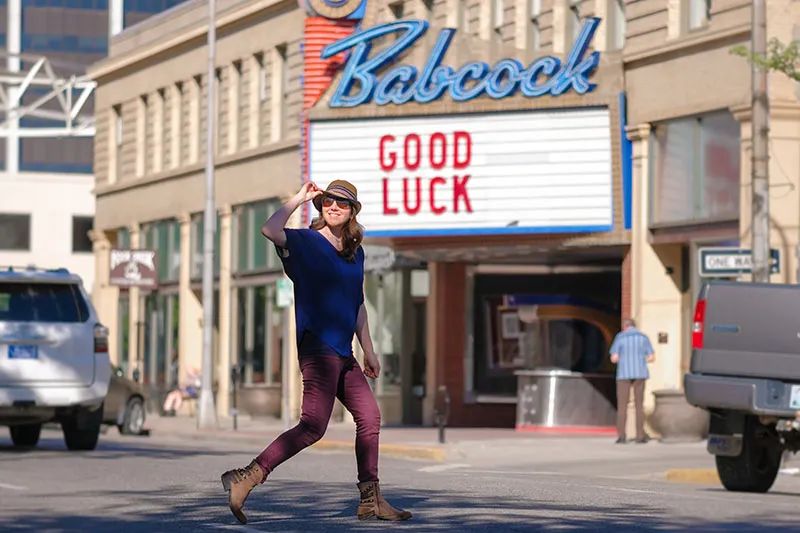 Finding Treasure in the Magic City
It's as easy as an afternoon walk

After this past winter, you're probably craving a change of scenery — maybe a trip to an exotic city where you're blessed with a whiff of warmth and wonder, novelty and nuance. Imagine yourself admiring the beauty of baguettes and boules lit by a shard of sunshine piercing the window of a French boulangerie. Walk through the tiled doorway and listen to the baker's accent as you purchase a baguette. Meander along the streets and take in the singular scent-sations of roasting coffee, layered against other aromas of popcorn, caramel and grilling meats.
Stroll past swaying ornamental grasses and planters filled with fragrant flowers, step into a wedding store boutique and melt into the lush layers of silk and satin, tulle and taffeta. Try to name that incense-y fragrance that wafts out of the rug merchant's store, enjoy regional cuisine and a local lager at an outdoor café, shop at the local Farmers' Market, and then rejoice in the beauty of dancing light streaming through stained-glass windows.
You're ready to go, right? But before you grab that passport and call your travel agent, take a moment and reconsider. If you look with fresh eyes, you'll find you can experience all of the above and more right here in downtown Billings. You'll find authentic French bread at Le Fournil and European pastries at Veronika's Pastry Shop, stunning wedding gowns at Belle en Blanc, exotic rugs at Kismet, and rainbows of colors at Kennedy's Stained Glass. And then … there's the art. Sure, you've been to the Yellowstone Art Museum, Alberta Bair Theater, the Babcock Theatre, the Pub Station, NOVA and the Art House and experienced world-class exhibits and entertainment, but there's so much more.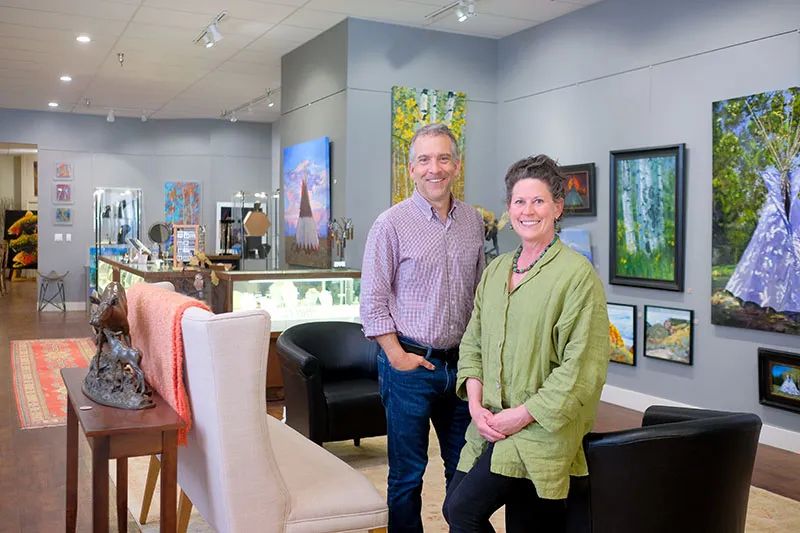 And, Zack Terakedis of Terakedis Fine Art & Jewelry would like to invite you downtown to celebrate the incredible art and culture of Billings. "There's art in this town that we could sell across the nation," he says. "It's spectacular."
Step into Terakedis Gallery at 112 N. Broadway and be introduced to stunning works from the 25 artists represented here — paintings of glowing aspens, fish so dynamic that you sense their musculature beneath the paint, and a woodland scene with a stream so authentic that you want to dip a toe into it. Silky jazz floats in the air, enhancing the experience, as you enjoy the art and jewelry. Both Zack and Sam Randall of Magpie Jewelry, who shares the space, want you to enjoy the whole experience, with no pressure to buy. Enjoying that experience includes being astonished by the unique jewelry in the store, created by Sam and other artists, including Lori Blaylock. Each of her textured pieces comes with a description. One piece provides courage, warmth and energy of purpose, while a tourmaline ring is said to carry the energy of all that is good.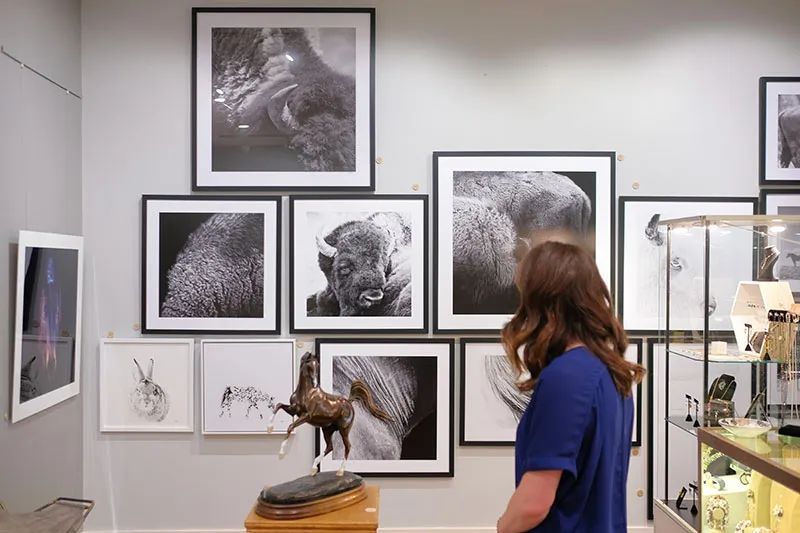 Asked to define art, both Sam and Zack are thoughtful. Sam responds first. "When someone can elevate everyday things via the creative process into something new." Zack adds, "An experience that challenges you to rethink your world," and he admits that this can include food, and, really, anything that engages your senses. He also thinks that art — for both the creator and the viewer — helps people become more thoughtful about their existence. And, the arts and cultural amenities in a vibrant downtown help to attract others to move here, too.
After the immersion experience of Terakedis Fine Art, step out onto Broadway — "ground zero for all the changes going on downtown," says Zack, and take a stroll. Even if you're not a bride-to-be, you'll love the peace within Belle en Blanc Bridal Boutique. Pop into Rebels & Razors barbershop and admire the art displayed. Keep on walking and drop into any enterprise that grabs your attention. Even Desmond's Store for Men radiates a quiet grace and sophistication with its colorful panoramas of neckties, cozy décor elements such as snowshoes and a vintage radio, and the soft crooning of Frank Sinatra in the background.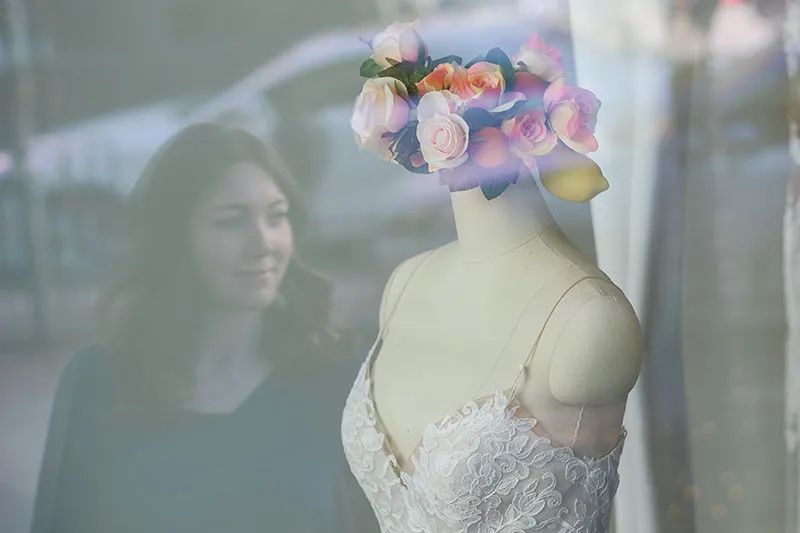 In Heins Creative, you can see original artwork and designs for posters, board games, program covers and product lines, including those handsome men on the covers of Cream of the West cereals. Stop into This House of Books, order a specialty tea, create a haiku on the magnetic poetry set, and then peruse the wide-ranging books. Drop into Montana Gallery and meet artist Tyler Murphy over a latte from Ebon Coffee Collective next door. Visit the Downtown Billings Alliance and pick up walking tour maps. And don't miss the peaceful vibe of Barjon's Books or the fair-trade goods at Global Village.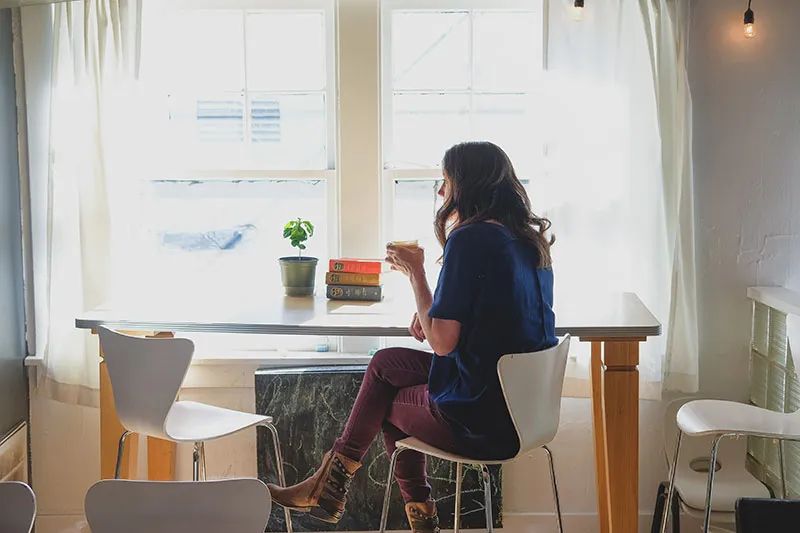 Depending on your mood, either pick up a few cupcakes (maple bacon, anyone?) at Velvet Cravings, savor satays and samosas from the globally inspired Seva Kitchen, turn up the heat a little with authentic Mexican fare at La Tinga, or if it's later in the afternoon, drop in to Doc Harper's Tavern and try a specialty martini — maybe the S'Mores or an habanero-infused pineapple express. Or consider sharing a flight of wine and some tapas on the outdoor patio at Bin 119.
Toucan Gallery on Montana Avenue is one of the oldest galleries in the city and represents about 40 regional artists. It offers an eclectic selection of paintings in multiple media, scarves, hats, jewelry, pottery and sculptures. While on Montana, don't miss the bold paintings at Harry Koyama Fine Art or the beauty of the century-old Billings Depot. If it's dinner time, consider an artisanal meal in the industrial-chic setting of Last Chance Pub & Cider Mill, Italian offerings at Ciao Mambo or Café Italia, authentic Cajun cuisine at Café Zydeco, or the inventive offerings of Lilac. Or, go a little further afield and stroll over to Minnesota Avenue for visionary fare at The Fieldhouse, or back to First Avenue North for western comfort food amidst inviting decor at Walkers.
If you plan ahead, you can surprise your significant other with a romantic weekend. Book a room at the artfully renovated Northern Hotel, and be greeted by friendly staff, gorgeous lobby flowers, and the dancing flames in the fireplace. Reserve a spot for dinner at TEN and enjoy spectacularly fine dining, where even the presentation of your food is a work of art. The next morning, have breakfast at Bernie's Diner, McCormick Café, or the iconic Stella's. Then end your weekend with a late lunch of Southern-inspired food (think fried chicken and waffles or fluffy dropped biscuits) from The Sassy Biscuit Company, topped off by ice cream from The Big Dipper. The sweet life, indeed.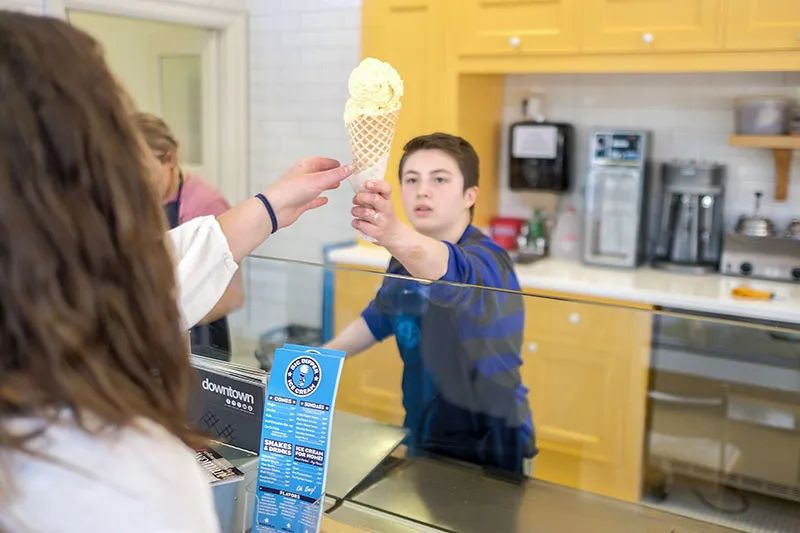 So, here's the thing. You can read about all the statistics of our downtown — world-class galleries, art walks, 300-plus concerts and events, brewpubs, coffee houses and an array of restaurants featuring every kind of cuisine — but until you get out and experience it, you can't know the amazing abundance of multi-sensual adventures that await you. As Zack Terakedis says, with a tone of reverence, "There are just so many things happening here." So, please, accept his sincere invitation to celebrate the treasures of downtown Billings. Your life will be richer for it.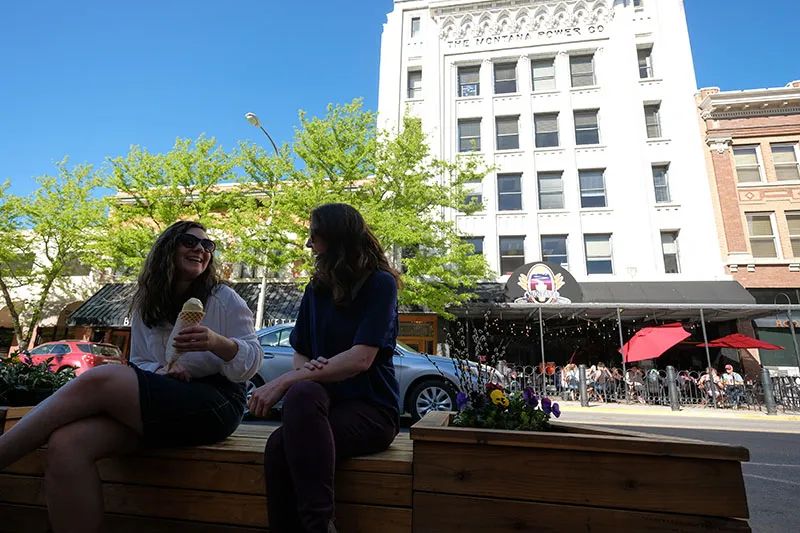 LOOKING FOR A TOUR GUIDE?
Here are a few links to get you oriented for your Billings adventures
Downtown Billings Alliance, com. You can download a guidebook at this site. They'll also list the locations for the Alive After Five Thursday evening music events around town.
Visit Billings. This site, com, will impress you with how many things there are to do in our town. You can download brewery and coffee and tea walking maps.
Downtown Art Walk. The art walks have now expanded to six per year, with over 30 stops for most walks. Check their site for dates and galleries. com
Billings Cultural Partners. "Like" them on Facebook for event news.
Montana Avenue. montanaavenue.com lists everything to do in this part of town.
Magic City Blues, magiccityblues.com. Mark your calendar for August 2 & 3.
com is a great place to be in the know for all upcoming events.