Fishing for Success
Angela Echo Hawk mixes opportunities to hone her creative business spirit
Angela Echo-Hawk is a connector. Whether she's connecting people with wild Alaskan salmon caught by her husband or selling gently used clothing and furnishings through her family's consignment business, Angela exudes an entrepreneurial spirit.
"If you want to start a business, I have a list of things in my head you can do," Angela says. "It is just the way I function."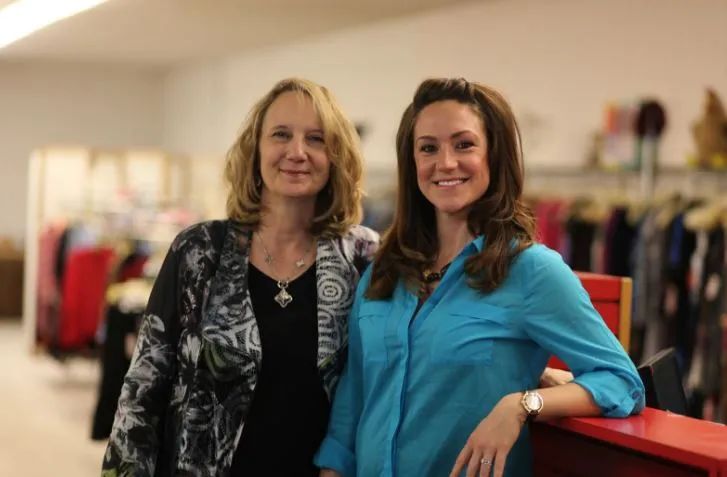 Born into an enterprising family, Angela comes by this skill set naturally. At a young age, she recalls helping run The Nearly New Shoppe, founded in Billings by her grandmother Doris Schraer in 1965. Angela's mother, Linda Scott, now owns the business.
A mom of two young boys, Angela is a woman of many trades. She mixes motherhood with helping out at her mother's shop and operating Kwee-Jack Fish Co. with her husband Joe on the side.
"I get to be that support behind the scenes. If I'm not having some input into these things, I start to feel like I'm not contributing," Angela says of her efforts. While she put her own career on hold to raise her family, she knows she needs an outlet for her inventiveness. "We have a family business, my mom has a family business— I have all those outlets to be creative. If I'm not tapping into that, I feel a bit stale."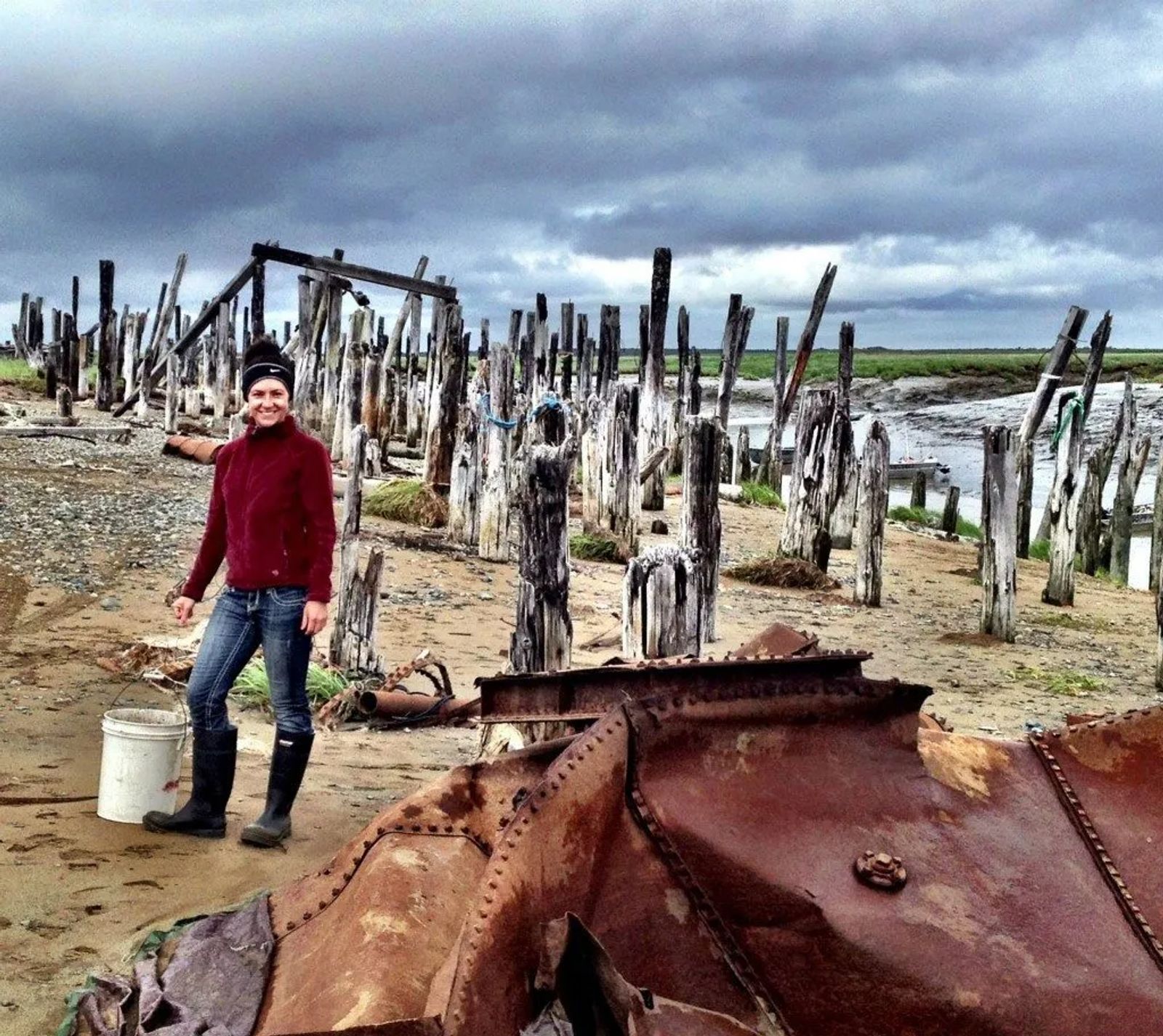 The Echo-Hawks run Kwee-Jack Fish Co., named after the Kvichak River in Alaska where they fish. Joe started the business in 2009, though he has been a commercial salmon fisherman since 2004. Angela and Joe met in college during a Spanish language immersion semester in Mexico. They were friends for years before starting to date, and they were married in 2013.
Joe formed the business as a community supported fishery after being asked by many friends and family how they could get some of the salmon he was catching on commercial expeditions. Joe bought a boat, assembled a crew, and for six weeks each summer, he heads out to Alaska's Bristol Bay to harvest salmon.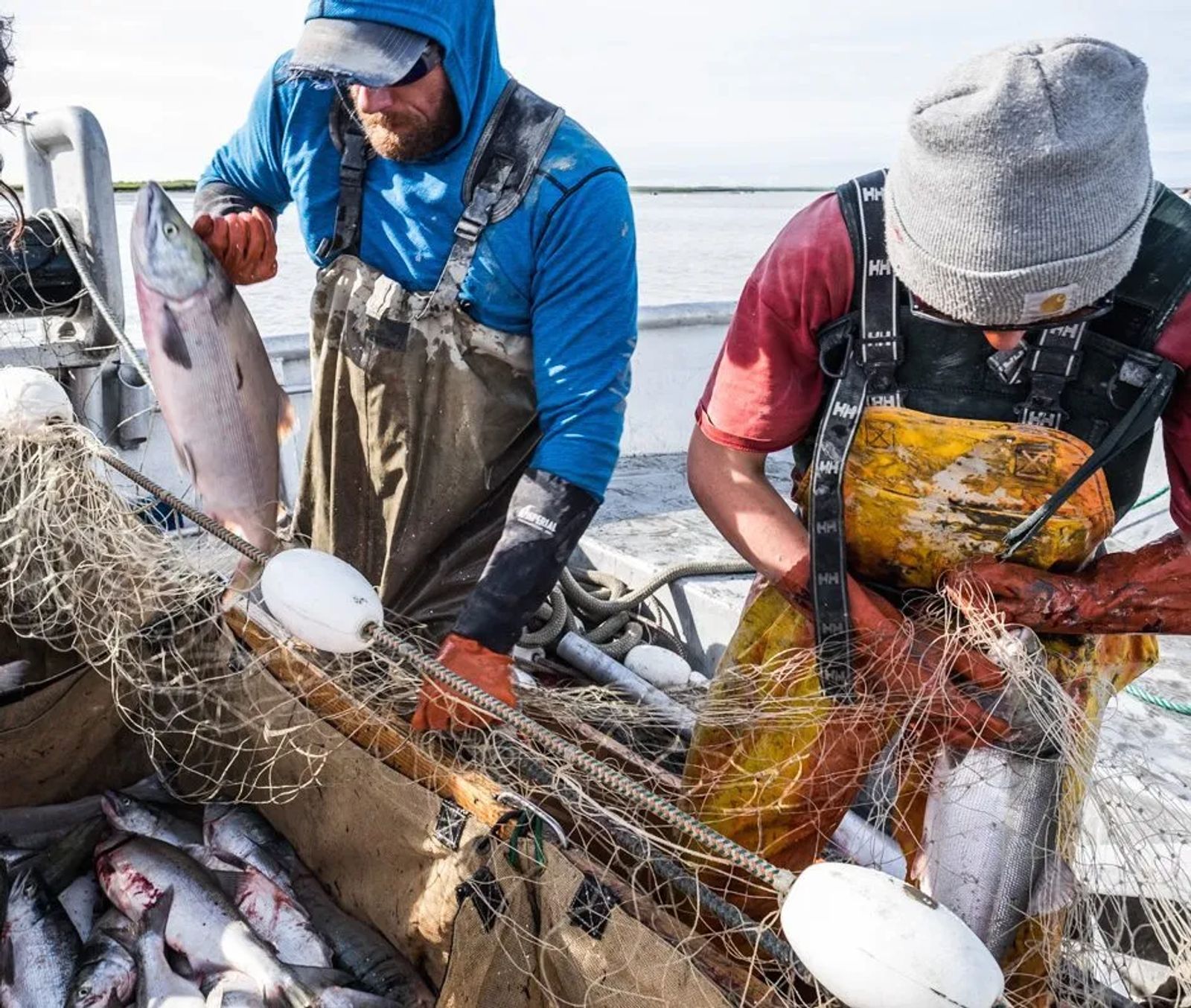 Once Joe and Angela joined forces, they began to co-operate the business. Angela serves as the Billings Director for the community supported fishery. "Joe and I are always talking about the business and scheming about the next thing," Angela says. "It is a partnership. We run things by each other."
The community supported fishery supplies fresh wild-caught sockeye Alaskan salmon directly to consumers in Billings; Madison, Wisconsin; and three locations in Pennsylvania (Lancaster, Chambersburg, and Altoona). They accept orders for fish in the spring and deliver salmon shares to customers in September.
Though Angela is a woman of slender stature and delicate features, it's not hard to picture her hauling salmon out of the Bristol Bay. She contains fierceness, one that drives her as a mother, a wife, and a businesswoman.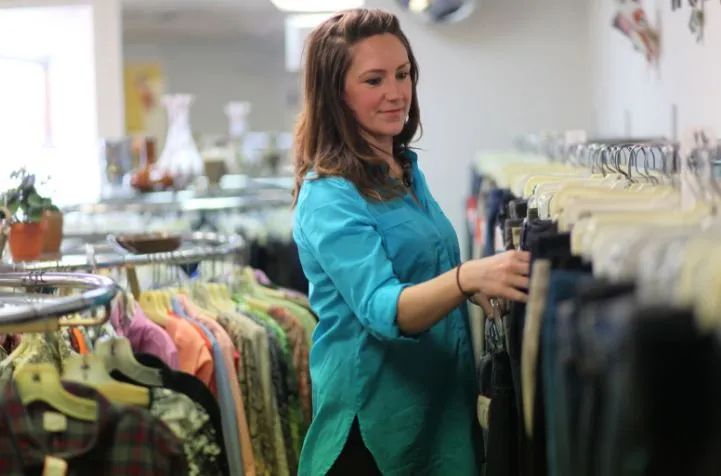 "There's something internally that I feel that needs to come out, whether it's coming up with a new business idea or just figuring out a way to help all of my family grow their businesses," Angela says.
Angela's first trip to Alaska was a memorable one. Before they had children, she joined her husband and crew on their annual fishing expedition. Her job for six weeks in the Alaskan tundra was to cook for the crew, and she went out on the boat several times to help fish.
To reach the fishing destination, it is a 40-minute boat ride from Naknek, Alaska. Called "Graveyard Point," cabins and the ancient bones of an abandoned cannery litter the peninsula.  Here they squat for weeks, living temporarily in shacks built from the carcass of the cannery and heated by diesel fuel. Rain barrels collect water. Across days of inclement weather, small brief cuts of the sun appeared from time to time. All the while, Angela kept the fishermen fed, cooking large breakfasts with bacon, pancakes, eggs, and hash browns. She found housekeeping while they fished–sweeping, washing dishes, filling water jugs, emptying food waste (all without running water)—to be a nearly full-time job.
There's a humbleness that comes from living at sea, on the land, without flushing toilets or the comfort of a hot shower, without the gifts of electricity or even an address.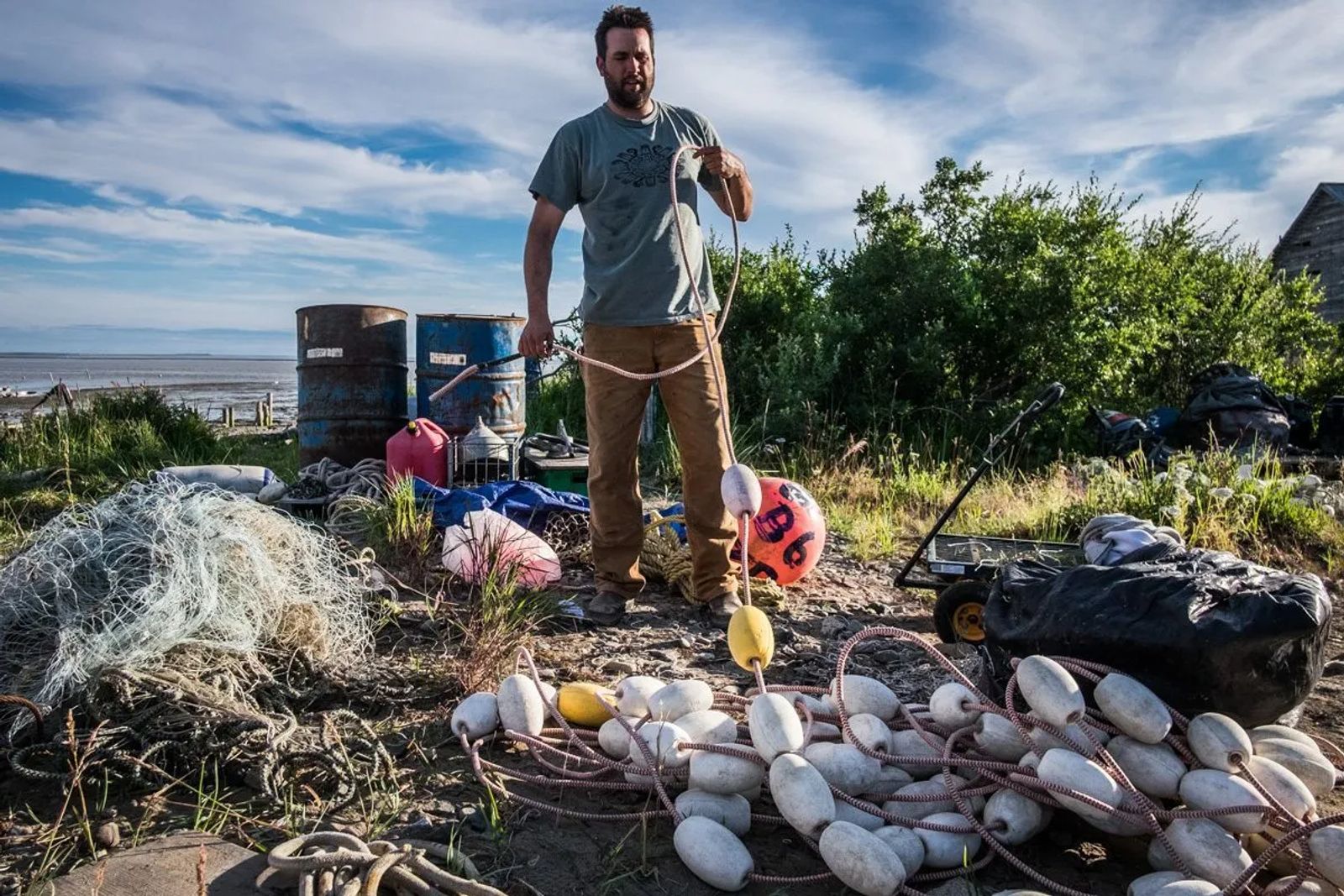 "These guys love it," Angela says. "They get away for weeks, live in shacks, grow beards, never shower…It's this adventure. There are bears walking around. They shoot guns on the beach. This is their opportunity to spend a month living like this."
Back home, there's another side to Angela's life. Similar to the fishing industry, the consignment market is based on demand, and Angela is using technology to connect customers to her family's goods.
While her grandmother and mother kept this brick and mortar consignment store alive for more than five decades as a vibrant home for second-hand goods, Angela is using her savviness to help push the business into the digital marketplace. With each click, she says, "Our job is to recycle." She knows she can only reach so many people at the shop. Clothing that may otherwise sit on the racks for months can now be resold through online channels. Uploading unsold items or unique sizes to digital consignment stores like Posh Mark is helping place these items into the hands of consumers looking for just that size, or just that style. Items that might otherwise sit are moved out the door, helping pay overhead and take care of consigners who rely on the shop to help them up-cycle.
Angela's grandmother, Doris Schraer, founded The Nearly New Shoppe in 1965. Just like Angela, Doris latched on to that entrepreneurial spirit at a young age. At 93, she continues to be an inspiring figure in her daughter's and granddaughter's lives.
"Second-hand stuff is in our blood," Angela's mother Linda says.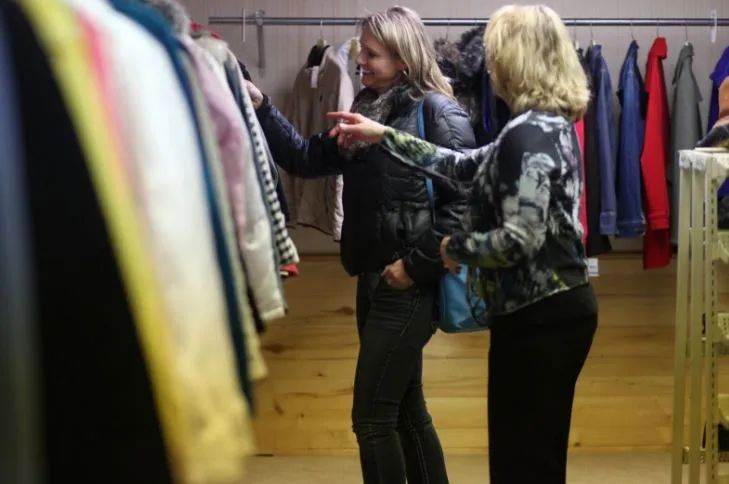 Today, Linda and Angela keep their prices consistent and reasonable. In all the years of operation, the consignment policy has stayed the same. Forty- percent of what's sold goes to consigners. In an effort to keep the racks fresh for customers, whatever doesn't sell after three months is donated to Family Services, Inc.
Every shopper is made to feel special as soon as they walk through the door.
"I hear from so many people how special my mom makes them feel, and that's the same thing I used to hear about Grandma," Angela says. Customers still ask about Doris and wonder how she's doing.
Angela, in many ways, carries the connected spirit of her mom and grandmother through her drive and desire to connect customers with products that are hand-selected. Her creative energy springs from a lineage of caring women who saw an opportunity to pair their hearts with their business sensibilities.
How does Angela balance her creative energy and family business support all while raising two sons? "Nap time," she laughs. "But, it's about finding every spare moment and evaluating what is most important for what to fit into those moments."
Angela's "me" time is after her children are in bed, and she does yoga. She also finds Poshmark to be something uniquely her own. "It's my own personal creative outlet, through photography, or buying and tapping into what I think people would find to be interesting and fun in this moment."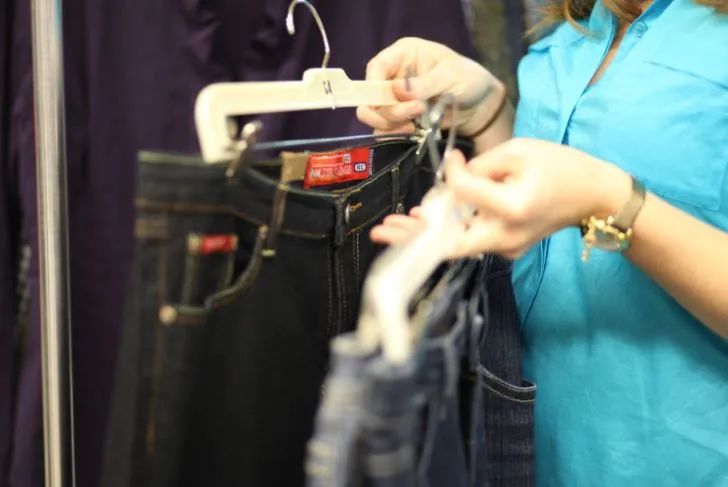 With the strong partnerships she's formed in the family and in business, in the midst of raising a generation of fishermen, Angela is looking forward to the future of her family, happy to be sharing the gifts of their hard work with others.
 
TO ORDER SHARES OF THE UPCOMING KWEE-JACK FISH CO. SALMON HARVEST, visit eatwildsalmon.com.  The Nearly New Shoppe can be found at 801 14th St West. You can also use the Poshmark app to shop Angela's merchandise at "AngelaEcho."