Fledgling Developers
Leading off with a project to benefit downtown
A little more than year after forming a real estate investment and development company, Ali Mitchell and Amanda Tracy are eager to complete their first project. But they seem just as excited that their project is also likely to give a big boost to downtown Billings.
"We're passionate about the downtown," Ali says. "It's something we think has so much heart and potential to grow and to be really a beacon in Billings."
"It's nice to be doing something that makes a difference and changes our community for the better," Amanda adds.
Their lead-off project involved the purchase and redevelopment of the old Lou Taubert building in the heart of downtown, at the corner of North Broadway and Second Avenue North under the shadow of Skypoint. Ali and Amanda were very near to an agreement with a tenant as this issue of Yellowstone Valley Woman was going to press.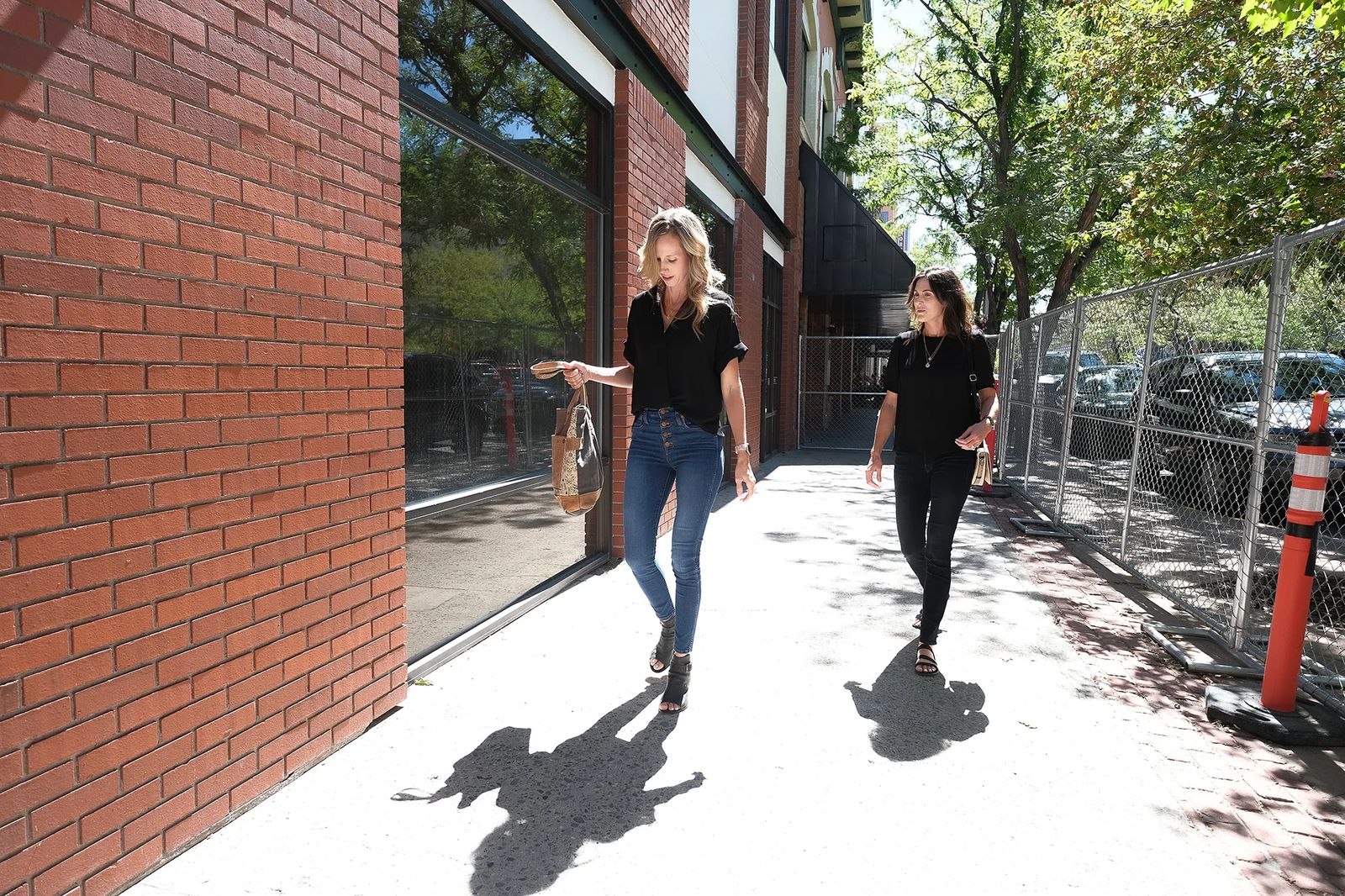 The two women knew each other at Skyview High School, where Amanda, 36, was a year ahead of Ali, 35. They stayed in touch over the years — which included a 10-year stint in Salt Lake City for Ali, and for Amanda, stints in Utah, Kentucky and Ohio — but they really reconnected after Ali moved back to Billings six years ago. Then, about 14 months ago, not long after Ali had her third child and Amanda her fourth, Ali pitched the idea of going to work together.
"I think we were at a similar place in life where we were looking for something more, and both feeling a little unsettled and wanting a new opportunity," Amanda says. They also wanted jobs that would give them flexibility so they "wouldn't miss out on all the important things in our kids' lives," Ali says.
That's when they formed the Mitchell and Tracy Partnership, which also includes Ali's husband, David Mitchell, and Amanda's husband, Kyle Tracy. The new career was less of a leap for Ali, who had had a real estate license in Utah and had been planning to go into commercial real estate when she moved back to Billings.
But she knew that she and Amanda could both learn what they needed to learn. The important thing was partnering with someone she could trust implicitly, who would be honest, someone who, she says, "would want the best for you as you want for them."
Another factor was that their parents had known one another for many years and were themselves entrepreneurial and driven. Ali and Amanda even shared the same maiden name, though they're not related. Ali's parents, Max and Janine Griffin, have several properties and developments around Billings, while Amanda's parents, Spencer and Jeannie Griffin, owned Auto Auction of Montana.
"Commercial real estate is actually something my family has done for a really long time," Ali says. "It's something I grew up with and always had an interest in, but never really the opportunity."
"Kind of like Ali, I was raised by very ambitious, driven parents," says Amanda, who earned a degree in human services. "They have done really well teaching and pushing me."
David Mitchell went straight into commercial real estate when he and Ali moved back to Billings, while Ali accepted her mother's invitation to co-own a business, Central Wellness. David, who is with Coldwell Banker, acts as the broker for the Mitchell and Tracy Partnership, and Kyle, an oral surgeon, offers his advice and some financial backing.
They focused the search for their first project on the downtown, where they wanted to make an impact. The building that once housed Lou Taubert Ranch Outfitters had been vacant for about 18 months when they came across it.
"We were looking around at other investment opportunities, but nothing really started until we found the first project," Ali said. They had the building under contract for 10 months and finally closed on it in May, a couple of months later than planned because of the coronavirus pandemic.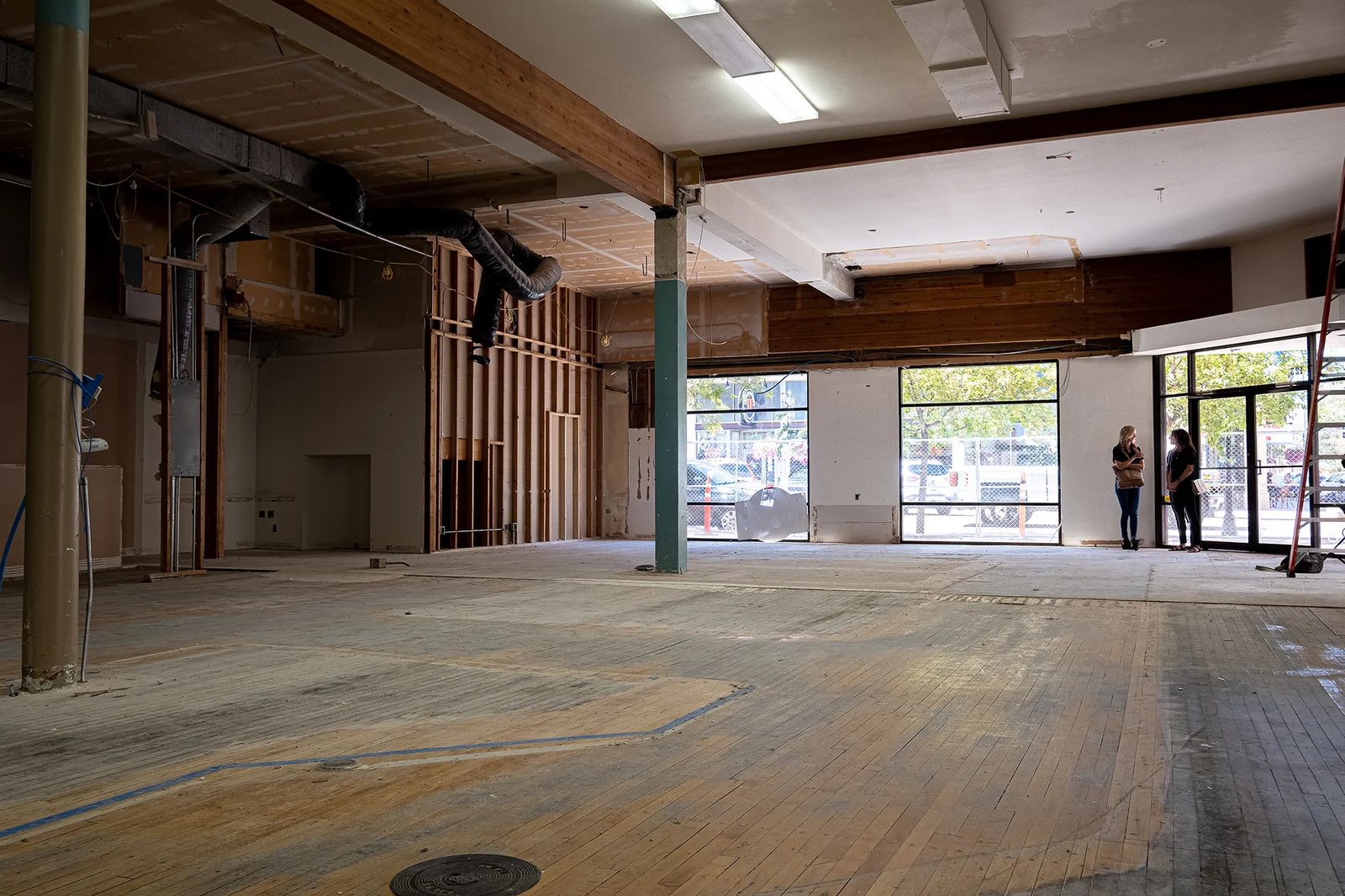 The pandemic also dealt a death blow to plans by the owners of Stacked, a restaurant down the block on the other side of North Broadway, to take over and expand their business in the Taubert building. It was already apparent that the timing wasn't quite for the expansion anyway, Ali says.
As soon as they closed, the partners started renovating the building, starting with the exterior, which will involve removing the old stucco and adding much larger windows. The interior space has been undergoing some general renovation, to accommodate any potential buyers, whether they are interested in office space, retail or a bar-restaurant.
The advent of the pandemic was chilling for the new partners, too, Ali says, "but we were all confident that it was the right location, we got for the right price, and if we did what we were supposed to do, it would work out."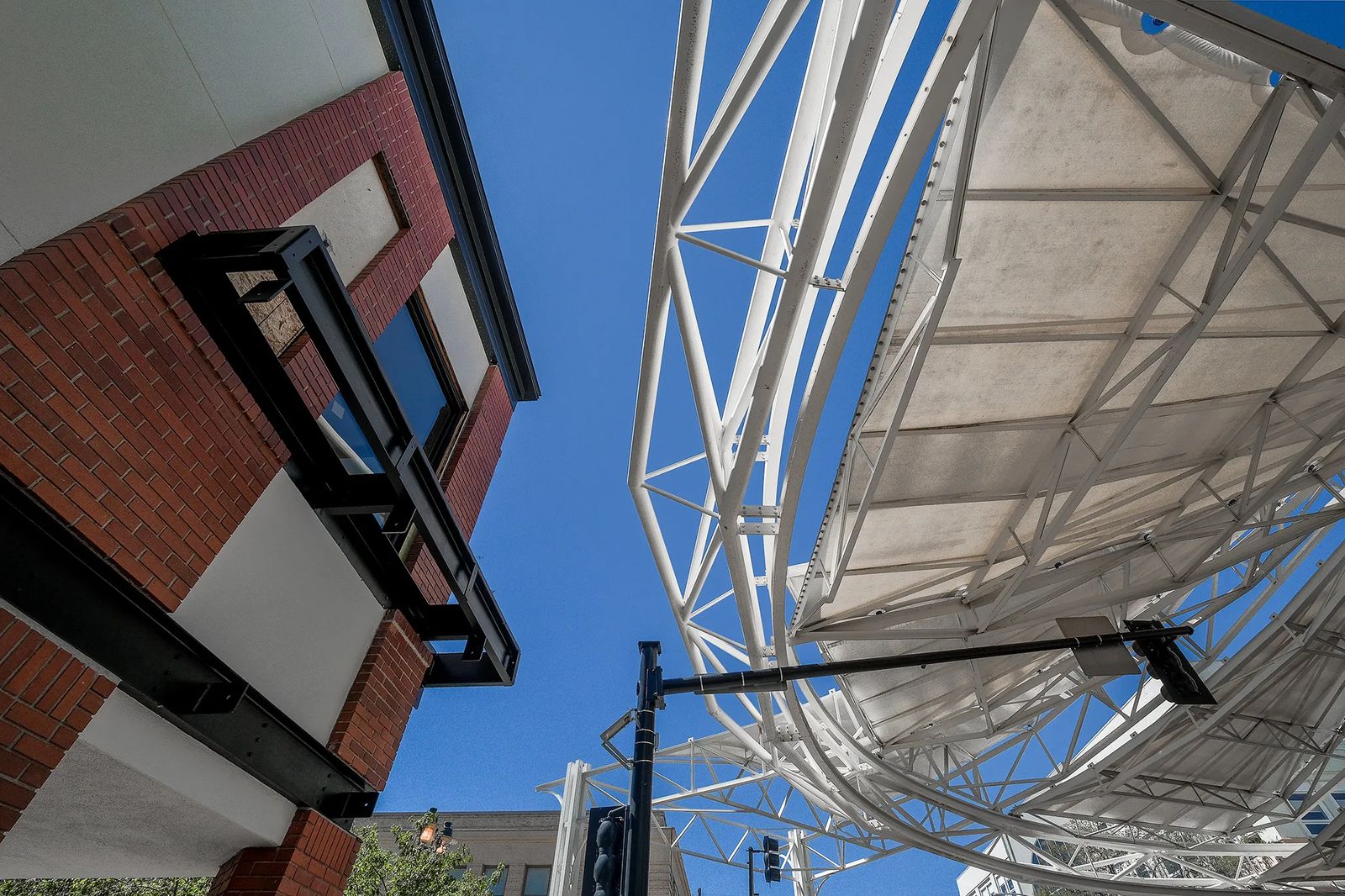 They felt that an important building in the center of downtown just had to be attractive enough for someone to want to move in. "If it had been anywhere else, we probably would have been more worried," Amanda says.
The total project cost, including the purchase price and the renovations, will come to about $1.9 million, the partners say. They are using some personal financing and a business loan from Opportunity Bank, which stepped in after the first bank they were using dropped out because of the pandemic.
"Opportunity Bank came in and saved us at the last minute," Ali says. Amanda adds: "And they have been phenomenal." They also received a $196,000 grant from the Downtown Urban Renewal District's tax increment financing fund, money that will be spent on things like energy-efficient windows and a fire-suppression system. They are working on the project with Jones Construction and HGFA Architects.
Amanda and Ali have been getting a crash course in development, learning construction terminology, contracts, leasing, negotiations and number-crunching. "We do a lot of math," Ali says with a laugh, "more than I probably thought I would do in my life."
They have been learning from their parents, from books and from experience. As Amanda says, "Until you get your feet wet, you don't know what you don't know."
They've also been learning from their colleagues in the development industry — overwhelmingly male colleagues, to whom they're determined to show that they've got what it takes.
"Any meeting we go to," Ali says, "anything we do, it's us and a bunch of men."
They have let everyone know that they're willing and eager to learn. Both of them are easygoing, and they say working together has only strengthened their relationship. They look forward to bigger things.
"Our goal is to get this one wrapped up by the end of the year and then define our next project," Ali says.