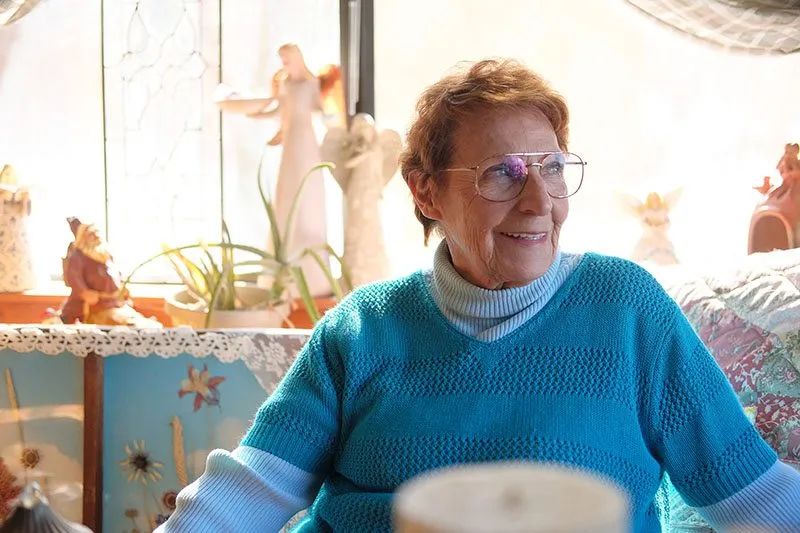 Flo McMasters
Kindness Ambassador
If you could define the life of Joliet resident Flo McMasters in one word, it would be "service." Just look at a few of the organizations she's involved in — president of the Joliet Community Center and the Joliet Lions, member of the library board, a founding member of the Free Range Banana and Mining Company acting troupe, and head of the Carbon County Christmas for Kids program. She also participates in several garden, book, painting, and pond clubs — that is, when she's not helping with the Food Bank's Mardi Gras event, the Rubber Duck Regatta, or Relay for Life. Currently, Flo's passion is raising funds for playground equipment for those with disabilities and for toilets in the Joliet City Park.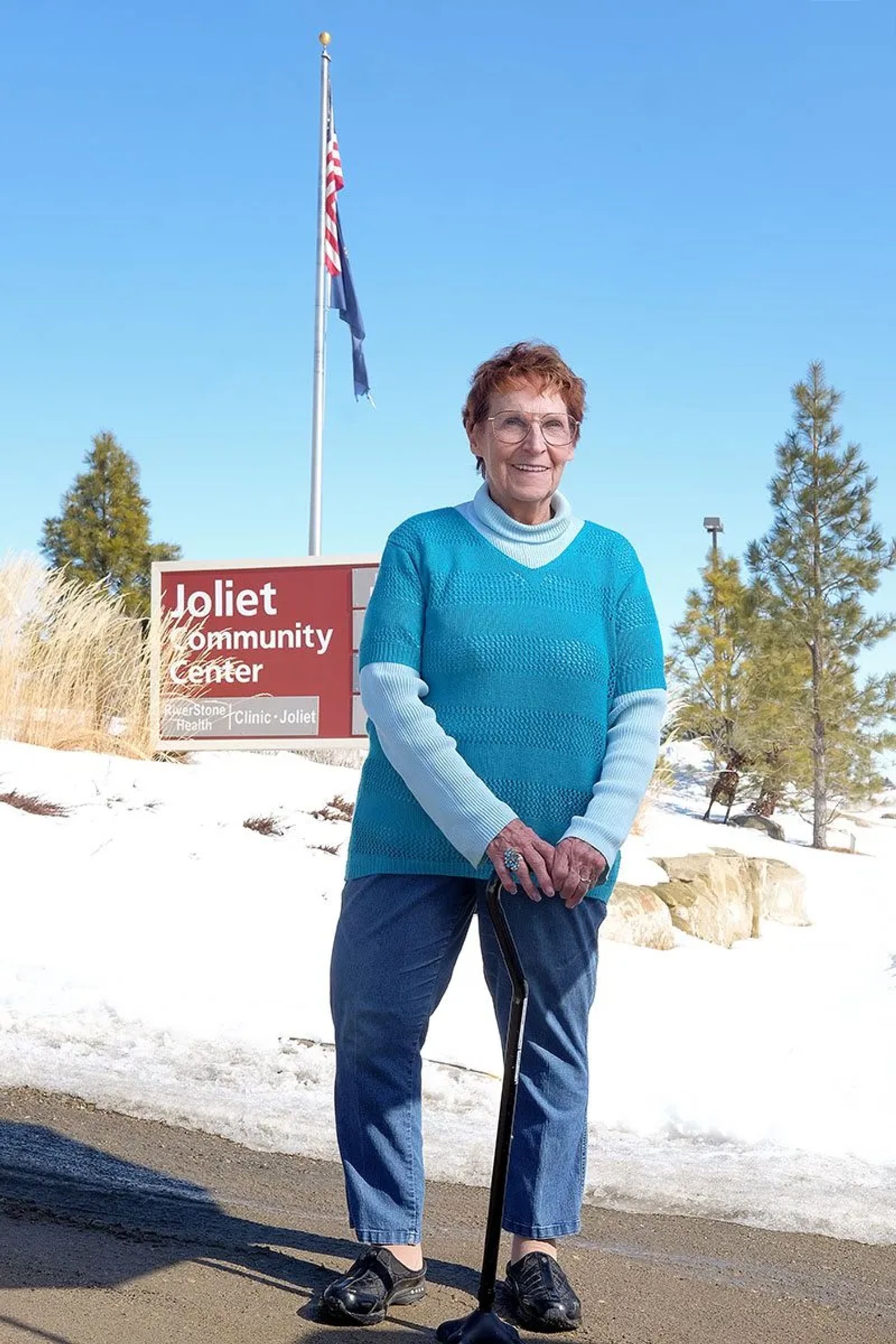 While Flo is retired – if that concept even applies to her whirlwind schedule – she participated in these activities even while working full time, most recently as assistant manager at a Walmart store in Billings. She credits her position there with propelling her into even more community service. Remembering a day she helped the head of a children's group choose Christmas gifts for needy kids, Flo says that "helping somebody that day to help others? It just made me feel so good." And on that day Flo's manager put her in charge of working with nonprofits and others needing assistance. This position led to her involvement with the Big Sky Honor Flights, as a companion accompanying military veterans on flights to Washington, D.C.
Helping her community clearly brings joy to Flo's life, but could it be possible that she's a little too happy? She jokingly relates that a few friends have suggested that her constant happiness can be a teeny bit irritating. But that's the gift of this 78-year-old artist-of-life who greets and smiles at everyone. "Being the best human being I can to make a difference in other people's lives" is one of Flo's goals. "I just feel that if you're 'up' and living with happiness, it's affecting those around you. We touch lives and don't even realize it."
What advice does Flo have for other seniors to remain active and age gracefully? "The main thing," she says, "is to keep involved. Get out among people and learn new things. It keeps your mind and body going." She also wants it known that you're never too old to try something new. She remembers two sisters she taught who started painting in their 70s, how good they got, and how much joy they took from it. She takes inspiration from others like this, including the blind woman she taught to macramé decades ago. "She made a big impact on me, by showing me what people can do when they don't let anything hold them back."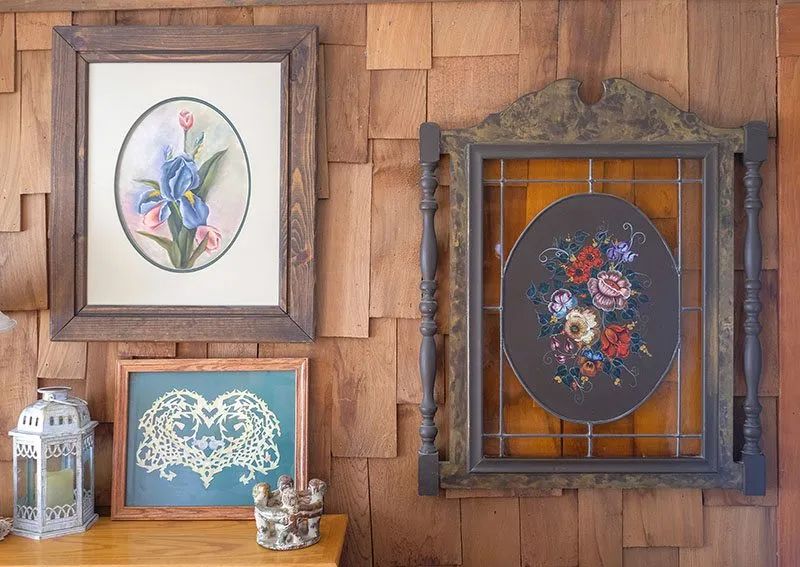 Flo is definitely not one to let anything hold her back, either, as she's given so freely of herself while dealing with multiple sclerosis for 40 years, navigating life with a walker. She doesn't let it slow her down and she credits her doctor who gave her a choice – "You can go out and live your life and your body will tell you when to rest. Or, you can go home and sit in a corner." It's clear which choice Flo embraced.
Gardening also inspires Flo. "I garden for my soul," she says. "It makes me happy, calm, and peaceful." And the peace from her garden floods anyone who enters this almost sacred space of waist-high hostas, roses, bleeding hearts, metal sculptures by artist husband Dave McMasters, and abundant annuals that enhance a 5,000-gallon koi pond fed by a soothing waterfall. It's a magical location in the midst of Joliet and a sublime spot for summer art classes.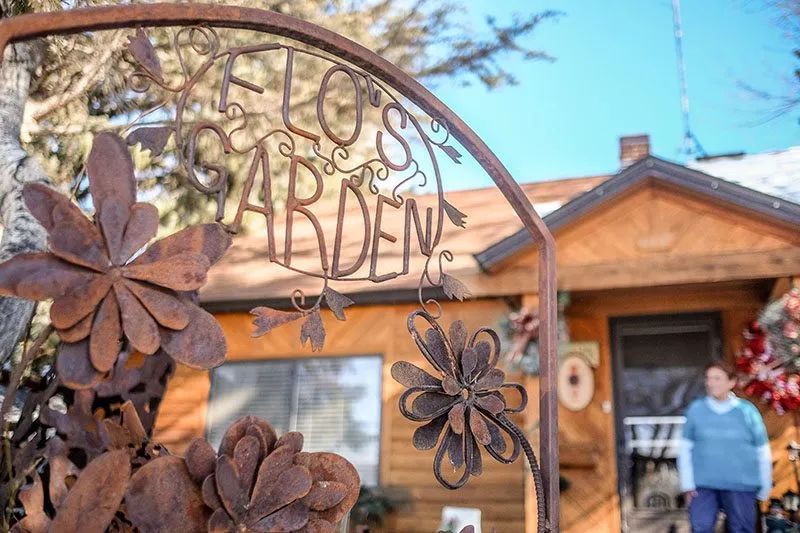 Maya Angelou once gave a piece of parenting advice: "Do your eyes light up when your child enters the room?" Well, this is just that kind of gift that Flo bestows on everyone. When she sees you, she acknowledges and validates you with her whole being. Her eyes light up. And you become better, bigger, and more confident with the acceptance of this precious offering.