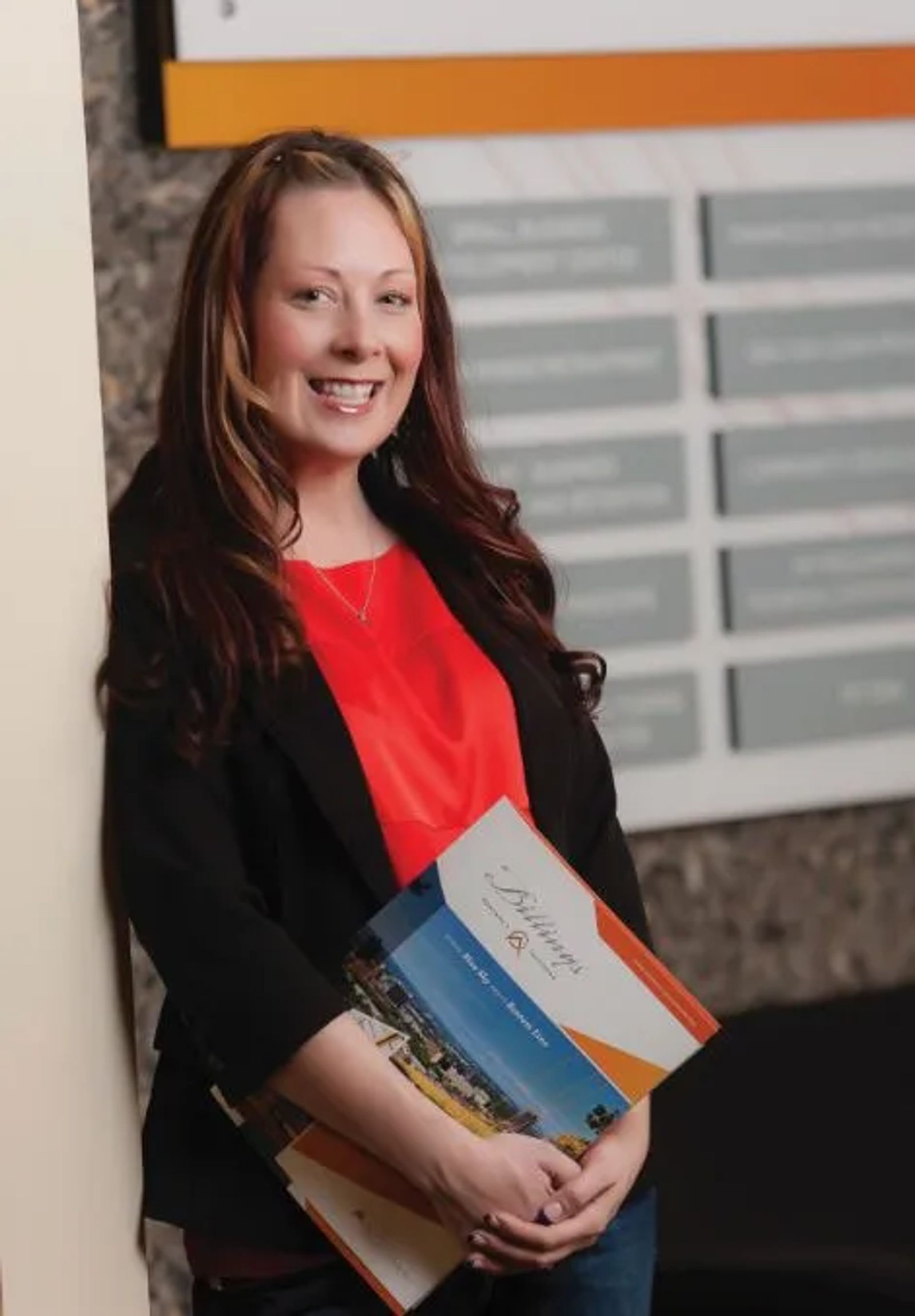 Let's Talk Business
Have what it takes to start your own Business?
Dena Johnson answers the tough questions.
It's a risk that more and more women are willing to make – take that leap and start their own business. In fact, if you look across the country, 8.6 million businesses are owned by women. They employ 7.8 million people and take in more than a trillion dollars in annual revenues. Are you one of Montana's next entrepreneurs? Do you have an idea that you feel would make a wonderful enterprise? Starting a business can be downright intimidating. The good news is that help is right around the corner at the Small Business Development Center, which is a part of Big Sky Economic Development. We asked Dena Johnson, the center's director, for a little advice on those first steps toward owning your own business.
Q. How do I know if my idea for a business is a good one?
A. Seriously evaluating your business idea is the first critical step in understanding if your business has legs. There are lots of points to consider like, is there demand for my product or service? Do I really want to own a business? Am I willing and can I afford to put in many unpaid hours getting my business established? The best ideas can sometimes be drawn up on the back of a napkin, but all ideas need to be carefully considered. Part of our role at the Small Business Development Center is working one-on-one with businesses to define their goals and create a list of next steps. We do this through market research and an individual assessment of the client's strengths. We also offer a monthly workshop that walks prospective entrepreneurs through some things to consider.
Q. Where do I even begin with starting a business?
A. There is no way to eliminate all the risks associated with starting a small business. You can improve your chances of success with good planning and preparation. There seems to be lots of hoops to jump through, but owning your own business can be one of the most rewarding things in life. Here's how to start:
Write a business plan
Get business assistance and training
Choose a business location
Finance your business
Determine the legal structure of your business
Register a business name ("Doing Business As")
Get a tax identification number
Register for state and local taxes
Obtain business licenses and permits
Understand employer responsibilities
Q. How much money does it cost to start a business?
A. Each business is unique, so there really is no magical number. Some may be able to be boot-strapped, with cash on hand and little in upfront costs, while others may need capital for inventory, property or research and development. If you need capital to back your venture, where do you go? Most startup businesses require a capital contribution by the business owner, usually 20-30%. There are several loan programs that your business may qualify for and most of them are financed through the Small Business Administration (SBA). All programs require that certain standards be met. You generally need to have a strong credit score, collateral to secure the debt, appraisals for any real property involved, personal guarantees, financial statements and a business plan. The SBDC can meet with you prior to sitting down with a bank. We help you establish a business plan, make financial projections, and loan package your information so that you are bank ready to apply for a loan.
Q. I have never done a business plan on paper but I have it all mapped out in my head. Why do I need a formal plan? How do I get started?
A. A business plan precisely defines your business and identifies your goals – look at it as your company's resume. The basic components include an introduction, a description of your marketing plans, financial management information, plans for operations and a summary. A business plan helps you allocate resources properly, handle unforeseen complications, and make good business decisions. Because it provides specific organized information about your company and how you will repay borrowed money, a good business plan is a crucial part of any loan application. Additionally, it informs sales personnel, suppliers, and others about your operations. Writing your own business plan works through a lot of the details of your company before you're ever asked. As such, the Small Business Development Center (SBDC) does not write business plans, but carefully consults with clients to help them through the process. As well-known author Alan Lakein said, "Failing to plan is planning to fail."
Q. Are there advantages to being a woman-owned business?
A. Yes, but fewer than one might think. There are some government programs and contracts that provide women additional considerations. Additionally, some finance program requirements may be waived for a woman-owned business. It's best to sit down with an advisor to understand what specific advantages there may be.
The Small Business Development Center is located at Big Sky Economic Development. The SBDC works with both new entrepreneurs and established businesses. To ask more questions, set up a consultation or learn about an upcoming workshop, call 406.254.6014 or by visiting www.bigskyeconomicdevelopment.org.