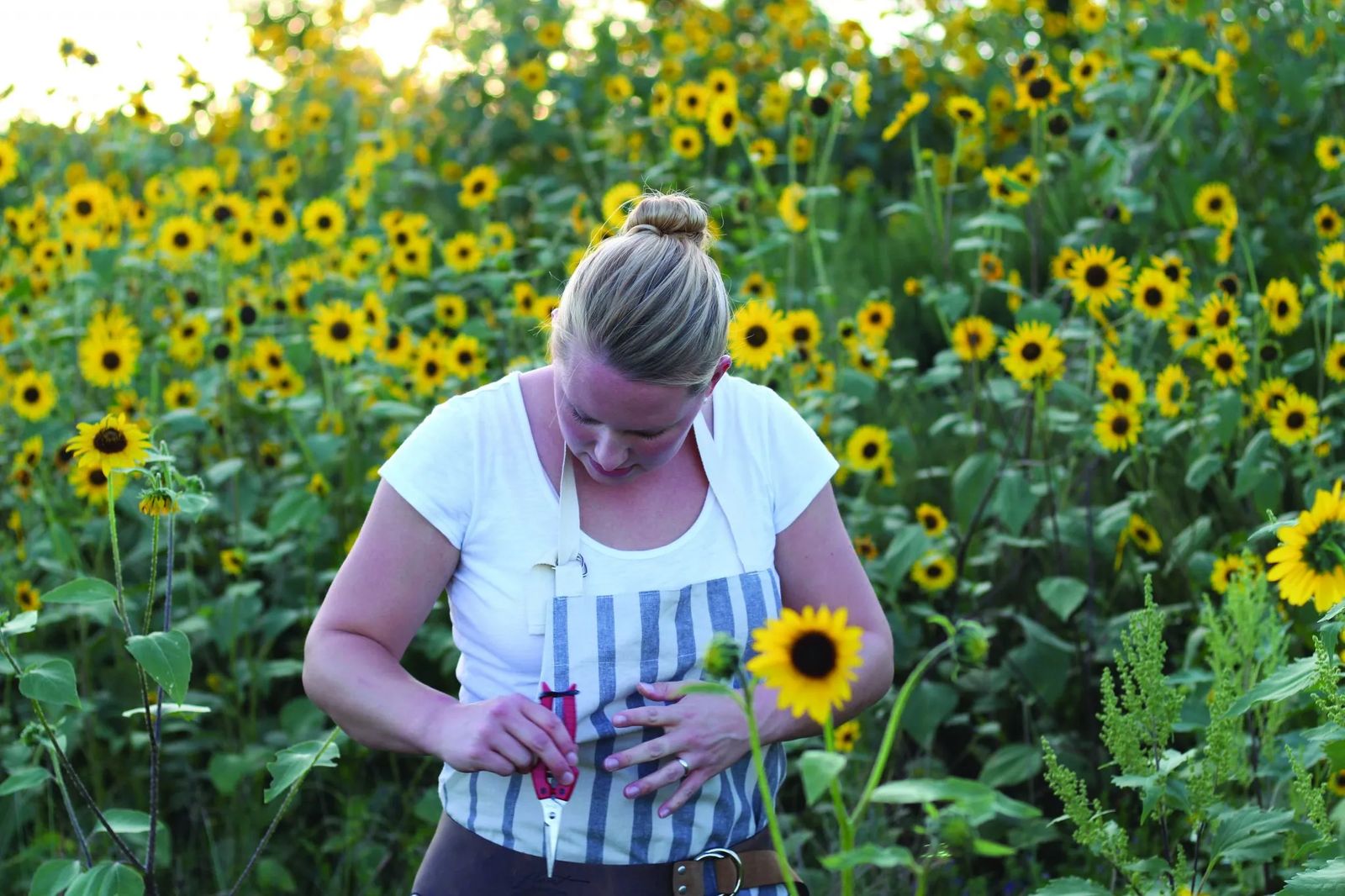 Fresh Cut Success
Passiflora Farm takes root in the most unlikely of places
When Melissa Urick, of Passiflora Farms in Cody, Wyoming, tells people she's a flower farmer, she gets a lot of blank stares. Those stares are then followed with the questions, "Here? In Cody?" And the answer is an unbelievable, "Yes!"
While most locals struggle to get even pansies and petunias to grow in this arid, windy environment, Melissa has little problem cultivating one full acre of land brimming with 36 different varieties of flowers. She, her husband and their two young children moved to property on the southeast side of Heart Mountain in 2017, and 2018 was her first year of flower farming. Though she appears to be an "instant success," there's quite a lot of education and work that make up the soil of her background.
Melissa earned a B.S. in plant breeding and genetics with a minor in soil microbiology from Oklahoma State University, followed by a master's in plant breeding from the University of Tennessee. She gravitated towards plants all during high school and was chosen for a prestigious botany summer camp through the University of Oklahoma. She spent that summer tromping through forests and marshes, collecting specimens for herbarium use.
"I absolutely fell in love with the work," Melissa says. It was during this experience that she became familiar with the passionflower, whose scientific name is Passiflora. Early Christian missionaries used the flower and its stunningly beautiful features to symbolize the Passion, or crucifixion, of Jesus Christ. The name spoke to her. Melissa later worked in Grand Teton National Park, where she did more plant collecting.
After graduation and marrying Grant, Melissa began cultivating plants wherever Grant's Army Special Operations postings sent them.  An article in Country Living magazine about flower farming intrigued her. She researched the Specialty Cut Flower Association, attended growers conferences, toured flower farms and got started in floral design. The idea of producing lots of flowers on a small acreage blossomed.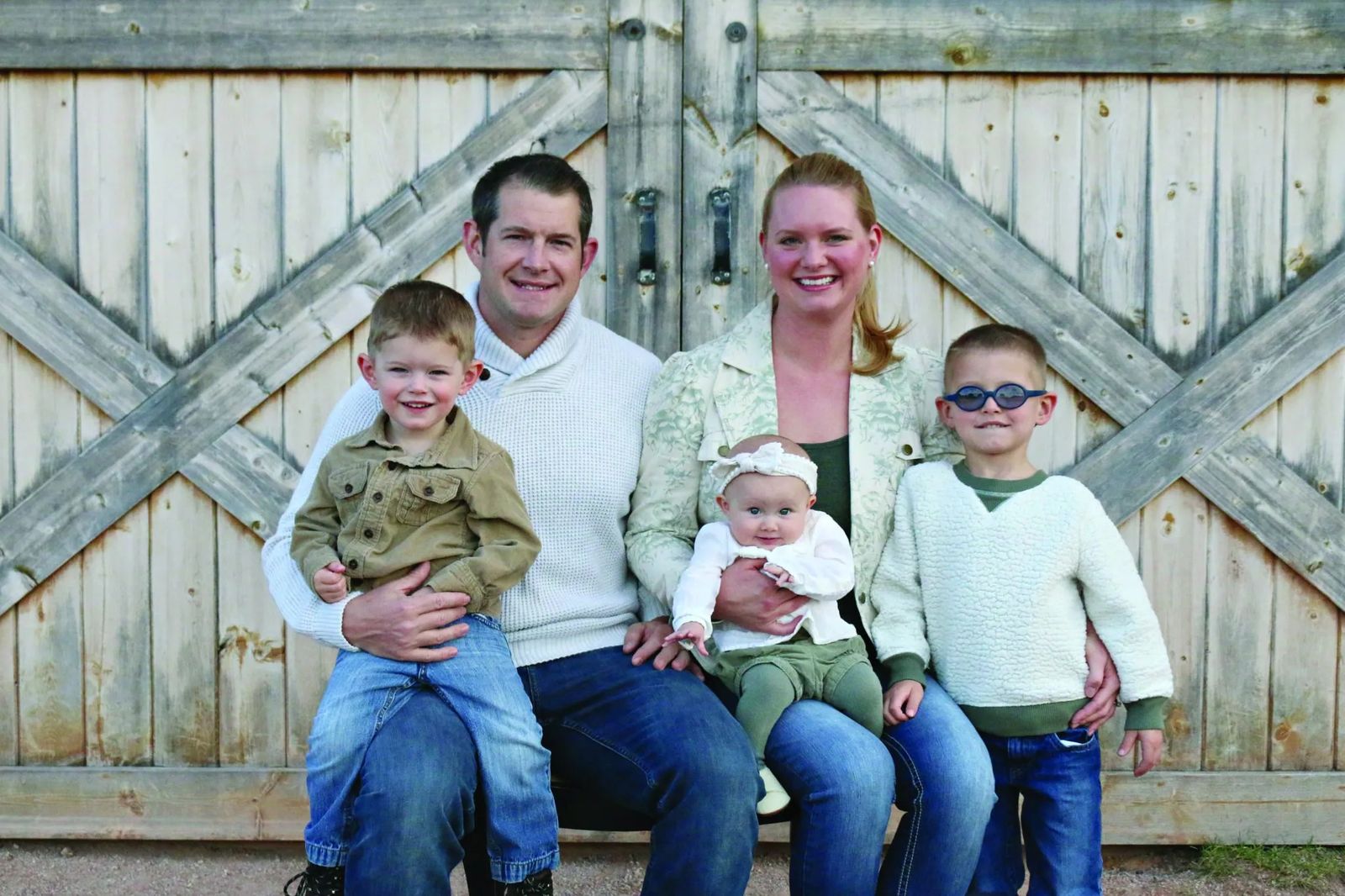 After their final regular Army stint in Colorado Springs, Melissa and Grant, who then had two toddlers, bought their property and moved to Cody, bringing along flower seeds from Melissa's gardens and containers of carefully nurtured soil. Their new property consisted of 17 irrigated acres brimming with live trees, all tucked up on the wind-protected, southeast shoulder of Heart Mountain. Last year, the Urick family (they now have three children) transformed an old hay field into an oasis of flowers of an astounding array, including 25 varieties of dahlias.
"This is what we cater to — a lot of flowers that are rare to get your hands on for both florists and the general customer," Melissa says. "We specialize in heirloom flowers, stuff that your great-grandmother grew, like sweet peas, chocolate lace and cosmos, varieties that you just don't see anymore. It's all unique."
Growing beautiful flowers and selling them for bouquets and arrangements sounds delightful, until you realize how much work goes into even a small operation like Passiflora Farm. After time off from the farm around the holidays, Melissa is currently back at work evaluating which varieties were most successful and organizing a planting schedule. And despite the howling winds and frigid temperatures, she's starting seeds, with a massive successive planting schedule that will keep the farm in flowers and complementary foliage plants through October. One example is everyone's favorite, the sunflower. These fast growers are planted every two weeks to make sure there are plenty for her eager customers.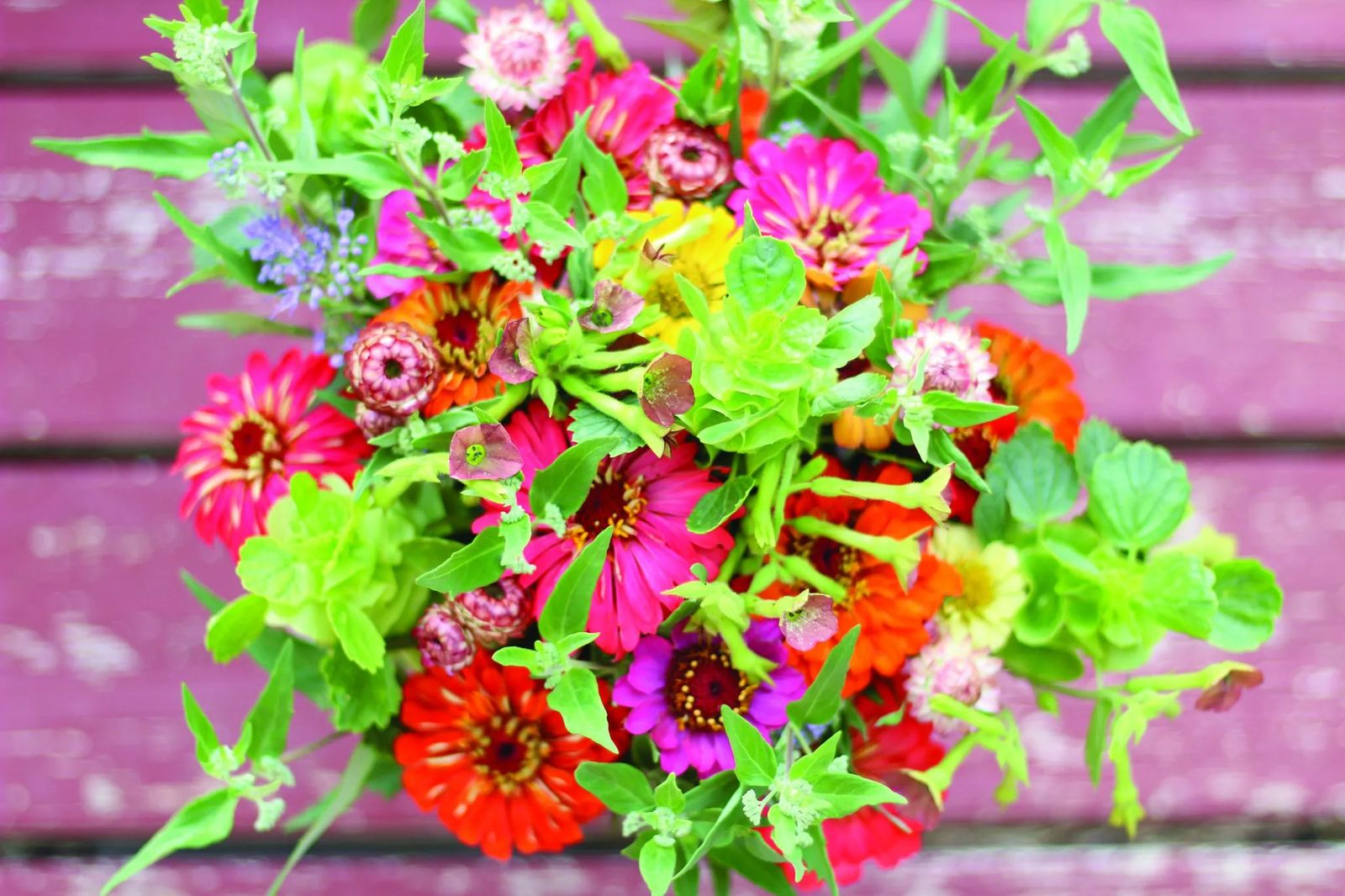 Melissa and Grant engage their children, Ronan, Ryker and Madison, in the work of the farm. Ronan has an artist's eye for color and Ryker loves getting his hands in the soil. The children are growing along with the farm, developing their individual personalities, enjoying being outside and learning responsibility. However, despite the magic of nurturing children along with plants, the needs of the three often make for chaotic days.
Add to that continuous plantings, daily irrigating, cleaning the irrigation filter three or four times a day, fencing, maintaining the septic systems, constructing a hoop house, dealing with pests organically, weeding, laying landscape fabric, cutting and wrapping bouquets to sell in town and designing wedding arrangements, and it's a lot of work. But Melissa thrives on the busyness and the chance to do something few others are doing. There is only one other flower farm in the entire state of Wyoming and a handful in Montana. Small, locally produced flowers used to be a profitable industry in the 1960s through about 1980. Then the fresh-cut flower industry moved to importing flowers from South America and small-scale flower farming nearly perished. About 10 years ago, the industry experienced renewed interest and now flower farms are sprouting up all over.
Melissa's enthusiasm for her work flows out as she describes how she and Grant direct sow cool season seeds in the ground in April, or the growth of larkspur stalks in the fall. Her eyes glow when discussing heirloom varieties of daffodils or bergamot. When asked what the best part of being a flower farmer is, she says, "Getting my hands in the dirt. I love soil. I love the smell, the feel." The second-best aspect is when the flowers begin to bloom.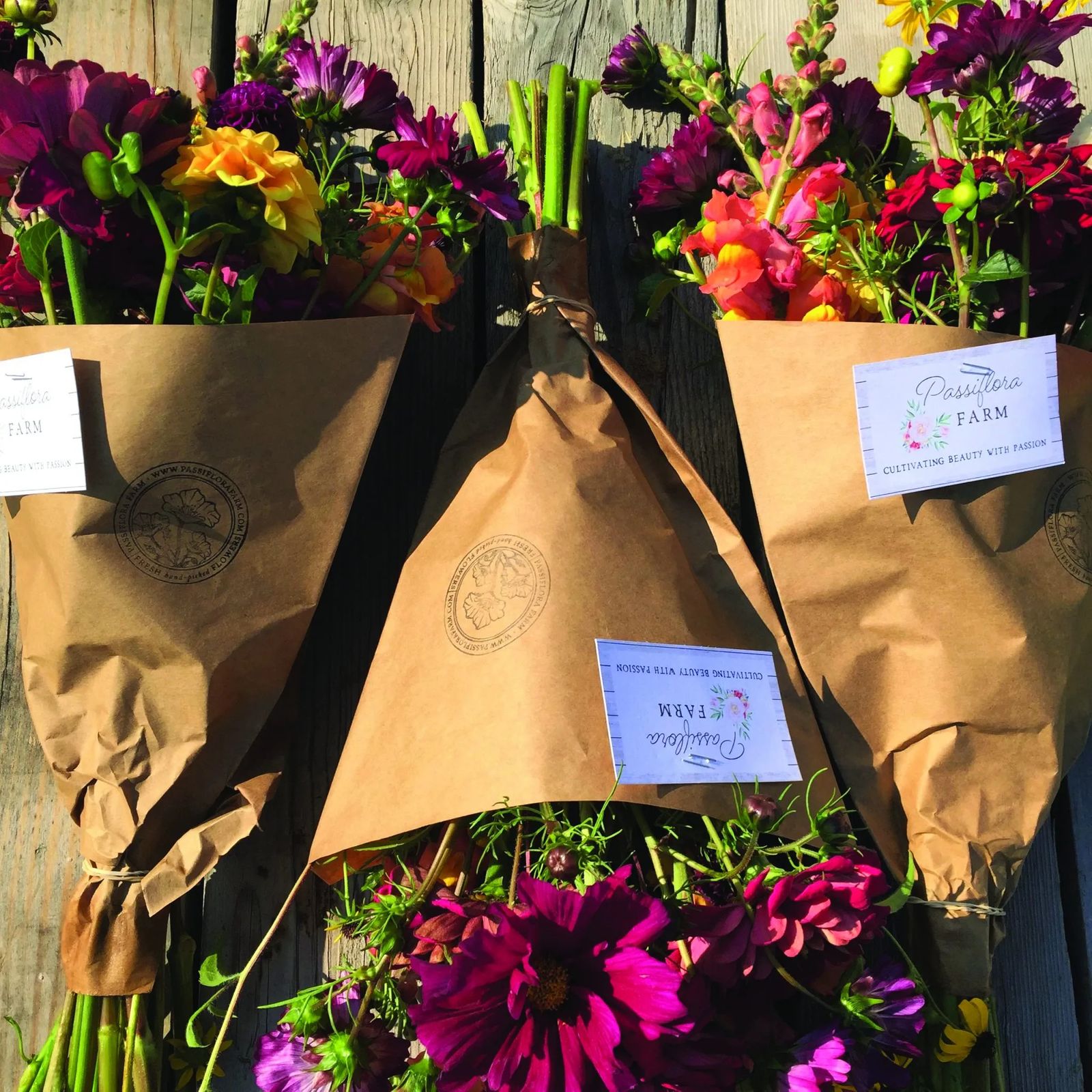 "That's when it all comes together. Months of waiting and labor and you finally see the success and beauty. There's beauty in August — all the colors and shapes. It brings beauty to my life and to others."
If you visit some of the shops in downtown Cody during the summer, you'll see some of that beauty in the form of bouquets for sale.  She also sells flowers at the Farmers' Market and provides arrangements for weddings and special events. Melissa is also expanding into Billings, and this spring she's introducing CSA (commercially supported agriculture) subscriptions.
Flower lovers who sign up can choose either a six- or 12-week option and receive a gorgeous handcrafted bouquet that features seasonal blooms. Subscriptions foster the relationship between customer and producer. Consumers like knowing where their produce and meat — or in this case flowers — come from, and they like knowing that they're helping support local businesses. Producers receive the benefit of early income and knowing that their product is appreciated.
Behind Melissa's many roles — wife, mother, entrepreneur, scientist and farmer — is a sense of artistry and a desire to create beauty.  By reaching back for heirloom varieties and using non-traditional materials in her arrangements, she is awakening something within our modern selves — a feel for the seasons and the natural cycling that is a forgotten part of our biology.
Her enthusiasm for millet, amaranth, rosemary, apple mint and various thymes make you want to drop what you're doing and start poking seeds into pots and surround yourself with black, earthy-smelling soil. Cody's local "Flower Lady" says, "This type of farming spoke to me. I'm very fulfilled. Each person knows where you need to be, and for me, this is it."
TO LEARN MORE about Passiflora Farm, visit www.passiflorafarm.com.