From Our Kitchen to Yours
Give a little homemade goodness this holiday

This holiday, spice up your gift giving with a little love from the kitchen. With all the lovely decorative tins and jars, homemade goodness can wow — not to mention tickle — the taste buds. I love homemade gifts because, with each gift, I feel as though I'm giving a little bit of myself as well.
For a few sure-fire winners, we turn to Stella Zeigler, who shares her favorite fudge recipe, and Marti Miller, whose Sweet and Salty Pecans disappear just as quickly as they are made. While I've been making these two recipes for years, this fall I discovered a new favorite, Candied Jalapenos. Jill Hirschi brought them to an event and I was smitten. The recipe does require 4 pounds of the pepper so you may need to embark on a scavenger hunt through the produce departments of several stores before you have the amount needed, but it's worth it.
Another new favorite of mine is Herb Vinegar, which delivers an extra hit of flavor to ordinary foods. I find basil garlic is the one I tend to use the most. And with so many produce departments carrying fresh herbs, making herb vinegar is no longer restricted to the fall.
So this holiday season, make gift giving from the heart … and your kitchen.
Enjoy!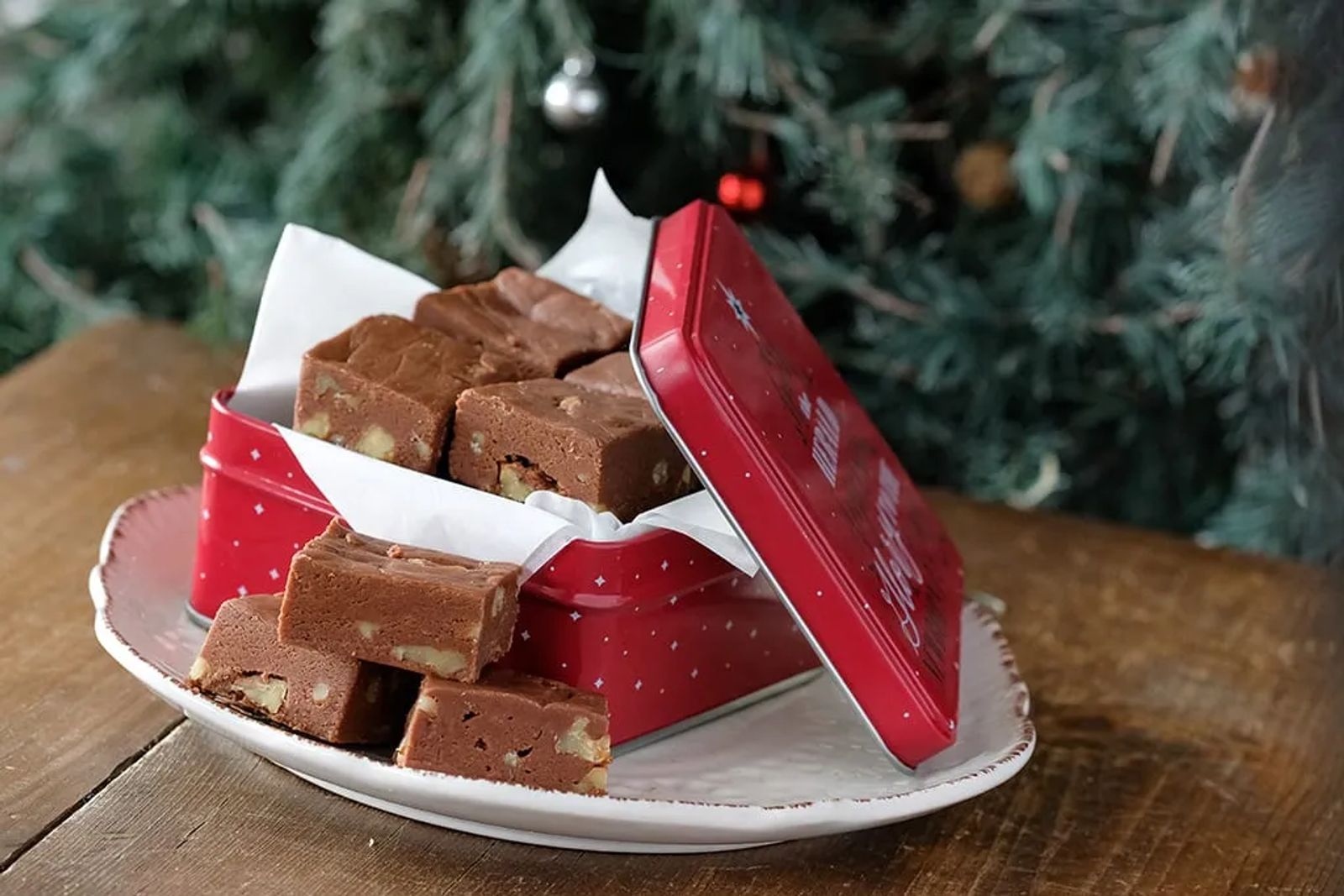 STELLA'S FUDGE
~From Stella Ziegler, Stella's Kitchen and Bakery
INGREDIENTS
4½ c. granulated sugar
1-12 oz. can evaporated milk
18 oz. chocolate chips
12 oz. jar marshmallow cream
¼ lb. butter, room temperature (1 stick)
2 c. chopped walnuts
Combine the chocolate chips, marshmallow cream and butter in a large bowl and set aside. In a medium saucepan, bring the sugar and milk to a full boil, boiling for 12 minutes, stirring constantly. Pour the hot mixture over the chips in the bowl and beat on low with a hand mixer until smooth and thickened. Add the chopped walnuts and mix again. Pour into a greased cookie sheet with sides and let sit overnight. Makes 5 pounds of fudge. NOTE: the chocolate chips can be all one type, like semi-sweet or a mixture of semi-sweet and milk chocolate.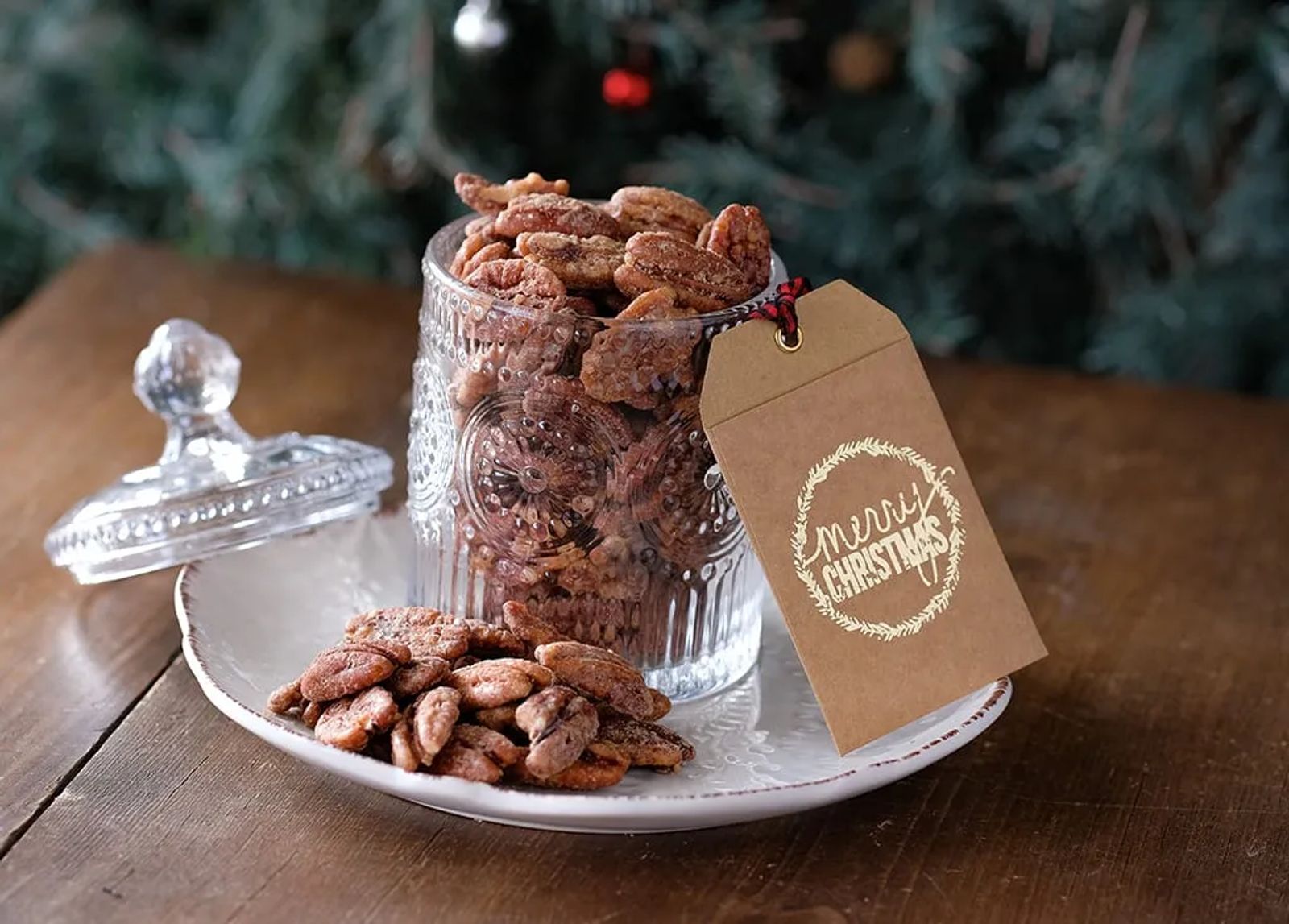 SWEET & SALTY TOASTED PECANS
~ From Marti Miller
INGREDIENTS
4 c. pecan halves
1½ c. water
3 c. sugar
2 T. vegetable oil
2 t. vanilla extract
1 t. kosher salt
½ t. ground cinnamon
¼ t. freshly ground black pepper
Preheat the oven to 325 degrees. Line two baking sheets with aluminum foil, brushing lightly with vegetable oil. If you use nonstick foil, oil isn't necessary. Combine the pecans, water and sugar in a saucepan and bring to a boil over medium heat, stirring occasionally. Continue to let boil, stirring occasionally, for 5 minutes. Remove the nuts with a slotted spoon, spreading on a prepared baking sheet in a single layer. They should not be touching. Bake the nuts for 25 minutes until they turn a deep, toasty brown. Remove the pans from the oven and let the nuts cool slightly. Leave on the 325-degree oven. Push the nuts into a mound in the center of each baking sheet, making sure the nuts are not stuck together. Drizzle half of the oil and vanilla over each mound and toss to coat evenly.  In a small bowl, stir together the salt, cinnamon, and pepper until well mixed. Sprinkle the mixture over the nuts, again using half for each baking pan. Toss until the nuts are evenly coated with the spice mixture. Spread the nuts back out into a single layer, baking for 10 more minutes until browned and crisp. Let cool completely.  Store the nuts in an airtight container at room temperature for up to 10 days. Makes enough for two 2-cup packages.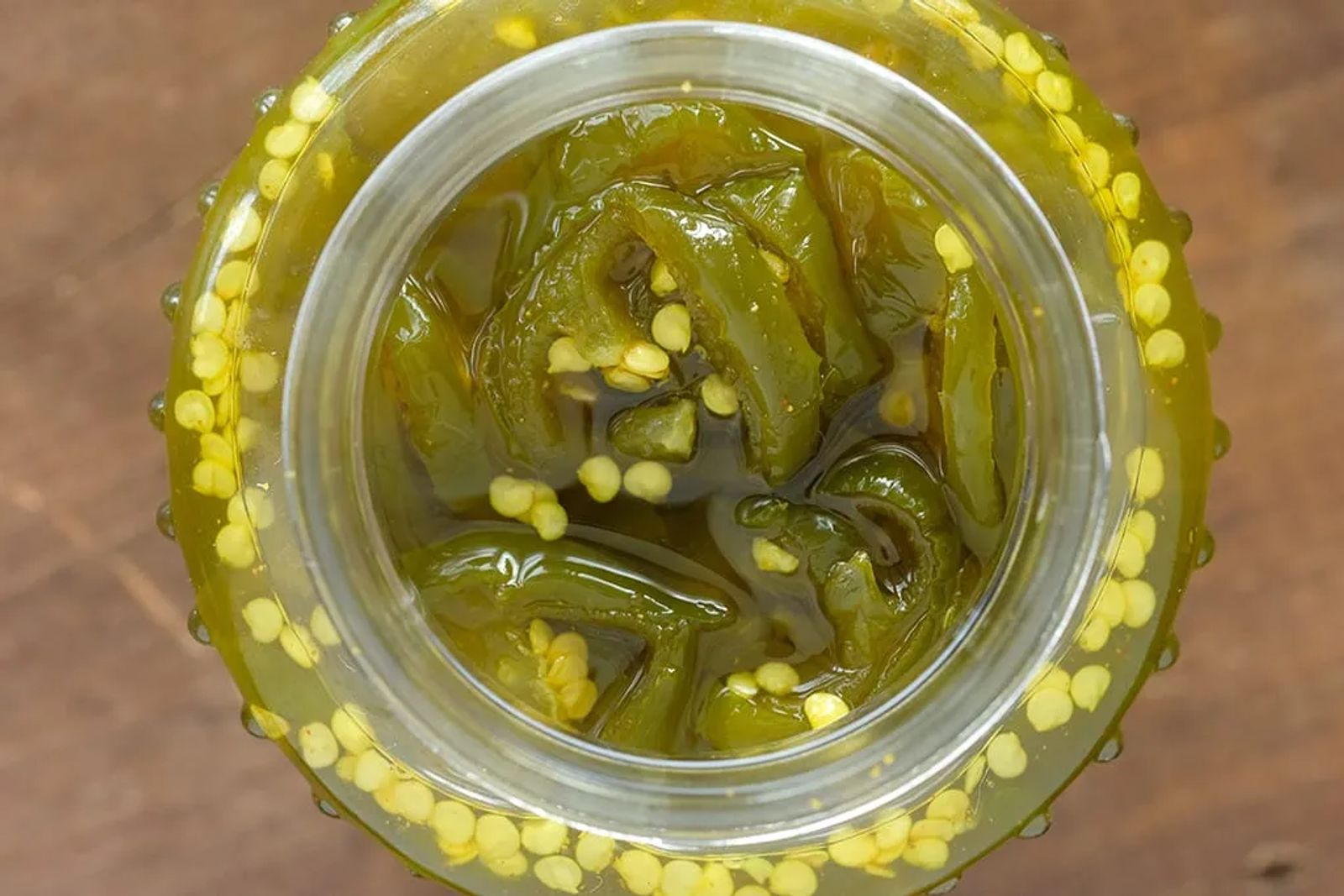 CANDIED JALAPENOS
~Recipe from Jill Hirschi
4 lbs. fresh jalapenos sliced (1/8 -1/4 inch sliced rounds)
2 c. cider vinegar
6 c. sugar
½ t. turmeric
½ t. celery seed
3 T. garlic powder
1 t. cayenne pepper
In a large pot, bring all ingredients except the peppers to a boil. Reduce heat and simmer 5 minutes.  Add the pepper slices and simmer 4 minutes or until they are no longer a bright green color. Load the pepper slices into clean sterile canning jars and fill to the top leaving about ¼-inch from the edge of the upper rim. Turn the heat up on the remaining syrup on the stove and bring to a full boil.  Boil hard for 6 minutes. Ladle the syrup into the jars, making sure the syrup gets all the way to the bottom without visible air bubbles. Put the lids on the jars and can in a water bath (about 10 minutes in a boiling-water bath) or put in the fridge. Allow to them to sit for at least two weeks, preferably longer, before eating. NOTE: This batch makes about 4 pint jars full. They will last for three months in the fridge or longer if canned in a water bath.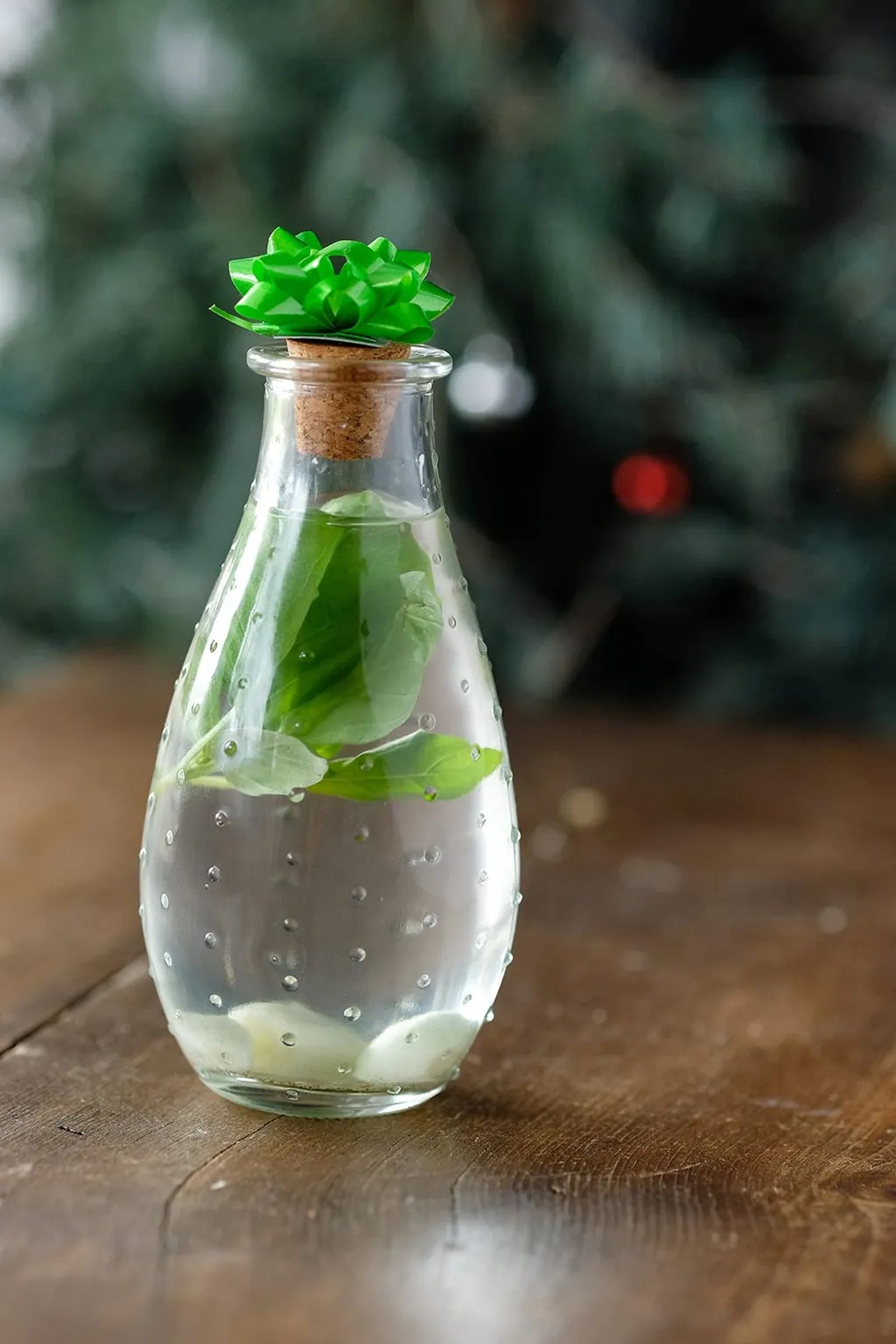 BASIL GARLIC VINEGAR
3 to 5 fresh basil sprigs
2 cloves of garlic, peeled
White wine vinegar
Place the garlic and basil in a clean quart canning jar with lid. Cover with white wine vinegar and let the herbs and vinegar sit for a few weeks until you can smell the herbs. Strain the vinegar into a clean decorative glass bottle or jar.