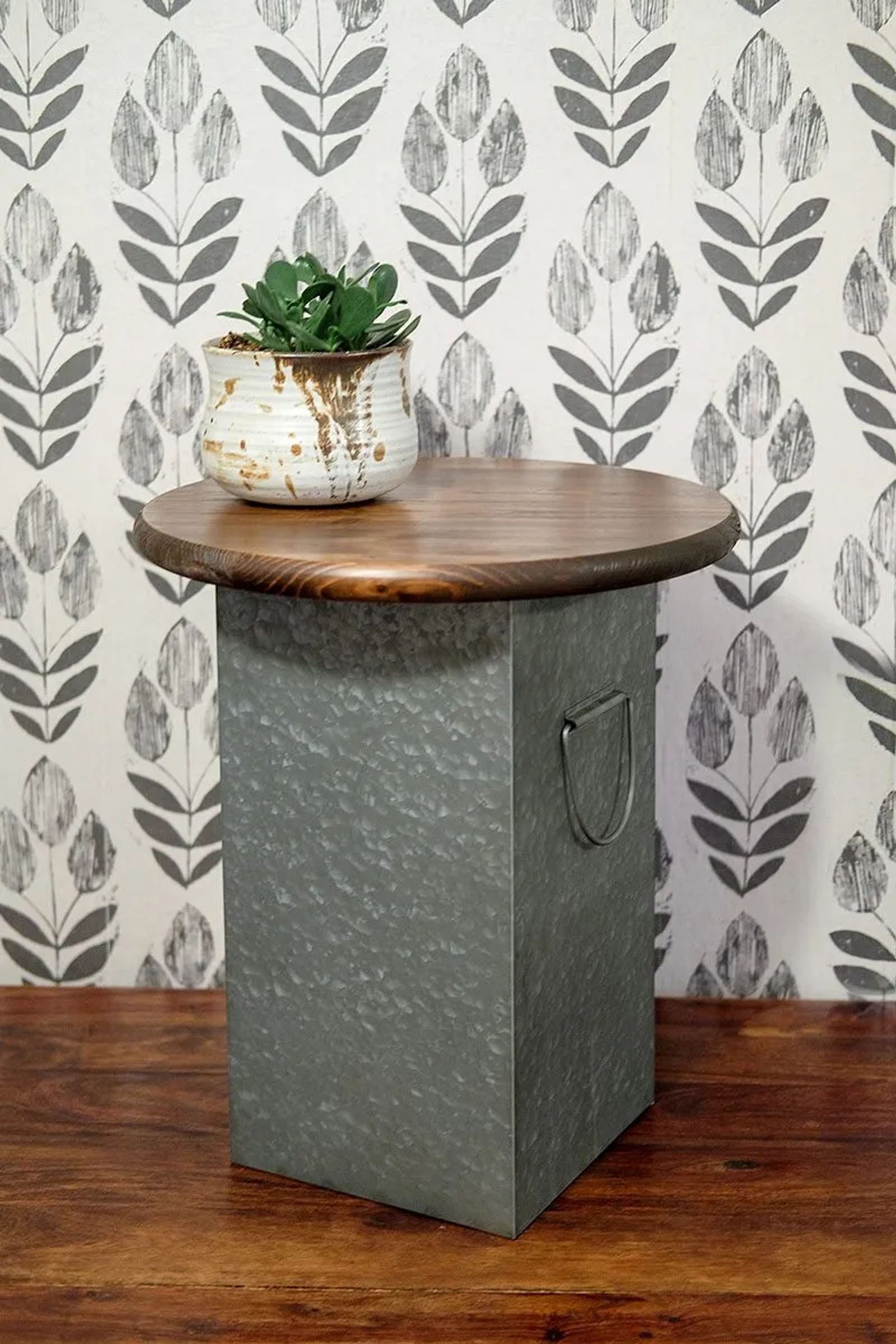 From Trash to Treasure
D.I.Y Side Table Adds Storage and Charm

Who doesn't need an extra side table or two? Incorporate storage into that piece and you have a winning D.I.Y. that is sure to add charm to any room in your home. The best part about this custom storage side table is that the options for styles, colors, and design are endless. The most difficult part of this creative project is deciding on the look. With three pieces to this project, this one could easily be conquered in a short block of time.
WHAT YOU WILL NEED
Board top
Wastebasket
Stain/paint
Scrap wood
Screws/wood glue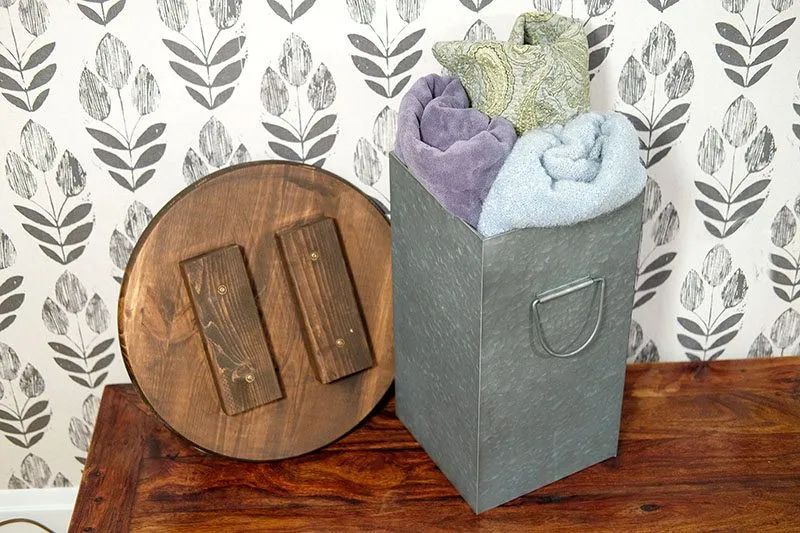 The first part of this job is to find a wastebasket that you like. When choosing, I would take height into consideration. I wanted an easy reach from my chair and so this basket, being 24" tall, was a perfect size. You can choose literally any style — metal, wicker, wood — just keep an open mind! After you've chosen your base, you can head to your local hardware store to check out their pre-cut table tops in the trim department. I found various sizes in a wide range of woods. Just make sure whatever you choose is the proper scale, you don't want something too heavy or overreaching. The last thing you want is a topsy-turvy side table. You might want to even bring your wastebasket with you to test drive options.
Once you've chosen your tabletop, you'll want to make sure it is secure. I ended up tracing the top of my wastebasket on a scrap piece of wood. I reduced the size by about ½" on all sides, cut and then used wood glue to adhere this piece to the bottom center of your tabletop. What you are doing is creating a lip that sits down into your wastebasket to make sure that the tabletop will stay put if it is accidentally bumped.
After the basic construction is done, now it is time to personalize your piece. While I stained the tabletop, I could easily have painted it in a fun color, spray painted the base, added some distressed effects or even used Mod Podge to add some fun scraps of paper over top. The creative options are limitless.
After I stained the top, I thought about all the ways I could use this piece for a little extra storage. Think about rolled up towels, books or magazines you want to keep handy, maybe even a firewood bundle. With a whopping three items to put this project together and very few steps, this project gets an A+. It's a fast, easy and affordable way to add a little storage and table space.