Front Row Seat to Change
From Billings to the United Nations Commission for the Status of Women
"This is such an exciting and pivotal time to be a woman," Sienna Miller, activist and actress, told the crowd gathered at the United Nations building in the heart of New York City. Renee Coppock and I were in the audience representing the Zonta Club of Billings at the 62nd Non-Governmental Organization Commission for the Status of Women (CSW) Forum. I was beyond giddy knowing I was in the world's center of humanity as I settled into my seat in the mezzanine above the meeting floor. We secured our earphones while looking down upon the rows of women below.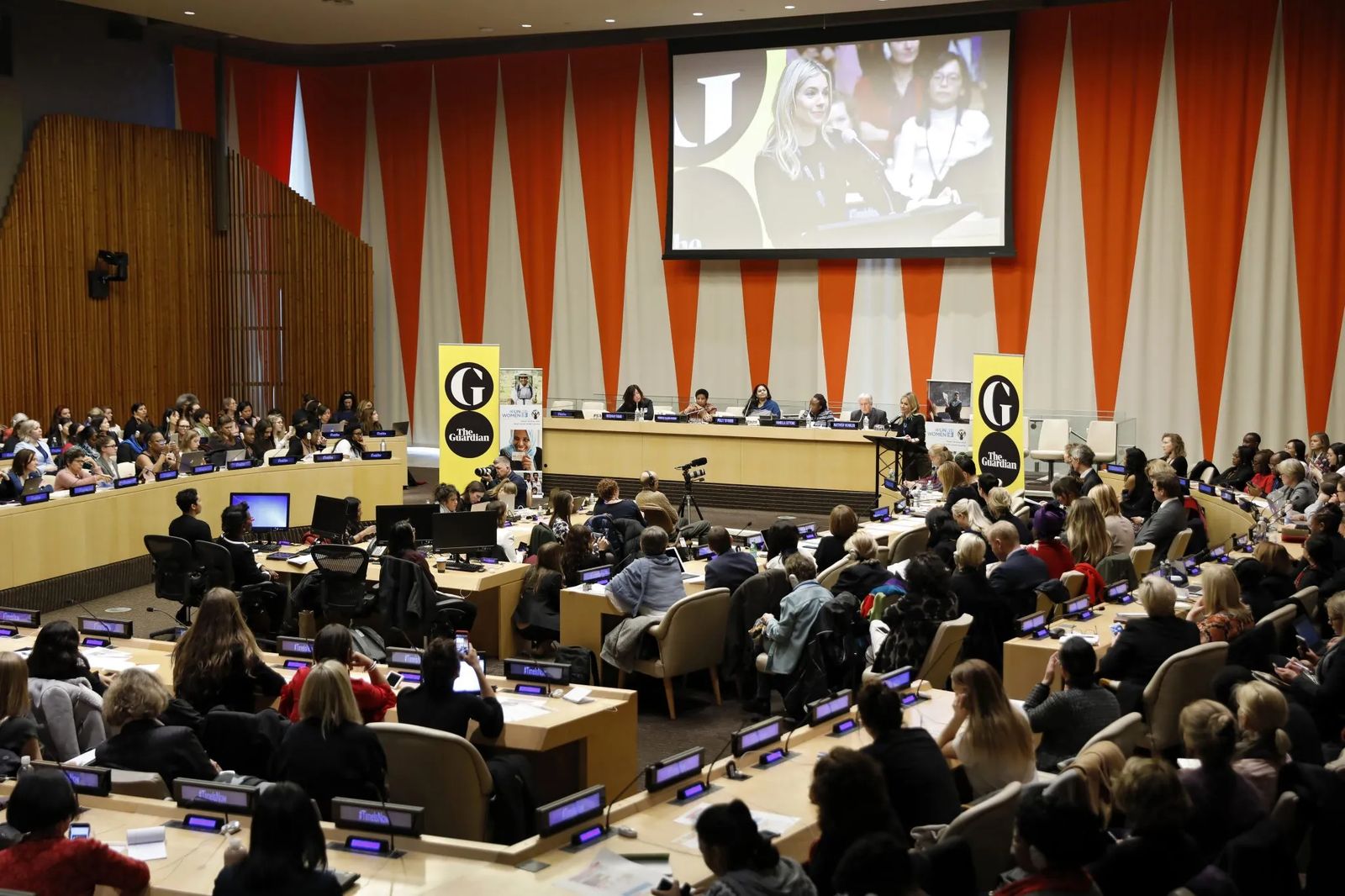 Miller opened the session "#MeToo – Now What? Women in the Media from Outcry to Action."  She made it personal, sharing the story of her decision to turn down a Broadway role when she discovered she was receiving half the pay offered to a male costar. She said, "Albeit with difficulty, self-judgment and real shame, I walked away from the part."
Miller joined a group of women in the entertainment industry in the Time's Up movement. Spearheaded by Reese Witherspoon, the effort provides legal defense funds to help women fight "systemic inequality and injustice in the workplace." The group aims to show how sexual harassment can happen to anyone. "Being treated unfairly cannot be intrinsic to women," Miller emphasized.  Since January, the group has raised more than $20 million and has helped nearly 1500 women. "Our voices matter," Miller said.
This year, over the course of two weeks in March, CSW 62 provided more than 440 events aimed at informing, engaging and inspiring the grassroots efforts needed to lift women out of poverty, away from violence and into understanding their full potential as human beings. More than 10,000 women from all over the world had an opportunity to take what they learned to spark change back home. In addition to me and Renee, Billings ZONTA members Connie Dillion and Maribeth Haynes were in the crowd.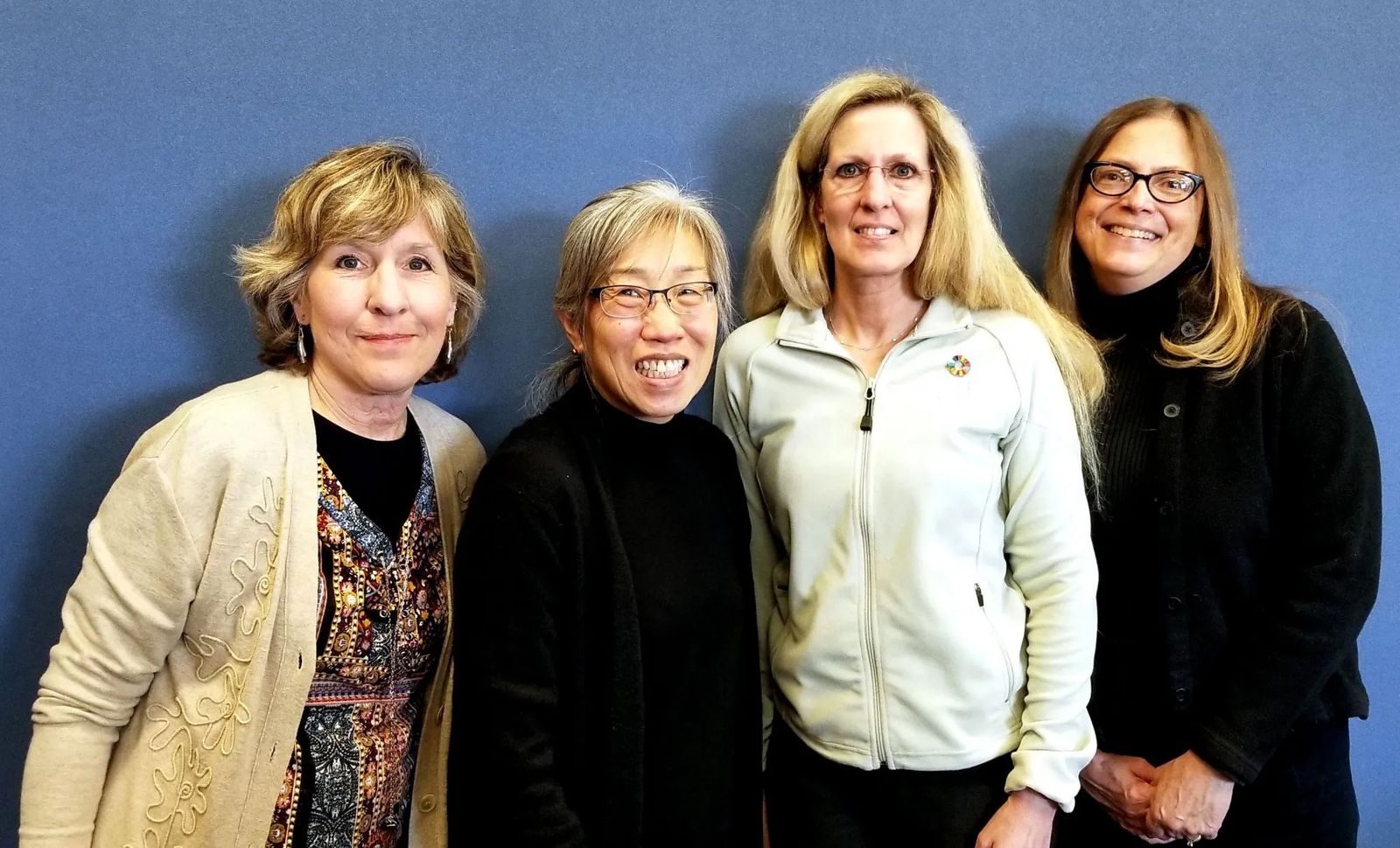 This was Renee's fifth trip to this unique gathering. As Zonta governor of District 12, which includes the states of Montana, Colorado, Wyoming and South Dakota, Renee worked with the international members of the organization. This year, she would be playing a significant role in the U.S. Women's Caucus at the UN, a group made up of representatives from organizations like the National Women's Political Caucus and Women's Intercultural Network.
"I am a bit overwhelmed, wondering how we can best be of assistance and help achieve agreed conclusions that do not 'go backward' with regard to women's rights," Renee said before the trip. "I hoped that we would, in fact, not only be taken seriously, but our comments would be drafted into the final Agreed Conclusions." After hours of emailing back and forth between caucus members and meeting at CSW, input drafted by this group was accepted and included in the final policy addressing this year's theme of "Challenges and opportunities in achieving gender equality and the empowerment of rural women and girls."
This was Connie Dillon's second trip to New York. In anticipating her trip, she said, "We live a sheltered existence compared to the women and girls we will learn about — child marriages, human trafficking, theft of empowerment. My hope is to learn enough of their plight that in some localized way I might make a change."
Maribeth Haynes shared her excitement about going to CSW for the first time. "I am energized and electrified by the potential of being involved in something so global and unselfish," she said. "The world is bigger than your backyard."
Renee and I crossed paths with Connie at the session titled "Beyond a Pretty Face: Tackling Gender Bias in Media Industries" sponsored by ZONTA International. In a packed room, President Sonja Hönig Schough introduced a panel that addressed how media often portray women in a negative light. Women and girls view their bodies as assets. Women of different cultures receive stereotypical roles rather than strong ones.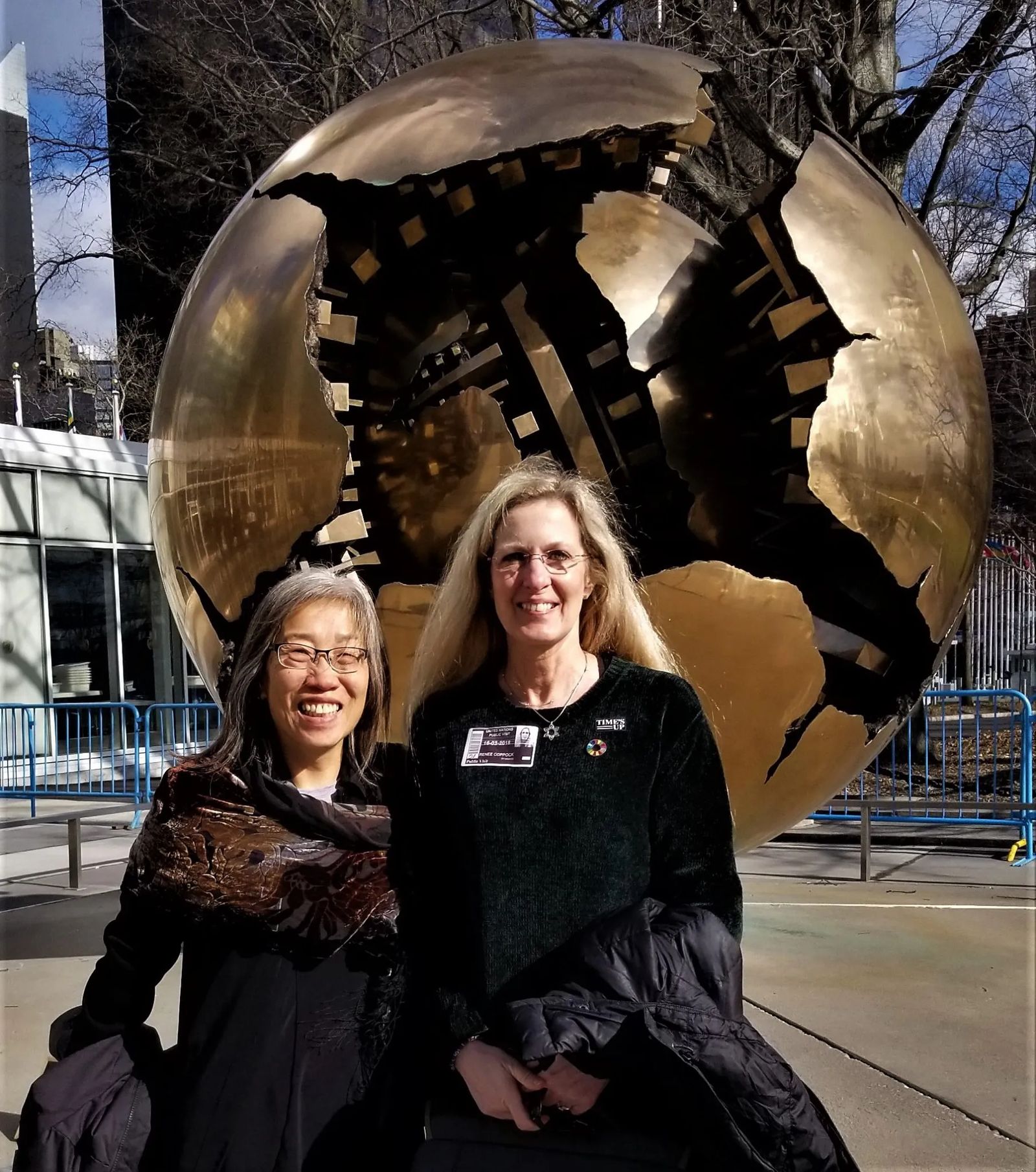 This was Connie's last night in New York and the information she had gained in the three days was, in her words, mind blowing. As an artist, it was natural for Connie to explore presentations that used art to empower women and girls globally. She attended the screening of the documentary film "Little Stones," which used music, dance, graffiti and fashion to tell stories of struggle and strength. Photo-poetry, combining visuals with written word, was another powerful tool that Connie discovered for sharing stories.
Over the course of a few days, I learned of how women and children in many countries spend hours collecting wood and cooking food when these hours could be freed for education. I also learned that the use of fire and traditional cookstoves creates pollution that kills millions each year. In a session titled "Empowering Rural School Girls Against Human Trafficking," I found hope in a culture where human trafficking touched every rural family in Nigeria, even as services to protect and educate children are being put into place. The strategy of Girls' Power Initiative Nigeria is to build household economic strength to reduce vulnerabilities and develop programming with and for girls.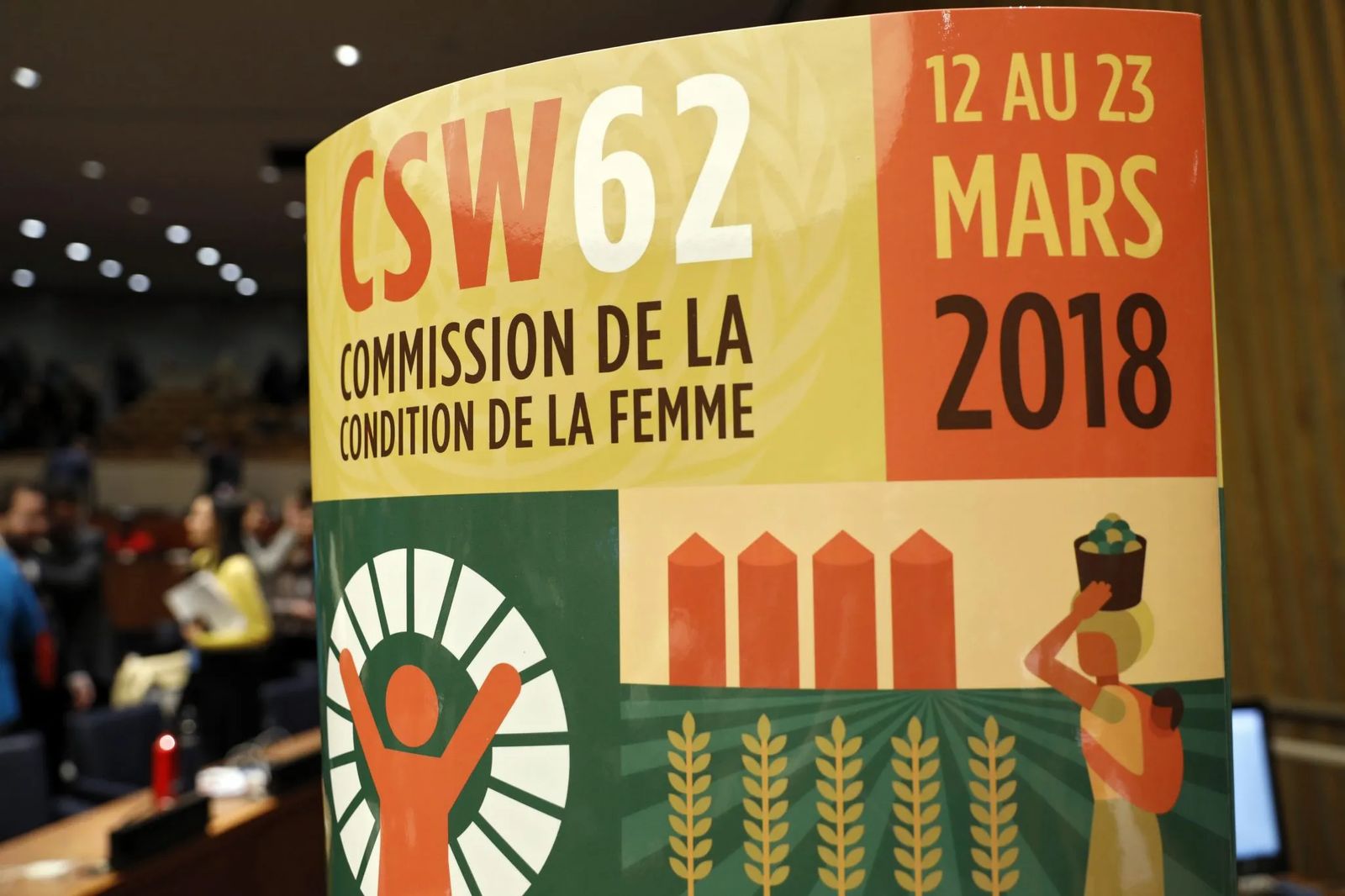 Sitting in on the sessions, I heard languages spoken I did not recognize. I saw cultural dress of different styles and colors. Though we were different, I knew that our sameness could create a bond to improve the lives of women and children.
Back in Billings, Renee shared, "Every time I return from CSW, I realize that we are actually in a very protected bubble. Although women's rights are far from perfect or equal, we are not fighting for food or our lives on a daily basis. We have the opportunity to have an education, without government interference. We have the right to speak our minds. This is definitely not true for women around the globe."
For now, Renee wants to bring together a panel of speakers to discuss how to move forward with the #METOO and #TIMESUP campaign so that there is more than just talk and instead meaningful laws and policy on the books. "We need businesses and the government to work toward establishing an environment where people who are harassed or bullied are not afraid to come forward and do not fear retribution or losing their job," she says.
I had similar feelings as I made my way back home. I hope to continue telling stories from those who want to share. I learned this is a pivotal time for women, but even more so for all people.
FOR DETAILS ON THE COMMISSION FOR THE STATUS OF WOMEN visit ngocsw.org.