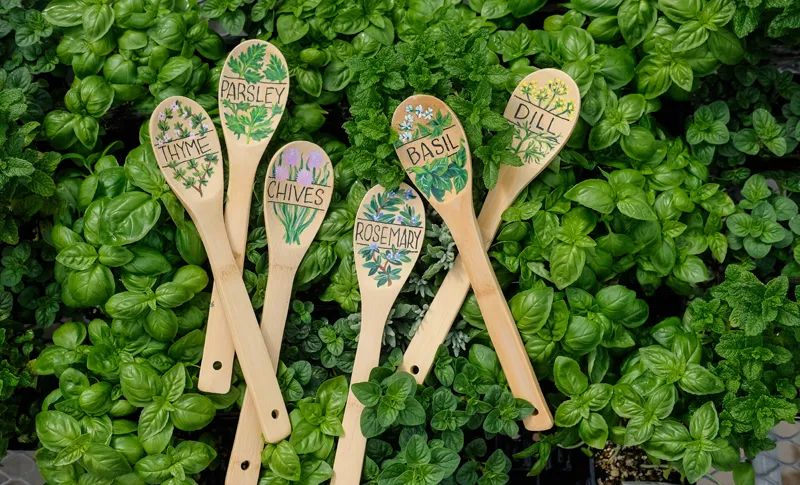 Garden Markers You'll Dig!
This colorful DIY adds a splash of color to your garden
With a little more sunshine and the temperatures starting to rise, green thumbs both near and far are itching to get their hands in the dirt and get growing. Aside from the physical planting, there are fun ways to not only keep track of what you're growing but add a little splash of color to your garden plot. After all, if you are new to growing produce or herbs, do you really know the difference between a bell pepper leaf and a bush bean? Not to mention, these little DIY garden markers are a feast for the eyes and fun to create. All you need is a trip to the dollar store to pick up some wooden spoons and another trip to your local craft store for some acrylic paint and a clear sealer and you have the tools you need to get started!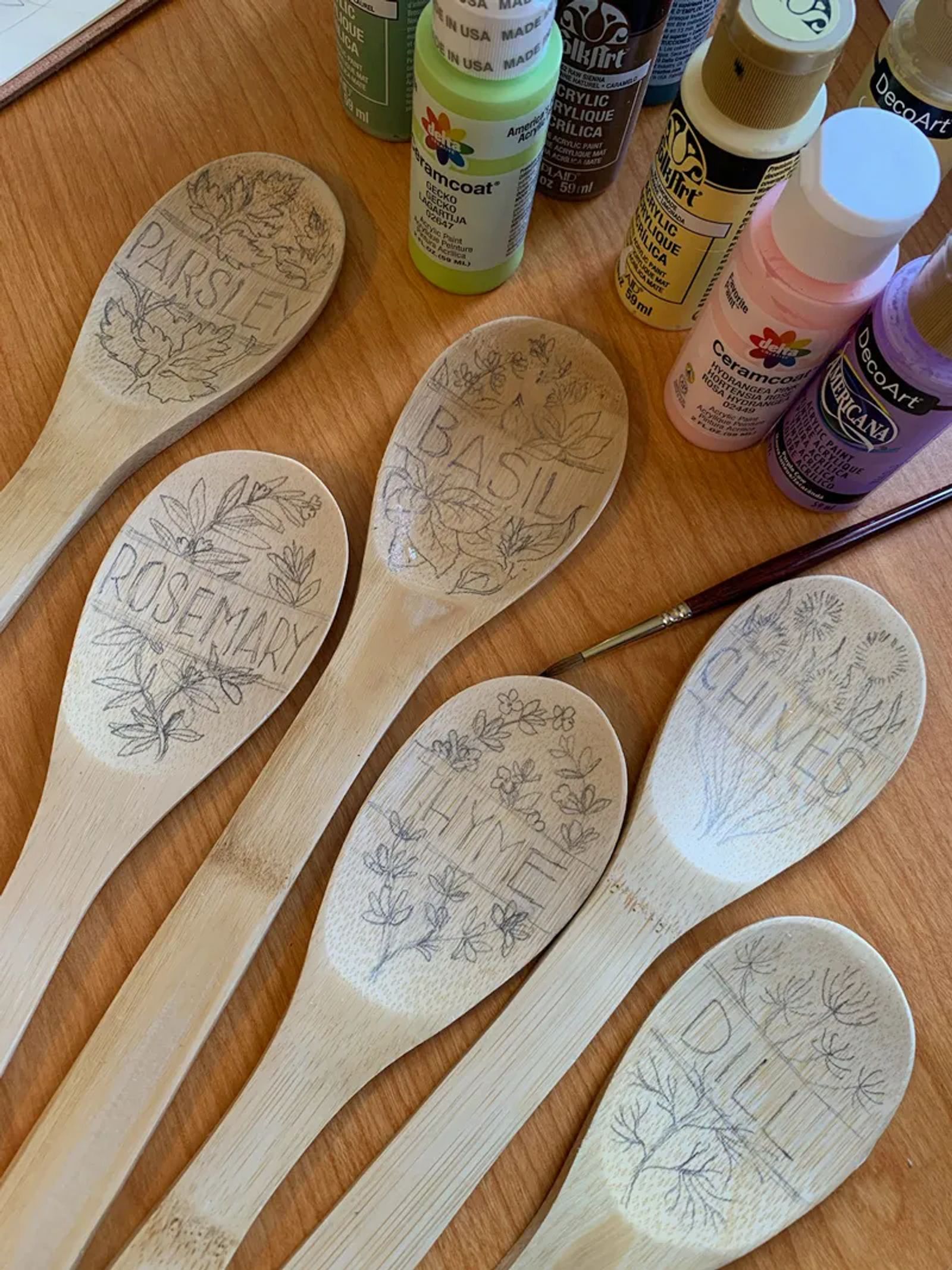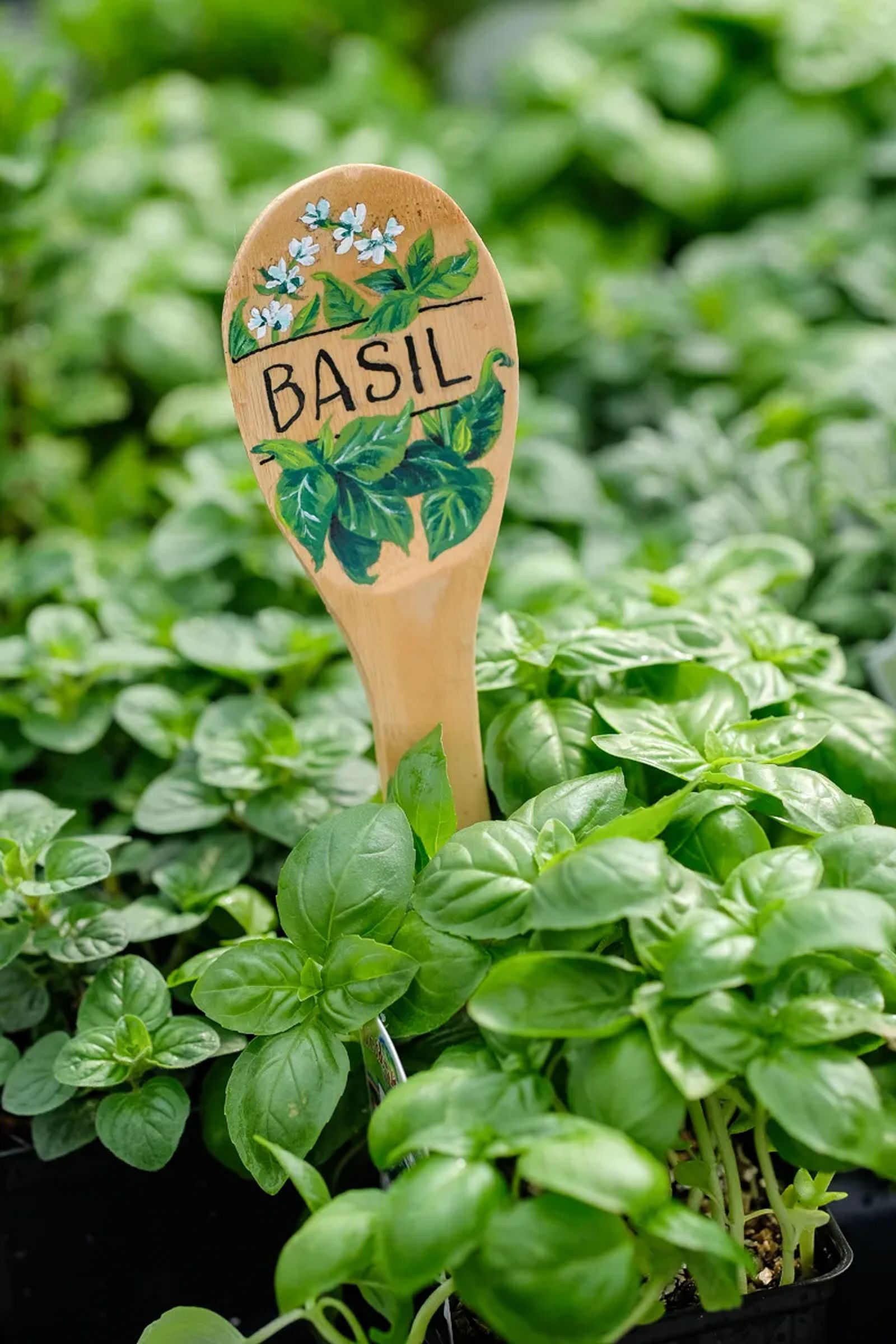 TO GET THE LOOK
Start by doing an internet search of the different types of plants that you plan to grow so you get a good visual on what each of the leaves looks like. From there, start to paint the foliage and let your creativity flow. If you're not sure, sketch a little bit of the plant first using a pencil. This doesn't have to be an artist's still life representation, it's your take on the plant. Have fun! Remember to mix colors of green to add veins on the leaves and depth in how the leaves appear. After you are finished painting the foliage of the herb or veggie, add the name of each plant above or below. If you don't trust your hand-lettering skills, try it first with pencil and then using your marker trace over top. Once you're all finished with these mini works of art, you want to make sure your paintings don't get bleached in the sun. Protect them by sealing your work with a UV-light-resistant clear spray paint. We used the Krylon brand, which comes both in a glossy or matte finish. After that, place in your potted plants or garden plot and enjoy! These little hand painted garden markers are likely to last for many growing seasons to come!