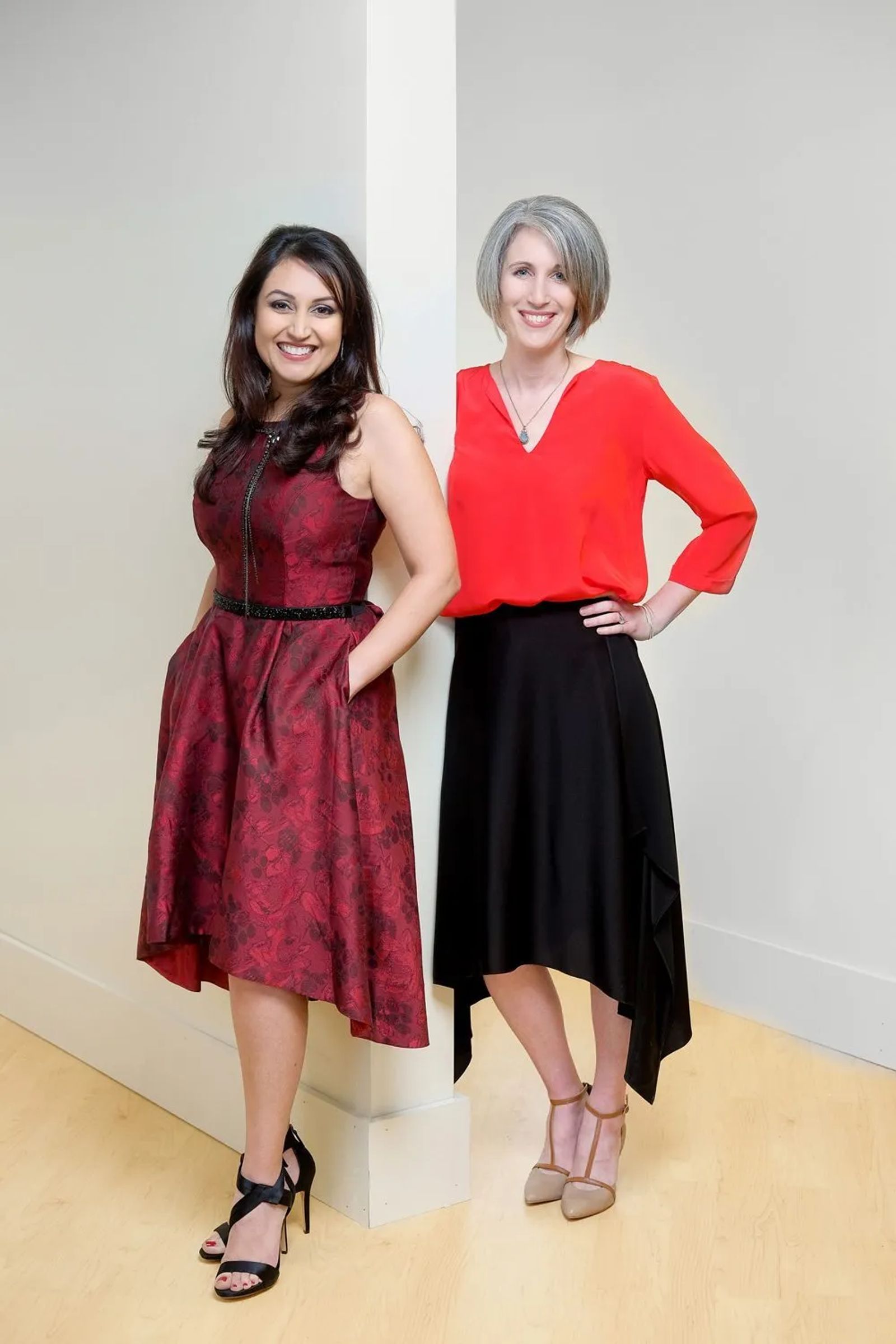 Go RED for Women
Why fashion is unleashing a passion for heart health
There's little doubt that women have the passion and power to band together behind a cause. That's why this February, many women nationwide will reach back into their closet looking for just the right shade of vibrant red in an effort to help educate other women and reduce cases of heart disease in the process. Thanks to the American Heart Association's Go Red for Women campaign, this flirty little fashion piece — the red dress — has become a national symbol for women's heart disease awareness just by slipping it on. Heart disease continues to be the number one killer of women, but right now only 55% of women realize that fact. That's why we teamed up with a handful of women whose lives have been impacted by heart disease —both personally and professionally — to show off their Go Red for Women style.
CHARISMATIC
Fun and flirty cocktail dresses are staples for charismatic gals that charm the socks off any audience.  The way a woman stands a little taller in a striking dress speaks volumes about how this style and color makes us feel. The hi-lo hemline of this cocktail dress is perfectly appropriate and craves accent shoes to grab your attention.  Accessories that complement but don't overpower add extra excitement to a special occasion ensemble. 
GET THIS LOOK: Hi-Lo Luscious Jacquard dress, $180; Belt, $58; Earrings, $30; Necklace, $75. All from White House Black Market.

Dr. Sarosh Janjua is a cardiologist with St. Vincent Healthcare's Heart & Vascular Center. Originally from Boston, Massachusetts, Dr. Janjua completed her residency in Internal Medicine at St. Elizabeth's Medical Center, and her fellowship in Cardiovascular Diseases at the Lahey Clinic. Her areas of interest include preventive cardiology, echocardiography, heart failure, and women's heart disease. She enjoys reading, traveling and riding her motorcycle. Dr. Janjua just recently joined the St. Vincent team and is looking forward to making Montana her home.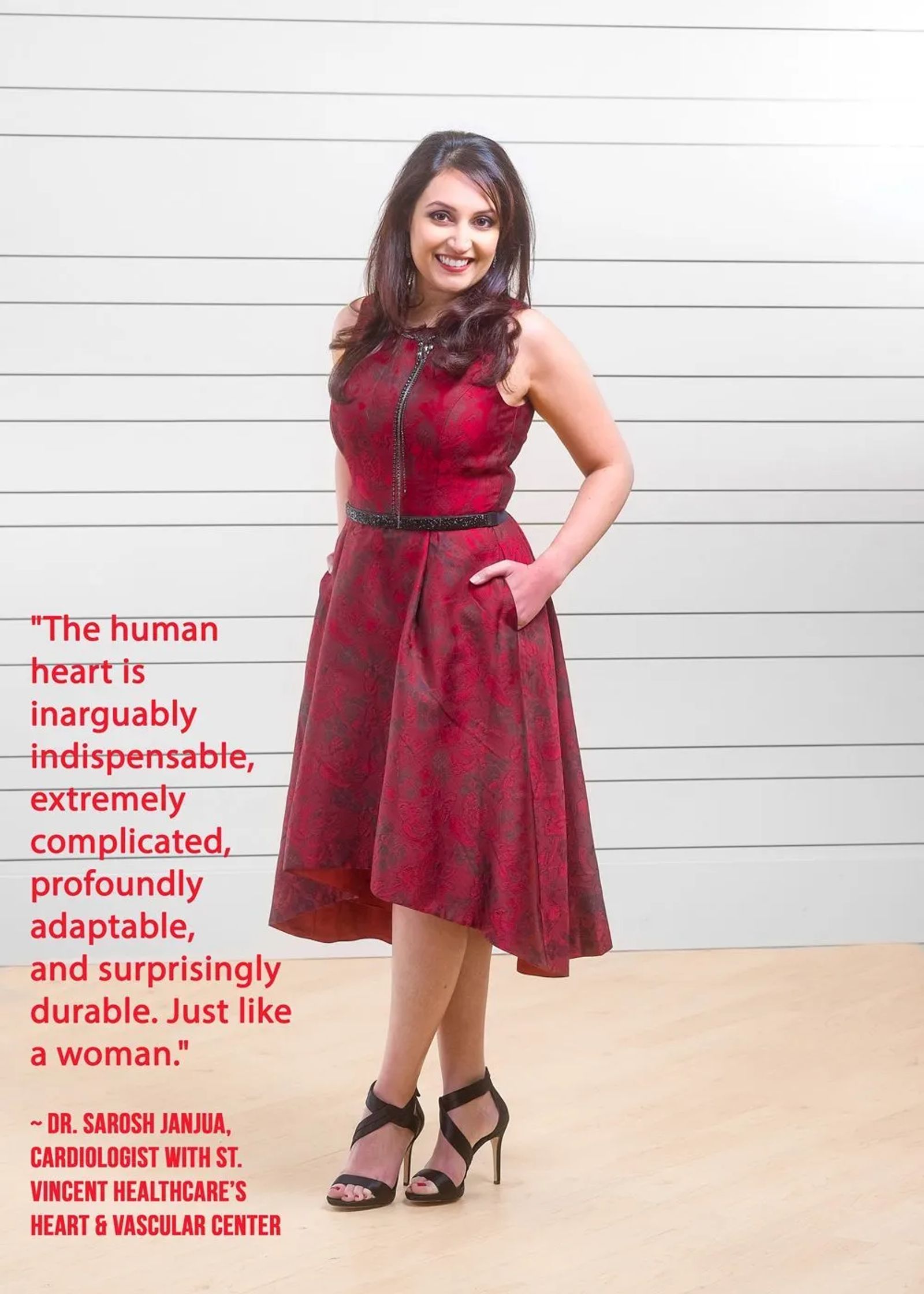 POISED
The confident sheath dress perfectly represents the lady of composure.  Understated accessories will not distract from the elegance.  This kind of outfit has universal appeal with a simple structure that allows whoever wears it to shine.
GET THIS LOOK: Calvin Klein dress, $89.99; Earrings, $30; Necklace, $48. All from Dillards. Seychelles Joyride Nude Heel, $100, from Bottega.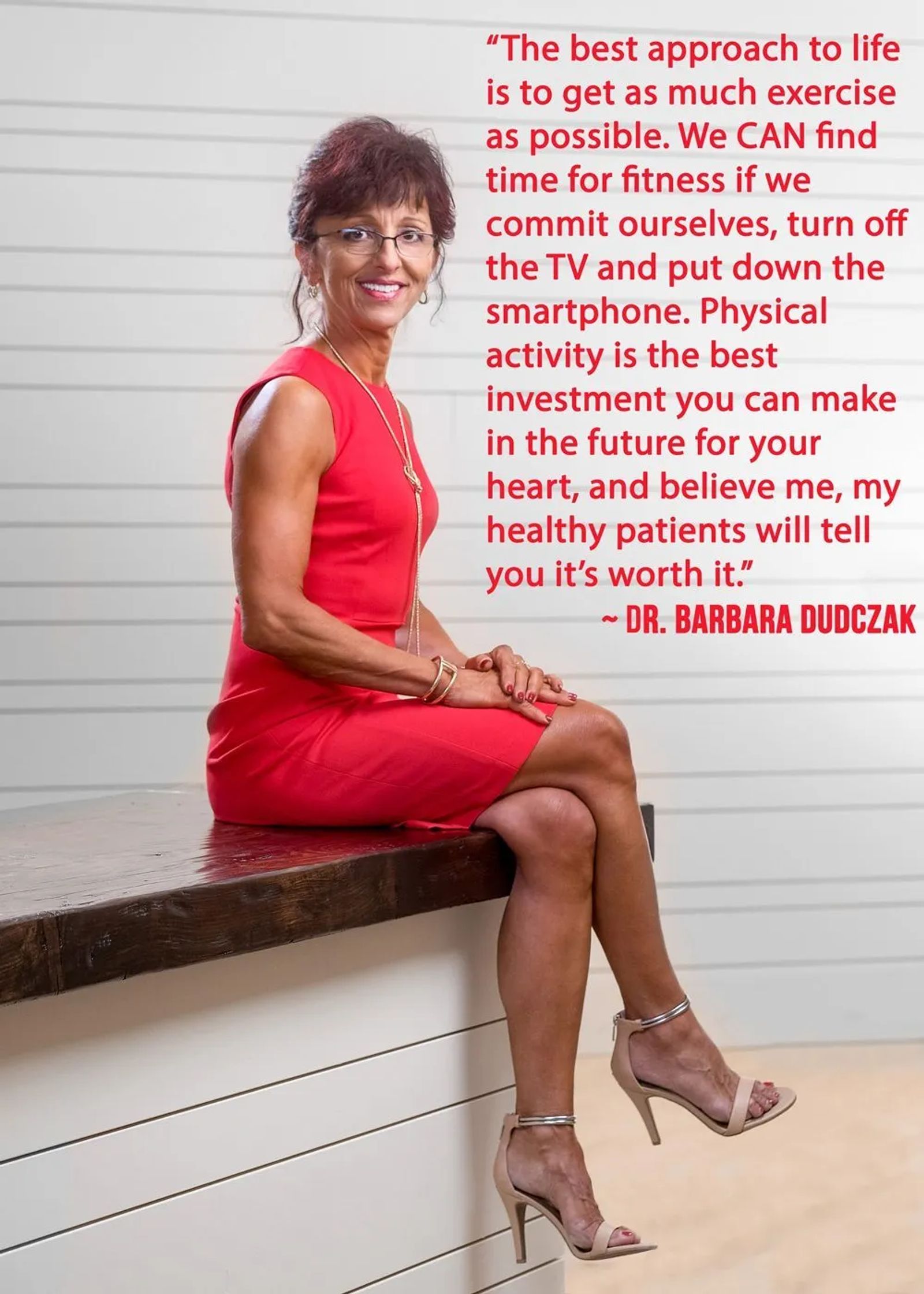 Barbara Dudczak, MD, cardiologist, has been with the Billings Clinic John R. Burg Cardiac Center for ten years. She hails from Poland and completed her cardiology fellowship at Lutheran General Hospital in Illinois. Dr. Dudczak is an advocate for physical activity and nutrition with all of her cardiac patients and in the community. In addition to practicing medicine, she is an avid athlete and competitive body builder.
STRIKING
Passionate with a hint of innocence encourages this gal to play a flirty game like the hemline in this skirt.  The combination of this ensemble creates a sultry and electric vibe. This outfit is easily accessorized to work in any occasion but this woman knows how to leave her mark.  Each article is perfectly spicy on its own but together is magnetic. It's minimal elegance.
GET THIS LOOK: Lavender Brown red blouse, $170; BCBG Max Azria Carlyn Black Skirt, $100; Seychelles Zeal Grey heel, $120; Sorrelli tear drop necklace, $80. All from Bottega.
Jan Ostermiller is a Board Certified Family Nurse Practitioner with St. Vincent Healthcare's Heart & Vascular Center. As a nurse who started her career in telemetry, she always knew she would eventually circle back and have an advanced practice role in cardiology. She loves to educate patients about prevention and encourage them to adopt healthy lifestyles. In Jan's words, "It's never too late to change habits."
SECURE
Being sure and comfortable in one's skin gives this lady a restful peace in her outfit choices.  Wrapped in warmth perfectly describes this gal draped in a sweater with wild and exciting designs. A statement earring is welcomed giving added sparkle to an otherwise soft look.
GET THIS LOOK: Abstract Agatha Cardigan, $129; Sonia Chandelier Earrings, $35; Lindy So-Slimming Black Pant, $89; Rachel Black Turtleneck, $59. All from Chicos. Butterfly Twist Lauren Black shoes, $79, from Bottega.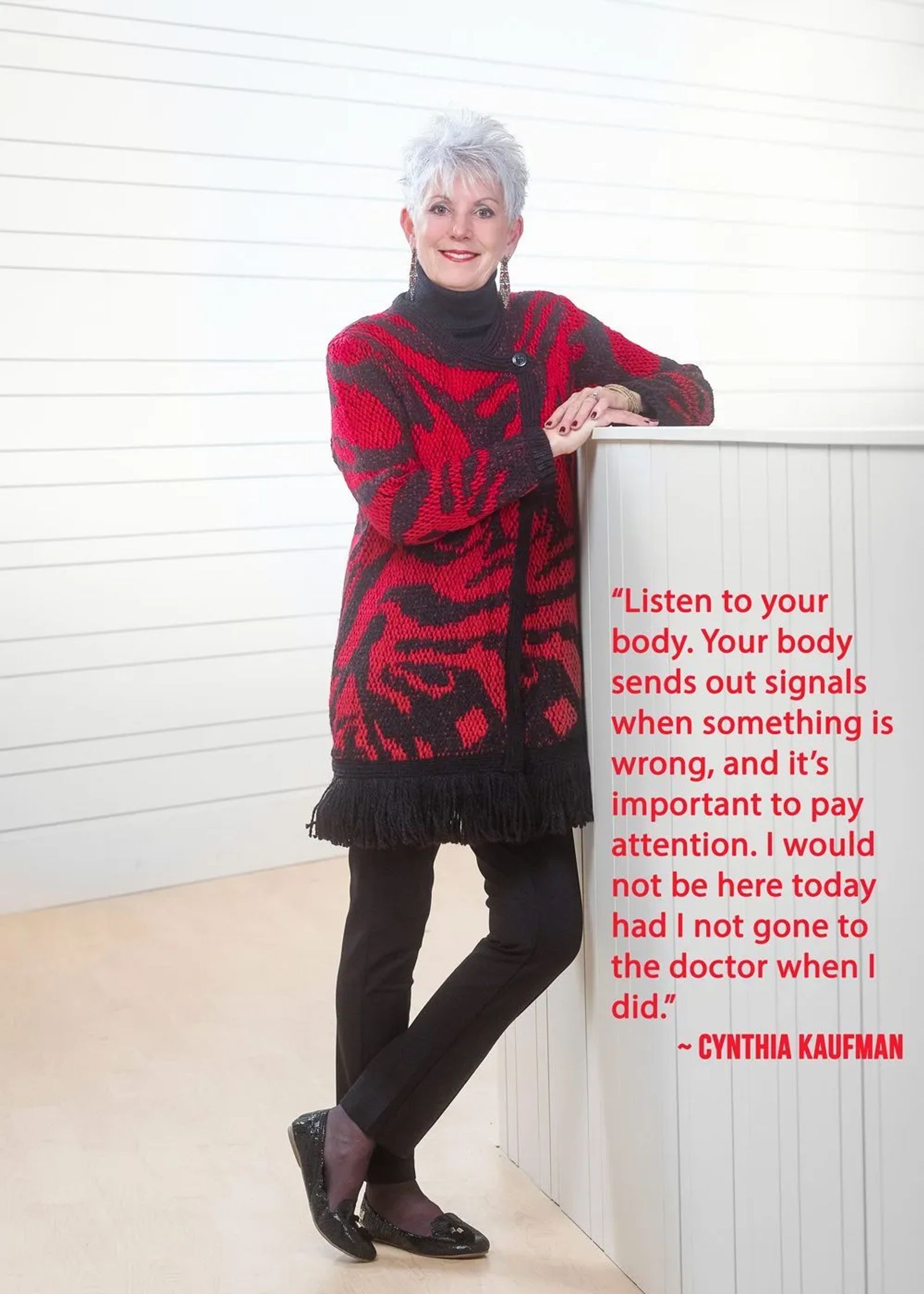 Cynthia Kaufman is a miracle. Three years ago she went to Billings Clinic for what she thought was a sinus infection. Doctors discovered that she had an enlarged heart caused by a rare cardiac virus. She was put on the transplant list and given a pacemaker. Her heart was not expected to recover, but she defied the odds. With the help of the pacemaker, her heart healed by 75% after only 6 months. She continues to see her Billings Clinic cardiologist, Dr. Barbara Dudczak, but is no longer on the transplant list. Now she and her husband live life to the fullest, thankful for each day with a healthy heart.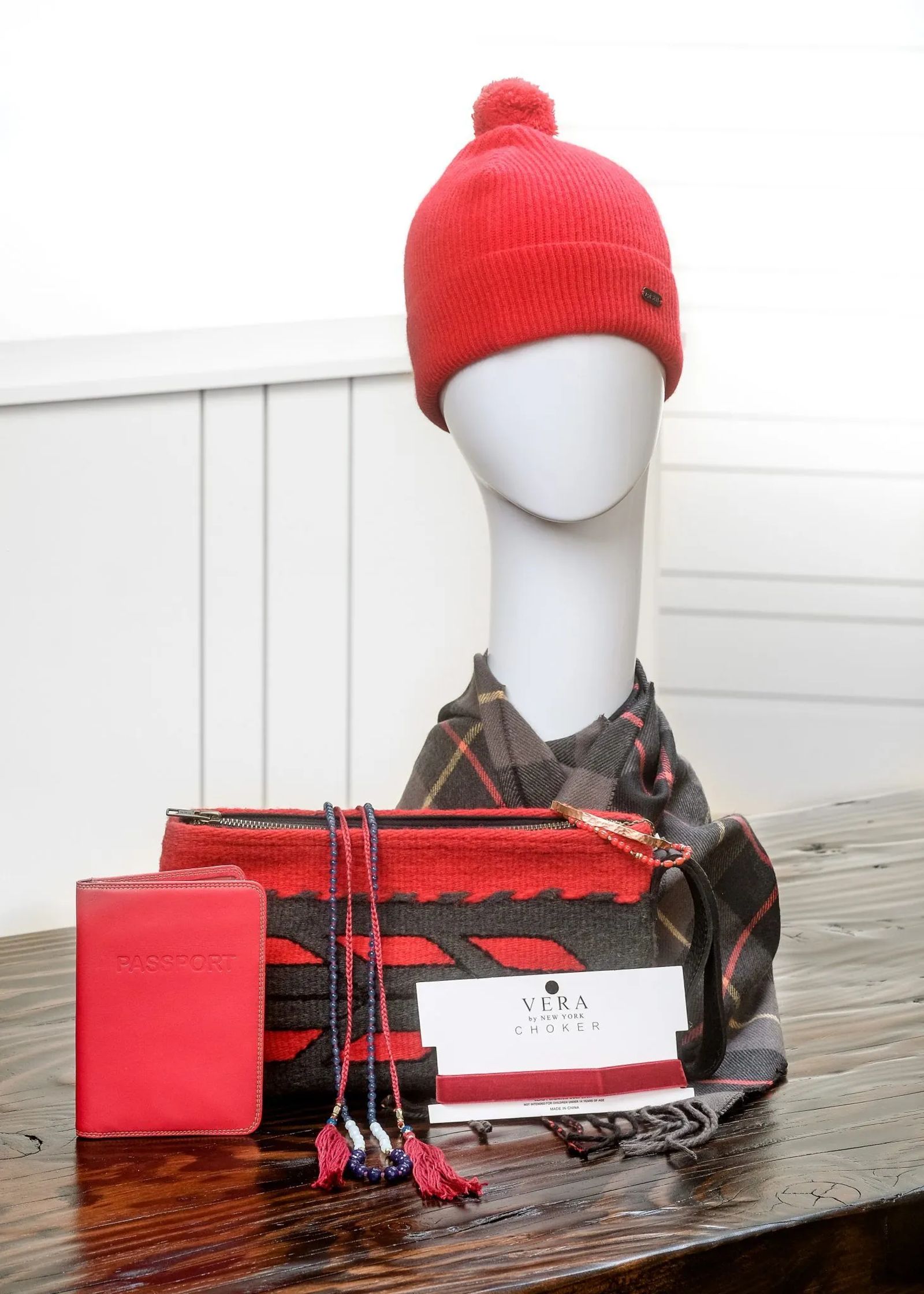 ACCENT IT WITH RED & GRAB HEARTFELT ATTENTION

Whether your hat takes on a rosy shade or you pick up a flaming red choker style necklace there are subtle ways to add the color red to your wardrobe. We found these rouge hues at Joy of Living.  Pistil Designs hat, $44; Nakomil Tassel Necklace, $47; Vera Choker Necklace, $12; Mywalit Passport Cover, $52.
Dr. Sarosh Janjua's Recipe for a Healthy Heart

Have more greens & vegetables than carbs and proteins on your plate each meal
Consume as little salt as you can stand
Take part in a half hour of activity a few times a week that increases your heart rate
Make time for an annual check-up with your doctor
TO SIGN UP and participate in the Go Red for Women campaign, click on goredforwomen.org to learn more.