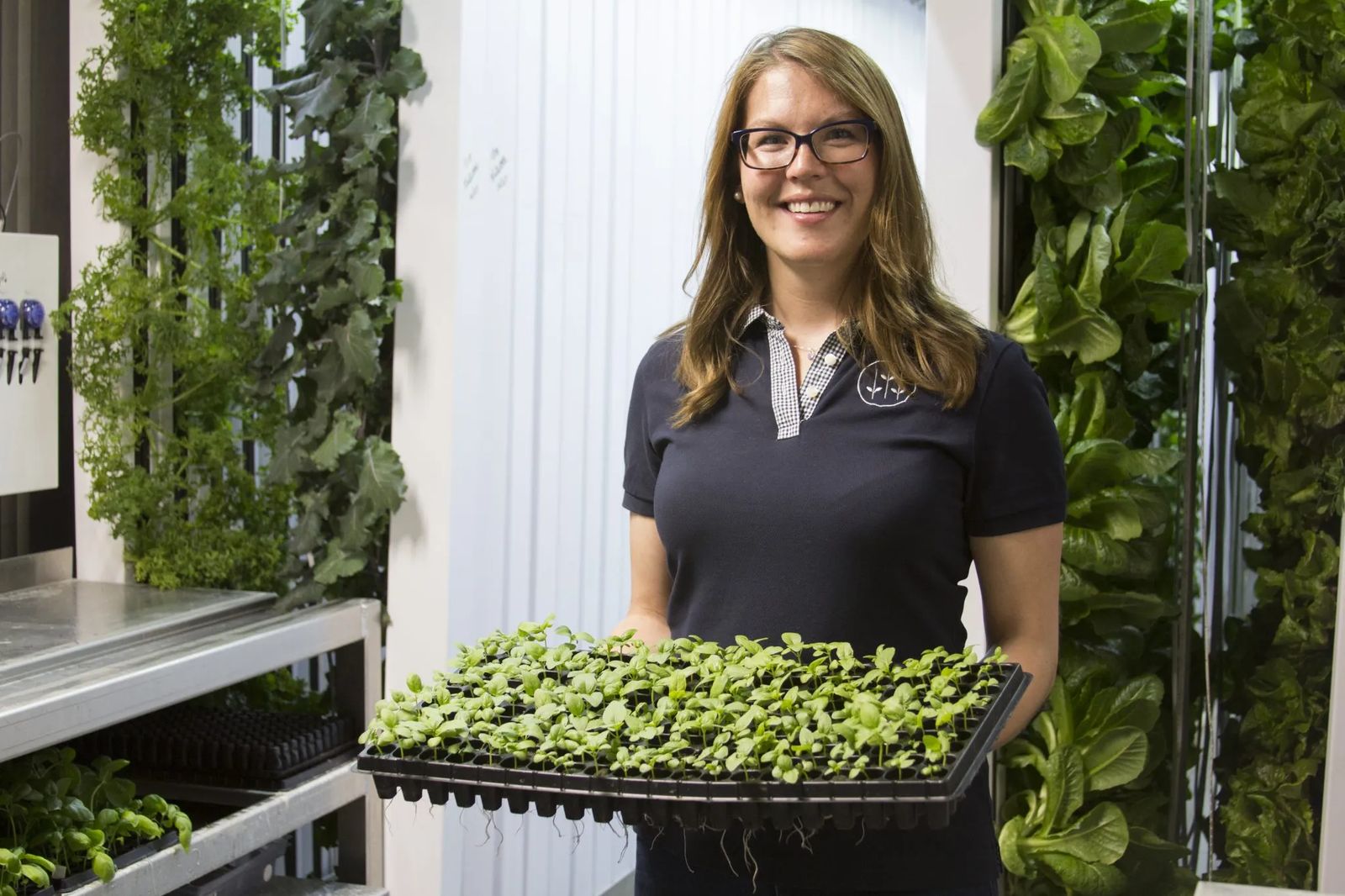 Growing Innovation
A look at two farmers bringing sustainable food to our tables

Brittany Moreland doesn't look like most farmers. She's missing the dirt under her fingernails because she plants all her seeds with a tweezers, gently transplanting and harvesting them with gloved hands. She doesn't own a tractor and doesn't even have a field to tend. Instead, she's invested in two insulated 40-foot-long freight containers, equipped with the latest high-tech, hydroponic growing systems. Her operation is called Elevated Harvest.
Still, she's got chops. She's a master gardener, and her growing operation, when it's at full production, can house up to 6,000 plants in each freight container. These days she and her husband, Ben Sechler, are growing basil. At full production, they'll harvest 50-70 pounds a week.
"You're just turning everything over and keeping everything producing in a big happy carousel," Moreland says.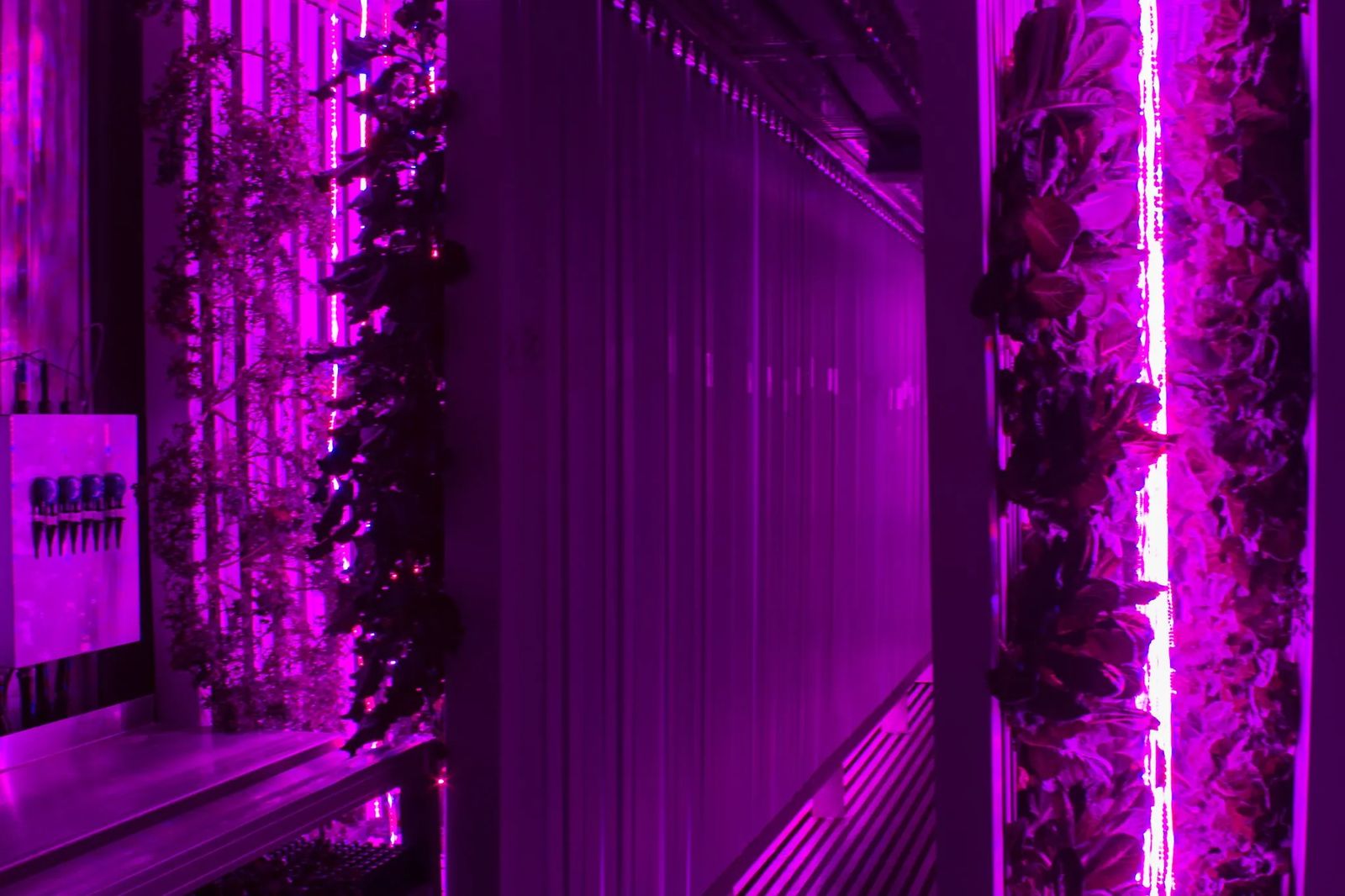 Most basil available at grocery stores is grown in Mexico, and Moreland and Sechler hope to offer a local alternative. They plan to distribute their basil regionally to grocery stores and restaurants through the newly established Yellowstone Valley Food Hub.
The containers where Moreland and Sechler grow are built by a company called Freight Farms. Refrigerated shipping containers are decommissioned when the chilling units go out, and Freight Farms buys them and refurbishes them into state-of-the-art, self-contained vertical growing units. Because the containers are insulated, Moreland and Sechler grow year-round.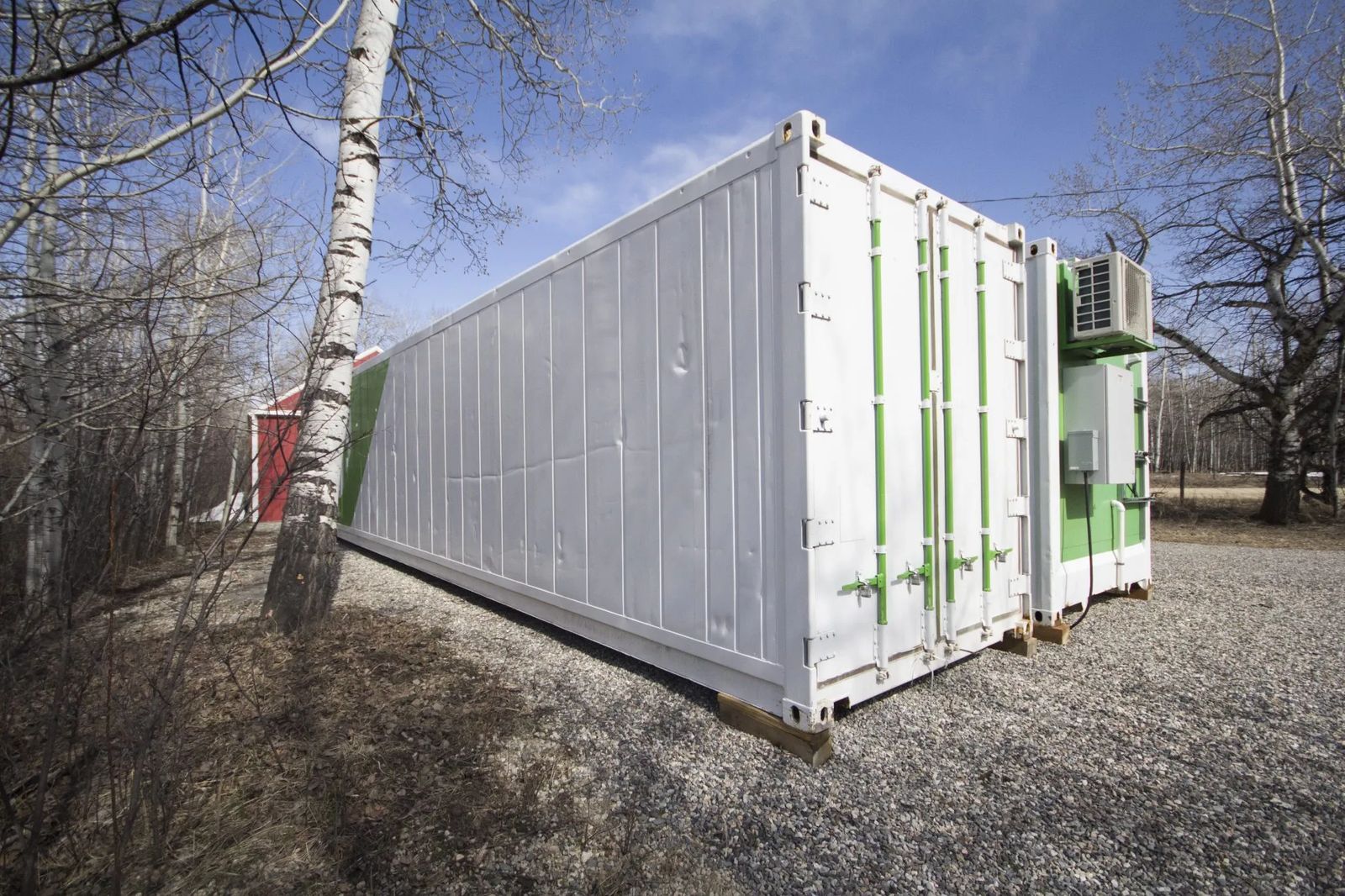 Moreland, a native Montanan, has always been drawn to agriculture, and as a youngster she helped her mother and grandmother tend their gardens. Later, she worked and volunteered for large-scale vegetable farms. She has always planted raised beds with vegetables to feed her family but wanted to make a greater impact in her community by providing locally grown produce. At an elevation of 5,500 feet and a growing season of only 100 days, Luther, Montana, was hardly the place for a traditional commercial farm. Moreland researched other options, finally landing on Freight Farms.
"I thought if you're heating and cooling the whole space of a greenhouse, then why not go vertical," Moreland says.
Moreland left her job at the Stillwater Mine and transitioned to full-time farming. In addition to the vertical farms, Moreland and Sechler raise heritage breed pigs and keep bees. They also have an orchard in the works.
They planted their first seeds in December of 2016, starting with leafy greens, which they sold to nearby restaurants and their hometown grocery store in Absarokee and Moon Lake Market in Red Lodge. They decided to switch to herbs to reach a wider market.
"It's all an experiment at this point," Moreland says. "Neither one of us has grown hydroponically before, and there's been a learning curve."
They recapture their water and use 10 gallons or less per day for the entire freight container. The greatest expense is in the electricity to cool the containers. The LED lights used to grow the plants produce plenty of heat.
"Because it's sealed, you can use best practices," Moreland says. "You don't need herbicides or pesticides."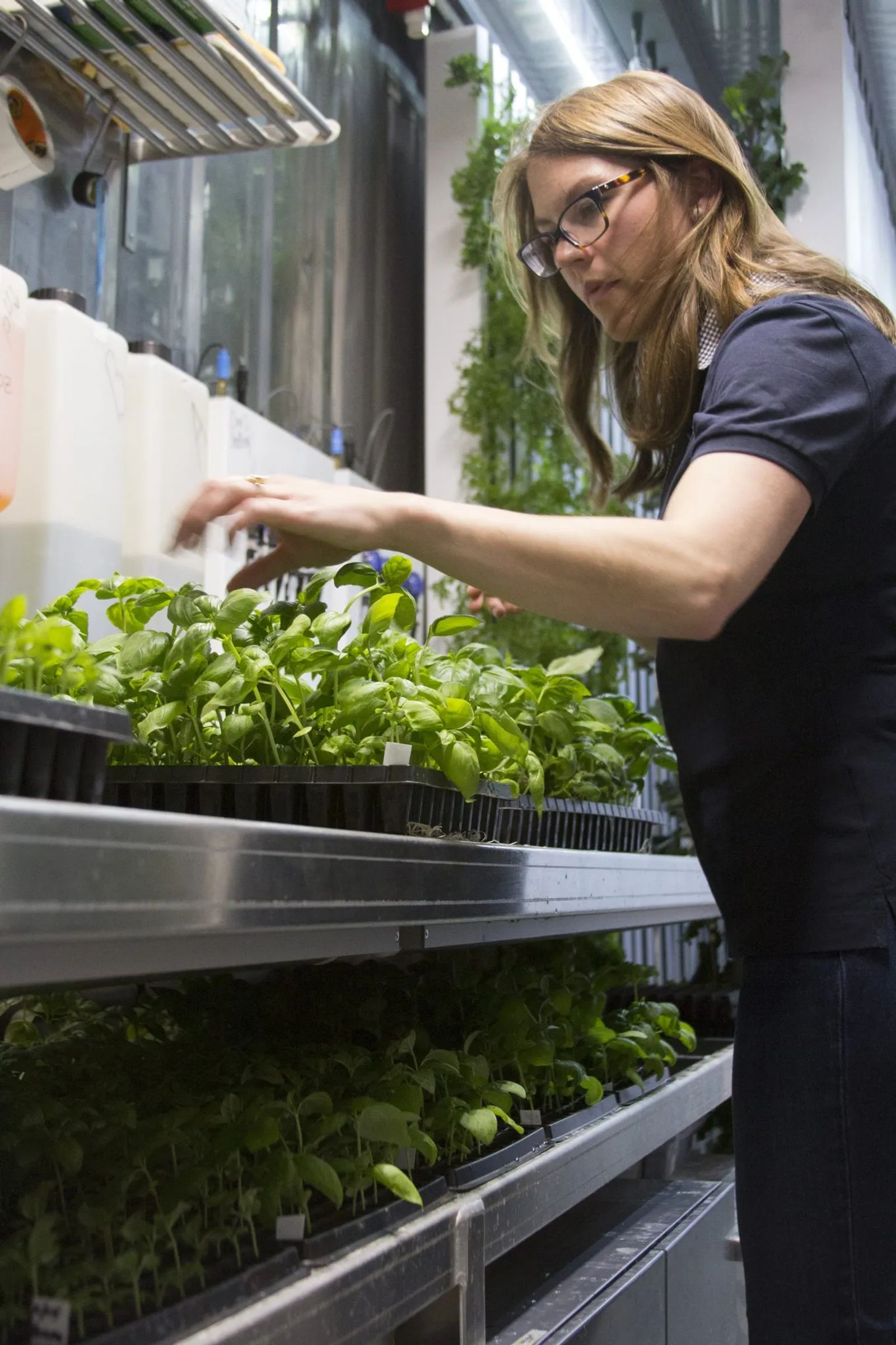 Still, the plants need feeding, and specialized liquid plant food is mixed with the water that flows over the roots. It's much like what you'd give to your houseplants, Moreland says.
"You're seeking to give the plant exactly what they need and nothing else," she says.
The entire environment from humidity and temperature to water flows and lighting is controlled through specialized computer software and a smart-phone app with a live-feed remote camera. At the touch of a finger, Moreland can check her crop and adjust as needed.
Across the valley, some 60 miles away in Billings, Veronnaka Evenson is also taking a high-tech approach to alternative growing with her aquaponic operation called Swanky Roots. She's growing leafy greens in water that's infused with nutrients from fish, which are raised on-site.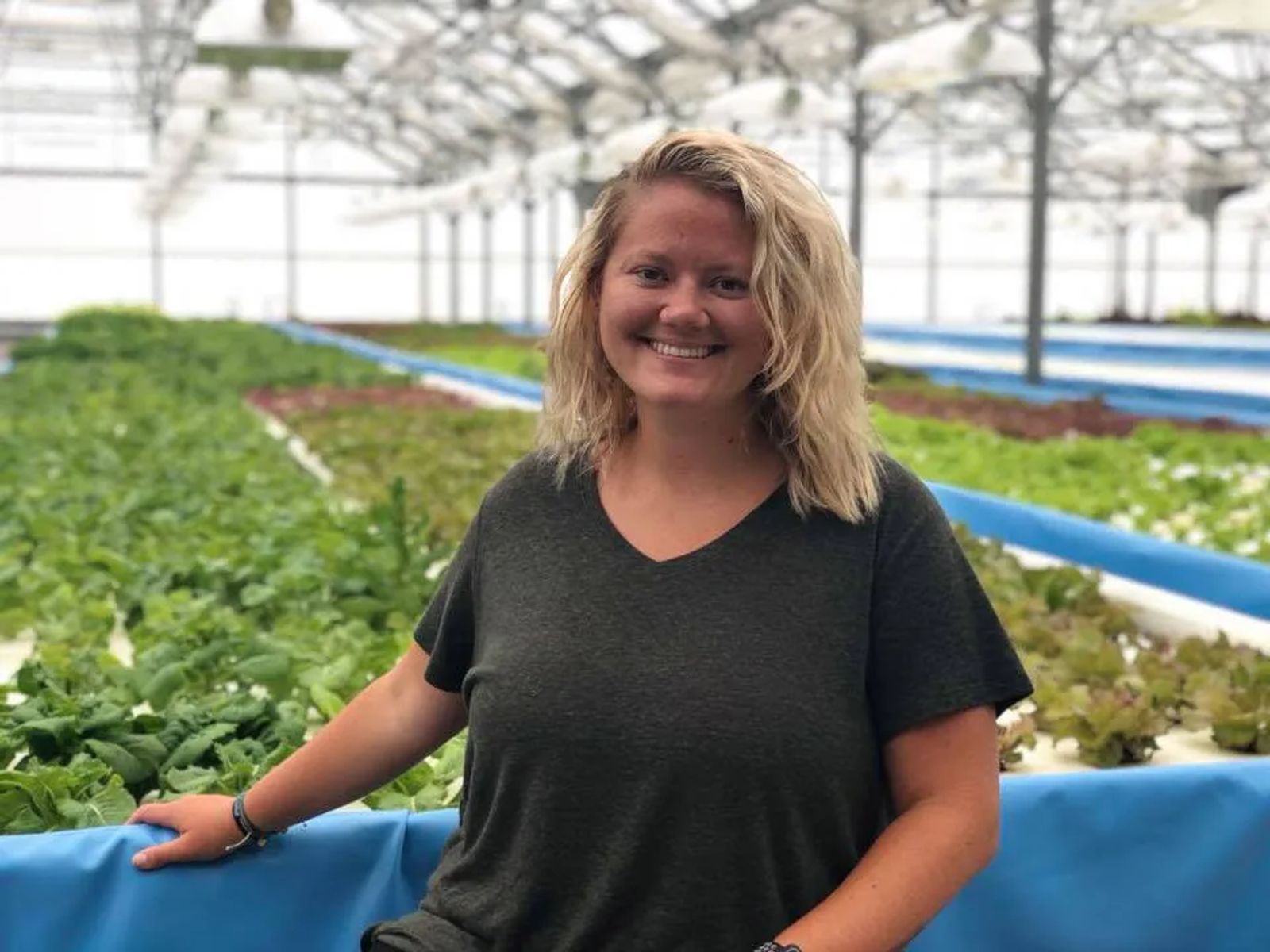 She's just starting out, but when Swanky Roots is in full production Evenson expects to harvest about 1,000 heads of lettuce and other greens every day. They'll likely end up at local grocery stores and restaurants.
Evenson has a plant science and agriculture education degree from Montana State University Bozeman, and always expected to end up a dry-land wheat farmer after graduation. That was until she and her mother, Ronna Klamert, started researching greenhouse operations. Eventually, their searching led them to aquaponics.
"It just really made sense to me," Evenson says. "In college I studied soil science, and with soil you have soil-born pathogens, and it seemed like you're always having to add chemicals and not really getting anywhere. So why not take soil out of the equation?"
The closed system exchanges about 1,200 gallons of nutrient-rich, oxygenated water under a giant conveyor belt of foam blocks, each planted with dozens of leafy greens. It's all gravity fed, Evenson says, and the water eventually ends up back in the giant fish tanks where thousands of bluegill live. The only input in the system is fish food.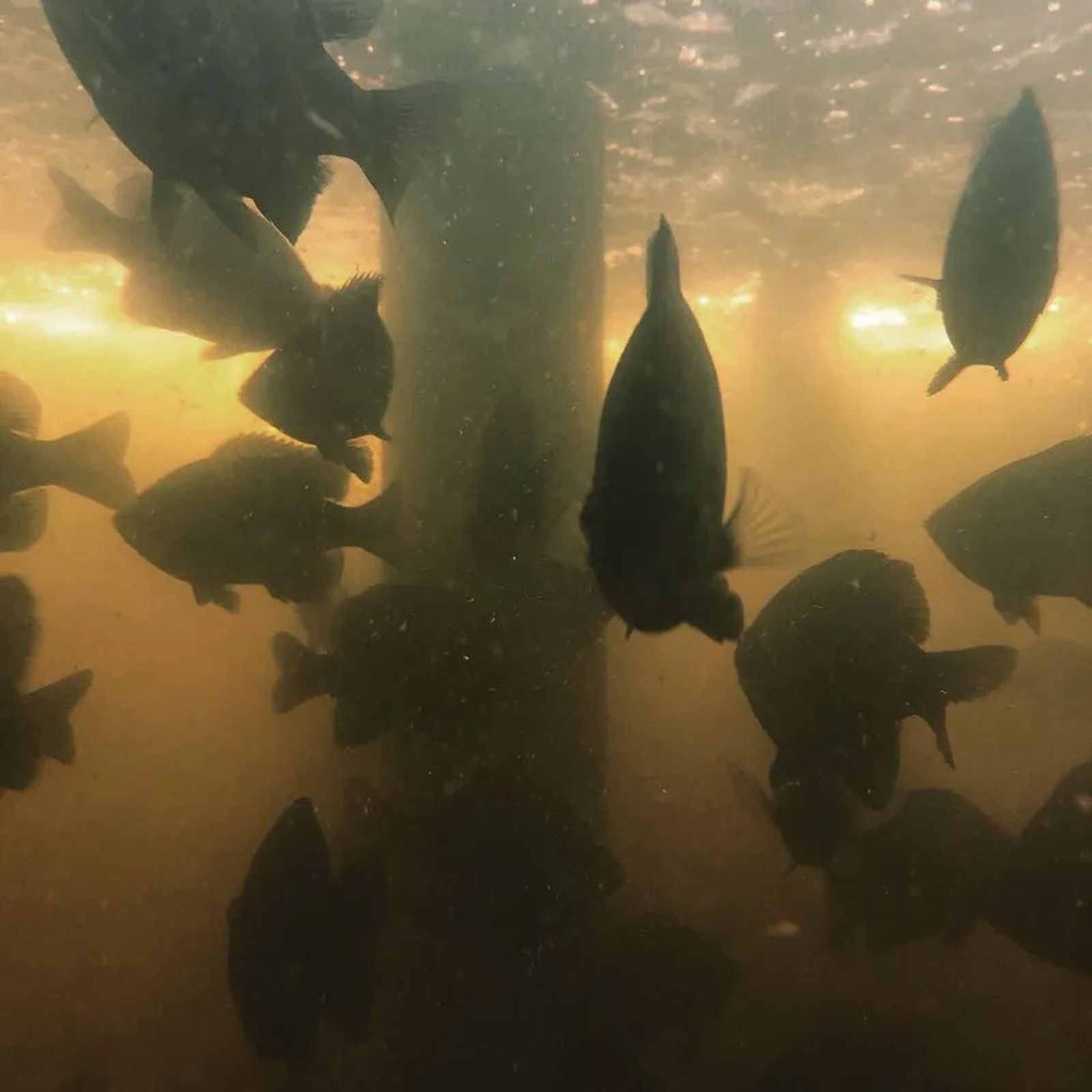 "The fish are more or less a by-product of our system, but we spend most of our time nurturing them," Evenson says.
At full operation, the system will require 10,000 fish, and after about after about nine months, a few thousand fish will have grown to full-size and will be harvested, cleaned and sold as a secondary food source, Evenson says.
Just six months into her operation, Evenson plans to raise leafy greens year-round. She's experimenting with a few other crops including tomatoes and peppers, which are grown in clay pebbles. One of her primary missions is to provide a learning experience for people. She offers tours of her operation twice a week and speaks to various groups and students about her work.
"I feel like we're really blessed here to know where our food comes from, but there are lots of people who still say, 'the grocery store,' when you ask them," Evenson says. "I think it's important to show people that there are lots of alternative ways to grow our food."