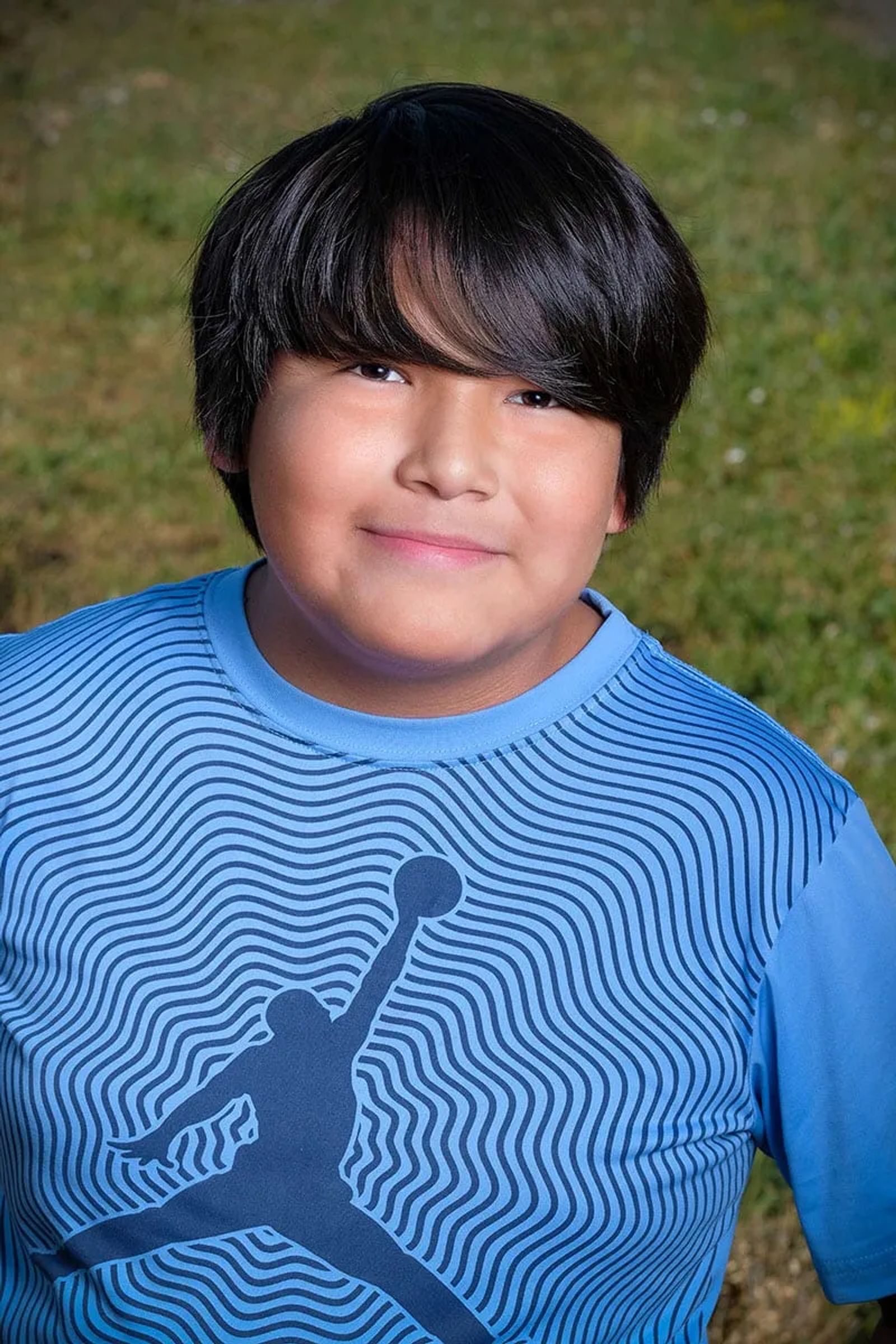 Heart Gallery: Meet Jon
A teen who has been searching far too long for a forever family
Imagine being put in foster care before you even hit kindergarten. Imagine multiple placements over the years, several of which turn out to be group homes. Eight years pass and you're still falling asleep at night wondering if you'll ever find a forever family.
That's 13-year-old Jon's story.
Jon is the kind of kid who smiles with his eyes.
"He's got a really sweet personality," says Stacie Miller, his social worker. "It takes him a while to warm up to people but he's a guy that's specific. He knows exactly what he likes. Video games pique his interest. He'll talk about them all the time. And, wherever he is, he likes to play basketball."
As Miller flips through his case file, she says, "He is a very likable kid who has had a really, really tough history." His mom and dad lost their parental rights because of drug addiction. "Reading through his case history, this kid deserves to have somebody want him. That's how I feel about him," Miller says. "That's my sole purpose. Everyone has that one case where they say, 'This is the one that I am going to make happen.' Jon is that case for me. He doesn't have anyone who writes to him or calls him. He literally has no one."
If you ask Jon what he loves in life, it's pretty simple.
"I like to go to parks that are very, very, climbable," he says. "I love to play basketball. I love to play video games." And when it comes to his game, "I like to do crossovers and make people fall over. I like to shoot, too." His favorite colors are gold and silver, and biscuits and gravy are one of his favorite comfort meals.
Miller describes Jon as a pretty social kid. "He just likes to chit chat. It doesn't have to be for very long. He just likes to catch up with people and have that connection. It makes him feel good."
If you ask this kid what he'd like in a family, it's clear he'd love one that gives him a little leeway to be a teen.
"I would love a family who on Fridays and Saturdays lets me stay up a little late to play video games," he says. "I wouldn't mind being an only child, but I would also like an older brother or sister too. I also want a family to trust me and to be one that is trustworthy."
Miller says Jon has been let down far too many times by the people in his life. "He is going to need someone who really understands what he's been through and when the going gets tough, not to give up on him but help him to work through it."
To learn more about Jon or about the foster-adoption system in general, call Stacie Miller with the Department of Child and Family Services at 406-234-1385. While Jon is in need of an adoptive home, many times the primary goal for children in the system is to have a temporary placement while social workers strive to reunify them with their biological family. Each family wanting to become a licensed foster/adoptive home must undergo 18 hours of training to learn the tools needed to become a successful foster family.
You can also visit The Heart Gallery at Rimrock Mall in Billings to see the faces and stories of some of the area's adoptable kids. Each child is represented with a gallery photo and their short bio so you can read more about that child and contact a social worker if you'd like to learn more about fostering or adopting.