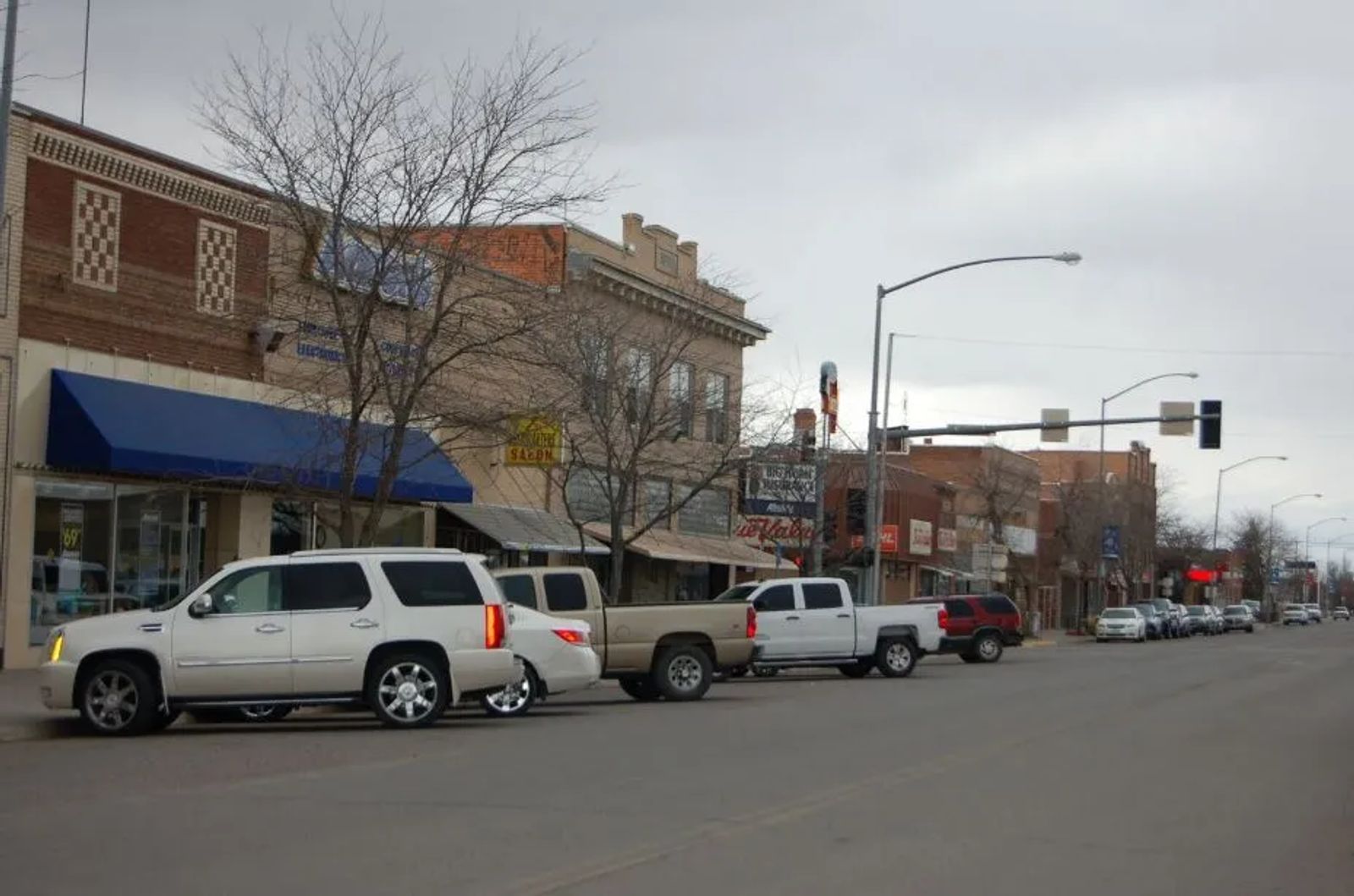 Hitting the Streets of Hardin
A little town big on diversity
An ocean of grass separates Hardin from Billings. Forty-five miles of vast rolling prairie, punctuated by an occasional salt-crusted waterhole, gives the traveler time to downshift into a different culture and lifestyle.
Hardin is a place where piped music is played on the main street and a small theater offers up the latest blockbuster movies. It's a place where locals like Hardin native Everett Bullis, 93, pedals his bike a mile every day to join his friends at the Lariat Café for coffee.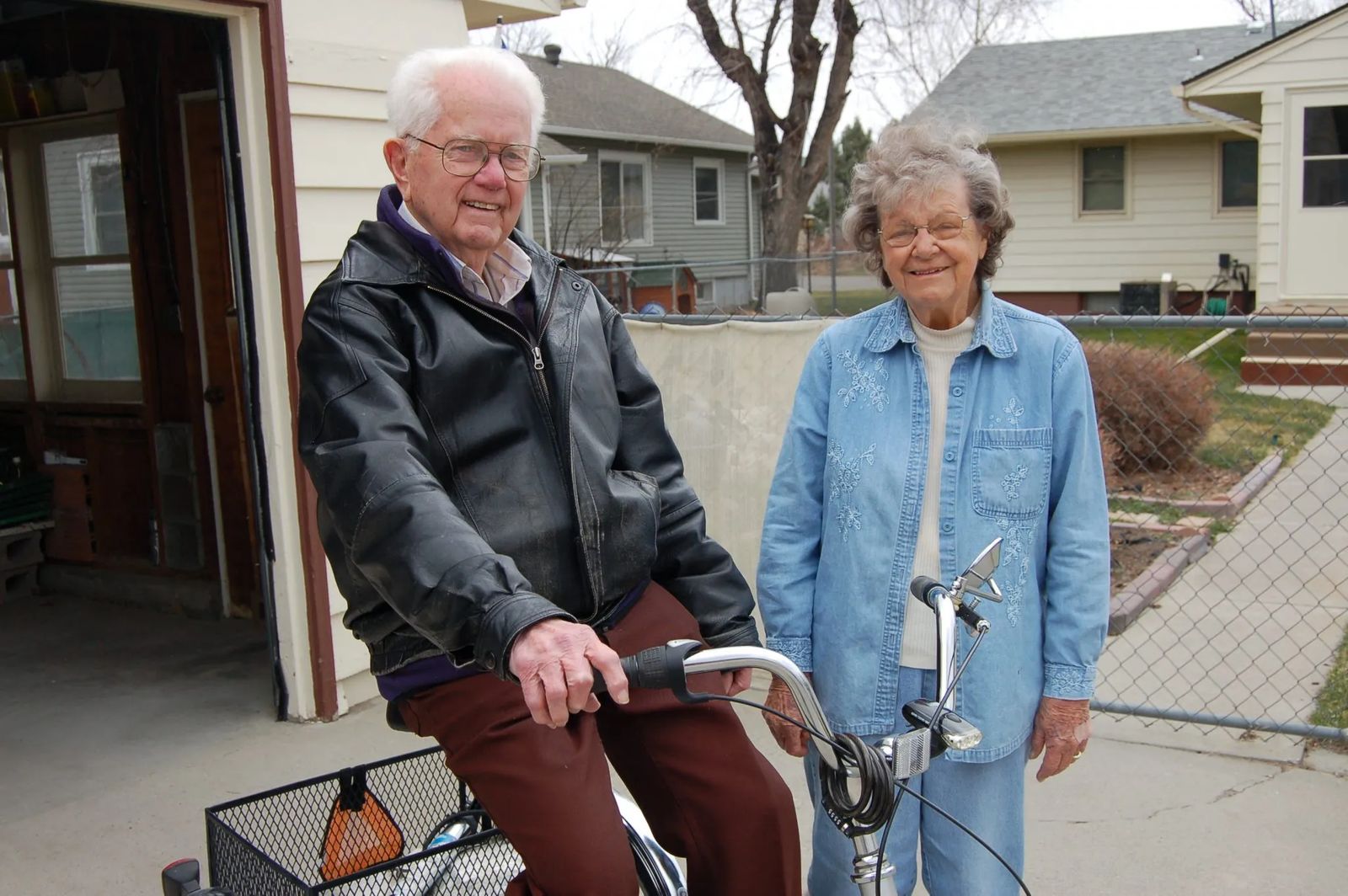 Hardin is also a town marked by variety. The wide open spaces to the west drop into the Bighorn River as it passes by town. It's a place where cattle graze and where cash crops of barley, winter wheat and sugar beets sprout. Some see Hardin as the middle of nowhere. Others consider it an easy-access hub to a wide array of recreational, scenic and historic opportunities.
"It's got so much to offer," says Gayle Lammers, the fifth generation to own and operate Lammers Trading Post since 1916. "We're out here on the prairie, but 30 miles away we have world class fishing (Bighorn River), we've got the 'Grand Canyon' of Montana (Bighorn Canyon National Recreation Area), and when Crow Fair comes around, we're just a few miles from the tepee capital of the world."
Likewise, local activities — such as Hardin's Little Bighorn Days, which dovetails with the Real Bird Family's Battle of the Little Bighorn Reenactment on June 24-26 of this year — draw locals and tourists alike.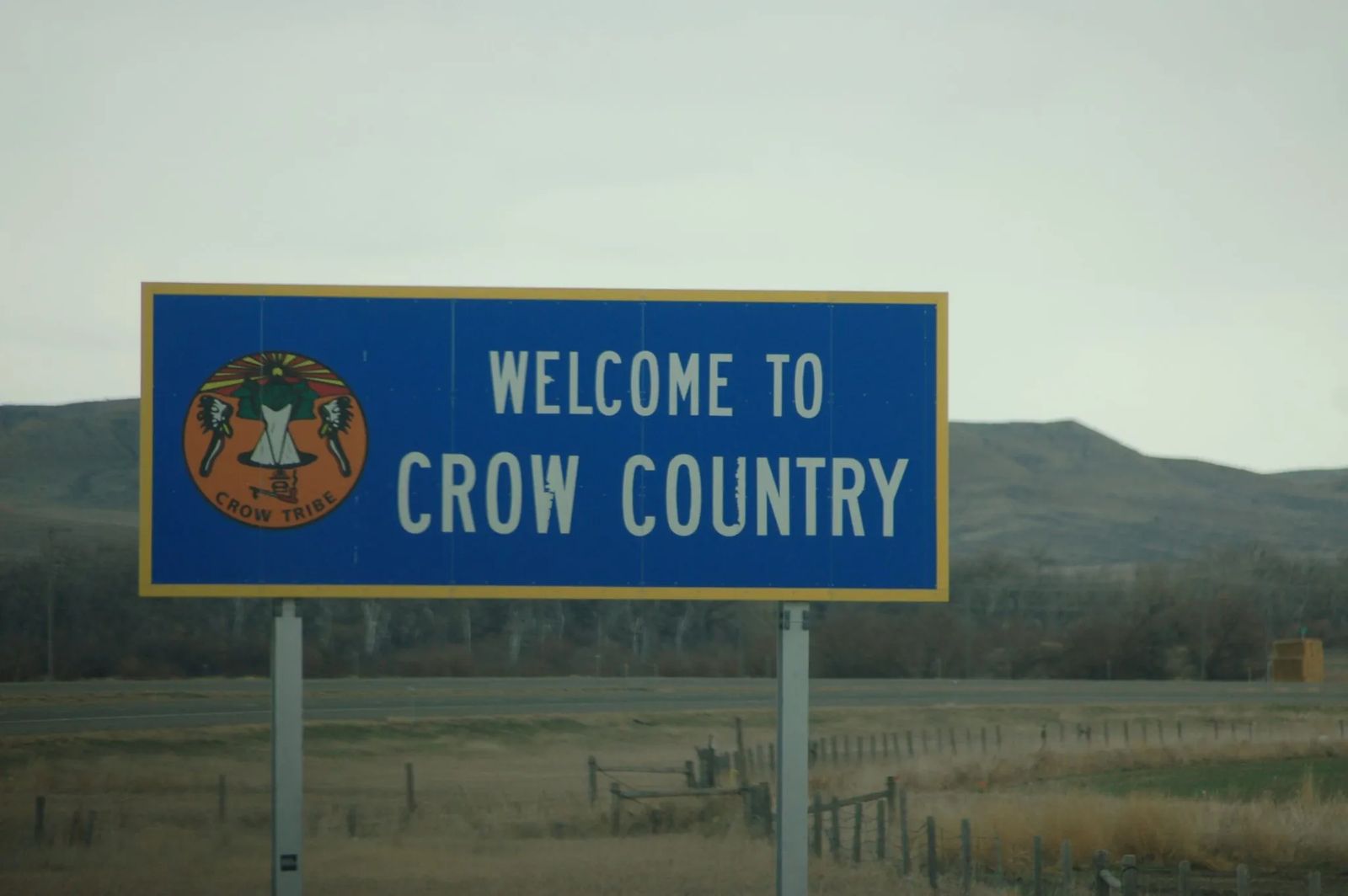 But what sets Hardin apart from other Montana small towns? At least some Hardin residents point to the town's unique demographics. The expansive Crow Reservation that borders Hardin to the south and the Northern Cheyenne Reservation just to the east of the Crow Reservation, shape local culture in a way that out-of-towners may find difficult to grasp.
Crow tribal members are represented in local government – among them County Commissioners George Real Bird III, Sidney Fitzpatrick and County Attorney Jay Harris – and play a major role in the local economy. Lammers says his business depends on the tribes. He also employs tribal members and considers them friends.
"Just being able to have that diversity in a place where there's not much diversity…it's made me a better person and shown me that things are not just one way," he says.
For most locals, the mix of cultures seems a natural, just normal life in Hardin.
"We have our spitting matches, but this town is remarkably tolerant," says Ed Auker, Disaster and Emergency Services Coordinator for Big Horn County. "I think we're more tolerant because of where we are – we're a little more open minded."
While Native Americans make up nearly half of Hardin's 3,500 residents, the town is also home to longtime Hispanic and Asian families. Of the latter two cultures, many were drawn to the area for work on the railroad or in the beet fields.
Bernice Koyama Cook, owner of Sister's Artwear on Center Avenue, is of Japanese heritage. Her father, Tom Koyama, was born in Sheridan, Wyoming but was sent to an Arizona internment camp during World War II. He and a crew of fellow Japanese Americans were released from the camp to work in Holly Sugar's beet fields outside Hardin.
Cook chuckles when she talks about the connection between Asians and Native Americans, referring to the ancient people who crossed the Bering Strait into North America.
"People have mentioned that I could pass for a native," she says.
At one time, there was a good-sized Japanese community in Hardin, Cook adds, though little by little, most have left. More recently, she's noticed some Filipinos in town. There's also a Korean and Mexican presence, notes Diana Scheidt, director of the Big Horn County Historical Museum.
"It's the people, the diversity, that makes this community," Scheidt agrees.
The new museum, built in 2012, is a landmark in Hardin. The impressive facility features displays of Fort Custer, Will James and the Plains Indians, among others, and stands as testament to local support for the area's history.
Hardin was named after cattleman Samuel H. Hardin, who came to the territory from Texas.
Despite being the youngest town in Big Horn County — it was founded in 1907 after the government opened part of the Crow Reservation to homesteading — it is also the largest and serves as the county seat.
The area's history is closely linked to its agricultural heritage. Holly Sugar, founded on the local sugar beet industry, boasts a long-time presence. Decades ago, the company even built housing for its field workers — structures that were later used to hold German prisoners of war during World War II.
The expansive Campbell Farming Corporation made a name for itself as one of the largest wheat operations in the world. It was created by Thomas Campbell in 1918, when the government opened up thousands of acres of reservation land for leasing.
As for the town itself, Hardin's broad Center Avenue — though it boasts only one stoplight — suggests the town's forefathers may have envisioned a larger community than eventually materialized.
Bullis, who has spent almost all of his 93 years in Hardin, offers a clue.
Roughly a century ago, he says, the government considered building a dam in the area. Even before a shovel had been turned, Hardin was promoted as "the best town by a dam site," he says, chuckling. "The town started to boom just in anticipation of building a dam."
Ironically, it took almost 50 years for the dam – Yellowtail Dam – to get built. The 525-foot-high dam, which creates a 71-mile-long reservoir, was completed in 1965.
Bullis, a longtime Hardin mortician — whose father was Hardin's first licensed undertaker and whose son Terry has taken over Bullis Mortuary — offers a unique perspective of his hometown.
He remembers a time when the streets were unpaved and the sidewalks were made of boards. The population was roughly half what it is now, he adds.
As a boy, he and his friends walked the road toward Billings, gathering cast-off tires.
"We took them to the (movie) theater where they cut them in half and cut them in half again and used them in the boiler for heat," he says. "We traded them for tickets to the movie."
But Hardin has more than history. With a median age barely more than 33 years, a new generation will take the town into the future.
Lammers and his wife Carla represent some of those millennials. Gayle left Hardin for a year and returned to run the family business. Carla, who studied fashion design at college in Seattle where she graduated head of her class, also left town with no intentions of coming back. Then she returned one Christmas, opened a small sewing alterations shop in an empty storefront and the rest is history. Her boutique, Sew Queen Designs, not only offers colorful, one-of-a-kind clothing items and seamstress services, but painting classes and even princess birthday parties.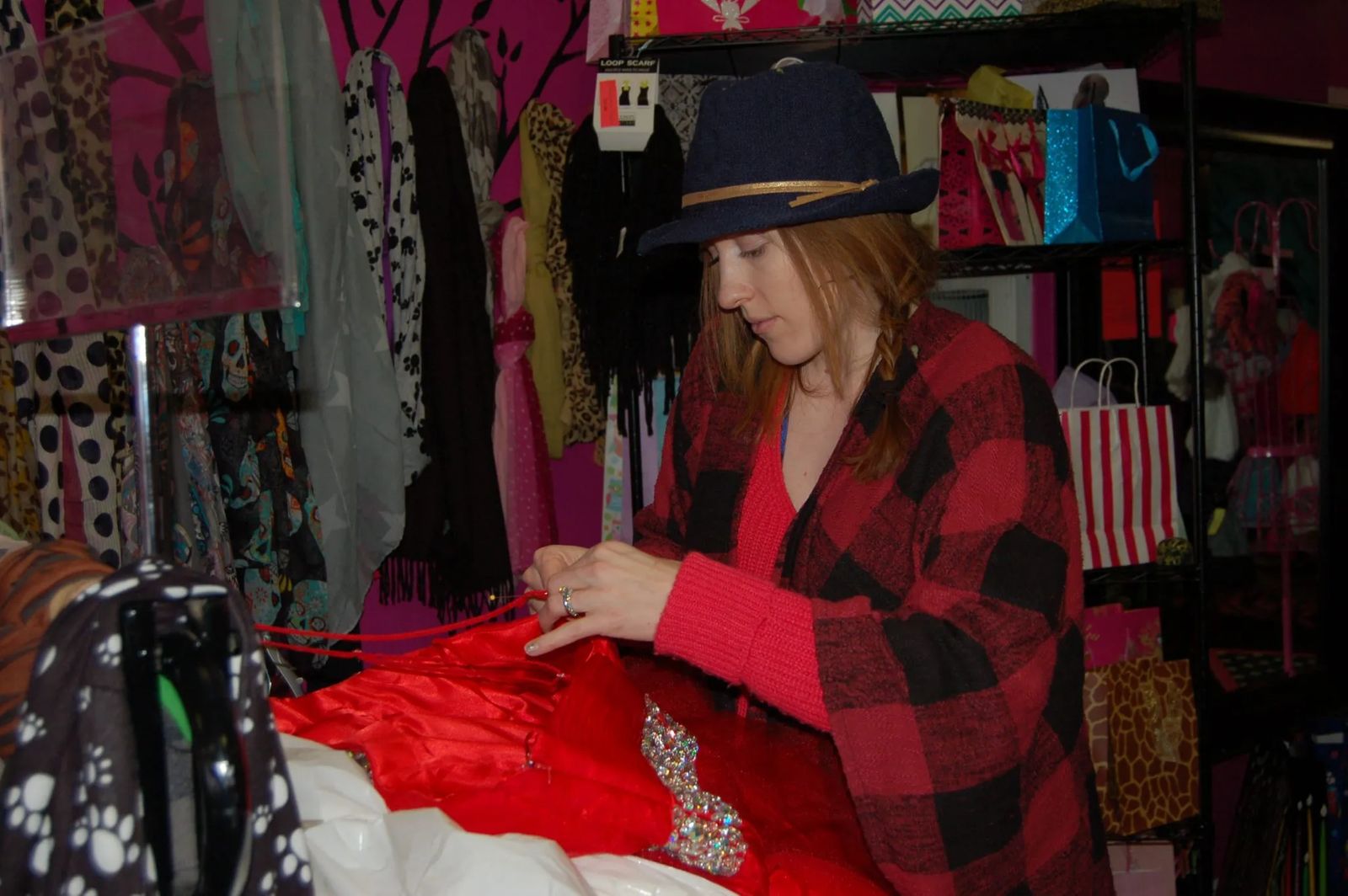 "I felt there was a need," Carla says, as she frantically customized prom dresses for the upcoming high school prom. "We're the only shop like this in town."
Besides running Hardin businesses, the two are getting involved in the community.
"Local organizations are starting to hand the torch over," Gayle says.
Hardin is far from a boom town, but it continues to grow. Realtor Rick Seder (Carla's dad) says the steady market keeps him busy. There's definitely a shortage of homes, he says, especially for rentals.
Future growth could depend, in part, on the town's Two Rivers Regional Detention Facility. Built in 2008 for nearly $20 million, a number of boondoggles left the 464-bed jail empty until August 2014.
Since then, the facility has held up to 250 out-of-state prisoners and employed a staff of 54. At its peak, the annual payroll topped $2 million, with a trickle-down effect of more than $15 million, reports Warden Ken Keller. But the numbers have dropped since that high. In January, the facility housed only four inmates. As of late March, it was back up to 36.
"My goal is, we're going to make this work," Keller says. "We're hoping to get that turned back around."
No doubt, the jail's success would come as good news to locals, who value their hometown, their neighbors and their shared history.
As Bullis puts it, Hardin is special.
"As much as I've seen the world, this place to the east of the Rockies is the best place to live," he says. "It's just a good community. A real good community."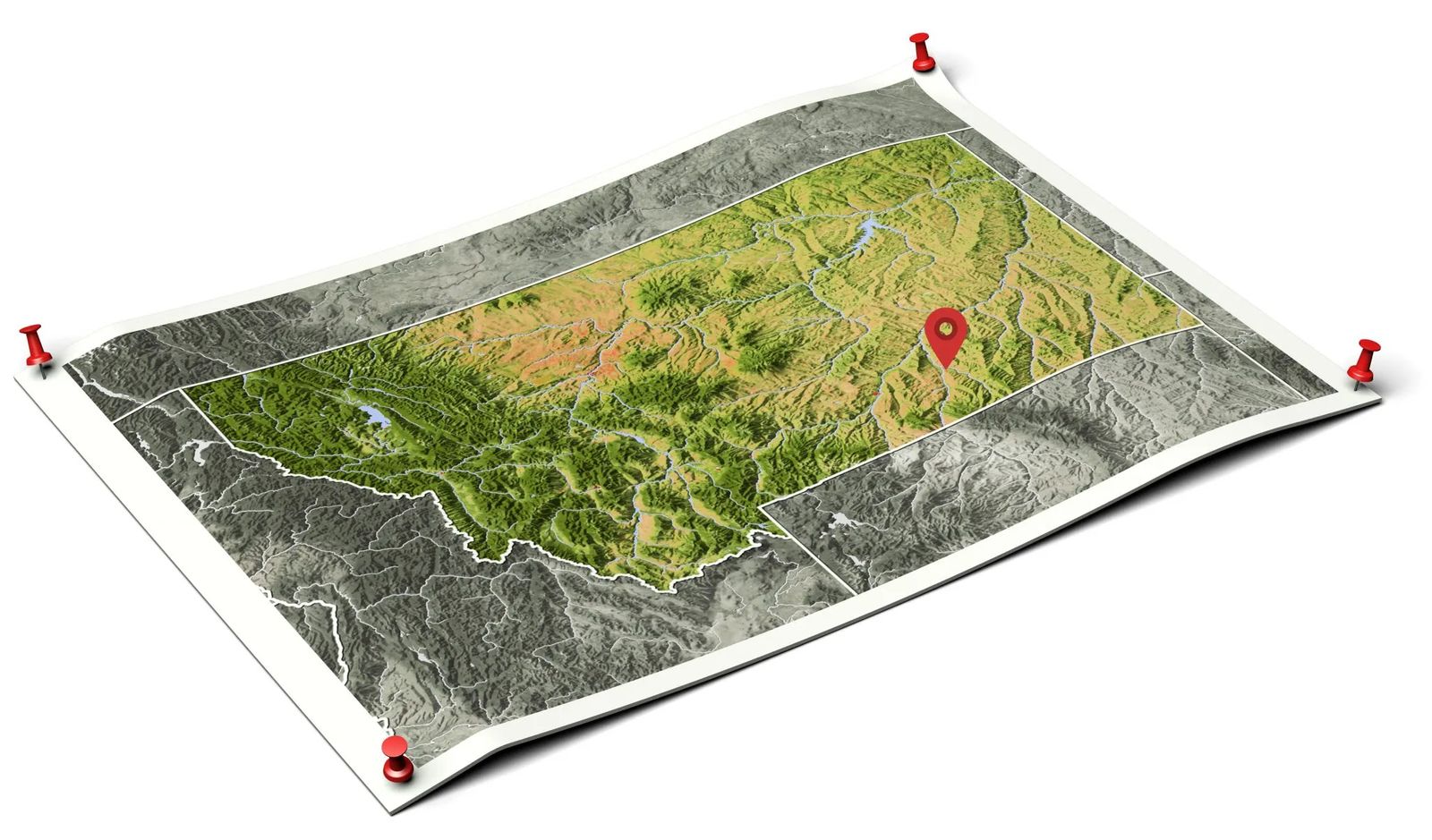 Did you know?
A Snapshot of Hardin History 
Hardin is considered the midpoint between Minneapolis and Seattle
Hardin's motto is "the city with a reason…?" The phrase originated in the early 1900s when a brochure promoting the city defined that "reason" as its potential for growth, likely based on the anticipated construction of a dam in the area.
Three women mayors – Miriam Ransier in 1940, Leona Hodgson in 1976 and Kim Hammond in 2010 – have presided over Hardin's city council.
The Little Bighorn Battlefield National Monument is located 15 miles southeast of Hardin and Big Horn Canyon National Recreation Area is only 45 miles to the southwest.
Hardin's notable residents include Kroy Biermann, who plays defensive end in the National Football League (Atlanta Falcons), and Kendall Cross, Olympic Gold Medalist in Freestyle Wrestling.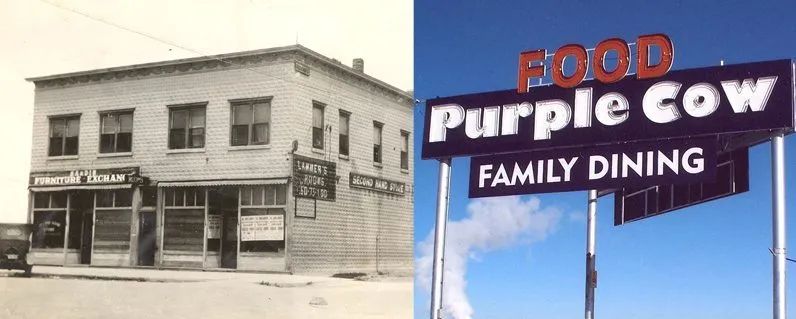 A Closer Look at Two Hometown Favorites
Lammers Trading Post & the Purple Cow
Who could forget the Purple Cow? Just about anyone who's passed through Hardin on a regular basis remembers the iconic restaurant near the I-90 exit. In fact, the original Purple Cow Pancake House was located in town on the corner of Third and Lewis Streets. Started in the late 1960s by teacher Dorothy Morissette, the café's unusual name was the inspiration of her first grade class. The students named it after the "purple cow" nursery rhyme.
Morissette moved the business, known for its down-home food, to the interstate in 1971.Though she sold it in 1987, the Purple Cow was still known for pancakes, burgers and homemade ice cream until January 2011, when it sold again. The present owners reopened it as The Golden Bridge, a Chinese restaurant.
Long before the Purple Cow, however, Lammers Trading Post opened in 1916 at 403 N. Center Avenue in Hardin — the same location it can be found today. At one time or another, the original, two-story wood frame building housed a cobbler's shop, mortuary, theater, school and even a courthouse.
When Benjamin "B.J." Lammers (great-great grandfather to Gayle, who currently runs the trading post) started the business, the "mercantile" specialized in pot-belly stoves, furniture and furs, which were shipped to furriers in Chicago and New York. The store's inventory quickly expanded to include everything from wash boards to tepees, wagon parts to clothes and dishes.
When the main store burned down in the mid-1950s, the Lammers kept the business alive in an attached building at the back. Today, shoppers are greeted by a rack of well-worn saddles, a selection of colorful beads and a wall of rifles – just to mention a small fraction of what can be purchased at the trading post – in a new, steel-sided structure built in 1999.
"I ship stuff overseas," says Gayle. "A lot to Germany. They have their own pow wows."
Besides western regalia, Gayle has been selling quite a few colorful wake boards lately. The boards are essentially small "surf" boards used to ride the wake behind big boats on Bighorn Lake Reservoir, he says.
The historic Lammers Trading Post also doubles as a pawn shop -- or, as Gayle describes it, more of a storage facility. "We hold everything for a year," he explains. "Ninety percent comes from the tribe. When the powwow comes up the next year, you come and get your stuff. It's cheaper than storage."