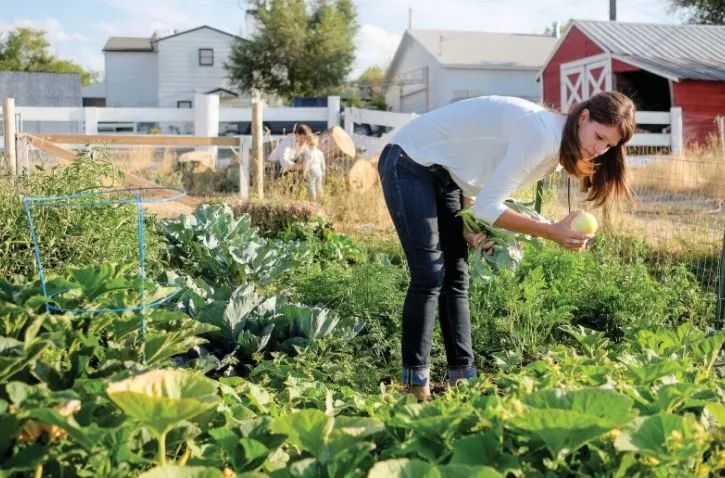 Home Grown Goodness
Yellowstone Valley Food Hub helps keep local food local

As you walk through farmer's markets across the state, locally-sourced produce and meats are showcased with bounty, adorning tables, and filling up baskets and bushels. It's a vibrant display in shades of rich ambers, vibrant greens, bright yellows, deep reds and soft browns. The goods are downright inviting to purchase, take home and cook immediately for a harvest-filled meal.
There is far more, however, to this local abundance than what meets the eye at your local farmer's market. The growers and producers behind these goods have viable and productive food sources, many times, practically in your backyard.
That's why a new venture known as the Yellowstone Valley Food Hub is working to make locally grown agriculture more within the public's reach in the Billings and surrounding areas. Initiated through the Community Food Campaign, the Food Hub is one of the Yellowstone Valley Citizens Council's active campaigns. The mission is to foster the culture of local food in the community by raising awareness about the important role it plays. The hope is that the Food Hub Cooperative will help consumers gain more knowledge about where their food comes from, plus help local farmers and ranchers to keep their sales local. The Food Hub will be a physical destination designed to help producers manage, store, distribute, process and market their goods — a one-stop shop for locally-sourced food.
"We want to make locally grown products more accessible to consumers and raise awareness about the benefits of eating locally grown foods for our health, our climate, and our communities," says Cori Hart, Chair of the YVCC Community Food Campaign.
Emily and Bart Hannaman of the Blind Dog Ranch are a pair of producers who are more than interested in the opportunity of a food hub cooperative. Both Emily and her husband hope the Hub will provide a way for their ranch to be a little more profitable with the chicken, pork, eggs, and beef products the ranch produces. "We currently drive over an hour and a half to process our chickens, which costs us more than $6 a chicken, not including permit fees, feed and the cost of running our business," Emily shares. She says having a local facility to help manage, process and share in some of the costs of doing business is attractive. "We would be able to make our products much more readily available and broaden our base," adds Emily.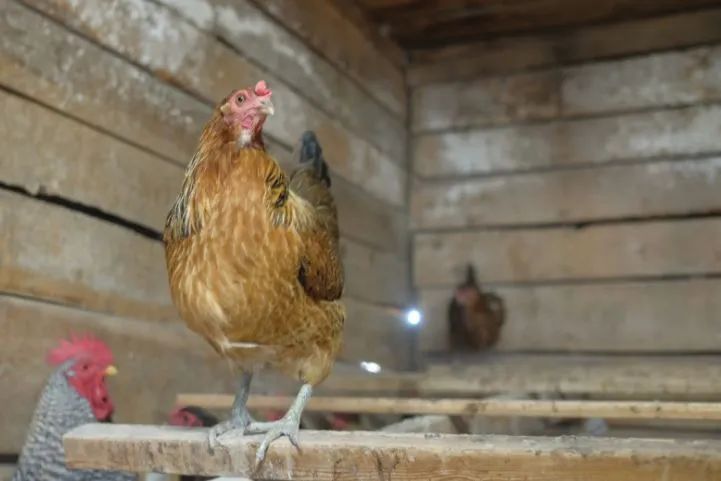 Kate Rosetto operates a small, organic mixed vegetable farm in Billings' Heights called Kate's Garden. Each growing season, she takes orders for her Community Supported Agriculture program to help bring local fresh produce right to the kitchens of those in her community. It's safe to say, she's also an avid supporter of the Food Hub concept.
"My hope for the Food Hub would be that it becomes an intrinsic part of the community and that those involved have a strong interest in the Hub, as every dollar they invest is truly going back to support the local community," Kate says. She adds that a co-op of growers and producers would not only help provide the freshest produce, meat, and dairy to Billings and the 100-mile radius around it, it would strengthen the role of small growers like herself who are in business simply because they have a love of the land. She adds, "It will help keep them going, and build a healthier and stronger community."
Thanks to other successful grower cooperatives, the Food Hub has a few different models to use for inspiration. The Western Montana Growers Cooperative, for instance, is a coalition of like-minded producers from all over western Montana. It's been a thriving operation for more than a decade.
In 2016, the YVCC and Northern Plains Resource Council sponsored a feasibility study to see if the concept of a food hub would work. The results were promising.
"We definitely have enough interest from at least twenty producers of beef, pork, chicken, lamb, and vegetables," Cori says. "We also have growing support from local restaurants wanting to purchase locally sourced foods, such as The Field House and Lilac. Even Lucky's Market, Sysco and Montana State University-Billings are interested in coming along with our mission and goals."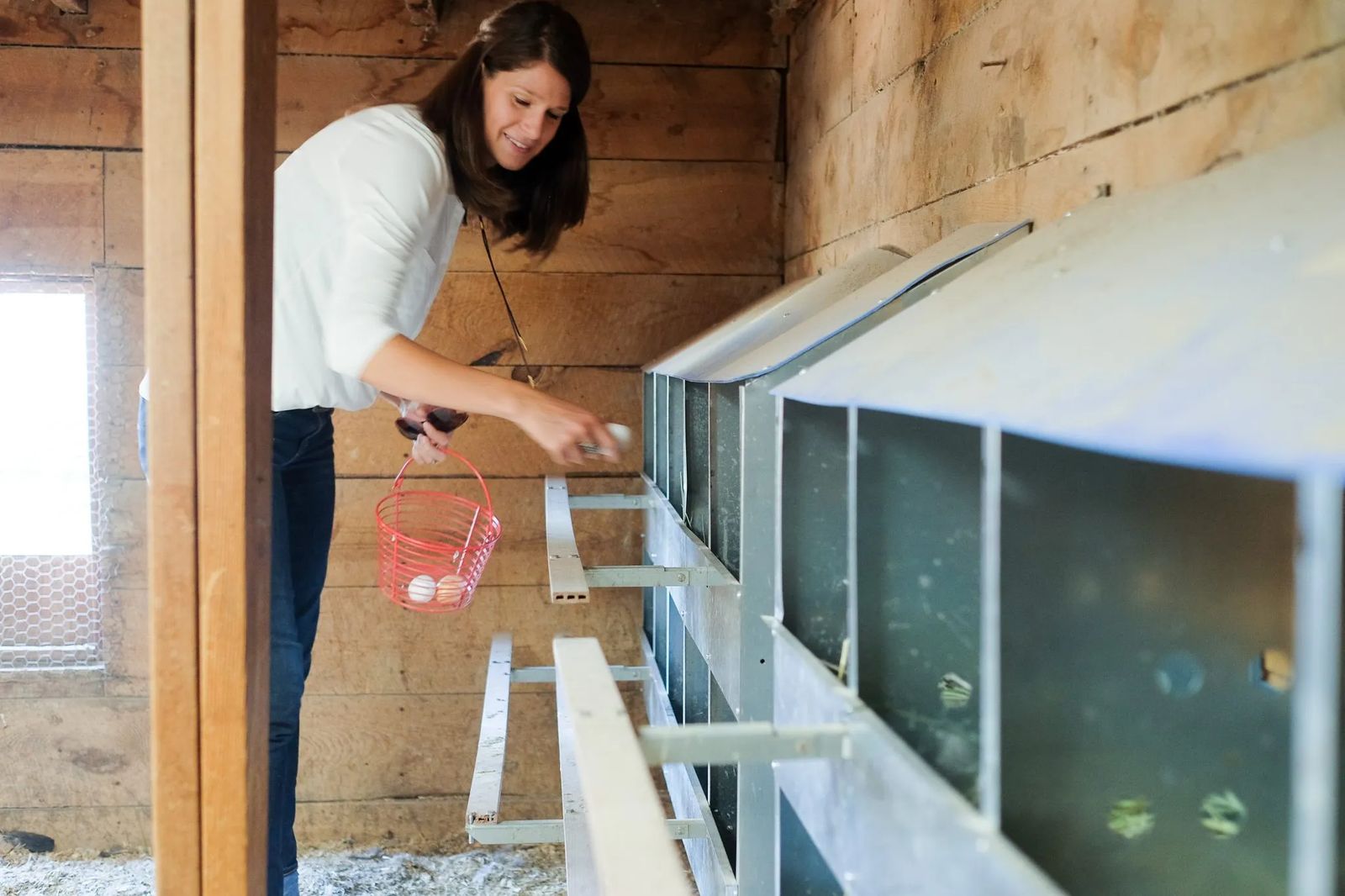 Without a distribution site for local produce and meat, restauranteurs might face a challenge in housing a large amount of bulk surplus. "The Food Hub coop would be an outlet to manage every aspect — from storing the goods, distributing on a regular schedule, and ensuring supply and demand needs are being met to all clients," Cori says.
While the project is still in its infancy, the Food Hub identified the perfect rental space for a distribution site. Business partnerships are ready to come on board and the YVCC was awarded a $17,500 matching grant to help move forward with a full-scale business plan for this cooperative project. Right now, the council is trying to secure those matching funds for a grand total of $35,000 to use toward planning startup costs. The business plan will be a road map of sorts, spelling out the hub's five-year vision along with their goals so that the group can one day apply for larger infrastructure grants. It's the YVCC's mission to have a facility ready for storage and distribution within two years.
When it comes to managing and operating a venture like this, producers who share in the mission will be at the helm. "Quality control and standards will be of our highest expectations," says Emily, who also serves as the Vice Chair of the YVCC.  "While we care about local products, we also care about the mission, vision, value and what defines this co-op for its success." She adds, "We do want to guarantee we are working with credible sources, raising good crops and maintaining healthy lands and handling practices."
Even though several small growers have played an integral role in helping to get the idea of the Food Hub off the ground, those behind the plan say this is a project for the collective whole in the agricultural industry.  "While we have been working with some smaller and diverse producers who are extremely committed to this project, we are also working with several larger producers and want to continue to be inclusive and welcoming of their support and participation," Cori says. "With their continued involvement, the cooperative could reach out to more outlets and bigger markets like hospitals, universities and school systems to meet demand needs.  Small or large, we are all stewards in agriculture and we want the opportunities to thrive for everyone," she adds.
For now, the project remains an idea plotted on paper, supported by a growing number of producers and backed in part by a grant to help support the men and women that devote their lives to growing the best under the Big Sky. Until that day when the Food Hub is able to open its doors to the public, Cori will keep working hard to make it happen. "I'm passionate about connecting local producers to buyers, and educating about the bigger benefits of using locally sourced food," Cori says. "It's important for me to know where my food comes from for myself and my family." As one of the guiding principles of a new Food Hub, it's a philosophy Cori hopes the community embraces as well.
THE YELLOWSTONE VALLEY FOOD HUB aims to revitalize our regional agricultural system, which once met 70% of Montana's food needs.
 TO LEARN MORE about the Yellowstone Valley Food Hub, visit yvfoodhub.org
YELLOWSTONE VALLEY SMALL PLATES, BIG TASTES
A Benefit for the Food Hub Cooperative
Join the YVCC's Community Food Campaign as they celebrate foods from all over the Yellowstone Valley, featuring local producers and chefs. The "Yellowstone Valley Small Plates, Big Tastes" dinner takes place on October 8th at DanWalt Gardens in Billings as a benefit for the Yellowstone Valley Food Hub. Cocktails begin at 4:30 pm with dinner served at 5:30 pm. For more information or to reserve your seat, contact Maggie Zaback at maggie@northernplains.org or by phone at 406-248-1154.