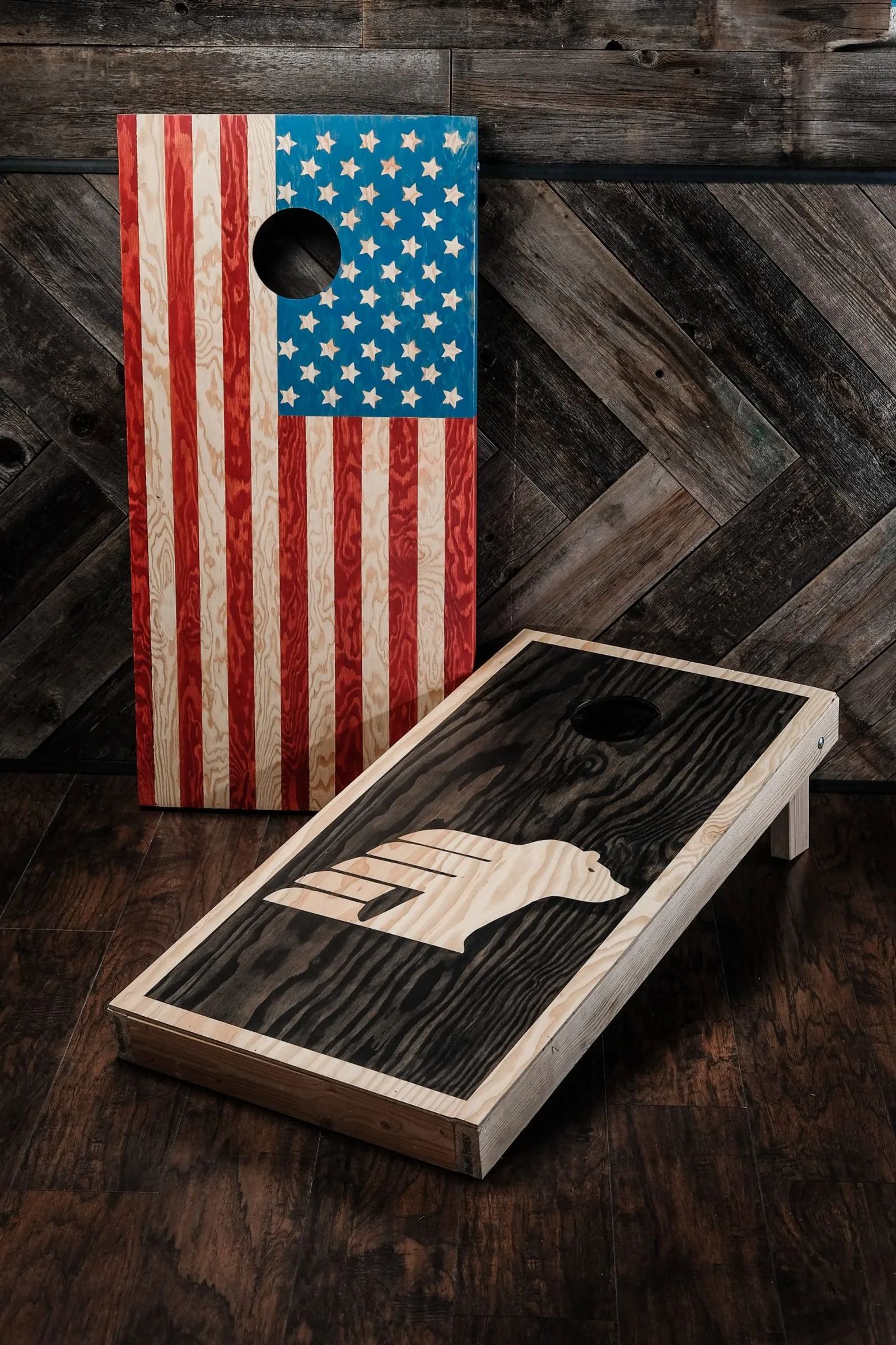 Home Grown Holiday
Creative and one-of-a-kind Made in the Valley gifts

SHARE YOUR COMPETITIVE SIDE
Let your pride for your country or your spirit for the home team shine next time you hit the yard for a friendly family game of corn hole. Twin Mountain Creative is the handiwork of twin brothers, Shane and Travis McCullough. In addition to their hand-crafted corn hole boards, the duo specializes in farmhouse furniture, Montana décor, wreaths and so much more.  A pair of corn hole boards start at $150 and vary in price based on the detail of the design. Visit them on Facebook by searching Twin Mountain Creative.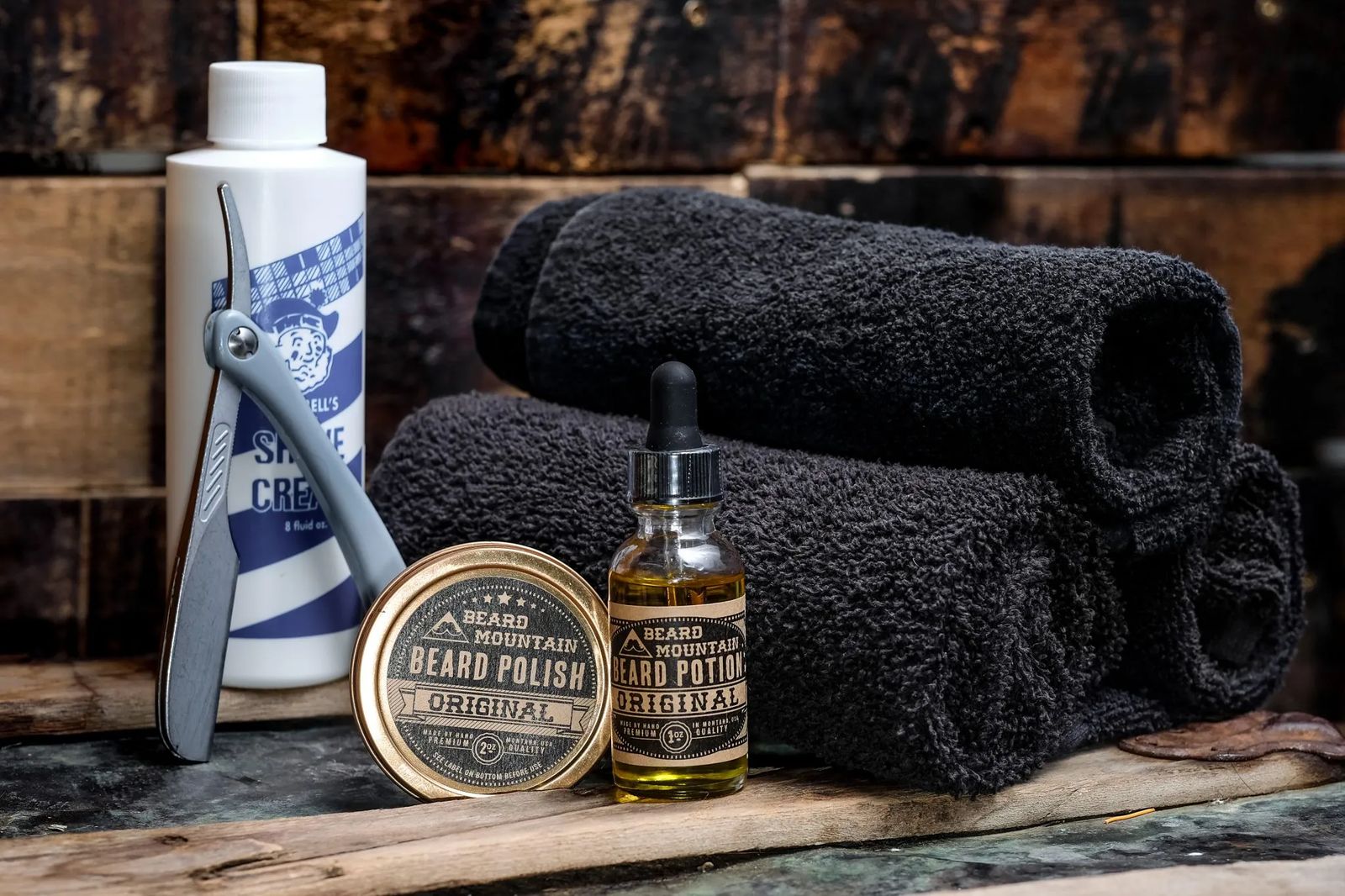 WELL GROOMED MAN
Give the man in your life a little pampering this holiday. Start with a Hot Towel Shave from Rebels and Razors Barber Club in the heart of downtown Billings. This three-towel shave mixes hot towels in between a pre-shave oil treatment and lather, a close razor shave and after-shave lotion with soft, buttery results. Call it a "facial" for dudes. $20 at Rebels & Razors, 118 N. Broadway in Billings. For those men who love to rock a little facial hair, try the delightful and homegrown products sold at the shop by Beard Mountain. The company's Beard Potion, Beard Polish and Mustache Tranquilizer puts whiskers at ease and promotes naturally fuller facial hair with its therapeutic-grade essential oils and softening ingredients like shea butter. Prices range from $15 to $30 at beardmountain.com.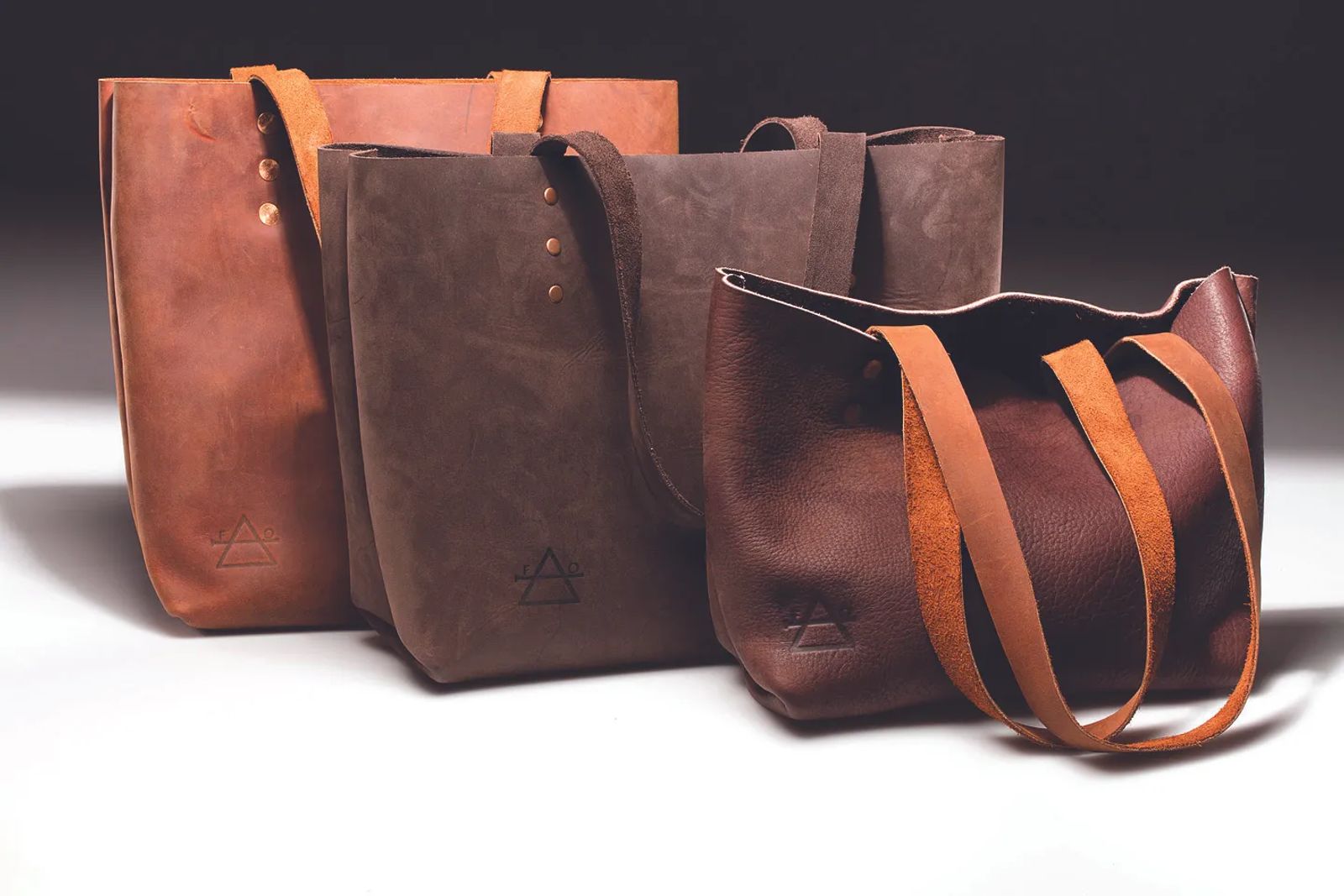 LUSH LEATHER
These individually designed, hand cut, hand stitched works of leather come thanks to the skilled hands of Andrea Estomo of Fort Omotse Creations. While her company started in 2015 after she and her husband began crafting handmade copper and leather chairs, her business branched out last summer to include leather purses, wine racks, and valets. All leather is sourced in Billings and because of all the hand-crafted details, Andrea says, "Each piece is truly a piece of me by the time it is ready for sale." Visit Fortomotse.com to look at current products, and then give them a call at (406) 445-9178 to order by phone. They will ship your one-of-a-kind product direct. The three bags shown range in price from $150 to $250.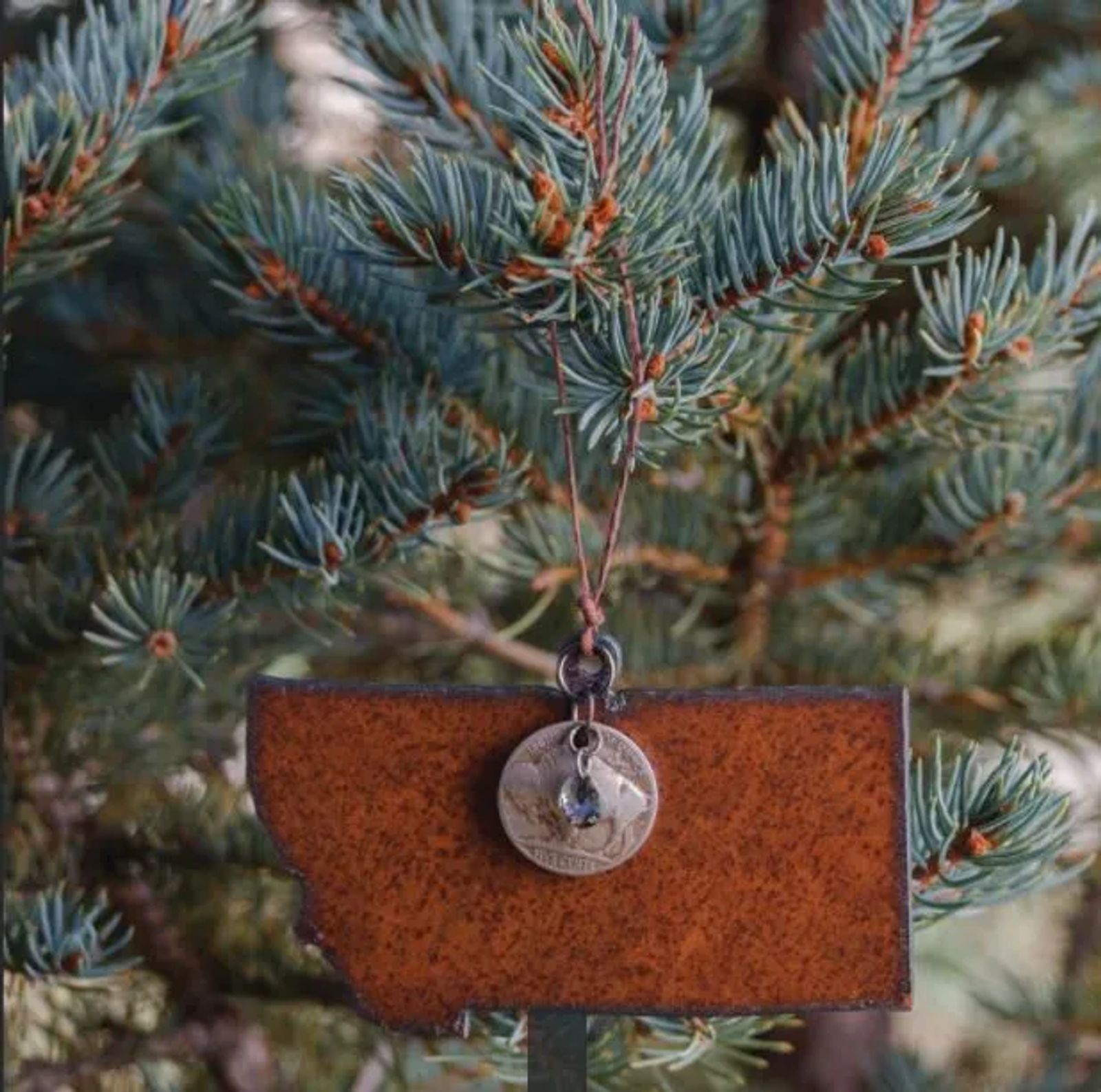 ORNAMENTAL DESIGN
Show your love for Montana with a bit of a vintage flair with this homegrown gift. Artist Gail Luhman of Cool Water Jewelry, based out of Joliet, is helping to share smiles across the miles with this iron Christmas ornament cut in the shape of our great state. The piece is embellished with an authentic buffalo nickel and then adorned with a sparkling Swarovski crystal to add a bit of glitz to the tree. When the holidays fade, this piece also makes a sweet little wall hanging as well. $28 online at coolwaterjewelry.net.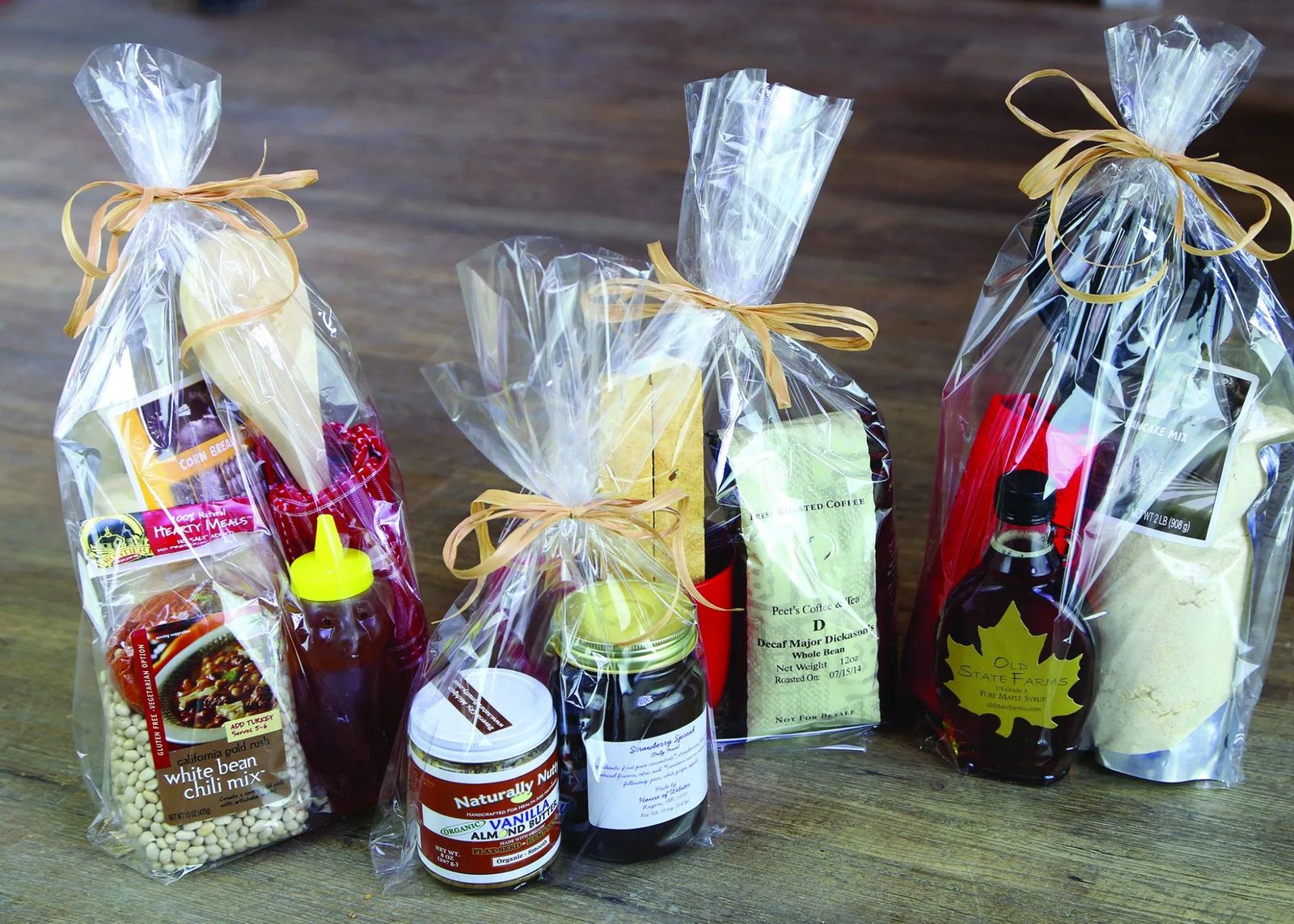 GIFTS ON THE GO
Looking for that perfect gift for a neighbor, teacher or even your co-workers? Great Harvest Bread Company in Billings (at either 3133 Central Avenue or 907 Poly Drive) might have just the right fixings for that thoughtful touch. Try one of their themed bundles, which range in price from $15 to $20. The Christmas Morn' bundle offers Whole Grain Pancake Mix, Berry or Maple Syrup, a pancake turner and a lush cotton kitchen towel. Soups On features a gourmet soup mix, wooden spoon, kitchen towel, cornbread mix and a jar of fresh honey and the Cup of Joy bundle features a Great Harvest mug, Cranberry Pistachio Biscotti and Great Harvest Blend Coffee Beans from a local roaster, Corlesto. When in doubt, you can always pair a loaf of Great Harvest's fresh bread with a few jars of the butters, jams or preserves that they always have stocked on their shelves.
RUSTIC CHARM
Wear a little of the west around your neck with this rustic Mountain Bar Pendant by Arianna's Jewels. Cut from a sheet of solid sterling silver, this handcrafted piece is soldered and oxidized in places to give it more interest and depth. Owner Hannah Brown of Roberts has been crafting jewelry for more than 17 years. Aside from using sterling silver, her metal of choice, she also creates with either semi-precious or precious gemstones. Pendant featured is $39 online at ariannasjewels.com.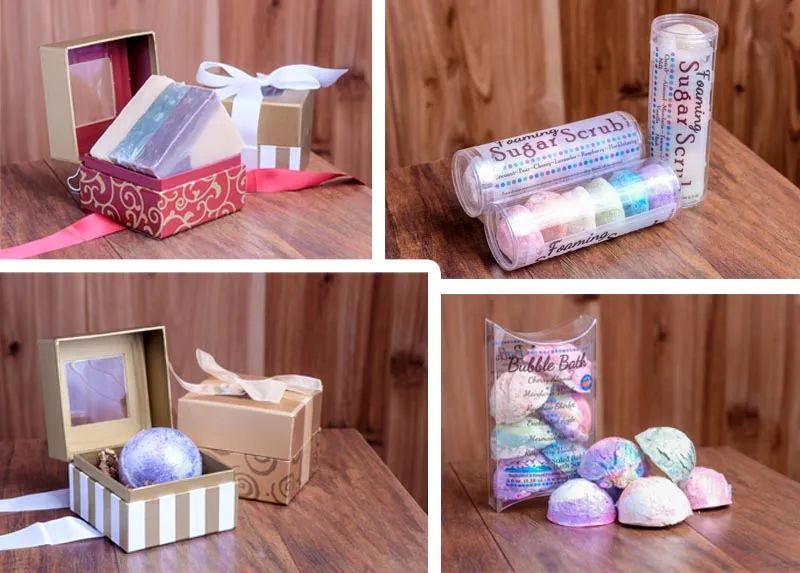 SUDS UNDER THE BIG SKY
Hand out a little lathering love with Rock Creek Soaps' Nutcracker Collection. The delicious scents of caramel, brown sugar, maple and butter flow through this special edition soap. Other scents include Sugar Plum Fairy and Snow Queen. Choose a trio of handcrafted soaps in a decorative box for $27, a small trio of bath bombs crafted with skin loving oils that soften and scent for $15, a Bubble Bath Scoop with a biodegradable glittered finish for $10 or a Foaming Sugar Scrub Gumdrop for $8. All bar soaps work into a thick lather featuring a rich blend of avocado oil, shea and cocoa butters and are free of parabens, sulfates, and phthalates. You can find Rock Creek Soaps online at squareup.com/store/rock-creek-soaps or at their new storefront located at 2225 Main Street.