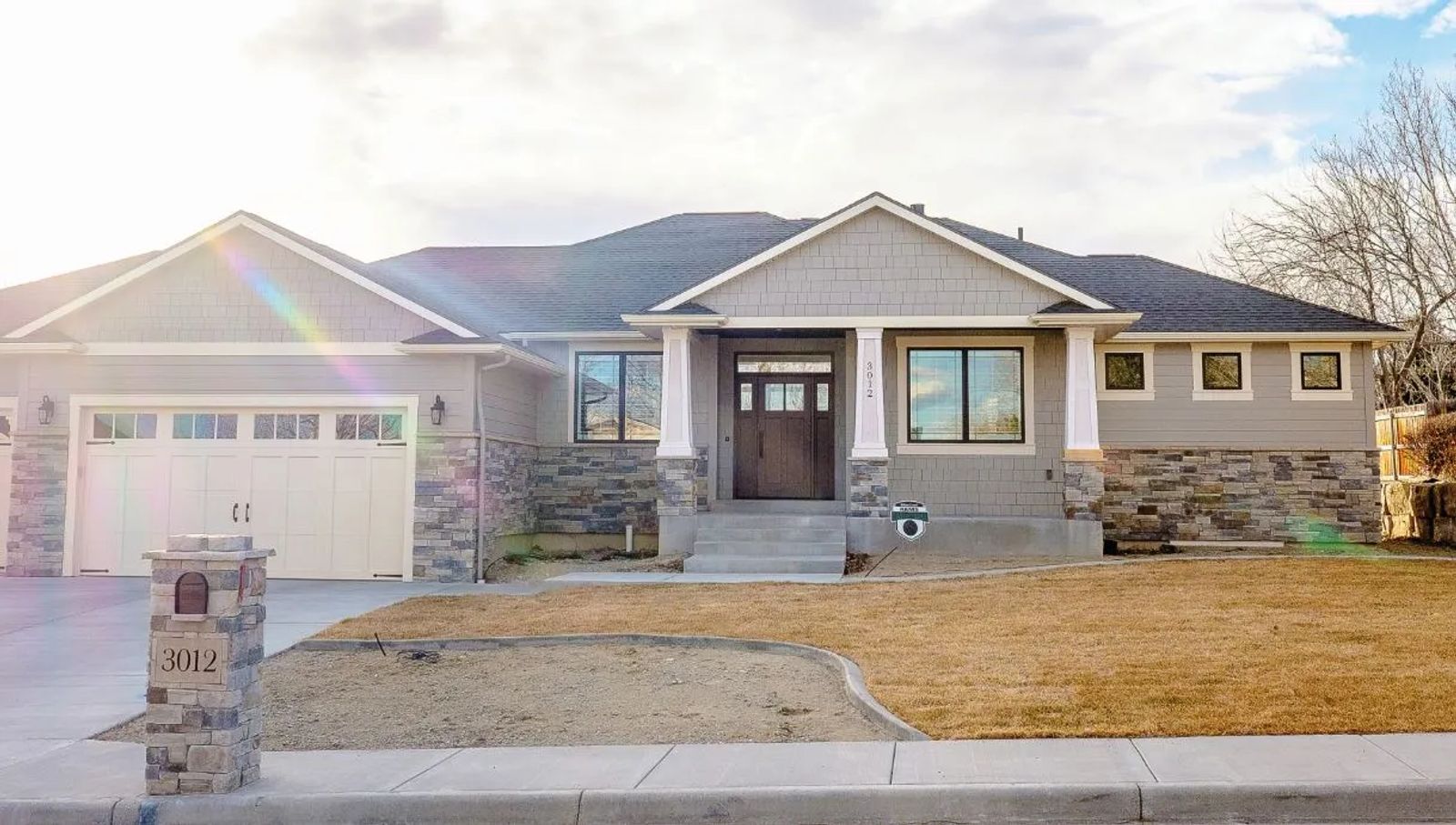 Home to Stay
Jennifer and Lieutenant Colonel Pat Herriford returned home recently after spending the past two decades pretty much on the go. The family moved once every three years, living in numerous southern states from California to Florida. Even though they enjoyed the south, they always knew they'd come back to Montana. "Pat officially retires in April – twenty years Army Special Forces. This is our last move," declares Jennifer.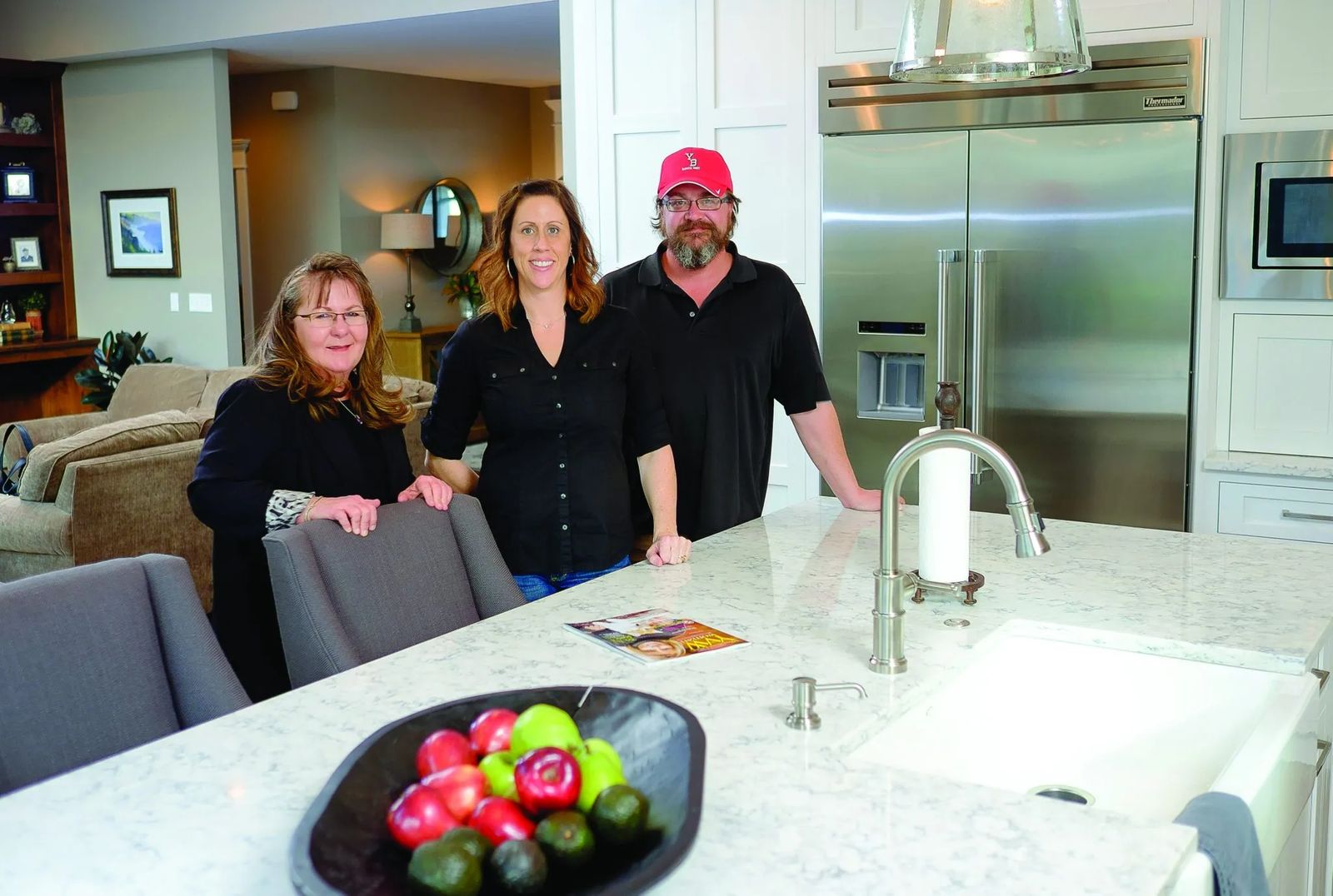 Saving the best for last, they've moved into their newly-built home nestled in a mature neighborhood off Rimrock Road on the west end. The 4,000-square-foot ranch-style home features four bedrooms and three-and-a-half baths. A walk-out basement boasts a theater/family room designed for this active family of four.
Built by Tony Neumann of Neumann Construction, with refining touches by Jennifer, this exquisite home offers a plethora of space inside and out.
The couple's two sons, Cade, a freshman at Billings Central, and Zach, a 6th grader at St. Francis, gravitate to the outdoors. Their multi-tiered back yard offers a spectacular basketball court and plenty of room to run with their four-legged buddies, Maggi and Glacier.
There's no problem shooting baskets late in the evening as the landscaping features an abundance of light. "Jennifer has lighting!" teases Tony, glancing in her direction. "It's big in the south," she light-heartedly fires back. The lighting promises great ambiance for two separate patio areas, as well. Sitting a level above, a spacious deck provides entrance into the kitchen/dining area that overlooks the backyard's sprawling scenery.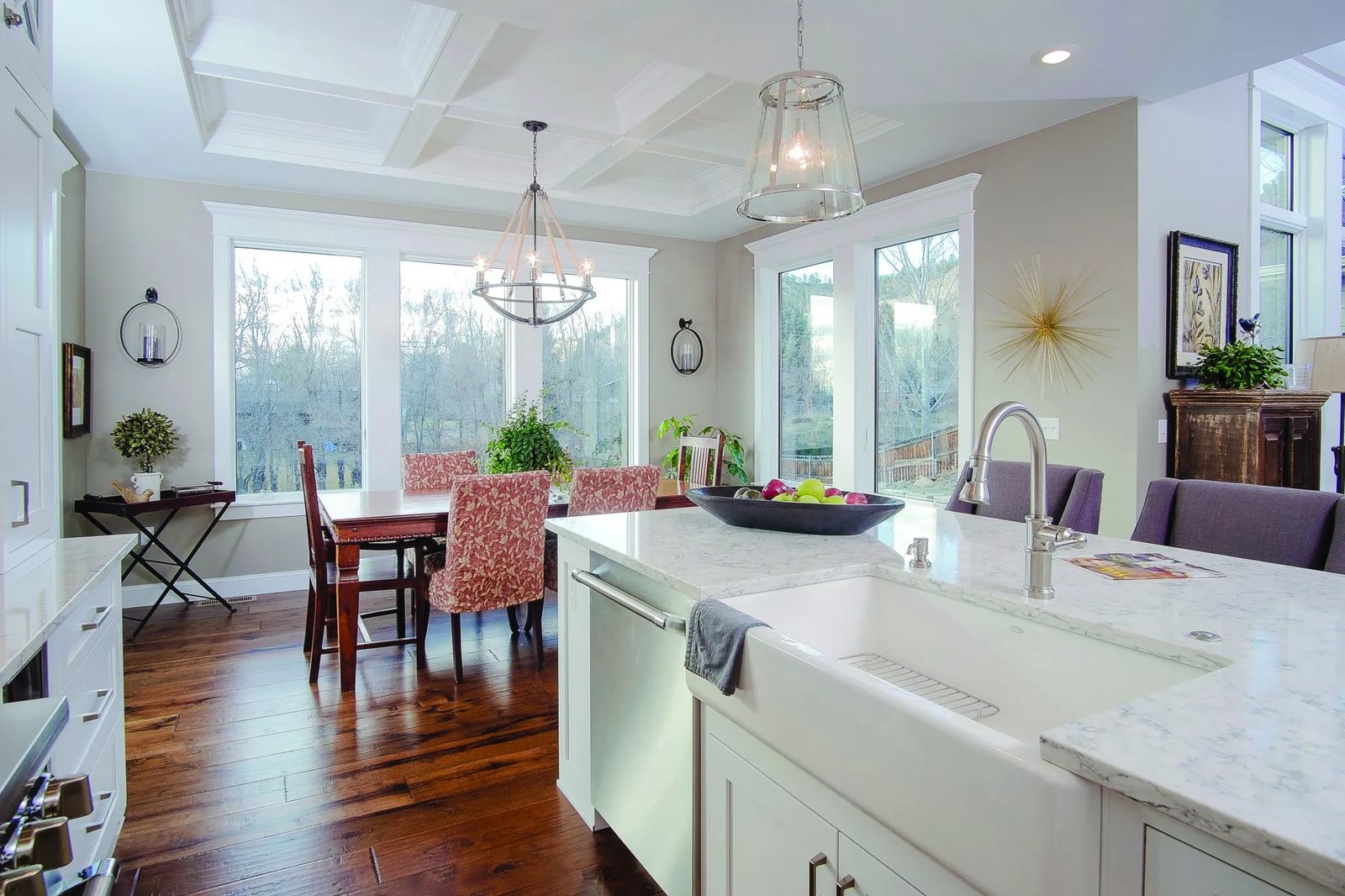 Southern charm spills into this traditional space with Jennifer's 'must-have' white shaker-style cabinets. A large Rococo quartz island and countertops from Rock Solid Marble & Granite articulate this homeowner's eye for detail with an impressive Baroque art style.
Further defining the space are top-of-the-line stainless steel appliances from Kitchens Plus. The 48-inch Thermador six-burner gas stove, complete with griddle, double ovens and a large hood, gives a commanding performance with applause from patterned, gray-colored, glass backsplash.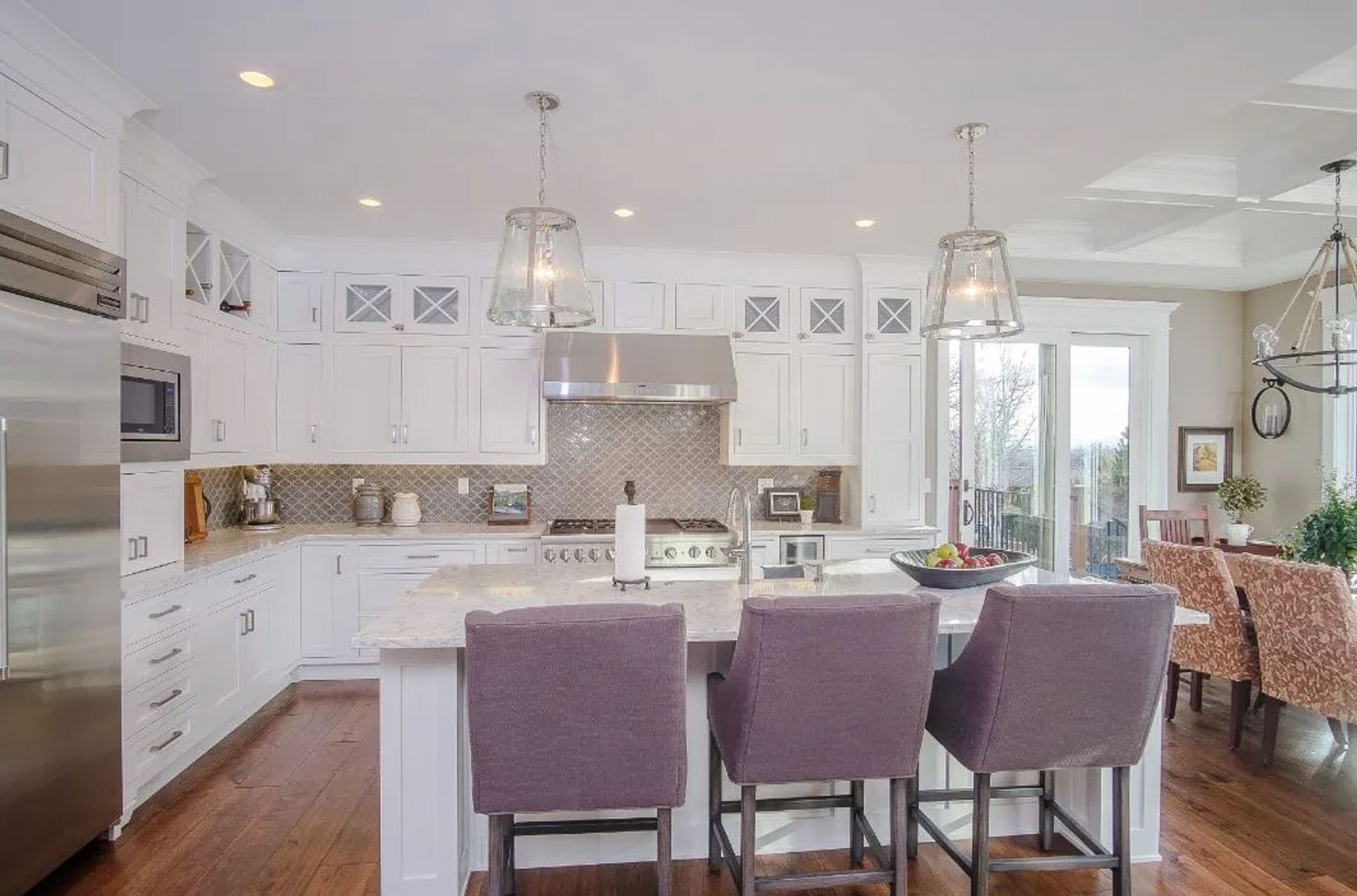 "My husband's a good cook," says Jennifer. "The kitchen, the appliances are his. Pat's parents had the K-Bar, a restaurant in Gardiner where he's from. Food is the center of his family."
"It's a showpiece kitchen," imparts Designer Vicki Ronan of Kitchens Plus. "We did a lot of this design long distance." (The Herriford family was still living in Florida while the house was under construction.)
"I made a couple of trips back and Vicki was amazingly patient as I made some changes," comments Jennifer. She enthusiastically opens a tall cupboard door to demonstrate the slide-out coffee pot shelf. "And, I had to have an appliance garage."
Vicki, smiling at the memories, recalls, "Jennifer had in her mind what she wanted and she's one that uses every inch." Vicki opens a cabinet door next to the oven and slides out a neatly organized utensil rack. "She knew, too, right from the get-go that she wanted inset cabinet doors," a design where the doors are flush with the cabinetry. This creates clean lines and highlights the kitchen's sleek look.
Lighted upper cabinets reach to the ceiling. Seeded glass doors match the glass lights hanging above the island. "Jennifer, with all her moving around," mentions Tony, "knew what she wanted."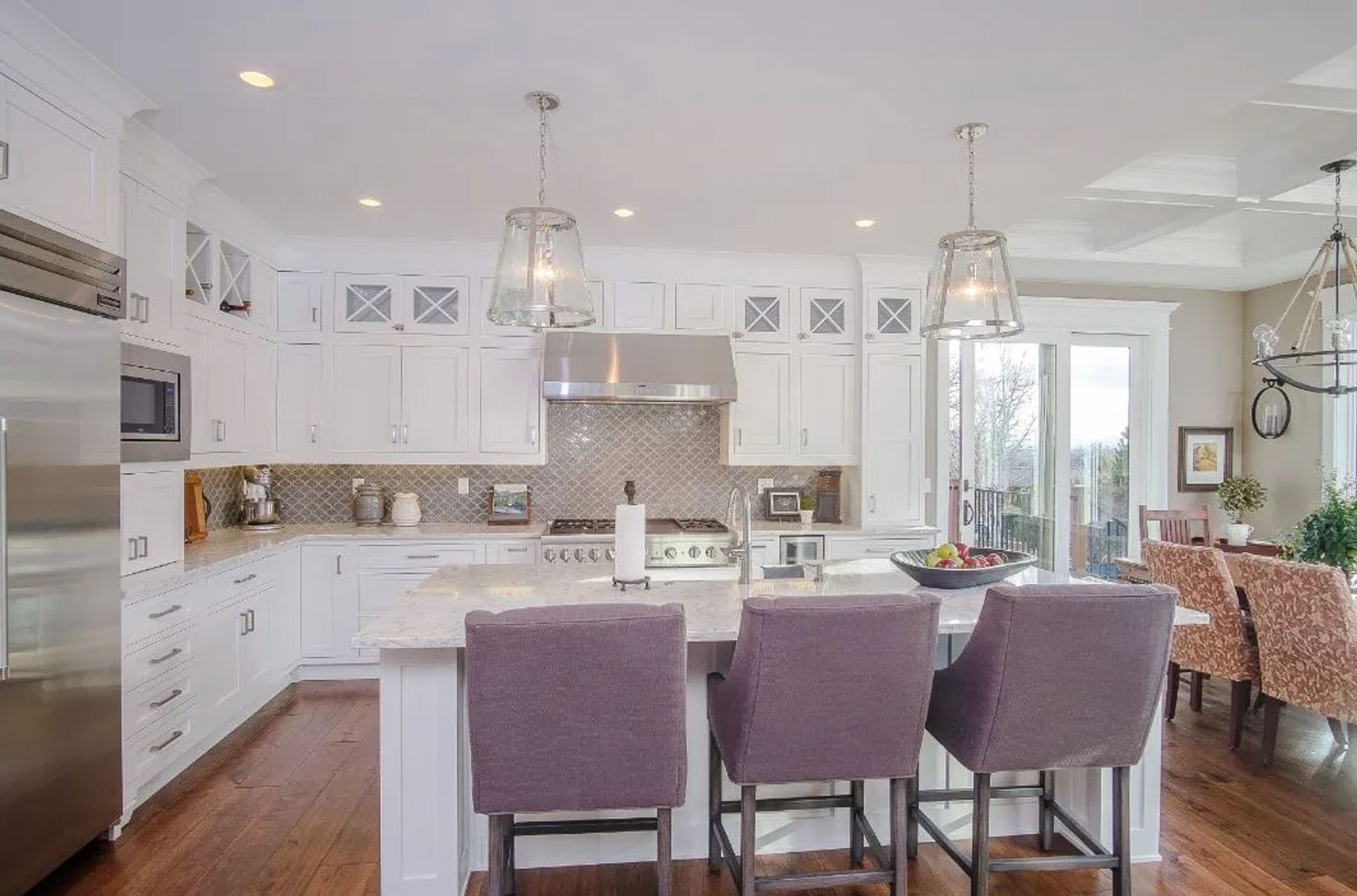 Rustic nuances enhance the home's peaceful tranquility. Wide-plank hickory floors, in eight-foot lengths from Carpet One, flow across most of the main level. It's an idyllic contrast to the whiteness of the kitchen and a flawless complement to the elegant ruggedness of the great room.
A magnificent cultured stone fireplace, its cedar mantle embracing iron brackets, rises upward into the great room's tall ceiling. Dark alder built-ins act as sentries on either side. White shutters on the great room's large window that overlooks the back yard add a dash of southern hospitality.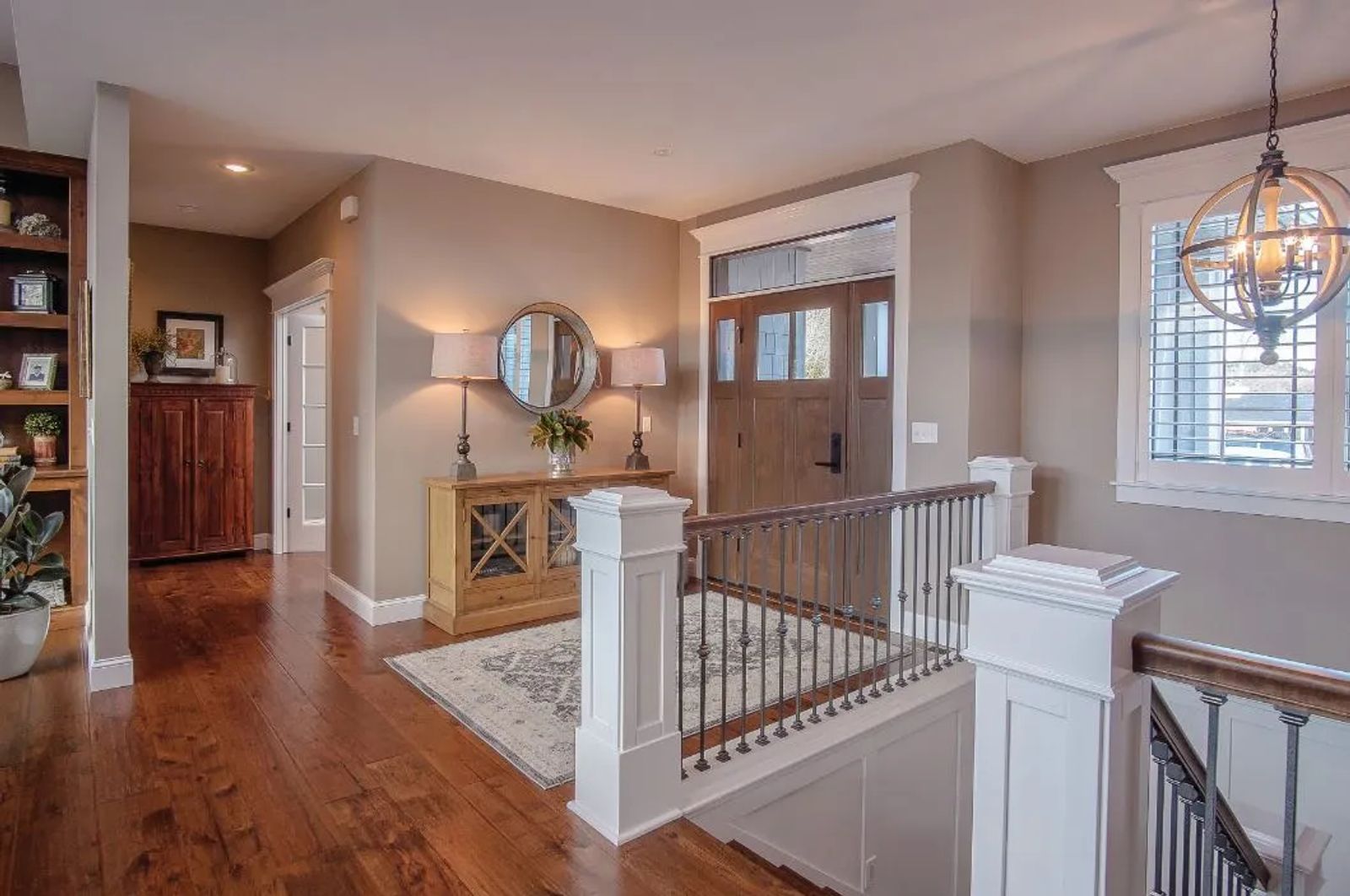 The overall feel of the home rewards its owners and guests with southern comfort snuggled up with western warmth. It reflects the values both Jennifer and Pat realize from their travels across the south and from their native state. Even though they're both Montanans, "We never met until we were in the South," shares Jennifer.
A graduate of Billings Central and of the University of Montana, she ended up in Auburn, Alabama, attending graduate school. She obtained her degree in nutrition to become a dietitian. Pat happened to be in Georgia at Fort Benning after earning a mechanical engineering degree from MSU-Bozeman. "We met because my brother and his twin brother knew each other," Jennifer says, while raising both eyebrows. "They thought we'd like each other."
The brothers' hunch paid off and life has come full circle with them returning home. It's a busy time with retirement, the long-distance move, plus, putting together a new dwelling. In this household, though, "Everything is organized to a T," asserts Jennifer. Yes, this even includes the closet in the master suite.
It's a custom closet. It's so coordinated that there's a pull-out drawer with slats for pants and jeans to hang. Jennifer's cap collection hangs neatly on the wall. "Everything has a place," she says. Shelves line the ceiling. Not one inch of space is wasted.
This immaculate closet is off the master en suite. Granite countertops from Magic City Granite add pizazz to this roomy bath as does deftly braided tile Jennifer had found a while back. "I knew then that I wanted to use it someday." It's now a statement piece around the tub wall and in the walk-in shower.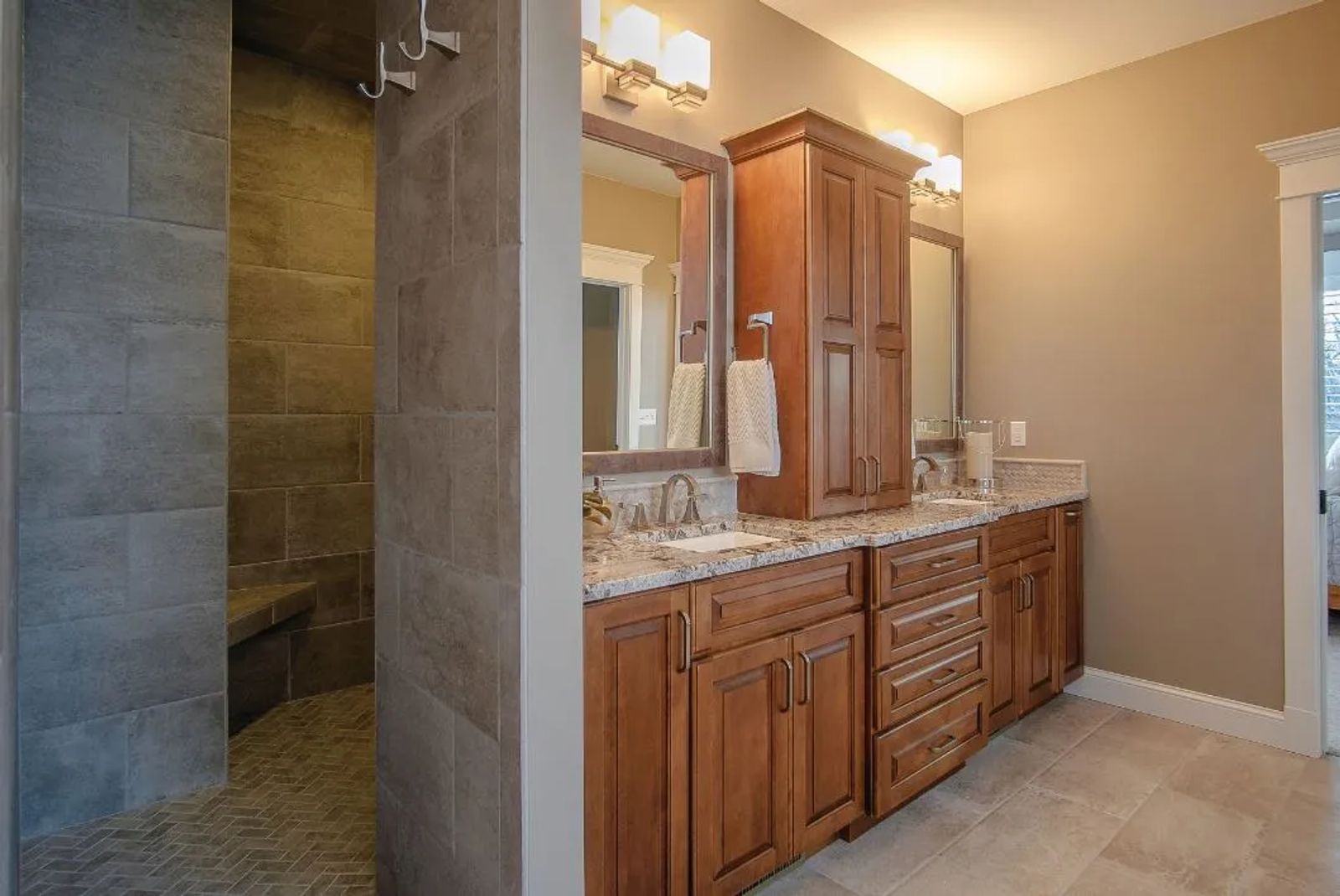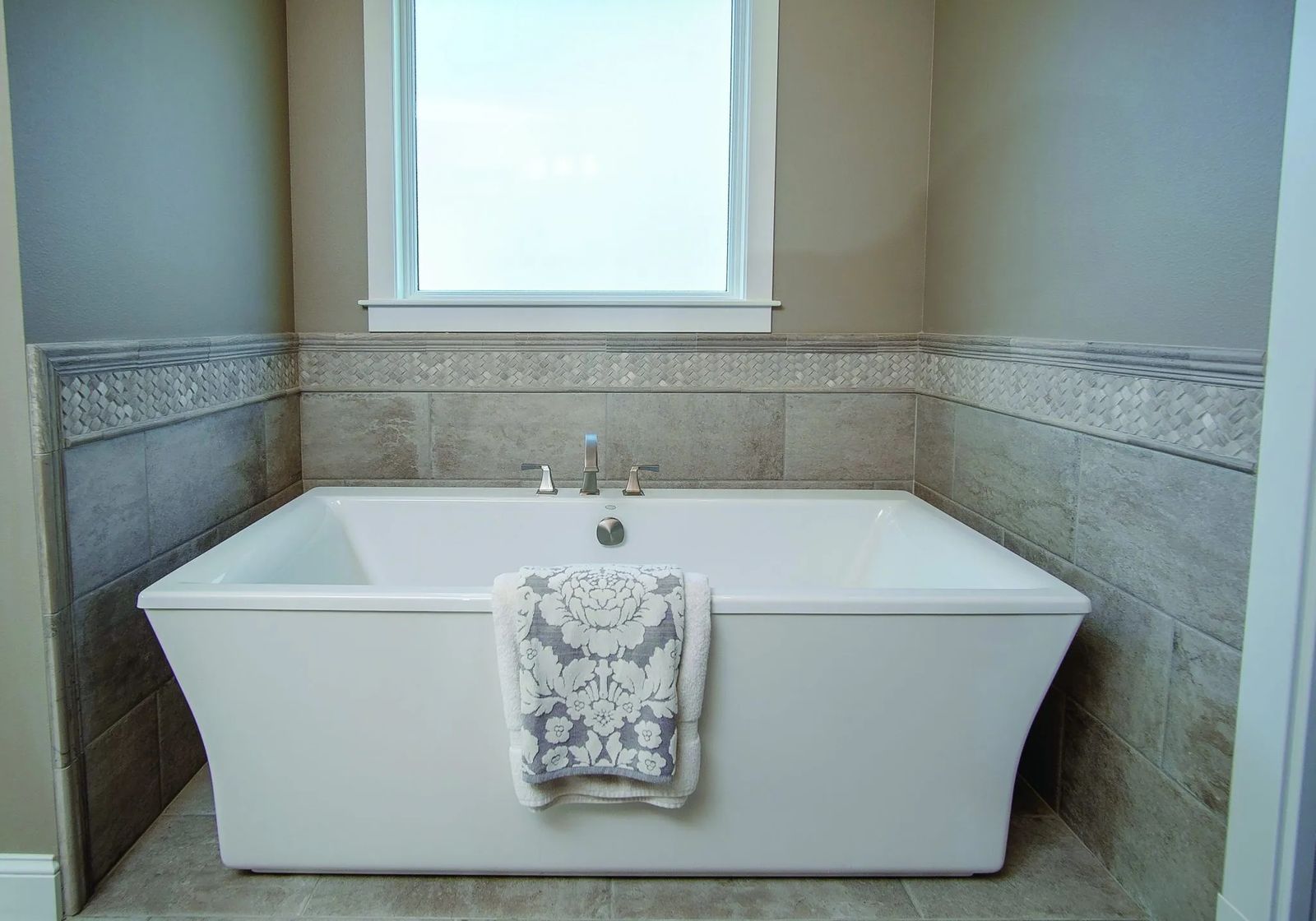 "I wanted niches in the shower," she says, "for all the shampoo and stuff." The braided tile adds depth to these resourceful niches while tying nicely into the tub area. These key details emphasize Jennifer's designer touch. Another delightful detail is at the other end of the house.
The mudroom/laundry room serves up a doggie shower station. "These are getting pretty popular," advises Vicki. "They're mainly for large dogs, to wash their paws. It's the second one I've done this year." There's not much for the Herriford pooches, Maggi and Glacier, not to like about their new digs.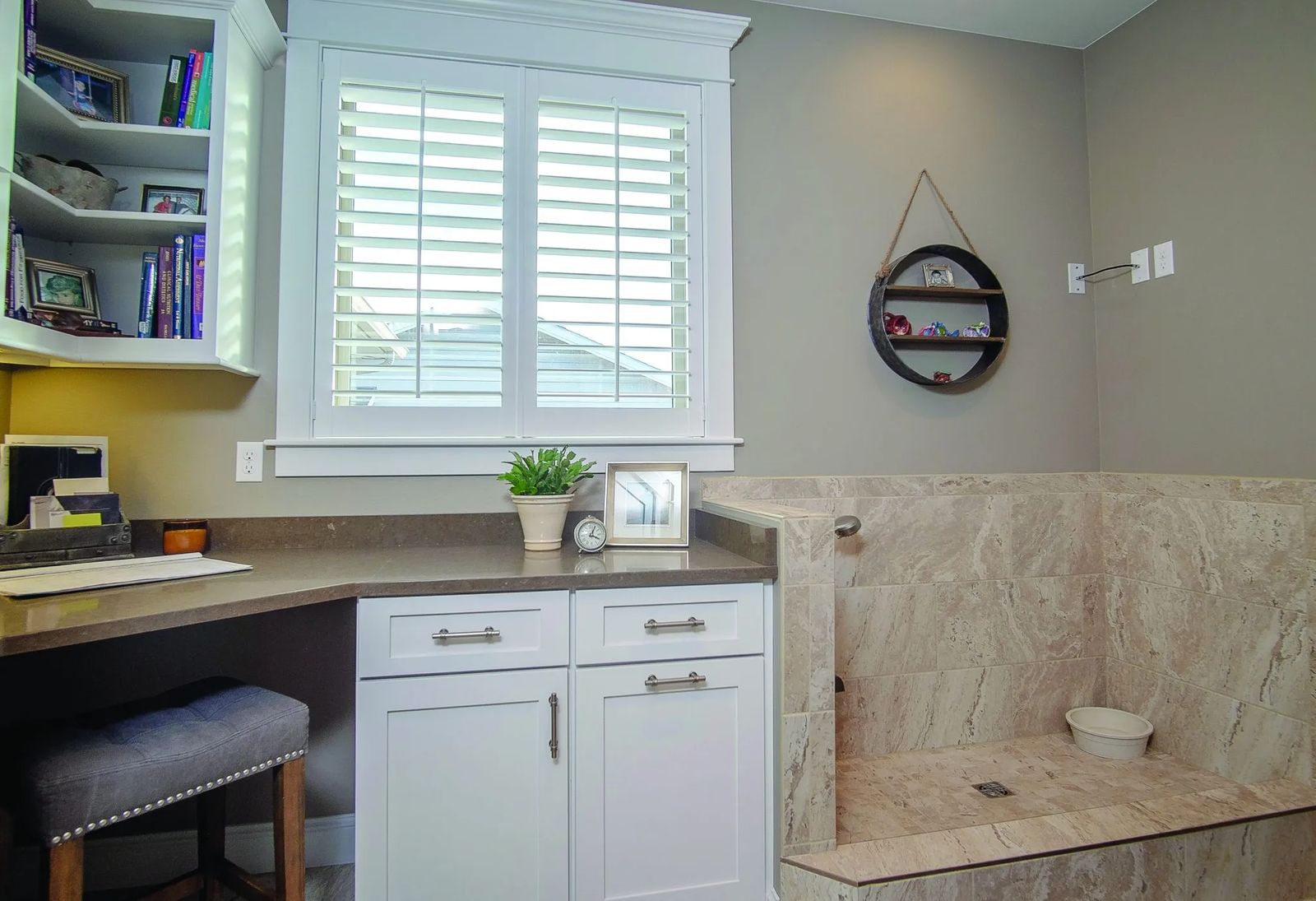 From the doggie station to the basketball court to the kitchen to the landscape lighting and bathroom niches, each family member derives satisfaction from this new place. Gone are the days of uprooting and relocating.
Jennifer, Pat, Cade and Zach look forward to settling in on a permanent basis. This family is home to stay.