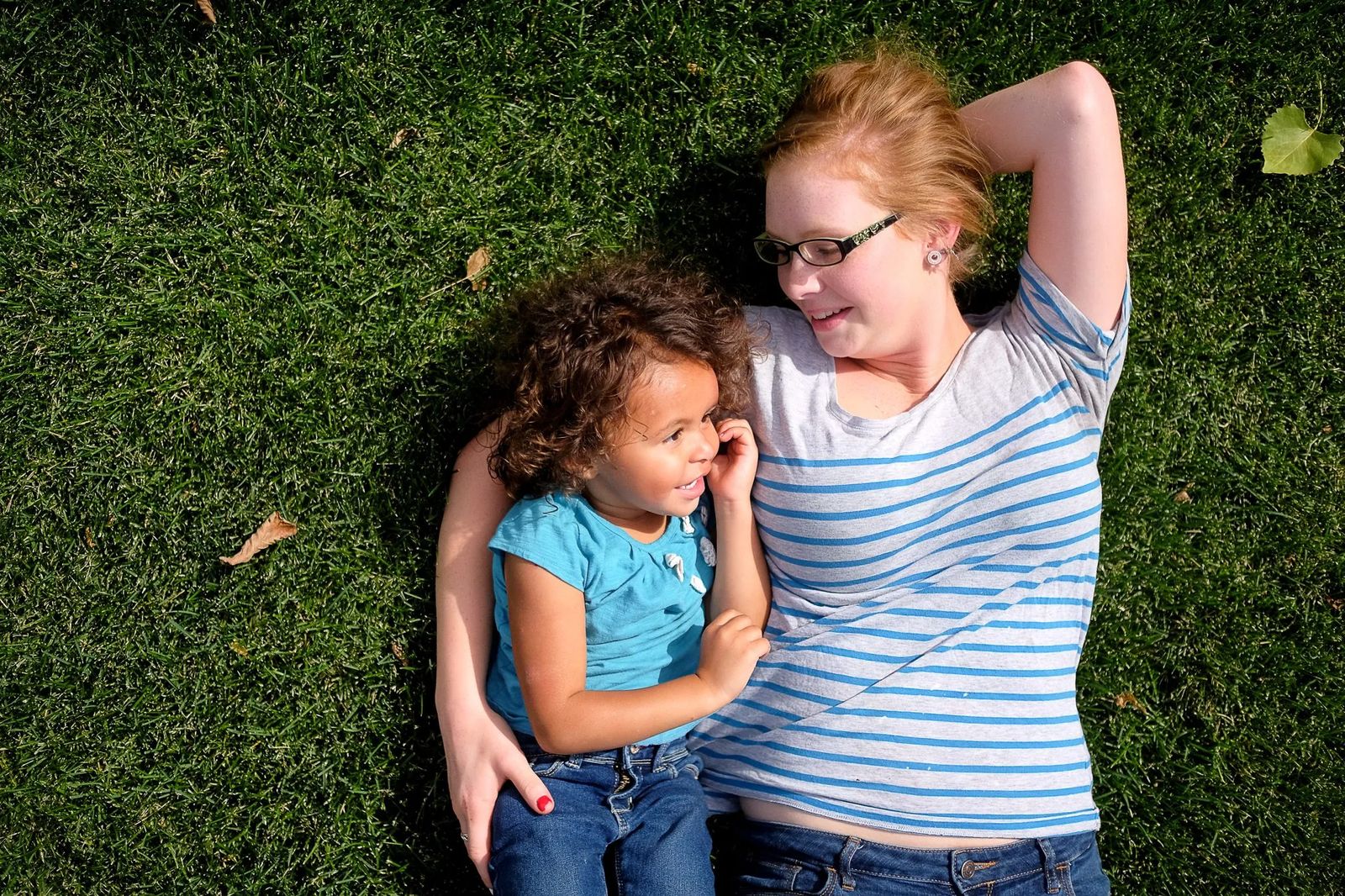 "I couldn't have done it without them"
Young Families provides a safety net for teen moms
As a teen mother, Payton Shreeve endured judgmental stares whenever she took her infant daughter to the grocery store. She can still feel the sting of the snide comments she received from total strangers. Most are too harsh to repeat. She was even chastised by her daughter's pediatrician, who insinuated that she had no business being a parent.
In a society that so easily condemns, Payton found one place where she was respected, supported, and encouraged. That place was Young Families Early Head Start.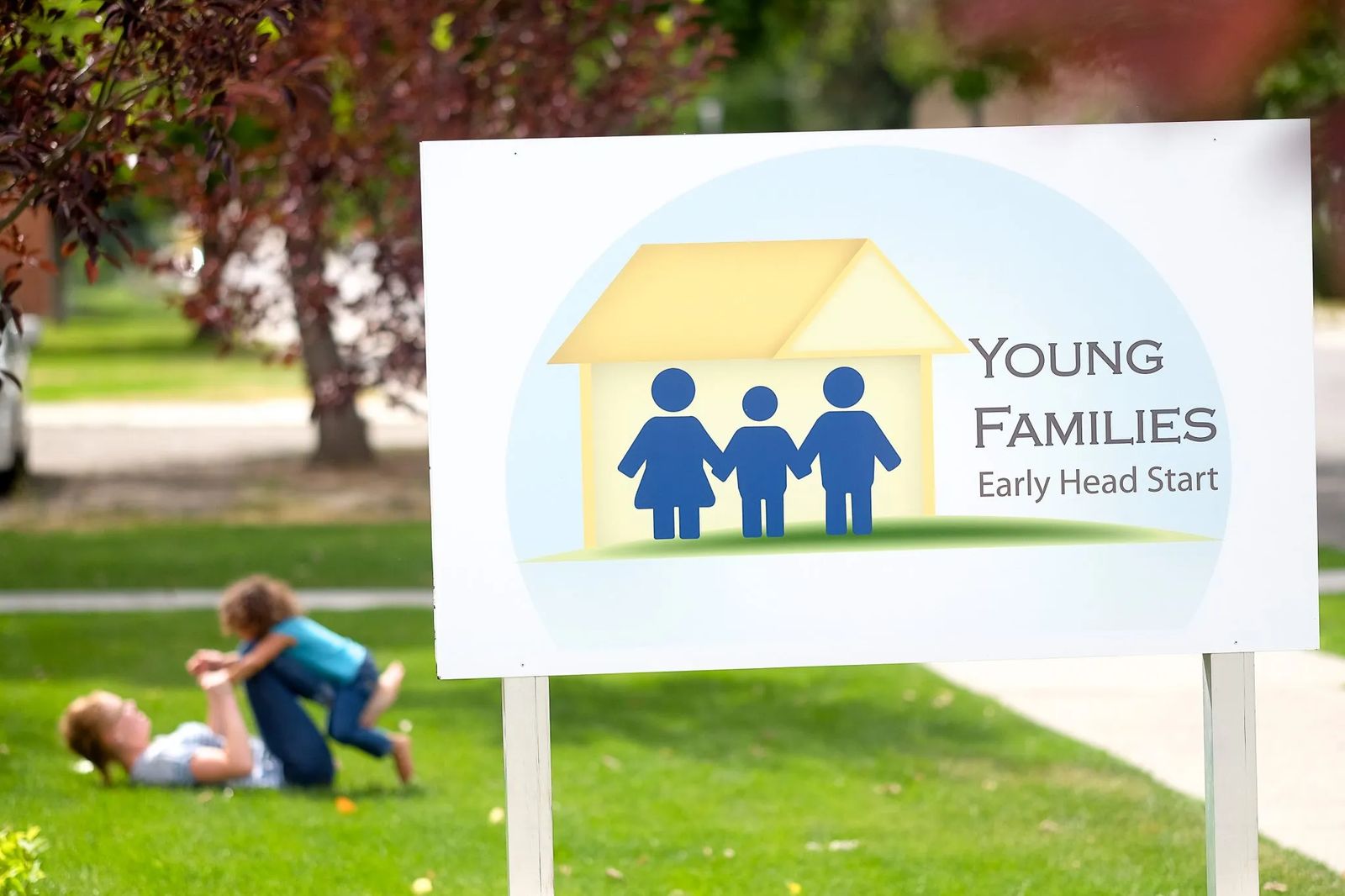 Young Families Early Head Start is a unique program that provides educational support to pregnant and parenting teenagers, while providing childcare services for them and other low-income families. At Young Families, teen mothers can earn high school credit for coursework that includes child development and life skills. While they're in school, the program provides childcare, and after they graduate, Young Families continues to help with childcare, so long as the mothers are working full-time or attending college. Children can stay in the program until they are 3.
"I couldn't have done it without them," Payton says. "They helped me see that I could do it on my own."
Now Payton is 20, and her daughter, Addison, is 3. Payton is, by every measure, a success. She graduated from high school, is working full-time, and is in the process of buying a home of her own. Addison is a success too. She knows the alphabet, she can count to 20, and she knows her mother's full name and their address.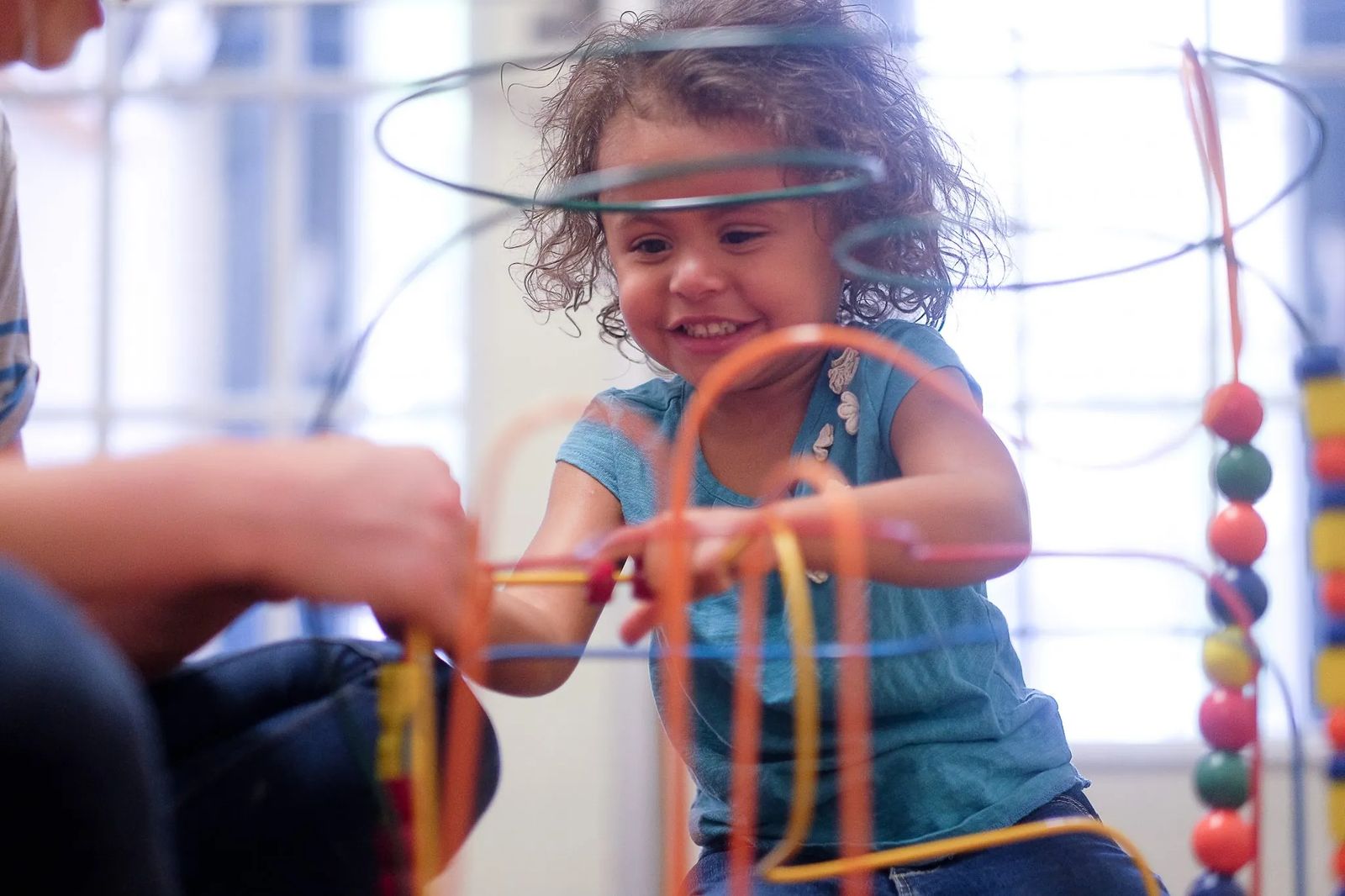 Young Families has been around for more than 30 years, and in that time it has produced hundreds of success stories just like Payton and Addison's. The graduation rate is almost 100 percent, a real record, considering the challenges young mothers face.
"They realize how important school is because it's not just their future, it's their kids' future as well," says Linda Boyer, Young Families Parent Educator. "I see them trying to do well, not just get through it."
Linda is a certified teacher, paid through the Billings School District. She teaches prenatal, parenting, child development, and life skills. Some days that might include how to bathe an infant. Other days, it might be how to set achievable goals. They're tackling the big issues head on – relationships, communication, and the new, unexpected reality of parenthood. Emotions run high, but Young Families is a safe place for emotions, Linda says.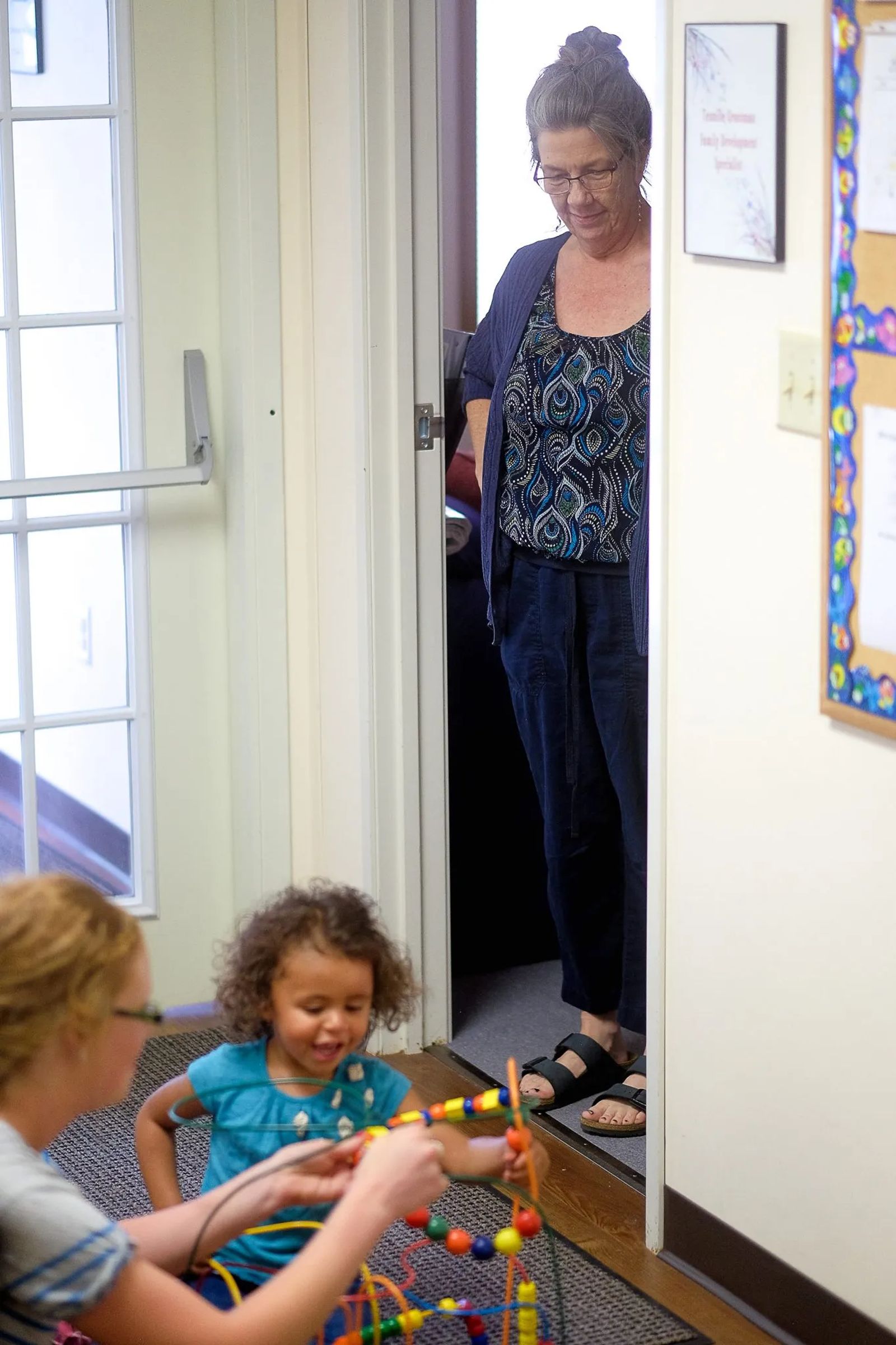 "They can talk about what is going on and deal with issues instead of hide from them," she adds. "They gain the confidence they need to succeed."
For almost all of the girls in Young Families, pregnancy and motherhood offer an opportunity for a radical turnaround. Many were making poor choices, partying and doing drugs, and often, they had alienated their families. In some cases, Young Families was the only support system they had, Linda says.
Tricia Hergett was 16 years old when she found out she was pregnant with her son Gerius Hergett, who is now 12. It saved her life, she says. Tricia, who is now 29, is going to college while working full-time. She's studying sociology and criminal justice, and she says she owes her success to Young Families.
"Getting pregnant made me definitely do a 180 in my life," she says. "It terrifies me to think of what my life would be like without Young Families."
Teen mothers like Payton and Tricia are forced to grow up, but at the same time, Linda and the staff at Young Families encourage them to still take part in high school life, including dances, sports events and other happenings.
"I'm watching these girls live in two worlds and making it work," Linda says.
What her students learn in the classroom is reinforced when they volunteer in the Young Families childcare program – Early Head Start. Early Head Start is funded through a federal grant to provide child care for low-income families, for children with special needs, and children in the foster care system. Spending time in the childcare classrooms, the teens experience child development first-hand. They learn how to care for an infant and what to expect from a toddler.
"Basically everything I know about caring for a child I learned there," Payton says.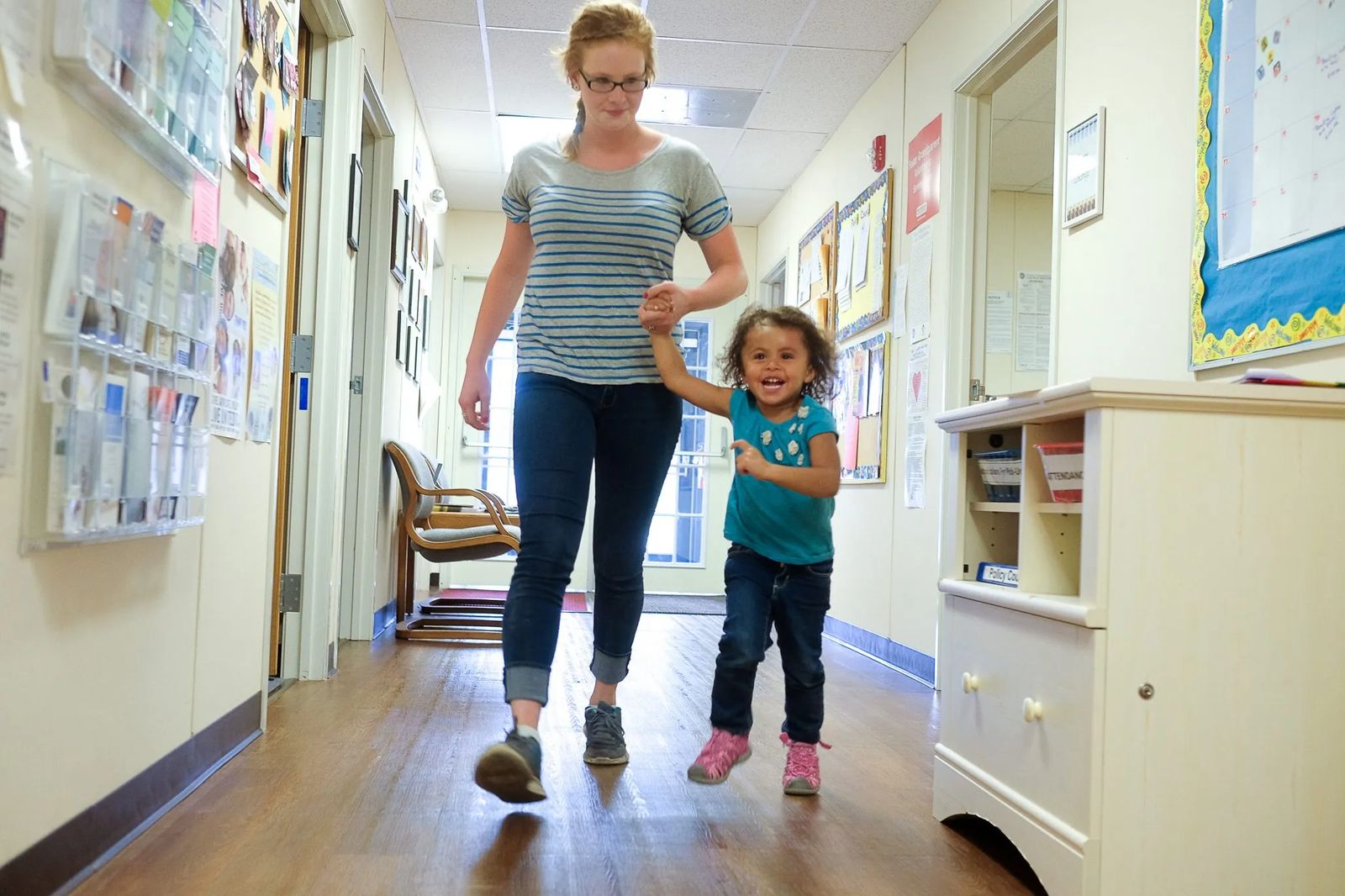 Each year, four child care slots are available for teen mothers in the program, but acceptance into Early Head Start isn't guaranteed, says Quinn Curry, Health and Wellness Specialist at Young Families Early Head Start. The teen mothers still need to go through an application process. As the program has become more well known, the need has increased, Quinn says. At times, there are more mothers in need than available child care openings. When that's the case, the children are offered home-based support services, while the mothers attend classes. As space becomes available, their children can transition into the Early Head Start program.
"We have a strong family approach here," Quinn says. "We're not just serving the children, we're serving the whole family – parents included."
Quinn, like most of the staff at Young Families, is inspired by the teen mothers in the program.
"They have to figure it out and they handle it with a lot of grace," she says. "They appreciate the program and what it does for them and their kids."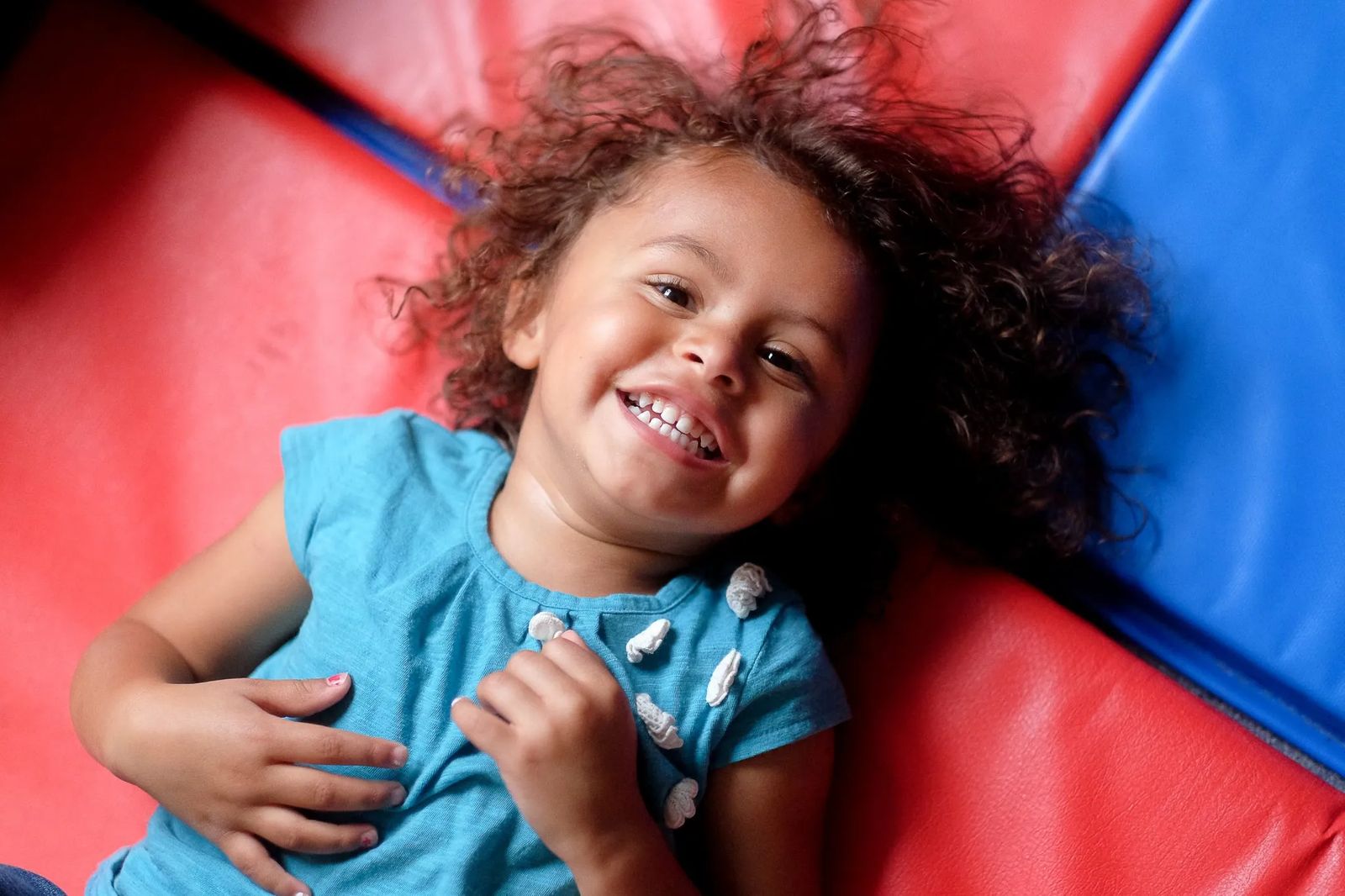 Young Families Early Head Start provides immediate support for teenagers and their children, but the results are anything but temporary. They last long into the future. Linda spells it out by saying, "Helping them graduate and helping them to realize that they can set goals for success is an investment that we are making not only in them but in the future of their children."

FARM, FORK, FAMILIES
A fundraiser for Young Families Early Head Start
Young Families Early Head Start is hosting its third annual Farm, Fork, Families, a farm-to-table dinner, which features a multi-course meal created by the Yellowstone Valley's most talented chefs. All the items on the menu will be made from locally-sourced, sustainably-grown ingredients, and the meal will be served alfresco, at Henry's Garage, an eclectic event space south of Billings. Farm, Fork, Families is the primary fundraiser for Young Families Early Head Start, and all the funds raised at the event will be used to support the program's operations. The event takes place on September 10th beginning at 5:30PM. Tickets are $65 per person in advance. You can find out more by calling Quinn Curry at (406)259-2007.