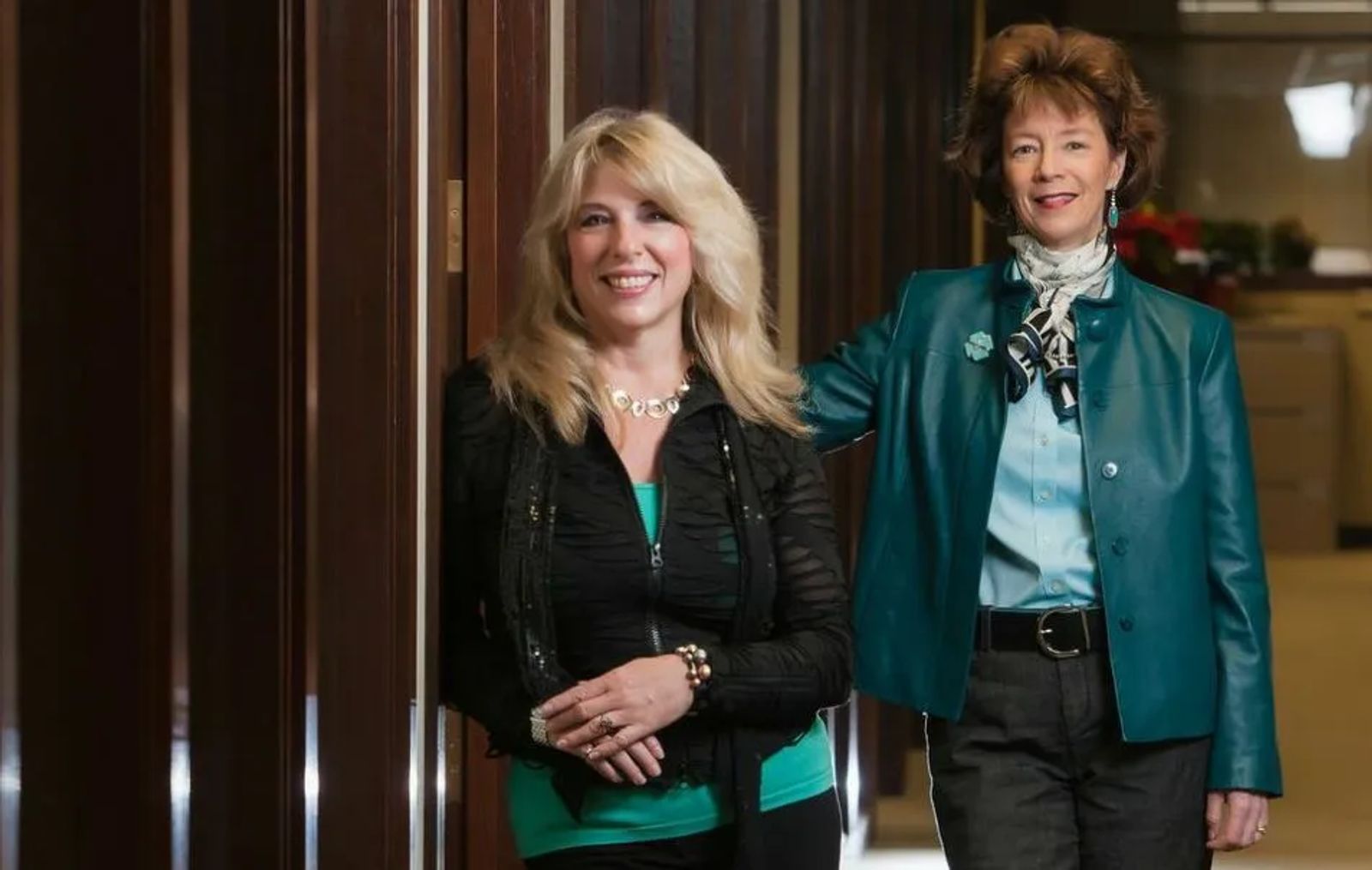 Is it a Man's World?
This team of women proves it isn't
Julia Murphy and Teresa Darnielle know what teamwork entails. They've been partners for seven years in an industry dominated by men. "We're an anomaly," shares Julia. "We are women in a field where, on the average, there are only 16 percent of women compared to men."
Julia and Teresa are financial advisors. These professionals work as a team at RBC Wealth Management, one of North America's leading diversified financial services firms.
The financial business is historically a tough one for women due to several variables. Here in Montana, however, the odds seem to be more in women's favor. The Billings office where Julia and Teresa help people invest and manage their money shatters the stereotype. Roughly half of the advisors are women.
WHAT IT TAKES
Handling people's financial concerns requires relationships built on trust. It's pretty much a 24/7 job. After all, you're managing something almost as important to them as their firstborn – their money. "We're paid by clients who choose to work with us. Our income is based on clients being happy," states Teresa, who started in the financial services realm close to 30 years ago.
Fresh out of college she took her first job at a credit union in collections. After five years of trying to collect on bills and repossessing vehicles, "I applied at a financial firm," recalls Teresa. "The guy wouldn't hire me because he said I was a single woman and single women are unstable." Walking away from the interview, this fiery businesswoman became even more determined. "Nobody can hold you back." She adds that today, "This business tends to attract women who like flexibility in their schedule."
"It's like owning your own business," says Julia when talking about her line of work. "It's a hybrid job, between being an employee and an entrepreneur." Having spent almost three decades in the non-profit arena including eight years as director of development for the Yellowstone Art Museum, Julia brings a well-rounded point of view when helping people invest to increase their financial security.
THE TEAM APPROACH
As with any team, each partner brings different skills to the table. While both hold securities and insurance licenses and have earned Accredited Investment Fiduciary (AIF®) professional designations, their diverse interests and talents generate a rich pool of knowledge that benefits their clients. "We're both analytical and our process is very compatible," shares Julia, "and we're energized by different things."
It took Teresa about ten years to find the perfect partner. After attending a women's conference in Minneapolis, she remembers saying, "A light bulb went off over my head and I said, 'Julia Murphy.'" The two women had met during a local YAM phone-a-thon. Their paths crossed numerous times afterward at community functions. Eventually, Julia joined Teresa at RBC. "It was more effective to come in with a senior partner," mentions Julia. A partnership with a seasoned advisor and mentor offers the newbie some leverage to push forward in a career that's based on what you produce. It speeds up the learning curve and process of developing a client base.
The pair is a wonderful complement to each other. Julia loves talking business. She's been known to share a great recipe over a meeting to talk about estate planning. Teresa, who is also a Certified Financial Planner (CFP®), enjoys designing retirement income plans. "I love designing the portfolio and creating an income that outlives the person," she says.
This duo knows that because this job never ends, having a partner to lean on makes all the difference in the world. Joining a team was not an opportunity that was available to Teresa when she started in the mid-80s. Much has changed since then. "You can't be available to your clients every minute," notes Julia.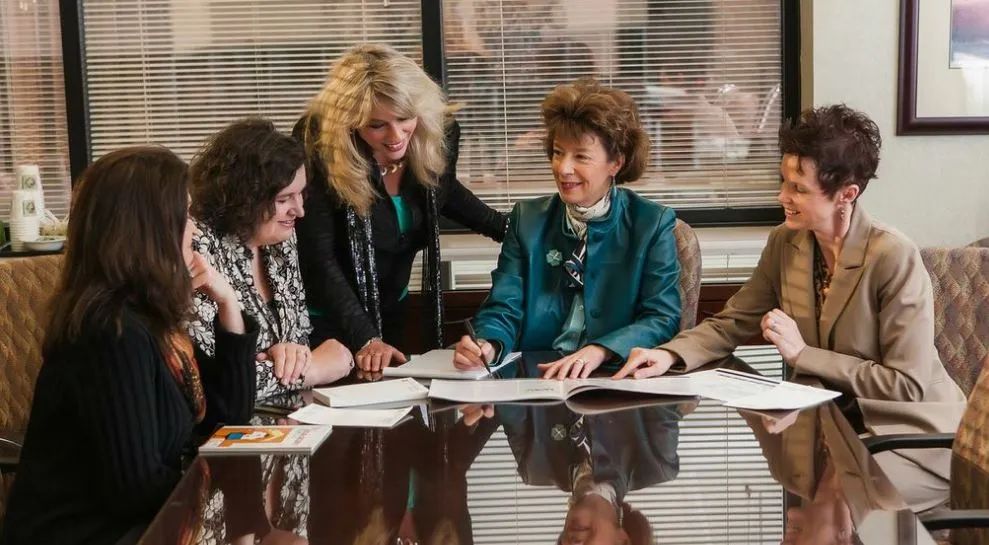 When looking around the RBC Wealth Management office, it's clear Julia and Teresa are not alone.
Financial Advisor Amber Kelly offers her extensive experience as a former small business owner.  Roni Kuzma, also a financial advisor, extends an accounting background and broad investment career experience.  Anne-Marie Wade was in politics before joining the investment industry. Sally Hedrick started with RBC as a college intern almost three decades ago and rose through the ranks to become a licensed financial advisor. Susan Sullivan, a financial advisor, raised three daughters while working in the financial services industry.  She "ventured" into the field 25 years ago after receiving a call from a branch manager that had heard her speak at a seminar, telling her, 'We need women in this industry.'"
Possibilities abound for women in this challenging, yet, exciting business. There's no off switch to it, either. "You can work in it as long as you have your mind," says Teresa. "I will retire someday." She knows when that time comes, "That's why I have a partner. I'm very conscious about our clients."
It takes teamwork. "Absolutely," agrees Julia.