It's a (Wo)Man's World!
Maranda Ratcliff is on a mission to bring more women outdoors

Maranda Ratcliff thought she was going to be an engineer. She worked hard for two years at the U.S. Naval Academy at Annapolis and then spent another year and a half at Montana Tech. It was then that she realized her heart wasn't really into engineering.
"I gave my parents a heart attack and dropped out of college," Maranda says. She sought something that would feed her soul in different way, by combining her love of the outdoors with a driving entrepreneurial spirit.
"I grew up in family who were outdoors as often as we could be," she says. "We were out hunting, fishing, hiking, backpacking and camping. My parents believed in the power of nature, being away from screens and being outdoors. All the way through high school, I fell more in love with nature and the outdoors."
After high school, however, Maranda struggled to find friends who shared her passions.
"I had a hard time building meaningful relationships with women and wanted to find a place where I fit in." So, Maranda did what an entrepreneur does.  She developed that place and created Rocky Mountain Women Outdoors.  It gives women a chance to find out about their common outdoor interests and share a bit about themselves along the way.
"The outdoors community is quickly growing in the women's sector, but a lot of women are unsure of how to get started and get intimidated if they are adventuring with just men," she says. "Men can leave us two miles down the trail by ourselves! This all-women community is a little bit less intimidating for women."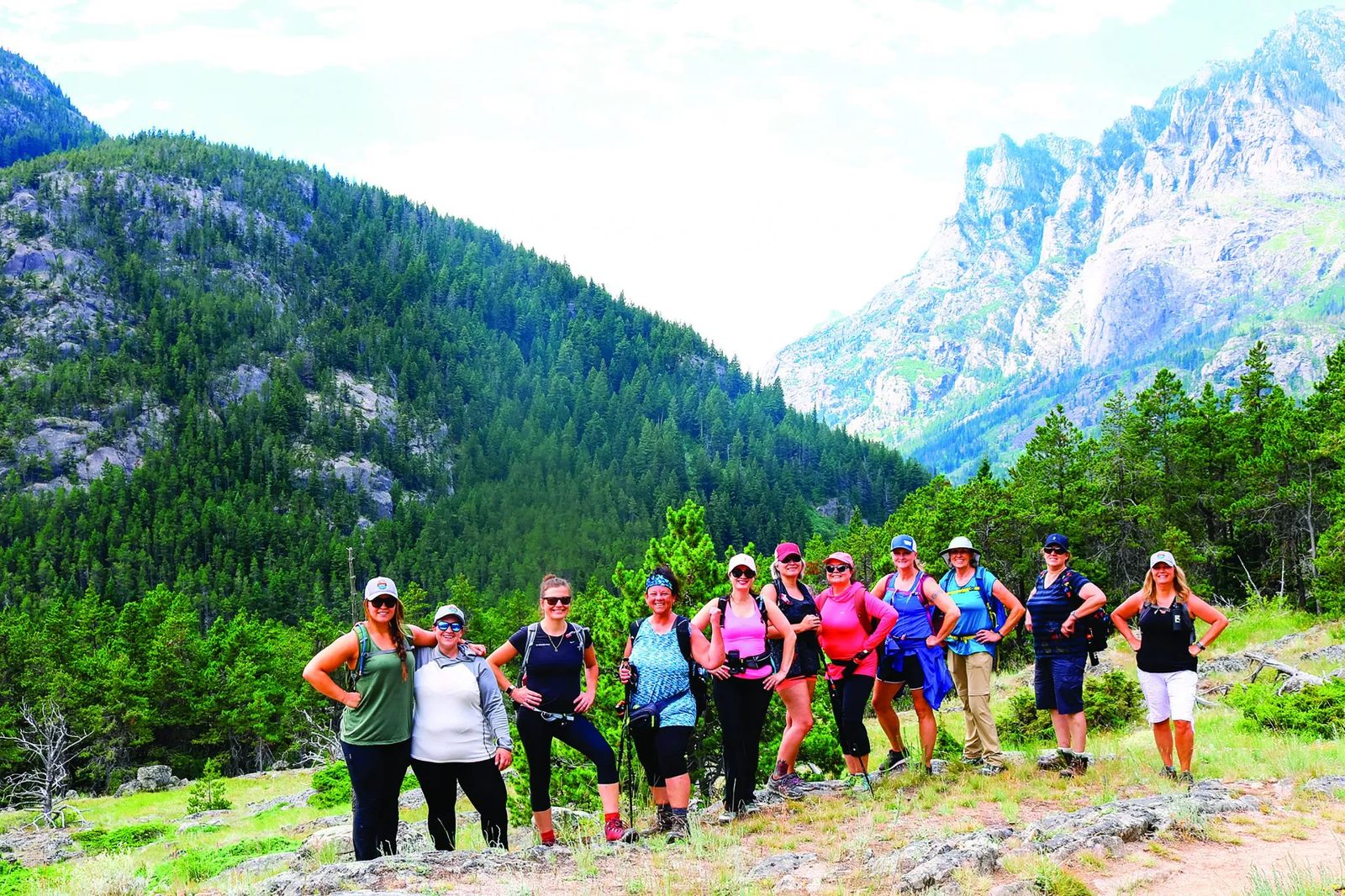 You can find the women of RMWO enjoying retreats and events along the Stillwater River or within the Beartooth and Absarokee mountain ranges. They've taken on snowshoeing, cross-country skiing, backpacking, hiking, skiing, whitewater rafting and even yoga out in nature. After the women meet up and pay for the retreat, all their needs are met, from food and equipment to motivational speakers as well.
"All you have to do is show up and everything is taken care of for you," Maranda says.
While it's all about those little details, Maranda's goal extends beyond just the next outdoor excursion. "I want to encourage personal growth in women through outdoor experiences," she says. She's already well on her way to reaching that goal.
"Women have trouble feeling vulnerable, but being vulnerable builds trust," she says. "When we share that with one another after our adventures — if I am vulnerable that means I am giving you my trust — that's a very powerful experience."
Mary Beth Beaulieu, one of RMWO's recent participants, was encouraged to join after a friend told her about a couple of her outings with the group.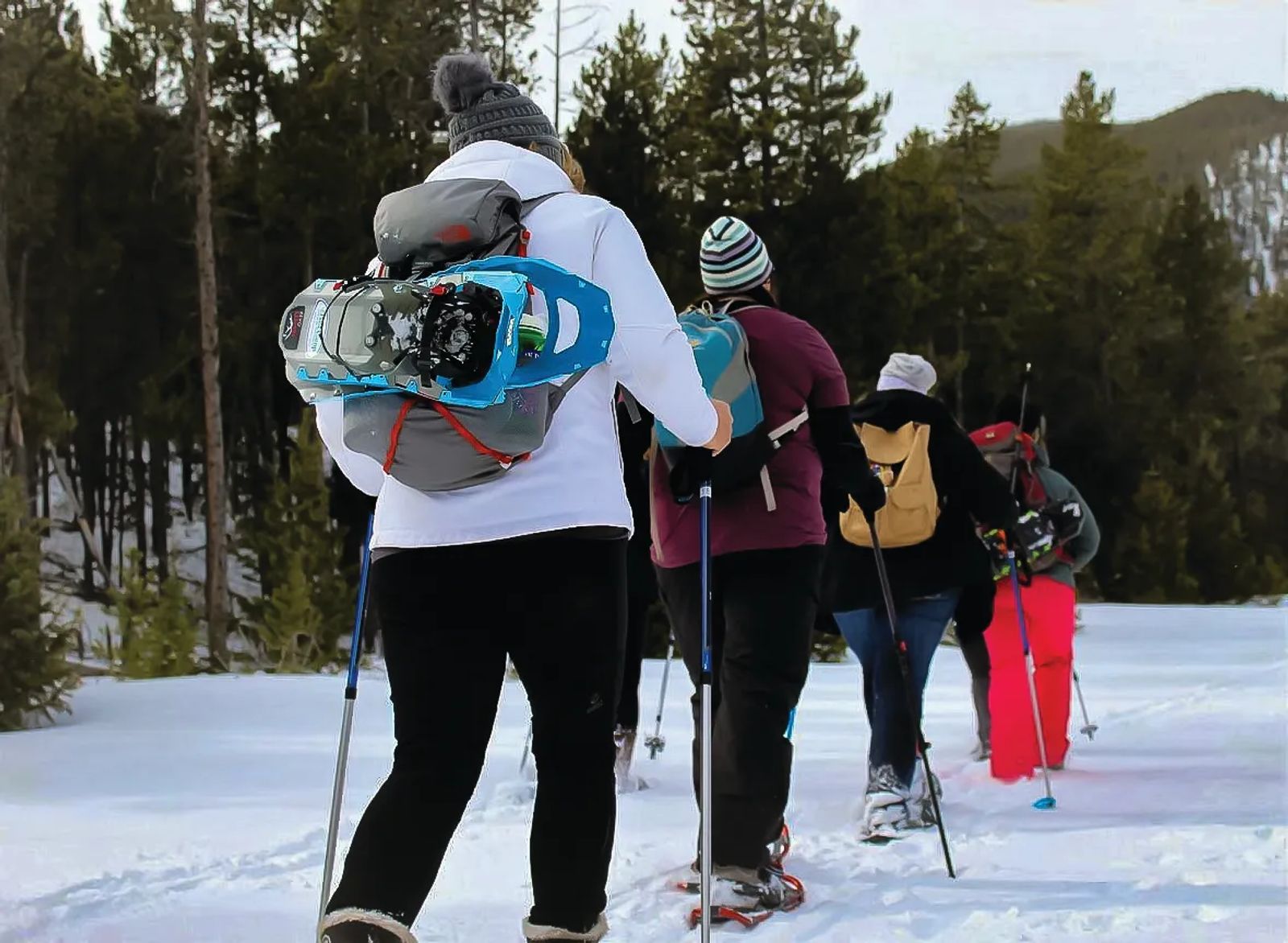 "She asked me to join her on a trip to Sioux Charlie Lake," Mary Beth says. "It was incredible because it was something I wouldn't have done otherwise. Maranda is attracting a really nice tribe of women of all ages who enjoy and want to experience the outdoors."
Stevie Nix, a yoga instructor who has ventured out with Maranda in the past, loves the camaraderie that develops with each trip.
"We always want to know how other people deal with their lives and this is a great opportunity to get to know others more honestly," Stevie says. "With my first retreat, I developed some really good relationships. It keeps us anticipating more adventures. With all of Maranda's planning, it makes it easy to make the commitment to go."
For 2018, Maranda's goals were to get more adventures planned and to find some leadership across the state, developing mini-chapters of RMWO. She is way ahead of schedule and has already hired adventure guides in Bozeman, Helena, Missoula and Red Lodge. She's tackling the Billings and Kalispell areas herself.
"I am mentoring and leading them through trips and retreats and helping them get clear on what they want to get through those communities," Maranda says. "I am also helping them brand and become mini entrepreneurs within RMWO."
Asked whether she misses school or possibly regrets her decision to abandon her engineering degree late in the game, Maranda says, "No, it actually inspires me to keep working hard.  This has to work. This is all I have to fall back on, so I had better make it successful."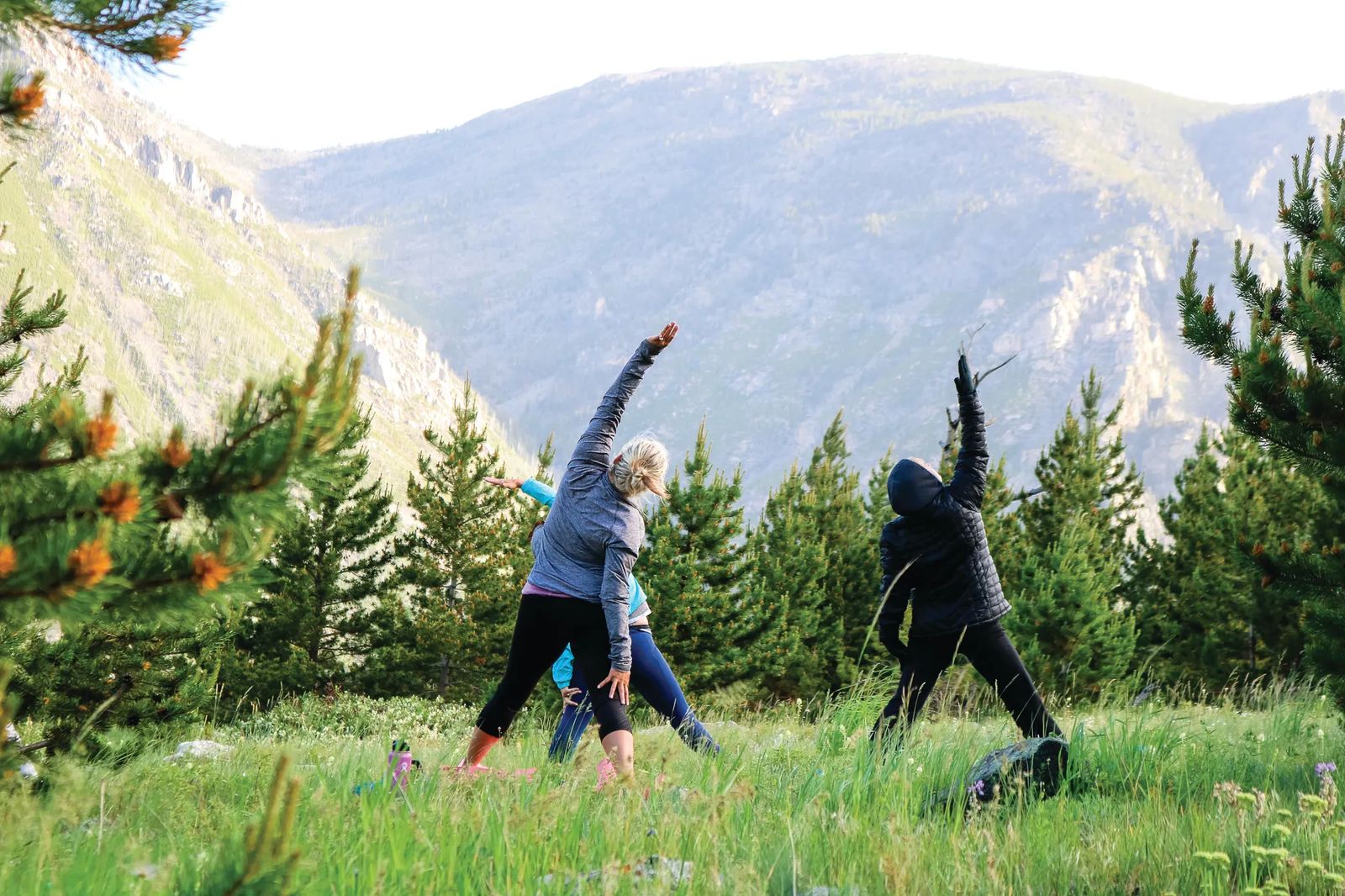 HIT THE GREAT OUTDOORS
Rocky Mountain Women Outdoors is ready for you
Do you want to chase your dreams of hitting the great outdoors and getting out of your comfort zone? Rocky Mountain Women Outdoors is always planning the next big adventure. Day trips range from $25 to $95 and multiple-day trips can range between $200 and $400 per excursion, with all the details taken care of for you. To learn more, visit rockymountainwomenoutdoors.com.