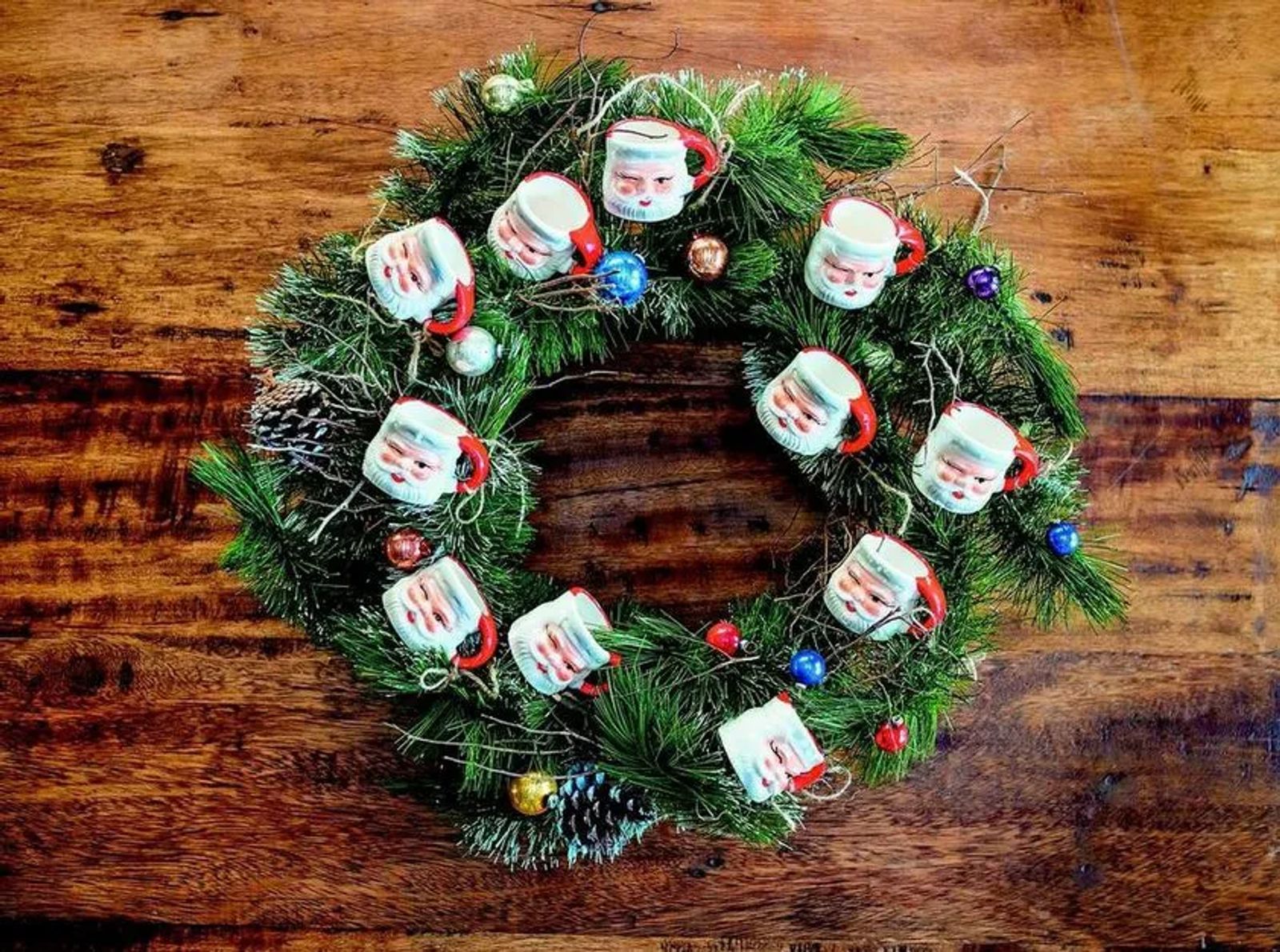 Jolly Ho Ho Ho-Holiday Wreath
Add a dash of whimsy to your holiday door
Have you ever had a creative idea in your head only to set out to hunt down the treasures to make it a reality? That was me this summer as I hit garage sales looking for vintage Christmas ornaments. After spotting a vintage style glass figurine wreath for sale at a boutique open house, I knew I wanted a DIY version. After striking out locally, I decided to tap an estate sale on a recent trip to Oregon. There, in the mix of items, I found this set of 12 vintage Santa cordial cups. I struck Santa gold, proving that if you keep your eyes open, treasures can be found in the most unexpected places (even several states away).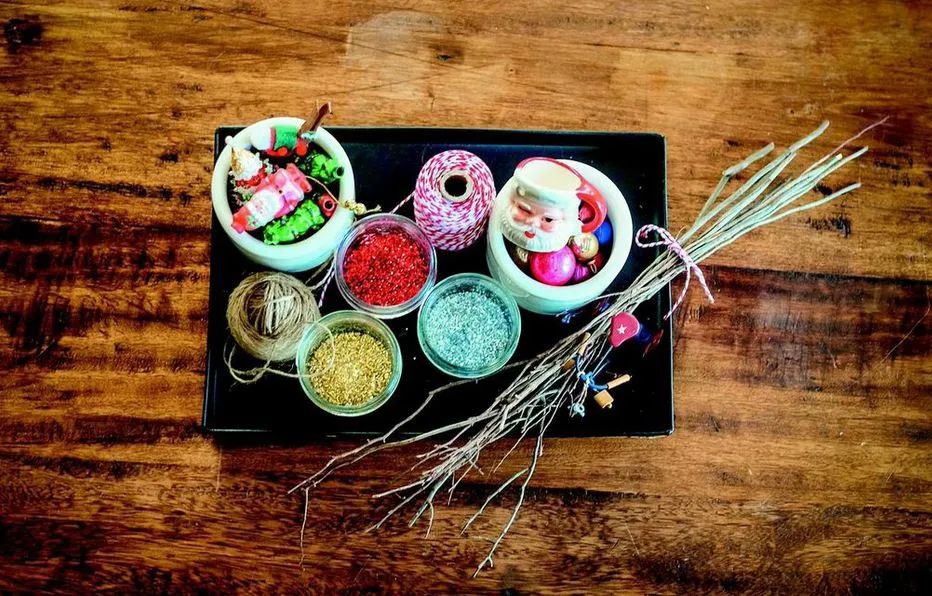 HERE'S WHAT YOU NEED
A Christmas wreath, any size
Ornaments found at estate sales, thrift shops or garage sales (I paid $30)
Hot glue sticks and hot glue gun
Ribbon, jute, bakers twine
Extra accessories to showcase your style — glitter, raffia, twigs, etc. HOW TO CREATE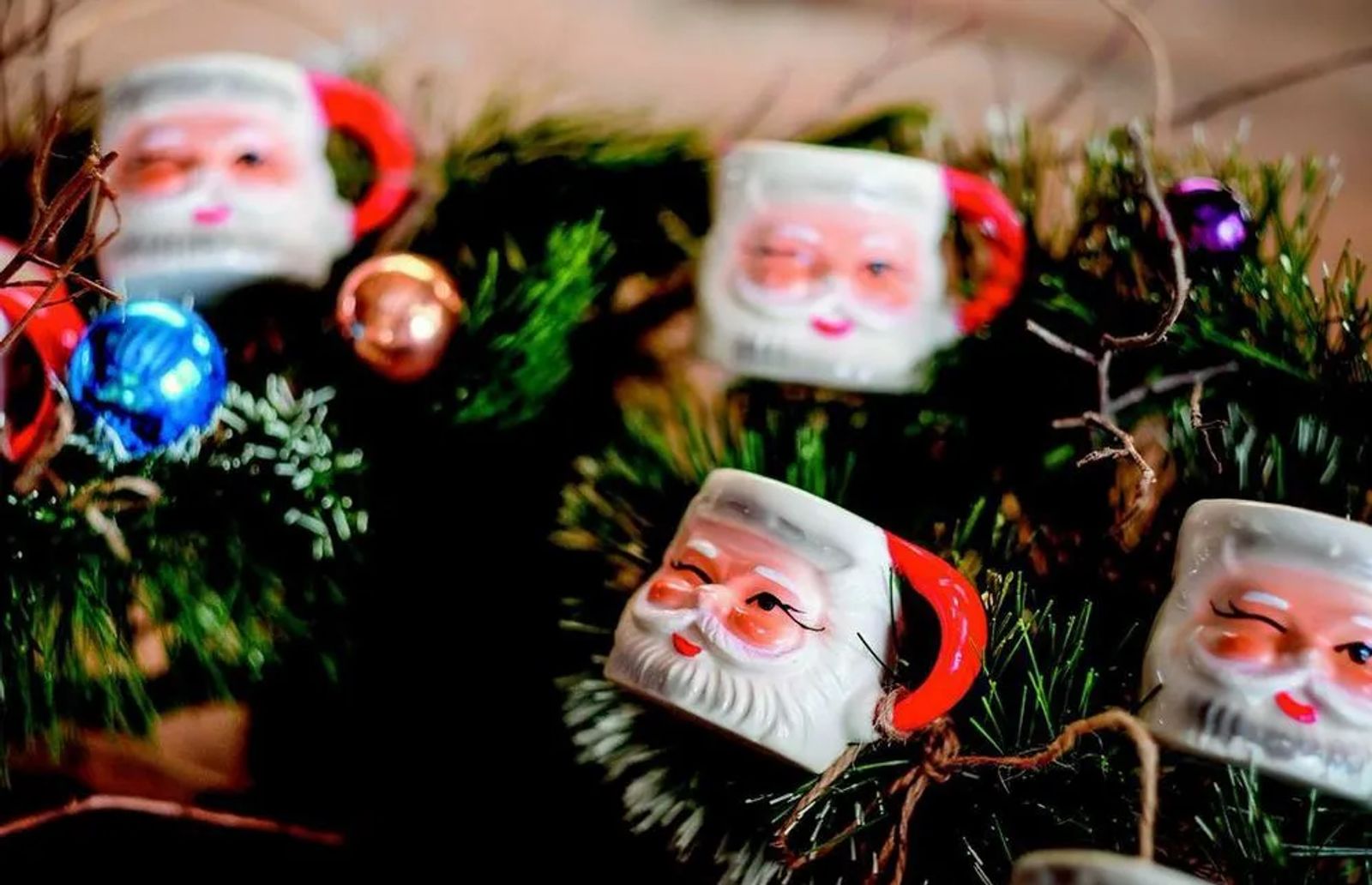 If I had to buy everything on my list I would guess it would cost about $60. That"s a fraction of the cost of the wreath I saw at the boutique. With my 12" wreath, I started by randomly placing ornaments on top to properly space them. You can use new ornaments, found ornaments, grandma"s keepsakes or even sentimental, yet broken ornaments that you can"t bear to throw away.
I started by tying on my 12 Santa mugs with twine since I wanted the wreath to have a rustic feel. After all were in place, I put a dot of hot glue to the back to secure them. I added vintage mini glass ball ornaments for color in the same fashion. I love the fact that these are all vintage ornaments with chips, cracks and even flaking color. It"s not perfect and that"s what gives the piece character. Because I felt the wreath needed a little more texture, I took a trip to my back yard and found some sticks and twigs to add an earthy feel.
Do you want a one-of-a-kind creation like this to adorn your door this holiday? You still have time! Hit the thrift store in search of ornaments and a wreath to serve as a base. You can even search your own home for things you like but haven't used in a while. You"ll end up with a personalized wreath that could help honor some of those longtime family memories. That"s priceless!