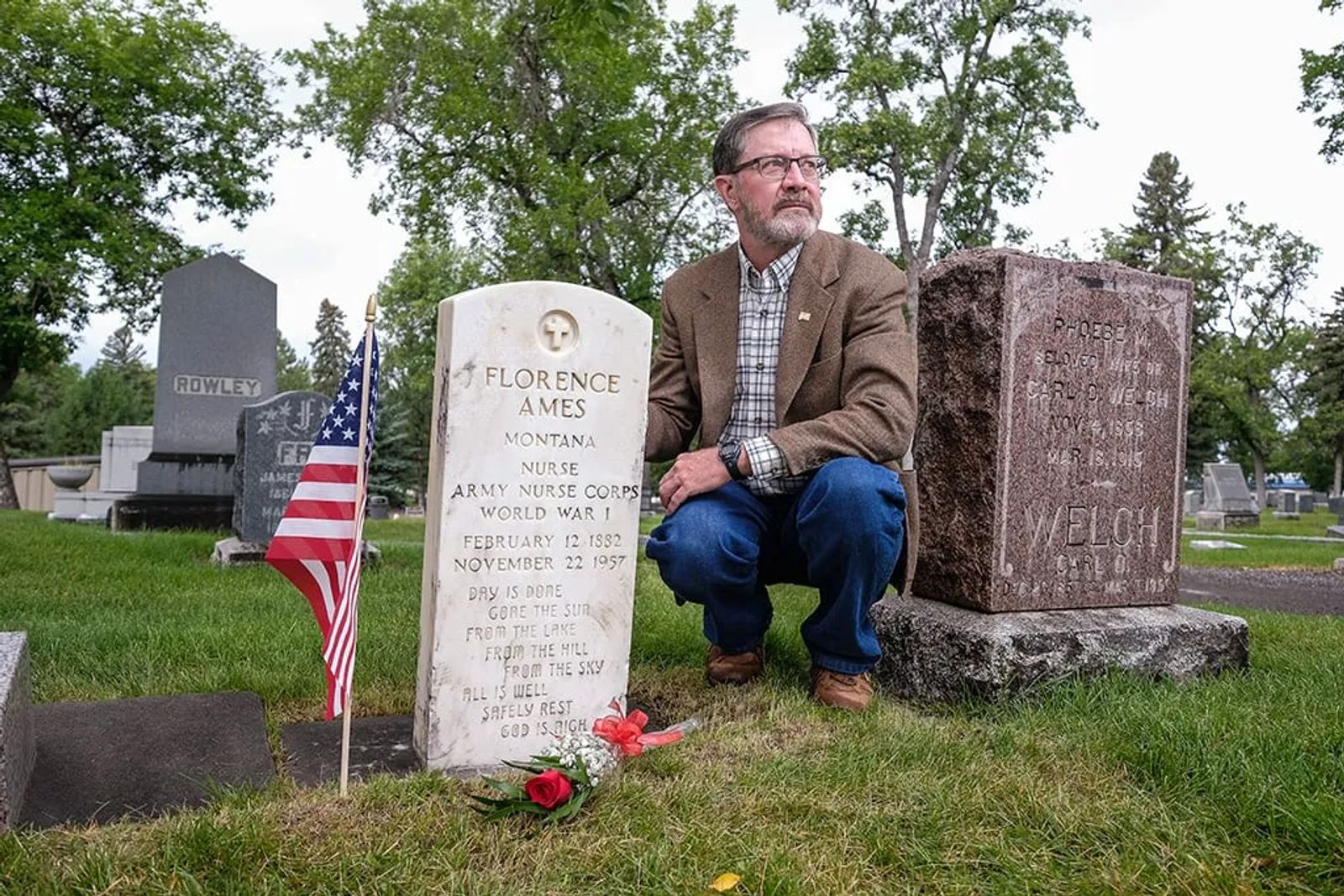 Leave No Woman Behind
Preserving the memory of Montana's WWI Servicewomen

On Memorial Day seven years ago, retired Army Lt. Col. Edward Saunders was placing flags at the white marble gravestones of fallen veterans in Mountview Cemetery in Billings. Each flag was carefully and properly placed, centered one foot in front of the headstone, not touching the ground.
After placing a flag on one particular grave and starting to walk away, Ed turned to see the name inscribed on the headstone. Etched in the marble was "Florence Ames. 1882-1957. Montana Nurse, Army Nurse Corps World War I," along with the words from the bugle tune "Taps": "Day is done, gone the sun, from the lake, from the hill, from the sky. All is well, safely rest. God is nigh."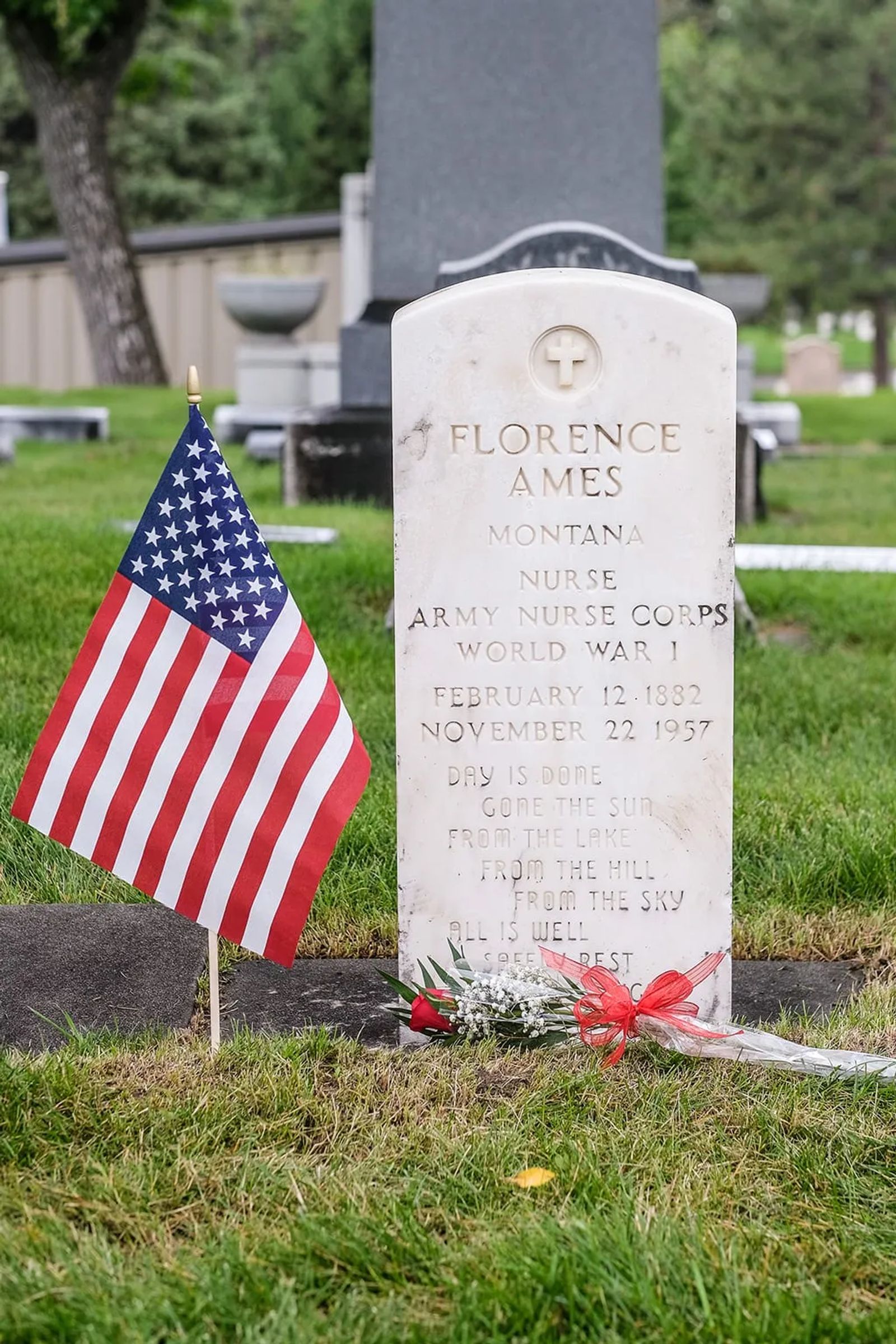 For some reason, the name and the words of the tune piqued Ed's interest.
"As I walked through the cemetery that day I kept wondering about Florence Ames," Ed says. "Who was this woman? Why would she volunteer for the Army in the early 1900s?"
His curiosity about Florence Ames' service was the product of the deeply patriotic blood running through his veins. Serving in the military is tradition for the Saunders family. In fact, members have fought in every war America has engaged in since the Revolutionary War except for two. The first exception was World War I, and only because Ed's grandfather had hearing loss.
When it was Ed's turn to serve his country, he says, "During the Vietnam War, the United States had started the Vietnamization program and my draft sequence number, 9, was never called up."
As a young man, Ed felt there were three noble professions in the world. To be a minister of the gospel, a lawyer or judge, or an officer in the Army. Ed says with a laugh, "I felt I was too 'salty' to be behind a pulpit." And unfortunately, he struggled to pass the law school entrance exams, closing the door on a legal career. However, he says, "I love America, and being an Army officer was right up my alley."
Ed was commissioned on May 17, 1977, two years after the fall of Saigon, which signaled the end of the Vietnam War and the beginning of the reunification of Vietnam.
For 22 years and 16 days, Ed served in the United States Army. Following duty's call, the lieutenant colonel, his wife, Charlene, and son, Benjamin, circumnavigated the globe one and a half times. Recounting one of the more stressful times of service, Ed says that in July of 1990, he and his family moved to Riyadh, Saudi Arabia, where he was to be the senior weapons and munitions adviser to the Saudi Arabian National Guard. Less than a month after their arrival in Riyadh, on Aug. 2, 1990, the Iraqis invaded Kuwait in great strength.
"We deployed to the border within a couple of days," he says. "I went to war with a Chevy truck, two uniforms, a sack of groceries and a Michelin travel map. No weapons. The best weapons we had were our wits and our big V8 engines in our trucks so we could get out of there when we needed to, and many times we did. My wife and son were still in Riyadh, which was under fire by Iraqi SCUD missiles, so it was a tremendous quandary. I wanted to be able to protect my family, but I had a duty to fulfill."
Fortunately for the family, there were good friends who helped keep them safe in Ed's absence. He retired to civilian life in 1999.
Throughout Ed's retirement, he has continued to serve as a volunteer, working as an advocate of veterans' rights and recognition
"The Army has a credo," Ed says, "that within the realm of human possibility and endurance we do not leave any serviceman, or woman, behind in body, memory or spirit."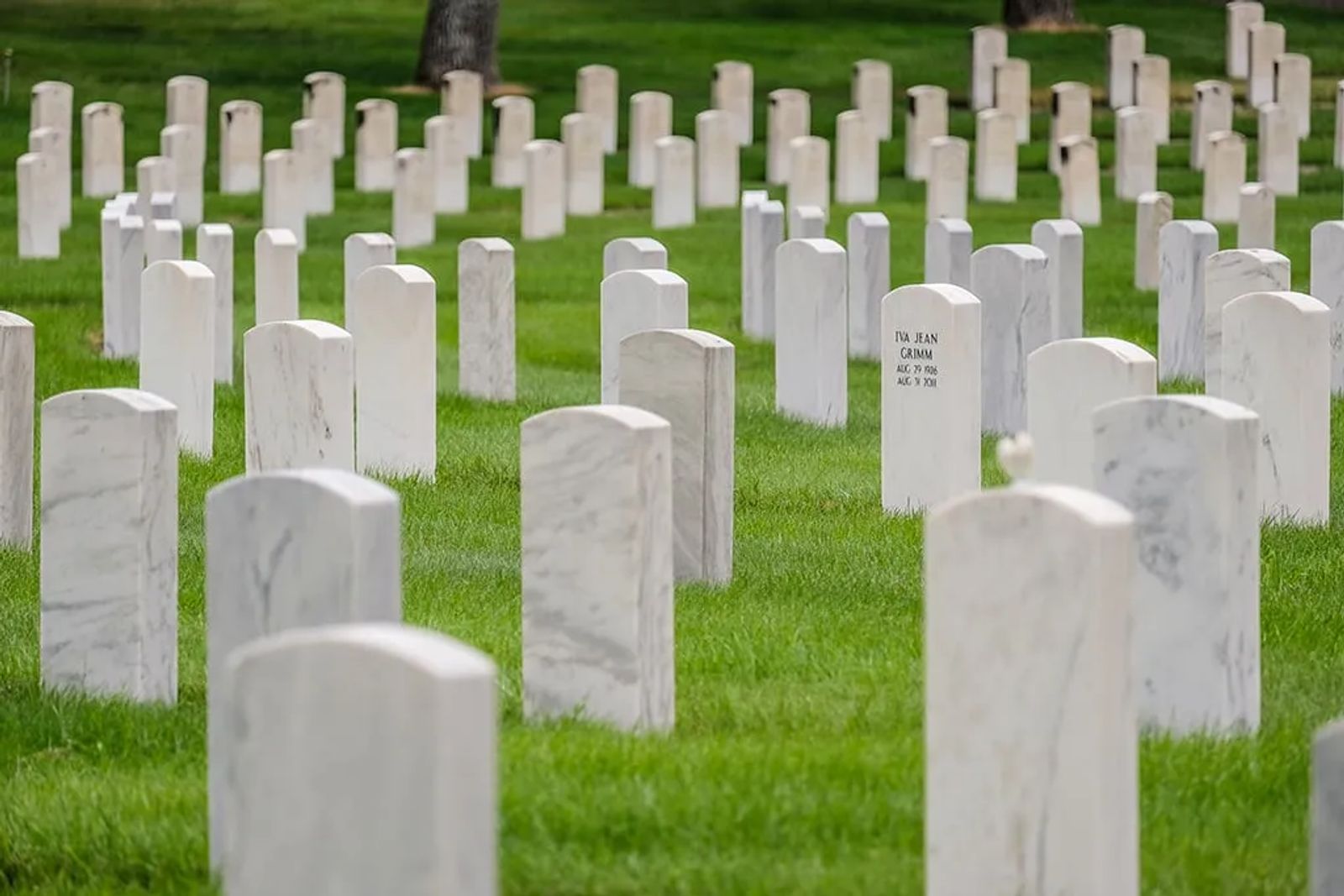 This is what drove him to lead the effort to create the Yellowstone National Cemetery in 2014. It is now Montana's only National Veterans Cemetery open for burials and holds the remains of more than 1,000 veterans. That same curiosity and commitment to the Army credo drove Ed to seek out more information on Florence Ames.
"I began to research who this remarkable women was," he says. Through two visits to the U.S. National Archives and countless visits to historical societies and museums, Ed found out a lot about Florence Ames.
For years, Florence was the only graduate nurse in Montana. The registered nurse designation wasn't established in Montana until 1913. Florence helped pass state legislation to raise nursing standards, and she was an original member of the Montana State Board of Nursing Examiners. She also worked in nursing education, and as a Red Cross nurse, she went to war, traveling to Hawaii and Central America, among other places. In 1918, when the Army Nurse Corps was born, Florence would continue her service in the military. She died in San Francisco in 1957. She and her sister, Emma, also a spinster, are buried together at Billings Mountview Cemetery.
As Ed immersed himself in Florence's story, he found others like her — strong, smart, independent women — who were volunteer nurses during the war. As he continued to compile research on the women, it began to look a lot like a book in the making.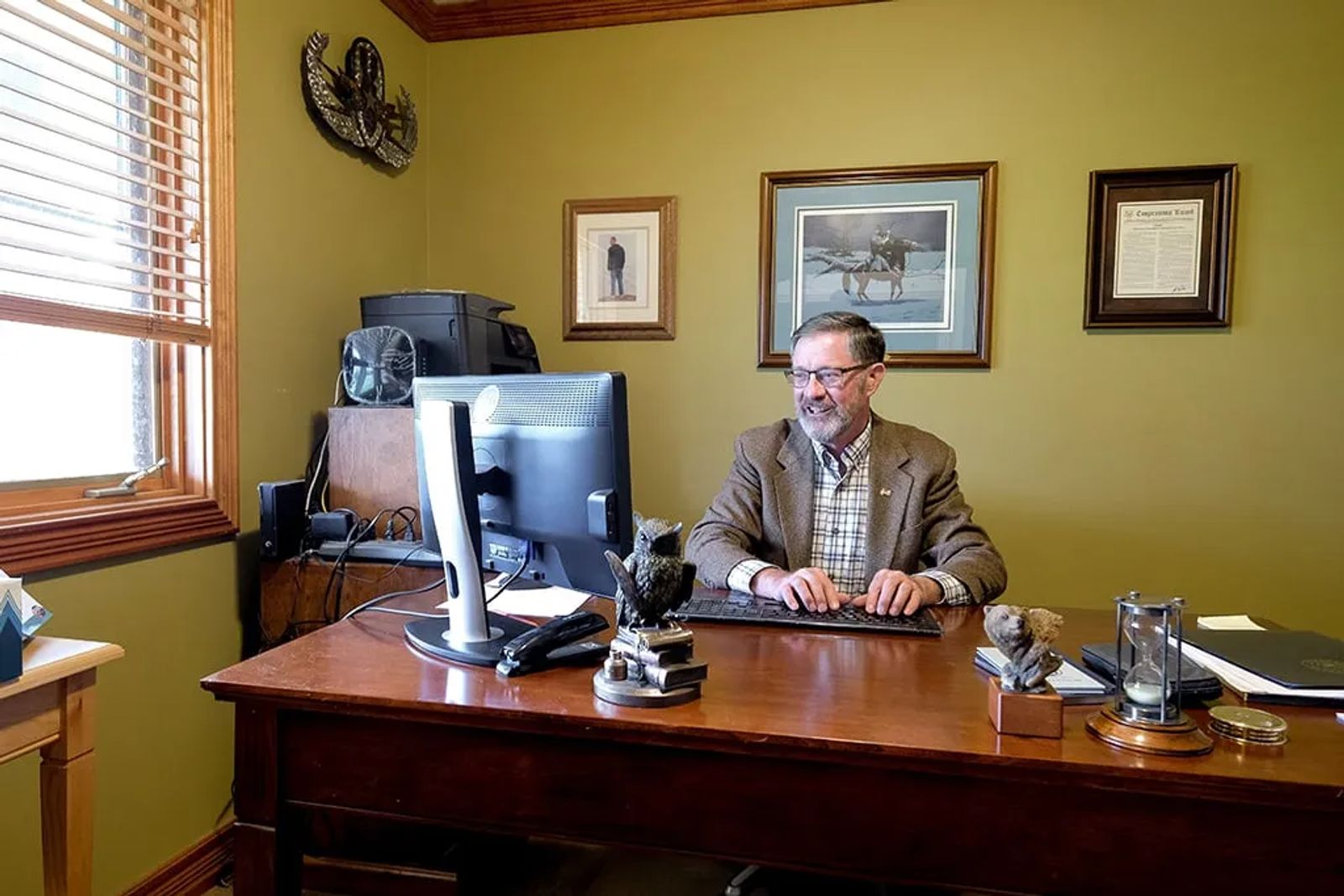 "This wasn't just a history project for me," Ed says. "I have been a genealogist for 40 years. I've learned a lot about military history along the way. If you take my Army officer and combat experience, my interest in genealogy and that intangible connection of the human experience, put it all into a blender you come out with the reason I had to do this book. It was a calling."
"This book" is "Knapsacks and Roses, Montana's Women Veterans of WWI." It tells the story of 23 women who were born in Yellowstone County, entered service here or are buried here. Asked why he chose to restrict his research to WWI women, Ed says, "You can find things written on women during World War II, but I felt like the World War I women were forgotten."
When the United States entered the war in 1917, Montana had more registered nurses than there were in all of the United States Army. Montana had 697 RNs in the state. The U.S. Army had slightly more than 400. With Florence Ames' help, a Montana nursing law passed in 1913 that created the standards for registered nurses, a more robust curriculum and certification than the "graduate nurse" of the time.
The Army surgeon general, Major Dr. Merritt Weber Ireland, estimated he would need one hospital bed for every four active soldiers and one nurse for every 10 hospital beds. That penciled out to one nurse for every 40 soldiers. The Army needed 37,000 nurses. Among those who answered the call were 217 from Montana, including 15 women who entered service from Yellowstone County.
"Most of these women were single, professional women. They were rugged and willing to go anywhere," Ed says. "Of the 217 who volunteered to serve the war effort, 42 percent volunteered to go overseas, most to France. These women were triple volunteers — volunteered to be nurses, volunteered to be a part of the war effort and volunteered to go overseas. They had economic and travel freedom. They certainly didn't live within the traditional role of the day."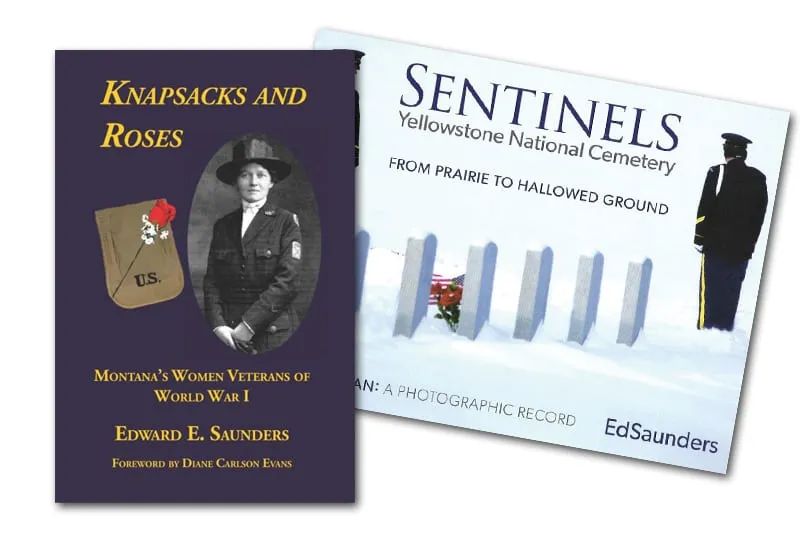 "Knapsacks and Roses," isn't Ed's only book. His first, "Sentinels," is a photographic history of Yellowstone National Cemetery in Laurel. Saunders also served on the Yellowstone Historic Preservation Board. In yet another way of carrying the spirit and memories of these amazing women, Ed spearheaded the installation of the women's WWI veterans memorial in Billings, with the names and places of service of all 23 Yellowstone County veterans — the first such memorial in Montana.
It would be challenging to have a conversation with Ed and not walk away inspired to preserve and relay history to generations to come. Ed honors Florence and her peers so well with not only his words but also his commitment to tell the stories of those who no longer can.
For the 23 World War I female veterans who came from Yellowstone County, served here or are buried here, because of the faithfulness of Ed Saunders, they can indeed be assured, "All is well, safely rest."
BOTH OF ED SAUNDER'S BOOKS,  "Sentinels: Yellowstone National Cemetery from Prairie to Hallowed Ground" and "Knapsacks and Roses: Montana Women Veterans of World War I," can be found at Amazon.com.
A Glimpse at Ret. Lt. Col. Ed Saunder's Research
Montana WWI Women of Note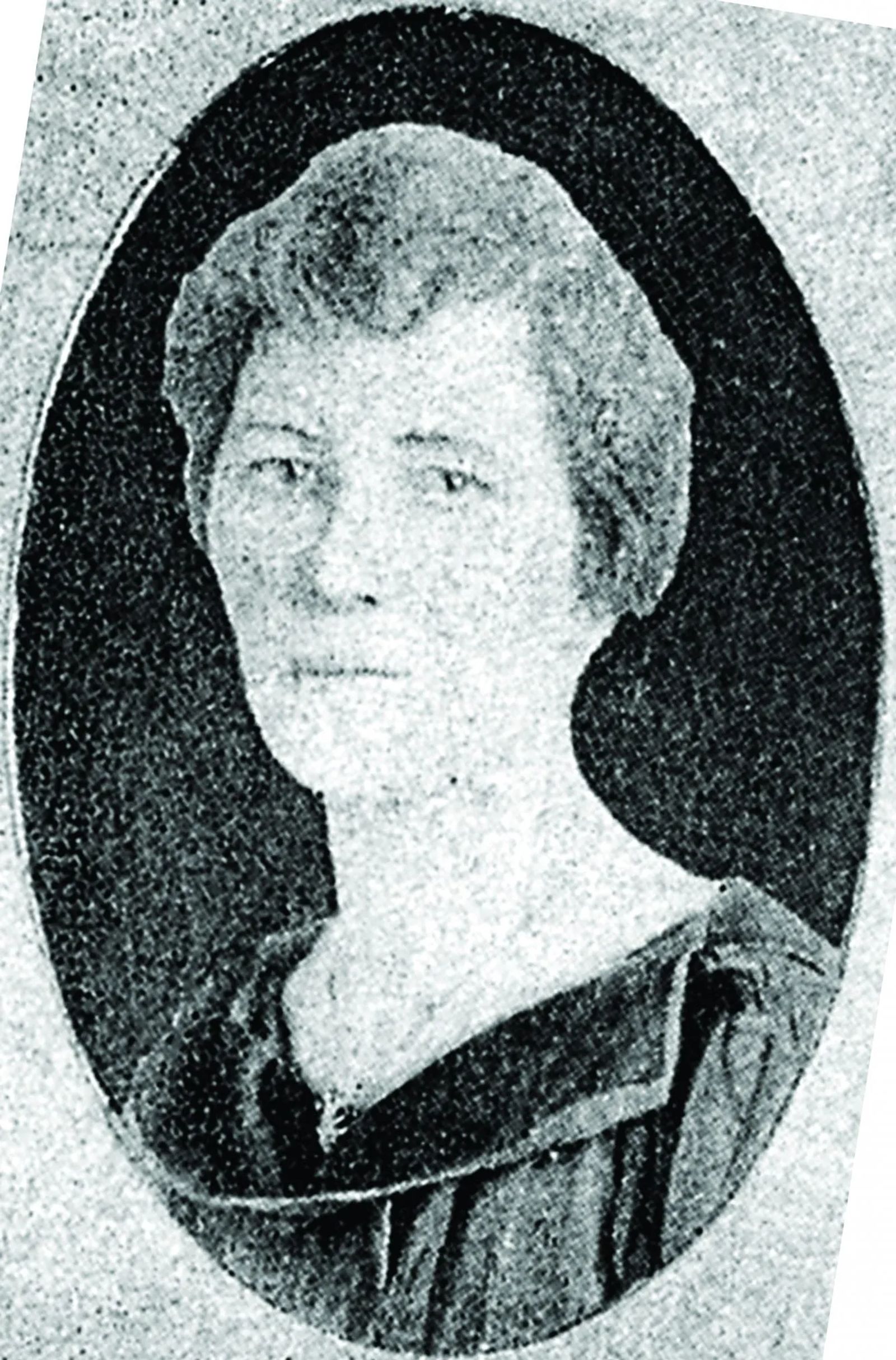 Not all Montana women who served in WWI were nurses. Merle Egan-Anderson (above) served with the Women's Telephone Unit of the American Signal Corps. Nicknamed the "Hello Girls," these women were the telephone switchboard operators in France. Five members of the WTU were from Montana. Egan Anderson, from Helena, served with distinction as the chief operator at the Paris Peace Conference in post-war France. She successfully led a 60 year struggle to get veteran status for all America's women veterans of the WTU.[/caption]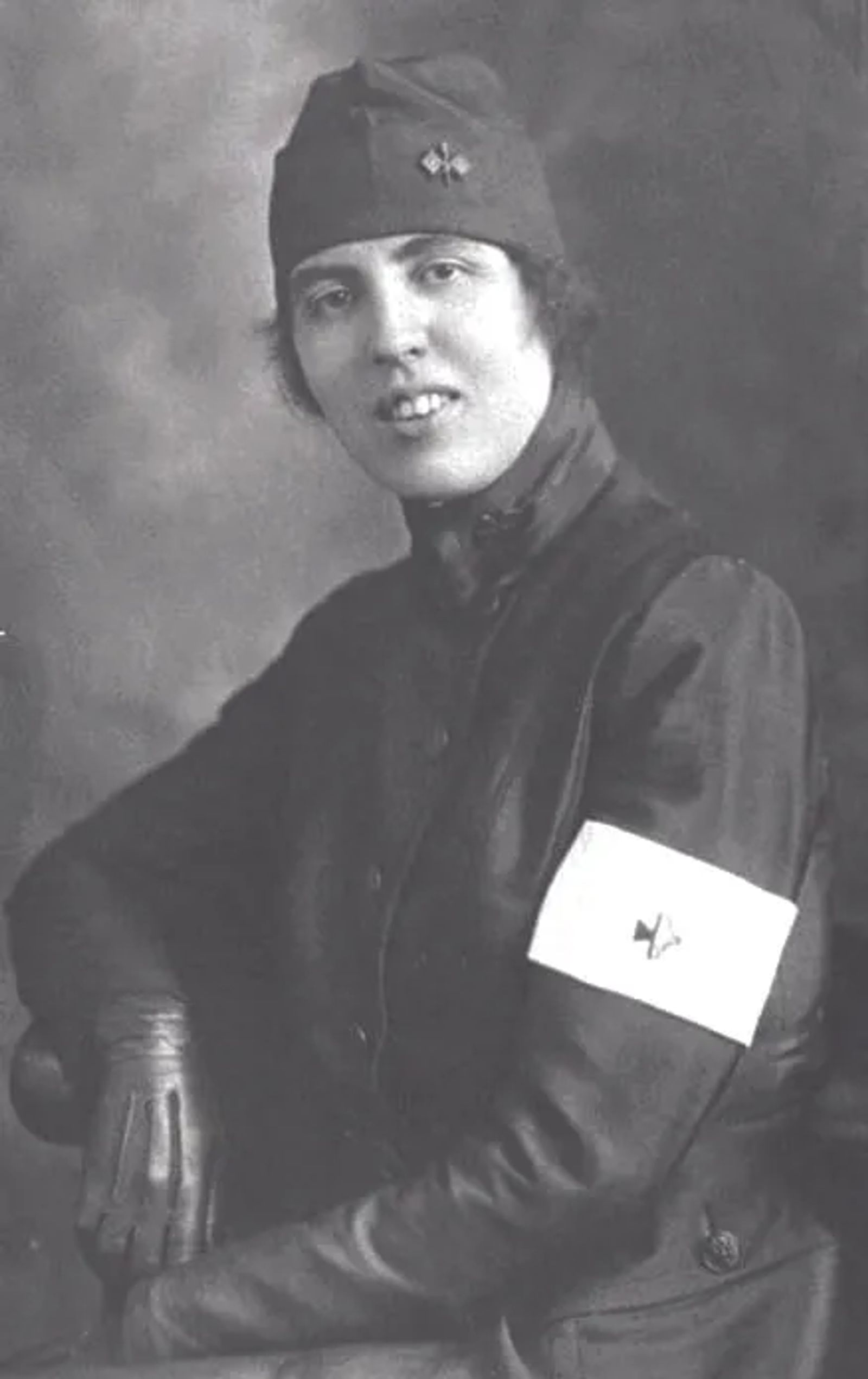 Susie Lee Welborn-McCrumb of Billings was a remarkable woman with a lot of pluck and spunk. At her death in Billings at 103, Susie was thought the last surviving member of the WWI Army Nurse Corps. She served in France. Her brother, Frank Welborn, was killed in action in WWI. After the war and before she returned to America, she struggled to find his grave. She's buried in Sunset Gardens in Billings with a veteran's headstone. [/caption]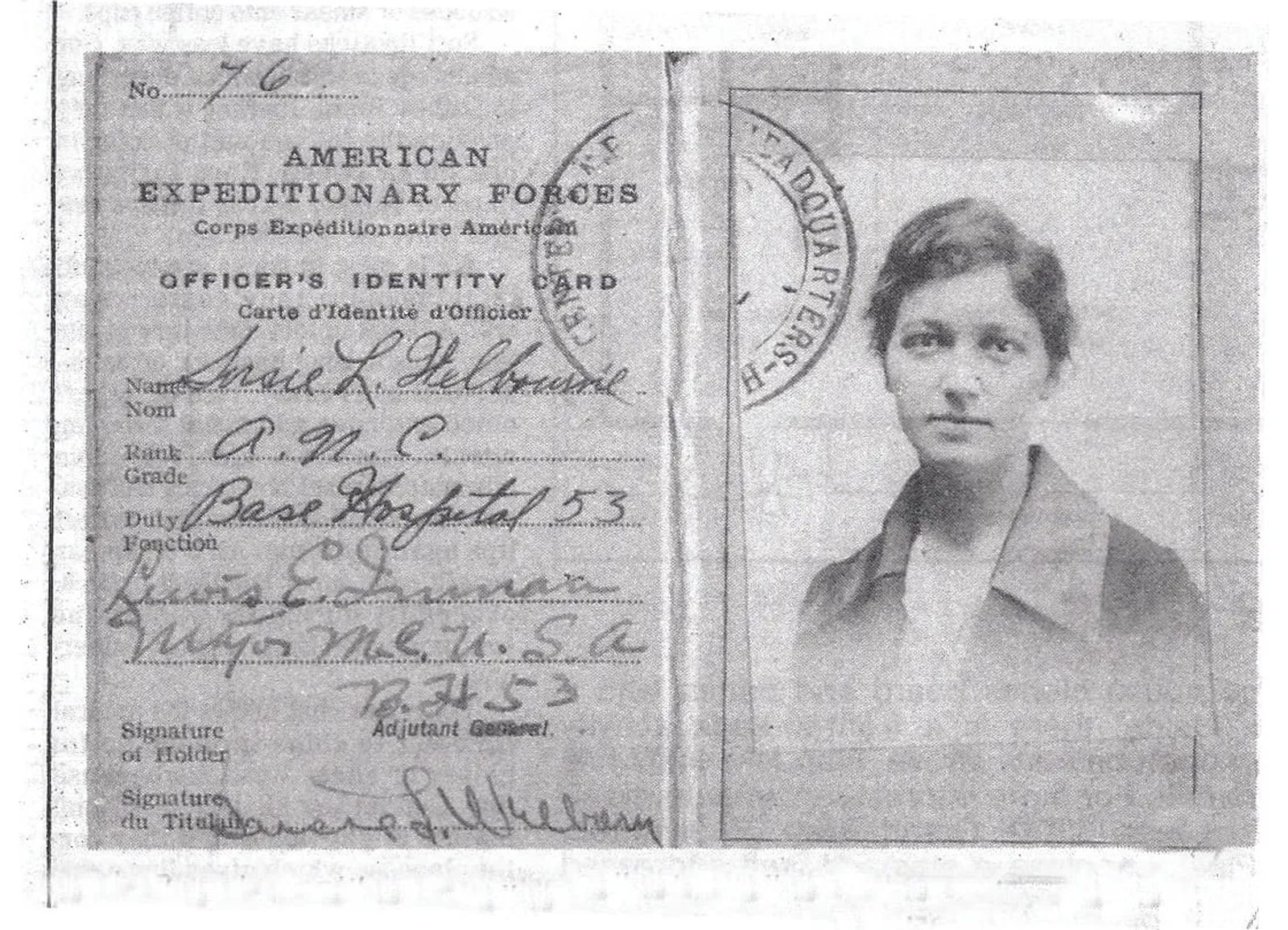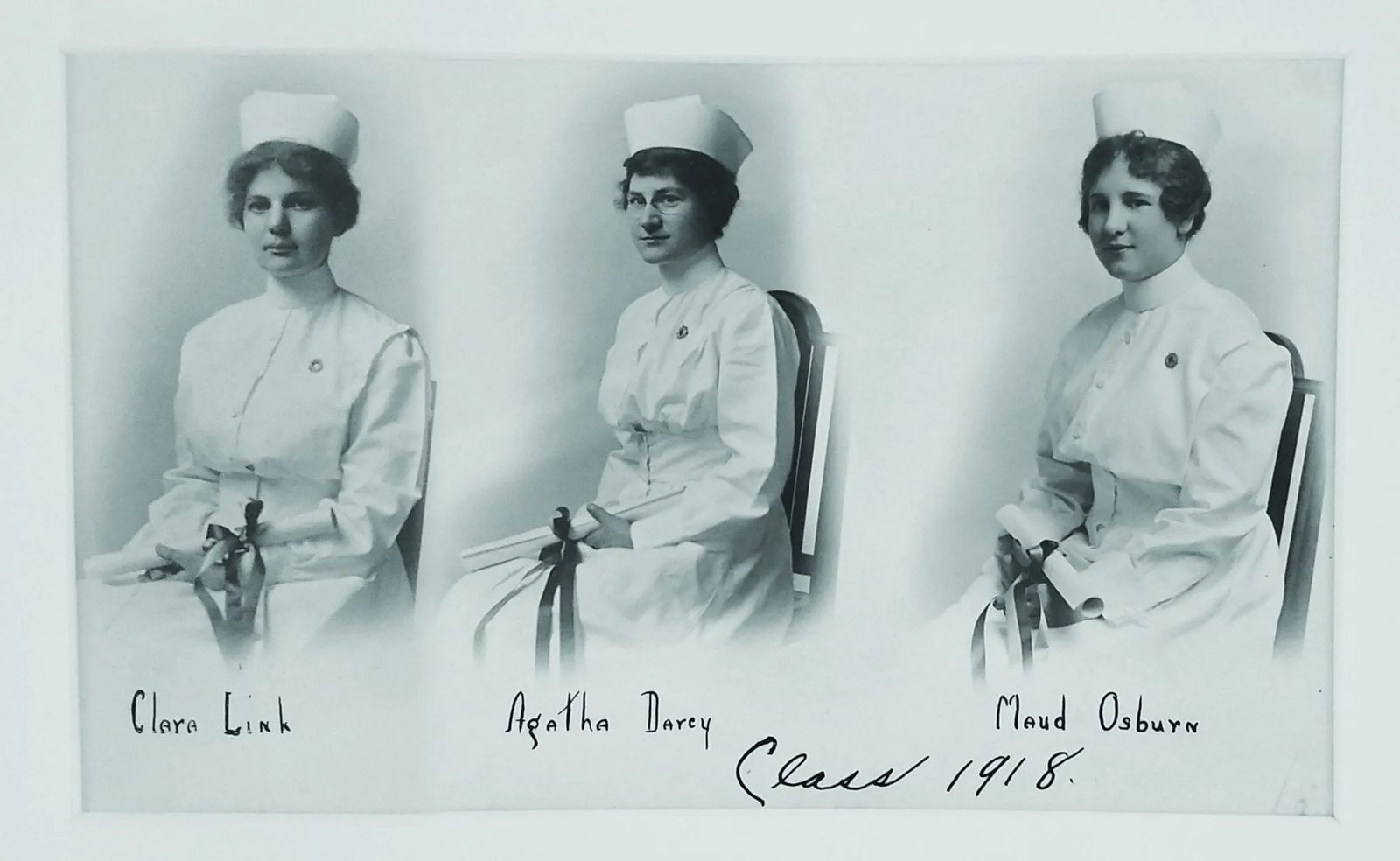 Elizabeth Dorothy "Sandy" Sandelius was a nursing school graduate from Helena who practiced in Columbus. A nurse in WWI Army Nurse Corps, she was cited for heroism under fire at Field Hospital 112, U.S. 28th Infantry Division, Cohan, France. She's been nominated by Ed Saunders for the Silver Star Medal. [/caption]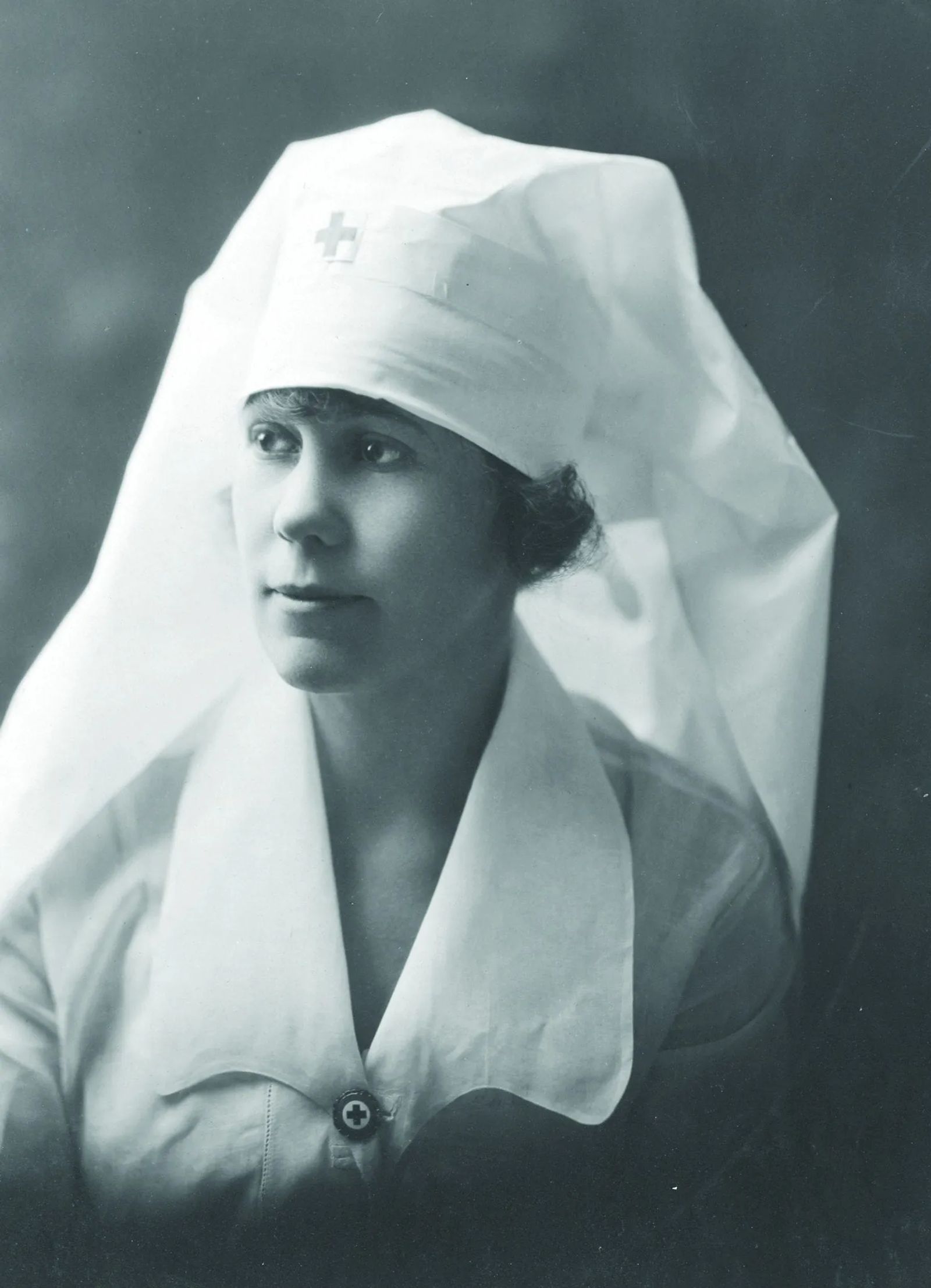 Alice Hough Ralston, Army Nurse Corps, WWI. Ralston is the first official female military veteran in Montana history. She entered the Navy Nurse Corps in 1914 before transferring to the Army Nurse Corps in 1917. Born near Butte, she was the first Montana military nurse to go directly to war in France in May of 1917 without first serving stateside. Ralston spent two years in France, much of it along the front battle lines.[/caption]