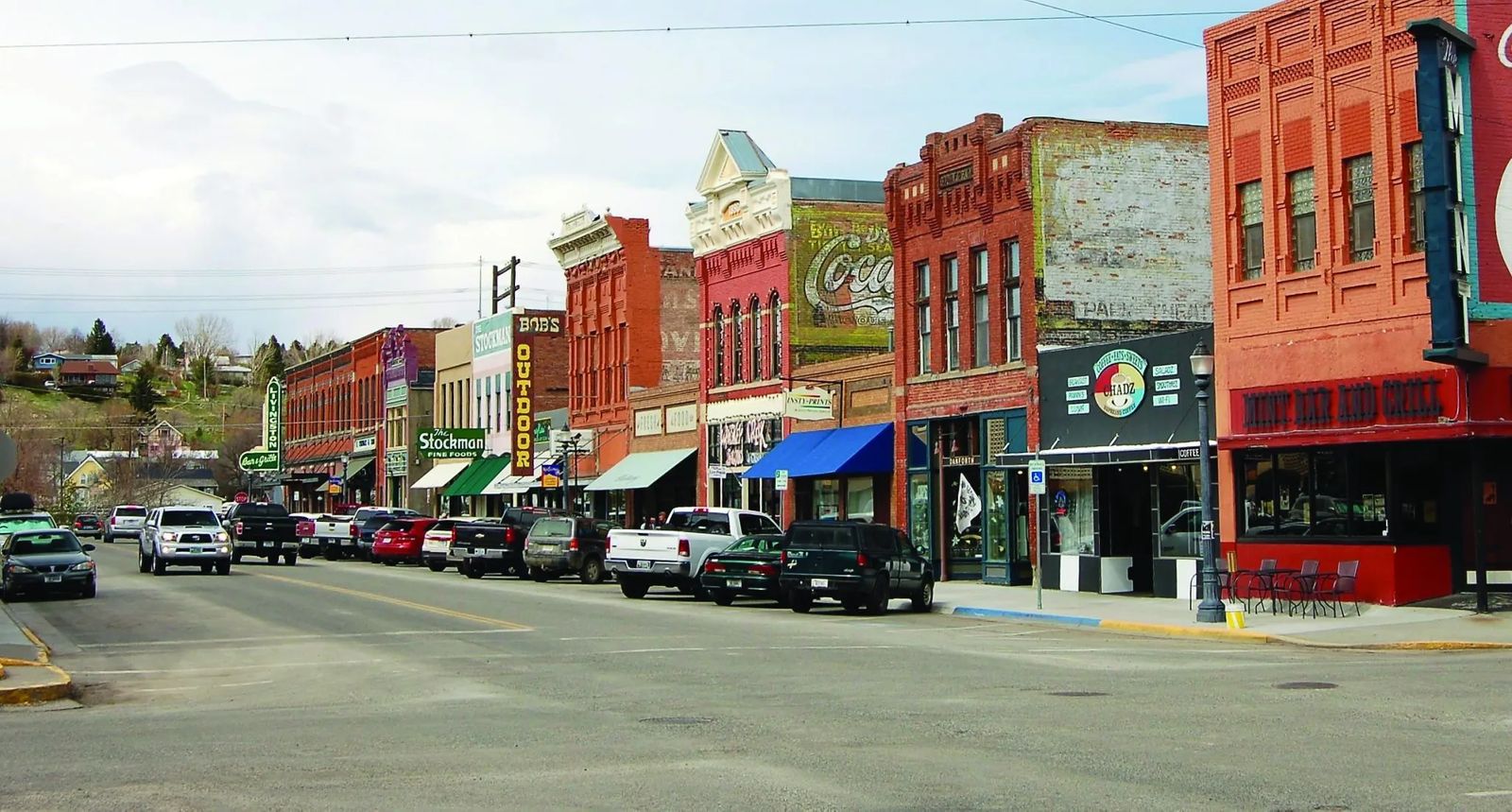 Faces & Places: Lively Livingston, MT
Defined by river, ranchers, writers and…wind
Driving in from the east, the first sign is the windsock.
The orange "tube" along Interstate 90 merely flutters today, meaning it's an extra good day in Livingston, Montana. It's a good day for gazing at galleries, a good day for dining outside and a good day for casting a fly. If one were to stay overnight, it would be a good evening for a local brew and a bit of live music.
Livingston's got just about everything — off-the-charts scenery, a rich arts culture, an eclectic choice of dining experiences and a history replete with colorful characters.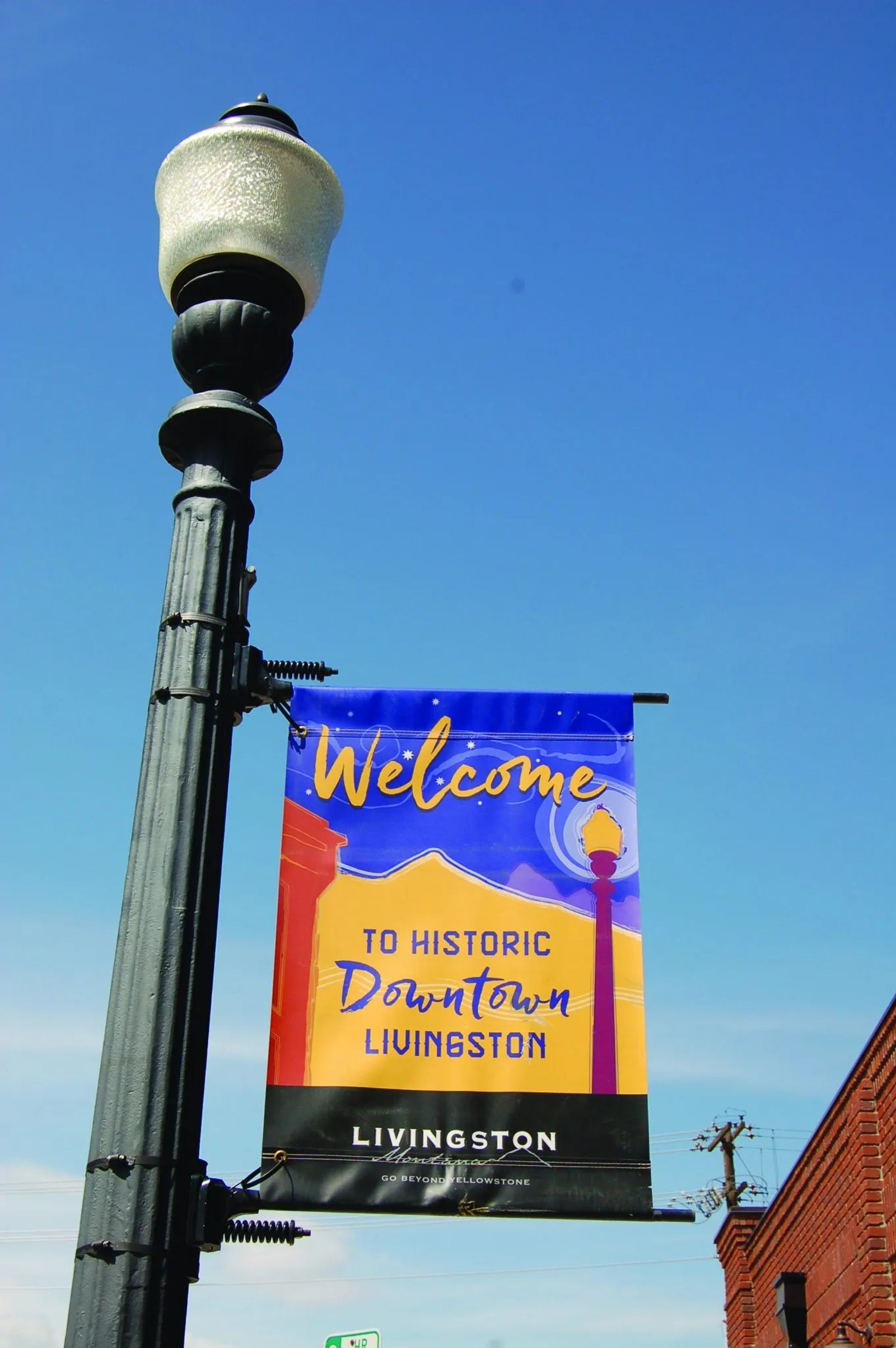 Surrounded by mountains and situated at the "Big Bend" of the Yellowstone River, the town of 7,400 garnered Montana's Community of the Year recognition for 2017. And, it's easy to see why. Besides being a Mecca for fly fishing enthusiasts — the famed Dan Bailey set up shop there — it's within minutes of a major ski area, Chico Hot Springs and less than an hour from Yellowstone National Park.
The town's diversity is evident in the people walking its streets. Alongside writers, retirees, and restaurateurs, you'll pass ranchers and farmers.
Livingston is also known for "celebrities," past and present — authors like Richard Brautigan, Doug Peacock, and Tom McGuane; artists and actors like Russell Chatham, Margot Kidder and Jeff Bridges; musicians like Jimmy Buffet and even TV notables like Anthony Bourdain. Though out-of-towners may come to gawk, locals don't fawn on them.
That Hollywood "stardust" also extends to Livingston's made-for-the-big-screen panoramas, which have earned top billing in such films as Rancho Deluxe, A River Runs Through It, The Horse Whisperer and, just this past year, Certain Women.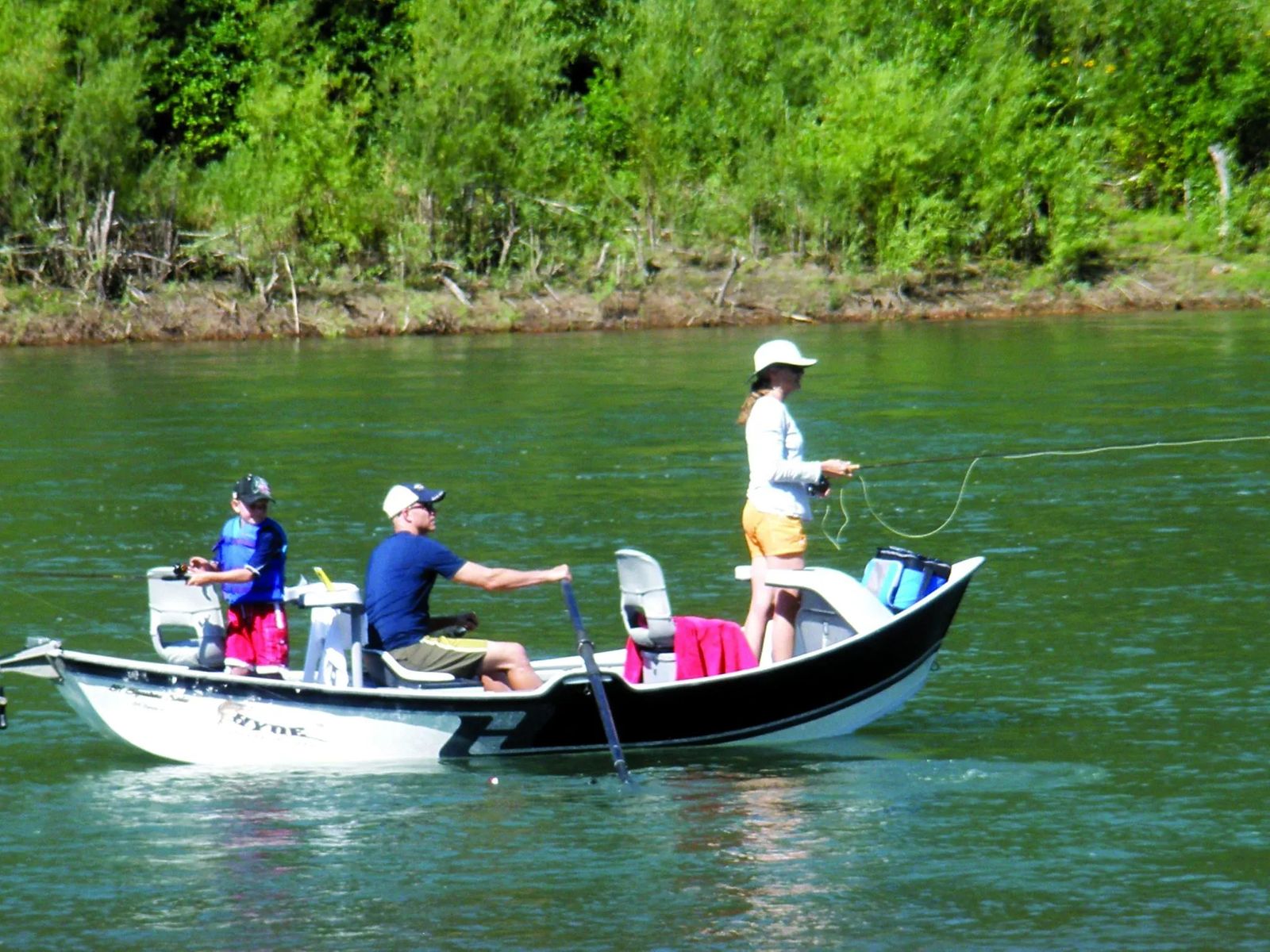 It's here where visitors discover an old railroad building repurposed as a restaurant, a former schoolhouse turned into a museum and another schoolhouse adopted by artists. Even the stately brick fire hall has taken on new life as Livingston's fitness center.
That the old structures remain – it's said that 80 percent of the buildings are listed on the National Register of Historic Places — is a testament to both their original construction and to today's residents. "They started building with brick from the very beginning," says Paul Shea, director of the Yellowstone Gateway Museum, one of three museums in town. "There were never those ramshackle buildings that you saw in other western towns."
Paul Shea, director of the Yellowstone Gateway Museum[/caption]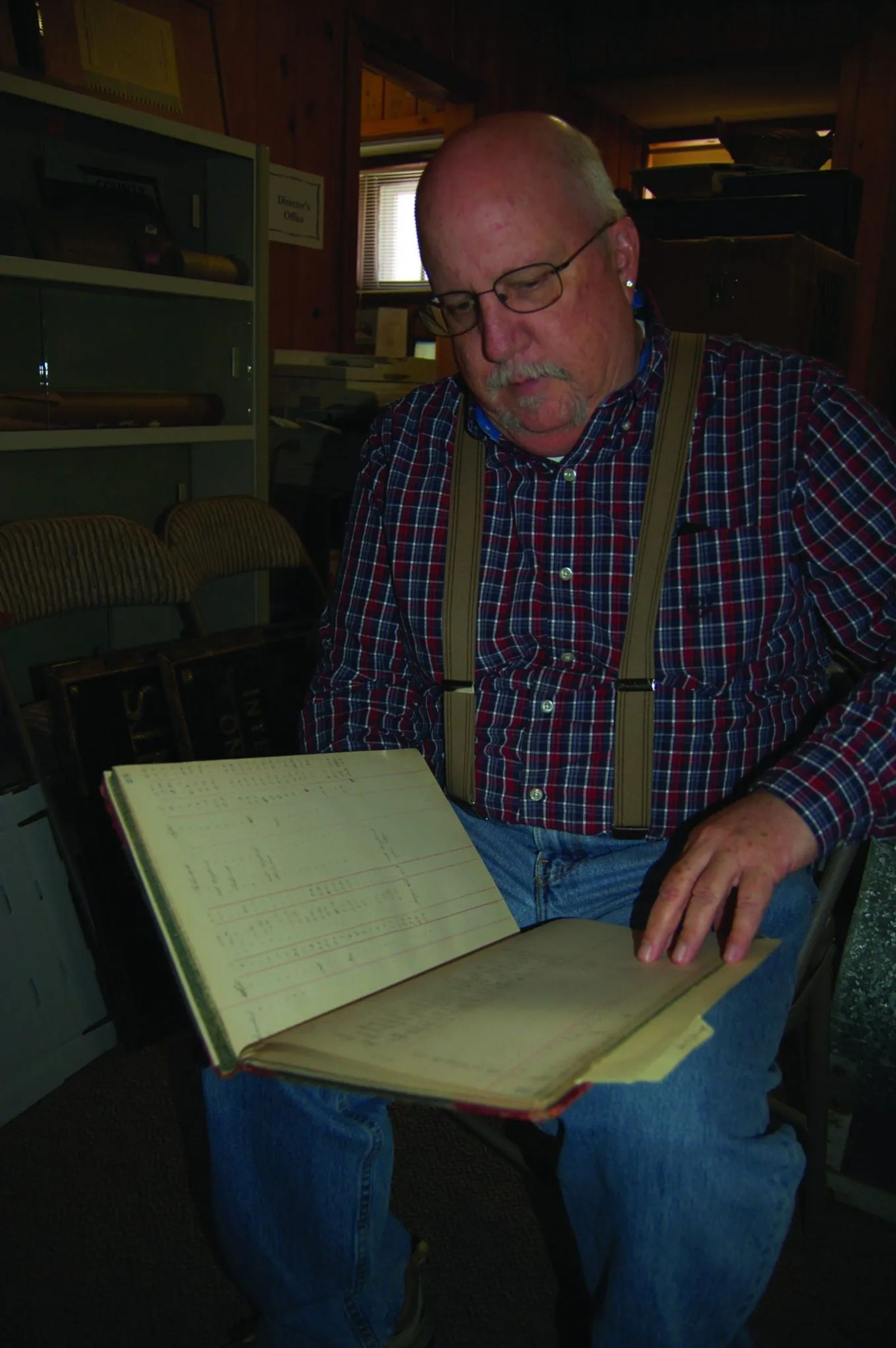 A visit to Sax and Fryer Company, a store that deals in books and stationary, takes visitors back to the town's founding in 1883. The wood floors creak and the air itself evokes a sense of a century past. Though the shop boasts the original cash register – it can only ring up to $9.99 – its shelves are stocked with recent works of local authors.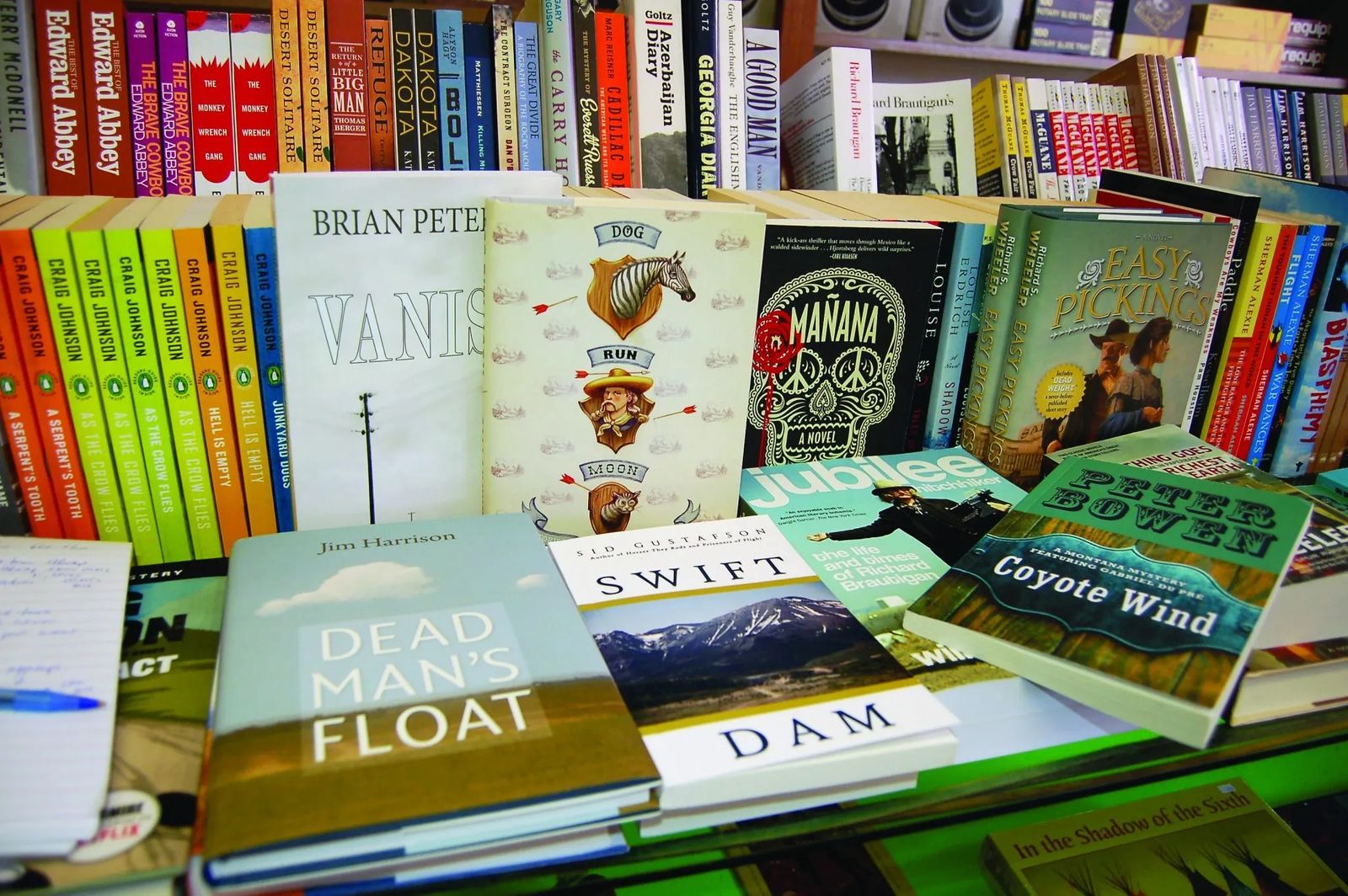 And despite Amazon's reach, John Fryer, current owner and grandson of one of the original owners, says his store is doing "just fine."
"We just do what we always did," he says. "Our slogan is Books of the American West."
The community as we know it today can trace its beginnings to the Northern Pacific Railroad and its name to a long-ago executive for that line. The location was chosen for being halfway between Minneapolis and Puget Sound, Shea explains.
"It was slated, even from the beginning, to have a big (train) shop here," he adds.
The town, however, was not immune to the whims of the railroad. For nearly a century, it thrived as a railroad hub and a "jumping off point" for travelers on their way to America's first national park.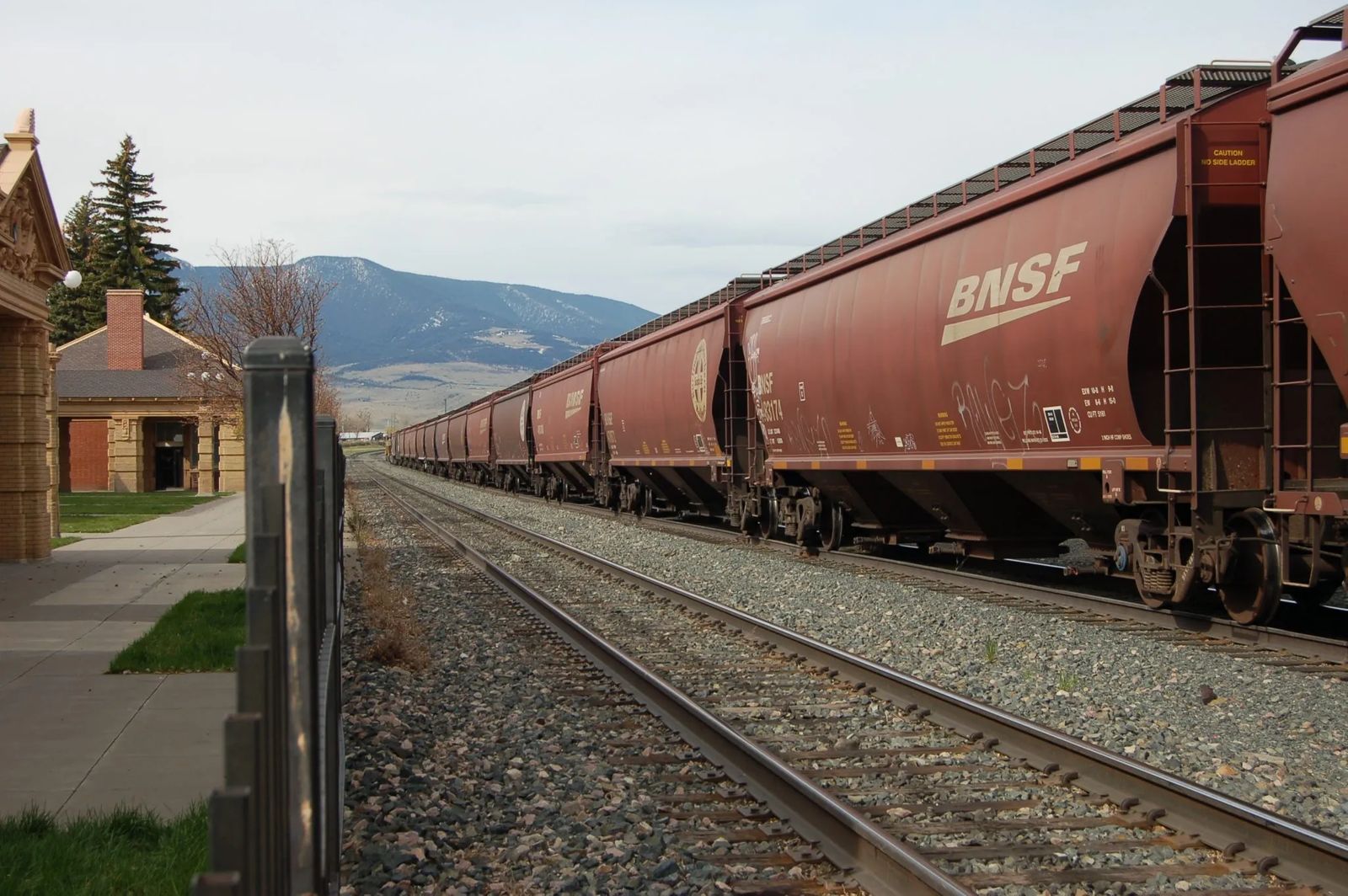 But the railroad's decline — passenger service ended in 1979 and the rebuild shops shut down in 1986, taking 450 jobs — left a lasting impact. Since then, Livingston has redefined itself with a notable shot-in-the-arm from the art, literature and film communities.
Local characters have always added color to the railroad town. From Calamity Jane, who spent a number of years in the area, to the director Sam Peckinpah, who earned a reputation for his wild living, larger-than-life personas have shaped Livingston's story.
The town was even memorialized by Jimmy Buffet in his 1978 classic "A Livingston Saturday Night." If the town's nightlife has tamed down since then, its vibrancy has not dulled.
"We have more live music venues, seven days a week, than any city around here, even Bozeman," says Leslie Feigel, executive director for the chamber of commerce. "And we have two live theaters — the Blue Slipper and the Shane Center — that run year-round."
As a foodie's delight, Livingston offers a wide variety of dining experiences — from Mark's In & Out to Gil's to the Beanery to Pink's Café. It is also the birthplace of the popular Montana Rib and Chop restaurants.
And, don't forget breweries. Livingston's got two of them — Neptune and Katabatic Brewing Company. Both have earned awards for their local brews.
Art galleries, with names like the Flying Squirrel and Mordam Art (it means exactly what it sounds like), are peppered throughout a few downtown blocks.
Bonnie and Parke Goodman opened Mordam Art 19 years ago. Parke works in oils, painting local landscapes and finishing them with frames he builds himself. Bonnie turns colored glass into vibrantly-colored, and sometimes whimsical, jewelry.
Jackie Feigel, who also works at the chamber, is a relative newcomer. She, along with her mother and sister, were "blown in on the wind."
"We were taking a road trip and had to come down into Livingston because the highway was closed down for the wind," she explains. The three liked what they saw and decided to relocate.
But, the wind that swept them into Livingston tends to sweep out a similar number.  "A lot of people move in but a lot of people move out," Fryer says.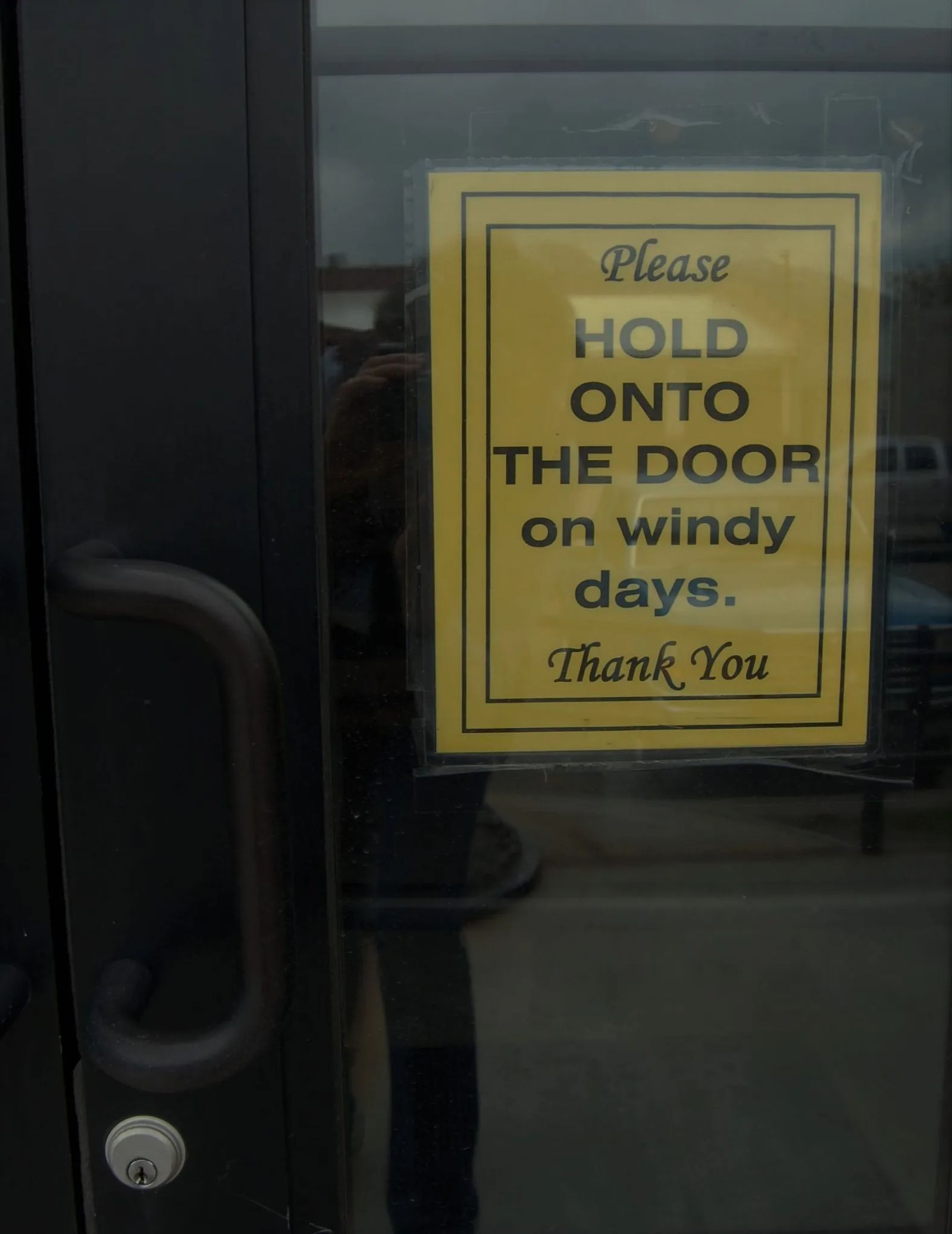 Ranked number two for its raging gales, Livingston averages 62 days a year with winds in excess of 50 miles per hour.  The winds are borne on Yellowstone's high plateau, where cool air rushes to replace the warmer air in the lower country around Livingston. As air funnels through the Paradise Valley, it picks up speed.  Locals learn to adjust. They know to hold onto their hats and they take care when opening doors. As for Jackie, when high winds are forecast, she twists her hair into braids.
Though even locals grow weary of the winds, they love their locale enough to put up with it. And they love to joke about it.
"It keeps the air clean," they say. Or, "if the wind ever stopped, we'd all fall down."
In April of this year, locals were swapping tales of near-80 mph winds that scoured the area earlier that month.
It took Joan Mapel a couple days to figure out what she'd seen blowing past her house that day. Someone posted that their dog house was missing," she says, shaking her head. "It was the dog house that blew by. The dog house."
But take heart. The wind does ease up – particularly in the summer. And when it does, it's an extra good day in Livingston.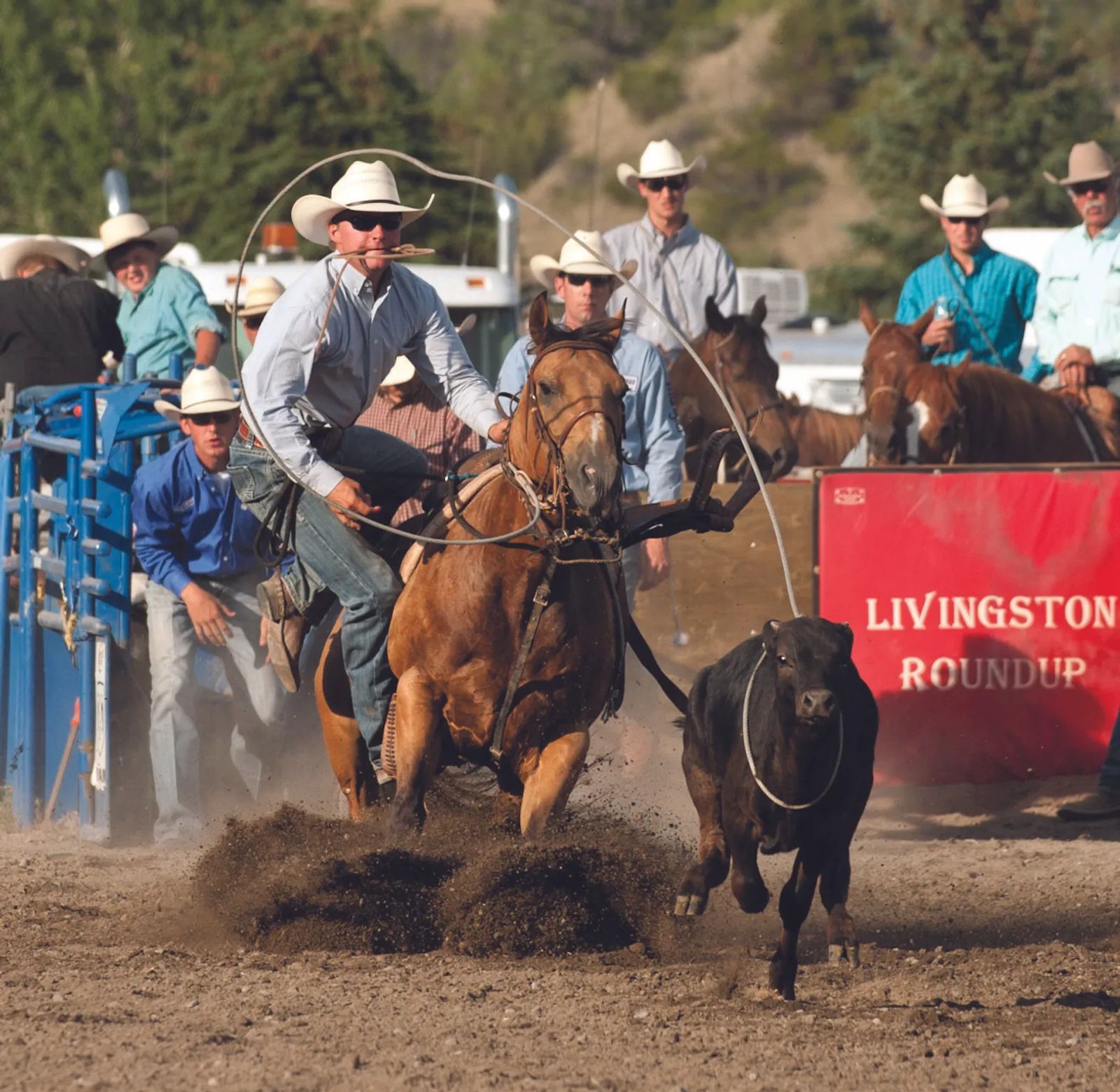 Livingston
There's lots to do!
For a tour of Livingston's "yesterday and today," hop on board an old-time Yellowstone Tour bus any Thursday through Saturday, June 1–Sept. 2. And if you're a railroad buff, make sure to combine a visit to the live model railroad trains every Thursday, 1-4 p.m. You'll find both at the old railroad depot.
For animal lovers, add the "gentle giants" to your calendar. The United in Light Draft Horse Sanctuary welcomes the public during visitor hours, every Saturday during June and July, from 10 a.m. until noon. Learn more about this draft horse rescue at www.draftrescue.com
Livingston cranks it up a gear for the Fourth of July. Since 1923, the Livingston Roundup Rodeo has drawn the nation's top cowboys and cowgirls to compete in the town's evening event (nightly at 8 p.m.). Before you go, pony up on terms like "pulling leather" (when a bronc rider is disqualified for holding onto the horn or saddle) and "hooey" (a wrap around any three feet and a half-hitch used in calf roping). And, don't wait for the evening event! The Annual Livingston Roundup Parade kicks off the weekend at 3 p.m. on July 2.
Diversify your Fourth of July weekend with a swing by the Festival of Arts at the Depot Center, also July 2-4. If you're unable to make that showcase event, drive into town the fourth Friday of every month for Livingston's Art Walk.
Launch your raft in the Yellowstone River at Livingston on July 7 and join in the "wild and wet" two-night Yellowstone Boat Float down to Columbus.
Grab a partner and shuffle on over to Livingston for live music and boot-scootin'. Though the town is known for live music just about any night, mark your calendars for Summerfest Day on July 21 or Livingston Hoot on Aug. 3.
Addicted to fishing? The annual Fly Fishing Fair, organized by the Livingston-based International Federation of Fly Fishers, runs Aug. 4-5. Check out the latest gear, pick up tips on casting or sign up for a fly-tying workshop. The fair features a Women's University and even a two-day youth camp.
For more information on these events and plenty more, go to www.DiscoverLivingston.com or call 406-222-0850.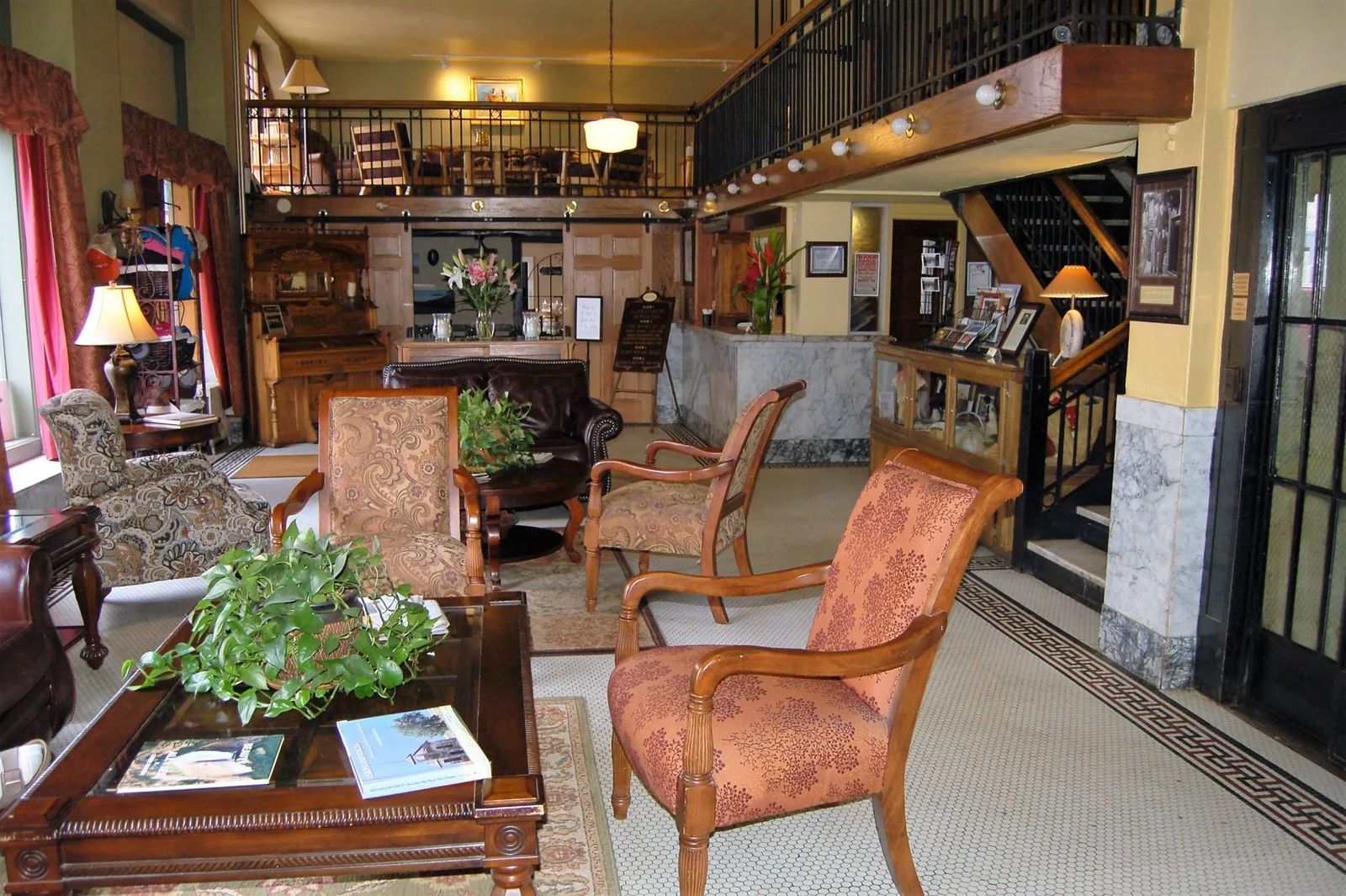 Memories at the Murray
A hotel that's rich in stories
Everyone's got a story about the Murray Hotel. Some are fact, some are fiction but all are entertaining.  Built in 1904 by Josephine Kline, the once-elegant hotel's guest register lists a mix of railroaders, travelers, cowboys, and celebrities who climbed the marble staircase or dined under chandeliers.
The Queen of Denmark once spent the night as did the humorist Will Rogers. The later, it's said, tried to bring his horse to his third-floor suite, via the 1905 elevator.
Though some say Calamity Jane stayed at the Murray, that's highly unlikely — at least when it was ready for business. The hotel didn't open until the year after Calamity died, explains Kathleen Kaul, who owns the Murray with her husband Dan.
"She probably went to the saloon next door and crashed here (when it was under construction) whenever she wanted," Kaul surmises.
The Murray's stories could fill a book — and that's exactly what Patty Miller is working on. In 1978, she and her husband Cliff, along with a couple of his buddies, bought the place at auction for $78,000. Before that, the Murray had fallen into disrepair and its rundown rooms were frequented by truckers entertaining ladies of questionable means.
The new owners shut down that practice, cleaned up the place and ran poker after the bars closed down.
"Yeah, it was illegal then," Miller grins. "They played in the basement."
The Murray has hosted such celebrities as Peter Fonda and Jeff Bridges, Miller says. But Sam Peckinpah, the movie director, had to be their most notable — if not notorious — guest. During the five years he lived in what came to be known (and still is) the Peckinpah suite, he kept life hopping.
Known for his reckless behavior, Peckinpah once shot a hole in the ceiling and then complained to have it fixed. Miller remembers her husband Cliff telling Peckinpah to fix it himself, "you shot the hole in it."
She describes Peckinpah as a friend, albeit a strange and "nocturnal" one.
"You didn't bother him," she says. "You didn't know if he was sitting at the door with a gun."
Nowadays, the Murray combines the best of the old and the new. The famous chef and television personality Anthony Bourdain has not only frequented the hotel but he's left a lasting impression. Kathleen Kaul remarks on his genuine nature and his "gift" to the Murray when he featured the hotel on a February 2016 episode of his show.
"It honored us so much that he made this place one of his top ten hotels in the world," she says.