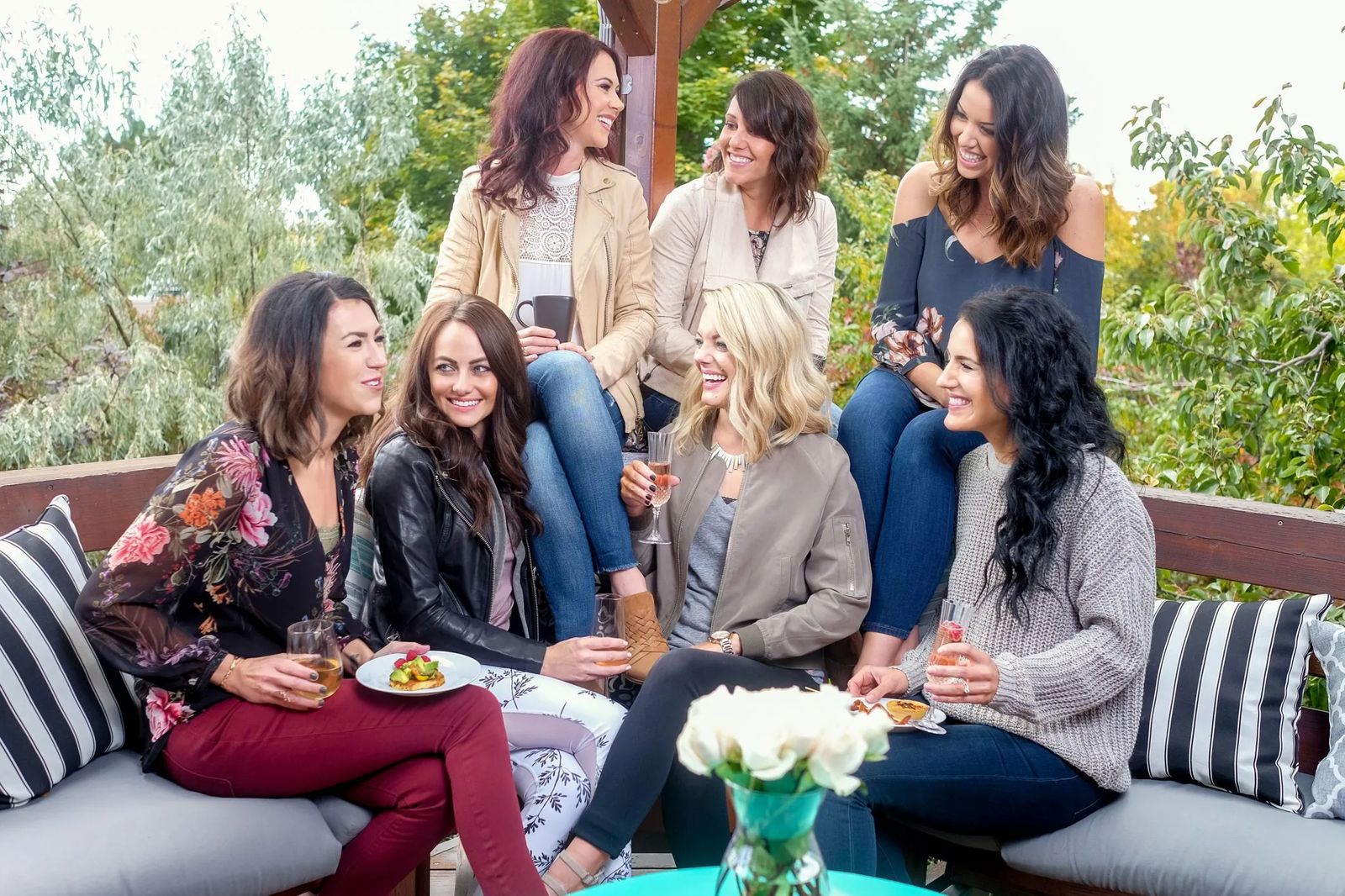 Make a Fashion Statement in 2018
Every lady cherishes time spent with her besties. Whether it is an occasional brunch or it is cheering on each other's kids from the sidelines — this time is valuable. It's when some of our best ah-ha moments are shared. We talk about the healthiest version of a recipe, career triumphs and stumbles, how to keep our kids happy and healthy and, of course, the hottest beauty products. In the world of friendship, this chatter is gold. In my gal pal group of fashion lovers, we often update, investigate and make a judgment on the hottest fashion trends.  We declare what we would never try — like high-heeled sneakers — while we welcome a blast from our past —choker necklaces. It is the end of the year and our brunch-time gossip is heavy garnished with fashions that we are willing to leave behind and trends we can't live without in 2018.  Since my friends make smart, sophisticated decisions, I took note.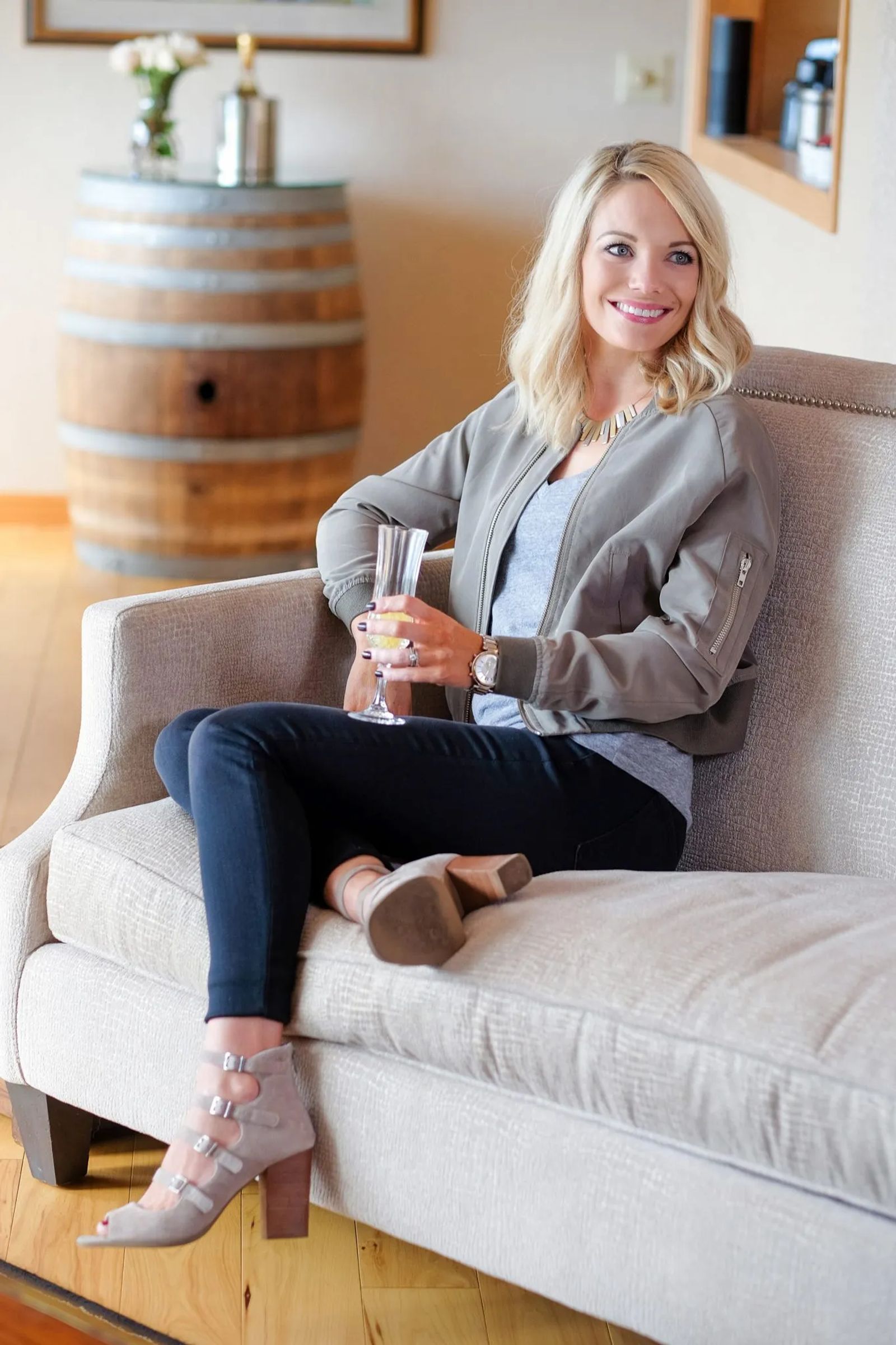 Comfort is
King

Queen

Footwear doesn't have to be painful.  We used to think we were our sexiest in painfully pointy stilettos.  Good thing we are wiser, because the fashion gurus are giving a nod to more comfortable footwear. Fashion influencers are providing sturdier, stacked heels while still giving us the desired height in looks that still turn heads. Angie Gonzales is a mom on the go with a smart, sensible style. She says, "Shoes are every lady's favorite fashion article, however, we no longer feel the need to suffer for fashion. It is about time we have function and fashionable shoe-wear." Take Angie's cue with a stacked heel peep-toe bootie in lush suede.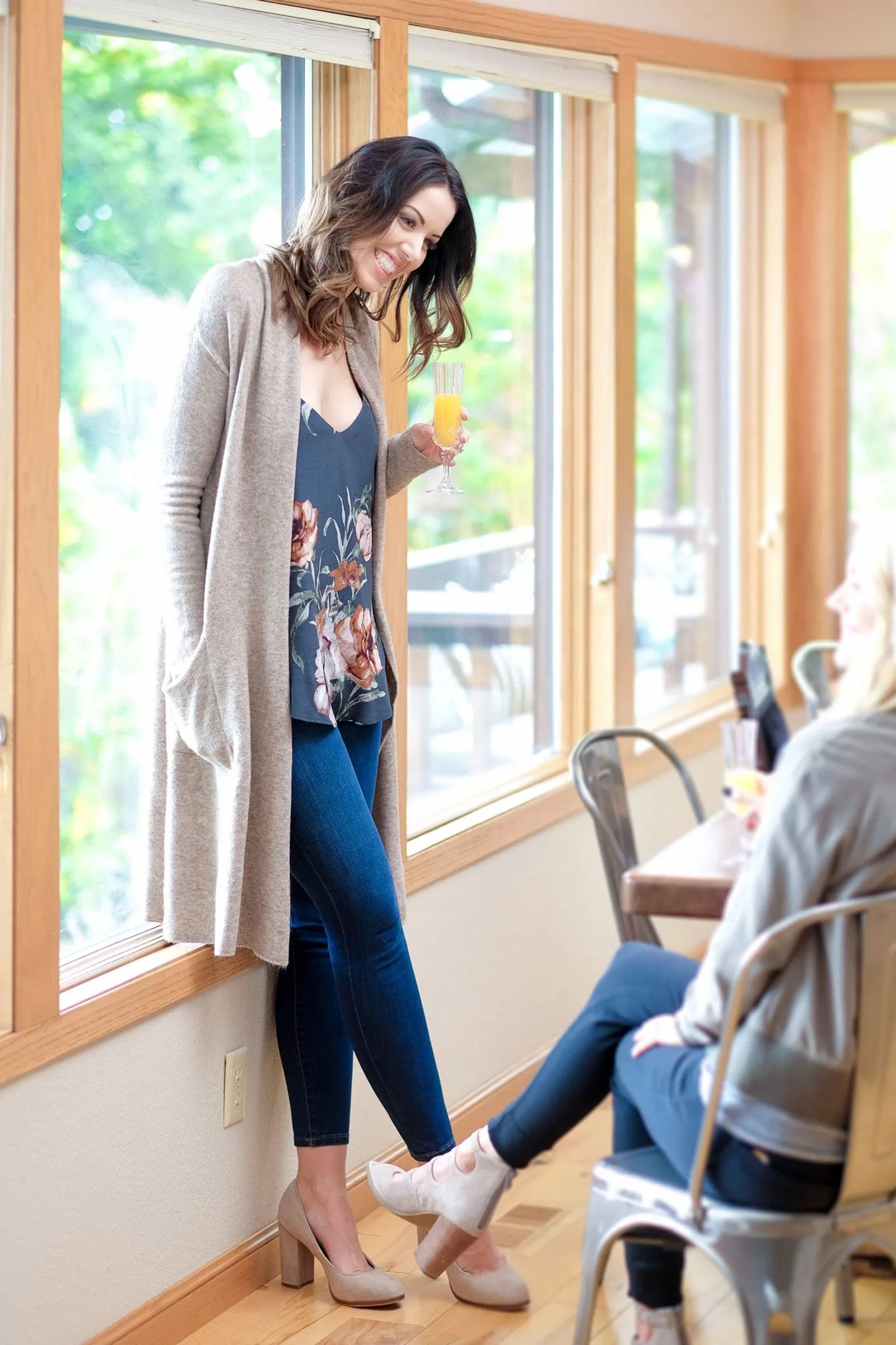 New Lengths
Katie Ellis is our fashion authority.  Nearly everything she councils us on is gospel. Katie loves to keep it classic and simple — a look we will feel comfortable revisiting time and time again.  She does have a keen eye for trends that are flattering and functional.  Interesting layers are her go-to staple in 2018.  Katie tells us she loves that the classic cardigan is reaching new lengths, literally. "I'm currently obsessing over the midi and duster length hemlines. This added dimension offers a little extra layering, often while slimming your silhouette," she says.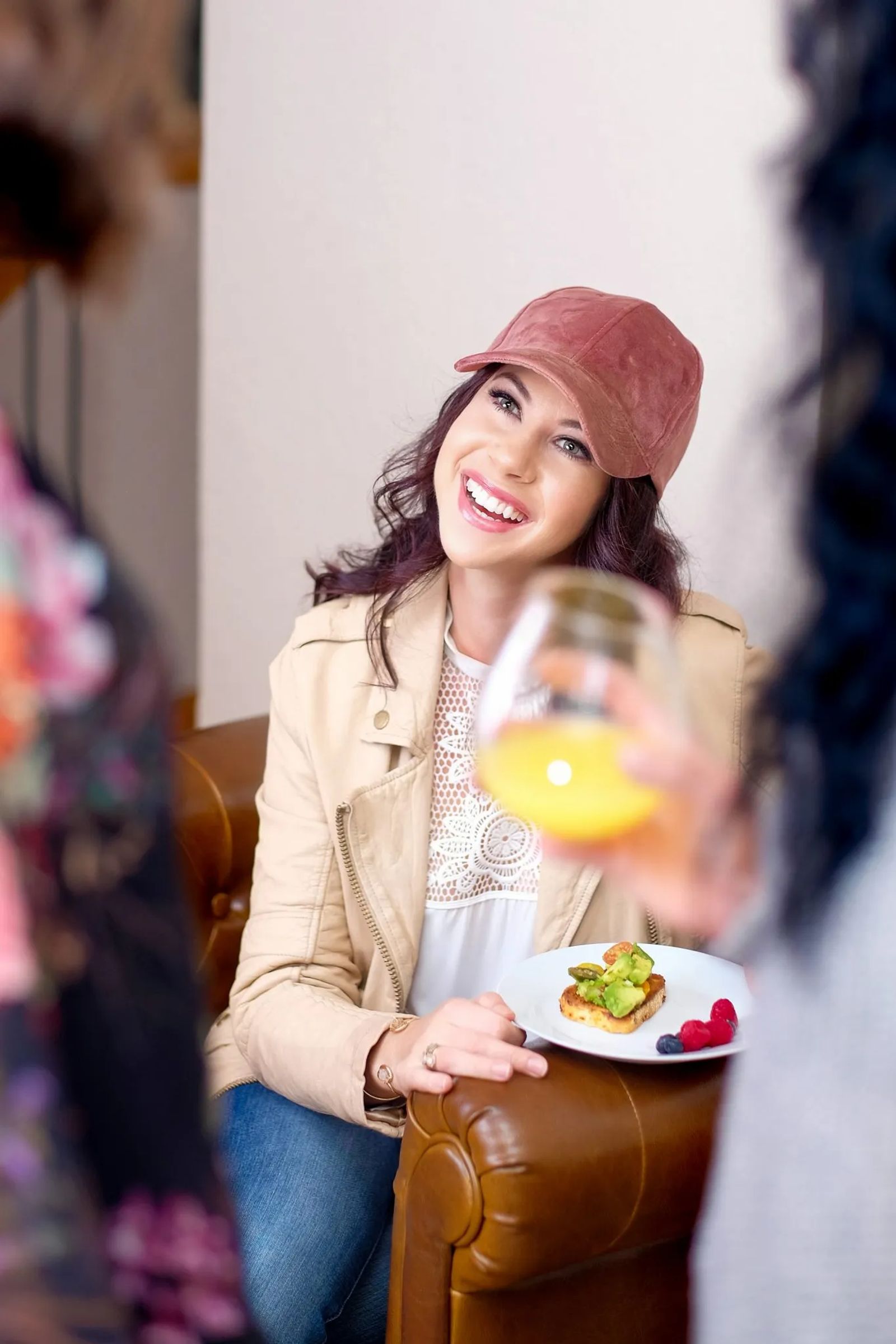 Tip your Hat
We have heard them called "dad hats" but the newest cap fashion is perfect for busy ladies with places to go. Felt floppy hats were all the rage throughout 2016 and 2017, but now we have a reinvented classic cap that's making its way onto the crowns of women at all kinds of events. Charine Hague explained to me that as a mom of two young children, her extra time isn't spent doing her hair every single day. That's why her solution is simple, casual and stylish. "I can now grab a leather or velvet hat that is plain and matches my blouse and heels without seeming out of place."  Patterned and textured hats bring a dressier look than your typical logoed ball cap.  Look around, at nearly every function or gal's gathering in 2018, you will see hats making a sporty yet feminine splash.
Sweat now, Shine later
Be it on the school drop off run, the coffee shop or evening cocktails, the everyday woman is wearing her yoga pants. There are some basic rules to make it socially acceptable in all scenarios. Basic black is fine, but the pattern, color, and a fun feminine print give it more creditability on the street. Don't dare pair this form-fitting spandex with a clingy tank top to sip champagne at the local wine bar. Instead, combine this workout wear with a leather or denim jacket. Pull your hair down from that messy bun and this look will shine. Shantel Finnicum is a busy mom of four with a social life she cherishes.  She shares, "I can't live without yoga pants that I can wear from the gym, to the grocery store or to a lunch date and still feel cute and comfortable."  Shantel does have the right combination of athletic gear and fashion to make this look work for something fun like brunch or something routine like running errands.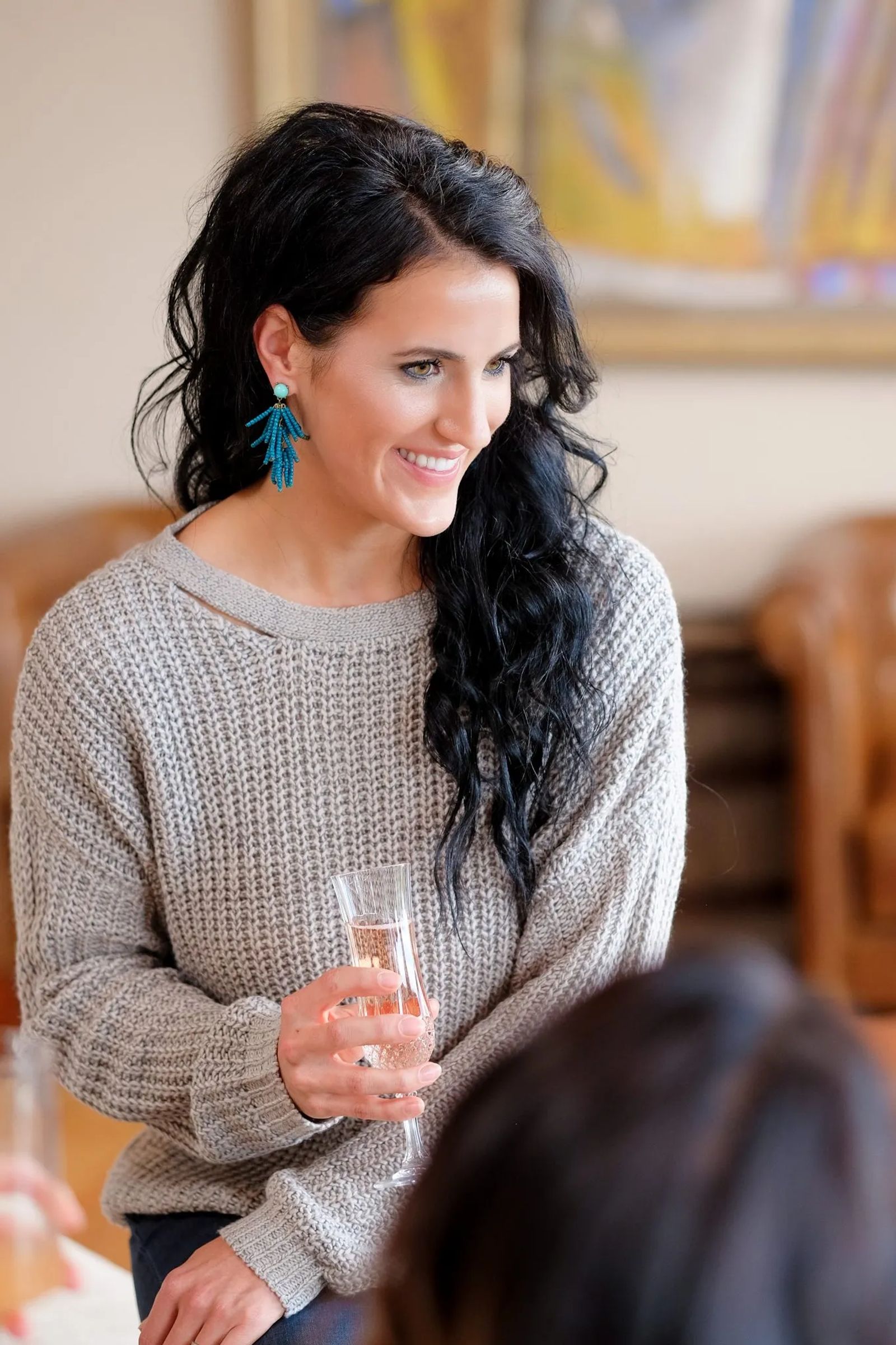 Make a Statement
Big jewelry has been on the scene for a while now.  Whether it comes in big bold colors or chunky metal, we see statement pieces adorning ladies every day. The days of layering accent jewelry on your ears, neck, and wrist all at the same time have had their moment. It's time to move on. My busy friend Bethany Albin makes time to work the ranch, chase her little boys and fit in a workout all while looking chic with her streamlined look. She explains her philosophy, "I love to wear neutrals so when it comes to adding a pop of color, I go straight for the accessories.  Although a necklace can be a great option, I'm trying to stick to statement earrings. This way you can use your neckline for something more subtle."  She is right. Keeping your neck bare instead of showing off a great neckline on a blouse or sweater can elongate you. Long dangling earrings in your favorite color is a great way to draw attention to your charismatic smile.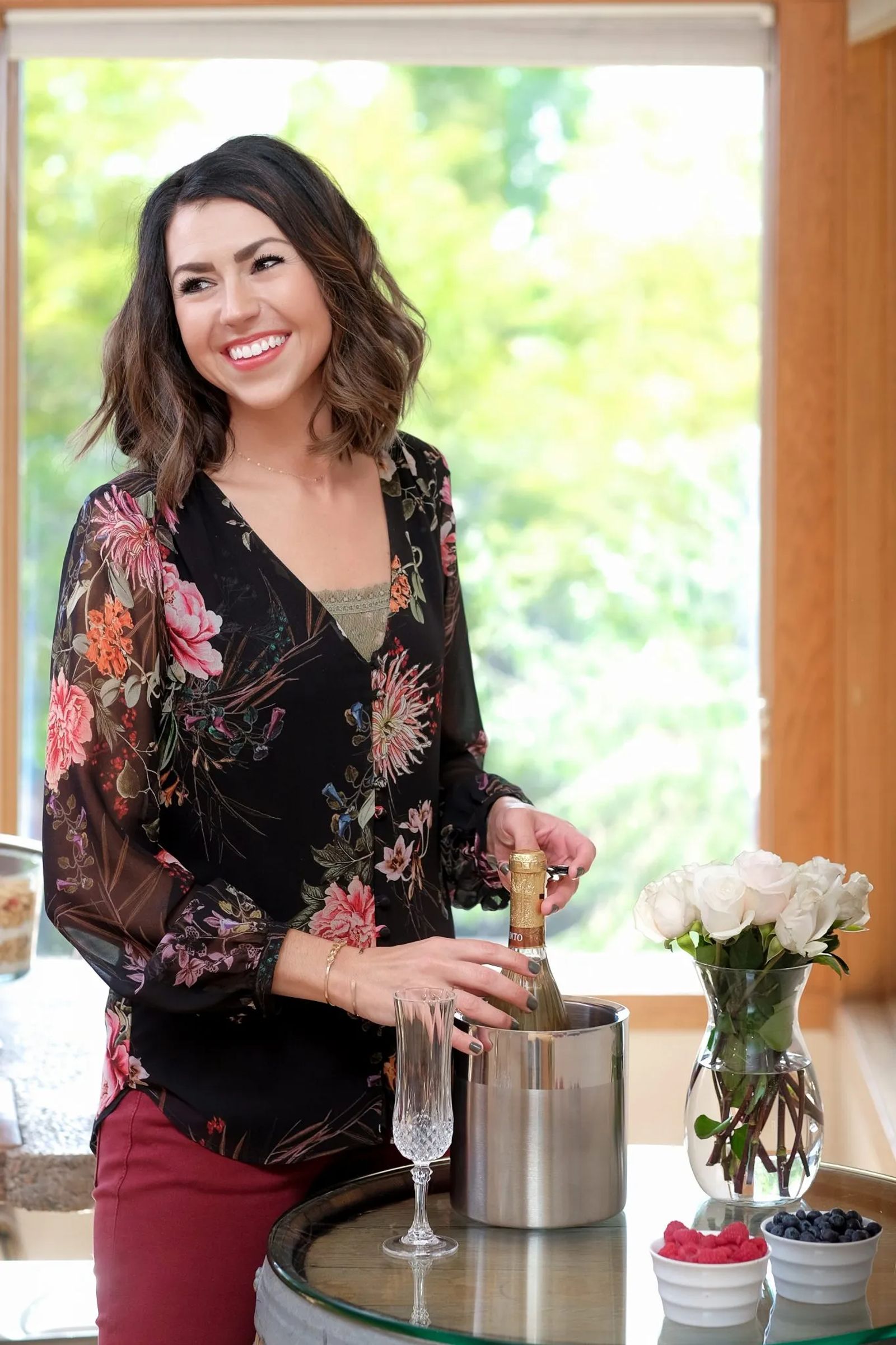 Blooming Beauty
A picture perfect hostess who is elegant and demure describes a classically graceful lady like Sarah Dennis.  She is normally adorned in an ultra-feminine floral pattern. It's a look that's been around for ages but with each year, blooms again with a little more depth and sophistication than the year before. Sarah's keen eye for timeless, yet fashion-forward elements is evident in each pattern she picks.  She describes floral "as a way of embracing and celebrating one's inner lady with joy and romance."  Blooming patterns aren't limited to blouses and scarves. We will see flower power in our living rooms, on our towels and sheets, along with the fashion at black-tie affairs. Declare flowers your 2018 neutral and surprise people with unexpected bouquets all year long.