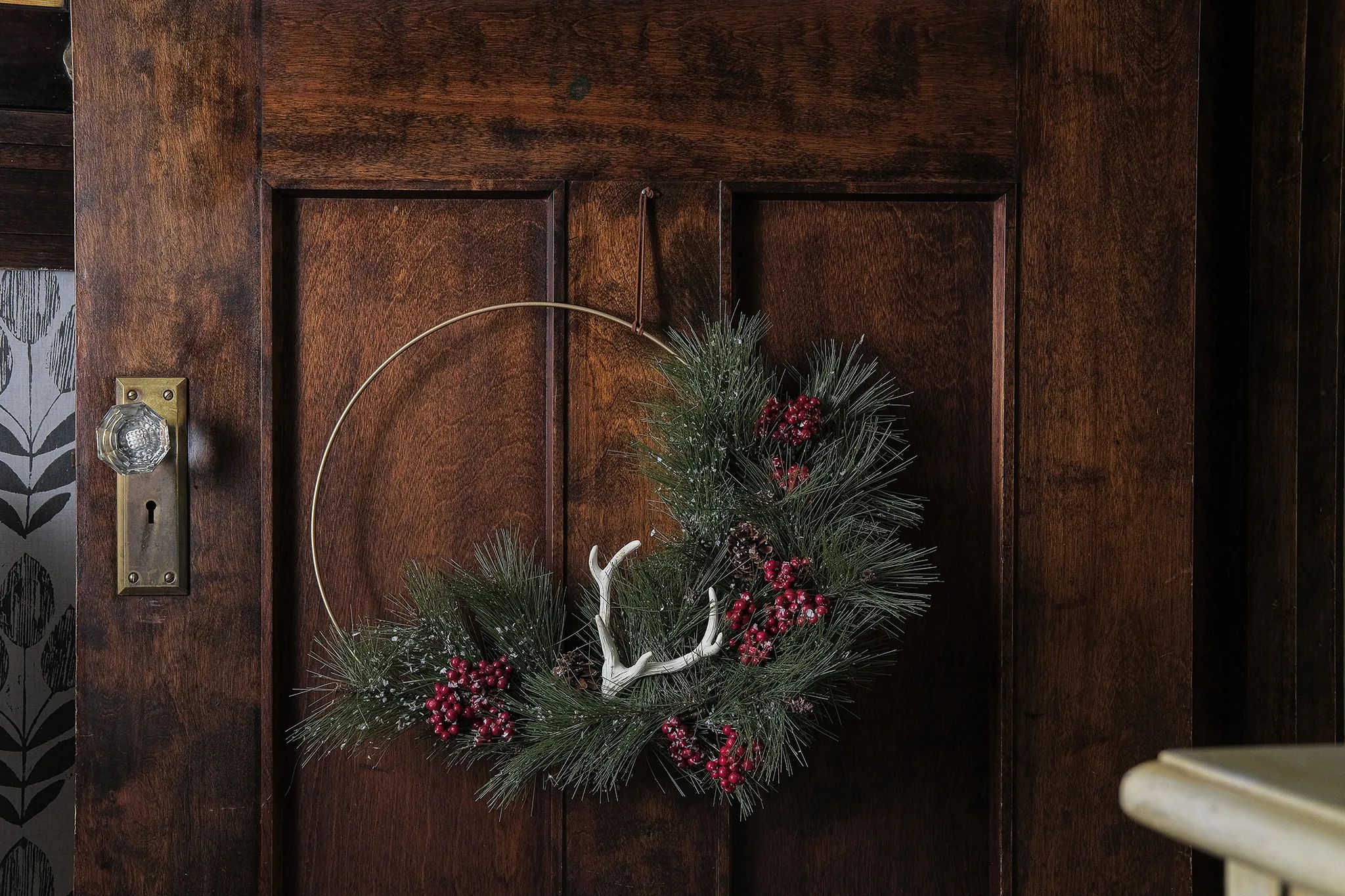 Make it Modern
Add this asymmetrical wreath to your holiday door
Christmas carols, the big tree, the meal, gift giving, the opulent decorating: who doesn't love the holidays for its traditions? This year, let's spice it up a bit with a modern twist on the traditional wreath. It includes all my favorite must-haves. It's low cost, quick and easy, and looks fantastic.
WHAT YOU WILL NEED:
● Large brass ring.
● Artificial greenery
● Wire or hot glue
● Small Christmas decor item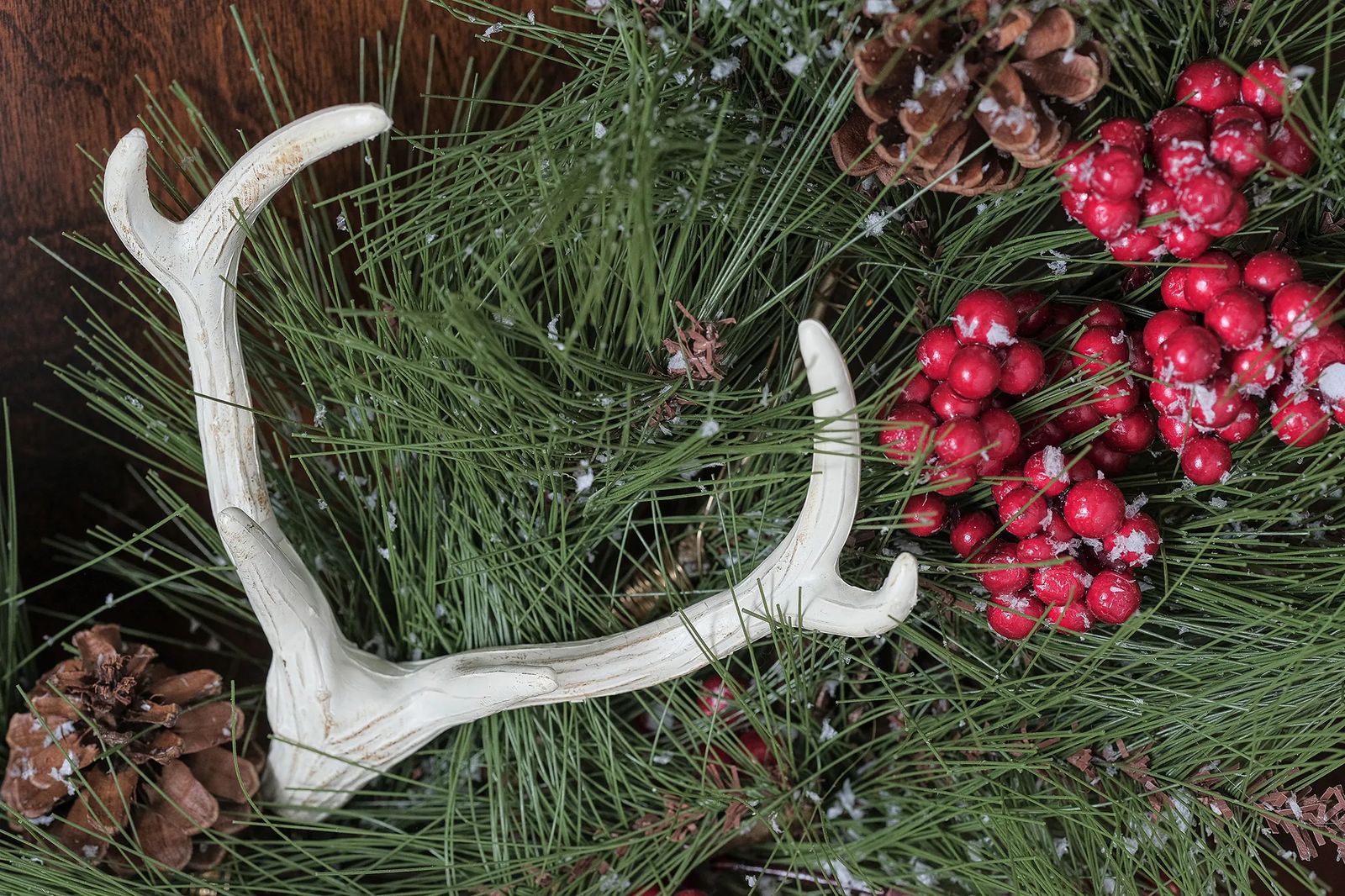 These wreath rings are making a splash, not just for the holidays but for everyday décor as well. I found my ring at the Dollar Spot at Target for just $3. The greenery, wire and small Christmas décor items were picked up at my local craft store. You can go inexpensive and use greenery you might have, or, do like I did and pick up individual stems. I found these to be a little on the pricey side at $6 per stem, but I loved the look just the same. I ended up buying four stems.
I started by just laying the stems on the ring. Don't be afraid to bend the stem's wires to get the movement and placement you like. I really stepped out of my design comfort mode and chose a one-sided asymmetrical look. Once you have laid your stems on the wreath with a look you like, it's time to secure them. TIP: Snap a quick picture of your greenery laid out so that you can look back and refer to it as you permanently attach your faux foliage to the ring.
To attach the stems, you can use wire (like I did) or hot glue. Hot glue is easy; just dab a small amount to the ring and quickly press down your stem on the glue. You will have a few seconds to adjust your stem until the glue hardens, so work quickly and be careful not to burn yourself.
If you choose to use wire, just wrap it around each stem until it feels tight and secure. Continue gluing or wiring, placing each item where you like and layering on the greenery and flowers. The stems should have a nice natural flow, using the larger items on the base moving to thinner greens or flowers as you move up the ring. Once your greenery is set, adorn with Christmas décor items at the base of the wreath.
My ring came with a leather strap as a hanger, but if yours is without, use ribbon, twine or whatever you like and tie one on!
I absolutely love how this wreath turned out. It is a fun mix of both modern and traditional Christmas looks. I enjoyed pushing the edge of design into something that wasn't really the norm for me. On top of that, the wreath cost roughly $30 and only took an hour of my time. It was a great project that will share merry vibes for years to come.