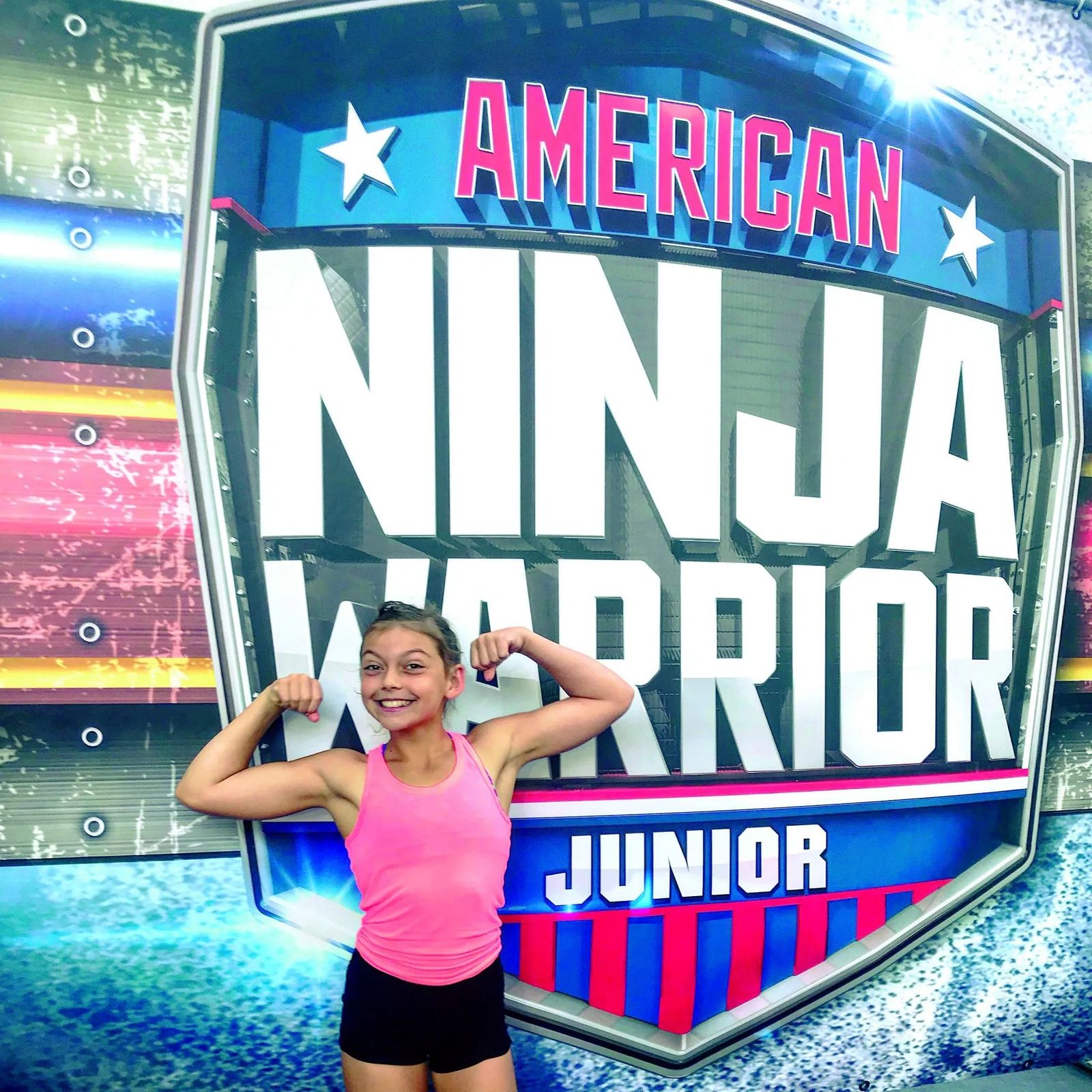 Making the cut for American Ninja Warrior Junior
"Queen Beezy" is a Pint-Sized Powerhouse!
Her heart was racing. The clock started the countdown to competition and just before the bell sounded to throw her body into action, Brooklyn Sittner looked down to see her parents ready to cheer her on in the highest-profile competition of her 11-year-old life. Out of thousands of entries, Brooklyn, a.k.a. Queen Beezy, was about to be one of the first kids to test out the obstacle course in season one of American Ninja Warrior Junior.
Her social media post that day read, "Chase your dreams with all of your heart! You never know what doors will open." The photo showed this pint-size powerhouse in front of the American Ninja Warrior logo at the show's Los Angeles Studios. The hashtag read #mondaymotivation.
Twelve hundred miles away, Jason Harris, the morning radio host also known as "Big J," was watching Queen Beezy's social media posts closely. A few months earlier, when the casting call for contestants crossed Jason's desk, it took no time for him to forward the tip to Brooklyn's dad, Cory.
"I've been following her progress since she was just walking," Jason says. As an announcer for the mixed martial arts community, he's known the Sittners since Brooklyn was a toddler. Cory used to be a mixed martial arts fighter and wherever Cory went, Brooklyn wasn't far behind.
"Watching her embrace the fitness lifestyle at such a young age was always impressive to me," Jason says. "But to see her become wholly dedicated to Crossfit and finding her passion at such an early age blew me away. I just immediately knew that this was a perfect opportunity for her to show her skills on the national stage!"
"Me and my dad didn't even know about it!" Brooklyn says. "We don't have cable TV. The local radio host, Big J, had this picture on Facebook and he tagged me and my dad and said, 'Make this happen.'"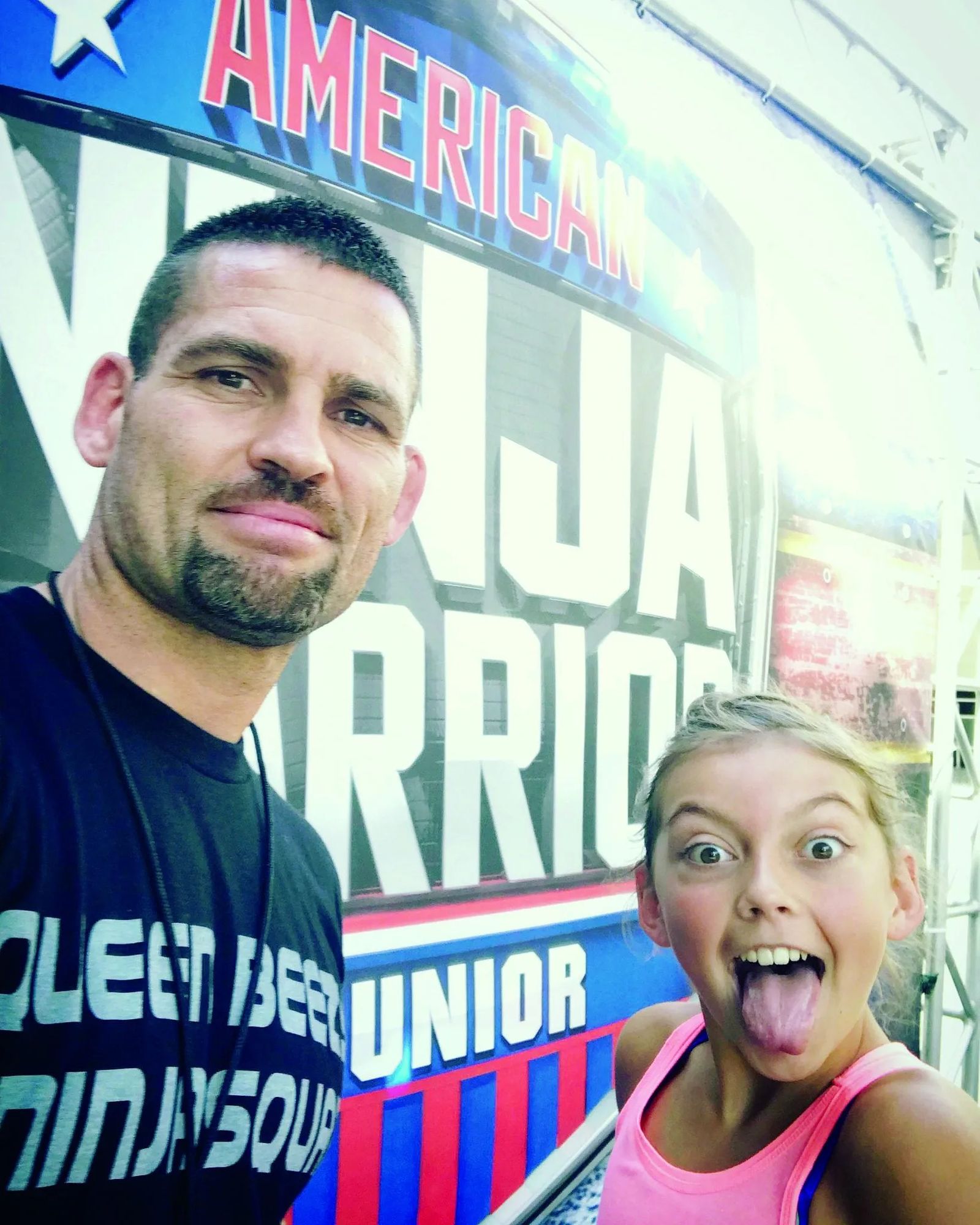 In mid-June, after sending in a 10-page essay and multiple videos showing Brooklyn's body strength, Cory's phone rang.
"I wasn't going to answer it," Cory says. "Brooklyn looked at me and said, 'It's probably someone in Los Angeles calling me for a photo shoot.'" Instead, it was the casting agent on the other end of the line. "She said, 'This is Rebecca from American Ninja Warrior. We are calling to let you know that we would love to have Brooklyn on the show.'" Brooklyn would be one of 60 kids competing in her age division.
Cory, Brooklyn and her mom, Shanae Anthony, boarded a plane last July bound for Los Angeles to see what Brooklyn could do on a nationally televised stage.
"I was fine until I went up to do the obstacle and then my heart started racing," Brooklyn says. Her dad adds, "Because her heart is so big and she knew people were coming to watch, she was getting worked up. I said, 'What is wrong dude?' And she said, 'I just don't want to let anyone down, dad.' I said, 'What? Let anyone down? You made it here!'"
While Brooklyn can't talk about the show or where she landed on the leader board, she says she definitely learned a little more about herself during the competition.
"Body control is a big thing," she says. "I learned that I can do things that I never thought I could do before."
When she felt stuck during a portion of the competition, she says all she had to do was look down at her dad. "I was down at the sideline and telling her, do not give up right now Brooklyn," says Cory, who got to coach his daughter down the entire course. "Everything was brand-new to her. We had never done anything like that before. No one could believe that Brooklyn had only been practicing for a few weeks."
Before the Sittners left L.A., Brooklyn captured another memory. The family was on the set when American Ninja Warrior Abel Gonzolez, who has competed multiple times on the show, approached her.
"He came up to me and said, 'Hey, we follow you on Instagram.' This is someone who has made it to the Vegas finals," Brooklyn says. "He is top notch in his sport and I think it's really crazy when people like that come up to me and let me know that they're following me. It pushes me to work harder every single day."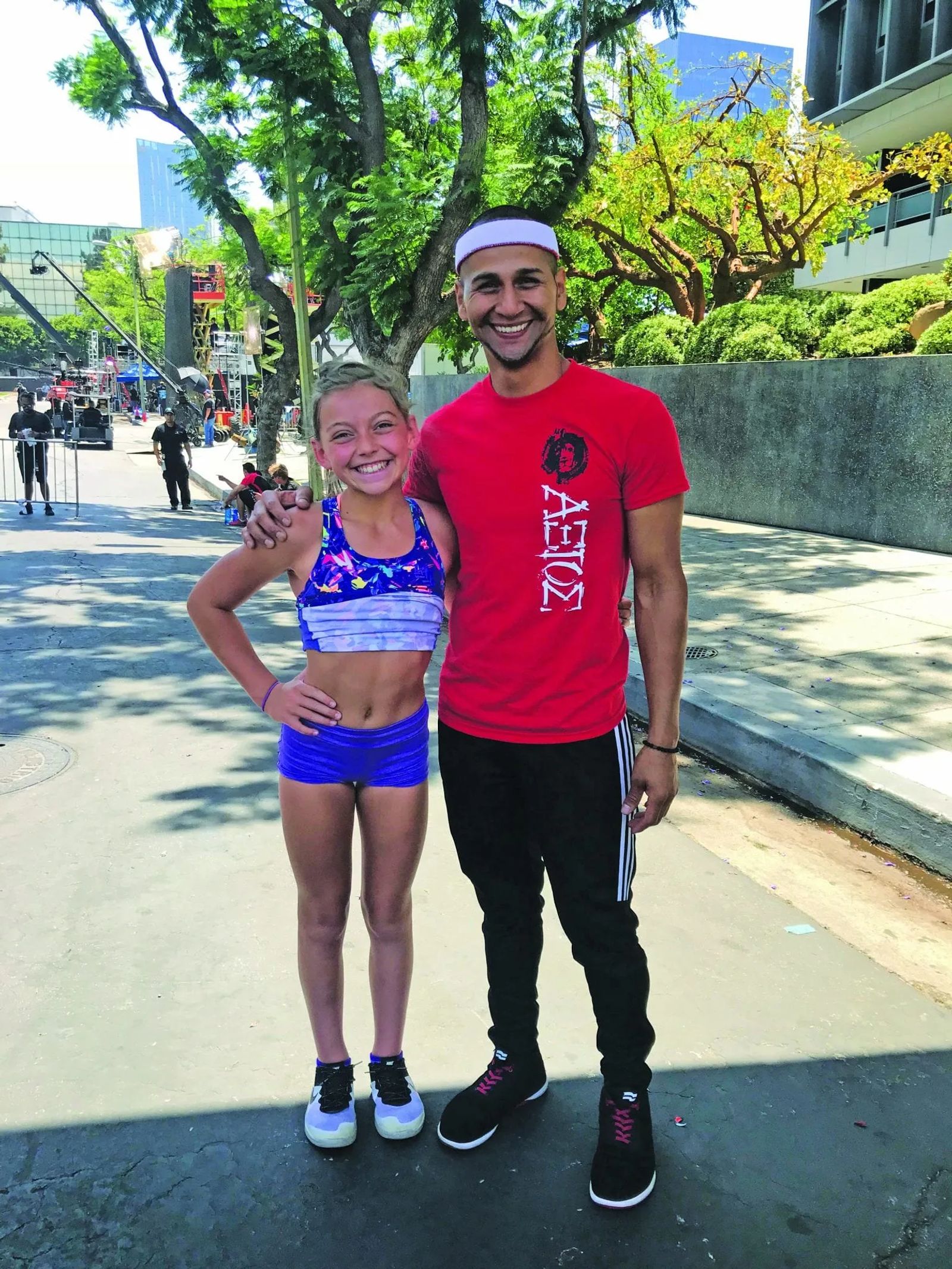 Just in case you wondered, Brooklyn has nearly 42 thousand followers on Instagram alone. To see how she fared in the competition, they will have to wait until at least Oct. 13, when American Ninja Warrior Junior premieres on NBC's Universal Kids channel.
In the meantime, Queen Beezy spends upwards of eight hours a day in the gym, trying hard to inspire others with every pull-up, every box jump, and every weighted squat.
"Being the best person that I can be every single day is the goal," Brooklyn says. "Being better than I was yesterday or doing that one extra thing today to make me better in the long run. That's my goal."
Watch Queen Beezy Compete
American Ninja Warrior Junior premiers Oct. 13 on NBC's Universal Kids channel.