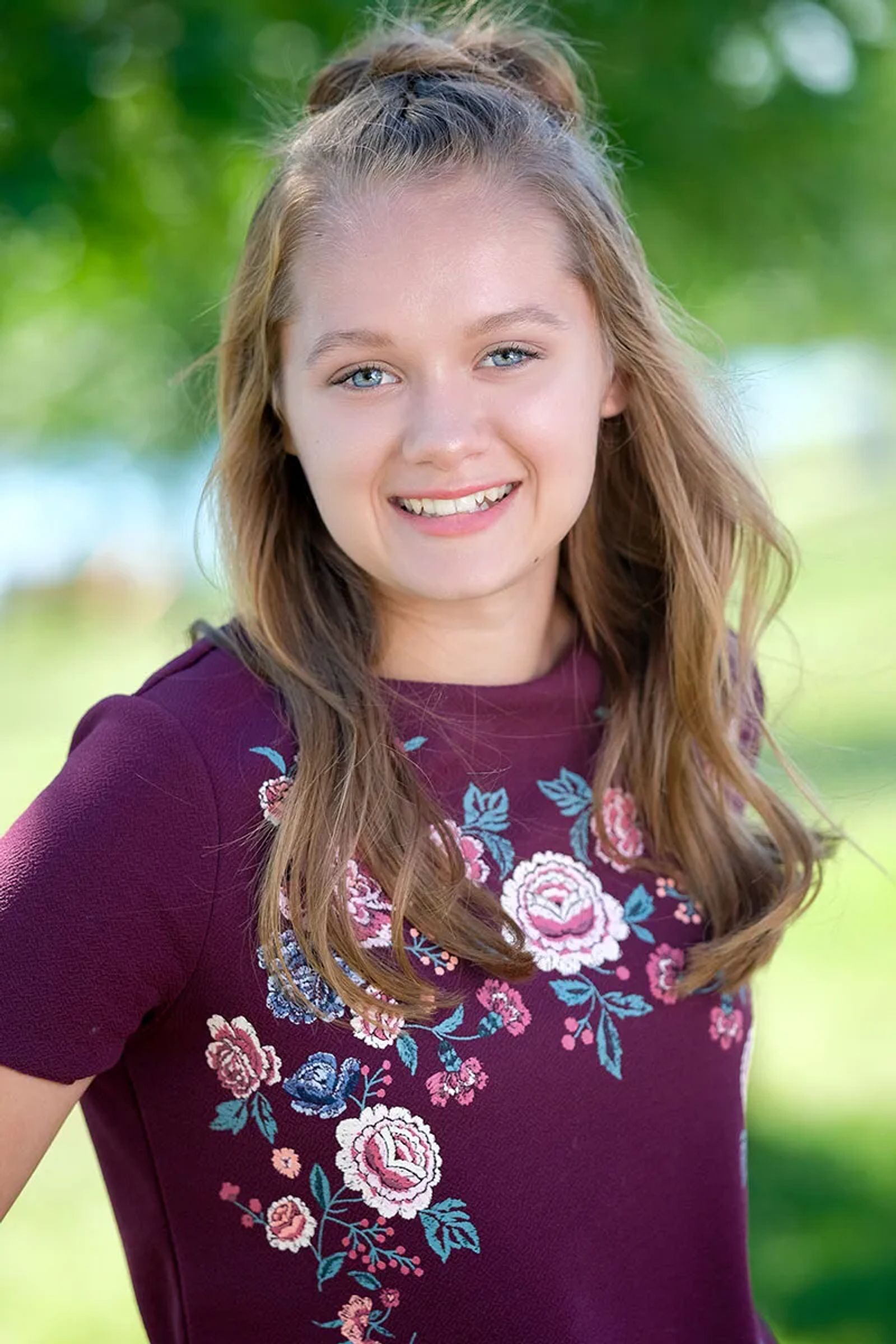 Meet He'Lena
A smart, outgoing, funloving teen in search of a forever family
When you meet 14-year-old He'Lena, it doesn't take long to see what's behind this sweet teen. She's not only smart and motivated, she's outgoing and, according to her foster family, "loves to be the entertainer." You'd never know the trials she's already faced in her young life.
"She is resilient and has faced a lot of adversity, despite having a rough childhood with her birth mother," her foster mom says. Physical neglect landed her in the foster care system.
"He'Lena was in the backseat of a vehicle being driven by her mother's partner when they were pulled over," her foster mom says. "Law enforcement discovered drug paraphernalia and guns within the vehicle."
If you sit down with He'Lena, you'll find she just wants what nearly every other teen wants in life — a stable place to call home, a place to learn and a little free time on the side.
"On a free afternoon, I would like to be outside or watching TV," she says. She'll be a freshman in the fall and really can't wait for the challenge. "I like everything about going to school," she says.
If you ask her to shed some light on who she is as a person, she's quick to say, "I am relentless but I can be forgiving. I love to dance and I want to succeed at dancing."
When it comes to a forever family, she is also locked into her heart's desire.
"I would like a family that travels and stays active," she says, adding that she'd love "middle-aged" parents who have a strong faith and could take her to church. Her foster mom adds, "She likes doing things as a family and would enjoy engaging in new activities with her forever family."
As for finding just the right family for her, it's something her foster mom dreams of for this bubbly 14-year-old girl.
"She is intelligent and could be incredibly successful with the right love and support," she says. "She deserves a family that she can stay connected to for the rest of her life, and she very much yearns for a family connection. She's hopeful the right family is waiting for her."
To learn more about He'Lena or about the foster-adoption system in general, please call Karly South at 657-3120. While He'Lena is in need of an adoptive home, many times the primary goal for children in the system is to have a temporary placement while social workers strive to reunify them with their biological family. Each family wanting to become a licensed foster/adoptive home must undergo 18 hours of training to learn the tools needed to become a successful foster family.