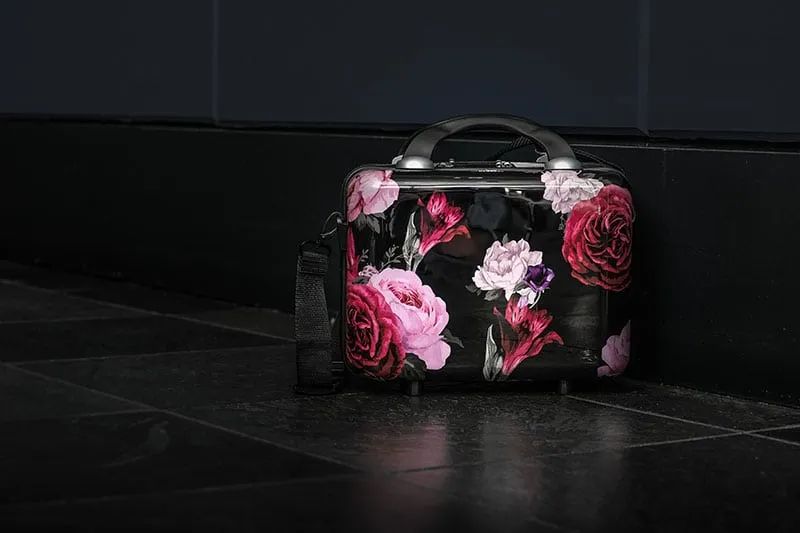 Moody Floral
Deep, dark blossoms sweep fashion trends
It's a trend that's sweeping both fashion and home décor, crossing all areas of life and delivering a rich punch of glam. It's the moody floral — blossoms set on rich, dark shades of burgundy, black or navy. This fresh and modern approach has attracted an incredible following across all facets of design.
Nail techs have become creative artists, drawing tiny dark floral scenes on nailbeds. The makeup industry is naming palettes of cosmetics after botanical themes. The interior design world is providing big, beautiful backdrops for décor. We've chosen a few of our moody floral faves to show you how you can introduce these rich and bold blossoms into your own life.
FLOWERED TRAVELS
The brand Lily Bloom will remain a fashion-forward favorite among those who adore bags decked out in flowers. Smart travel accessories like this hard-shelled makeup case are perfect for both weekend trips to the cabin and fast-paced business trips.
GET THE LOOK: Triforce, $39.99 at Dillard's.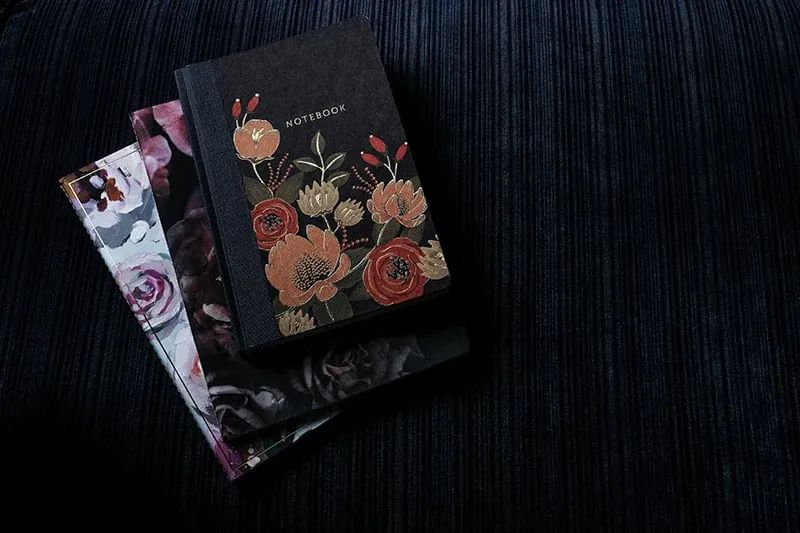 FLOWER POWER
When our hearts smile at the lovely patterns of the notebook holding the long list of things to get done this week, it's a lot easier to approach errands, chores and work with a more joyful outlook.  Gone are the days of plain spiraled notepads, and we are better for it.
GET THE LOOK: DesignWorks Ink notebook, $8.99; Gartner Studio journal, $5.99. All from Target.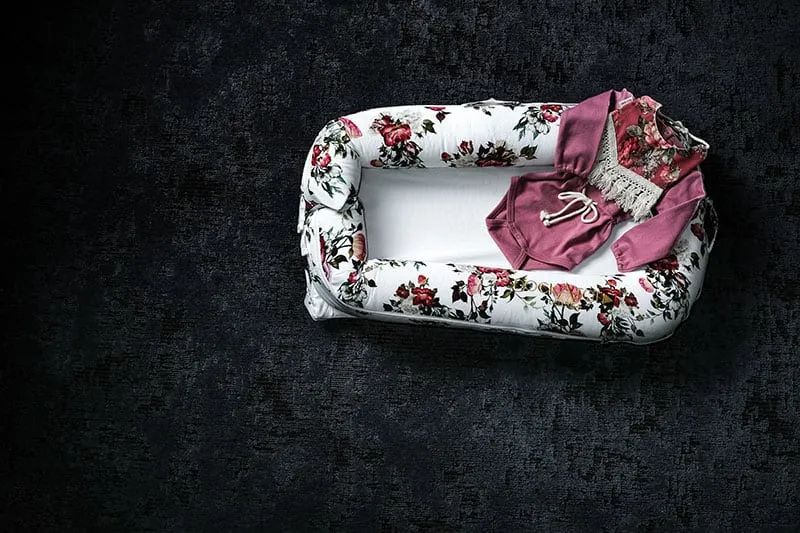 BABY BUDS
Though this floral isn't backed with dark hues, it is surrounded by thick, black lines. The flowers are rich and deep, giving it a mature design. In years past, pastels took over all kinds of baby items. Today, the mother's fashion sense is being played out in the new one's clothing, nursery design and baby accessories.
GET THE LOOK: Billy bib, $32.95; Frankie Jones The Label onesie, $42.95; DockATot, $195.95. All from Bumps and Bundles.
EFFLORESCENT SURROUND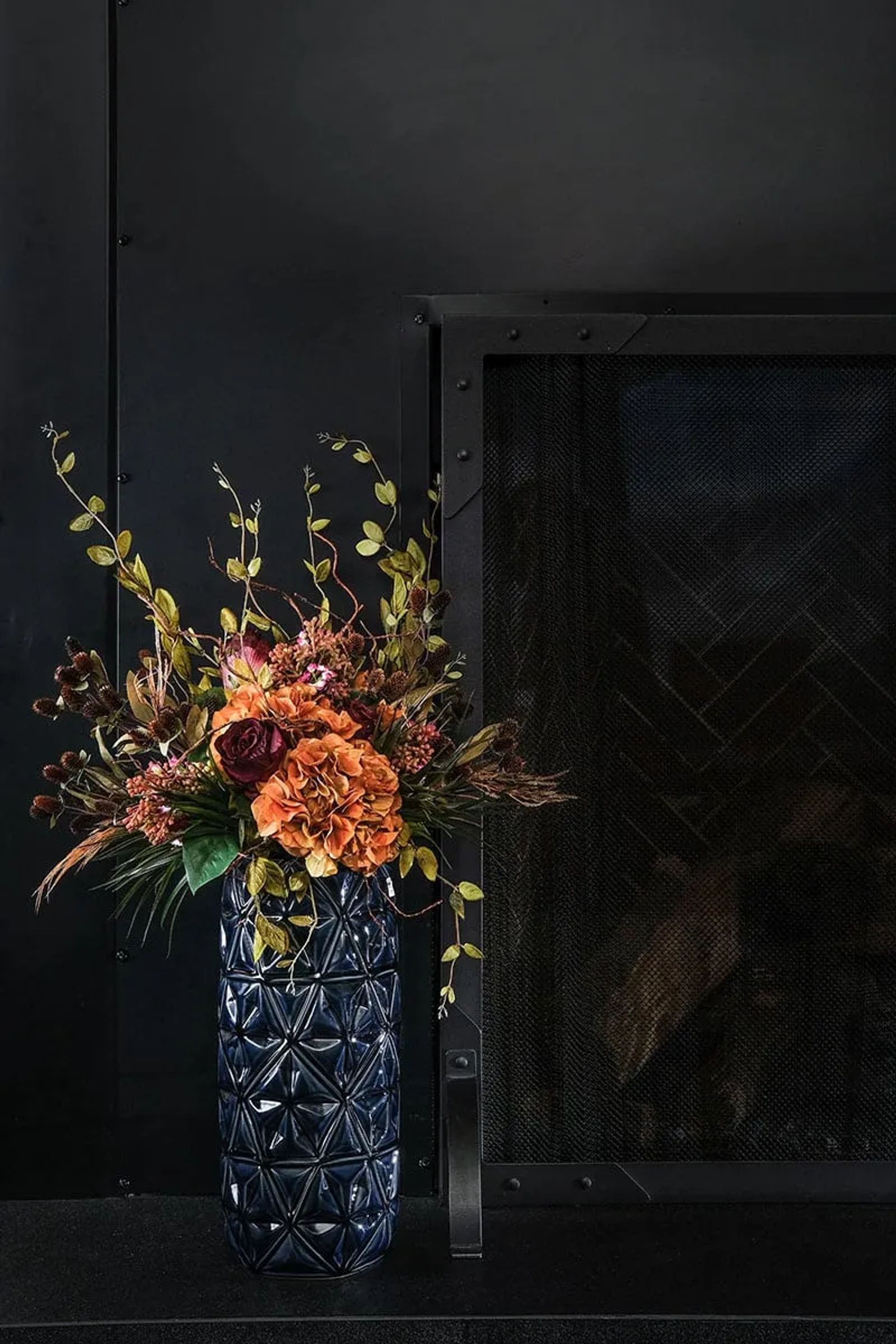 With steel and concrete lending texture and interest to interior design, adding large billowing flowers in dark shades creates a deeper, more interesting look. With a splash of elegance and richness, this arrangement stands tall with a very different vibe from the simple light and airy floral arrangements we've seen in the past.
GET THE LOOK: Custom arrangement, $159.99 from Real Deals.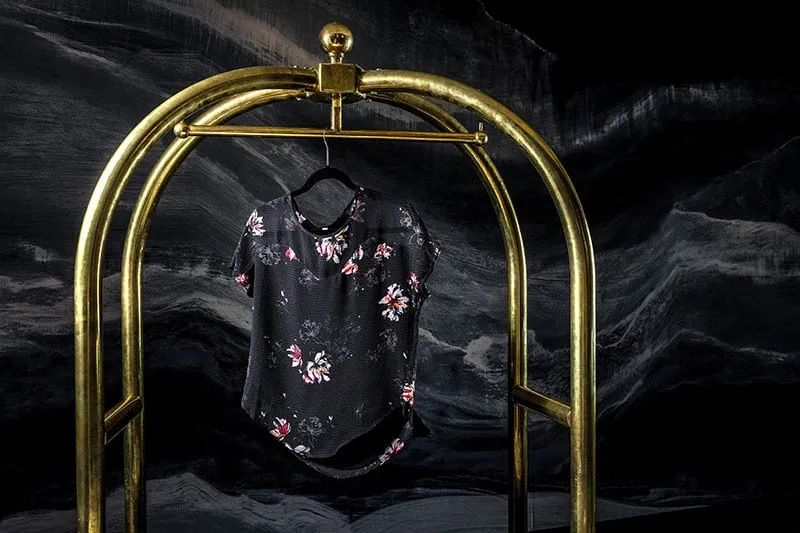 EMOTIVE ENSEMBLE
Give your fall and winter attire a taste of these moody blooms. Let the bright and bold flowers fade into the summer sunset and instead pick up moody botanical skirts, dresses and blouses. It will keep your cool weather wardrobe right on trend.
GET THE LOOK: Gentle Fawn, $83, from Bottega.