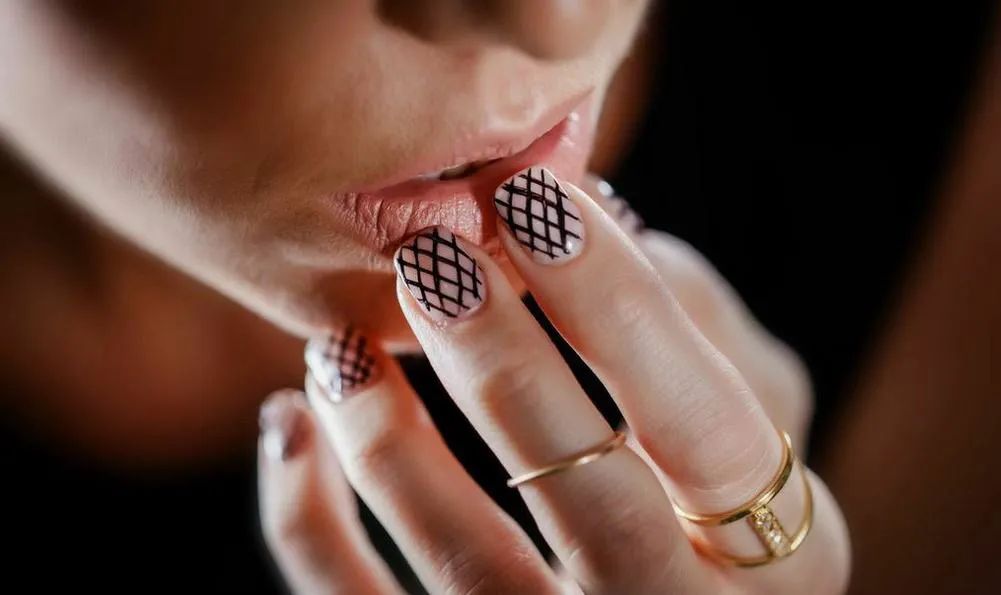 Nailing It!
Make your digits a true expression
If you didn't notice, nail trends are proving to be a buzz-worthy fashion trend. Be it chevron or glitter or ombre, these fresh and posh polishes truly provide an artistic twist for anyone's taste. Whether you scroll through Pinterest for inspiration or look to your local nail tech for creative expression, we have some ideas that could help you "nail it" when it comes to finding your unique style from tips to toes.
Whispering Romance
My favorite version of lace is more alluring that your typical doily. Remarkably similar to fishnet stockings this hand-painted pattern has a subtle sexiness and feminine allure. Lace nail art is a much more labor intensive application but it's truly a labor of love. Pick your favorite lady-like lace and give your talented nail tech plenty of heads-up.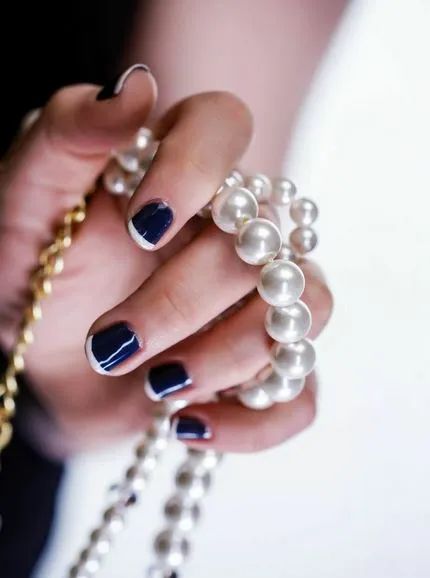 Je T'aime
French tip manicures, how we love thee! Ageless and confidently timeless, the French tip "mani" is always going to be a lady's favorite. This year we may just try something more futuristic by adding bold shades like this brave blue accented with white tips. If you feel even more adventurous ditch the white and add a new complementary hue.
Wine and Dine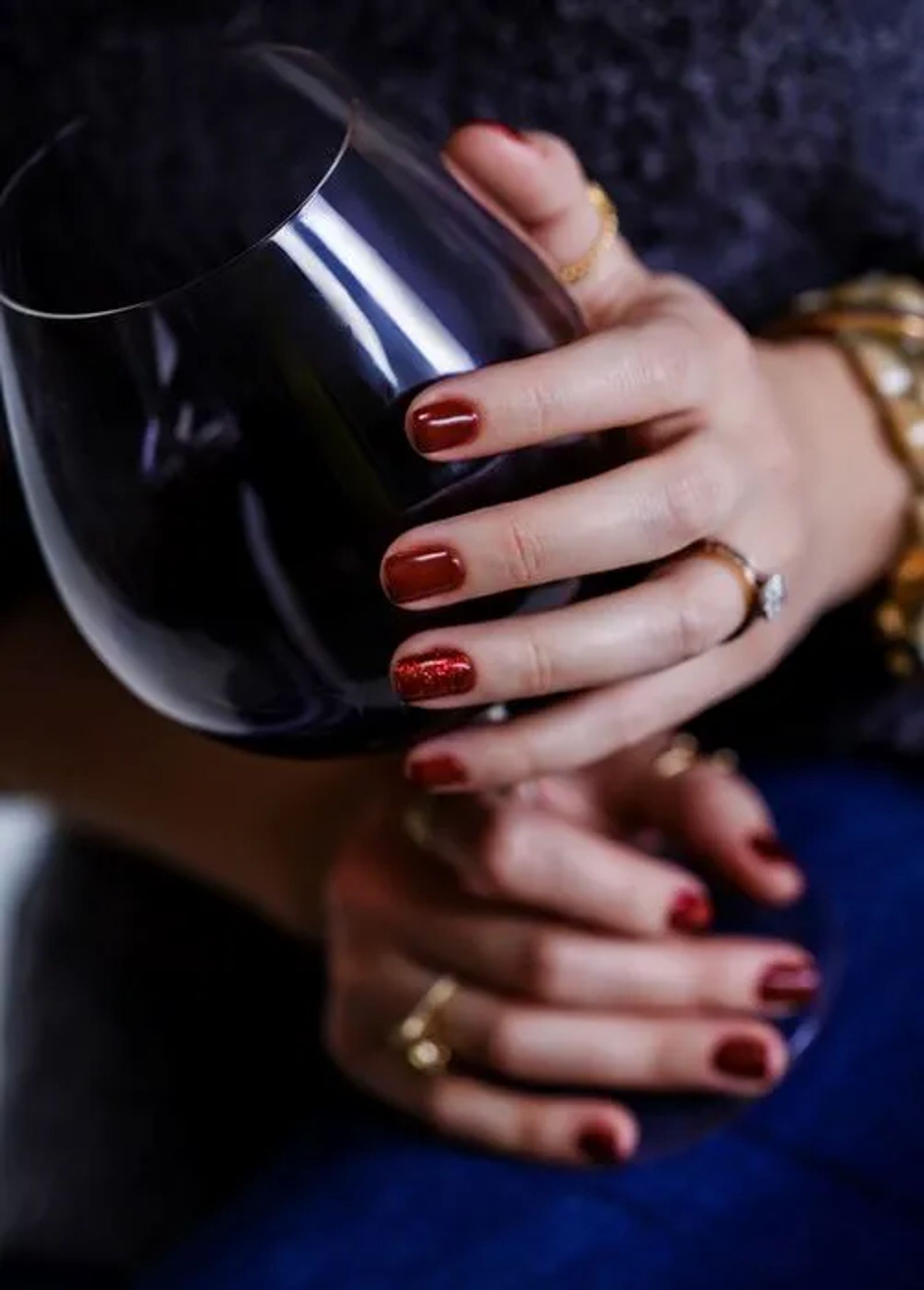 Marsala's rich and robust color is making its way into more fashion applications including the newest twist on a traditional red nail lacquer. This color of the year is less standard than the cherry red polish we are used to. It presents an edgier and smoldering essence to simple nail artistry. Add extra pizzazz by dusting some color glitter across different nails on opposing hands.
Positively Negative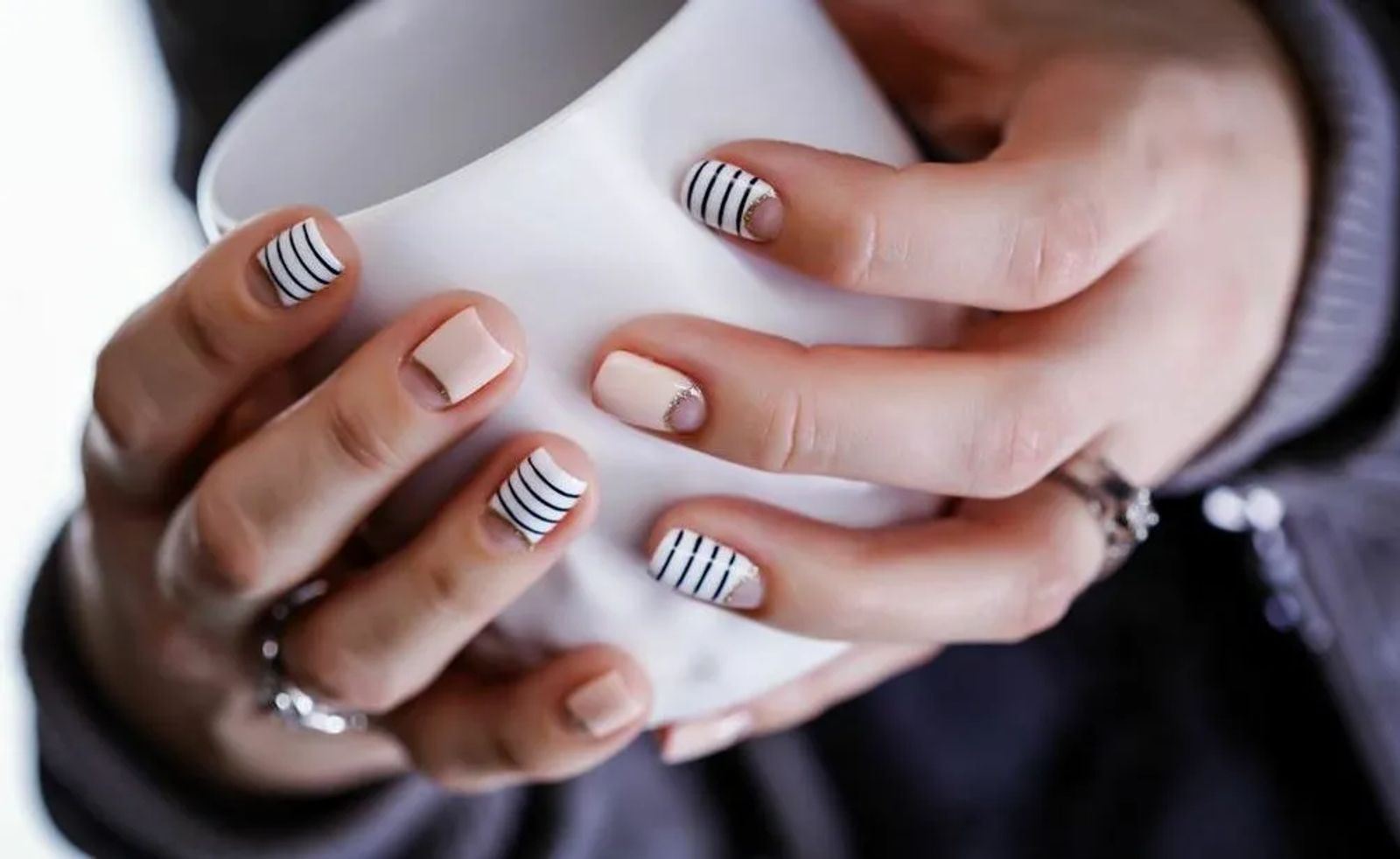 Leaving bare space on your nails is no accident. Some applications may look like a faux pas until we get used to this nail expression (like we had to with platform stilettos). For this look, let's stick to empty moons at the base of our nails. The intentional exposure of your naked nail is considered as daring as a low neckline. So be daring and pair your safe stripes or edgy geometric shapes with empty space.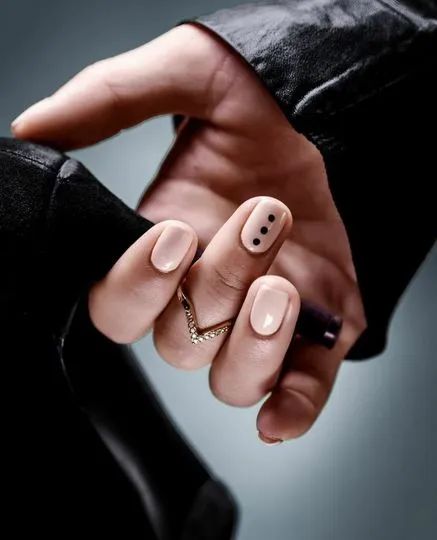 Minimally Graphic
Though the geometric takeover is still stylish, more women may find comfort in adopting the simplistic nod to geometric shapes. Piling tiny circles on top of each other in your favorite color delicately over sheer or nude is perfectly modern yet approachable and work appropriate.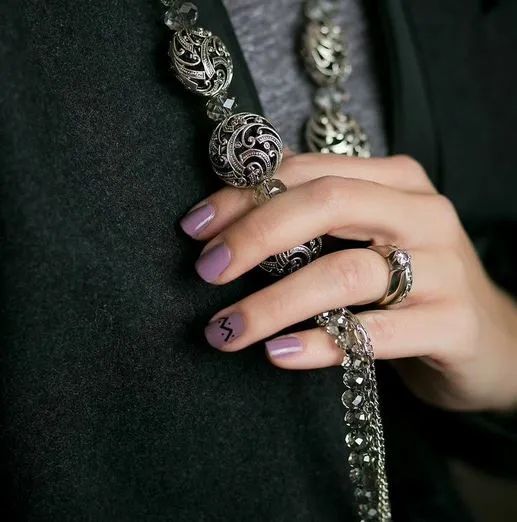 Pendleton Please
We loved aztec prints on coffee mugs, workout gear, swimsuits and more. Delegating this punchy print to our nails makes it the most wearable version in our fashion arsenal. Pick your favorite graphic from your Pendleton blanket as the perfect mani-inspiration.