New Digs for Big Sky Economic development
Historic Montana National Bank will be the economic powerhouse's new home
Later this spring, Big Sky Economic Development will be moving to a new location in downtown Billings. The staff and programs will take up residence in the shadow of Skypoint in what's long been known as the Montana National Bank, at Broadway and Second Avenue North. The four-story building will provide a co-working space on the main and lower levels, training space on the second floor and offices on the third floor.
"Our goal is to make that corner a vibrant space in downtown – a hub with all these incredible resources that works for the good of our community," says Becky Rogers, operations director at Big Sky Economic Development.
A full interior reconstruction is underway with work being done by general contractor TW Clark and Cushing Terrell, architects. Big Sky Economic Development received a $2 million grant from the U.S. Economic Development Administration and a sizeable donation from Zoot Enterprises, the building's previous owner, to purchase and renovate the property.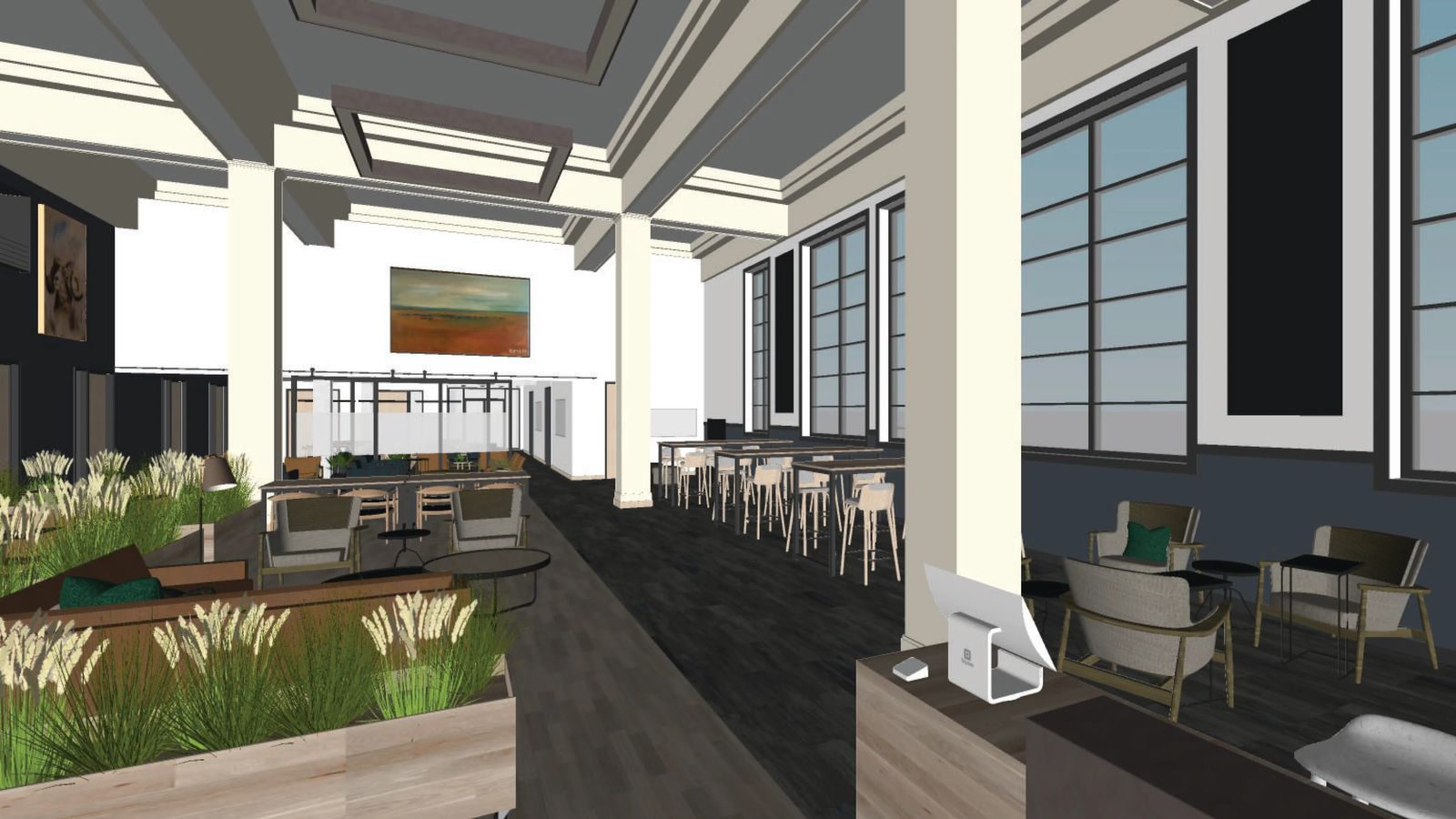 The first floor is laid out to become a co-working space for Rock31, Big Sky Economic Development's entrepreneur development program. The space, which includes desks, offices, meeting rooms, mail services and access to technology, will also be open to the public, much like a gym membership with drop-in opportunities offered as well.
The second floor, dedicated to training, will also be open to the public, and will be equipped with the most up-to-date technology for virtual, in-person and hybrid meetings. It's estimated that the event space can accommodate up to 100 people.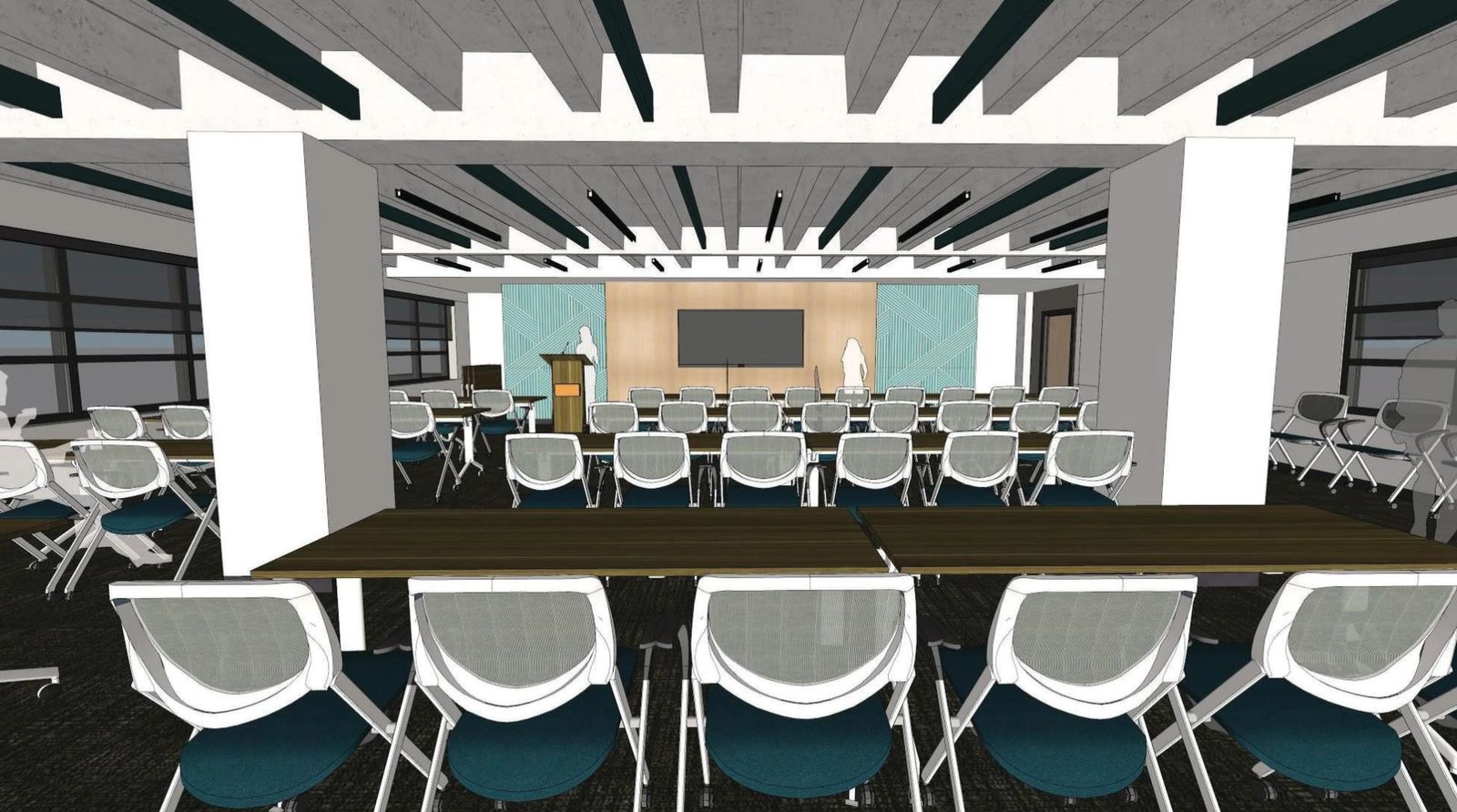 The main floor will offer a shared workspace, private offices, meeting rooms for entrepreneurs along with a barista space designed for those developing café style food and drink products to get hands-on experience with a mentor.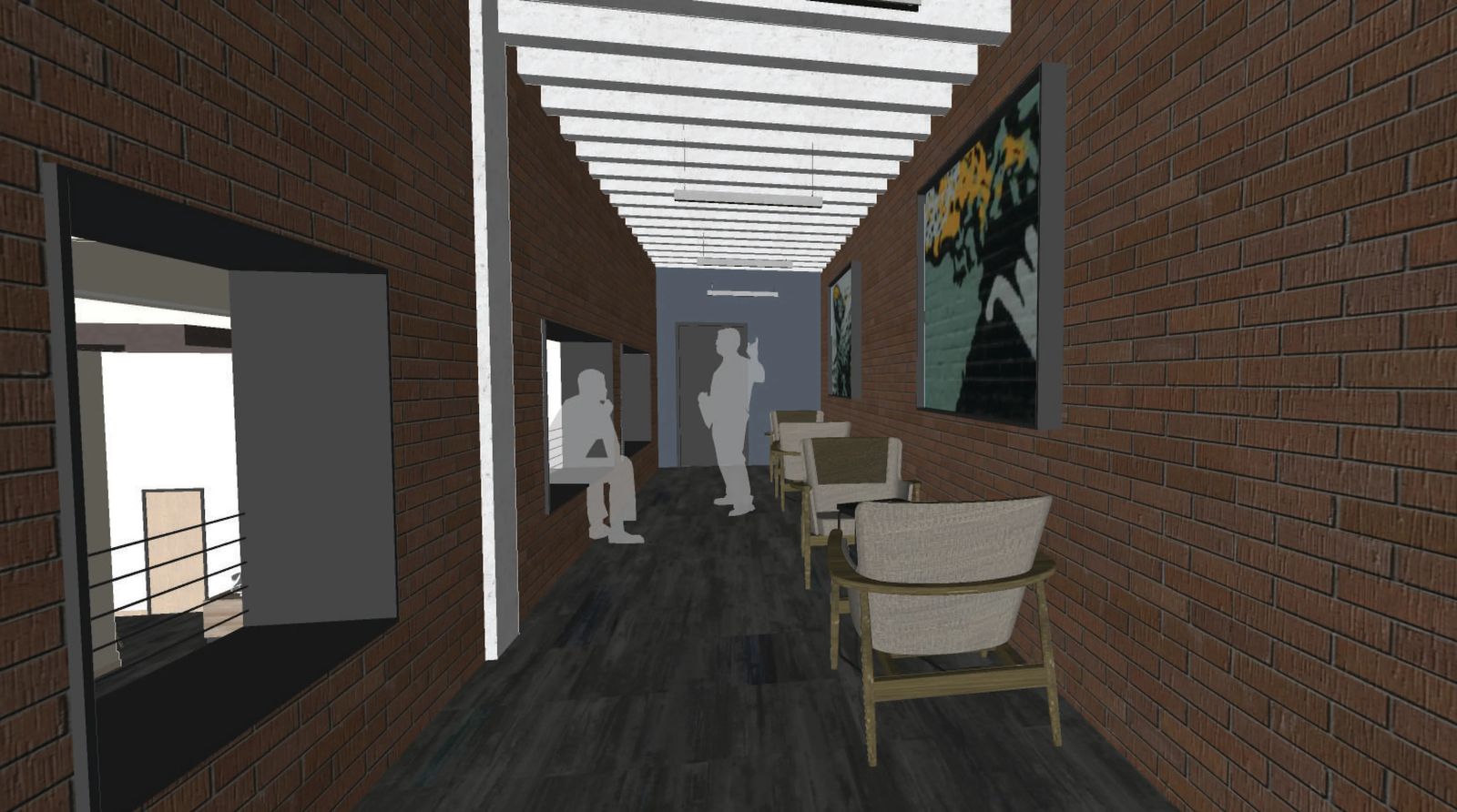 On the second-floor mezzanine, openings original to the 1918 portion of the building are being exposed once again and turned into window seats. The top floor will be offices for Big Sky Economic Development staff. The open workspace model will facilitate collaboration, Rogers says.
"We designed the space with growth in mind," she adds.
One of the features of the building is a coffee shop on the main level that will be an incubator for entrepreneurs interested in operating a coffee shop or other food service business. They'll have the opportunity to learn firsthand how the business works before making a full-time commitment on their own, Rogers says.
Efforts are underway to have the building listed on the National Register of Historic Places, and as part of the research necessary for that it was discovered that Montana National Bank, built in 1918, was one of only a handful of Montana banks that survived the Great Depression.
"It was a historical hub of economic development in its day," Rogers says.
TOURS OF THE BUILDING are offered weekly. To join one, email tours@bigskyeda.org