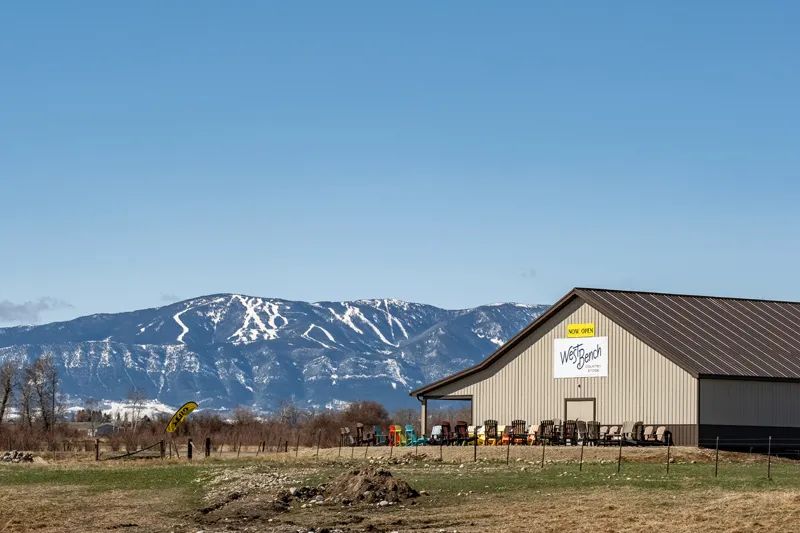 New neighbors, new markets
Amish community takes root in Carbon County
By late morning, Leona Hertzler's apron is dusted with flour, the meats and cheeses have been sliced for build-your-own sandwiches and the aroma of sweet baked goods teases anyone who steps into the Chuck Wagon, located on Highway 212 just south of Roberts.
The store is one of three new businesses that have taken root in the Roberts area during the past year. Each business — the Chuck Wagon, the West Bench Country Store and Pioneer Sheds — is owned independently by different Amish families that have recently moved to Montana's new Amish community.
Both Leona Hertzler and her sister Sue moved with their families from an Amish community in Michigan. A year later, they are all smiles when asked about their new home. They feel welcomed and excited about living under the Big Sky.
"Oh, I love it," Sue says. "It's been so fun."
If the upbeat chatter coming from the bakery/deli was any indication, they also seemed to relish their jobs.
"I enjoy this," Leona adds. "I've always enjoyed the bakery."
The first clue to the Amish presence in the Rock Creek Valley is a bright-yellow cautionary road sign featuring the signature black silhouette of horse and buggy. (Yes! Please slow down as you pass through the area.)
Colorful "flags" mark the new businesses, but do not broadcast their Amish ties. The owners prefer it that way, hoping that the quality of their products earns them a reputation that draws customers.
The Chuck Wagon is a family-owned specialty store run by Paul Hertzler, brother of Leona and Sue. Its aisles display a wide assortment of hard-to-find products – from bulk spices to fair-trade coffee to paper products to locally grown eggs and even Troyer Cheeses from Ohio. Paul, whose background is in construction, relied on input from his sisters when deciding what to stock.
"Both of my sisters had worked at a grocery store back East," he says.
Much of the store's inventory is bought in bulk and repackaged to pass along savings. Likewise, many of the products are shipped from Eastern markets in trucks that head back east with loads of Wheat Montana flour.
The Chuck Wagon is known for its fresh-baked breads – particularly the customer-favorite jalapeno cheese bread.
"That single product has drawn in more sales than any other product in the store," Paul says. "Number two are the deli sandwiches."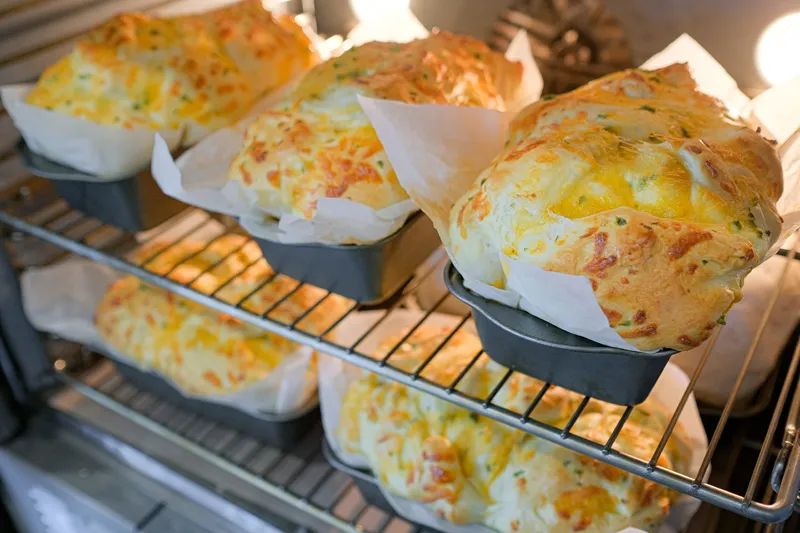 Just down the road, the West Bench Country Store, with its porch full of Adirondack-style chairs, gliders and rocking chairs, seems to invite travelers to pause. Inside, the store provides a showcase for quality dining room sets, bedroom furniture and living room groupings in a wide range of styles. Many boast polished hardwoods that beckon the touch. The store features smaller items, too, such as wooden rocking horses, knotty walking sticks, puzzles, wind chimes and cutting boards. The products are not made on site but reflect customer feedback from a similar store in Colorado.
"We went with the top sellers – good, quality workmanship," says Mahlon Mullett, who owns the business with his wife, Katie Marie.
Just north of Roberts, employees at Andrew Hershberger's Pioneer Sheds build solid sheds of varying sizes.
"We go the extra mile," Andrew says. "We build them with the small things – 4-inch by 6-inch runners and corner studs, for example — that make a difference."
Andrew's business was the first Amish-owned commercial endeavor in the area. He'd already established his regional markets while living in an Amish community in Lewistown. The move to his Highway 212 location, however, has proven to be a wise one.
"In Lewistown, we used to sell half a dozen sheds a year," he says. "Here, I figure we sell between 80 and 100."
The Amish community in Roberts is one of the newest in Montana, where an estimated 1,000 Amish live among 11 communities. The decision to create a new community comes from church leadership, which considers factors such as the price of available land and whether locals would be open to the newcomers.
"There's a lot of talking with Realtors," Paul explains. "There's a lot of planning that goes into it."
Most of the dozen new families in the Roberts community chose to relocate from places such as Michigan, Colorado, Pennsylvania, Iowa and Ohio — as well as other Amish communities in Montana. Already, the community in Roberts counts three ministers. Services are held in private homes on a rotating basis, or occasionally in the one-room school building where the children — referred to as "scholars" — attend classes.
Amish women often partner with spouses or family members in business operations. They might also be seen driving the traditional horse and buggy when out visiting.
At the Chuck Wagon, Leona took a moment from her role as bakery manager to explain the Amish dress. Women wear simple long dresses out of modesty, she says. The rich green color of her dress was in keeping with the community's preference for earth tones.
As for the white head coverings, Amish women wear them in adherence to a Bible scripture, she adds.
Since their arrival in the Rock Creek Valley, members of the new Amish community have responded to questions from locals and travelers alike. Some questions can be answered simply. Others require a deeper understanding of the culture itself.
"I would rather explain things than leave someone in the dark," Paul says.
One common misconception: Montanans are apt to mistake the Amish for Hutterites. The two cultures differ considerably and each has adapted to modern times in different ways. Yes, the Amish still travel by horse and buggy. They also rely on bicycles. But when they need to make longer trips, they hire a driver and vehicle.
"Part of that is because we don't live far apart," Paul says. "We choose not to because of the value of a close-knit community."
They also choose not to use computers, largely due to negative online influences. The businesses in Roberts, however, do have a simple, informational Facebook presence posted for them by an independent party. Along the same lines, the Amish have devised a way to receive emails via Fax, thus avoiding the Internet.
Paul compares their simpler life to America in the 1940s and 1950s, when lifestyles of the Amish and non-Amish were not so different.
"I think the pros far outweigh the cons," he says.
Since the stores just opened last summer, under the shadow of Covid-19, the owners are hopeful that, as restrictions ease, business will benefit.
"We anticipate, come July or August, we will look back and wish we had a few of these slower days," Paul says, smiling.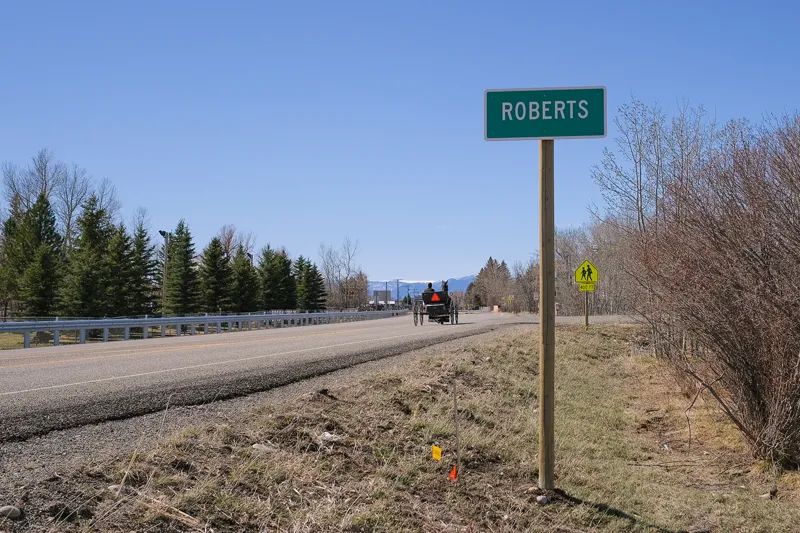 YOU MIGHT NOT KNOW
A little background on Amish living
When a group of Amish settles in an area, it is known as a "community."
Amish communities share commonalities but each community determines the codes and guidelines by which they live. Some choose to live without electricity while others may choose to allow flip phones.
Businesses and property are owned independently.
The Amish pay property taxes and income taxes but do not take government subsidies.
Although radios and televisions are not permitted, some Amish stay abreast of the news via newspapers.
The Amish do not vote or participate in local politics.