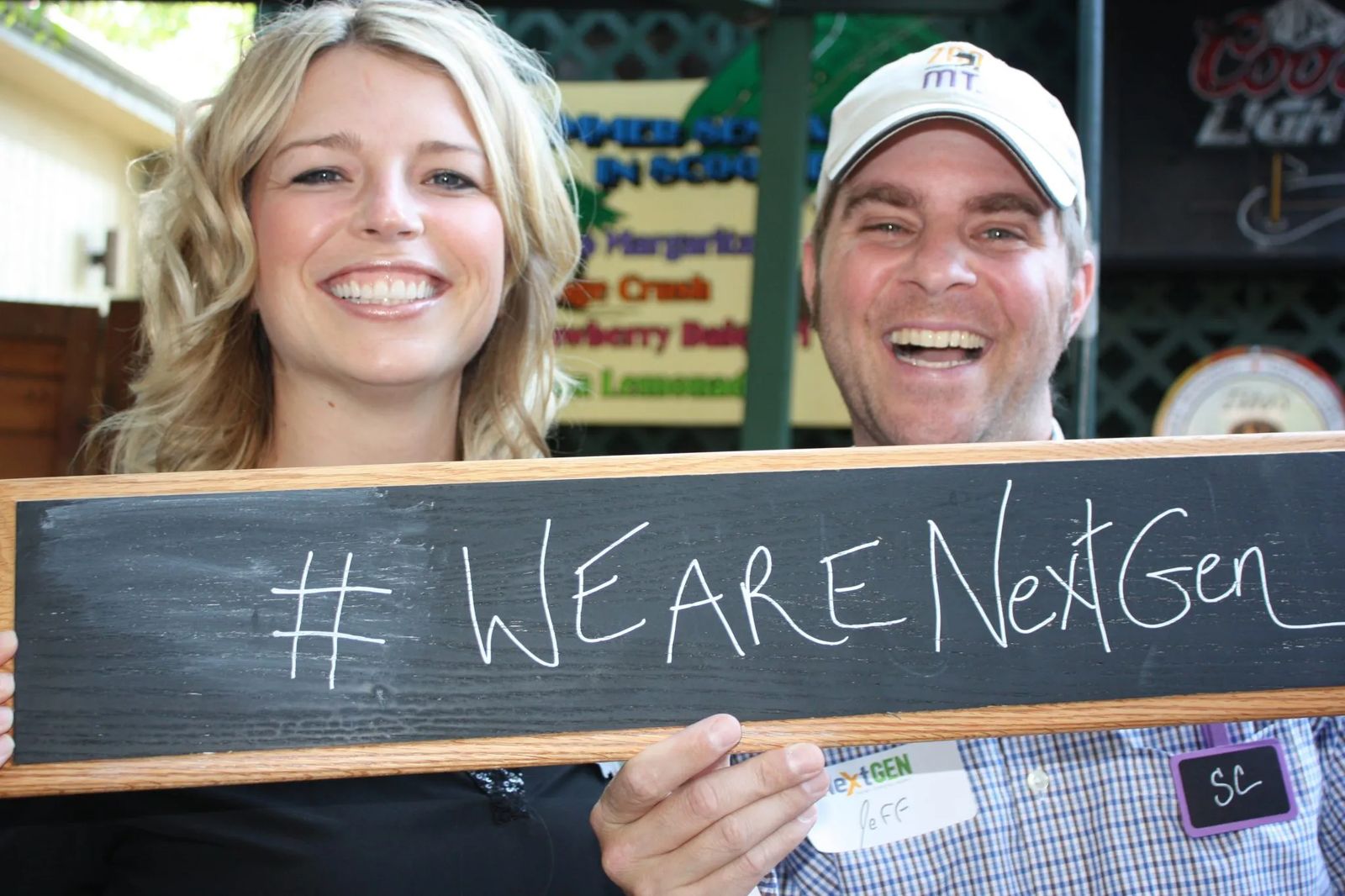 NextGen Takes Charge
The youngest professional generation works to make Billings better
 Nichole Miles and Jonna Jones belong to the newest and hippest young group in the city. When this large crowd of professional millennials assembles, they mix up a cocktail of fun, business and support for one another. They're lending a fresh voice to the community in which they live and work. "We may be a different generation," asserts Jonna, "but we don't lack the skills to make Billings a better place."
This next generation of go-getters, NextGen, is on a mission to 'connect, enhance and inspire Billings' young professionals to make a positive difference within the community.'  Nichole and Jonna lend their personal leadership qualities to this diverse group of young achievers to encourage and empower. "It's been nice to have a support system to connect with and talk about similar problems we have at work," says Jonna.
As director of marketing for the local Wendy's franchise, Jonna oversees the in-store marketing campaigns for 17 Wendy's restaurants. She handles special events, promotions, sponsorships and community giving. She works with Wendy's media buyer, as well. "I'm now learning city zoning ordinances for our remodeling projects," says this energetic 28-year-old graduate from Montana State University Billings.
Jonna became involved with NextGen after attending several local Chamber of Commerce meetings and Business After Hours events, only to find, "It wasn't a fit for a young person like me. When dealing with Chamber members, they already knew everyone, and – there was an age gap. I thought there must be others my age that felt like this."
Jonna discovered she wasn't alone in her thinking.
Nichole, 33, senior director of Legacy Giving for St. Vincent Healthcare Foundation, who works on Foundation marketing, annual reports, raising money for pediatrics and handling major gifts, is one of NextGen's founding members. She affirms, "A lot of us younger people thought it was hard to emerge into the community. We needed an outlet that could encourage younger families to call Billings home."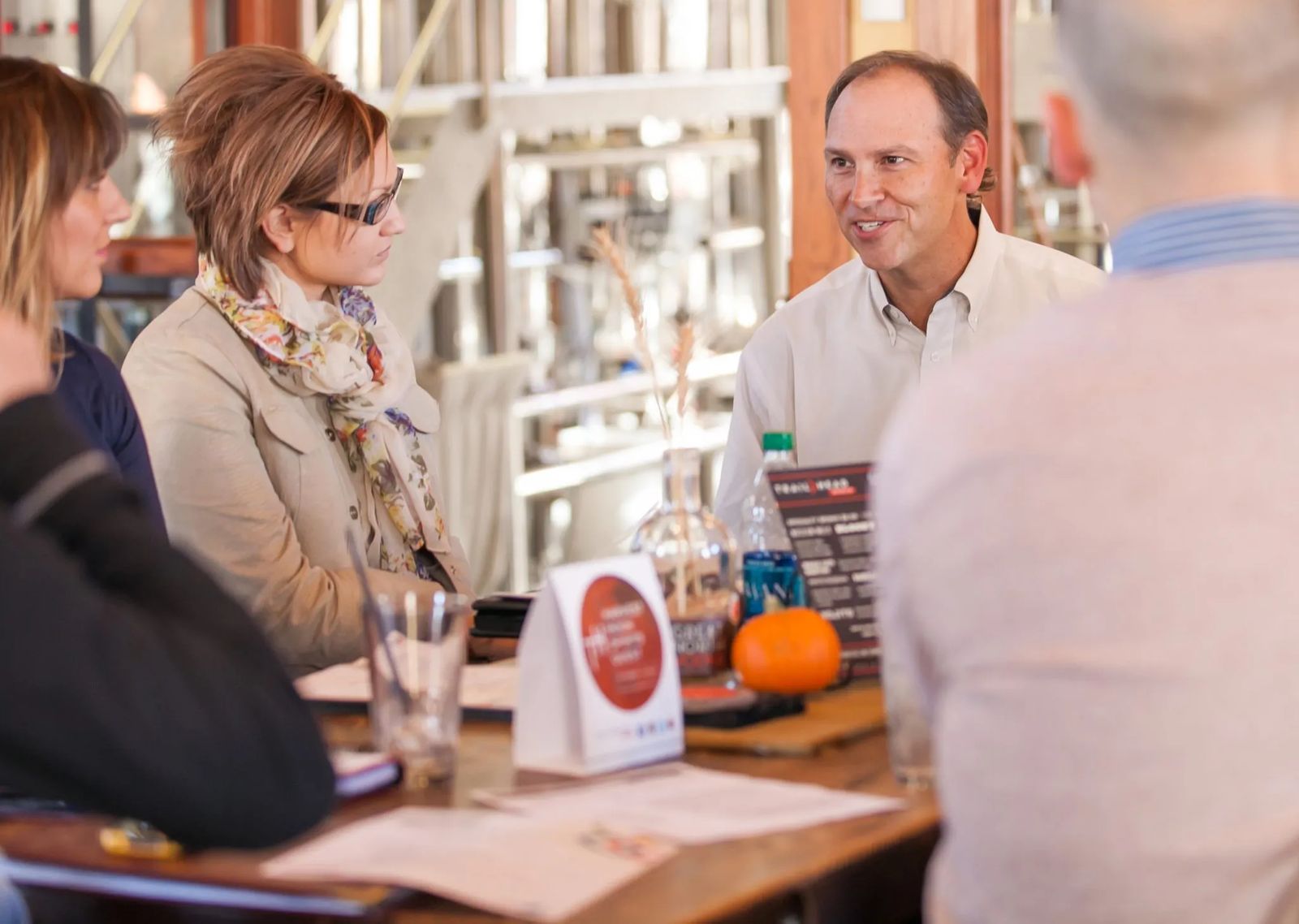 NextGen became that outlet thanks to an invitation put out by the Chamber. "It was after an annual meeting in the fall of 2013," says Nichole, "that Chamber President John Brewer invited the younger members to attend a think group. There had been a lot of young voices at that annual meeting and we had voiced concern. We had encouraged integrating more life into the Chamber."
The following spring Nichole, Zoo Montana Executive Director Jeff Ewalt and Jessica Baldwin, partner at Webgrain and Billings 365, along with a few others from the think group, traveled to Sioux Falls, South Dakota. Their journey entailed an "aspirational visit" to meet with that city's Chamber of Commerce. "We got ideas from their young professionals," shares Nichole. And, from that, Billings' NextGen turned into reality.
Nichole and the team of frontrunners reached out to other emerging leaders in Billings, encouraging them to apply for the group's Steering Committee. "That was how everything started and it grew from there. There was lots of energy and excitement," Nichole points out.
Jonna recalls that's how she became involved.  Jeff Ewalt had approached her about becoming part of the group to make a difference in the 'professional, civic and philanthropic aspects of Billings.'
"This sounded like something I wanted to be part of," Jonna acknowledges. "I served on the Steering Committee and I co-chaired a sub-committee, GROW, which is especially for retaining and recruitment."
"The first year we had about 150 members," says Nichole. "We now have 173. There's something for every member." From picnic potluck at the Zoo, to pub golf at local hot spots, to enjoying the Jolly Trolley at Christmas, NextGen offers plenty of pleasurable pursuits amidst its business functions.
"Our monthly happy hour is NextHOUR," exclaims Jonna. "We host at different locations like Bistecca, The WindMill. It's a fun social activity. Our GROW committee started it and it was fun figuring out which Chamber bar to go to next. I probably never would've met Nichole without NextGen."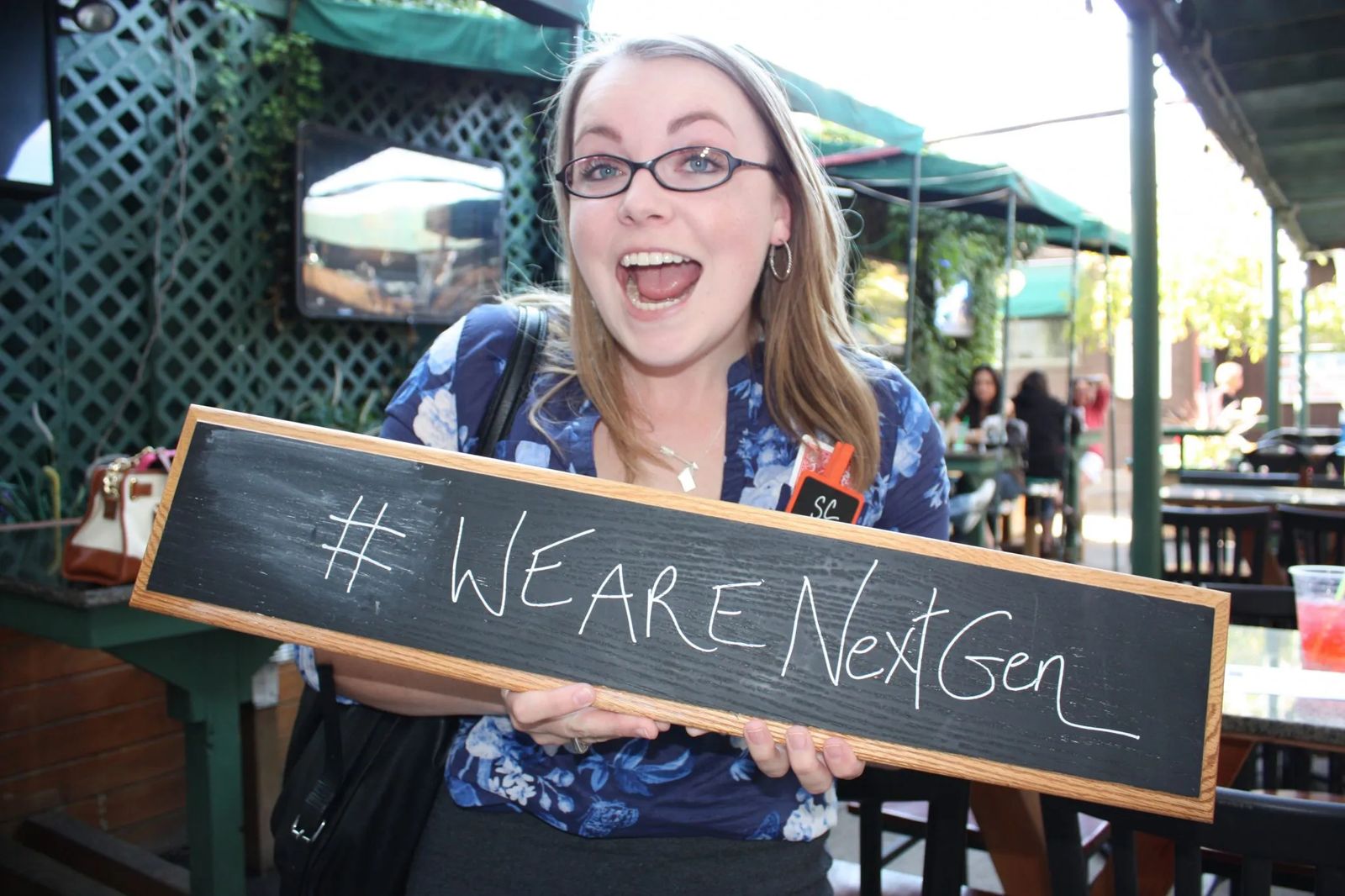 Social outings rate high on NextGen's agenda.  A weekly one-hour networking session called Cahoots! allows members to connect. They engage in off-site business tours, listen to speakers regarding subjects as interesting as Yellowstone Kelly and, over the holidays, volunteers helped set up the Polar Express at Billings Depot. "It's a definite perk to membership," advises Jonna.
Other perks include NextGen's second Professional Development Series. "It's six sessions focusing on technology, social media and website training," says Nichole. "Coming up in May is the topic of using technology to balance life. It's about using different tools to make life easier, like with an App called Doctor on Demand from St. Vincent Healthcare."
NextGen offers opportunities for young professionals to learn about new technology; connect with others in their fields; partner with other businesses, and attain positive growth while leading by example.
And, states Nichole, "NextGen is not just for women. Shea Dawson and his wife (Jill) who opened Thirsty Street (Billings' newest brewery) had gotten involved with NextGen. I think we helped his family connect and they felt that sense of belonging."
Nichole and Jonna know the importance of belonging and fitting in. They've helped pave the way for other millennial professionals to do just that. For the future, they see only more goals to attain. There's no lack of enthusiasm, motivation or skills anywhere in sight. This dynamic group empowers young professionals to tap into a progressing world, working together to spur on excellence while making Billings a better place to live.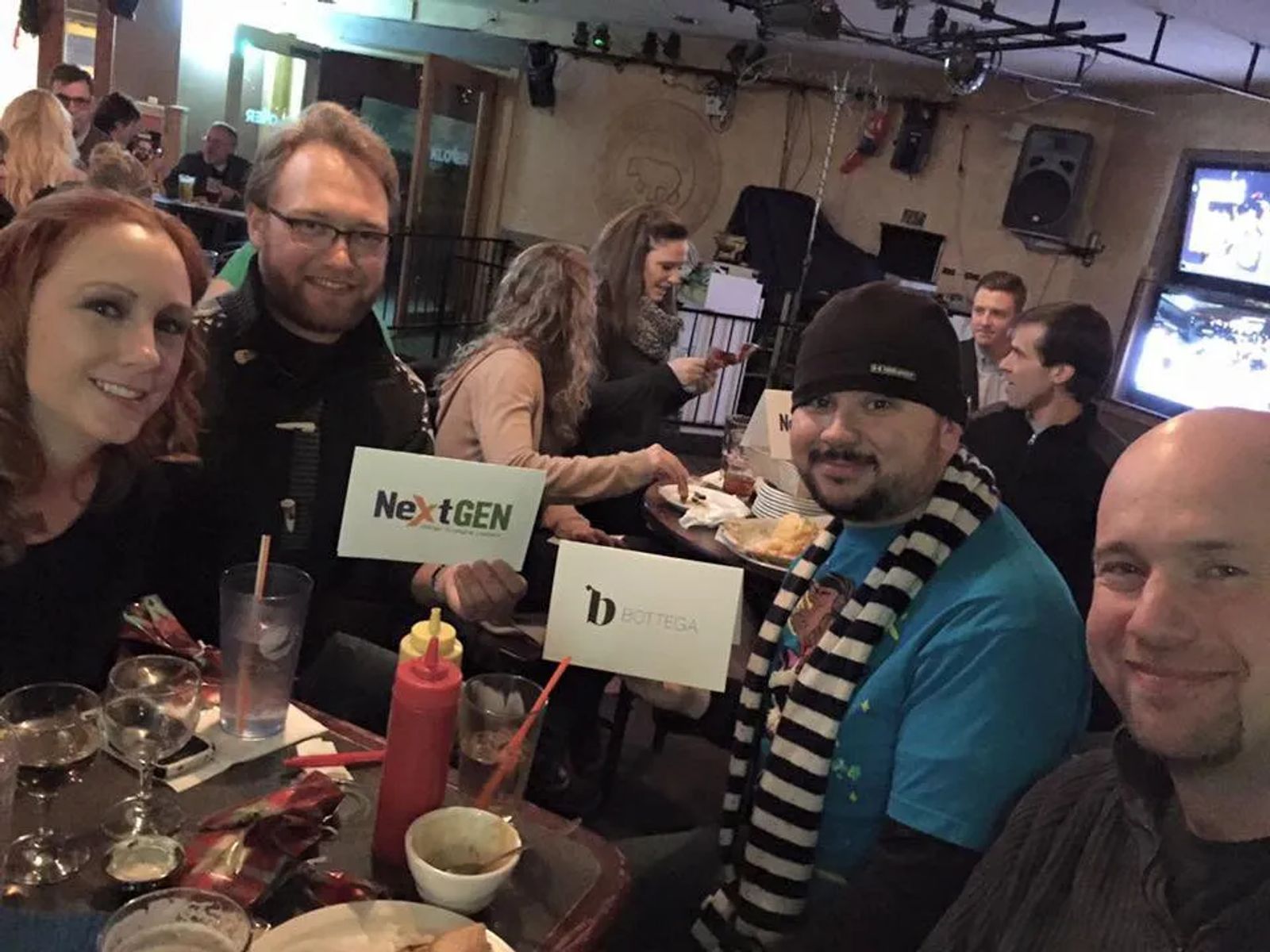 WHAT IS THE NEXTGEN?
PURPOSE: The NextGen network exists to foster relationships among young professionals, develop business opportunities, support civic involvement and promote an overall investment in the future of our community.
WHO CAN JOIN? Participation is open to all individuals, ages 21-39 that live, work, or spend time in the Billings community. It is a program of the Billings Chamber of Commerce.
ANNUAL FEES: $100.00 for non-Chamber members and $75.00 for Chamber members.
FOR MORE: Log onto billingsnextgen.com, visit NextGen on Facebook or contact NextGen Chamber Liaison Jennifer Reiser at 406.245-4111.