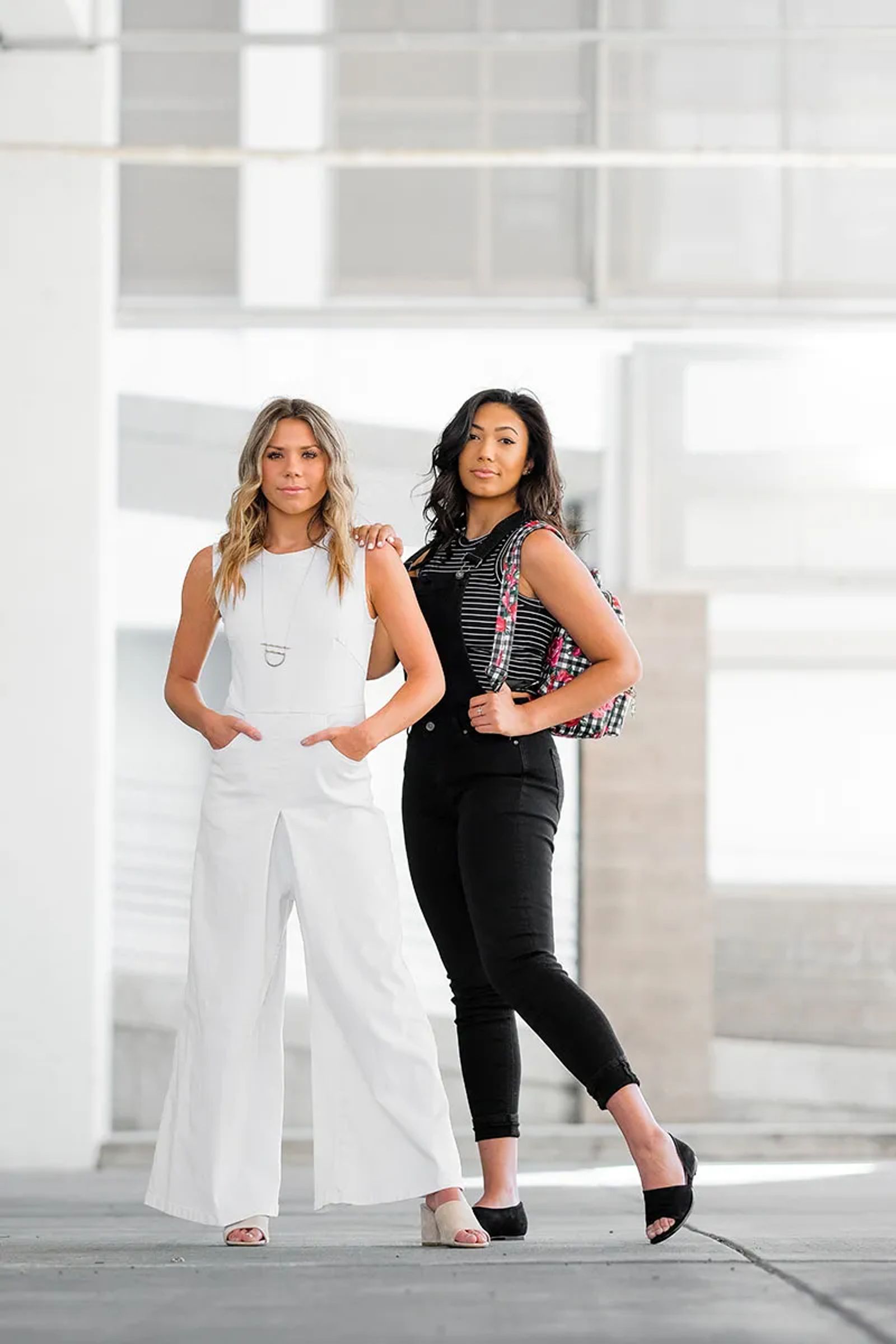 Not Your Mama's Jeans
Teens today are giving a facelift to yesterday's fashion trends

Recycled fashion can evoke a lot of great memories. Some of us loved the easy breezy days of the 1990s, when it was easy to buy denim from Goodwill, pull on a baggy tee and tie a flannel around your waist for a fashion-forward look. Today's looks give a nod to the past with vintage cuts, stonewashed accents and, yes, even overalls. The difference today is that we have fabrics that are friendlier to our curves. So walk with us as we take a fashion trip down memory lane and let's do a little generational bonding as we either remember these looks or try them now for the first time.
GET THE LOOK
Hampton Denim Jumpsuit, $116 from South Harper. Celebrity Pink overalls, $39 with Free People black-and-white cropped tee, $28, from Dillard's.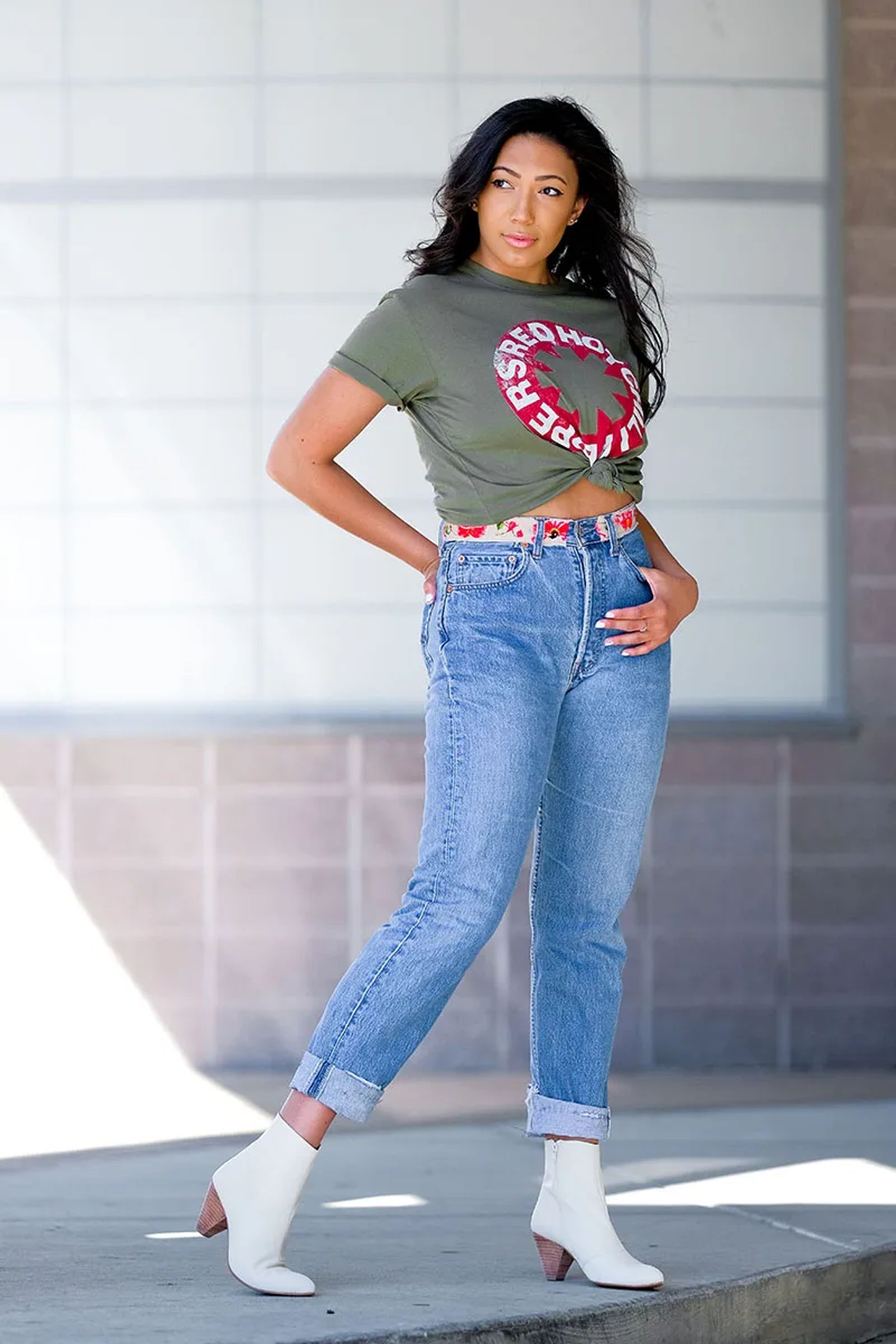 VINTAGE VOGUE
Just like vinyl records, vintage denim is making a comeback. This throwback shows stonewashed jeans paired with rock-n-roll tees and crisp white boots. Adding pops of color in woven trim gives this pair a more modern look for today's teens. Oversized T-shirts from the grunge era have been traded for those with a more form-fitting look to show off the feminine silhouette.
GET THE LOOK: Red Hot Chili Peppers Daydreamer tee, $60. Levis 501 Remix, $196. Free People Aspect Heel White Boot, $198. All from South Harper.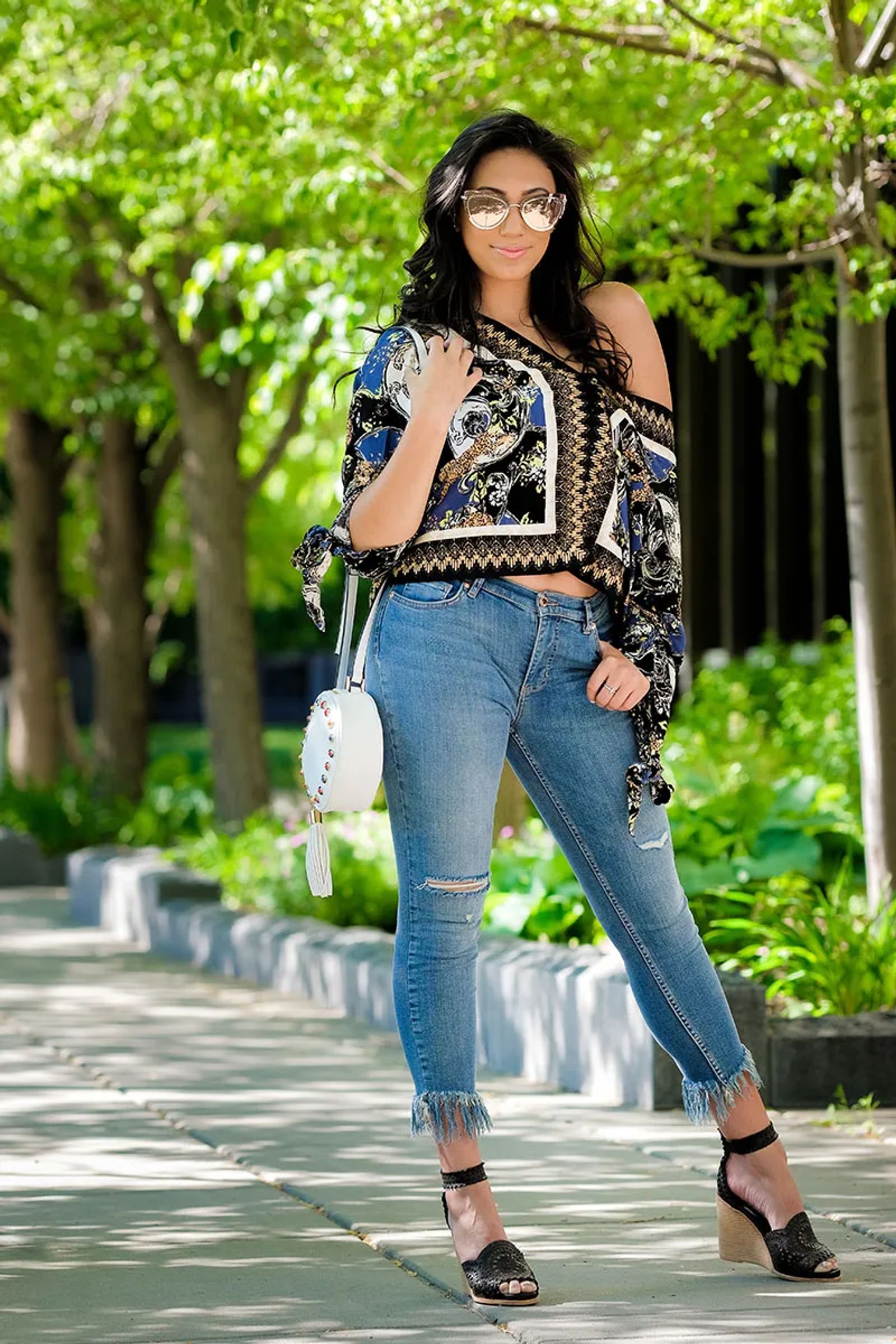 PEACE, LOVE, FASHION
The boho look is bringing back the free-loving fashion from the '70s. Long fringe and a tiny flare that skims the body just right is this fall's perfect look. You'll find these threads in high school classrooms and college lecture halls. Add in some big framed shades and a handkerchief top to recapture the energy from yesteryear.
GET THE LOOK: Free People Sky jeans, $78. Free People Catch Me If You Can blouse, $98. Gini Bini Happy X-Boy purse, $41.30. Quay Primrose sunglasses, $60. All from Dillard's.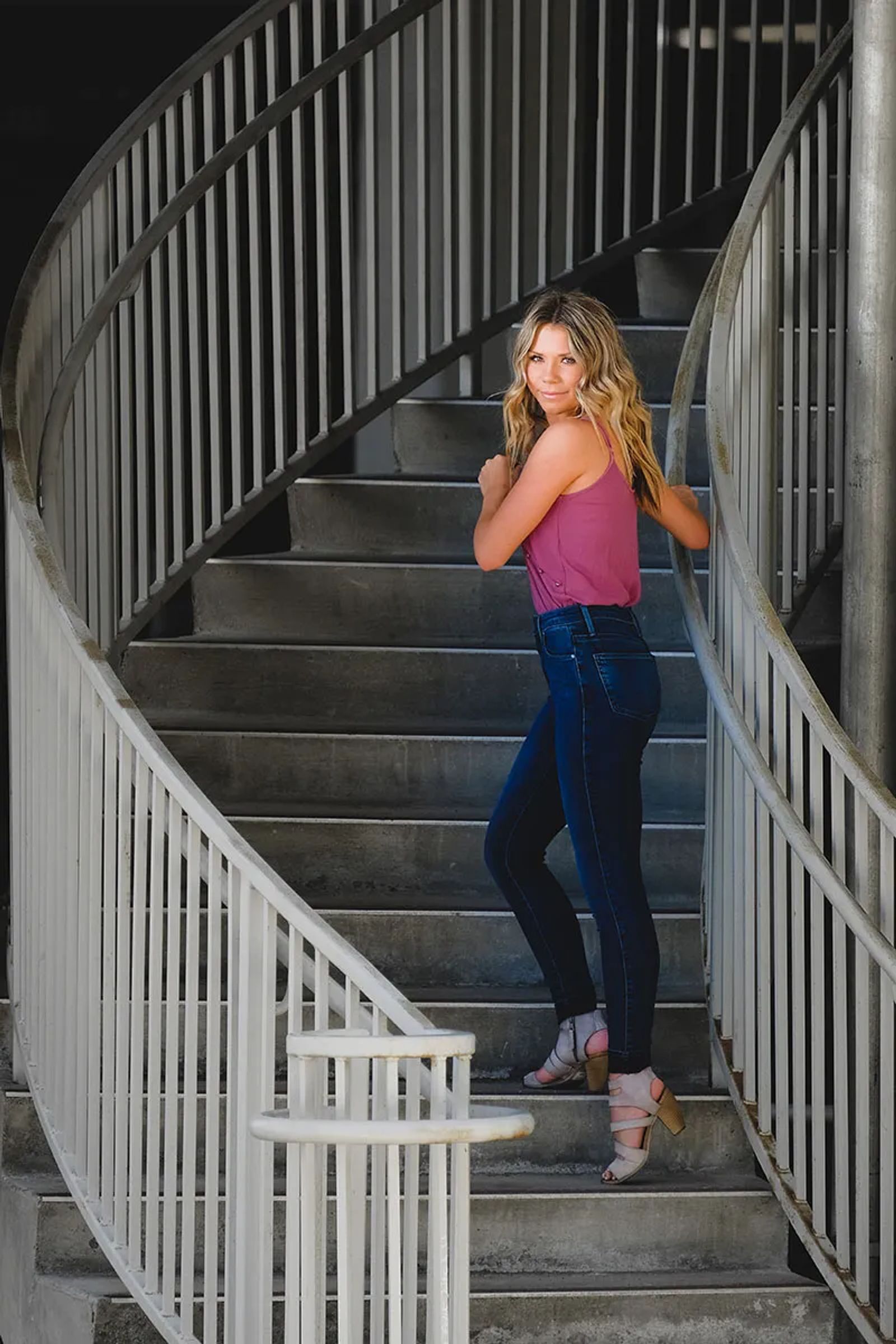 THE SKINNY ON SKINN
It's been a long road for ski high skinnies. The 1950s beatniks had pairs that were the right shape but without the right fabric and feel. Gals making their own trousers in the '60s liked the crisp capris but denim certainly wasn't acceptable every day. In the '80s and '90s, it was a gamble whether a woman could find the right fit higher on the waist without those jeans looking baggy in other places. Hello, 2018!  Skin-tight denim has evolved today into butter-soft body-hugging leggings.
GET THE LOOK: Gentle Fawn Zoya Berry Stain tank, $65.  Fidelity Luna Blue Suede denim, $218. Miz Mooz Melrose Glacier Sandal, $172. All from Bottega.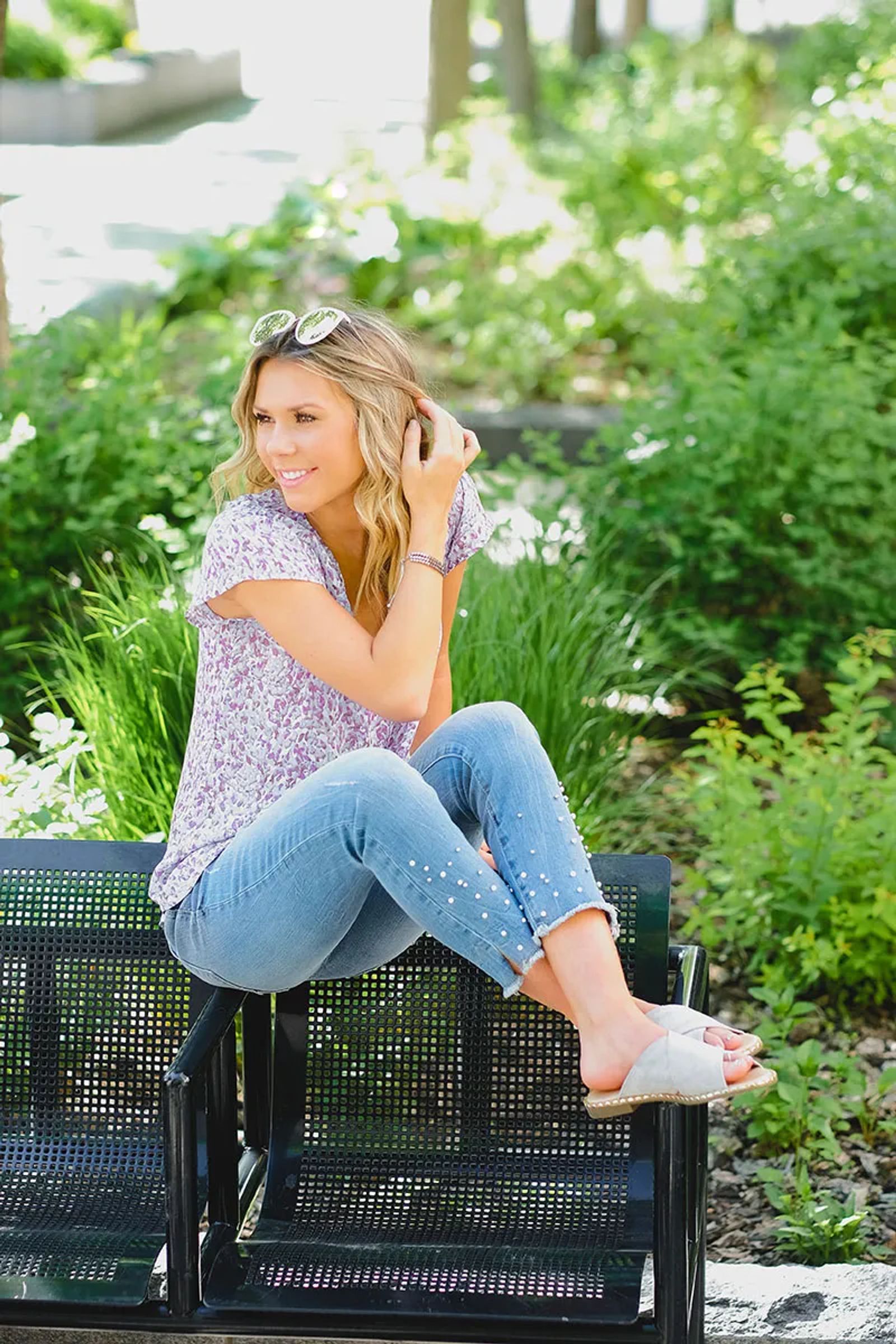 TODAY'S DUNGAREES
The 1950s provided plenty of time to figure out pants for gals.  The traditional A-line dress was no longer a necessity and women began to explore lady-like trousers for more casual activities.  Dungarees offered more room to move for ladies on the go.  Clam diggers or toreador pants that hit mid-calf provided the perfect inspiration for our loosely cropped denim today.  We still find feminine touches, just as Audrey Hepburn did with delicate accents like pretty pearls on the hemline.  Comfort meets classic style is always in fashion.
GET THE LOOK
Pearl hem Crop, $39. Scattered leaves flutter sleeve tee, $26. Justine suede mule sandal $14.99. All from Maurice's.