Opening Hearts & Homes
Heart Gallery success story gives teen hope for the future
It was the summer of 2018 and the then 14-year-old Tara sat at a well-worn picnic table at the top of Two Moon Park, sharing her dreams and hopes about life. Although she smiled, you could tell she had built a little wall around her emotions. She probably knew the statistics on teen adoption weren't great.
She was a straight-A student and shared her goal of one day going to law school. You could tell she was a girl who wore her heart on her sleeve. She told me she liked to live in the moment, preferring not to let her rocky past define her. As she stared off into the distance, she talked lovingly about her sisters.
Tara comes from a family of nine kids. At the time, she was in foster care, living in a group home while waiting for a family to foster her. Two of her sisters were already in an adoptive placement. Her Heart Gallery story, a feature that profiles the stories of adoptable kids, landed in Yellowstone Valley Woman's June/July 2018 issue.
"I had outfitted the lady on the cover of the magazine and when the issue came out, I read through it and saw Tara's profile. Something just clicked with me," says Laverne Royer, owner of Cricket Clothing Company. "You know that little voice in your head? It told me, 'We could do this!'"
Laverne didn't just blindly jump in with both feet. She had five years of experience with foster children working as a CASA, or Court Appointed Special Advocate.
"There is just such a need for foster homes for teenagers," she said with a passionate look on her face.   "Everyone always wants little kids."
When she flipped the pages of YVW and saw Tara's face looking back at her, she says it didn't take her long to slide the story in front of her husband, Bill. "We were going to Park City, Utah. I met him up at the airport and I had the magazine with me and said, 'What do you think?'" She even tried to call Tara's social worker while they were on their trip.
"If I wouldn't have been a CASA, I wouldn't have even thought about fostering," Laverne says. She's seen the gritty side of Billings firsthand. "How many families are torn apart from addiction and drug abuse?" Laverne says. "It's just so sad because the kids are the innocent victims. It impacts their whole life."
"I have watched Laverne grow and be touched by these kids," says Bill. "You kind of become a little outraged by the vulnerability of these kids and just the fact that it is not their fault. They are just victims of someone else's bad decisions." He says Laverne's overriding passion to foster was contagious. Bill says, "We were at a place where it lined up in our life. It wasn't hard."
The Royers' two sons were already grown. Their 19-year-old son, Jackson, is a freshman at the University of Puget Sound. Their 31-year-old son, Blake, is married and living in Seattle.
When the two finally connected with Tara's social worker, Laverne says, "The social worker called me and said, 'Tara doesn't know if she really wants to do this because she's scared.' And I said, 'Tell her I'm scared, too.'"
The three met for pizza and slowly but surely started to have longer visits. Eventually, Tara stayed over on the weekends.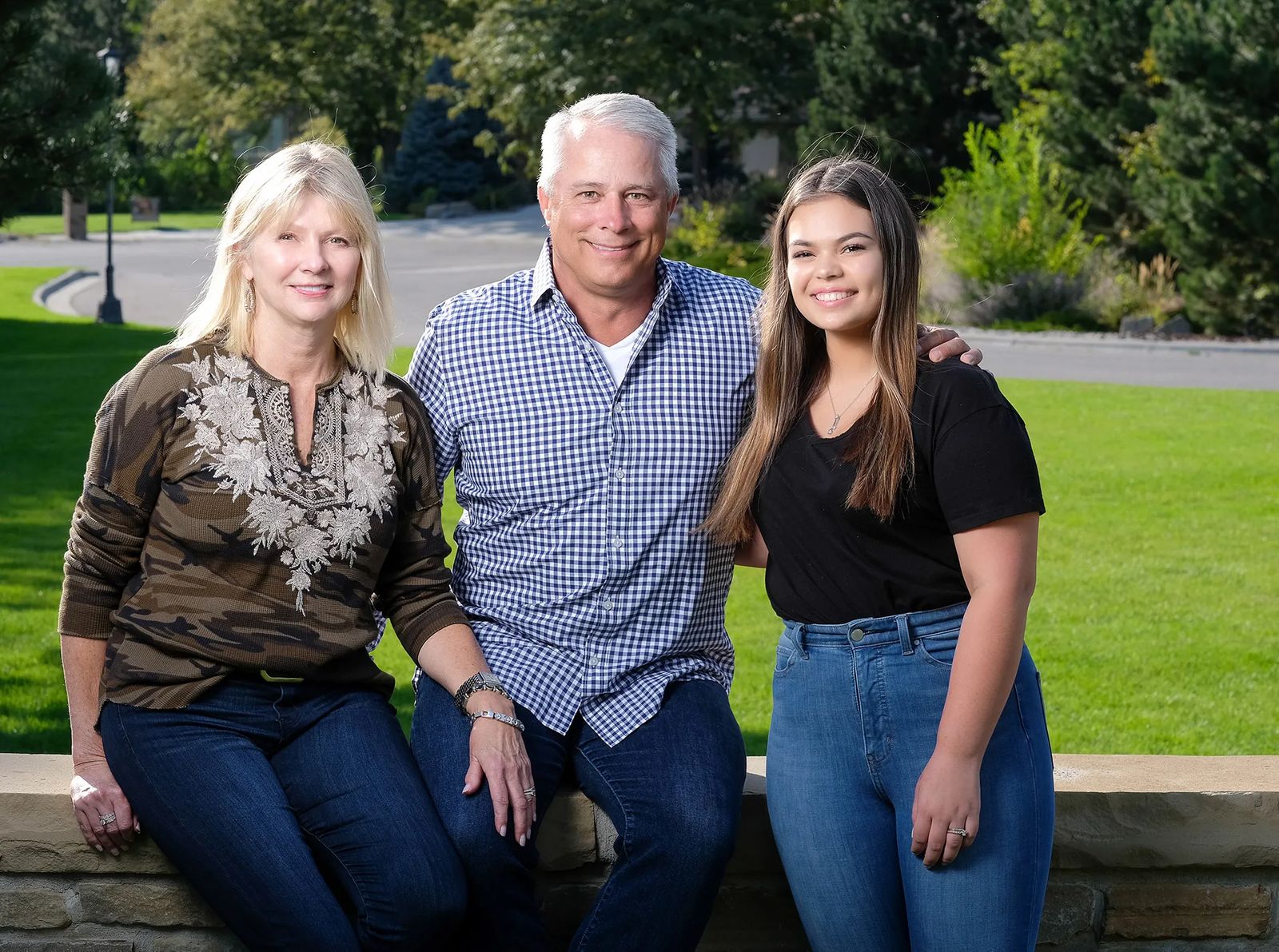 Now, a year later, Tara sits not at a rusty park bench but at the Royers' dining room table. Her warm smile is a little more confident now.
"They've helped me through things personally," she says as she glances at the couple. "It's nice to know that someone is there for you." Laverne smiles and adds, "I think we are a good match."
Tara says when she met the Royers, she realized she had a decision to make. She could stay in the group home and eventually age out of the system, vowing to make it on her own. Or, she could take a chance on a family that wanted to help. She chose the latter.
"It wasn't until I went to (the group home) that I realized I wasn't going home," Tara says. "It was time to move on."
"We were Tara's eighth placement," Laverne says. "One of the things that bugged me a lot was one of the case managers said to me, 'This is Tara's eighth placement and if it doesn't work out, we don't know what we will do.' I said, 'It is going to work. We will figure it out and make it work.'"
One woman who has watched this story unfold from start to finish is Diana Tolstedt, a recruiter for Wendy's Wonderful Kids. It's her job to comb through the toughest cases to try to find those children a family willing to foster or adopt.
"It's a beautiful story because I think they both fell in love with each other in time," Diana says. "They were able to give Tara the space and time to make that decision, too. They said, 'We're not giving up.'"
Since the Royers took this step and Tara moved in, they've openly shared the developments on their journey.
One of Bill's co-workers started to foster kids. "She went through the whole program after we did," Bill says. "The outpouring of comments, just in my little world, people are shocked. They say, 'What are you doing?'" Laverne says, "I just think there are so many people who could provide really great homes for some of these kids. They might have thought about it but never really pursued it."
Today, Tara is a little less guarded about her future. She still would love to go to law school and instead of viewing it as an uphill battle, she feels confident she has the support to succeed.
"I think I have a lot of possibilities in my life now. I don't have to look that far ahead," Tara says. "I don't have to worry about what life will look like in a year or two."
While Tara is still the Royers' foster child, they made it clear, adoption is an option but only if she is ready.
"She is turning 16 in December. In two years, she is going to be making her own decisions. If she wants us to adopt her, we will. But, once she gets married and has a family, she might want to spend Thanksgiving and Christmas with her sisters," Laverne says. "We will always be here for her no matter what."

To learn more about the foster-adoption system, call the Department of Child and Family Services in Billings at (406) 657-3120. Each family wanting to become a licensed foster/adoptive home must undergo 18 hours of mandatory training to learn the tools needed to become a successful foster family.