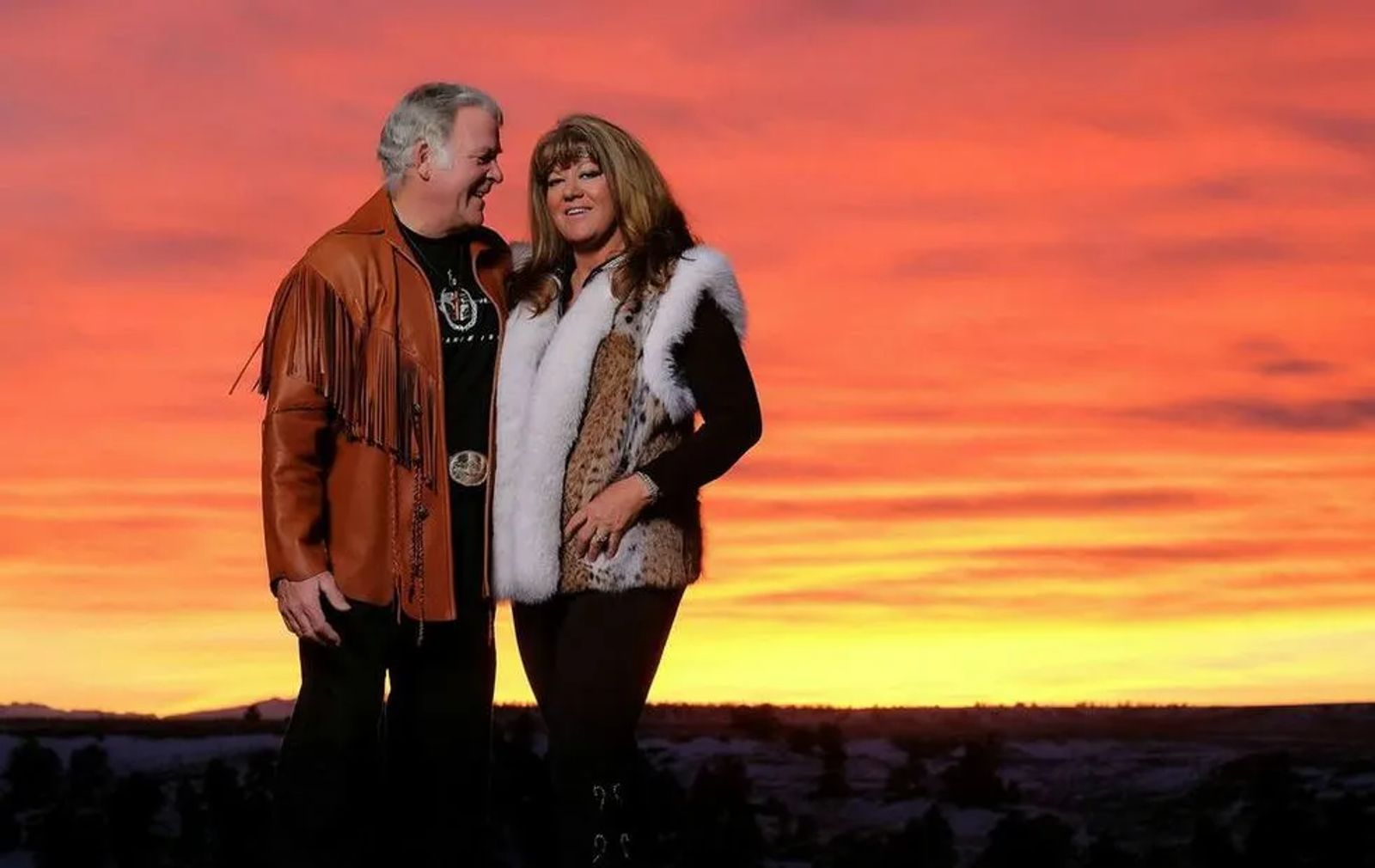 Out of the Ashes and Into the Fire
The two lives of Ceci Sullivan
Ceci Sullivan was immediately star struck when she first set eyes on Michael Davis. He was definitely tall, dark and handsome. And as a 17-year-old girl living on her own, she was blindly swept away by his movie star charm.
"He was really attractive. People would compare him to Burt Reynolds and I think that was all that I could see," Ceci says today. "I was so desperate for love." That was 39 years ago.
At the age of 14, Ceci left her dysfunctional home in Arvada, Colorado. She could no longer take her step-father's emotional abuse. A friend's family took her in and, in time, she started to oversee the family's apartment complex working to make ends meet while she lived in one of the units. It was a chance meeting in the elevator where Ceci first met Michael and struck up a conversation. Looking back, Ceci wonders how "by chance" this meeting really was. "He probably saw me and watched me," she says. "He was a hunter and women were his prey."
After a few more "chance encounters," Michael ended up asking Ceci to go with him to the drive-in theater. She never really thought twice when he told her that the movie "Taxi Driver" was playing on the big screen. The movie, starring Robert De Niro, chronicles an unstable taxi driver, whose outrage toward the seedy side of New York City fuels his intense violence.
"I have a really distinct memory of coming home and feeling really sick inside, like there was something really wrong and I didn't know what it was. It was like that still small voice of God, 'Warning! Danger!' Sadly, I never listened to that voice." Ceci adds, "That's how shut down I was emotionally."
As the manager of the apartment complex, Ceci had a master key for each and every unit. When she went away one weekend to visit her sister in Durango, Colorado, she discovered many, many years later that Michael had taken her master key and made a copy.
Several days after she got back from her trip, the police woke her out of a dead sleep at 4 in the morning. They were looking for answers in a violent attack on a young college girl who lived a few stories above her apartment. Ceci says as she reflects back, "There was blood all up the stairs and across the doors. She was beaten to a bloody pulp and she came very close to dying." There was no evidence of a forced entry. Investigators asked Ceci if anyone could have gotten access to her master key. She said, "No," and never thought twice that it could be her newfound boyfriend.
She and Michael continued to date and within months, were married. Within a year, they welcomed their first of four children. Shaking her head, Ceci says, "I ended up marrying him because I was so lonely. I think he married me because he thought I might cure him of his crimes."  At the time, she had no idea what kind of monster lived inside Michael's head. It didn't strike her as odd that for much of their married life, they were always on the move and that her husband was constantly changing his facial appearance.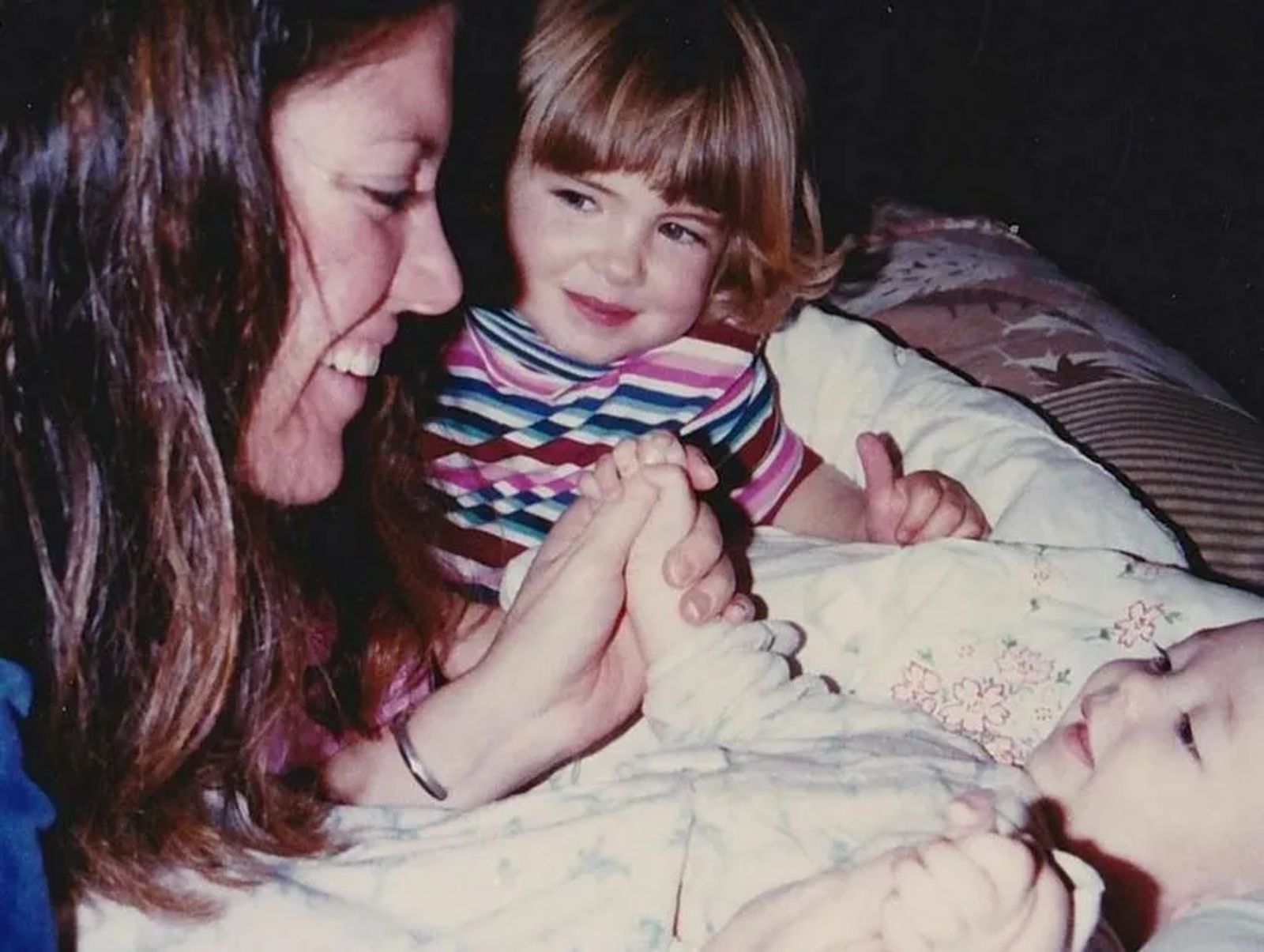 As time went on, Ceci's soul became more unsettled. She was starting to connect the criminal dots. One day she remembers Michael coming home. His pants were drenched. As she tried to ask him what was going on, he wasn't talking. Ceci says it was only a matter of days before a sick feeling started to surface, "The news came on three days later, sharing that there had been a murder and rape in our neighborhood." The young woman was raped and drowned in a ditch. Ceci says, "Michael kept saying, 'You have to be careful.' I remember it really well. I was folding the laundry and he was just going off."  She adds, "I started realizing that something was really wrong. I said to the Lord, 'I don't know if you are real, but if you are, I just pray that you would show me.' After that point, my eyes started to be opened. When I was with Michael, I felt like I was in the presence of darkness." Ceci adds, "He had this rage that scared me to death."
Without a shred of evidence, Ceci encouraged Michael to visit with their Episcopal priest. In time, he came to tell the full story of his criminal past, uncovering multiple rapes, an armed robbery and sharing the details of a murder that only the criminal mastermind himself could know.
Ceci thought finally she would have some peace. Michael would be turned in and would have to pay for his crimes.
But instead of peace, Ceci realized the ministers at her church had no intention of turning him in. Ceci says she kept being told his crimes were due to his alcoholism. She would tell her, "Why can't you forgive? Why can't you move on? I was the one that ended up feeling so guilty for not taking him back into the marriage that I ended up letting him move in with me, even though I was still unsettled in my soul. They kept telling me that I didn't have enough evidence." She adds, "I was stunned and emotionally paralyzed." She was terrified Michael would kill her and the kids if she made any kind of wrong move.
It wasn't until she came home one day to find a business card from the local Sheriff's Office stuck in her door that she started to feel that maybe she had a way out. She confronted Michael about some of the facts coming in on a new and violent rape case. The perpetrator had fallen down a steep cliff and injured his foot. Michael had a limp. "I had to turn him in. It was the only thing left to do." Ceci says they had already tried every kind of therapy. Ceci packed up and went into hiding, praying Michael would never find her. With four kids in tow, she says, "We stayed in abandoned houses. We stayed at the women's shelter. I was wandering with the kids at this point." She got brave and started to make calls to the different authorities in all the counties she had once lived and shared bits and pieces of factual information she was able to cobble together. Her breath was taken away when one detective visited her with the composite sketch from one of the unsolved rape case files. The picture looked just like Michael.
With the composite sketch, some fingerprint evidence, and Ceci's critical testimony, it wasn't long before Michael confessed and was sentenced to 150 years in the Colorado Correctional System for his part in the rape, murder and kidnapping charges connected to attacks on six different women. He's still serving time in the Freemont Correctional Facility in Colorado and won't have even a chance at parole until the year 2035.
This, however, is not where the story ends. In fact for Ceci, you could say it was the beginning. She knows each and every experience tilled the soil of her life to get her ready for the next chapter.
As she was trying to dig herself out of the depths of depression, she met Gene "Sully" Sullivan, a stunt man who had once worked with the likes of Evel Knievel as a body guard. The two crossed paths at a Christian concert and, as Ceci says, "We felt a connection immediately." She had no idea at the time that this man was a motorcycle-jumping stunt man who was traveling the country preaching to people along the way. She laughs as she says, "Christianity and motorcycles? What? That seemed crazy!"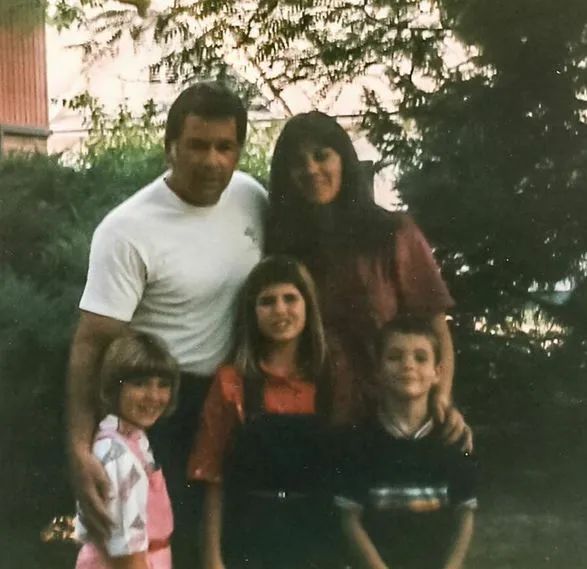 Gene Sullivan is the founder of the Jump for Jesus ministry. Over the past 4 decades, he's toured the world, performed for royalty and even has been a guest on the popular TV show, The 700 Club.
"I think more than anything, I started to put the pieces of my life together when I sat and listened to him preach," Ceci says as she reflects back to those early days. "Here I was with this guy who was so open, so honest. It was so much to take in. It was so much light when I had lived in so much darkness." She adds, "That was the one thing that I realized when I met Gene. I realized how open and honest healthy relationships are."
A year later, the couple married and Ceci says, "I'm still madly in love with him after 28 years!" Gene continues to tour and Ceci is part of the event's music ministry along with her son, Dan (who Gene adopted along with his three sisters).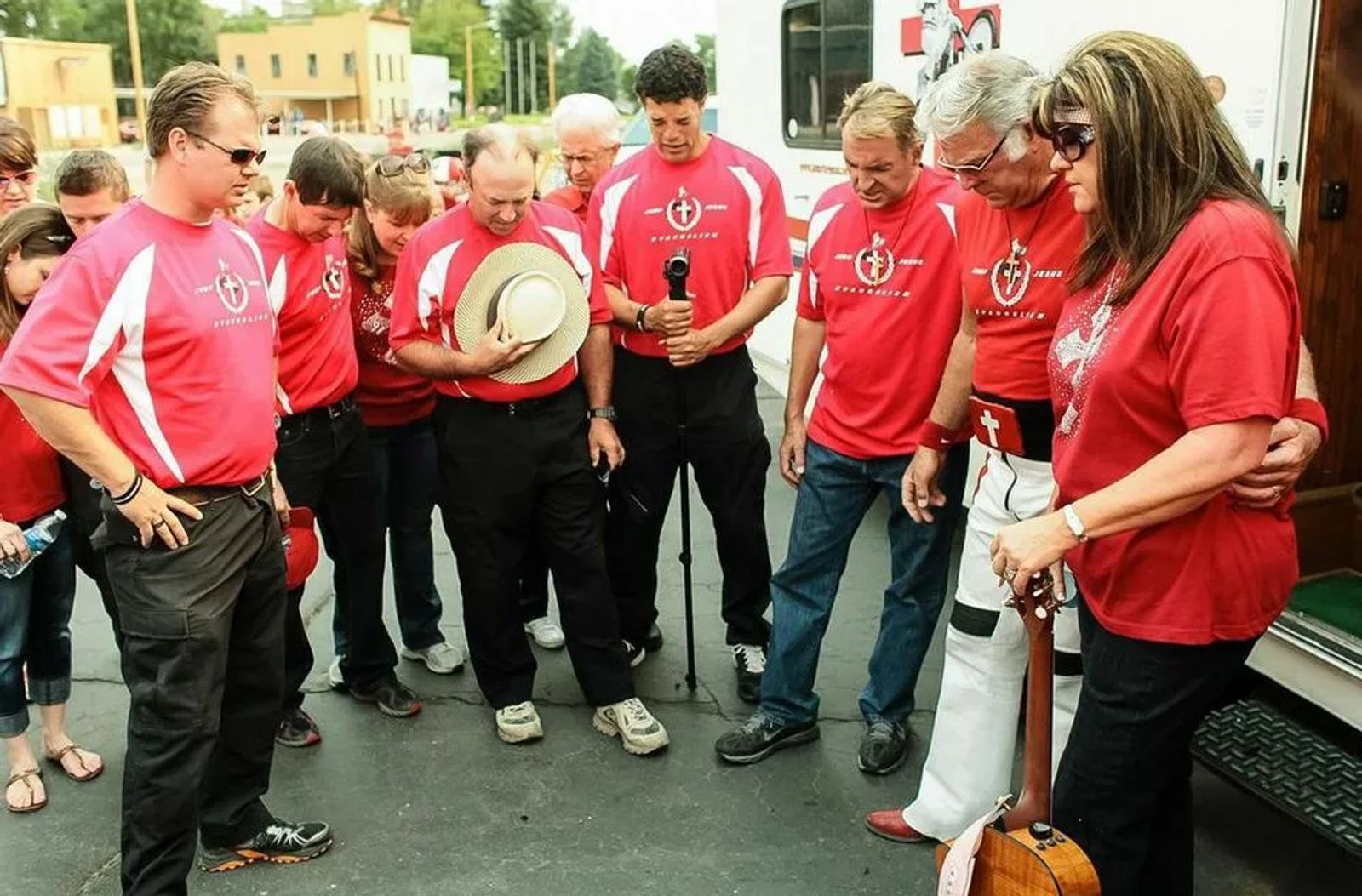 While the show's mission has remained the same over the past 40 years with the same high flying action, motorcycle ramps and plenty of fire, Ceci says it's all become clear as to why she's here. She had to live in the darkness in order to see the light. "It's pretty moving. There have been so many lives that have been changed because of Gene and the ministry. I have been able to help a lot of women see the error in their ways too." She smiles and adds, "The Lord started to show me how to help other women who were down and out." She used her own life as a blueprint to heal others.
She has no plans of slowing down.
With the help of a sideburn sporting, Jesus loving, motorcycle stunt rider, she can clearly see how she rose up from the ashes, and back into the fire of Jump for Jesus. "When I saw Gene give people his heart, all I could do was cry." Ceci says with passion, "It gave me the ability to love others."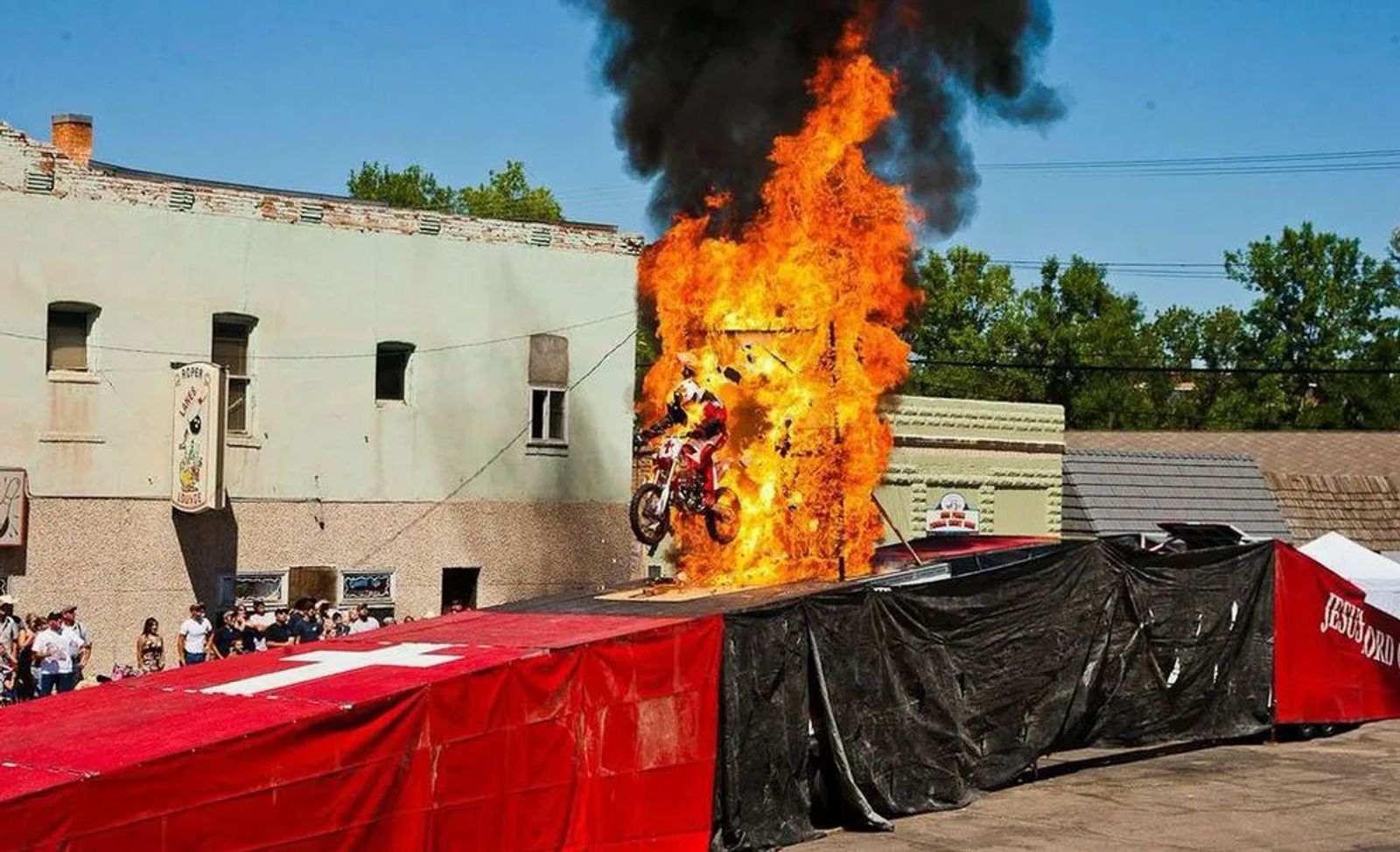 Jump for Jesus

Gene and Ceci Sullivan already have a handful of dates booked for the 2015 Jump for Jesus season. To learn more about this full gospel stunt program, visit jumpforjesus.net. Gene also made an appearance in the documentary, "Being Evil," that was just released this year at the Sundance Film Festival. The film chronicles the life and times of the 1970s daredevil and close friend of Gene, "Evel" Knievel.