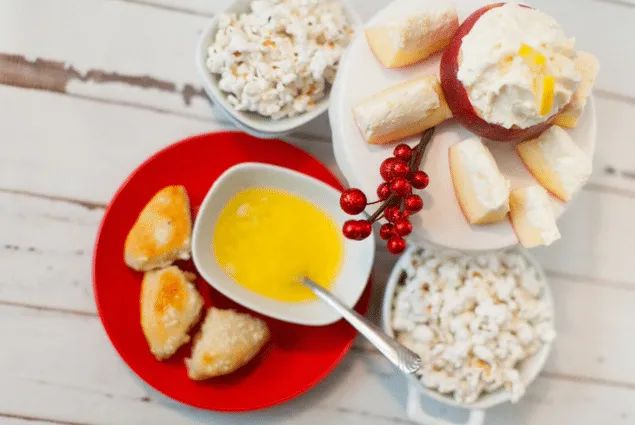 Party Perfect Bites
Vibrant & Delicious Finger Foods for your Holiday Soiree
Whatever you call them — appetizers, hors d'oeuvres or finger food — they are a necessity this time of year. Whether it's a holiday open house, post caroling party, or a football centered cheer session, we all could use a few new creations to take center stage on our dining table during the holidays.
For your next fete, we've rounded up a little bit of everything: Blue Cheese Bites, Cheese Stuffed Apples, Festive Salmon Ball, Mini Olive Cheese Balls, and Puff Pastry Ham Squares. And because every table needs a little something extra to munch on, we bring you Ranch Popcorn, a perfect and tasty treat to be scooped up by the handful. Pair these treats with your favorite bottle of wine, local microbrew or mulled cider and you'll have the makings of a delicious holiday affair.
Break out the holiday cheer and enjoy!

PUFF PASTRY HAM SQUARES
~Recipe from Kay Erickson
1 - 17.5 ounce box puff pastry, thawed
FOR THE FILLING
2 c. smoked cooked ham, chopped
1 T. honey
1 T. pickle relish
1/3 c. mayonnaise
1 T. Dijon mustard
1 t. prepared horseradish
½ t. Worcestershire sauce
Preheat oven to 400 degrees. Unfold each sheet of the puff pastry onto a parchment lined baking sheet. Cut each sheet into 2"squares (there will be a little extra). With a small sharp knife, lightly score each square ½" from the edges. Freeze 10 minutes. Bake until puffed and lightly golden, about 15 minutes. Let cool. Gently push centers to flatten.
In the bowl of a food processor add the ham, honey, pickle relish, mayonnaise, Dijon mustard, prepared horseradish and Worcestershire sauce. Pulse until finely chopped but still a little chunky.  Allow to sit for 15 minutes to combine flavors (if not serving right away, cover and refrigerate the filling.)
Fill the shells with about a tablespoon of filling. Serve immediately.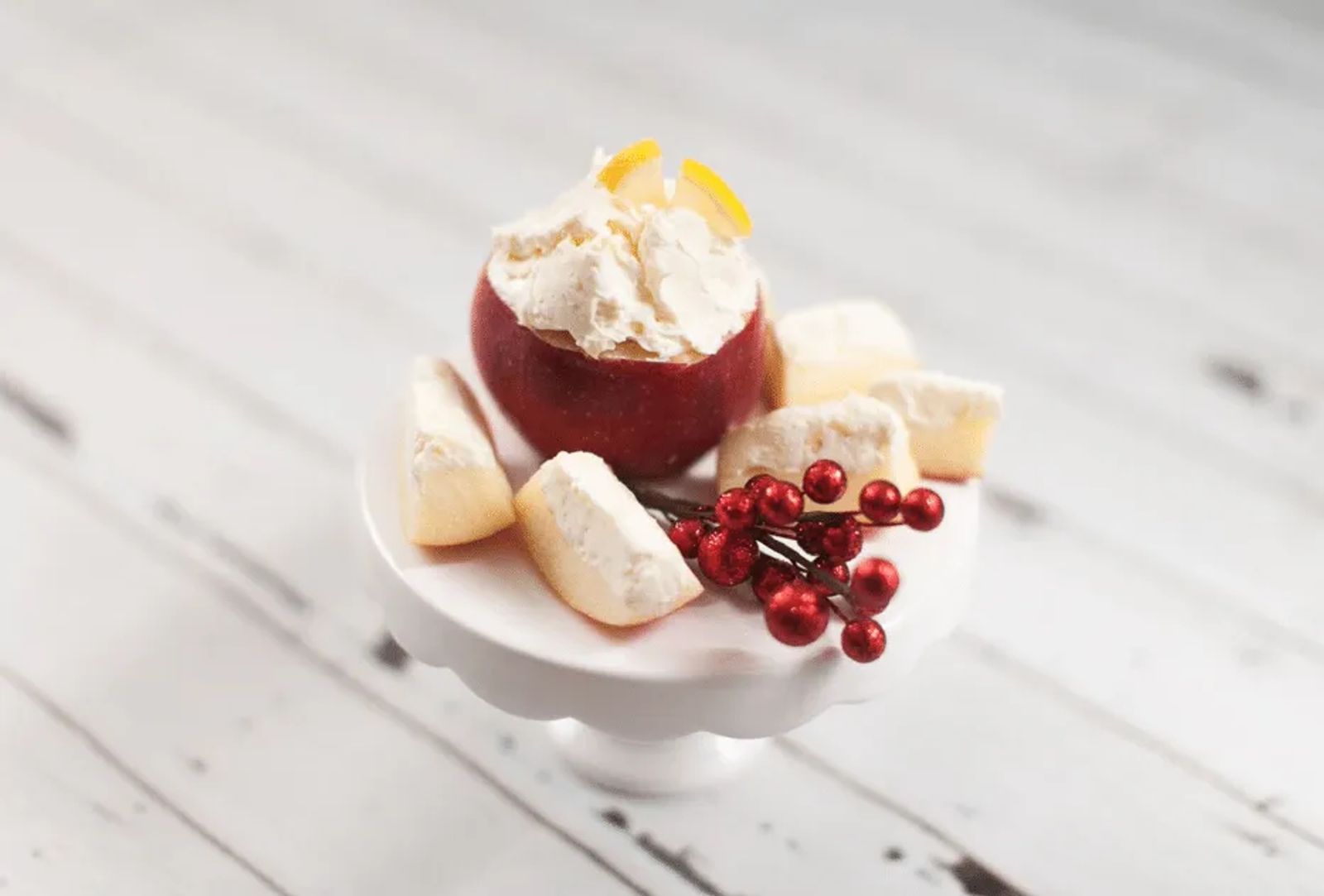 CHEESE STUFFED APPLES
~Recipe from Kay Erickson
3 ounces of softened cream cheese
1 1/3 ounce of Camembert cheese
1 T. dry white wine
4 medium firm apples
Lemon juice
Beat the cream cheese, Camembert and white wine with an electric mixer until smooth. Core the apples, scooping out the inside leaving shells that are roughly ½ inch thick. Fill with the cheese mixture. Chill 2 to 3 hours. Cut into wedges and brush the apple sections with lemon juice to prevent browning and serve.
FESTIVE SALMON BALL
~Recipe from Kay Erickson
16 ounce can salmon, drained or 2 cups of flaked cooked salmon
1 T. grated yellow onion
1 t. prepared horseradish
¼ t. salt
1 T. grated lemon peel
1 T. lemon juice
8-ounce package of softened cream cheese
Minced fresh parsley
In a medium bowl, flake the salmon, removing bones and skin. Add the remaining ingredients except the minced parsley and mix well. Chill at least 4 hours or until firm enough to shape into a ball. Shape into a ball and roll in minced parsley. Chill at least one hour. Serve with assorted crackers.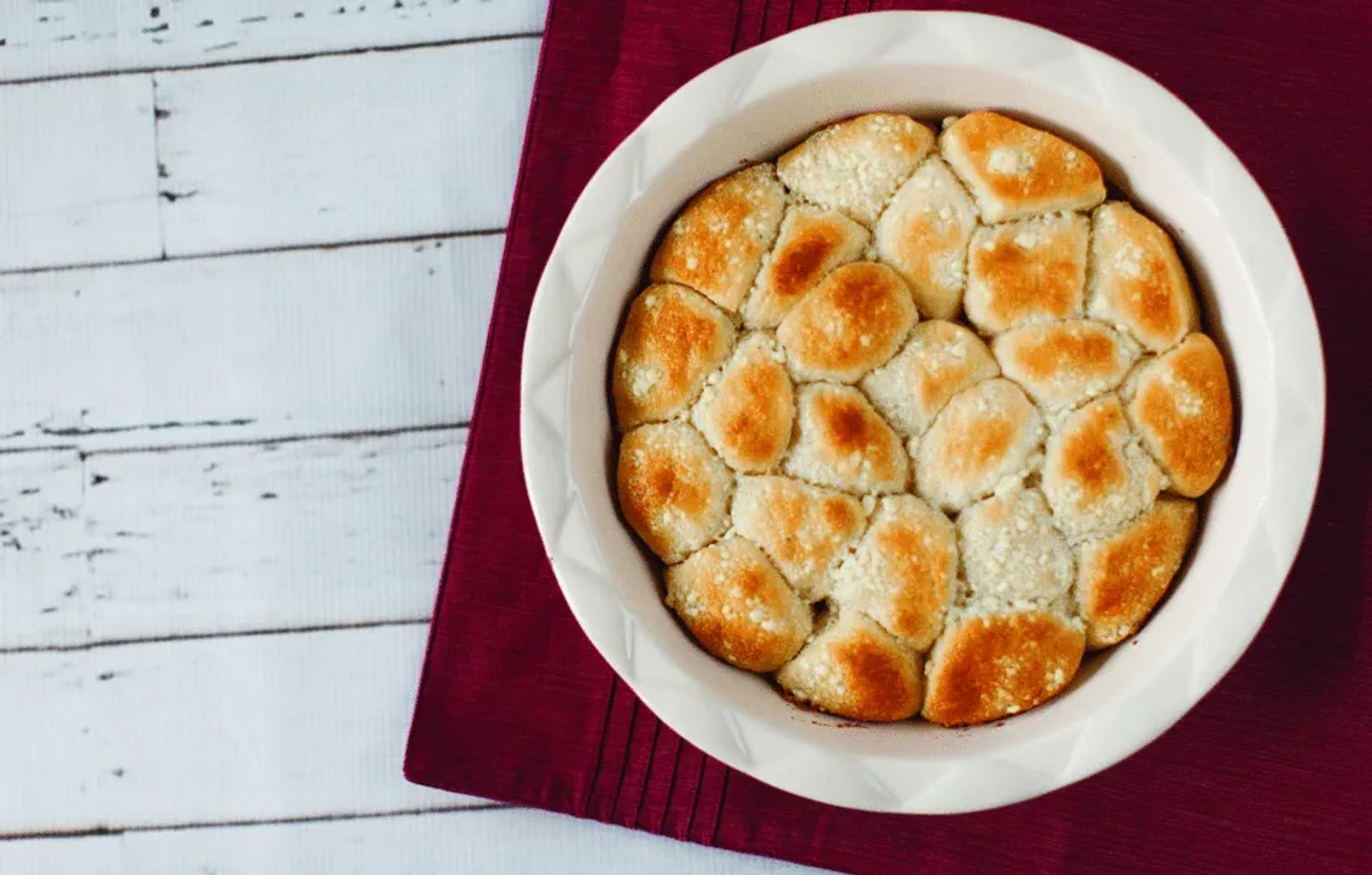 BLUE CHEESE BITES
~Recipe from Kay Erickson
1 8 ounce package refrigerator biscuits, cut into quarters
¼ c. unsalted butter
3 T. crumbled blue cheese
Preheat oven to 400 degrees. Spray two 8" round baking dishes with cooking spray. Arrange the biscuit quarters in the baking dishes. Melt together the butter and blue cheese. Pour over the biscuit pieces, coating well.  Bake in oven for 12 to 15 minutes or until golden.  Serve hot.
MINI OLIVE CHEESE BALLS
~Recipe from Kay Erickson
1 c. shredded cheese, sharp Cheddar, mild cheddar or Colby cheese
3 T. softened unsalted butter
½ c. all-purpose flour
1 t. smoked paprika
½ t. Worcestershire sauce
Dash of Tabasco sauce or other hot pepper sauce
1/8 t. salt
24 medium stuffed green olives
Thoroughly dry the green olives with paper towels. Preheat oven to 400 degrees. Lightly grease a baking sheet, or line with parchment paper. In a small bowl, combine the cheese and butter and mix well. Add the flour, paprika, Worcestershire sauce, hot sauce and salt. Mix well. Mold a slightly rounded teaspoonful of cheese mixture around each olive, covering the olive completely, shaping into a ball. Place on the baking sheet. Bake at 400 degrees for 12 minutes or until golden brown.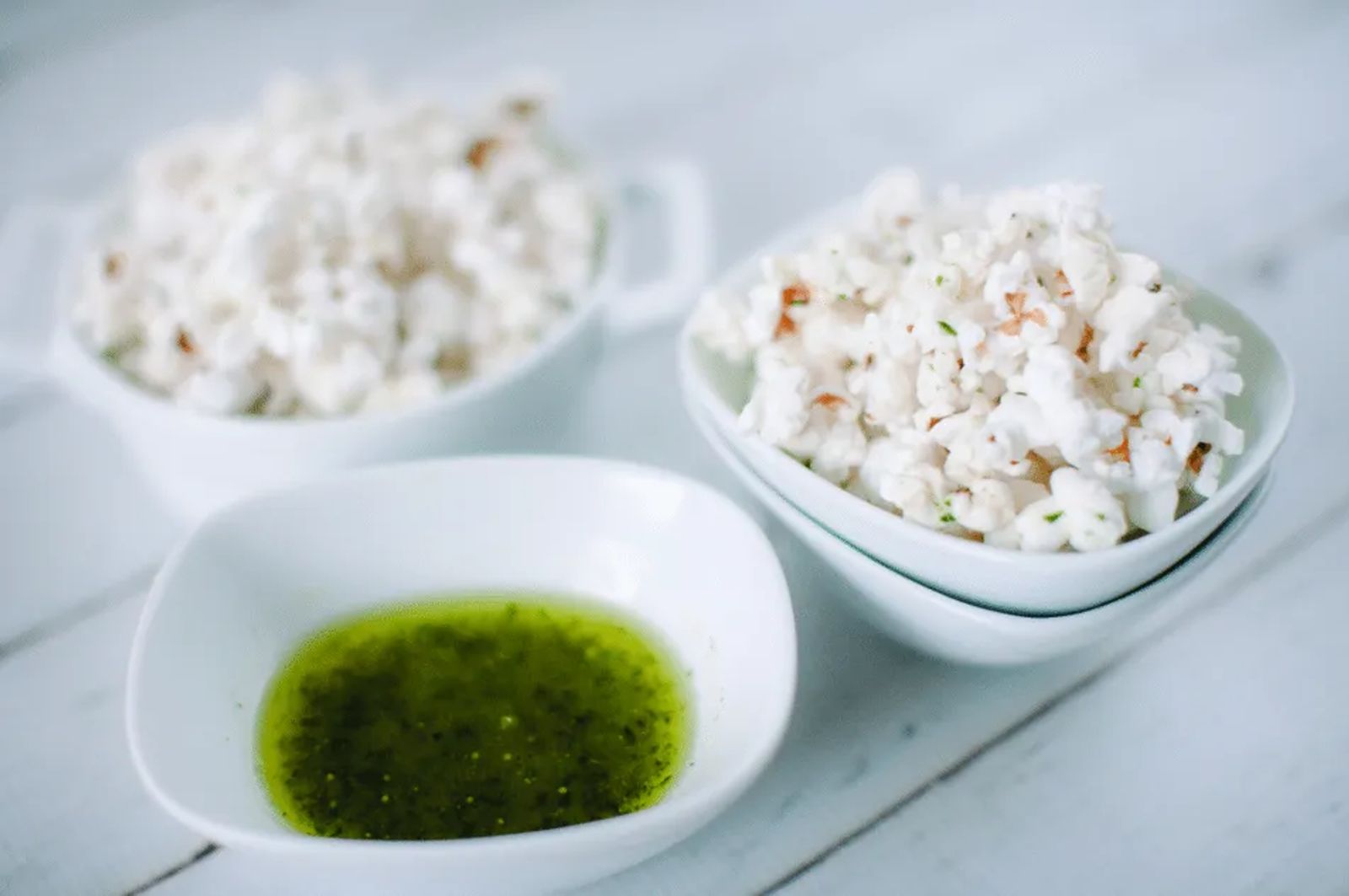 RANCH POPCORN
~Recipe from Kay Erickson
About 15 c. popped popcorn, hot
4 T. melted butter
1 package of dry ranch dressing mix
Salt to taste
Mix together the melted butter and ranch dressing mix. Combine with the popcorn and finish with salt to taste.