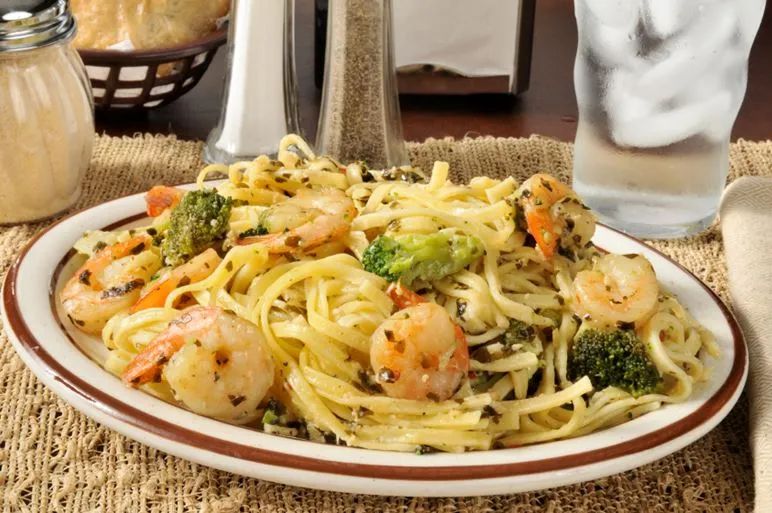 Pasta for a Crowd!
Serve up some shrimp and broccoli pasta
Short on time? What about a healthy serving of shrimp? It"s lean and when mixed with delicious veggies, can be a downright wholesome meal that can be made in a jiffy. Try our take on Shrimp & Broccoli Pasta. Don"t like broccoli? Swap it out with other veggies of choice! It"s what"s for dinner Wednesday!
INGREDIENTS
1 pound large shrimp - peeled and deveined
4 cups fresh broccoli florets (or other vegetable of choice)
1 package of sun-dried tomatoes, chopped (about 1/2 cup)
1 teaspoon fresh garlic, minced
1/2 cup butter
1 package pasta (I used angel hair)
1 tsp salt
1 tsp pepper
DIRECTIONS
Put the heat on under the pasta pot full of water.
In a large saute pan heat butter. When butter is melted saute the garlic about 1 minute, add the sun-dried tomatoes, heat for about 1 minute. Add shelled and deveined shrimp. Cook until shrimp are done, about 5-8 minutes.
When pasta water comes to a boil, add angel hair. Cook according to package instructions. In last two-three minutes, add broccoli. Drain and turn into large past bowl.
Spoon shrimp mixture over pasta and serve.