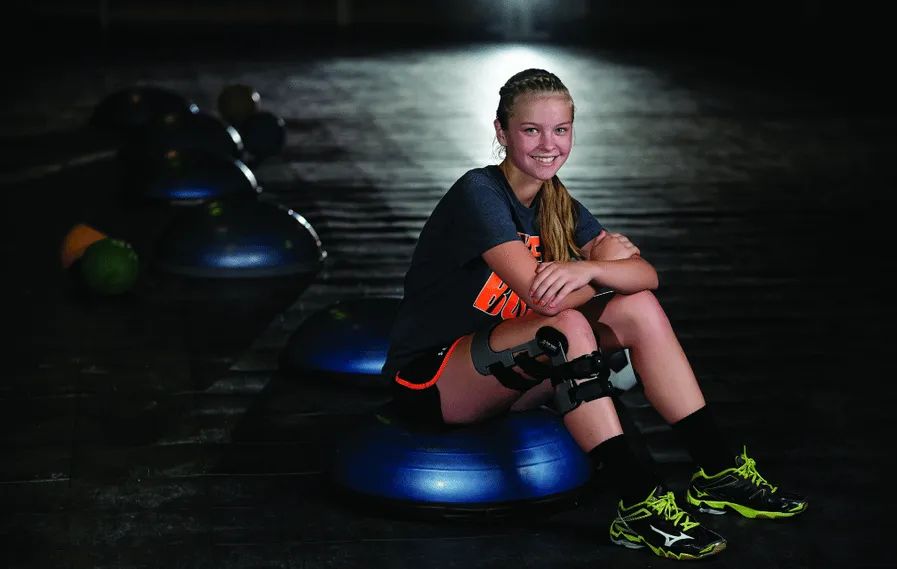 Playing Through the Pain
Why  kids' sporting injuries are on the rise
Huntley Project three-sport athlete Tessa Hultgren, 17, never thought she'd be sidelined with an injury. Her dad, Troy, says she's as tough as they come. After all, she played almost the entire volleyball season on stress fractures in her legs. They hurt, but she never let them stop her from competing.
Then, during a basketball game against longtime rival Shepherd Fillies last winter, she lunged for the ball and her knee gave out. In serious pain, Tessa crawled to the bench as the referees called a time-out.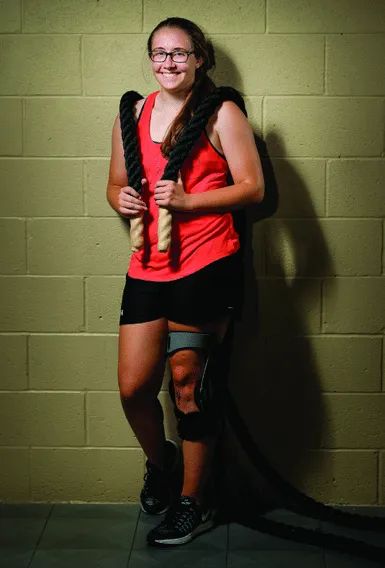 "She thought it wasn't serious, and the coach was going to put her back in the game. She didn't want to sit out," says Troy. "She's never not played when she was hurt, but it was bad."
Tessa tore her ACL that day. The anterior cruciate ligament is one of the four ligaments that helps keep the knee stable. The injury put Tessa out of competition for the rest of the school year. Worse, it dashed her hopes of becoming a First Team, All State athlete in three sports – volleyball, basketball, and softball – all four years of high school. As pitcher of the Huntley Project softball team, she also had her sights set on leading the team to a state championship last year.
Now she's pushing herself to get her knee back in shape for her senior year. She's not sure what sports she will be able to play but decided that no matter what, she won't miss out on the softball season.
"I don't think anyone should have to go through this. It was terrible," she says.
Tessa's injury isn't uncommon in young athletes. She pushed herself too far, and the stress fractures that weakened her legs and played a role in her knee injury were likely the result of overuse.
Dr. Ben Phipps, a surgeon at Ortho Montana specializes in sports medicine and sees a range of injuries in young athletes. The youngest athletes usually only suffer bumps, bruises, strains and sprains he says. Older kids like Tessa see more overuse injuries, which often include tendonitis and stress fractures.
"As they get bigger they have more mass and more momentum, so you'll see more significant injures like fractures and torn ligaments," Dr. Phipps says.
Still, Dr. Phipps is often surprised with a serious sports-related injury in a young child. These days, kids are starting sports earlier and can feel pressure to pick a sport and stick with it through high school. In many cases, kids lay a foundation for future athletic success in those early years.
"Unfortunately there's an expectation of commitment at the younger levels," Dr. Phipps says. "Coaches want to see that commitment starting earlier."
When children focus on one sport, they run the risk of overuse injuries. To avoid them, Dr. Phipps recommends kids get a diverse range of physical activities. That can happen if they play multiple sports, but it is also easy to achieve by mixing a hike, skiing, biking, or other more casual activities into their schedule.
"I also recommend that kids take at least three months off from any one sport to allow the stressed part of their bodies a chance to recover," Dr. Phipps suggests.
When children are involved in sports, they also need a couple of days a week off from training, adequate rest, help managing stress, and good nutrition. Children shouldn't need expensive supplements if they're eating a well-balanced diet, Dr. Phipps adds.
Gregg Wasson, principal at Harlowton High School, coaches girls basketball and golf, and he's always on the lookout for players who are pushing the limit. Both Gregg's daughter Madison, 15, and son Reed, 17, had ACL surgery last year. Madison tore her ACL while playing volleyball. Reed's injury was progressive and started during football season. He wore a brace and took a couple weeks off before starting the basketball season. During an early season practice, his knee gave out.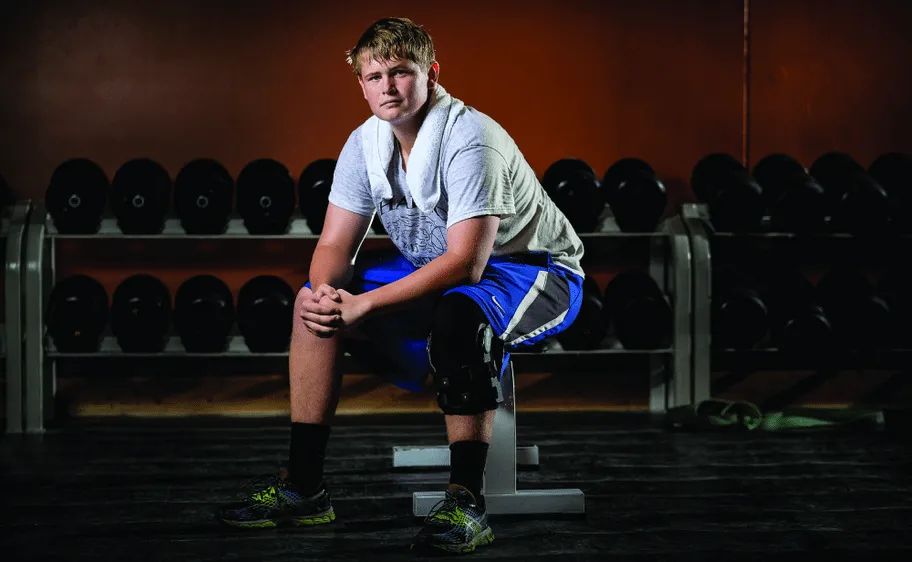 Injuries are part of competition, Gregg says, but coaches are always looking out for athletes who are stressed or tired.
When an athlete is tired, they tend to abandon their athletic stance and move less, which can put them at risk of an injury. At most high schools, students are taught how to play safe. They're shown techniques for landing and moving, and are encouraged to stay strong with weight lifting.
Dr. Phipps is often asked if young people should be weight lifting and how much and how often they should be lifting. He believes it can help kids of all ages avoid injuries if they are taught proper mechanics and form. Weight lifting for younger children – those who haven't reached puberty – can include body-weight exercises, he says. Then, as they mature, hormones help build strength, and more traditional forms of weight lifting with more resistance can be added.
"If they do it right it can be a good thing for young athletes," Dr. Phipps adds. "It can help build coordination and sports specific movements."
One of the most common sports-related injuries is concussions. Phipps and his staff at Ortho Montana see at least one a week, and during football season they'll see an average of one or two a day. Those patients range in age from boys in Little Guy Football to high school and college, and they come not only from Billings but from surrounding areas as well.
Fortunately, neurologists believe that children's brains are fairly tolerant to head injuries and Dr. Phipps says the brain usually recovers quite well.
"At this point, we don't think there are any long term effects from concussions, but the thing is that it takes them longer to recover than adults," he adds.
More youth are playing sports than ever before. Concussions and other sports injuries are bound to happen, but if parents are aware of the risks and take proper precautions they can help minimize sports injuries.
DID YOU KNOW?

30 million: the number of children and teens who participate in sports nationwide
3.5 million: the number of injuries youth 14 and younger sustain in sports each year
62%: injuries that occur during practice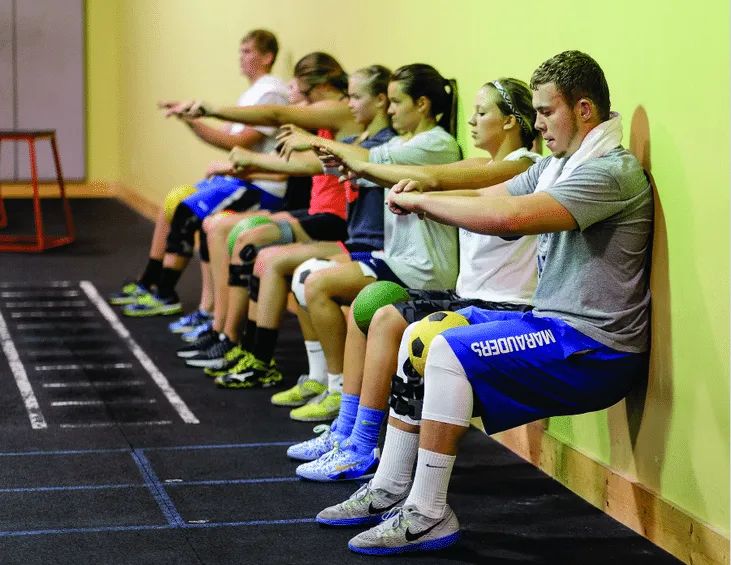 PERFORMING AT THEIR PEAK
Kids have an ally in training & prevention
Billings' young athletes have an ally in prevention of sports injuries. AMP, Athletic Medicine and Performance, provides certified athletic trainers and sports physicians at games and sporting events throughout the area. The trainers also offer team injury prevention programs and concussion management consulting.
The organization is a collaboration between St. Vincent's Healthcare, Ortho Montana and the Yellowstone Surgery Center, and AMP employs eight trainers and three performance coaches who help coaches manage sports injuries and respond to emergencies. When an injury occurs, they help with aftercare and rehabilitation. Trainers also act as advocates working with schools and doctors.
Each summer, AMP hosts an ACL Post-Op Performance Program for athletes returning to competition after knee surgery. The primary focus of AMP's trainers is to build power, speed and agility while working on fundamentals that help prevent injuries
"They really work with kids on the foundation of how they move and how to move properly to reduce injuries," says Laurel Struck, AMP Marketing Coordinator. "They have them do them over and over again to develop muscle memory."
The trainers, who are required to have a master's degree in athletic training, are trained in the latest theories and science trends in anatomy, movement and strength training.
"Everything we do is based on science," Struck says. "Everything we do is to reduce sports injuries."
HEADS UP
A New Focus on Concussions in Kids
Nationwide, coaches, parents, and doctors are becoming more aware of concussions and their long and short-term effects. A concussion is a mild, traumatic brain injury caused by a blow to the head. Symptoms can be difficult to identify, and generally, concussions don't result in a loss of consciousness. However, in extreme cases, they can. Because people are not aware of the symptoms, they often overlook the possibility of concussion.  Symptoms of a concussion may include:
Headache or a feeling of pressure in the head
Temporary loss of consciousness
Confusion or feeling as if in a fog
Amnesia surrounding the traumatic event
Dizziness or "seeing stars"
Ringing in the ears
Nausea
Vomiting
Slurred speech
Delayed response to questions
Appearing dazed
Fatigue
Other, less immediate, more long-term symptoms include:
Concentration and memory complaints
Irritability and other personality changes
Sensitivity to light and noise
Sleep disturbances
Psychological adjustment problems and depression
Disorders of taste and smell
Fortunately, the symptoms caused by concussions usually heal in time, and the brain should fully recover. In the meantime, if you fear your child suffered a concussion be sure to seek medical help if the symptoms are severe. Watch your child for 24 hours to make sure symptoms don't worsen. Bench your child from activities until symptoms subside. Let your child rest and avoid those activities that require focus and attention including school work, screen-time, video games and television. Take Tylenol to ease headache pain and avoid any pain relievers which may increase the risk of bleeding.