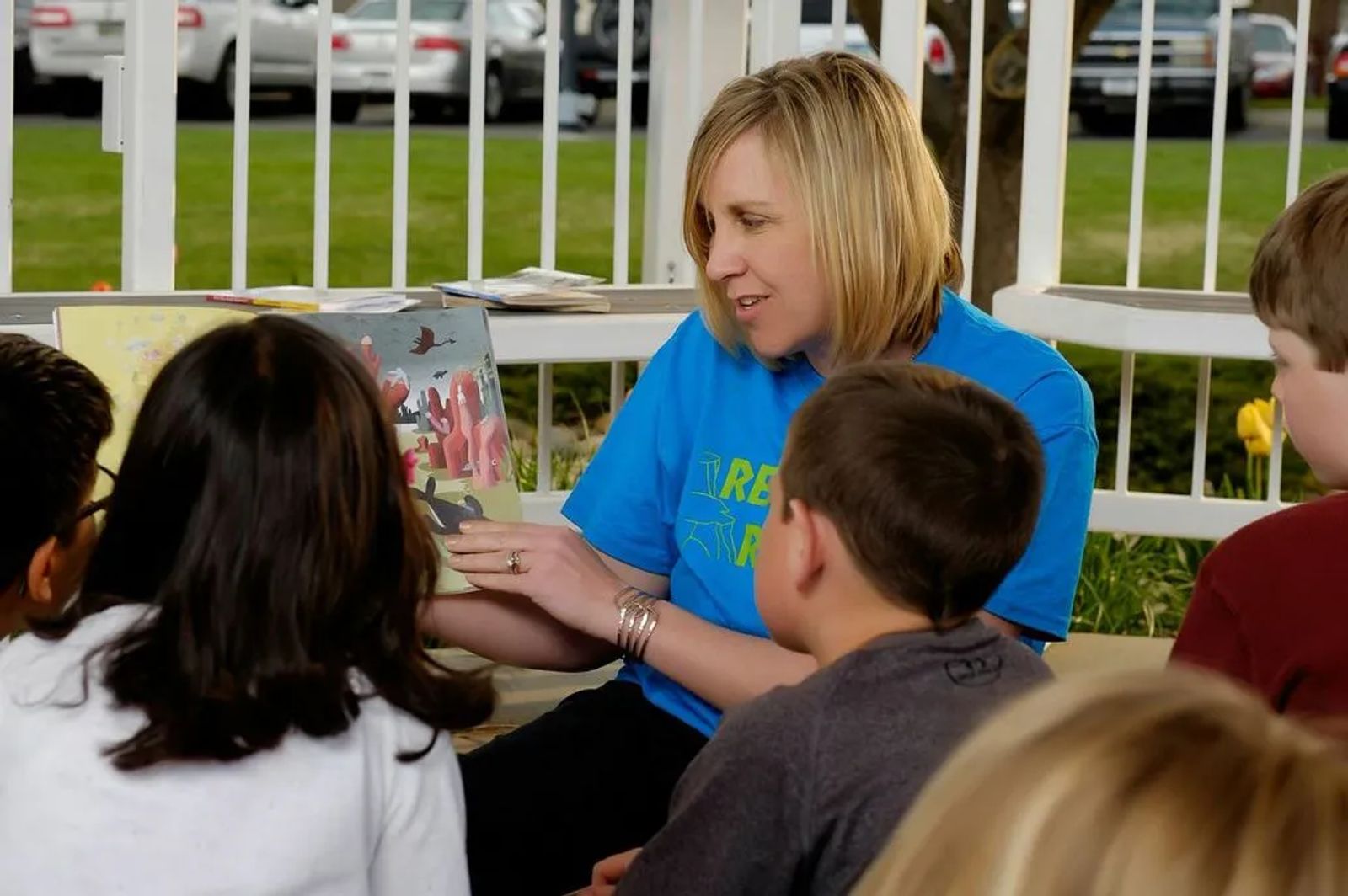 Preventing the Summer Reading Slide
Encourage your child to pick up a good book... or two
Summer has finally embraced Montana after a record-breaking, bitterly cold and snowy winter. No doubt about it – we won't drag our flip-flopped feet in search of some very-welcomed, sun-kissed R&R.
Books might not be the first thing to toss into the beach bag or the camping trailer, but could quite arguably be the most important, at least for children, to keep their minds sharpened during the dull days of summer. And even if you're staying home these next few months, the challenge becomes competing with kids wanting to stay up half the night and sleep most of the morning, potentially succumbing to the so-called "summer brain drain."
While kids have certainly earned the right by June to play and rest, parents must not get lax when it comes to preventing learning loss and can do that by searching out reading opportunities in our community.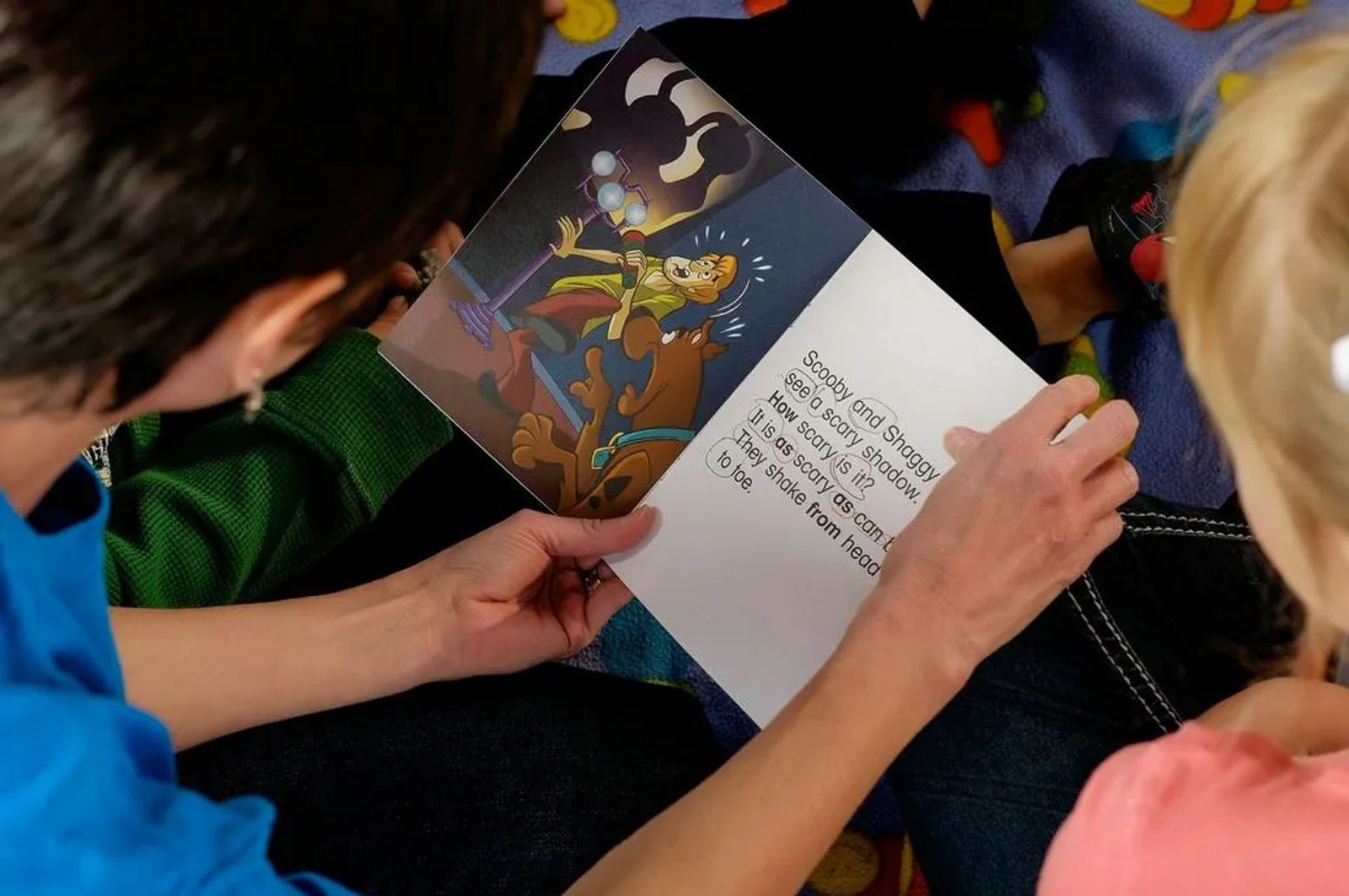 "Reading in the summer is so important to retain the reading gains kids made during the school year," says Krista Hertz, executive director of Billings Education Foundation, which offers Reading Rocks, a summer reading program that runs for six weeks during the summer months in conjunction with the School District 2 Free Lunch in the Parks program. She adds, "Taking a few minutes a couple of times a week to read makes all the difference to students when they return to school in the fall."
Teachers can spend up to six weeks after school begins just playing catch-up from the learning loss that creeps in during the lazy days of summer.
"Summer reading is critical for students to be successful in school," says Julie Whitworth, event coordinator for Billings Education Foundation. Julie supports the national data that reading loss during the summer months is due to the decline in children's reading development that occurs during the summer when children are away from school, and says it is more persistent among low-income students.
"During the school year, all students make reading progress at the same rate regardless of family income," Julie says. "But in the summer, children from low-income families lose an average of three months of gains in reading skills due to lack of reading opportunities. By the time these students reached 9th grade, the accumulated learning loss accounted for two-thirds of the achievement gap between the groups, and played a significant role in whether students graduated high school."
Julie says that in Billings, summer reading loss has the potential to impact more than 3,500 disadvantaged public school students in School District 2, as well as pre-school students from disadvantaged families.
"Census data from 2010 indicates 1,852 children of poverty live in the Billings school district," she explains. "When factoring in other low-income students who qualify for the Free and Reduced Lunch Program, the number of children who fall into the summer reading loss risk category jumps to 3,667, or 35% of Billings' students, kindergarten through 8th grade."
Reading Rocks' focus on this population, she continues, aims to bring books and reading opportunities to those who need it most, at a time when they have little access to other reading opportunities. It's held in the neighborhood parks throughout Billings in conjunction with the free lunch program. "Our aim," Julie continues, "is to make it convenient for these children and families to participate." This year, the program has expanded to include an additional park, Gorham Park, on Tuesdays. "We are looking forward to reaching more kids with this new location," Julie says.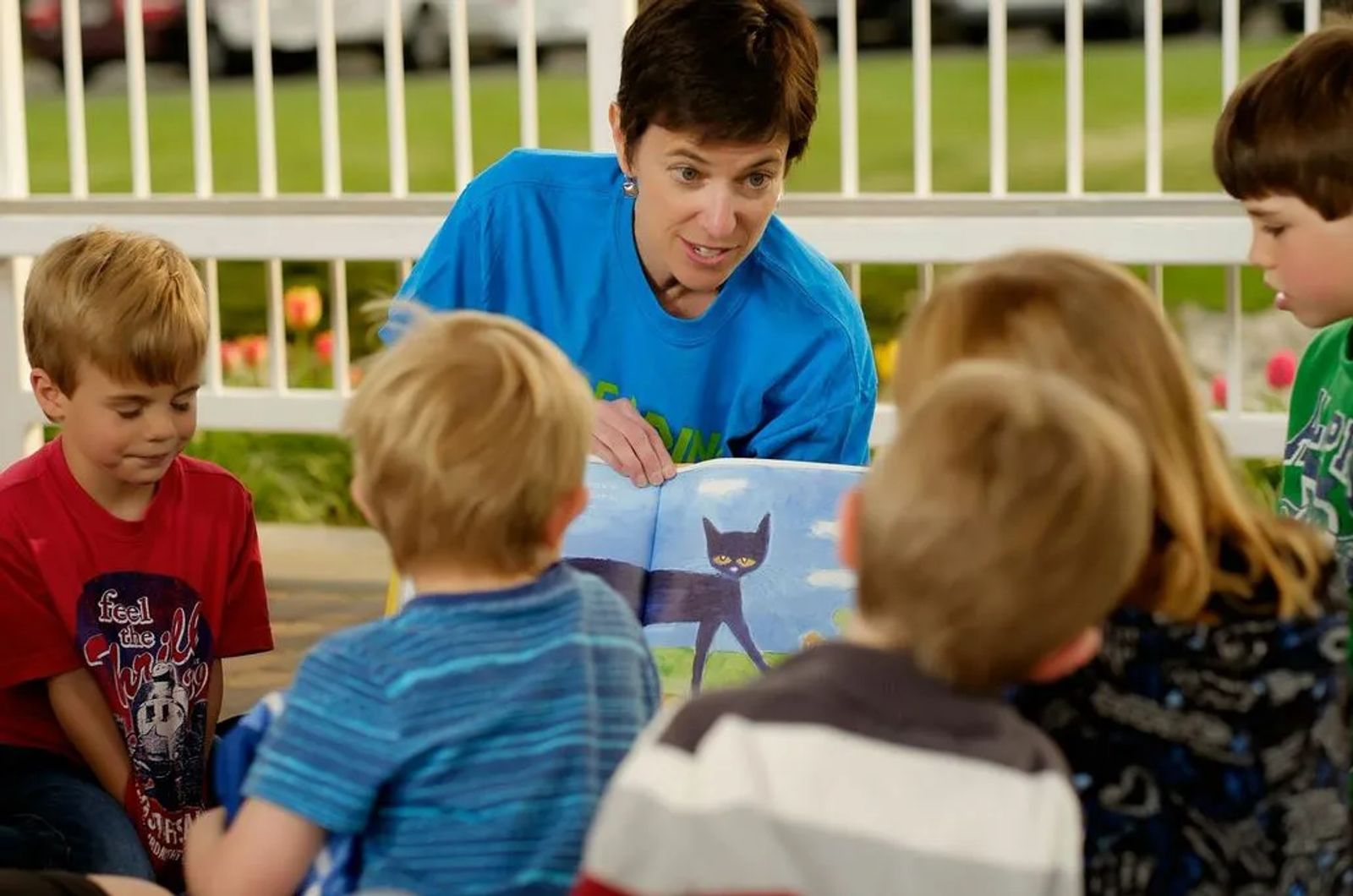 With growth, however, comes the need for more volunteers.
"We always need volunteers," Julie says. "The only requirement we have is a passion for sharing the joy of reading with children. The commitment is easy: 12 noon to 1 p.m. on any day, Monday through Thursday, at one of our locations. It's a great way for people to spend their lunch hour — reading in the park with kids. We offer a brief training session prior to the start of the program, but no teaching skills are necessary. Some kids want to read aloud to a volunteer and others want to be read to. It's a really wonderful time."
Executive director, Krista Hertz, adds, "One of the best times for a volunteer is to help a child choose a book to keep."
For more information on Reading Rocks and to volunteer, visit their website at www.efbps.org/reading-rocks.
Not Sure What Your Kids Should Read?
Check out Julie's Summer Reading Hit List
Best picks for young children? Young children still love picture books. They are drawn to books that highlight a character they see on television or movies like the Berenstain Bears or Arthur. Who could forget the superheroes and princesses? For boys this age, try non-fiction books about cars, trucks and dangerous animals. For girls, why not try books from the Fancy Nancy (by Jane O'Connor) or Pinkalicious (by Victoria and Elizabeth Kann) series.
Best picks for beginning readers, why not try a few of the popular series? Some of the titles that seem to fly off the shelves include the Biscuit (byAlyssa Satin Capucilli and Pat Schories), Magic Tree House (by Mary Pope Osborne and Sal Murdocca), Big Nate (by Lincoln Peirce) or Ivy and Bean series (by Annie Barrows and Sophie Blackall). Why a series? Kids at this age tend to get hooked on a character and don't want the story to end.
For 4th through 6th grade, try a graphic novel. Kids love the humor and illustrated pages. The collections of The Wimpy Kid by Jeff Kinney, The Dork Diaries by Rachel Renee Russell and Timmy Failure by Stephan Pastis are hot picks.
For Junior High, how about a novel turned movie? While the younger kids search for everything tied to the movie Frozen, older kids will be flipping through the pages of Divergent by Veronica Roth. Another great book that will turn into a movie this fall is Lois Lowry's book The Giver.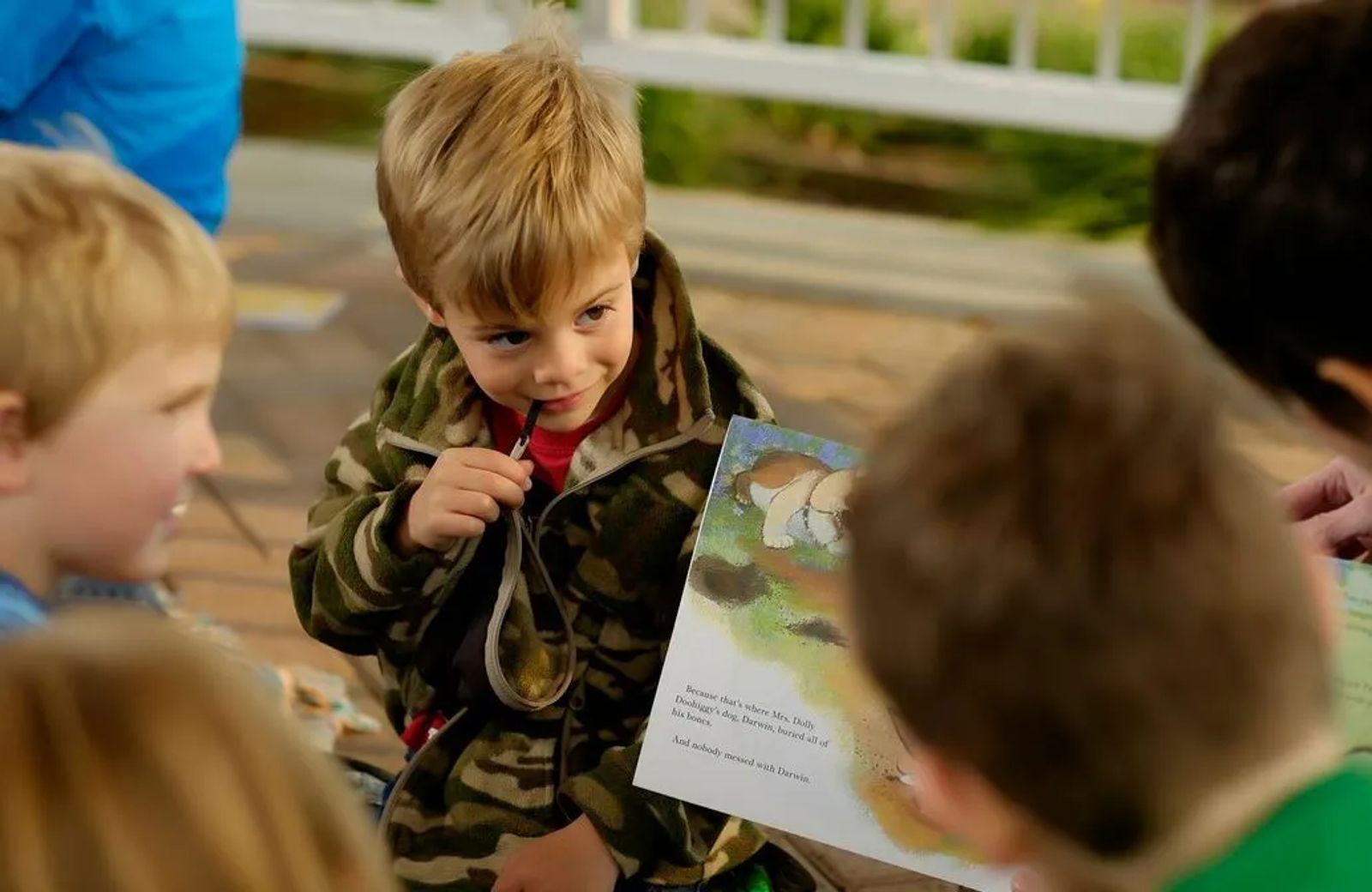 Other Ways For Kids To Open a Good Book
These programs help children turn the page
BILLINGS PUBLIC LIBRARY
510 N. Broadwater
Sign your children up for the Children's Summer Reading Program starting May 12th throughout the course of the program. The Fizz, Boom, Read! program begins June 9th and runs through Saturday, July 26th, allowing your kids to log books and earn prizes along the way. In addition to daily story time, join the library for the Cosmic Café craft every Friday except July 4 at 4:00 PM and science crafts every Saturday except July 5th at 11 AM.  The library will also host a Teen Summer Reading Program with the theme of "Spark a Reaction." Teens can join in the activities every Wednesday, except July 2nd, at 2PM for crafts, dance class, computer class and a book discussion group. Check www.billings.lib.mt.usfor updates and additional programming.
COMMUNITY LIBRARY
3803 Central Avenue
Join in the fun every Wednesday at 2:00 PM beginning June 18th for children's story and craft time.
BARNES & NOBLE
530 South 24th Street West
Here your kids log books and can then win one at the end of the summer. Log on to www.bn.com/summerreading and print off a copy of the summer reading journal. Bring the completed journal to the Barnes and Noble store and your child can choose a free book from a list of pre-selected books at the store.