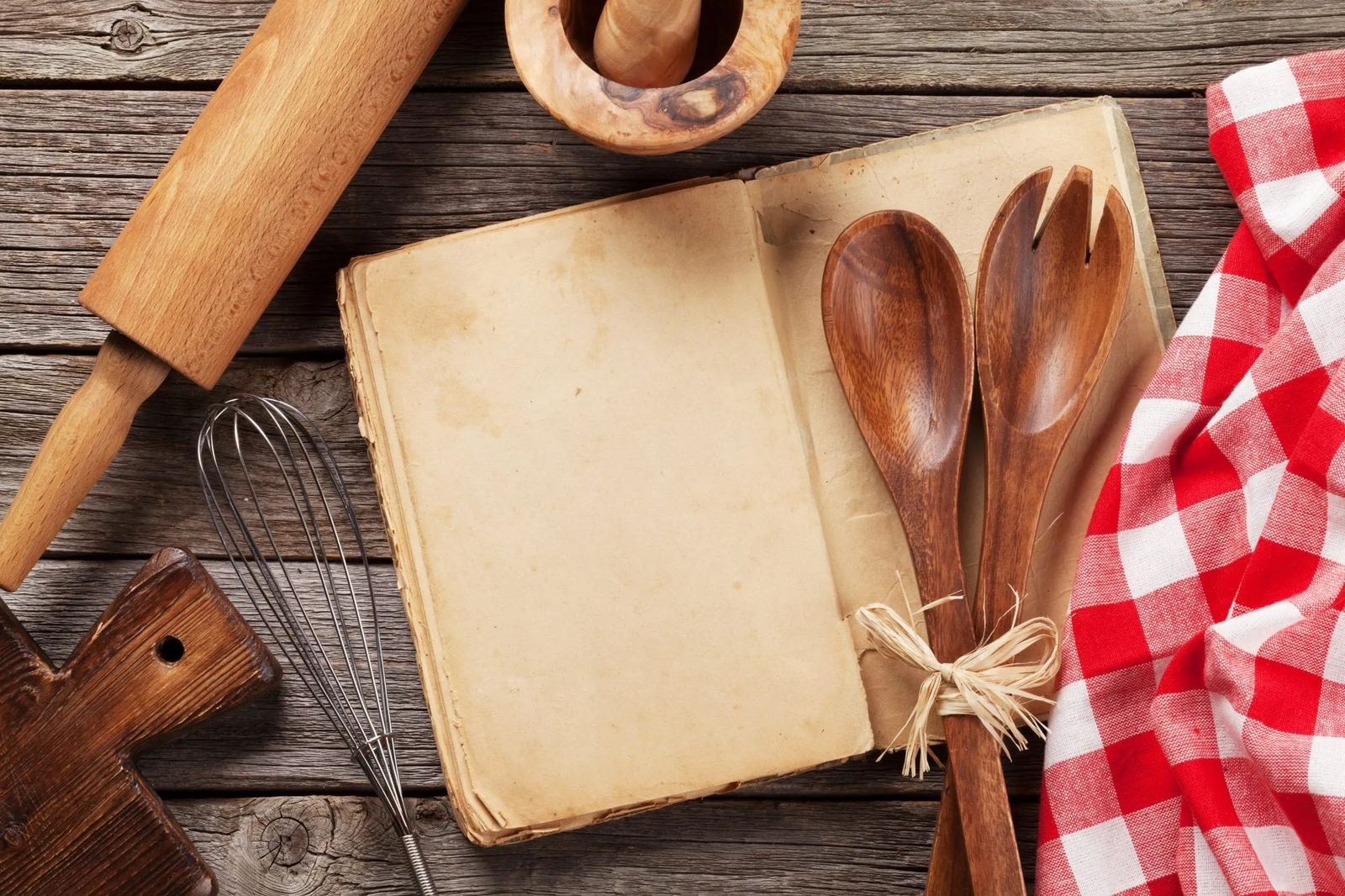 Raiding Grandma's Recipe Box for Savory Flavors
There was a time in the not-too-distant past when a family depended on the produce from the summer garden and the chickens and other fowl that populated the yard to feed everyone. Money was scarce and trips to the grocery or general store were carefully planned — not something you did on your way home from work to pick up an item needed for that night's dinner.
Recipes of that time reflect the frugalness of the era. They made use of just about everything. Our grandmothers dug deep into their pantry at times just to put food on the table.
Some of these foods may have faded in popularity but not in flavor … or nostalgia.
Grocery store shelves are full of bottles upon bottles of different kinds of pickles — from standard dill and bread and butter fare to various pickled vegetables. But have you had watermelon pickles?
If you consider yourself a pickle aficionado, have you tasted pickled eggs? I am confident that a few small taverns in rural parts of this state have a jar of these on the bar. There is an old Pennsylvania Dutch custom that meals should have sevens sweets and seven sours. Pickled eggs and watermelon pickles sure would help create a balance for your family's meal.
If it's sweets you're craving, another Pennsylvania Dutch recipe that might satisfy is Shoofly Pie. The story goes that when this pie was cooling on the sill of an open window, the cook would have to shoo away the flies. The story may not be true, but the downhome flavor is.
Take a trip through your family's classic recipes, looking for the ones that represent a time when "making do" was a way of life. It is a way of connecting with our past without the need for time travel.
Enjoy!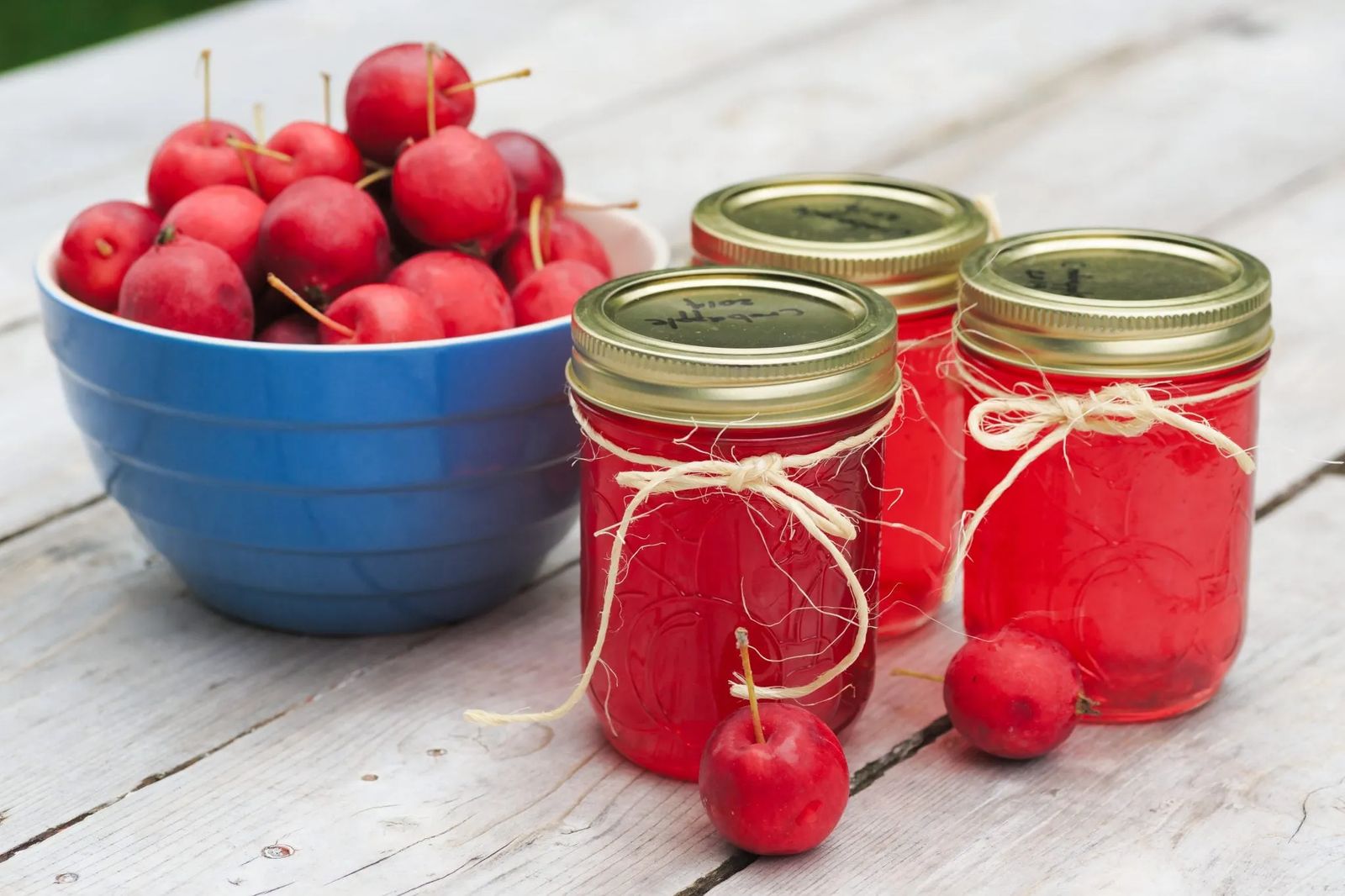 CRABAPPLE JELLY
~Recipe from Kay Erickson
3½ pounds of crabapples
3 c. water
7½ c. sugar
1 pouch liquid fruit pectin (Certo)
Wash crabapples well and remove the blossom ends. Place the crabapples and 3 cups of water in a large pot, cover and simmer for 10 minutes, stirring occasionally. Crush the fruit and simmer an additional 5 minutes. Place the simmered fruit in a dampened jelly bag or several thicknesses of cheesecloth. Let the fruit drip into a large container. When the dripping has almost ceased (you can help the process by gently pressing or squeezing the bag), measure the amount of juice. It should be 5 cups. If the juice is slightly less, add a little water to the pulp in the bag and squeeze again. Pour the 5 cups into a 6- or 8-quart saucepan. The pot should not be more than a third full to allow for a full rolling boil.
Bring to a full boil over high heat, stirring constantly. Immediately stir in the liquid fruit pectin. Stir and bring to a full rolling boil, a boil that cannot be stirred down. Boil for one full minute, stirring constantly to prevent scorching. Remove from boil.
Skim off foam with large metal spoon. Immediately ladle into hot glass jars, leaving a ½-inch space at the top of the jars. With a damp paper towel, wipe spills from the inner sides, rims and threads. Quickly seal jars by covering with hot lids and screw bands on firmly.
Let jelly stand to cool. Check seals. Jar lids should be slightly concave or remain so when pressed. Makes about 8 cups of jelly.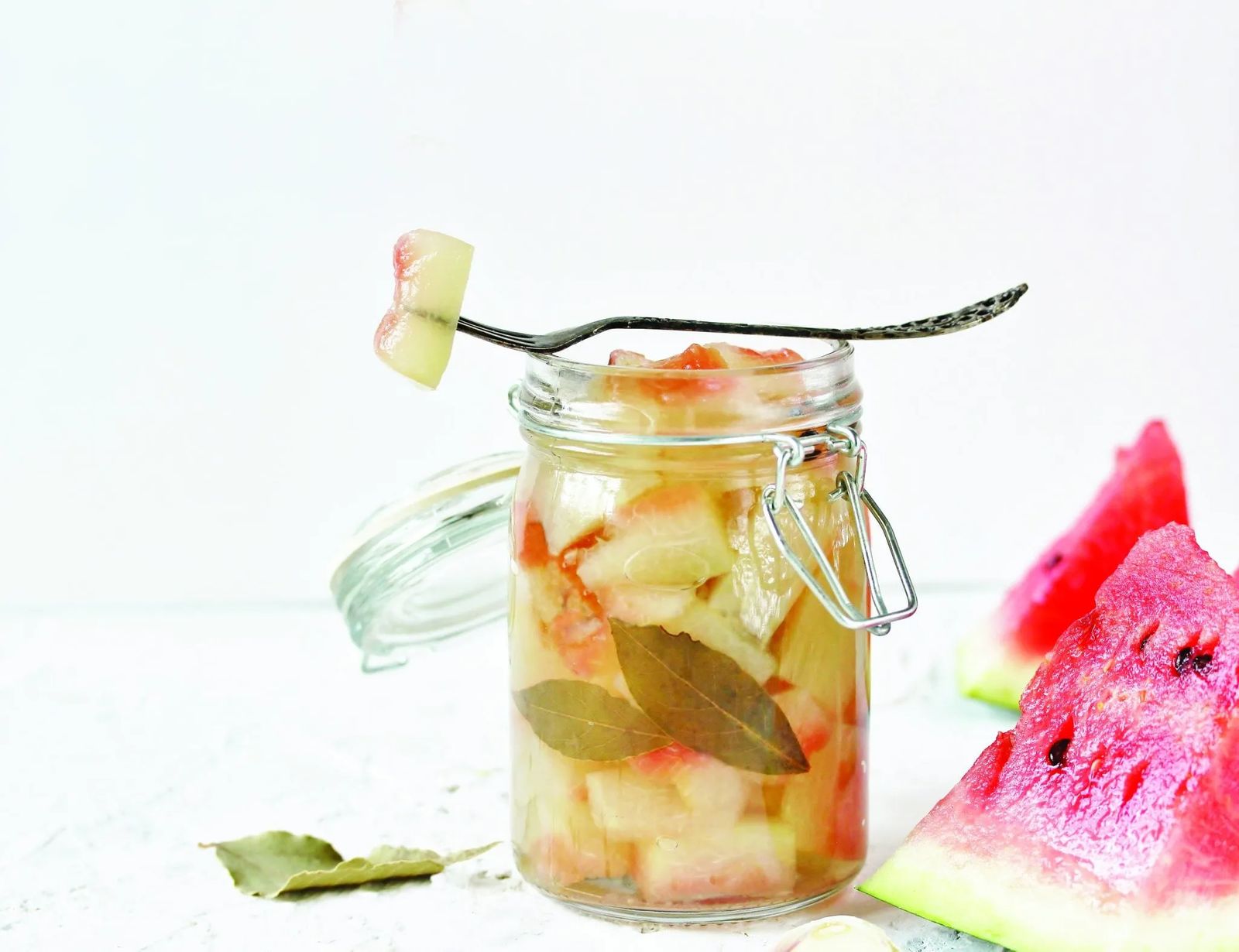 WATERMELON PICKLES
~Recipe from Kay Erickson
2 lbs of prepared watermelon rind
3 T. kosher salt
1 quart water
SYRUP
2 c. granulated sugar
2 c. water
2 c. white vinegar
1 T. cinnamon
1 t. ground cloves
1 t. allspice
Prepare the rind by cutting away the flesh, leaving a ¼-inch to ½-inch of the flesh on the rind. Cut the rind into 1-inch strips. Peel off the green rind with a vegetable peeler, cut into 1-inch cubes or sticks.
Soak the rind overnight in salt-water brine (3 T. kosher salt dissolved in 1 qt of water). Drain off the brine. Put the brine in a large pot, cover with water and simmer until tender.
Place the spices in a spice bag. Bring the sugar, water, vinegar and spices in a large pot to a boil, add rind to hot solution and boil until rind is clear. Pack in hot, sterilized jars and seal.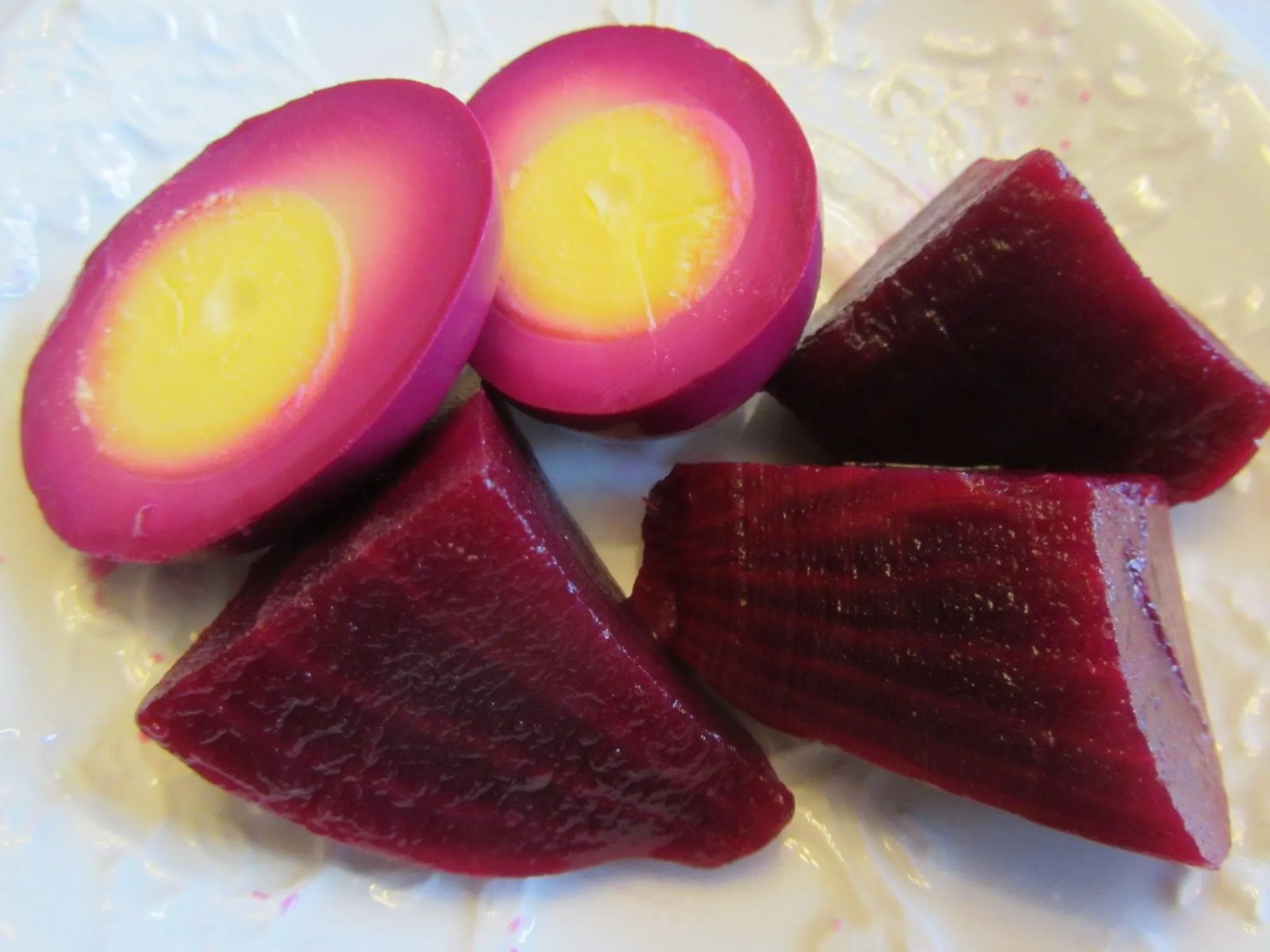 PICKLED EGGS
~Old Pennsylvania Dutch recipe
Hard-boiled eggs, peeled
Jar of pickled beets
Yellow onion, sliced
Place the peeled, hard-boiled eggs in a covered container along with the sliced onion and the jar of pickled beets, juice, beets and all. Cover the container and refrigerate for at least 2 days.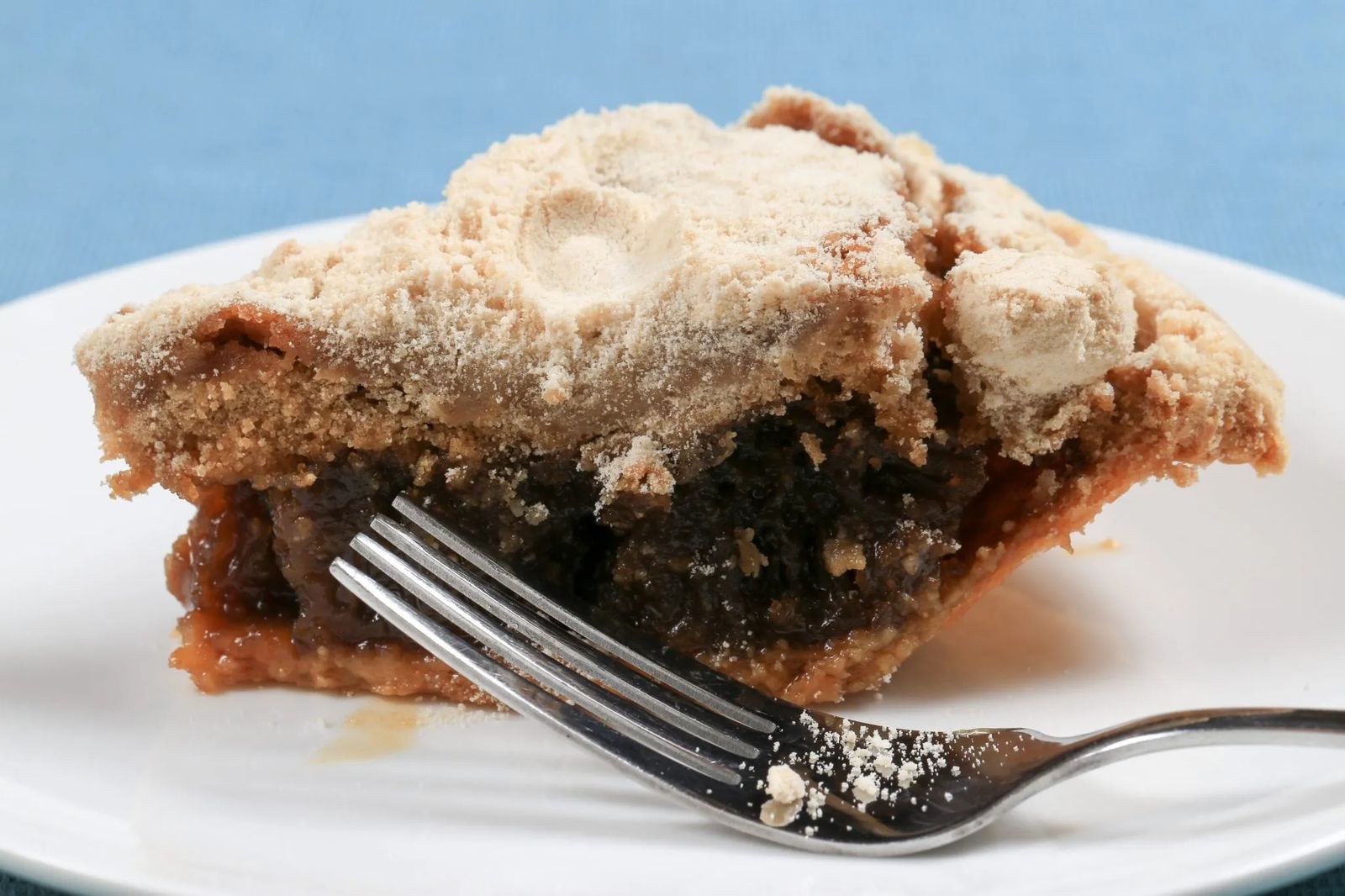 SHOOFLY PIE
~ Old Pennsylvania Dutch recipe
I unbaked 9-inch pie shell
1½ t. baking soda dissolved in ¾ c. boiling water, cooled
½ c. molasses
1 egg yolk, beaten
CRUMB LAYER
¾ c. flour
½ t. cinnamon
1/8 t. nutmeg
1/8 t. ground ginger
1/8 t. ground cloves
½ c. brown sugar
½ t. table salt
2 T. shortening
Preheat oven to 400 degrees. Combine the baking soda dissolved in boiling water (be sure water has cooled), molasses and egg yolk. Combine all the crumb ingredients except the shortening. Mix well. Stir in the shortening using a fork or pastry cutter. Work until it is a crumb consistency.
Put one third of the crumb mixture in the bottom of a pie shell. Pour half of the liquid mixture on the crumb layer. Top with a third more of the crumbs.  Add the rest of the liquid and top with the remaining crumbs. For added interest, add strips of piecrust to top.
Bake in 400-degree oven until the shell begins to brown, about 10 minutes. Turn oven down to 325 degrees and bake until the center is a bit firm, about 30 minutes.
Remove from oven and cool on wire rack until room temperature.