Redesigning Spaces
Ann Jackson brings personality & design perfection
Ann Jackson grew up in Virginia, and some of her fondest childhood memories involve her family's travels to grand hotels on the East Coast.
"Every year we would travel to these really spectacular places," she says, but two in particular stand out in her memory — the Greenbriar Hotel in White Sulphur Springs, West Virginia, and the Homestead Hotel in Hot Springs, Virginia. Both were very old and elegant, but kept up to date with makeovers and modern furnishings.
Later, Ann lived abroad for a year and traveled extensively in England, France and Spain, adding to her storehouse of impressions of beautiful buildings. Coupled with those experiences, she possesses what she calls "a very strange visual memory" of all the "architecturally important spaces" she's visited in her life.
Is it any wonder that she would one day become an interior designer? And somehow, seemingly inevitably, three of the biggest jobs she's ever been involved with were redesigns of iconic hotels — the Northern Hotel in Billings, the Grove Hotel in Boise, Idaho, and Lake Hotel in Yellowstone National Park.
Sometimes, Ann says, she will walk into a building and see, in a flash of inspiration, what the entire redesign needs to look like.
"At my best, that's how I am," she says. "I visualize spaces and can almost be in them in a three-dimensional space."
Seven years after the grand reopening of the Northern, owner Mike Nelson says, "I still get goose bumps when I walk through the lobby of my very own hotel, it's so beautiful. We're on the U.S. News and World Report's 'Best Hotels in America' list, and a big part of it is what Annie helped us do."
But it's not all about art and inspiration.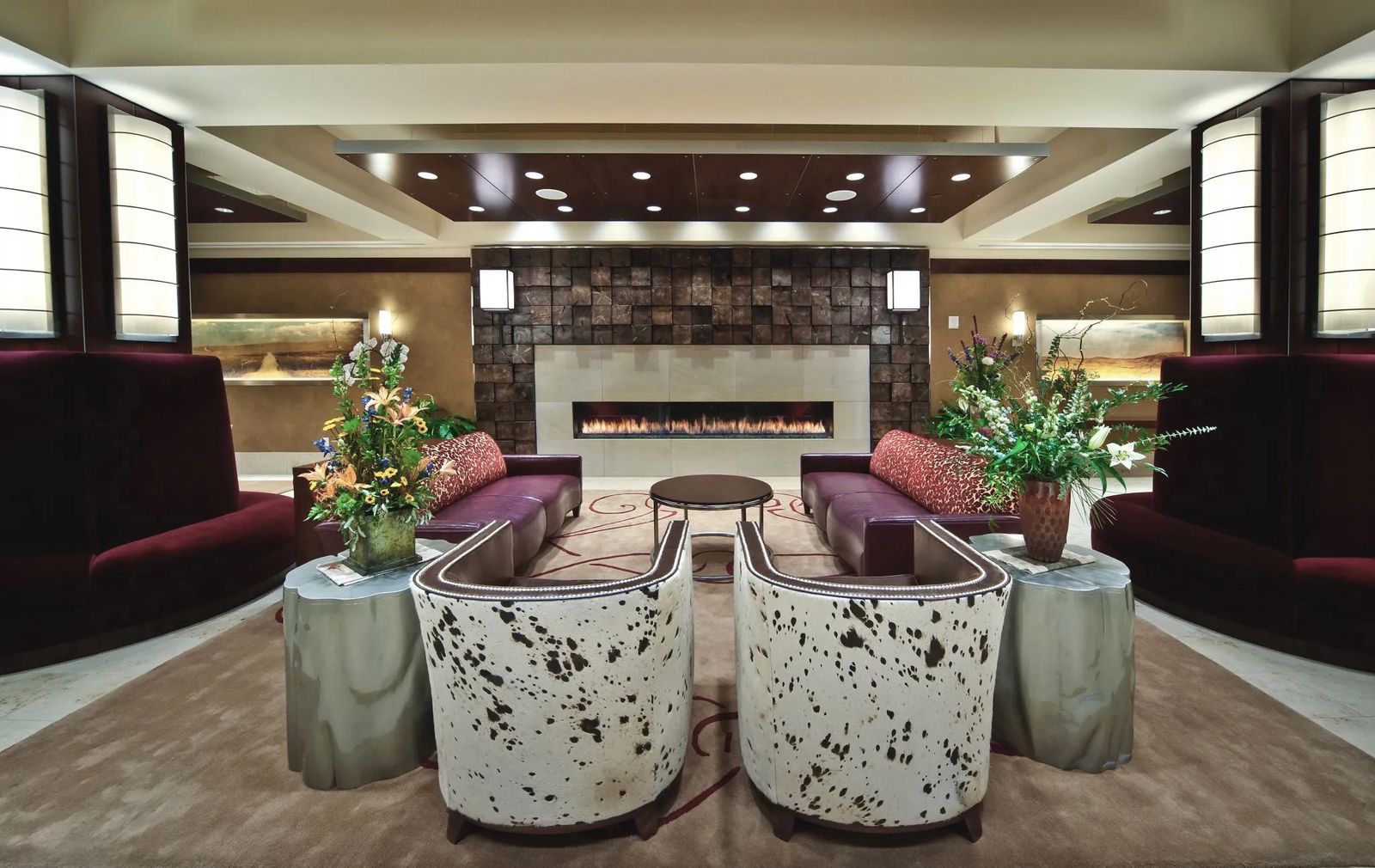 "Above everything, I need to be of value to my clients," Ann says. "And I'm an advocate for them. I try to be a vital part of their success, their long-term success."
That is certainly true in his case, Nelson says.
"She will still walk through this hotel and straighten the flowers, or straighten the furniture and make sure it's where it's supposed to be," he says. "Seven years and two weeks later (since the grand reopening), she's still on the job."
Ann minored in fine arts in college, but she didn't get into interior design until she and her then-husband and three young children moved from Virginia to Dallas, where her husband had a medical residency. She worked there with builders and developers on designing new houses.
"I was always really good at maximizing things," Ann says: "maximizing impact, maximizing spaces, maximizing budgets." She did that for about five years, until she and her family moved to Billings. After her divorce, Ann found herself alone with three children, and she needed a good, steady income.
Her therapist at the time suggested she go back to interior design. It seems like a logical step now, but previously it wasn't a job she needed to rely on exclusively, and she wasn't sure she had the chops to pursue it full time. "She got me onto a path of following my talent and my vision, trying to become independent," Ann says.
Ann went to Mitch Thompson, a widely known, well-respected designer in Billings, and he agreed to take her on. From the start, she says, they worked together well.
"Every project we ever worked on, we always saw things exactly the same," she says. "It was really weird and it was really seamless."
She basically served a three-year apprenticeship under Thompson. She understood design instinctively, she says, but Thompson taught her the business side of things, the spreadsheets, building codes, specifications and budgets. All those aspects were much more important now that she was working primarily on redesigning old buildings, or repurposing them.
Her first commercial project was the redesign of Lake Hotel, giving her the chance to tap into her childhood memories. She thought of the Greenbriar and the Homestead and all those grant hotels whose interiors she knew so well.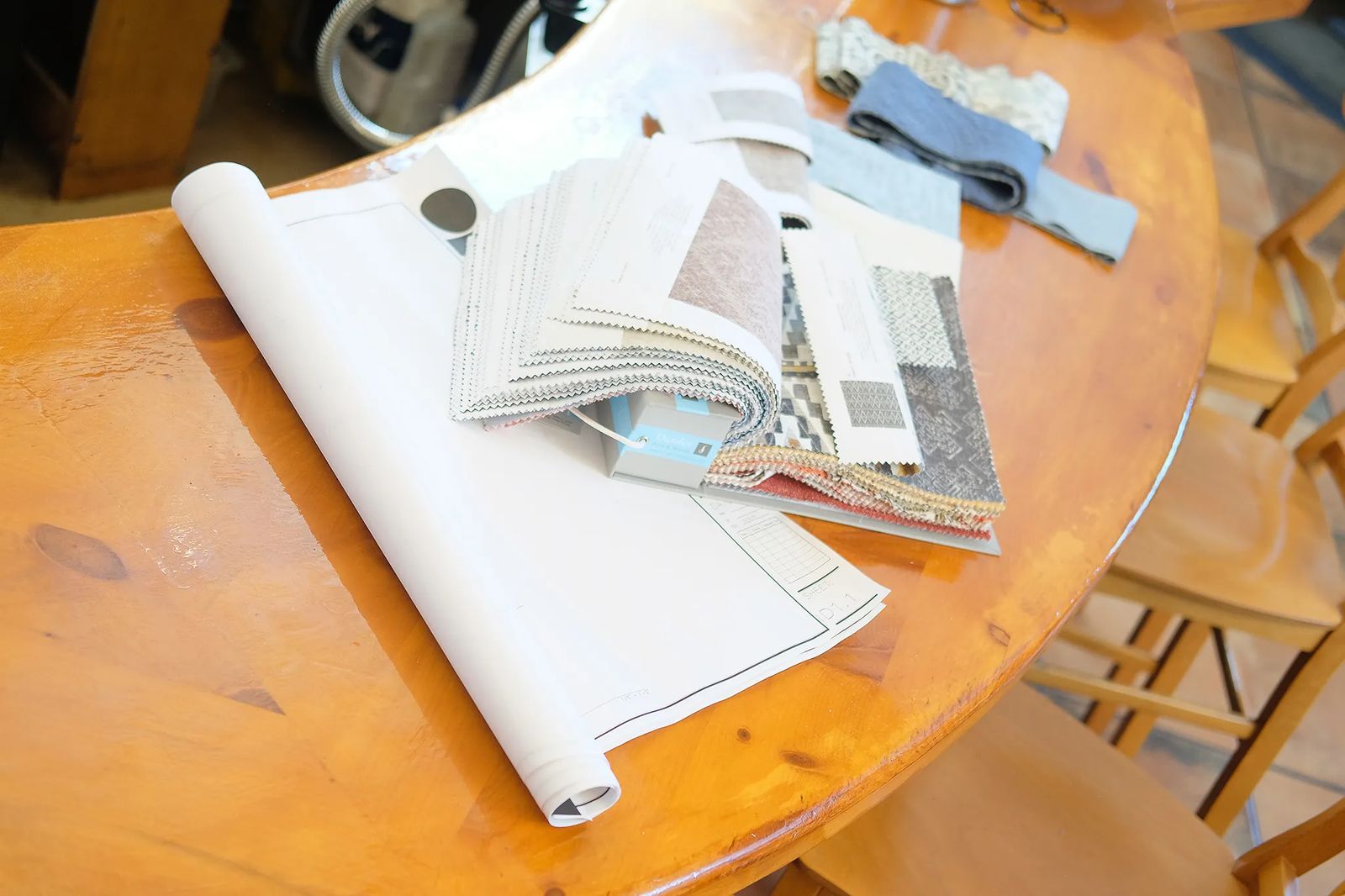 "That was my vision for redesigning Lake Hotel," she says. "That kind of elegance, but with Western design. As soon as you can capture that vision, the rest just falls into place."
After that three-year apprenticeship, Thompson took Ann on as a full partner. She assumed a larger and larger role in the company until, in 2017, she was pretty much on her own. It has been called Jackson & Co. Design since then. She also remarried. Her husband, Derek Eaton, is a network engineer.
With Jackson out on her own, Ann has been involved in a lot of major commercial projects. In Billings, those include the Northern, the Wild Ginger Japanese Steakhouse, Sassy Biscuit, Carne Brazilian Grill and the MSU-Billings Bookstore. In Bozeman she worked on the Best Western Grantree and Sweet Chili 1, and in Boise, in addition to the Grove, her projects included three restaurants — Barbacoa, Alavita and Fork — plus Diablo & Sons Saloon, the Riverside Hotel and Village Cinemas in Meridian.
Many of those projects didn't call for the kind of Western touches for which she and Thompson were best known. Wild Ginger needed a modern, Asian-accented décor, while the Sassy Biscuit had to project its Southern, African-American roots.
"You get to tell a totally different story, and that's the beauty of it," Ann says. "I cannot have that vision until I get to know my client, and what their concept is, and what their vision is. … You have to create an experience that is totally consistent with everything else that's going on in that space."
Tina Wu, co-owner with her husband of Wild Ginger and Carne, says they put complete faith in Ann.
"She just came up with her own ideas and showed us what it was going to be," Wu says. "We did like pretty much everything she did. … I have worked with a couple of designers before, but she is just amazing."
On one much smaller project, a client of hers was just as satisfied. Chris Montague, owner of Montague's Jewelers, a third-generation family business that has been around for nearly 83 years, decided a year ago that it was time to update the 300-square-foot downtown shop they'd been in for 16 years.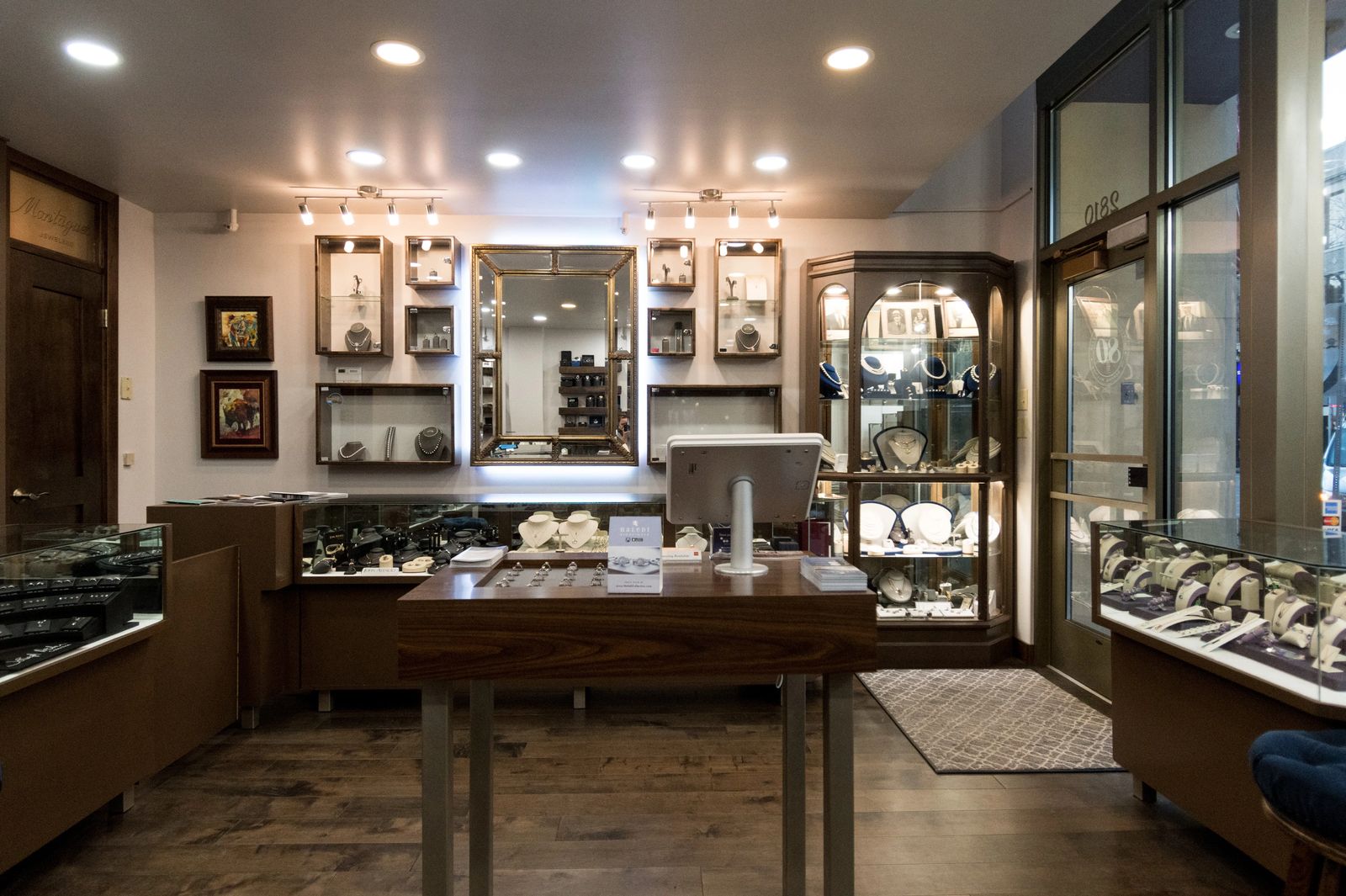 He says he knew of Ann's work and had been following her career for years, "especially the redesign of that famous Boise hotel. I love what she did what that space."
After she got through with his store, which had been rather dark and old-fashioned looking, Montague says, "Everyone loves it, loves the transformation." She also redesigned his small office, working as always to maximize efficiency and comfort.
"It's really beautiful now," Montague says. "I'm happy walking in here every day. Before, I was always excited to come to work … but now I walk in and it's just a pretty space. You could put this space in Seattle, you could put it in Dallas, you could put it in Atlanta, New York. It's a very boutique feel now."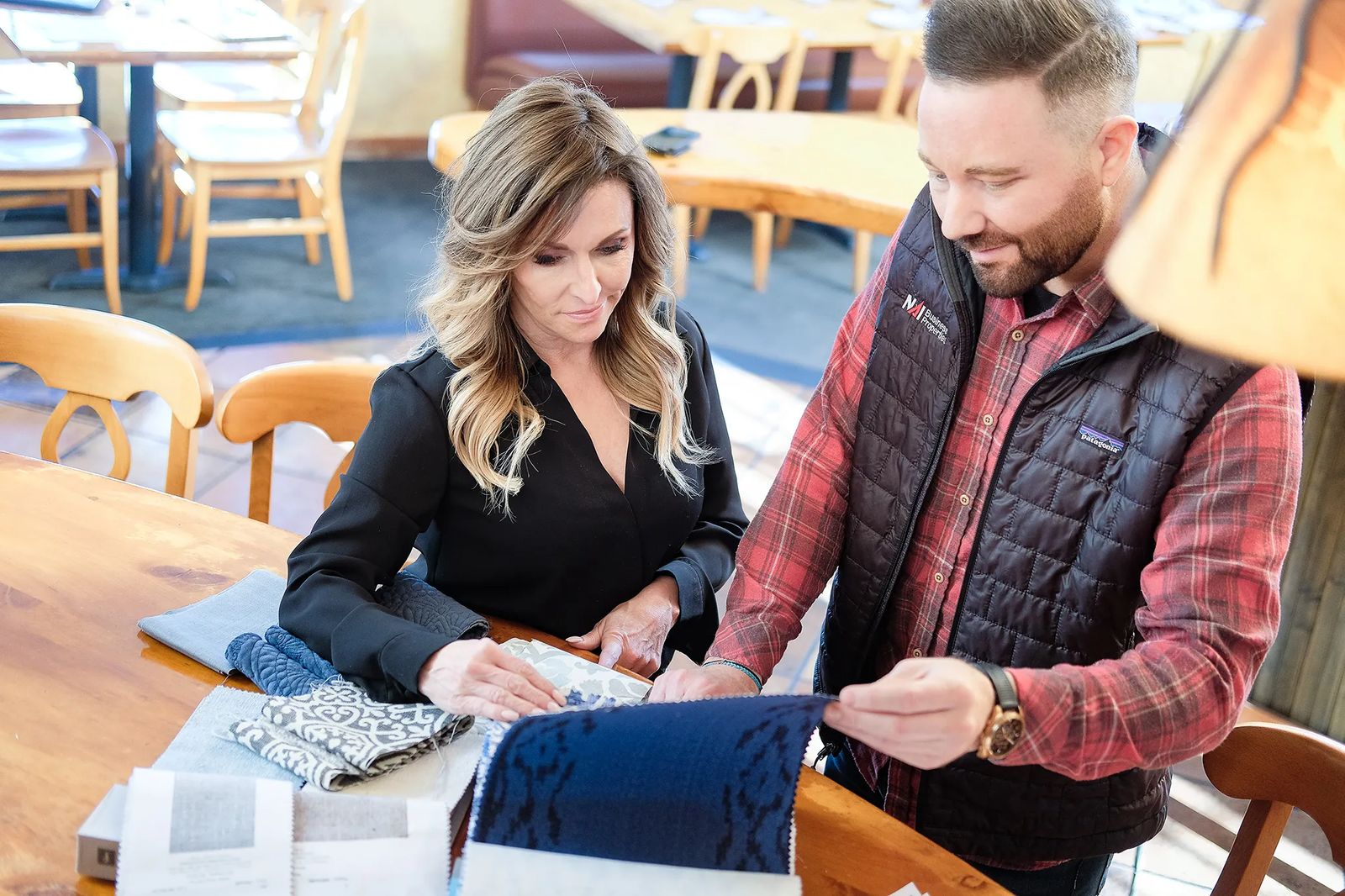 Ann says she loves the challenge of working on smaller projects, of needing to pay close attention to budgets. And she continues to make use of what she says is a key lesson: "Design doesn't have to be in your face all the time, and it shouldn't be in your face all the time." She enjoys hearing that someone noticed something new after visiting, for the 10 or 15th time, one of the projects she worked on.
Above all, she says, interior design should be like a fine painting. When you see it, you don't analyze it for brush strokes, composition or lighting. You just enjoy it as a whole.
"It's either right and perfect or it's not," she says.