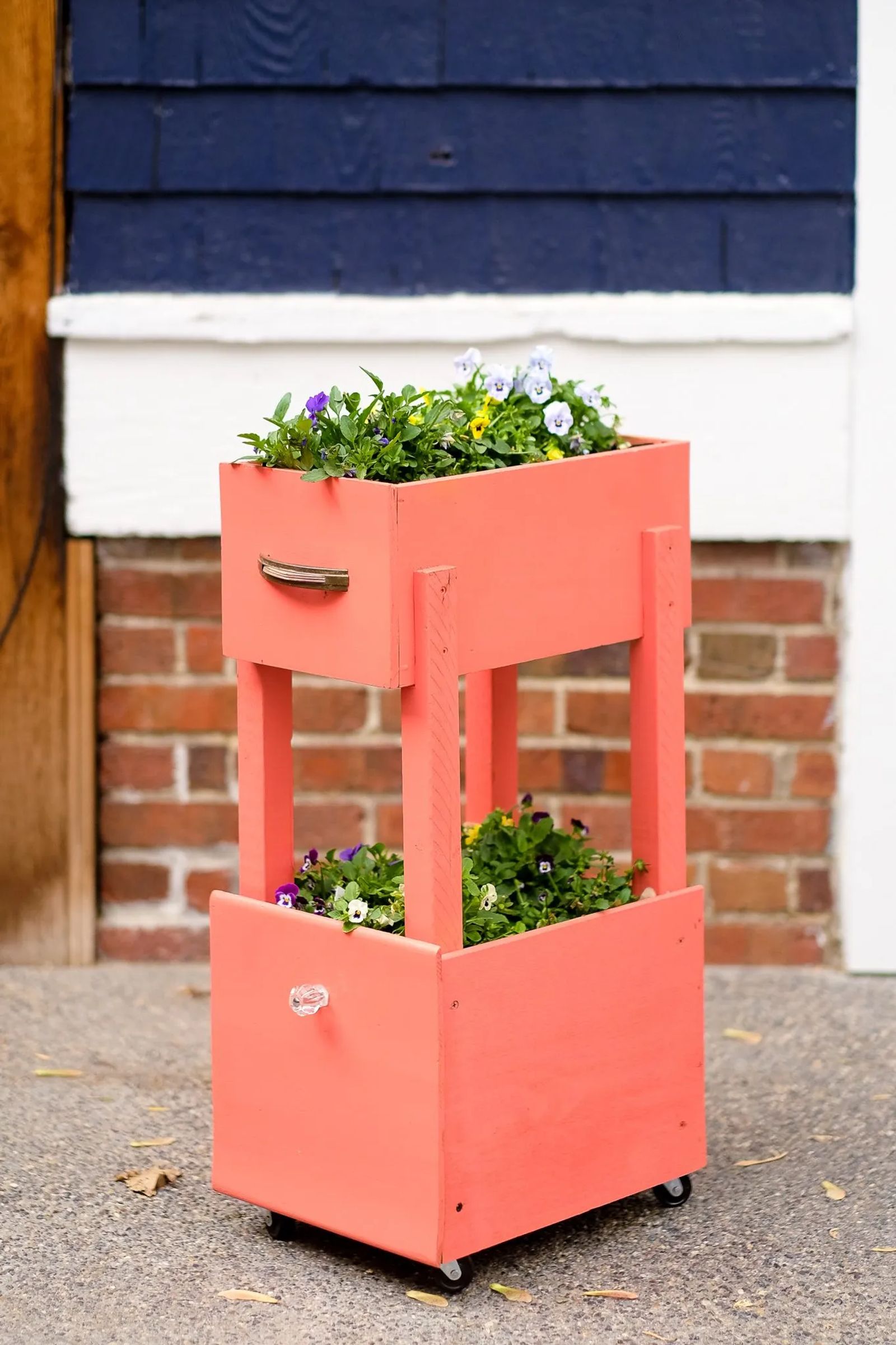 Repurposed Planter
Dress up your patio on a dime
Reduce, reuse and recycle is a statement that I try to live by. That's why when I had a few abandoned drawers from a previous dresser project, I knew throwing them away wasn't an option. Since spring has sprung, I dreamt up a plan for a repurposed planter. It's a darling expression that allows beautiful blooms to take center stage without breaking the bank.
HERE'S WHAT YOU NEED
Some old drawers: FREE!
4 table legs: $20.00 each or we used one 8 ft long, 2" x 2" board: $2.00
4 caster wheels: $2.97each
Spray paint
Black landscape plastic
Dirt
Flowers of choice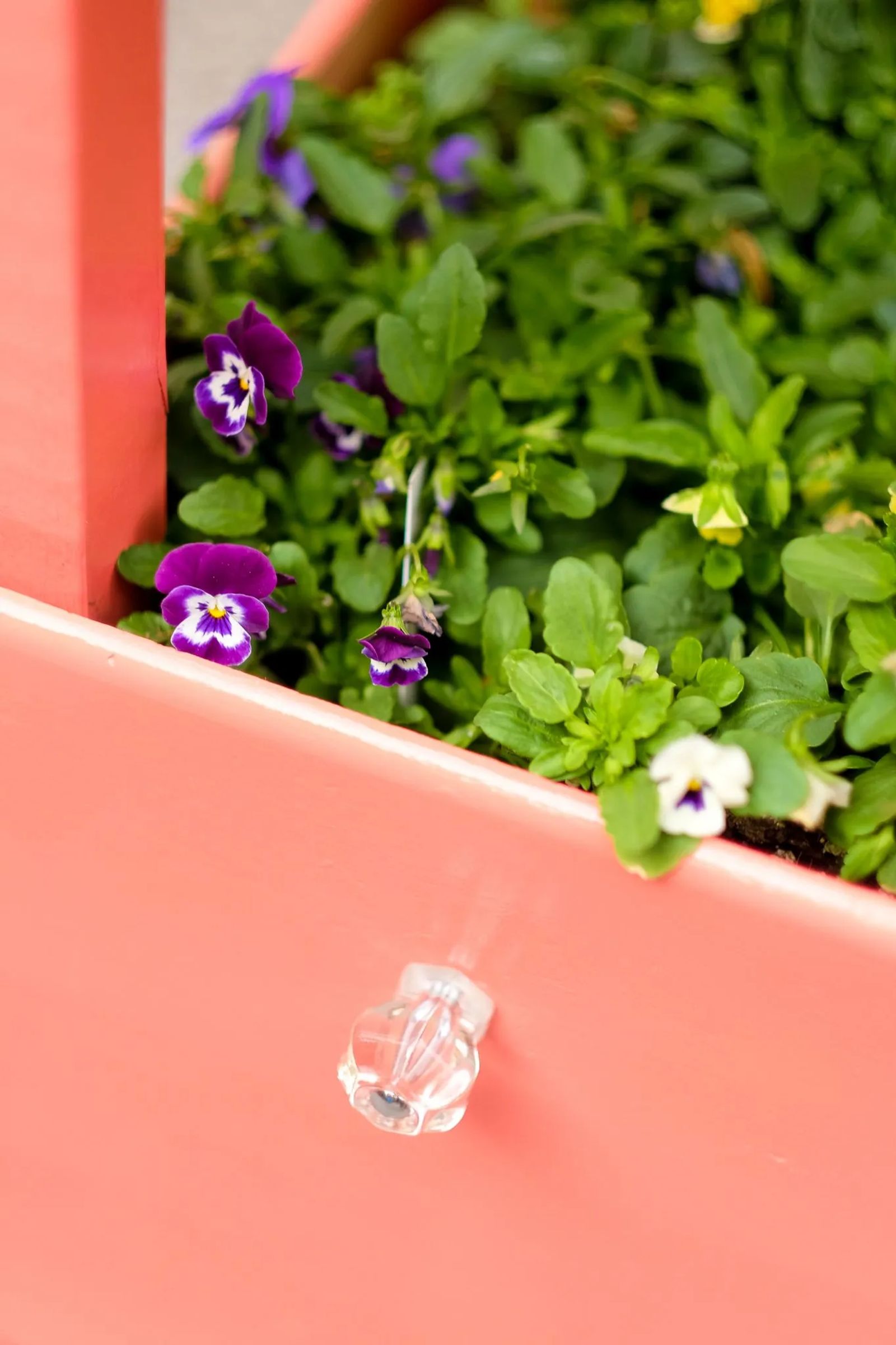 HOW TO CREATE
I started this project by figuring out the finished height of the planter and settled on 26" tall. I measured and cut the 2" x 2" board into 4 pieces measuring 24"each.  I wanted to use old table legs but I chose to use what I had lying around instead. If you are lucky enough to have some old table legs, simply cut them down to size. I had to notch the tops of the legs since the drawers are different widths.  If you use the same width drawer you won't need this modification.  From here, attach the legs to the drawers.  I screwed the 2" x 2" in place by putting a screw 1 inch from the bottom and top of each drawer.  Your legs will have a total of four screws in each leg.  Drill a few drainage holes in the bottom of each drawer using a 1/2" drill bit. Turn over the planter and attach the casters in each corner, making sure they are right under the 2" x 2" legs. Ensuring that the caster screws have a strong firm grip into the wood legs will make this a durable piece. Remove all of the drawer's hardware and give the piece two to three good coats of paint, spraying evenly and allowing dry time in between coats.  Once the piece is dry, reattach the drawer pulls.  I like to put black landscape plastic inside each drawer to protect the drawer from the damaging effects of water. Now your repurposed planter is all set and ready to be enjoyed. Fill with dirt and pick a few of your favorite flowers to take center stage. Now you have a new take on an old treasure that will look perfect this summer on your deck or patio.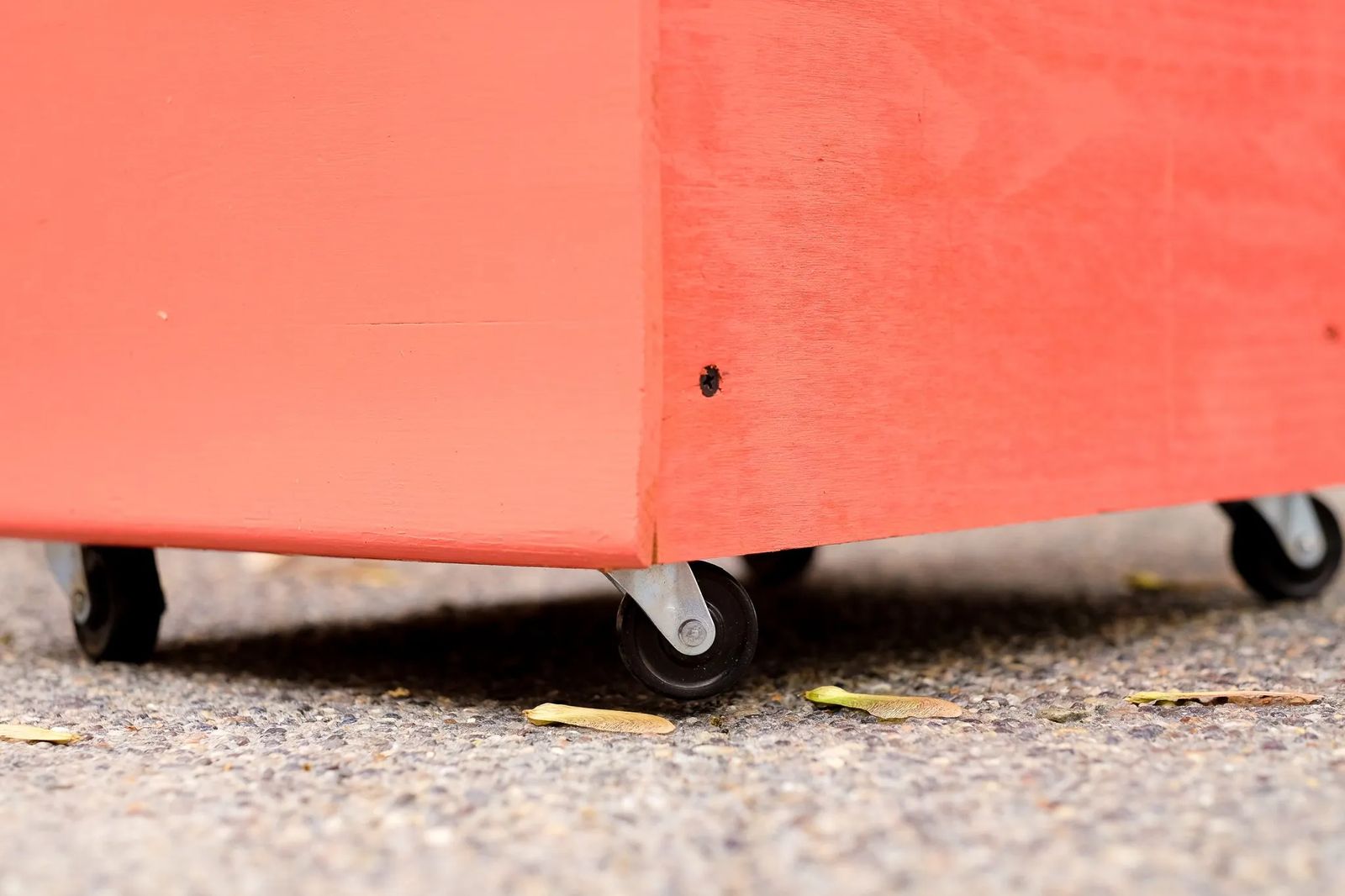 TIP: Don't need a new planter?  You can use this concept for other fun, around the house projects. How about creating this as a little storage cubby between the washer and dryer? Or, as a spot in your kitchen with as many drawers as you want to store those little kitchen gadgets or fresh produce? I love the use of old drawers in decorating. It adds a splash of history and character to your home decor.