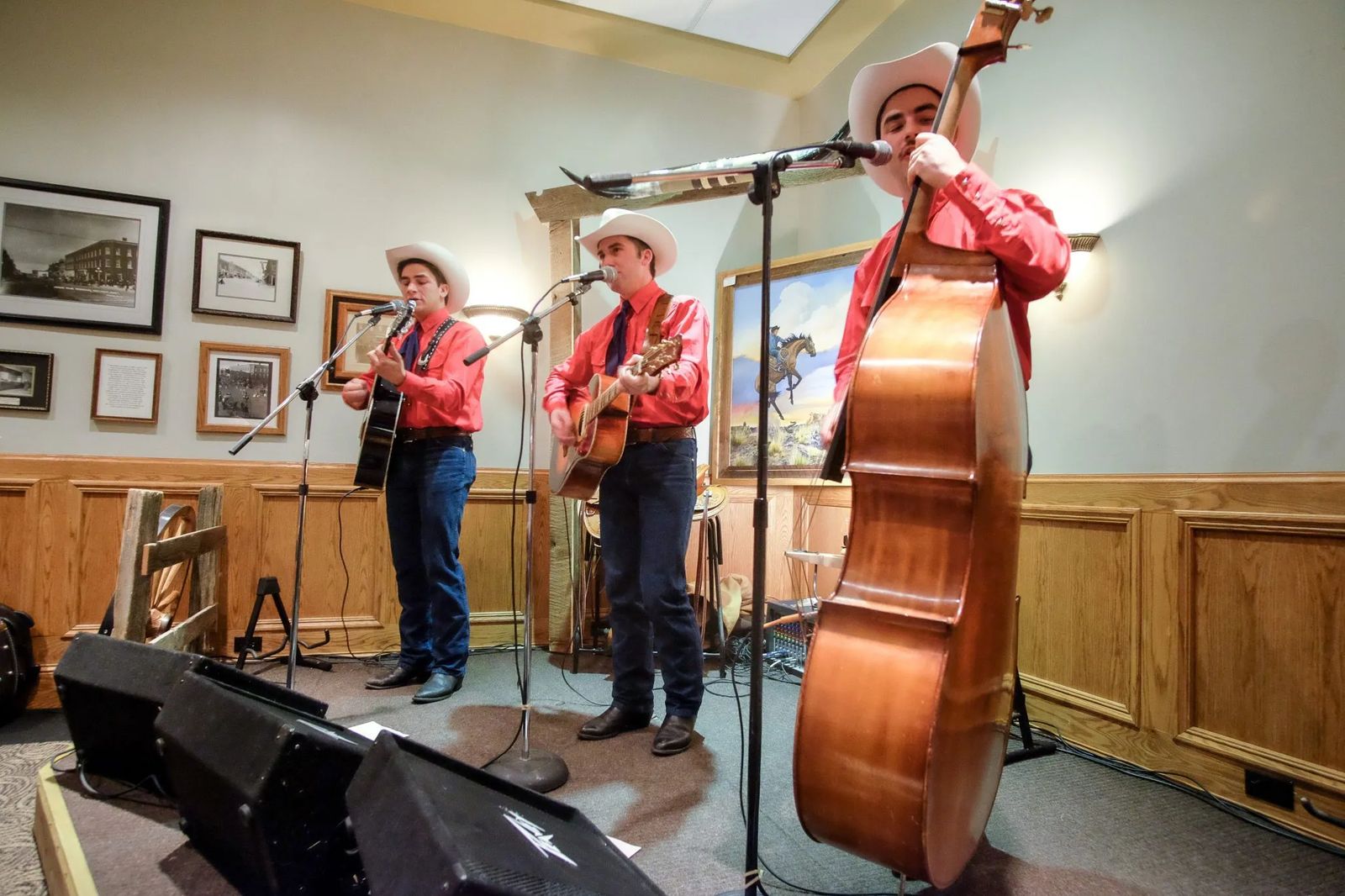 Rhythm & Harmony the Western Way
Trio of brothers brings classic sounds center stage

When brothers John, Marty, and Joe Kosel stood up in the corner of the dining hall at the Red Lodge Senior Citizens Center, the trio was so nervous they were barely able to introduce themselves, but they could sing, and they did. Their silky, three-part western harmony flawlessly delivered songs many of the elders in the audience hadn't heard since their youth.
Shy guys to begin with, John, Marty, and Joe were overwhelmed by the positive response, but they also knew they had an uncommon sound that just might be worth another performance or two. They called themselves the High Country Cowboys, and played a few more shows at the senior center before hitting the stage at the historic Pollard Hotel in Red Lodge.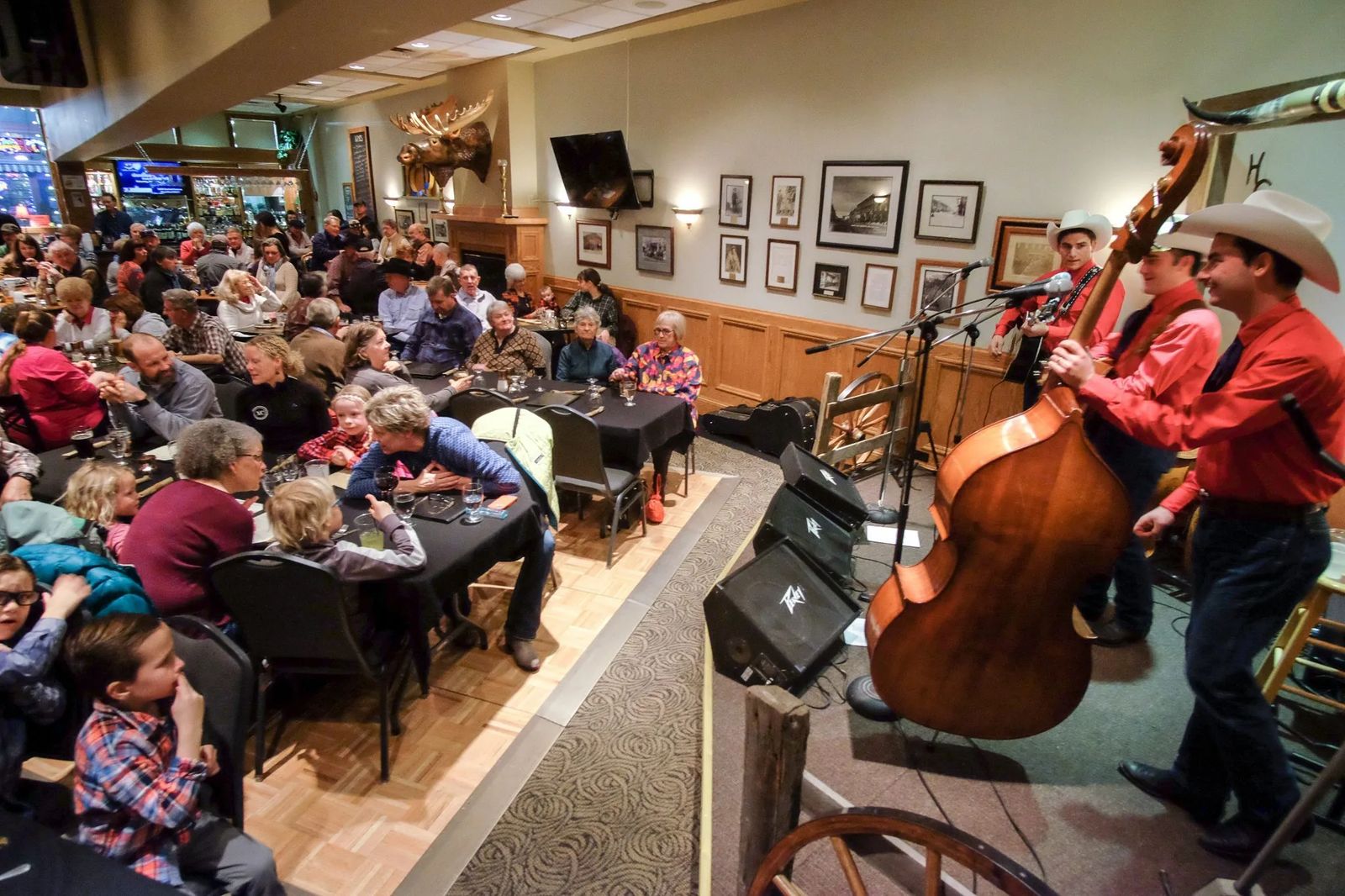 That first performance in 2012, coordinated by their sister, who worked in the senior center's thrift store, set them on a course that would, three years later, have them performing in front of more than 500 people at Billings' Alberta Bair Theater.
"We had no idea people would still go for this kind of music," John says. "It's very old-timey and classic."
The High Country Cowboy's sound falls into a genre called western music, which celebrates the life of the cowboy on the open range. Western songs are stories, sung to the rhythm of the gait of a cow-pony, and played around a campfire. Movies from the 1930s and '40s that romanticized cowboy life helped to popularize western music with stars like Roy Rogers and Gene Autry, who sang in the films. For a long time it was lumped together with country music.
"Anymore, people think of country music and they look at the country music made today and it's nothing like that," John says. "It's real classic, western music."
The Kosel brothers grew up listening to western music. It was a favorite of their father, who had a collection of CDs by the Sons of the Pioneers, Roy Rogers and other cowboy singers. At home, they listened to them in heavy rotation. John, Marty and Joe decided to give that sound a try in 2006, after they picked up a how-to sing three part western harmony DVD, produced by Riders in the Sky. Not one of the three young men had ever had formal music or voice lessons, but they just set out to emulate the classic western sound they heard growing up.
"It's all been trial and error," Marty says. "None of us can actually read music."
Marty and John taught themselves to play guitar and Joe learned to play the upright bass, and they decoded and memorized dozens of songs. With a growing passion for western music they practiced almost every day in a bedroom in the basement of their childhood home.
"The real challenge has been getting up in front of people, but because we're together and we're singing, it's easier," Marty adds.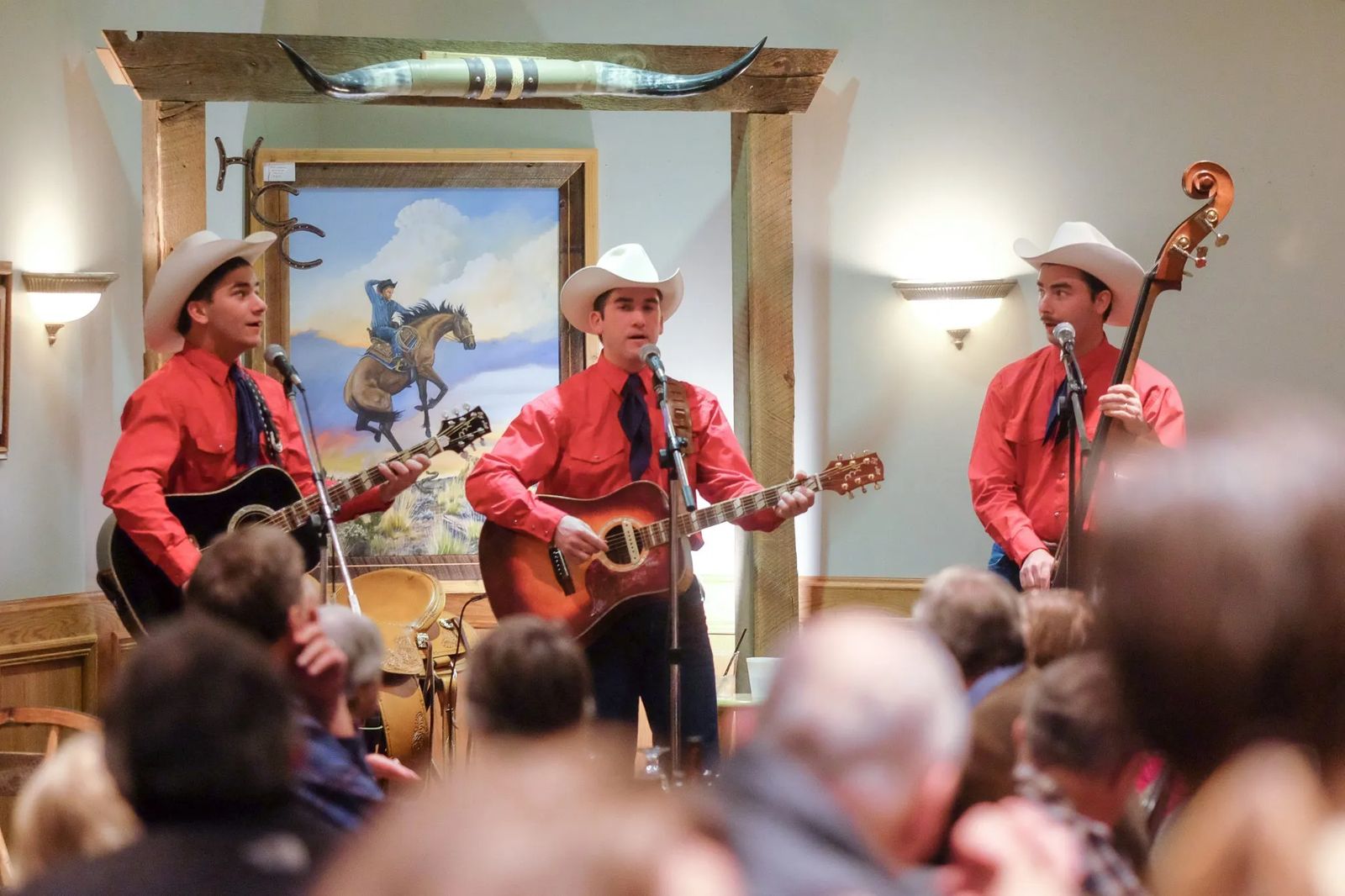 As time went on, they converted the closet in that bedroom basement into a recording studio, and produced seven albums. John designed the group's website and cover art for their albums. They navigated the prickly landscape of licensing and copywriting, and slowly learned how to promote themselves, landing gigs at fairs, fundraisers, and small-town theaters. Every once in awhile, they go back to the Red Lodge Senior Citizens Center for a performance.
"Two years ago, none of us thought it would go this far," says John.
"Or anywhere, really," Marty adds. "We never even imagined going on-stage."
The High Country Cowboys joined the Western Music Association (WMA) and these days, they have more than 200 songs in their repertoire. They know so many that they often take requests at their shows. The High Country Cowboys also play their own original songs. Marty has written more than 30 songs, and taught himself to yodel.
In 2015 and 2016, Marty, was honored as the WMA's Yodeler of the Year. In 2016, The High Country Cowboys were nominated for the WMA Crescendo Award, and their album was nominated for WMA Western Album of the Year. This month they are releasing their first full-length studio album, which they spent two weeks producing at a recording studio in Arizona.
"It's 12 songs, all the most popular songs from our shows, as well as a couple of originals that Marty wrote," John says.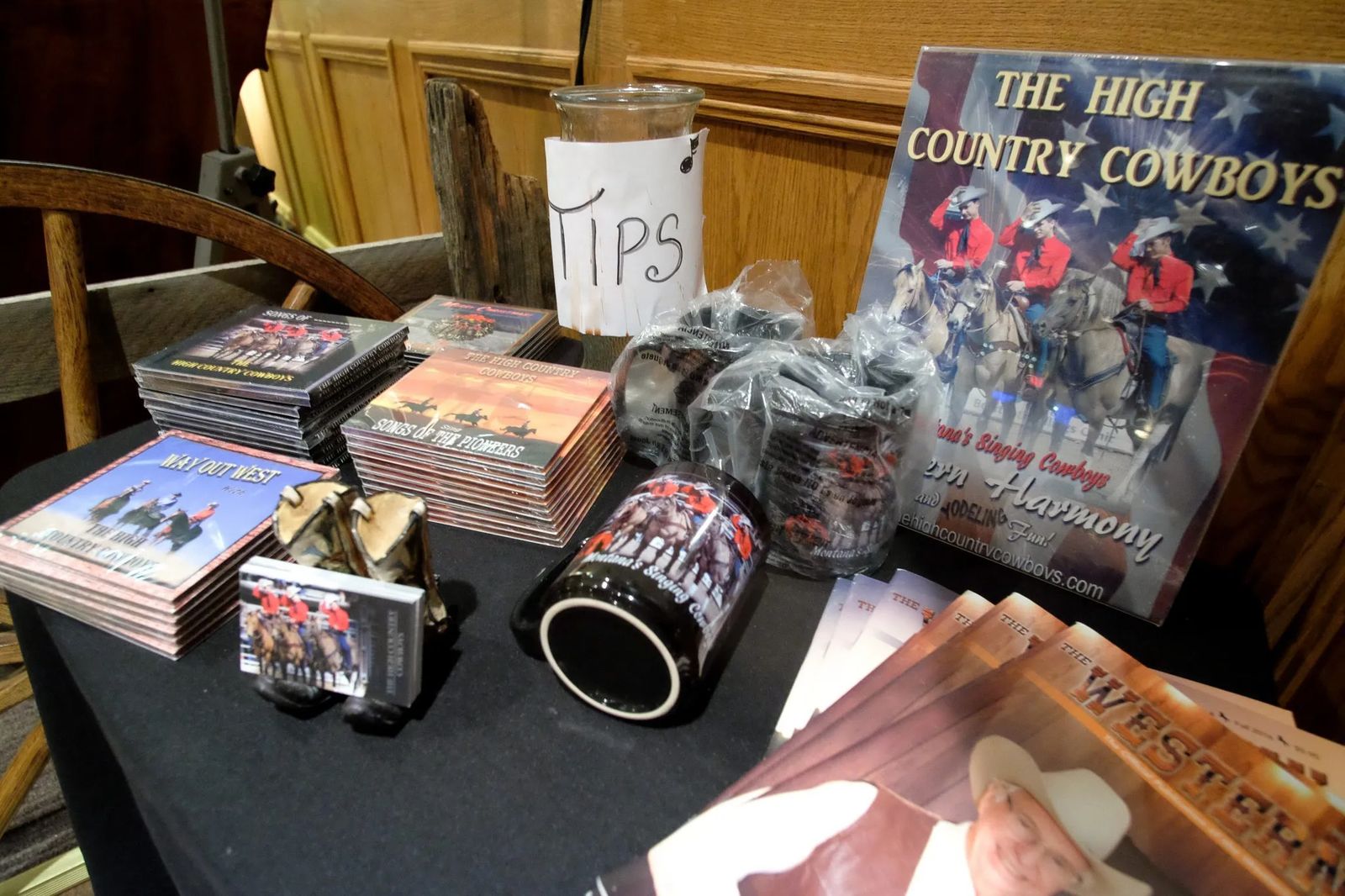 The Kosel brother's drive for western music may come as a surprise to many, but those who know the Kosel family know they're all creative, hard-working, and as easy-going as the day is long. John, Marty and Joe are among 12 children in the family. They were all home schooled, and each one has an intense interest or passion of one kind or another. They all seem to have the dedication to take that interest to an expert level.
Marty is a saddle maker. He works with his younger sister Regina, and their work is gaining a national following. Joe makes guitars. He made his first guitar and taught himself to play before he and his brothers started singing, and in their shows, both Joe and John play guitars that Joe made. John is an accomplished oil painter, whose style emulates CM Russell and Fredric Remington. He takes after his mother who is also a painter. Their father, Andy Kosel, is a renowned chainsaw carver, and his sister, Joan is also a wood carver, but works in miniature. The family's list of interests and accomplishments goes on.
"Dad just gave us full reign around the house to do whatever we wanted," Joe says.
In those early days in their parents' basement, John, Marty and Joe's music didn't seem to offer much promise, but now, the High Country Cowboys are realizing an opportunity to bring western music back to mainstream.
"I think western music is making a comeback because of where country music has gone," John says. "A lot of the younger generation are liking it. Even if they're not looking for it, I think they like it because it's pleasing to the ears."
FOR HIGH COUNTRY COWBOY'S upcoming appearances and to purchase their albums go to www.thehighcountrycowboys.com.