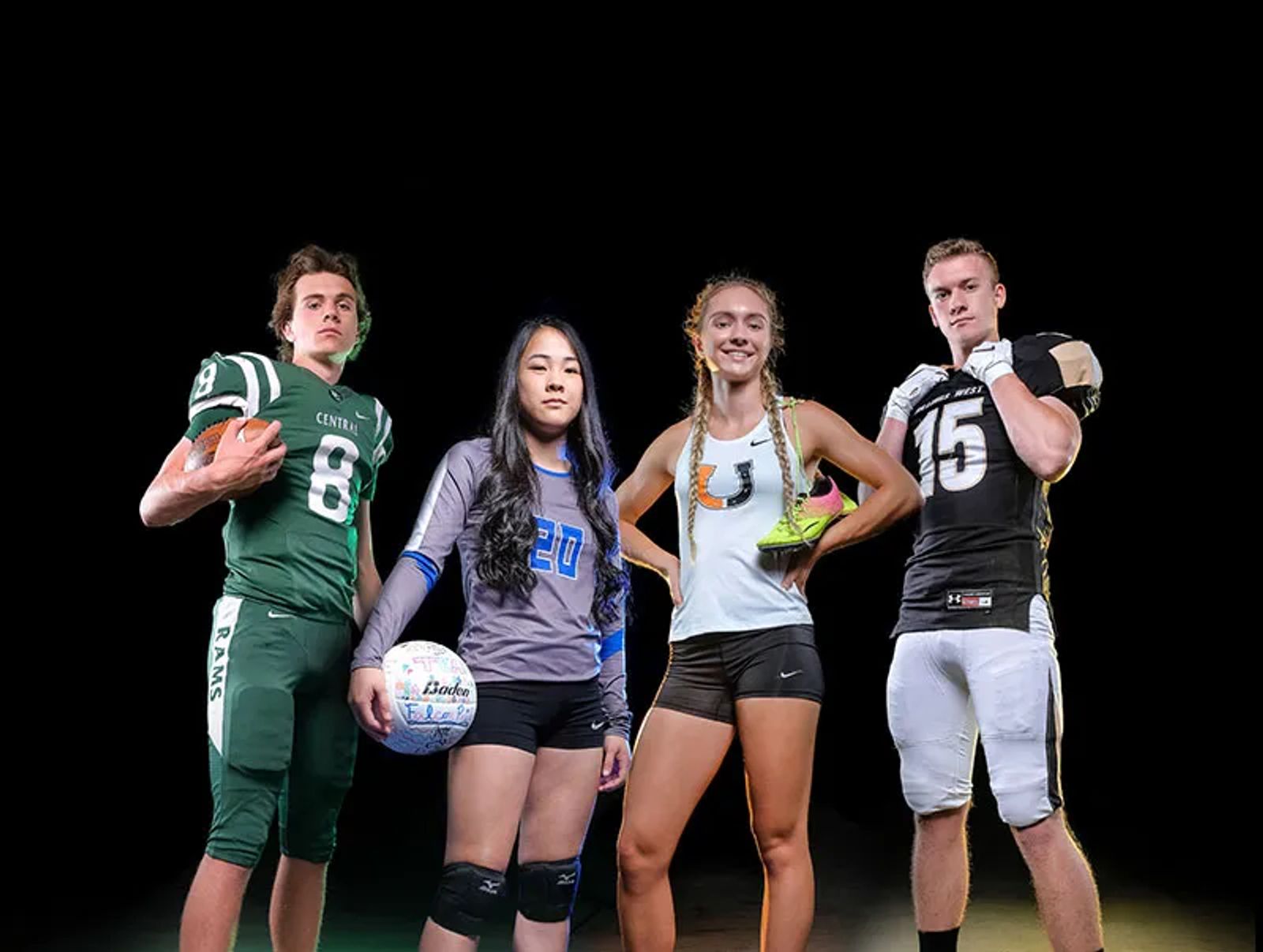 Rising to the Challenge
Student athletes join forces to improve the halls of their high schools

In the sports world, there's nothing quite like a crosstown rivalry. Behind the action, the athletes wear their game faces as they get ready for the latest round of competition under the Friday night lights, on the court as the first serve is volleyed or as the opening tip is thrown.
But on a Wednesday morning, that competitive spirit is set aside as teens from Billings School District 2 and Central High drift into a meeting room to sit down at the same table. While these young men and women are used to facing off against each other on the field, track or court, today, they are all on one team.
For the past three years, three students from the 10th, 11th and 12th grades at each Billings high school have been chosen as ambassadors to sit at the Pursue Excellence/Pure Performance table. It's a national program that Billings adopted to raise the bar for student athletes and help them lead their peers, be positive role models for the younger generation and to strive for success on and off the field. Every student present was handpicked to serve.
"Students and the athletic coordinators, not coaches, nominate the Pure Performance athletes. Coaches aren't involved at all," says Mark Wahl, the athletic and activities director for School District 2.
And these teens aren't just the best athletic performers, Wahl says.
"These students have great character and are already viewed as positive leaders and role models on their campuses," he says.
As the students meet throughout the school year, the Pure Performance philosophy focuses on student involvement, school spirit, leadership development, healthy lifestyles and mentoring their high school peers and younger students as well.
Collectively, they brainstorm ways they can encourage their student bodies. They have the opportunity to meet and learn from renowned athletes and coaches. They consider how they can be even better teammates than they already are.
Chosen to be a part of Pure Performance as a freshman, Skyview volleyball player Emily Erger, class of 2019, has enjoyed the experience.
"It doesn't matter which school we talk about, we all have the same issues," she says. "Whether it is a need for more students to show school spirit and attend athletic events or for parents to be more involved, it's the same on every campus."
Hulan Edward, a West High senior and outside linebacker, agrees.
"We want to see a better turnout at volleyball, softball and other sports that aren't typically supported," he says. Even though he is clearly a West High Bear, Hulan wants "to see improvement in the whole sports community by getting the word out on what great sportsmanship is." He adds, "We are thinking about doing a video before games or signs in the gyms that encourage positive student involvement."
The program, now in its junior year, is moving along slowly, for a reason.
"I want to do it right," Wahl says. "I want us to build a good foundation for the program. Five years down the road, I would like to see the students doing more activities in their buildings that promote participation, excellence and high behavior standards."
While the students involved are just getting the ball rolling, Wahl has faith it won't take much time to see results.
"These kids will have great impact," he says. "I would like them to be pushing each other to lead school-wide campaigns. We also would like to see them mentoring younger athletes."
Joe Byorth, a multi-sport athlete from Central High School, has attended Catholic schools since kindergarten.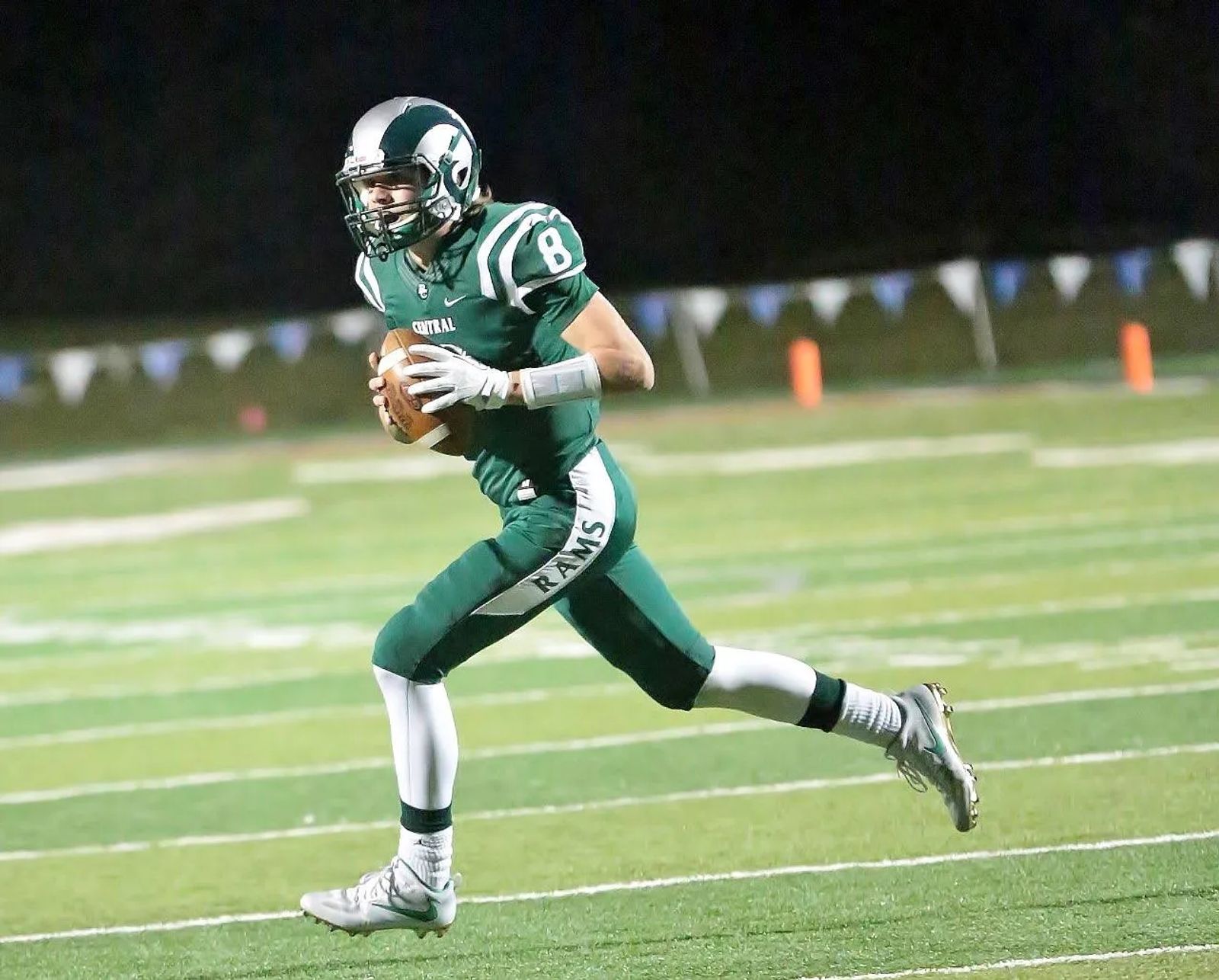 "We want to improve fan behavior and etiquette towards the other team," says Joe, now a senior. "We can have fun without heckling and picking on certain players on the other team."
He says being from a smaller student body might work to his advantage.
"It's easier to get a smaller group on board with things," he says. One thing Byorth would like to see more of is the mentoring of younger students. "Good attitudes start young," he says. "It would be cool to work with some kids."
Tavy Findon, a Senior High volleyball, basketball and track athlete, has enjoyed the benefit of being a part of this elite group.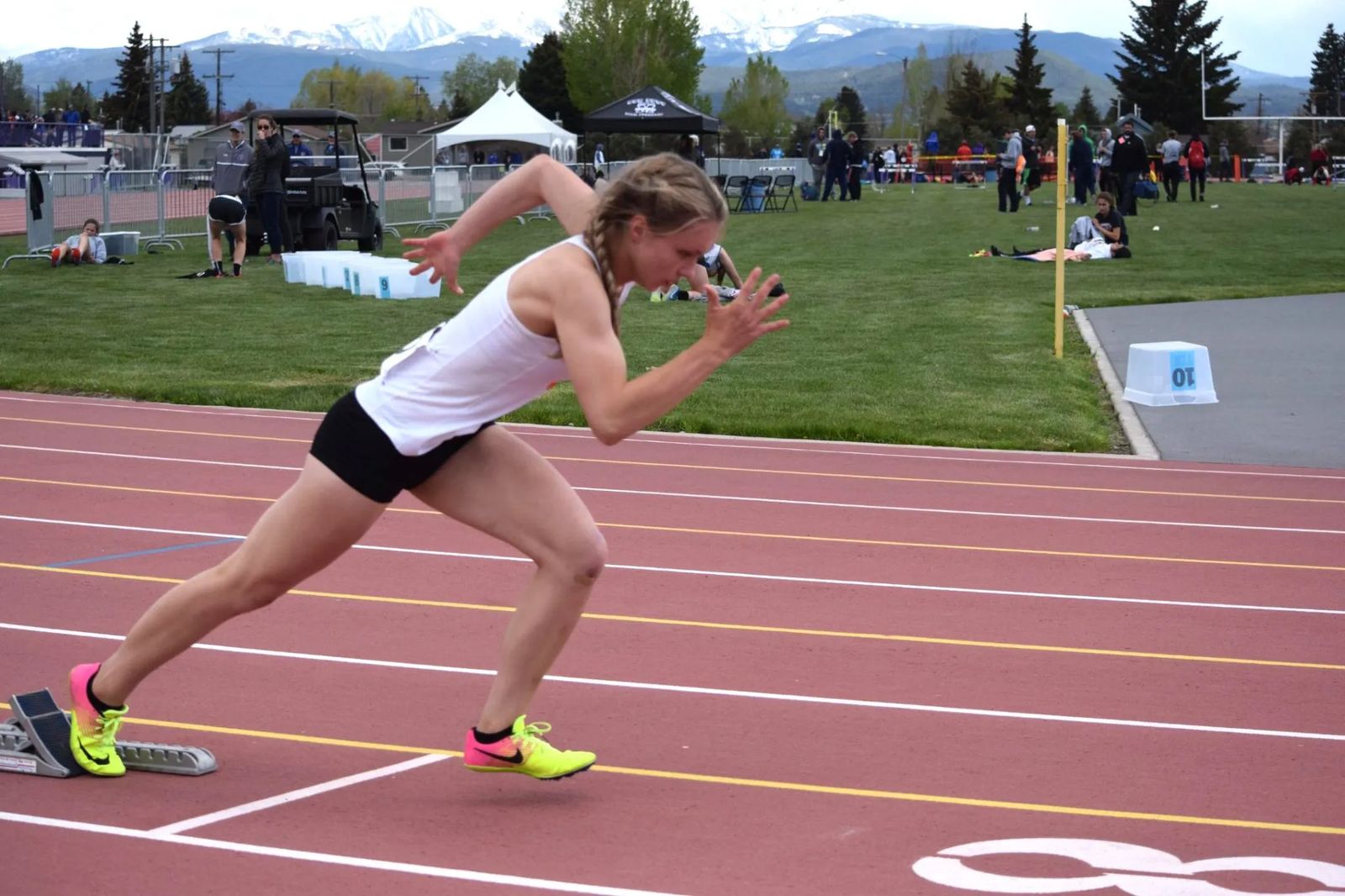 "It has helped me to be with the other athletes and be able to talk things out that can be hard in sports," she says. "We talk about everything and it's great to build relationships with other athletes from other schools."
Now that the foundation of the program is solidifying, thanks in large part to excellent students combining their efforts over the past three years, Wahl is looking forward to Pure Performance's 2018-2019 academic year, when each participating student will be asked to do one school project that meets the goals of the program.
"It can be as small as promoting a positive concept, but we will work with them to come up with something for their school," Wahl says. "The hope is that every school will have at least one great project from these students. This program is both an honor and a responsibility."
Wahl recognizes that these kids are not only athletes but excellent students as well.
"These are great kids," he says. "We would like to see them have a greater impact. We want to make these kids identifiable because they are great role models."
WHAT IS PURE PERFORMANCE? It is a student-led program that promotes living a healthy lifestyle by focusing on sleep, nutrition, central nervous system recovery, training and exercise, and being drug- and alcohol-free. Each year, students, high school administrators and athletic directors are asked to nominate students who they feel are leaders in their sport or activity. Students chosen must embody the characteristics of a leader. They must be good role models, committed to living a healthy lifestyle, and teens who will encourage others to be their best.