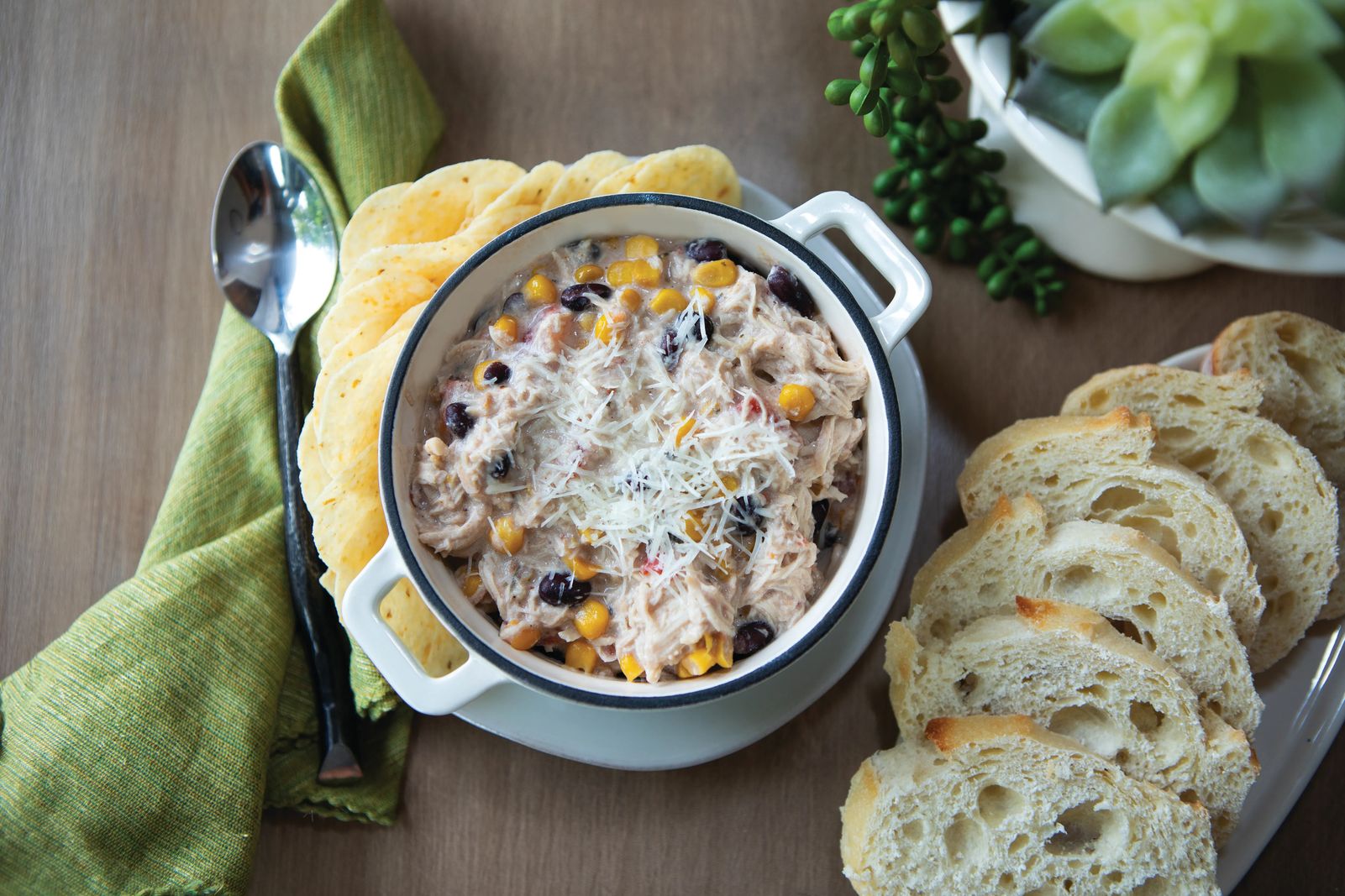 Sending Them Off with Love
Cooking up a bit of home
It's that time of year when many bid adieu to children, siblings and friends as they embark on the next chapter of life — be it college, military service, a new job or just a new adventure. Why not make sure they take some of the flavors of home with them?
I asked Yellowstone Valley Woman's own Julie Koerber, who will be packing up her youngest for college, to share a family staple. and she sent a recipe for Crock Pot White Chicken Chili. With a bit of prep work in the morning, there is a home- cooked family recipe waiting to be enjoyed at the end of the day. No need for takeout.
Sarah Brown, a journalist and Yellowstone Public Radio's producer and host of "Field Days," provided her Basic Vinaigrette recipe. Her family has salad almost every night and her vinaigrette is there to accent any salad.
From my quick and heathy playbook is Simmering Chicken. At the end of the day, I can have a meal on the table in less than 30 minutes. And to show that sharing is a two-way endeavor, the tip on simmering sauces came from my daughter, who has been on her own for way too many years.
Cheers to a quick and easy taste of home!
Enjoy!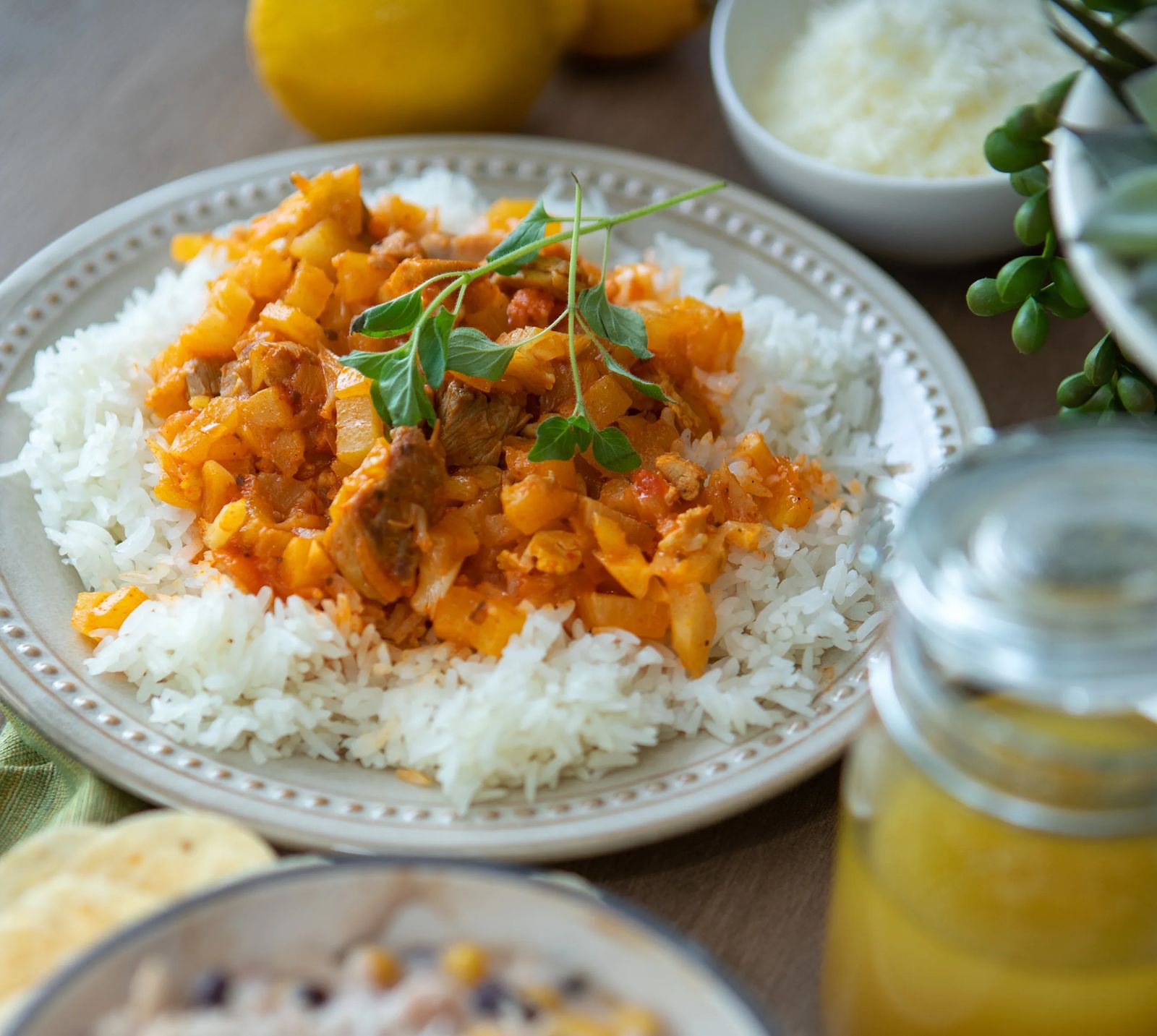 KAY'S SIMMERING CHICKEN, SERVES 4
—From the kitchen of Kay Erickson
12.5-ounce Indian simmer sauce (I use Maya Kaimal, mild or medium sauce)
1 lb. boneless skinless chicken thighs, cut into ½-inch cubes
16-ounce package of frozen cauliflower florets, thawed
80-ounce can pineapple tidbits, drained
Steamed rice or cooked couscous
DIRECTIONS
Heat a small amount of vegetable oil in a large skillet over medium-high heat, adding chicken to sauté until lightly browned. Add the simmer sauce, thawed cauliflower and pineapple tidbits and simmer until cooked through, about 20 minutes. Serve over steamed rice or couscous. NOTE: I like using couscous because it takes roughly five minutes to cook.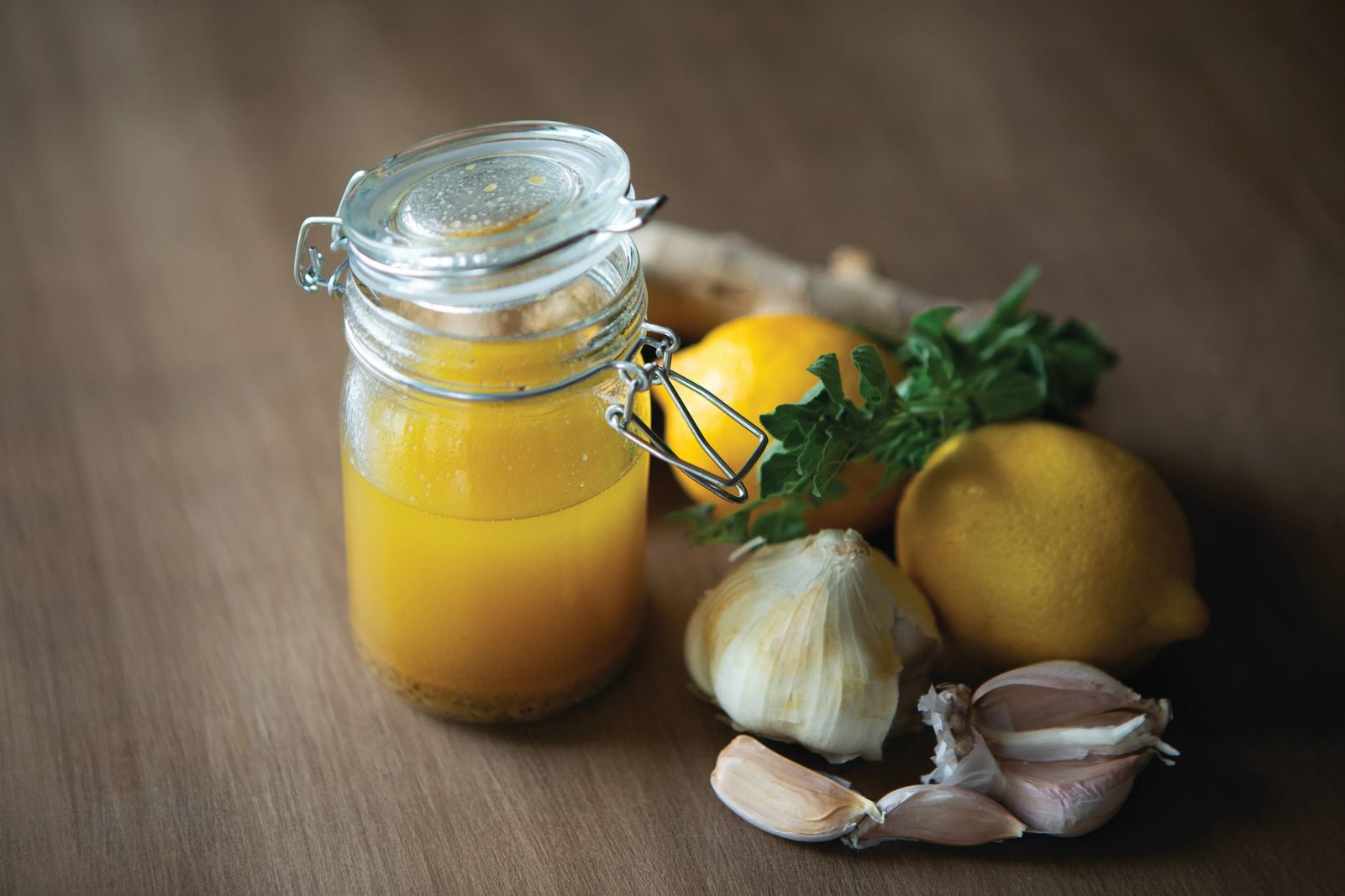 SARAH'S VINAIGRETTE DRESSING
—From the kitchen of Sarah Brown
3 T. lemon juice or any kind of vinegar
1 garlic clove, peeled and lightly smashed
1 t. Dijon mustard, smooth or grainy
Kosher salt
Pepper
¾ c. extra-virgin olive oil
DIRECTIONS
In a screw-top jar, combine the lemon juice or vinegar, whole garlic clove, mustard, ¾ teaspoon of salt and ½ teaspoon of pepper. Cover and shake to dissolve the salt. Add the olive oil and shake to blend. Taste for seasoning. Do not consume the garlic clove. Let it sit in the jar to infuse flavor to your vinaigrette.
Greek Vinaigrette: Add 1 t. chopped oregano and ½ t. finely grated lemon zest.
French Vinaigrette: Add 1 t. chopped tarragon.
Herby Vinaigrette: Add 1 t. of mixed herbs.
Parmesan Vinaigrette: Add 2 t. finely grated parmesan cheese.
Creamy Vinaigrette: Add 1 T. heavy whipping cream.
Spicy Sesame Vinaigrette: Add 1 T. toasted sesame seeds, 1 T. toasted sesame seed oil, and 1 t. crushed red pepper.
Ginger Vinaigrette: Add 2 t. peeled and minced fresh ginger.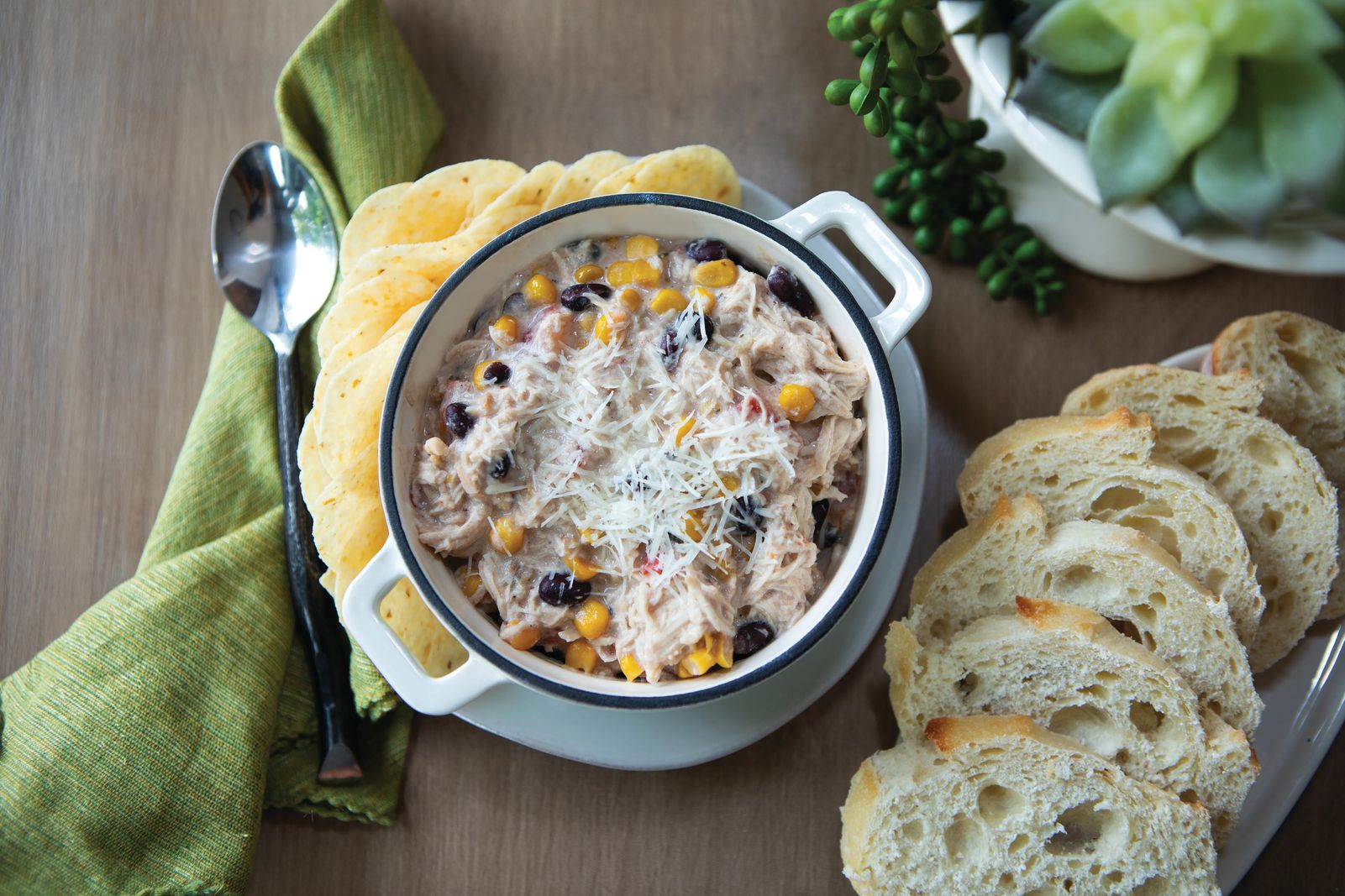 CROCK POT WHITE CHICKEN CHILI, serves 4
—From the kitchen of Julie Koerber
15-ounce can of black beans
15-ounce can of corn, undrained
10-ounce can of Rotel tomatoes, undrained
1 package of ranch dressing mix
1 t. cumin
1 T. chili powder
1 t. onion powder
8-ounce package of cream cheese
2 chicken breasts
DIRECTIONS
Start by draining and rinsing the black beans. Place the chicken breasts at the bottom of the crock pot. In a large bowl, mix black beans, corn and Rotel tomatoes with dry spices and ranch dressing mix. Stir together and spoon over top of chicken breasts. Place cream cheese on top. Cover and cook on low for six to eight hours. When finished cooking, take chicken breasts from pot, shred and add back to the chili to stir. While this chili is wonderful all on its own, you can add a "topping bar" with sliced scallions, shredded cheddar, or even olives. Serve with crusty bread or tortilla chips.