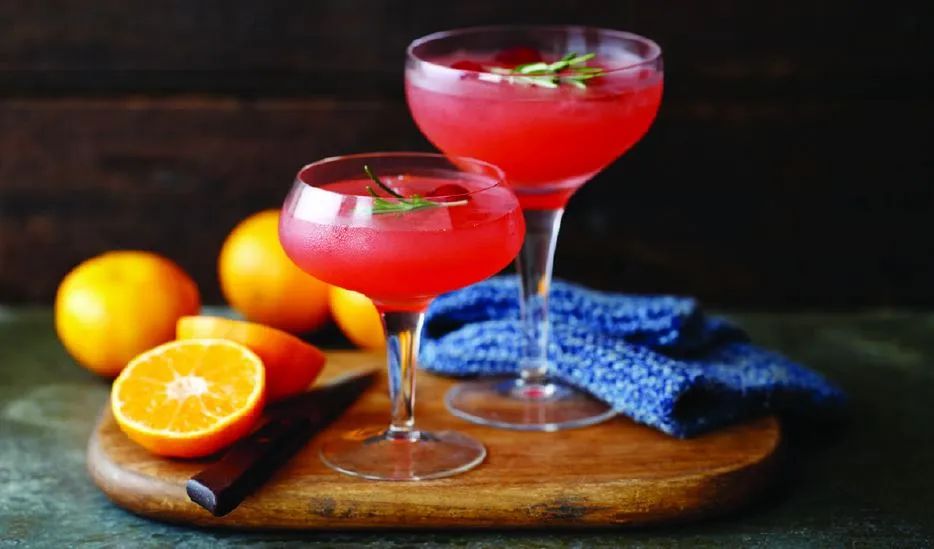 Serving up a Fabulously Simple Party
Let the Festivities Begin with a 'Spring Soiree'
Spring! This is the season to renew our spirits, break free from winter's chilly grasp and share the beauty of this season with family and friends. Whether it's a baby shower, a graduation party, a Memorial Day block party or a time spent with friends enjoying the great outdoors, now's the time to shine and put on a party! We'll help you keep your spring soiree simply delicious and stress-free with a few fabulous recipes, courtesy of Albertsons.
Albertsons' Heights Store Director Barry Hickok offers tips with each of these recipes, giving you quick and simple alternatives to ease your cooking time. You'll breeze right through the planning and food preparation stages of your spring social event so that you can enjoy the party as much as your guests. Each recipe comes with a count on how many it will serve. Should you invite more guests, be sure to modify the recipe to make room for more.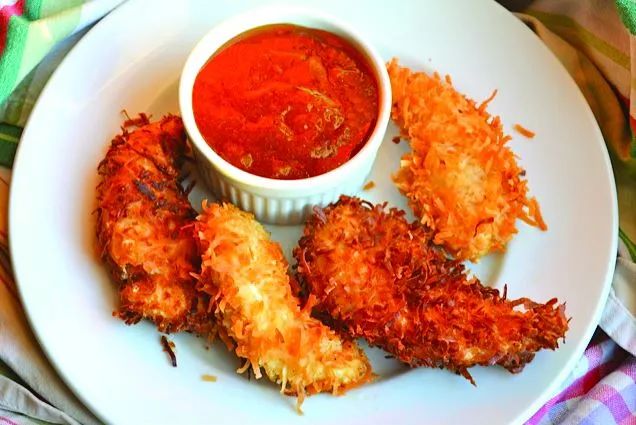 THE MAIN EVENT: CRISPY COCONUT CHICKEN FINGERS
~Recipe makes about 2 dozen
1 c. Baker's Angel Flake Coconut
1/2 c. flour
1/2 t. salt
1/4 t. black pepper
1/4 t. garlic powder
1-1/2 lb boneless skinless chicken breast halves, cut into 1-inch strips
1 egg, lightly beaten
1/3 c. butter or margarine, melted
DIRECTIONS
Mix coconut, flour, salt, pepper and garlic powder in medium bowl. Dip chicken strips into egg, then coat with coconut mixture. Place in a shallow baking pan. Drizzle with melted butter. Bake 25 minutes or until chicken is browned and cooked through, turning once. Serve with apricot dipping sauce (recipe below), if desired.
BARRY'S TIP: Pre-cut and trimmed chicken tenders located in the meat case (labeled Prepared for Stir-Fry) make this dish so easy.  The meat is already clean, cut and ready to go! If you need to cut your food prep time down, just roll these chicken tenders in pre-made Coconut-Shrimp Breading Mix. A delectable accompaniment to this main dish is fresh, grilled pineapple.
APRICOT DIPPING SAUCE

1 c. apricot preserves
2 T. Grey Poupon Dijon mustard
Red pepper strips
Mix the apricot preserves and the Dijon mustard until well blended. Garnish with red pepper strips.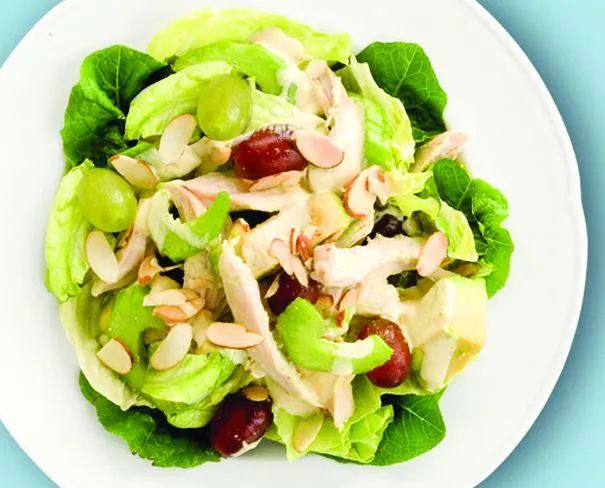 APPETIZER APPEAL: ALMOND CHICKEN SALAD
~Recipe serves 16 
1 c. finely chopped, cooked chicken
1/2 c. finely chopped celery
1/2 c. dried tart cherries or raisins
1/3 c. sliced green onions
1/4 c. chopped almonds, toasted
2 T. seeded and finely chopped jalapeño pepper
1/4 c. reduced-fat mayonnaise
2 T. reduced-fat sour cream
1 T. frozen orange juice concentrate, thawed
1/4 t. garlic salt
32 Keebler™ Town House Original crackers
8 seedless red grapes, quartered lengthwise
DIRECTIONS
In a medium bowl, toss together chicken, celery, cherries, onions, almonds and jalapeño pepper. In small bowl stir together mayonnaise, sour cream, orange juice concentrate and garlic salt. Pour mayonnaise mixture over chicken mixture. Toss to coat. Spoon onto crackers. Garnish with grape pieces.
BARRY'S TIP: This excellent Almond Chicken Salad makes an easy appetizer when spread on crackers or on bread (a baguette or two sliced diagonally is ideal). Another way to present this salad is to place it on crisp, green lettuce leaves, served on a large platter or in a large bowl.
PACK A PUNCH: BE DAZZLED CRANBERRY PUNCH
~Recipe serves 14
1 64 oz. bottle Ocean Spray® Cranberry Juice Cocktail
24 oz. club soda
8 oz. orange juice
Ice ring, garnish
Orange slices, garnish
DIRECTIONS
Combine all ingredients, except garnishes, in a large punch bowl. Gently stir ingredients. Add ice ring and orange slices just before serving.
BARRY'S TIP: All the bush fruits, strawberries, blackberries, blueberries, are traditionally starting their peak season around Memorial Day Weekend. Adding a cup of fresh berries to the punch enriches the beverage with not only the beauty of the fruit, it offers a health benefit, as well.  Should you opt for a spirited adult beverage that comes with a bit of 'added punch,' take a couple bottles of New Age white wine (find this Argentine wine in Albertsons' wine section) and blend it with fresh berries. Save a bit of the wine to splash over the blended mix when you pour into individual wine glasses. You can also mix up great Sangria by filling a pitcher with ice, slices of orange, strawberries and lime and one bottle of white, rose or red New Age wine.
DEFINITELY DESSERT: VANILLA FRUIT PARFAIT
~Recipe serves 6 to 8
Large tub of Vanilla Greek Yogurt
Fresh Fruit (Strawberries, Blueberries and Mango)
Almond Slivers
DIRECTIONS
Place strawberries on bottom of small jars or cups. Carefully spoon in vanilla Greek yogurt until 3/4th full. Layer cut mango and top with blueberries. Sprinkle with almond slivers and serve.
BARRY'S TIP: Bake a cake a day or two before the party or pick up an already-baked sheet cake in Albertsons' bakery department. Cut the cake into bite-size pieces. Layer your small jars or glasses with cake, whipping cream, and fresh fruit.
ADVICE FROM THE EXPERTS
Your Party Planning Checklist
Organization is the key, so, decide on how many guests to invite, the date of your event and the location (have a backup party place if you're scheduling outdoors).
Plan your budget.
For added fun, choose a theme. Place some flowers on the table. Play some music.
Keep the menu simple, yet, cover the basics.
Jot down your shopping list before heading to the grocery store. Remember fun themed party napkins and colorful table clothes.
Take your party on a test drive and try your recipes ahead of time.
To keep it easy, set up a self-serve beverage table so that everyone can pour his or her own drink.
Scatter a few small bowls of spiced nuts in your party space. Alternatives might be a wedge of Bleu cheese with crackers or a wheel of Brie cheese with fig or raspberry jam on the side.