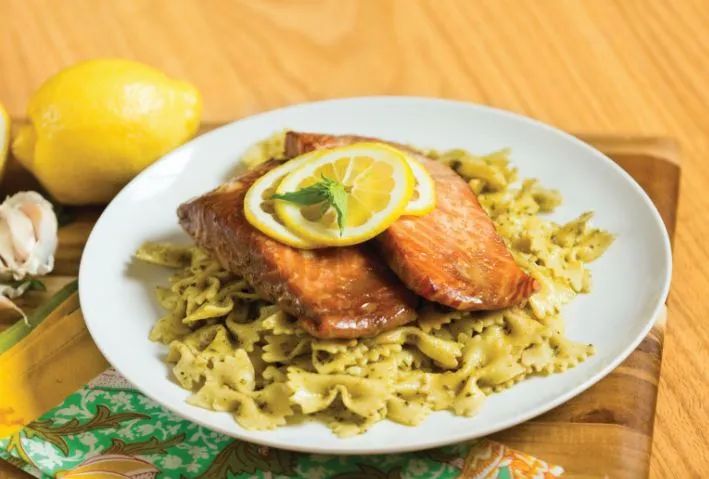 Serving Up Salmon
Deliciously marinated and served with family favorite side
I absolutely love pasta and my dear family is kind enough to put up with my obsession. They even allow me to throw caution to the wind and mix it up with different sauces. Recently, I have been on a pesto kick. There are days when I could cover just about anything with this garlic-basil concoction. My latest quick and easy "go-to" dinner features a pesto pasta, marinated salmon, accented with a side salad.  The combination of the brown sugar and soy sauce marinade from the salmon with the nutty, cheesy, pesto pasta will melt in your mouth.  The best part about this recipe is that with a little morning prep time, it can be on your table in just 15 to 20 minutes. It is the perfect recipe for spring nights when you find yourself craving a home cooked meal but have little time to pull one off. Enjoy!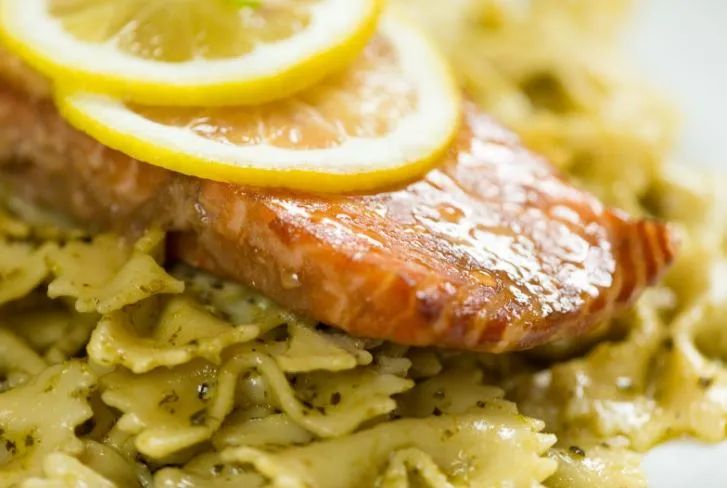 MARINATED SALMON
From the kitchen of Tasha Mills

Lemon Pepper to taste
Garlic powder to taste
Salt to taste
1/3 c. Soy Sauce
1/3 c. Brown Sugar
1/3 c. Water
¼ c. Vegetable Oil
Season salmon fillets with lemon pepper, garlic powder, and salt. Mix all other ingredients together, place fish and marinade in a resealable gallon bag. Toss to coat thoroughly, and refrigerate at least 2 hours. I generally let my salmon sit in the marinade all day. Create a foil packet for each fillet; add a little bit of the marinade in each packet. You can either grill the fish for 10 to 12 minutes until fully cooked, or bake at 375 degrees for 15 to 20 minutes until thoroughly cooked.
Serve this delicious entree with linguini or rigatoni, boiled al dente, and dressed with your favorite kind of pesto. I use my favorite jarred pesto (Classico) and toss the pasta with a few tablespoons to taste and top it with additional Parmesan cheese.