Sharing a Passion for Community
The women behind Billings' industrial revitalization
There is magic in the Billings Industrial Revitalization District (BIRD), a feeling like anything could sprout in this gritty urban landscape between North 22nd Street to MetraPark.
Over the last few decades in the BIRD, innovative industries have endured the boom-and-bust economic cycle, and now the Covid pandemic. Industrious, community-minded people have helped shape the revitalization efforts here, focusing on the needs of the community and a shared vision to turn the BIRD into useful, attractive space. Sprouts of hope and new development mix with Quonset huts and warehouses scattered across the BIRD.
Three of the most noticeable success stories in the BIRD are Red Oxx Manufacturing and Events Lawn, the Pub Station and future Pub Station Pavilion, and the Explorers Academy-Head Start. Three Billings women are behind all three enterprises.
Amanda Markel, her husband, Jim Jr., and their business partner, Perry Jones, run Red Oxx, a business that Jim's father Jim started in 1986.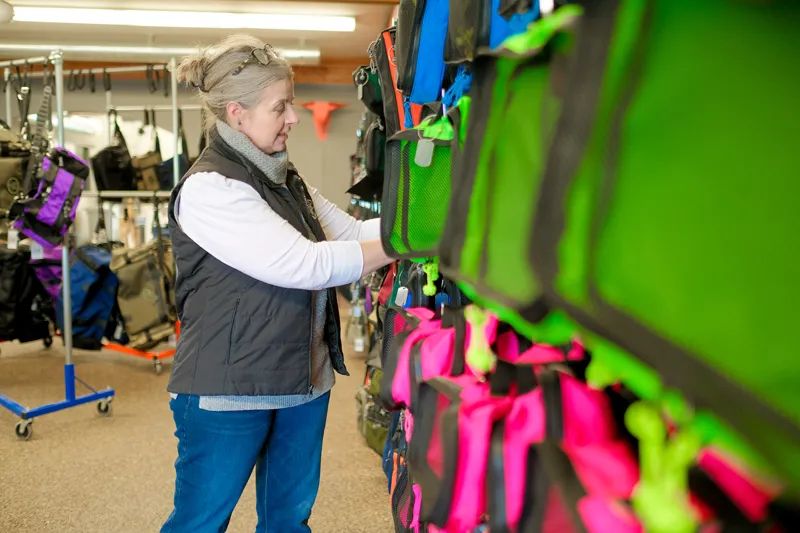 Amanda joined the team in 2006 with a background in retail operations. The business faced challenges during the pandemic as one of its major manufactured items was travel bags and people aren't traveling as much. Red Oxx began focusing more on other merchandise, including bags for the railroad industry and fire departments.
They also turned a gravel parking lot into an event space, artfully landscaped to fit the urban vibe with a fence made of recycled iron. The space launched with Oxxfest in 2019 and expanded from there, integrating touring bands, like Charley Crockett last summer, with community and private events. They partnered with the Pub Station and 1111 Presents to present concerts and offered the space to be rented for private events. The Events Lawn began as a way to create a community space and show appreciation for the support they received from the community over the years, but it has also turned into another source of revenue for Red Oxx.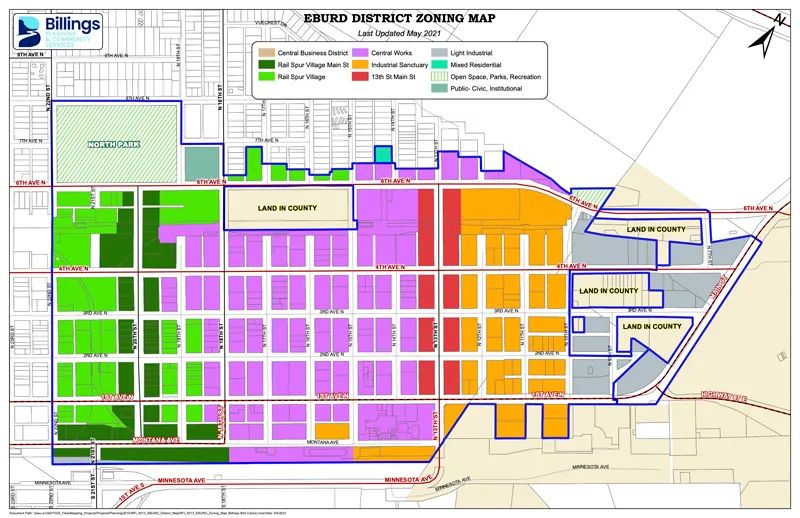 Amanda says she's been intrigued by the BIRD even before it had a name, back in the days when her dad was a meatpacker at the old Pierce Packing on First Avenue North and would come home at night smelling of bacon.
"We believe in this area – the BIRD – and we just love it down here. It still is an eclectic mix of manufacturing, ag and industrial space," Amanda says.
Amanda considers herself lucky to have been mentored by strong, yet thoughtful and kind, women over the years, including her boss at Sears, Linda McGillen, and her mother and grandmother.
"Linda understands the value and the gift of work. My generation was two years, then climb up the ladder. You didn't even have time to implement your ideas," Amanda says.
Amanda's mother and grandmother and her close-knit family instilled in her the idea that you need to treat people with respect and kindness.
"What's important is to love and be loved," Amanda says.
Red Oxx's low staff turnover rate speaks volumes about the importance of Amanda's early lessons in kindness.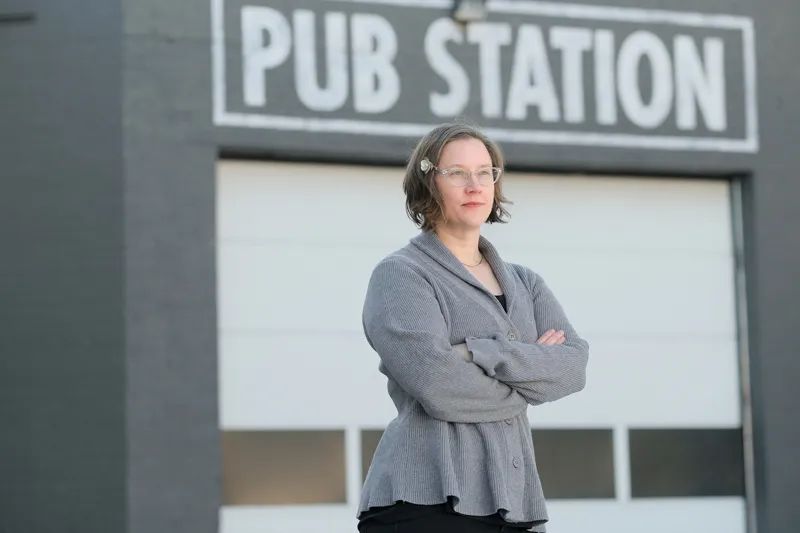 Like Amanda and Jim, Ann Kosempa and her husband and business partner Sean Lynch, have brought their vision to Billings. Last fall, they revealed plans to turn an RV storage area at 203 N. 17th St. into the Pub Station Pavilion, which will hold up to 3,000 people. It may host some local shows as early as this summer although they don't expect to open the venue to touring bands until 2023.
Ann and Sean turned the old bus station on First Avenue into the popular Pub Station, which hosts live music by touring and local bands. Even though the pandemic caught them off guard and forced them to shut down in the spring of 2020, losing some employees, Ann and Sean have forged ahead and are now expanding the live music. They couldn't do that without local support, Ann says.
"The one thing I do know about Billings and the reason why I love being here, is the people who support us," Ann says. "It's humbling."
Their initial timeframe to buy the building where the Pub Station is housed was 10 years, yet they were able to purchase it in half that time. Ann believes in downtown Billings and is excited to incorporate the BIRD into their plans. She lives in the area and walks everywhere.
"Part of the culture of downtown is I run into people and have that face-to-face contact with them," she says. "That is so important right now."
Ann says it's worth noting the Pub Station and 1111 Presents do not work in isolation. Promoting talented acts involves working with the other Billings venues, including the Alberta Bair Theater, where they presented Josh Turner and the Pixies, and MetraPark, where they booked Kenny G. In the music business, their name carries a solid reputation for putting on quality shows and attracting an audience. Ann is also making her mark across Montana as a strong businesswoman. She serves as the chair of Big Sky Economic Development and is a member of the Downtown Billings Association Board.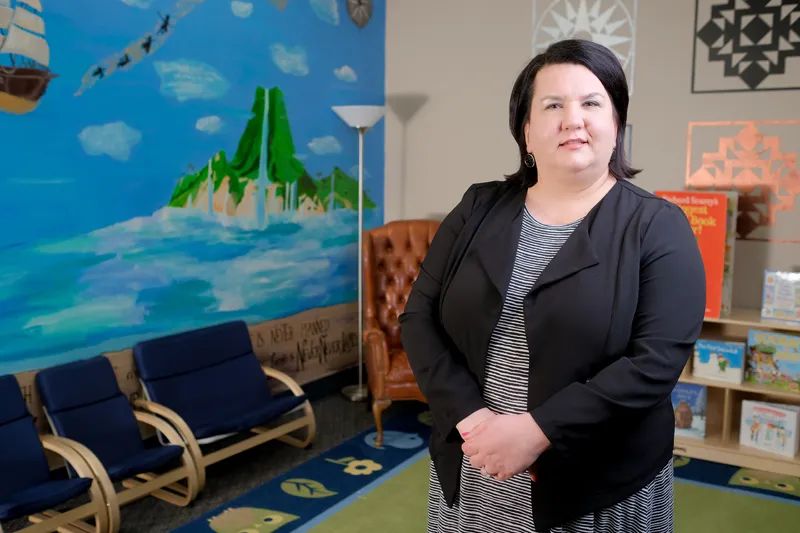 A commitment to making the community better is something Janice King shares with Ann Kosempa and Amanda Markel. In her role as executive director of the Explorers Academy-Head Start, King is working on staff retention, engaging with families, and partnering with other community organizations.
"I want to be the best employer in Yellowstone County," Janice says.
When she took over her position in March 2020, Janice was the fourth director in two years, and she had to work hard to build trust among her staff. She supervises 105 staff members spread over four facilities with 360 children enrolled.
"Head Start is really a comprehensive program," Janice says, noting that some people incorrectly assume it is only a daycare or a preschool.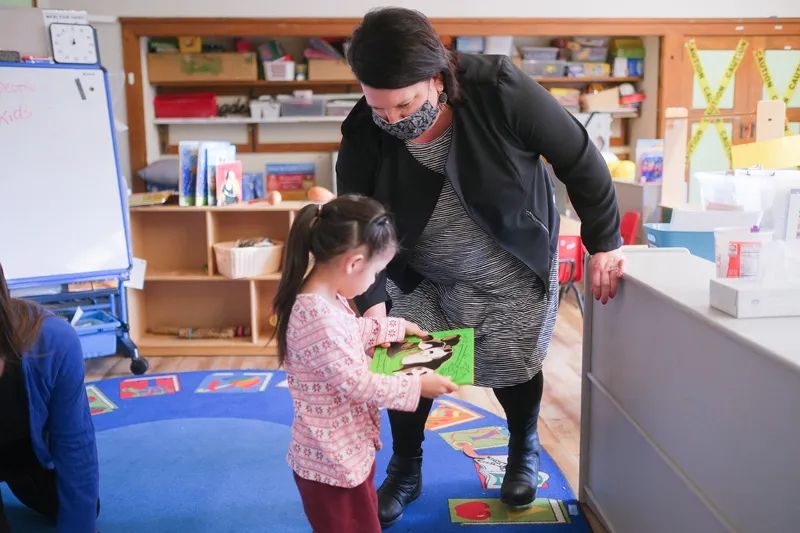 Explorers Academy-Head Start also offers nutrition, providing two meals a day for the children, and snacks. Mental health services, parenting programs and CPR training are all part of the services the federally funded program offers.
"The one unique characteristic is we serve the neediest kids in the toughest neighborhoods," Janice says. "We work with families dealing with homelessness, drug addiction and foster care."
The Explorers Academy-Head Start works with youths ages 3 to 5, which is a crucial time in their development.
"Their brains are rapidly growing," Janice says. "It is the best time for intervention. We're setting these kids up for school and life."
One of the four campuses for Explorers Academy-Head Start is housed in the former North Park Elementary School at 615 N. 19th St., which is in the neighborhood they serve. Families feel more connected to the facility because it is part of their community.
Janice is looking forward to being able to bring volunteers back into the classrooms. In the meantime, community members are needed to help sort clothing and to clean. She invites the public down to witness an art project spruce up the neighborhood later this year as the asphalt on North 19th Street between the Explorers Academy-Head Start and North Park is painted.
If there is one thing King, Kosempa and Markel have in common, it's their spirit of community — from turning parking lots into attractive concert venues and community gathering spaces to educating the next generation to face challenges in a complex world. These three women are dedicated to helping transform the core of downtown Billings and, piece by piece, are turning what was once just a hot spot for industry into a cultural community destination.