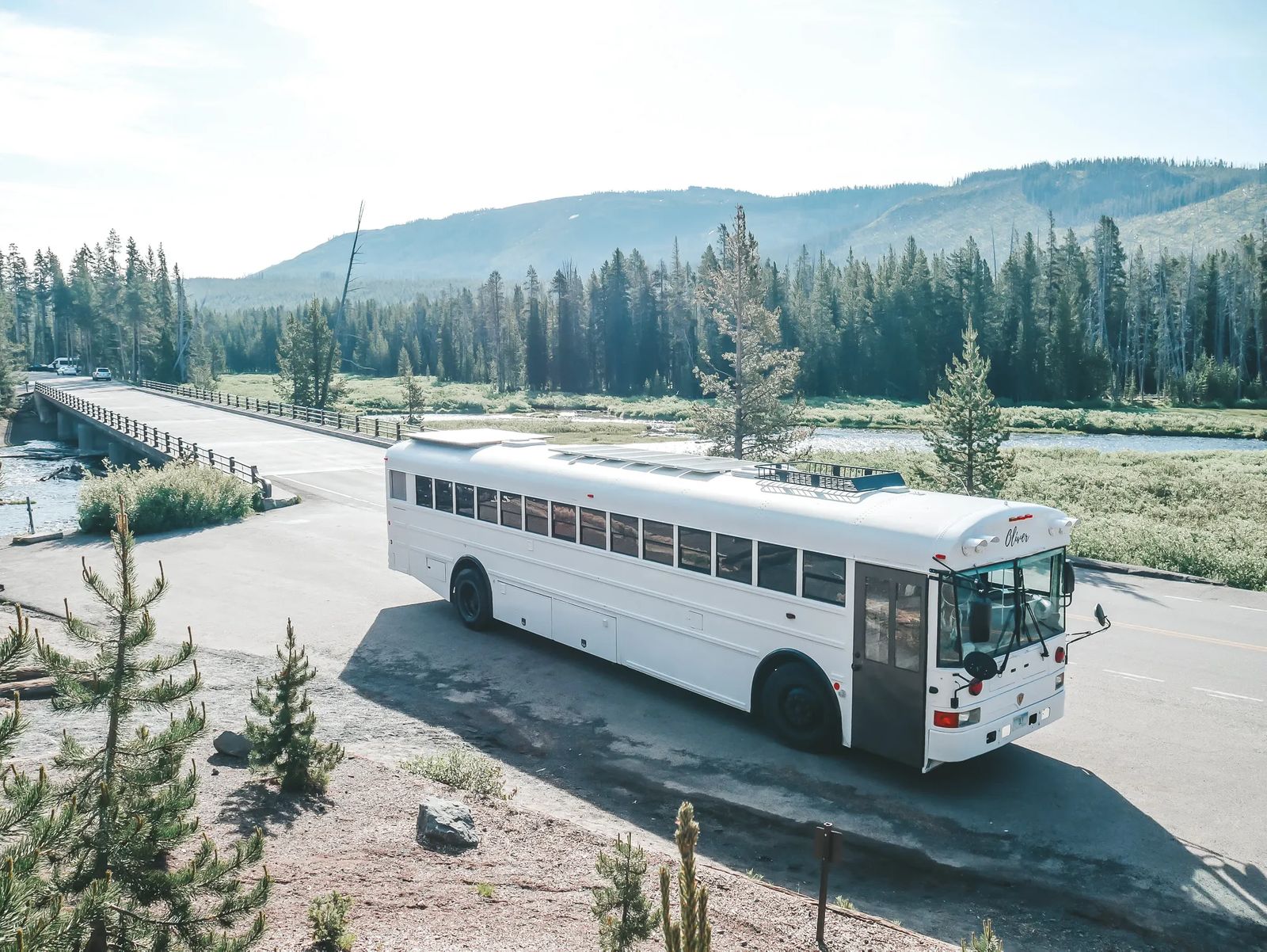 Since We Woke Up
Billings couple sells it all to live and explore in a retired school bus

Is there anything more magical than the hum of wheels on an open road, sun streaming in the windshield, feet on the dash, windows down with the cool breeze blowing through?
Yes. There is. It's the road trip that goes on forever.
That's the nomadic lifestyle that Tawny and Mike McVay share with their two teenage children. They converted a retired school bus into a tiny home on wheels and set their sights on touring the country.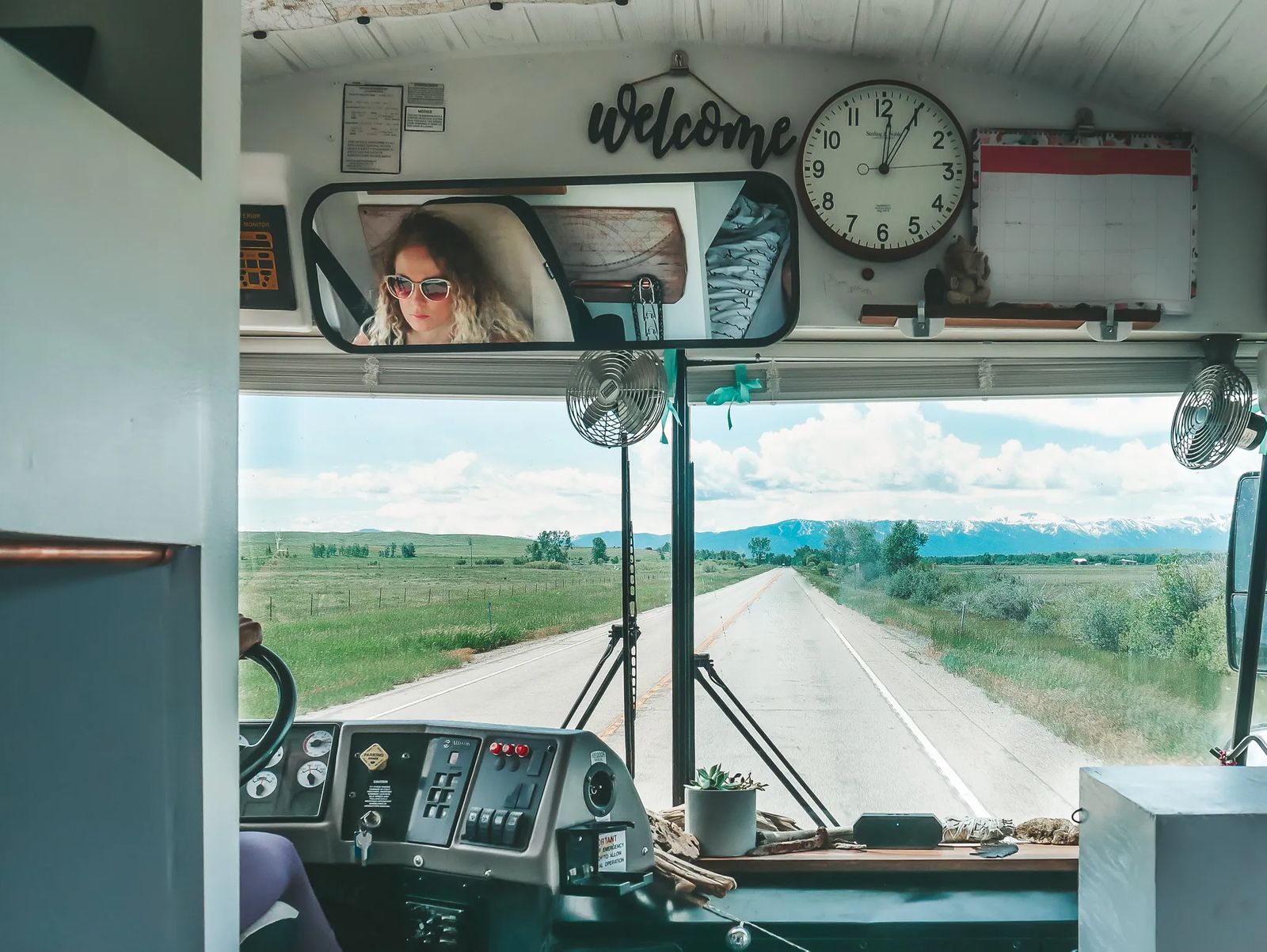 The bus has everything they need — an ample bathroom with a shower, a galley-style kitchen, a queen-size bed, and bunk beds for the kids. It's air-conditioned and powered by solar panels that sit on the roof. Storage solutions abound, and, with an eye for interior design, Tawny has given it her stylish touch that makes this bus a home.
The McVays couldn't be happier in the big white bus they've affectionately named Oliver, but it wasn't that long ago that life looked, well, ordinary by most Americans' standards. These longtime Billings residents were both personal fitness trainers, owned a gym, lived in a three-story house, drove new cars and owned all the toys they needed to make the most of their occasional free time. They accepted burnout and debt as a way of life.
Things began to shift in 2016 when Tawny and Mike took a two-week vacation to Italy. They began to question their priorities and see life through a new set of eyes.
"If we've made it, why does it feel so awful?" says Tawny, remembering the emotions she had at the time. "It felt like we were imprisoned in our ideal lifestyle."
They realized that they longed to spend more time seeing the world and adventuring across the country. Rather than dismiss the idea and return to their hectic and unfulfilling life, Tawny and Mike started to make exit plans — big ones. It was a watershed in their lives that they refer to as the time when they finally and suddenly "woke up."
"We moved really quickly — within a couple of weeks," says Tawny.
Inspired by nomadic and minimalist living and a desire to travel full-time, they put their house and business on the market and began liquidating their possessions.
"If we hadn't used it in six months or it didn't bring us ultimate joy, we got rid of it," Tawny says.
With a total budget of $20K for the bus and renovations, they started searching for a new home. They found a 40-foot bus with a solid drive train, ample under-bay storage and low miles in Polson and drove it home, ready for a new adventure.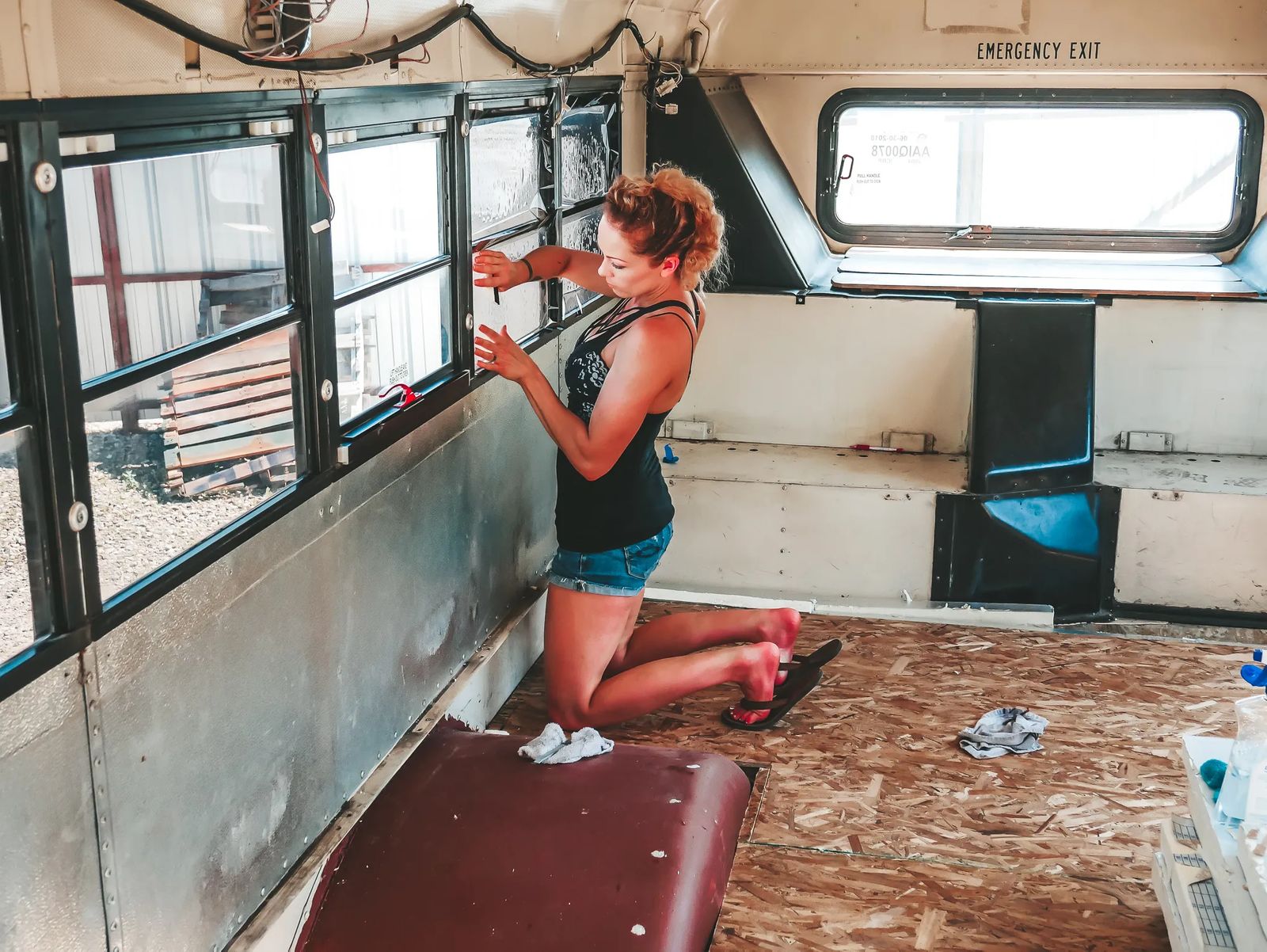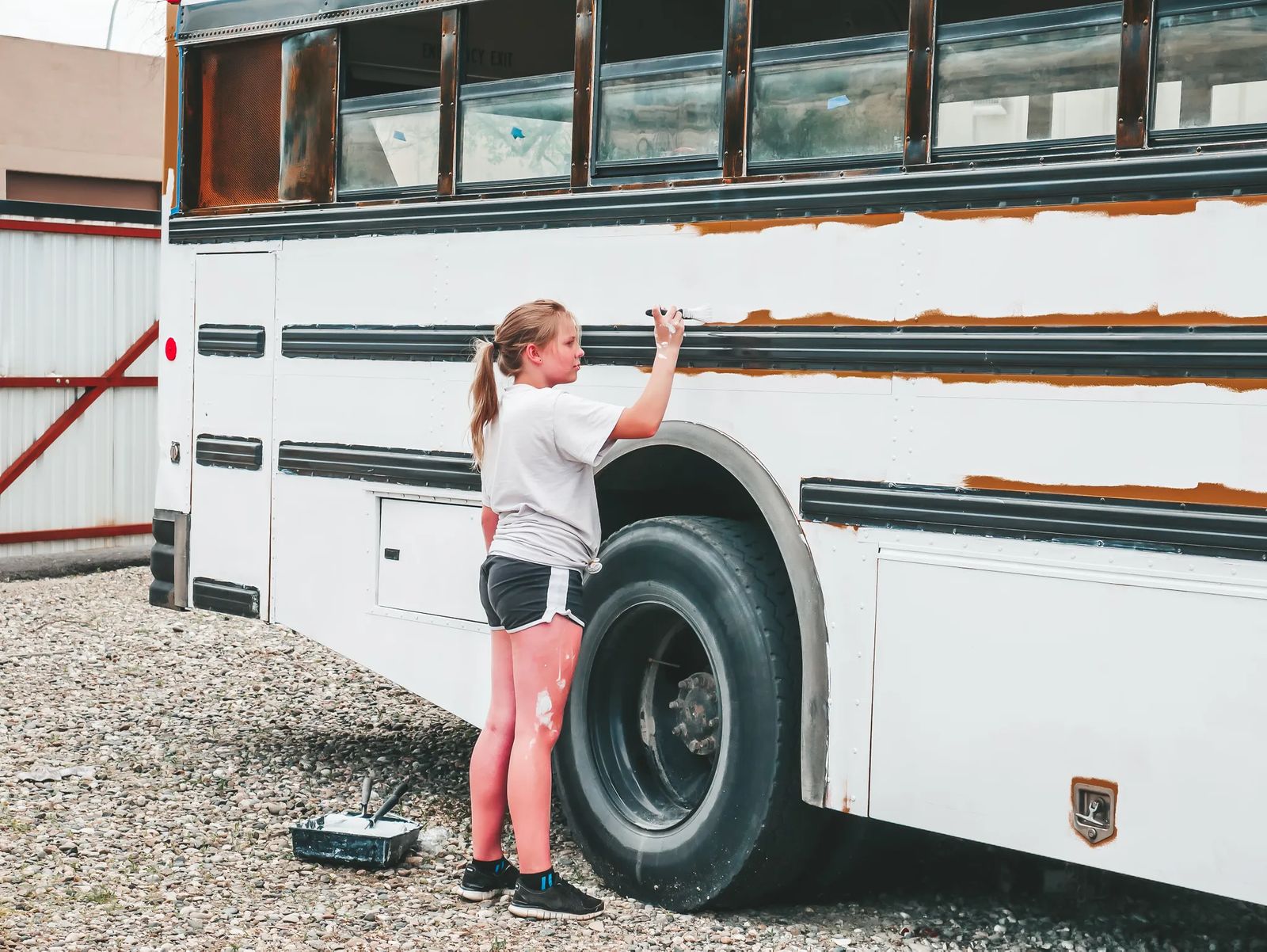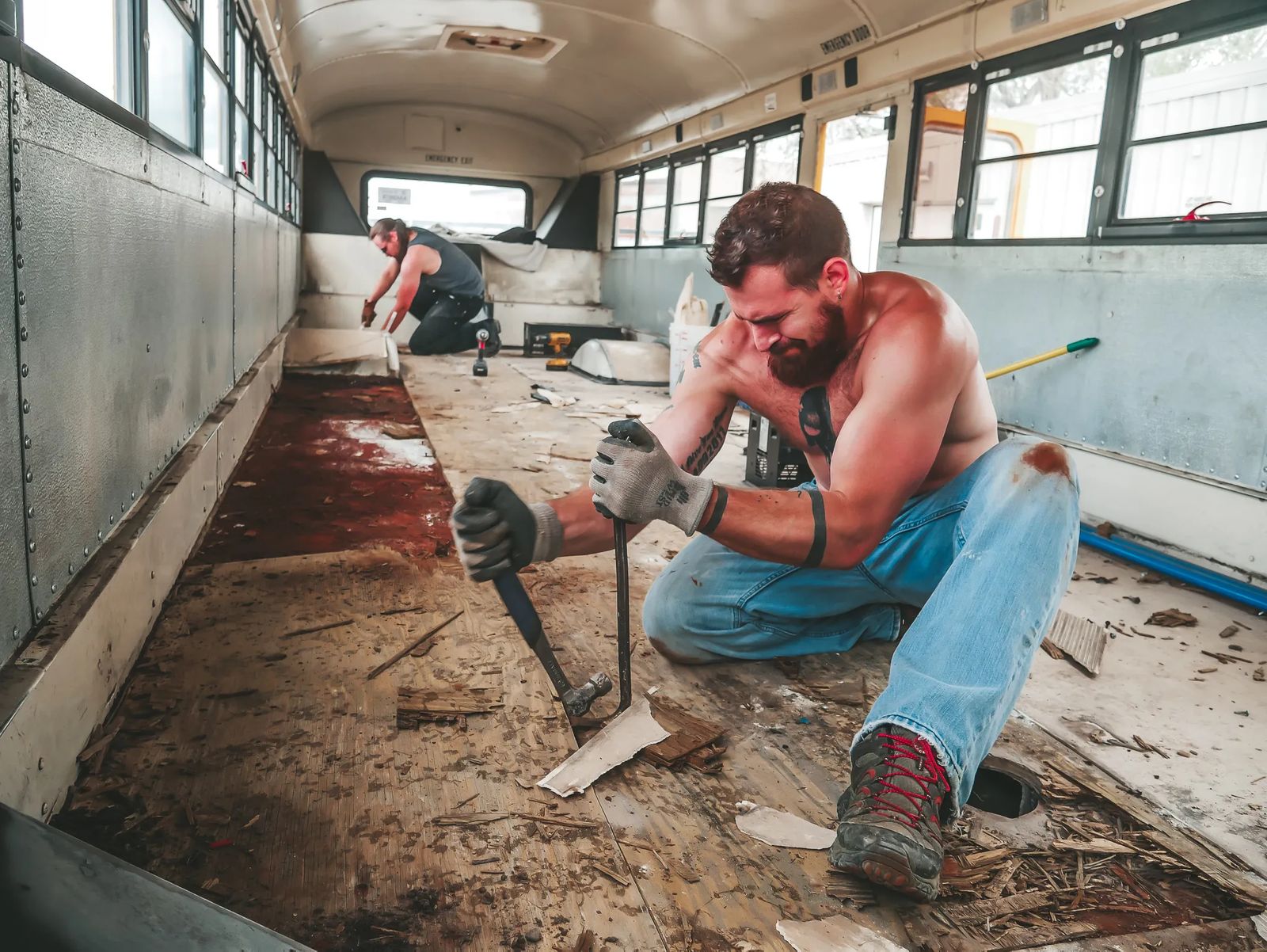 Thousands of modifications needed to be made to make the bus livable. Their new home needed to be wired for solar power and equipped with two 80-gallon water tanks. A bedroom, kitchen, bathroom and living room all had to be built out of the empty space. To say the conversion was a challenge may have been an understatement.
"It was all trial and error," Mike says. "We would start something, tear it apart and start over again."
They gleaned ideas from other "skoolie" families who shared their lifestyle on social media and tapped the knowledge of Tawny's father and brother, both RV technicians. They helped with the more technical elements of the conversion. It took almost six months before Tawny and Mike could live in the bus.
"We decided that even though we were living on a bus it could still be a little luxurious," Tawny says.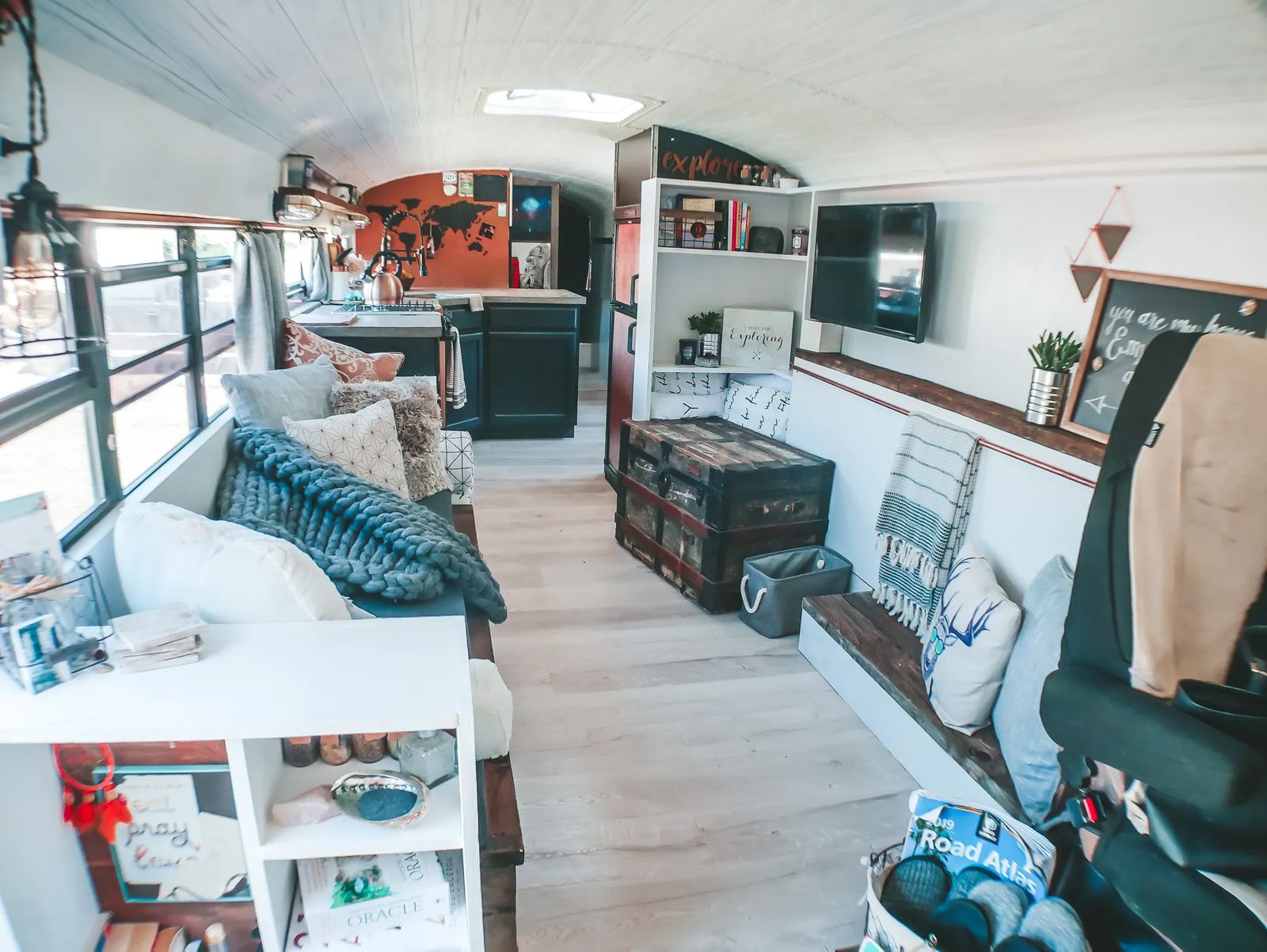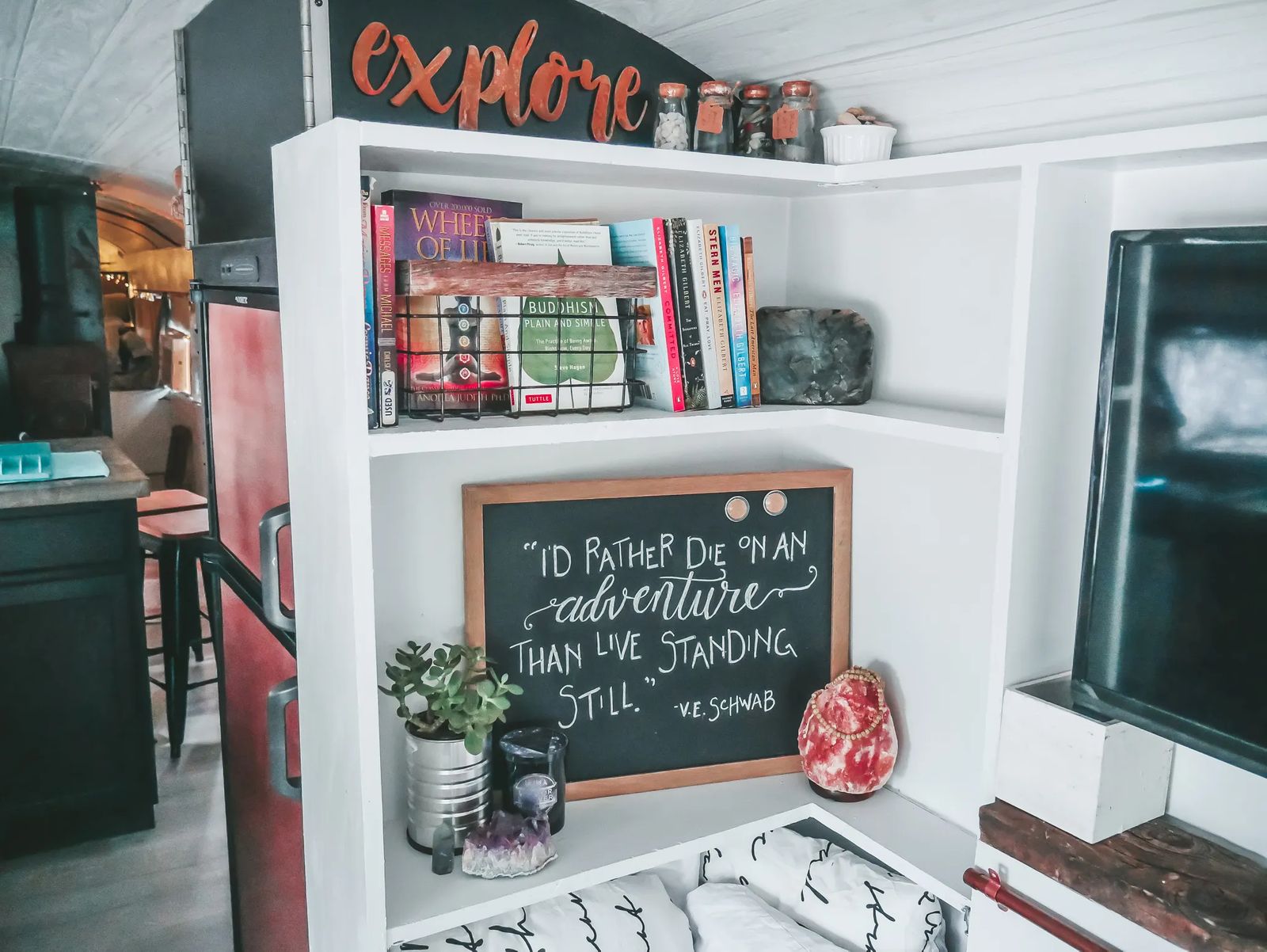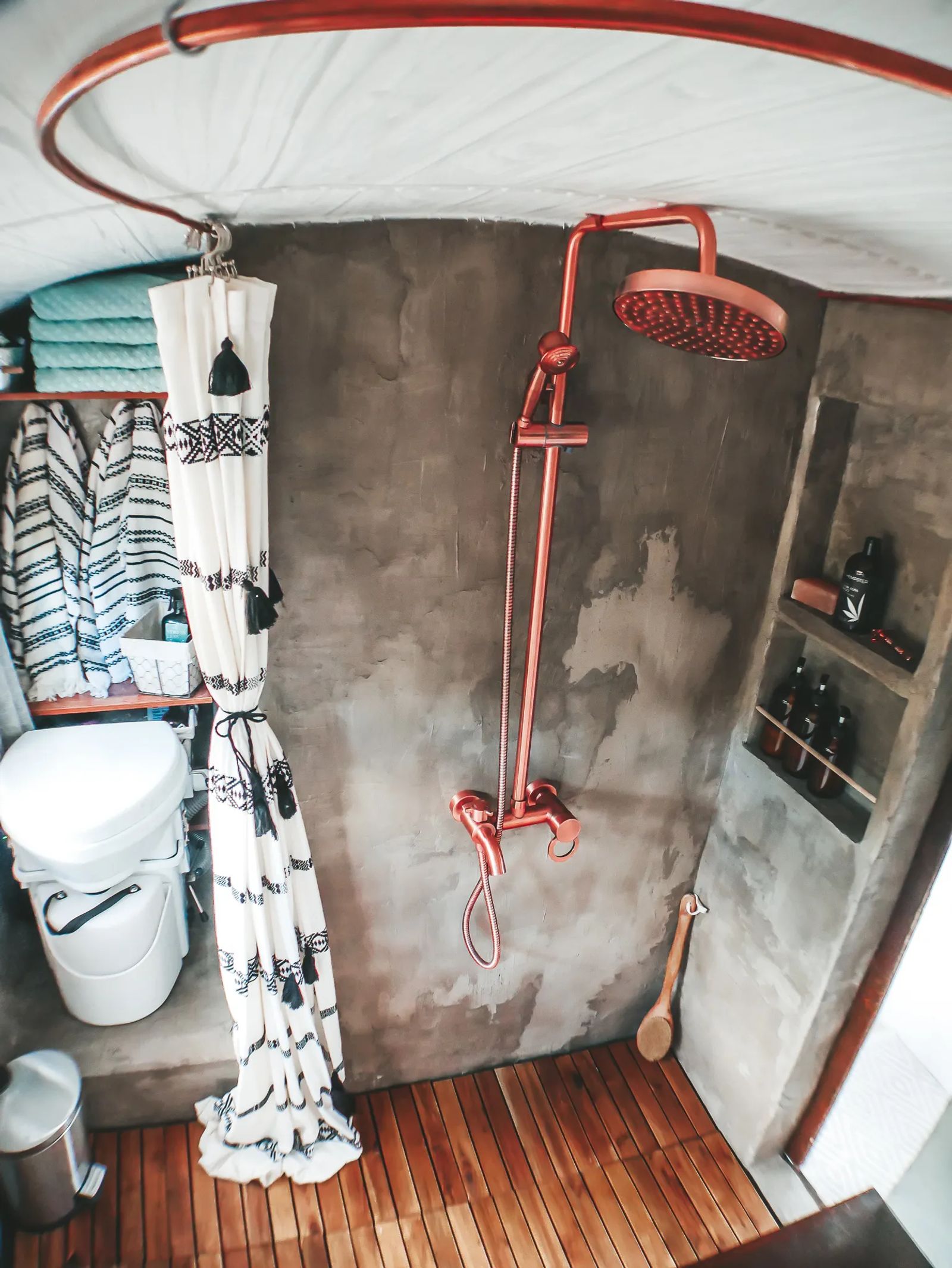 The bus has an open floor plan, which gives it a spacious feel, and it's equipped with a washer and dryer, full-sized range, a decent-size refrigerator, and many other creature comforts. They're still making small modifications, like adding a wood stove for heat in the winter.
"We're always changing things and figuring out new ways of doing things," Mike says.
Moving into the bus, Tawny and Mike slashed their monthly expenses to a fraction of what they were before, and both now make a living as freelance writers. It's a job they can take with them no matter where in the world they go.
"We can literally be anywhere there's wi-fi and be making a living," Tawny says.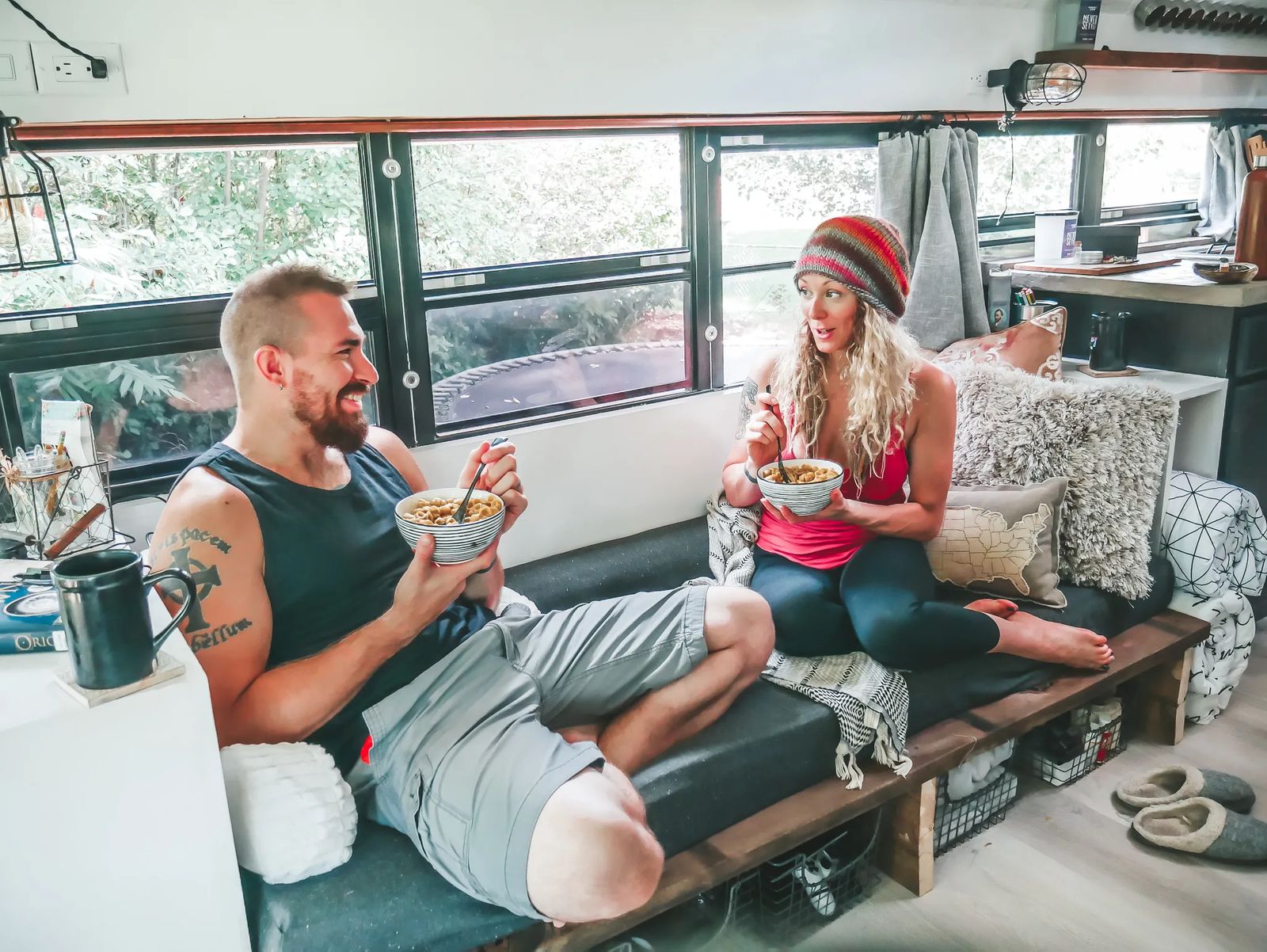 Their children, over whom they have shared custody, are homeschooled and travel with them whenever possible.
From the beginning of their adventure, Tawny has documented their journey and has an extensive following on Instagram. She keeps up with the almost daily posts no matter where they go.
"I love creating content and designing things," Tawny says, adding that one of her first Instagram posts of the bedroom gathered a whopping 6,000 likes in a few hours. "It kind of took me off-guard when we started doing this."
Social media has helped Tawny and Mike make contact with other skoolie families and has become a resource to those in the midst of their own school bus conversions.
"I just feel grateful to have created something that people want to follow," Tawny says.
Social media has led to other opportunities as well. Tawny and Mike have been featured in several television series, and their website, sincewewokeup.com, which documents the conversion process, is also super popular and offers a modest passive income stream through affiliate links and endorsements. No matter where they go, Tawny and Mike get requests for impromptu tours of the bus —  and they gladly provide them.
On one of their earliest trips, they toured the Pacific Northwest and their favorite destination so far has been the Oregon coast. They've explored the reaches of Montana, visited the Grand Tetons, Arco Desert and the Craters of the Moon National Park.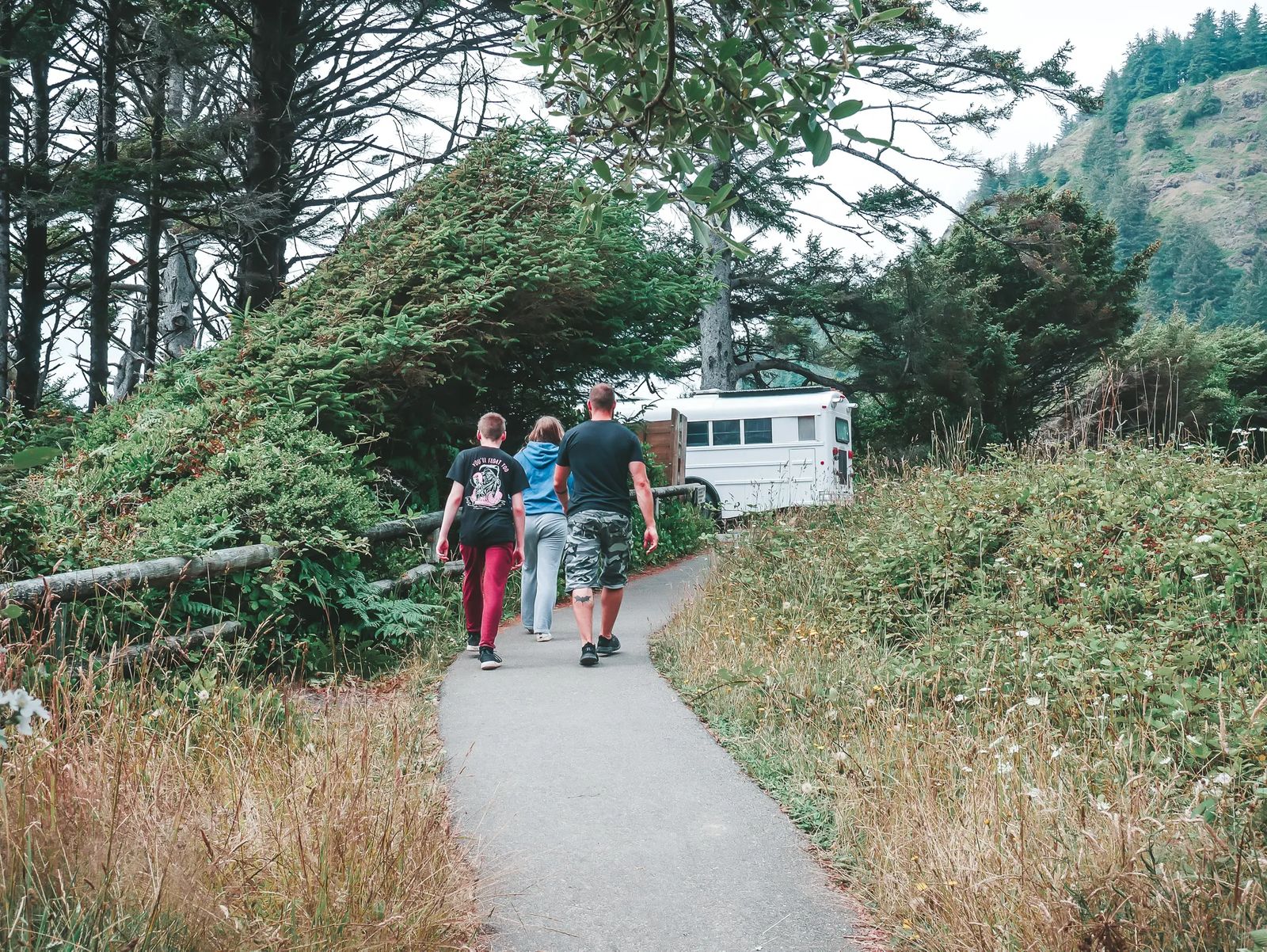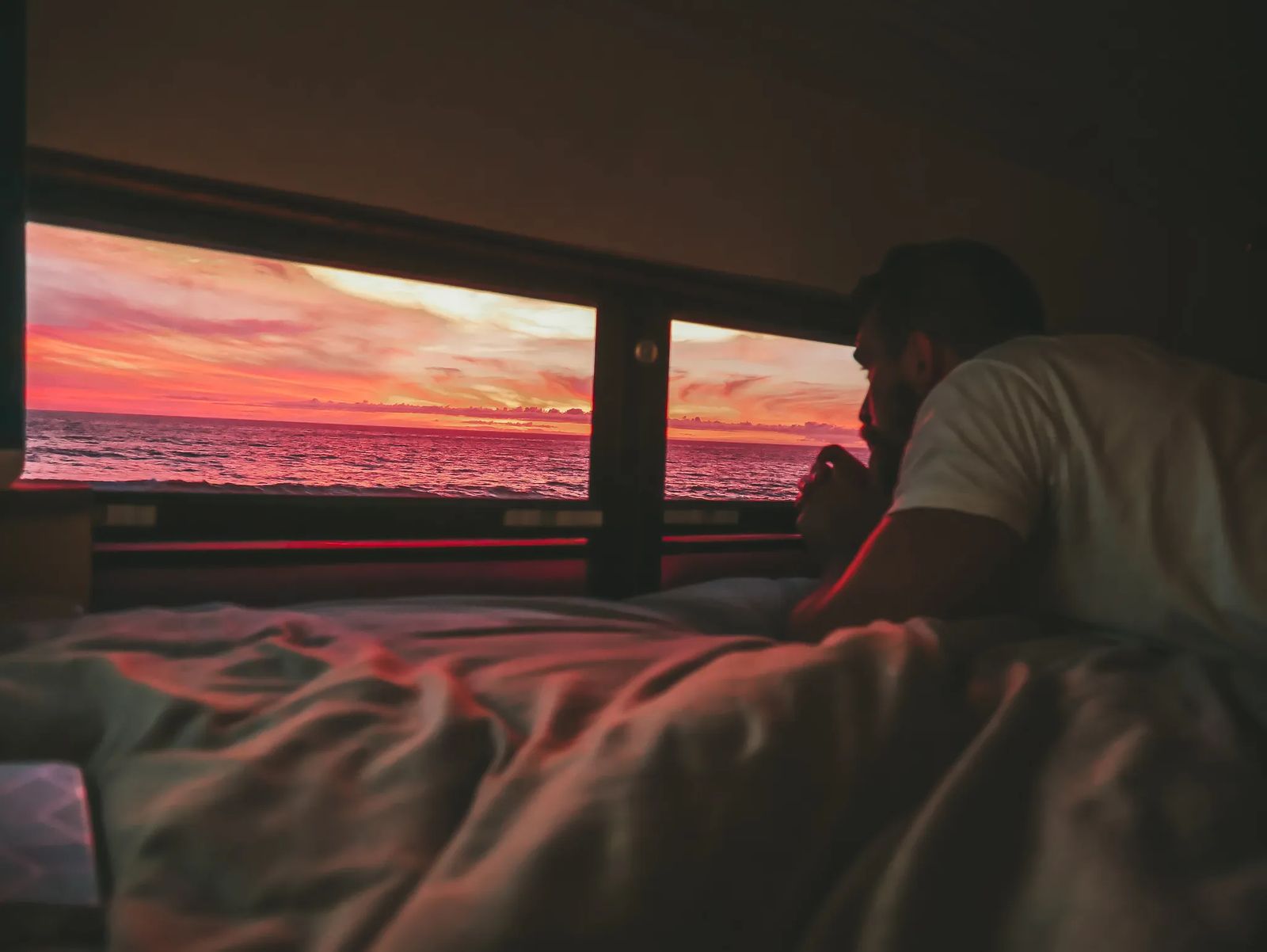 Tawny does most of the driving. She's patient and doesn't get rattled in traffic. Mike likes cruising on the highway and interstate driving. When they arrive at their destination, they look for a good place to park and bike or walk to the attractions they want to see.
Tawny and Mike are already working on travel plans for 2020. They're headed to Skoolie-Palooza in Arizona in January and plan to take time touring the Southwest before heading north into Canada. They've promised the kids a trip to the East Coast and have dreams of driving their home-on-wheels to Alaska. It's not just where the bus can take them. Mike and Tawny want to travel more internationally as well.
"Our dream is to drift and just be wherever," Mike says.
While destinations across the globe call, Tawny and Mike's home base will always be Billings, where they have family and where their kids live.
While Tawny and Mike are living their dream, it hasn't come without some major lifestyle changes. They downsized from more than 3,000-square-foot home with a garage to about 250 square feet.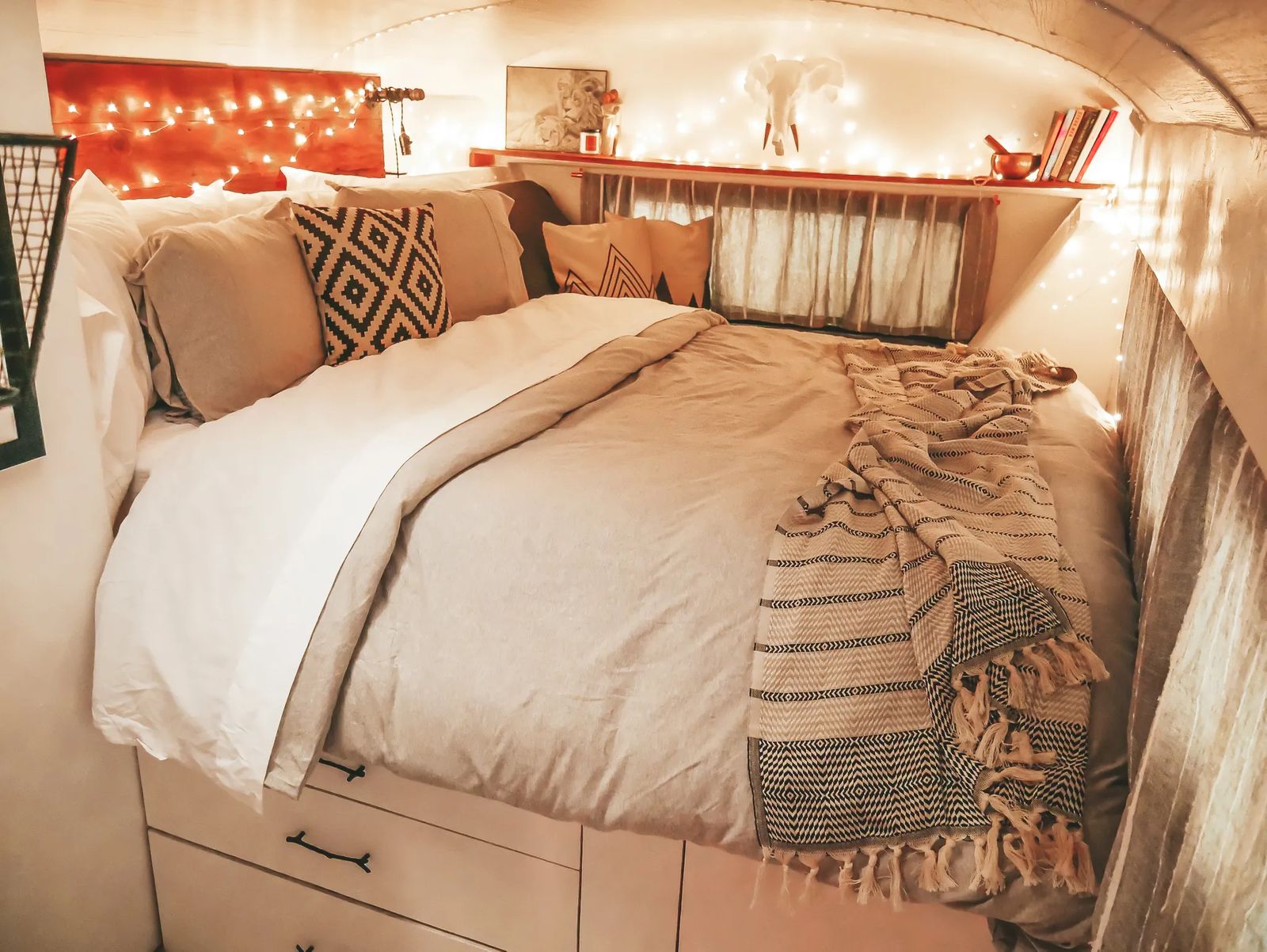 "If you'd asked me before if it was possible to live normally in a bus compared to a full-sized house, I'd have said no," Mike says. "It is very different, but it works for us."
Downsizing has made the couple more appreciative of what they have, Tawny says, and reminds them of how wasteful their previous life was.
"It forces your attention to the little things that matter, and it makes you very thoughtful," Tawny says
"You realize how little you need," Mike adds.
Mike likes to draw and paint, and Tawny is an avid knitter. They love to camp, and they haven't given up those hobbies. They've just found ways to make them work in the bus. Perhaps one of the greatest benefits of Tawny and Mike's new lifestyle has been living without debt, which allows them lots of flexibility to travel and work less or more depending on their plans. They are happy, living life on their own terms.
"We're so blessed to be free," Tawny says.