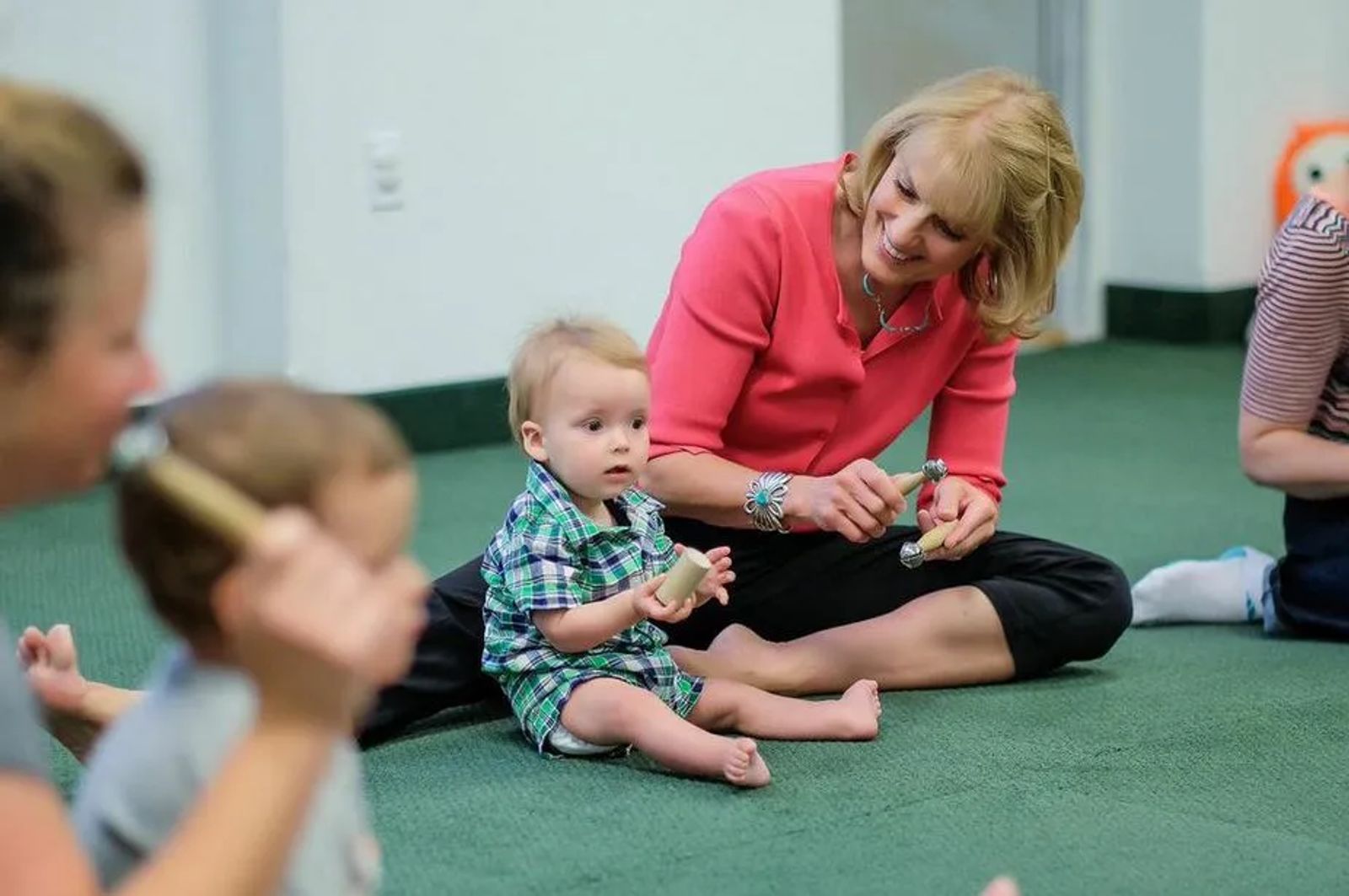 Sing it, shake it, move it, groove it
Putting creative movement in the classroom
We're all familiar with the so-called three R's of learning: reading, 'riting (writing) and 'rithmetic (arithmetic). But if you ask some early childhood educators, singing a tune and allowing kids to express themselves to the beat of the music truly complements the trusted foundation of learning.
Call it a lesson for a child's brain, body, heart and soul. You don't have to look far to find independent programs in our area that are encouraging the addition of music into early childhood learning. The best news is? If you don't consider yourself musically inclined, don't worry! The experts say that your youngster can still learn if introduced early enough to the arts, squashing the age-old myth that talent is genetic or "runs in the family."
"Every child has musical aptitude," says Karen Haughey, owner of Karen Haughey Music Studio in Billings who has been teaching music for 25 years.  She says "I discovered that all children can learn music, and it happens most easily in early childhood, in a way similar to how they learn language." And, on top of that Karen stresses that there is abundant research showing that music helps make those neurological connections in the brain that help kids to learn other subjects more easily as well.
At her Musikgarten Studio on Billings' Grand Avenue, the music hits you when you walk in the door. On a bright and sunny Wednesday a handful of 2-year-olds were busy shaking and drumming a pair of jingle bells to the beat.
"This is a magical place," Karen says with a smile.
Two-year-old Dylan is so happy that his wiggle and dance just can't be contained. His mother, Shawna, thought this toddler music class would be a great way to help Dylan learn to listen and follow directions. While he's picking up on that lesson, she says, "He'll walk around the house singing and dancing. He never did that before!" Sarah Harvey says the same thing happens at her family's home with her 2-year-old son, Carson. "He's just blossomed since we brought him to this class." She's been Carson's dancing and singing partner for close to a year. "He has a lot of spirit and it is really a great way for him to express himself."
Karen couldn't agree more that music is all about expression. "It's exciting because you know they are absorbing it all. They have a natural joy with music. They are open, joyful and full of awe!"
As Karen looks around the room, she also knows that a caring bond is strengthened with each class. She says, "The model of a parent (or grandparent) interacting with a child with language and positive emotion is also the sort of wonderful, stimulating and nurturing environment in which a child can learn music."
Karen believes if you follow that natural sequence – surrounding children with a rich, caring environment and seeing them start to say sounds that they might not yet understand – eventually children will start to connect a meaning.
"After babbling, 'ma-ma-ma-ma,' for many days, one day they make the connection to the meaningful person associated with the sound! Gradually they start to hear and understand a whole bunch of sounds." She says this continues to happen for five or six years until children start to learn written language. "This is how we prepare our children for literacy," she says. "They become good at reading and writing if they've had this careful preparation in early childhood."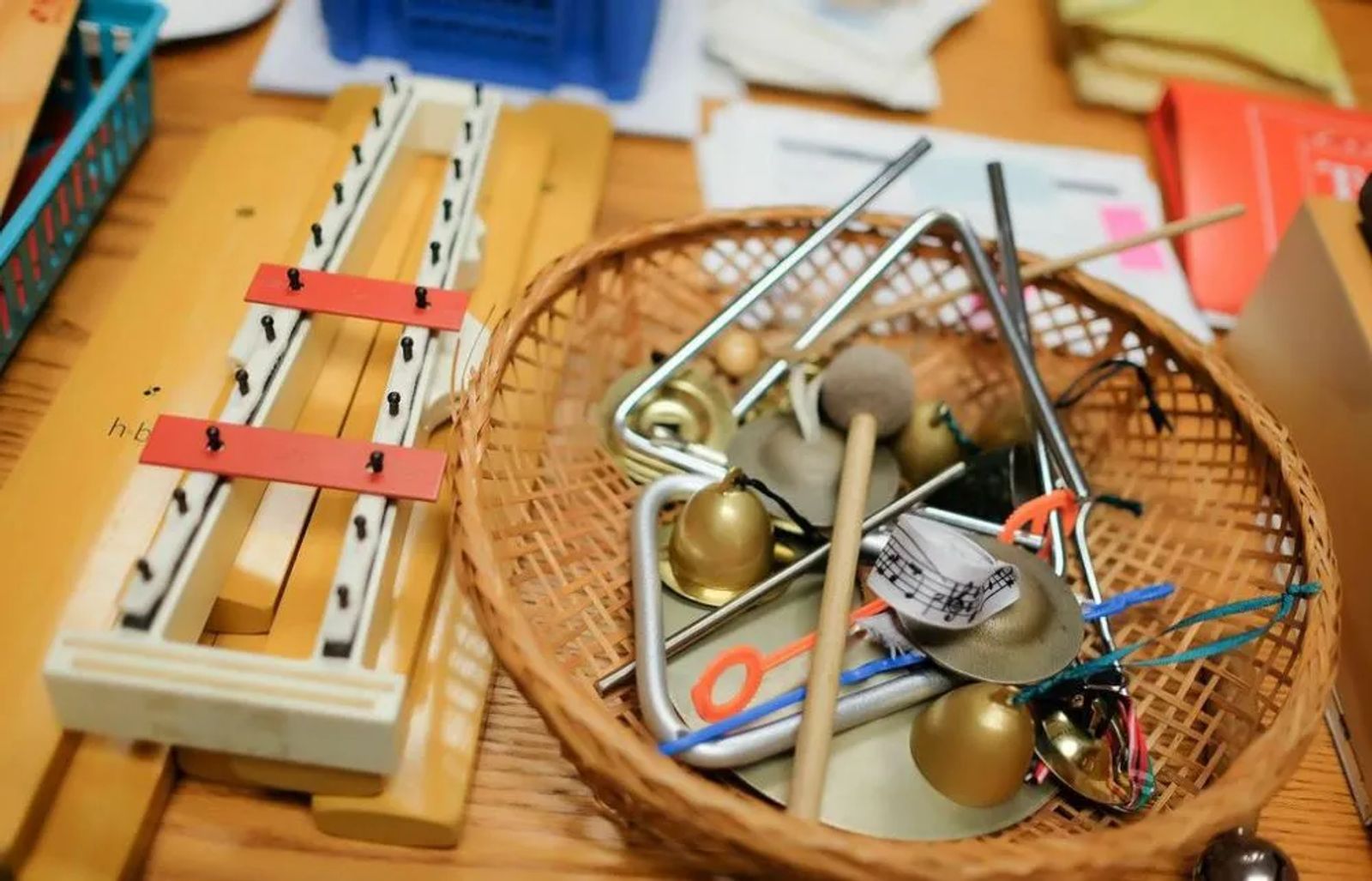 Music with a cultural flavor
Across town, Anita Rawlinson is busy heading up her Kindermusik program, giving children music with a cultural flavor.
"I find that children are naturally curious about other languages and countries and especially the unique sounds of music from around the world," Anita shares. "I delight in their excitement and interest in cultural music."
Aside from being an avid traveler, Anita lived in Hawaii for 18 months when she was 12 and came away with a deep love of the Polynesian culture.  She received a private scholarship to study voice when she was a young mother living in the Bay Area of California, where she studied privately with Louise Corsale of the San Francisco Opera Company. Eventually wanting to be a stay-at-home mom and have her own business, she started up a kids' singing and dancing group, Key Kids & Tiny Tunes, 23 years ago, in Havre, Montana. She has been teaching in Billings for 16 years.
"I added Kindermusik to my training about 10 years ago and have loved it," Anita says. "It offers so much cultural music: songs and dances in Spanish, Japanese, Chinese, Swedish, German, French, Russian, Hebrew, Italian.  I've been lucky enough to travel to some fun places and pick up souvenirs which my students love to see and hear about."
One of Anita's favorite cultural songs is a Japanese song called "Usagi."
"The translation," she explains, "is about children who look up at the moon and see a rabbit in the moon who is pounding rice to make rice cakes. The children think this is really cool, since we in America talk about the 'man in the moon.' I teach this song by printing the words phonetically on a poster (as in "nah nay mee tay ha nay roo" ), giving them a taste of rice cakes (bought at Albertsons—caramel corn flavor) , and wearing an authentic Japanese Kimono made of silk that I dance in to the song." Anita says with this kind of lesson, each and every one of a child's senses takes part in the lesson.
It's the type of lesson Anita feels every child should learn.
"Children learn at such a fast rate," she says. "It is definitely the time to teach them as much as we can, especially a tolerance and an interest in other cultures."
TAKE NOTE
How your child can learn through music
MusikGarten
Classes serve babies through 9-year-olds. Adult piano classes are also offered for parents wanting to learn. The studio is located at 1840 Grand Avenue with an east entrance. For more information call 671-9574 or click on to karenmusicstudio.com for more.
Kindermusik
Let your kids sing, move, swing and play with these musical classes. Anita Rawlinson currently teaches at the YWCA, Billings Montessori School and Kids World. For more, call Anita at 861-3577.